Traffic is taking
over our lives
US drivers waste $300B/year in fuel
and productivity sitting in gridlock traffic
while polluting our environment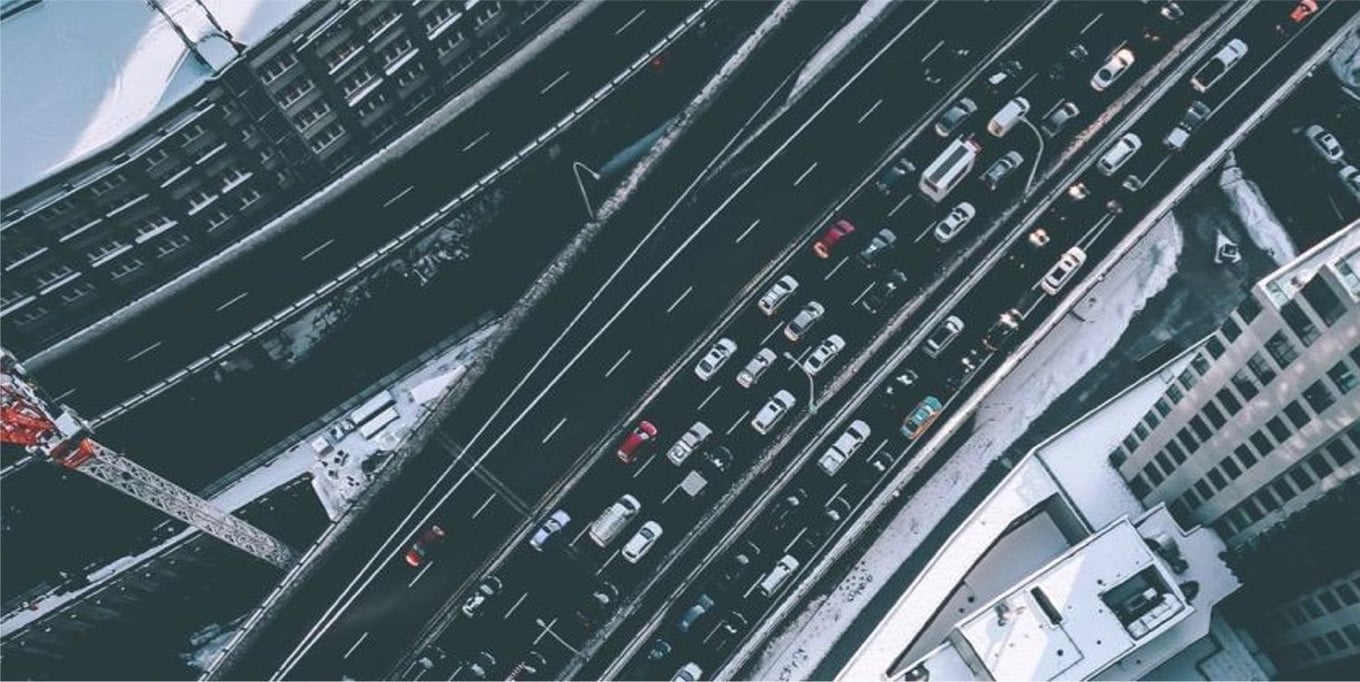 ASX is poised to revolutionize urban transport
... by elevating cargo & commuters to the sky.
—
e-VTOL:
Electric Vertical-Takeoff and Landing Aircraft
—

Quiet - Connected - Cost Effective


ASX's approach of modular air mobility aims to provide an efficient and sustainable solution.
ASX designs and manufactures Electric Vertical Takeoff and Landing (eVTOL) aircraft systems to connect cities, airports and suburbs that are clean, quiet and connected.
Established 2017 (Detroit Aircraft Corporation Spin Out)
Based at Detroit's Coleman A. Young International Airport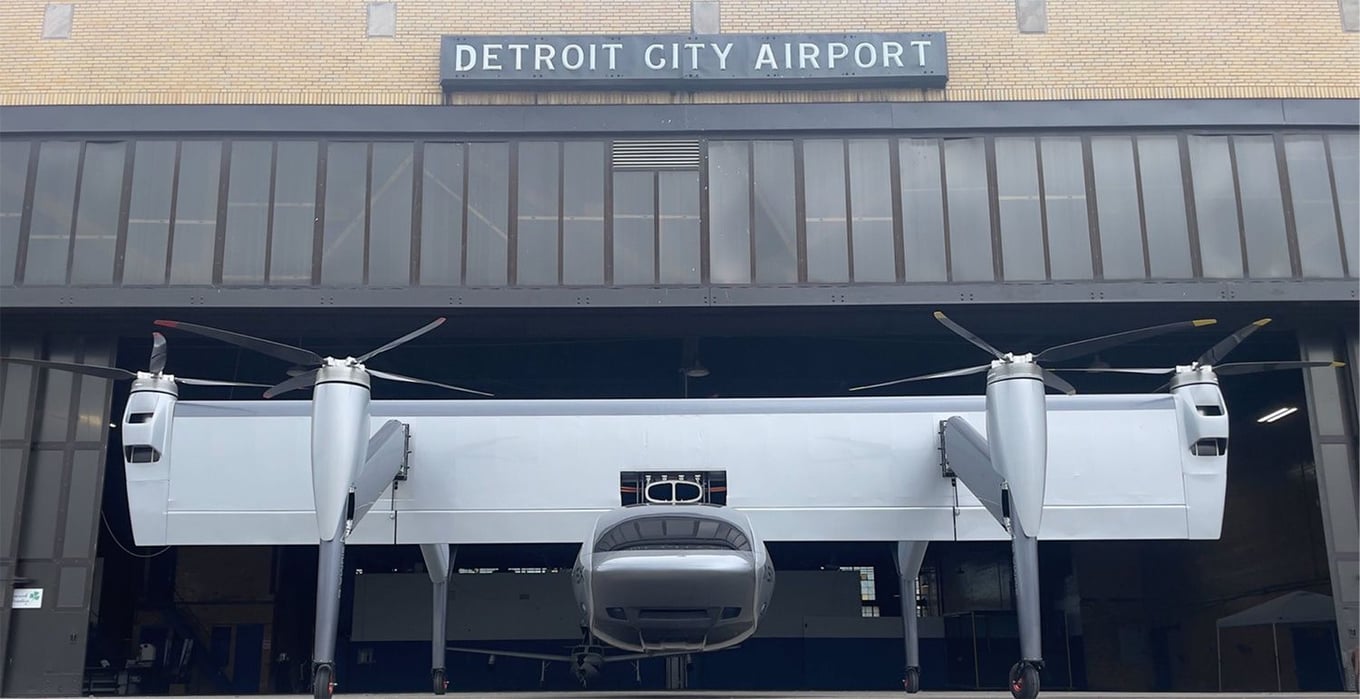 The world's first
advanced air utility vehicle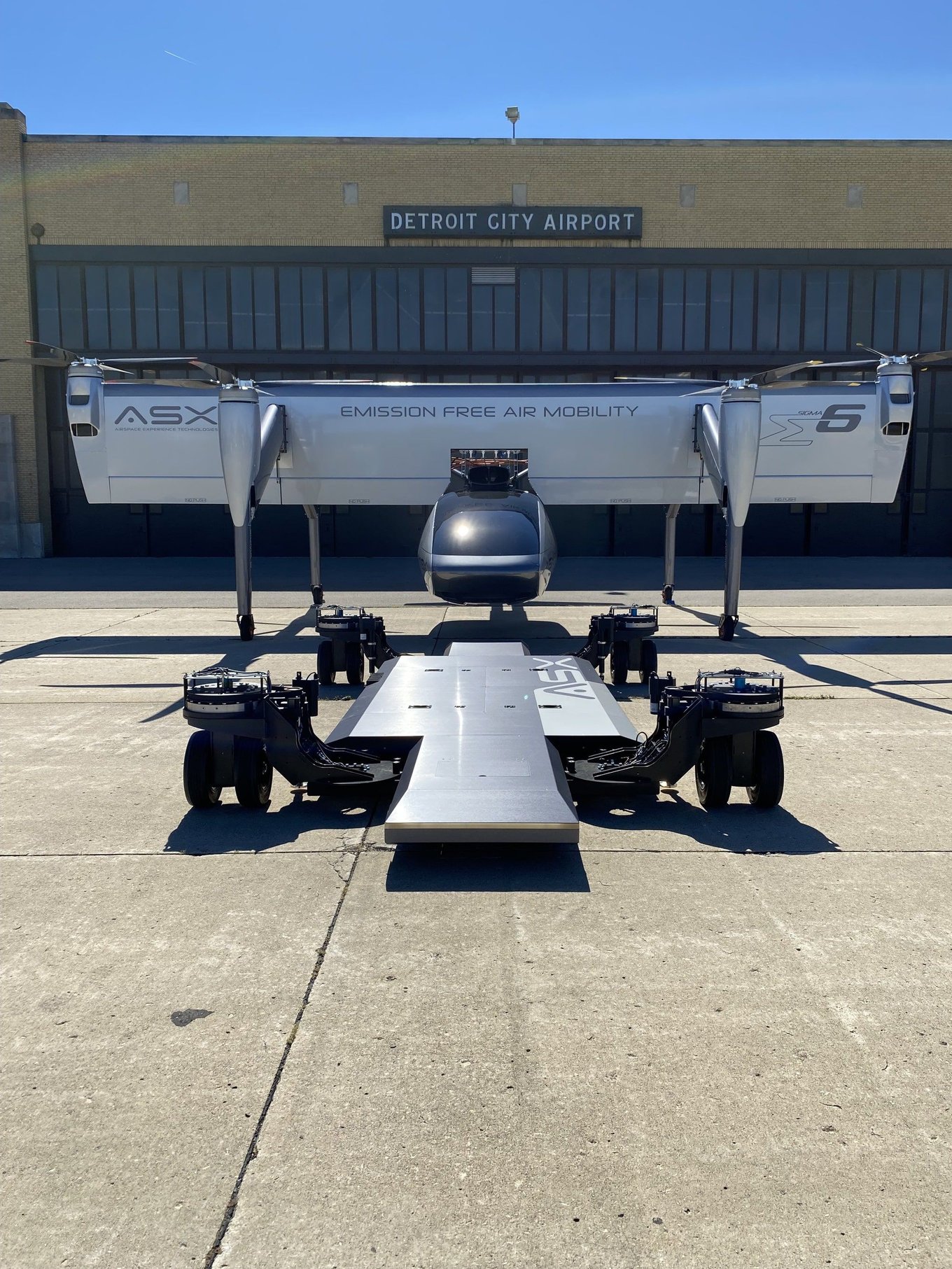 ---
Unrivaled modular design
---
Proprietary swappable payload
Container with fresh battery
Reduced downtime between flights
Passengers can safely board/exit far away from the aircraft
Can easily land on existing helicopter pads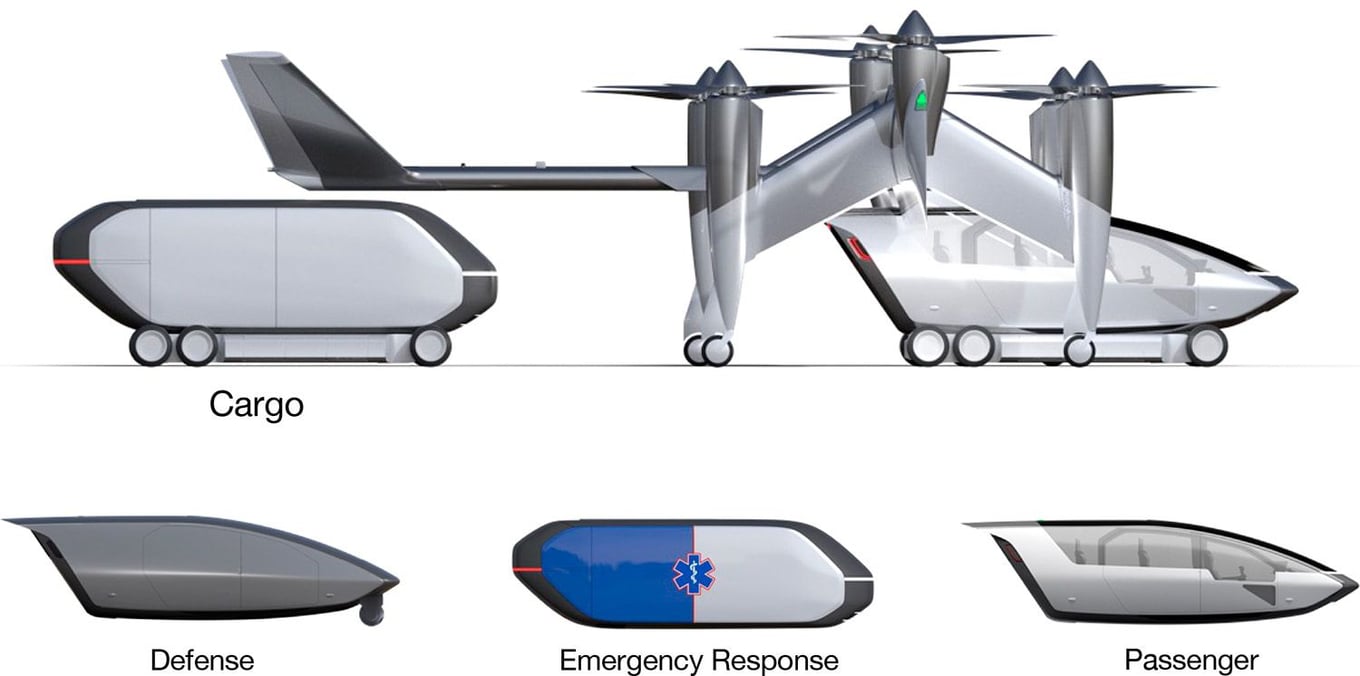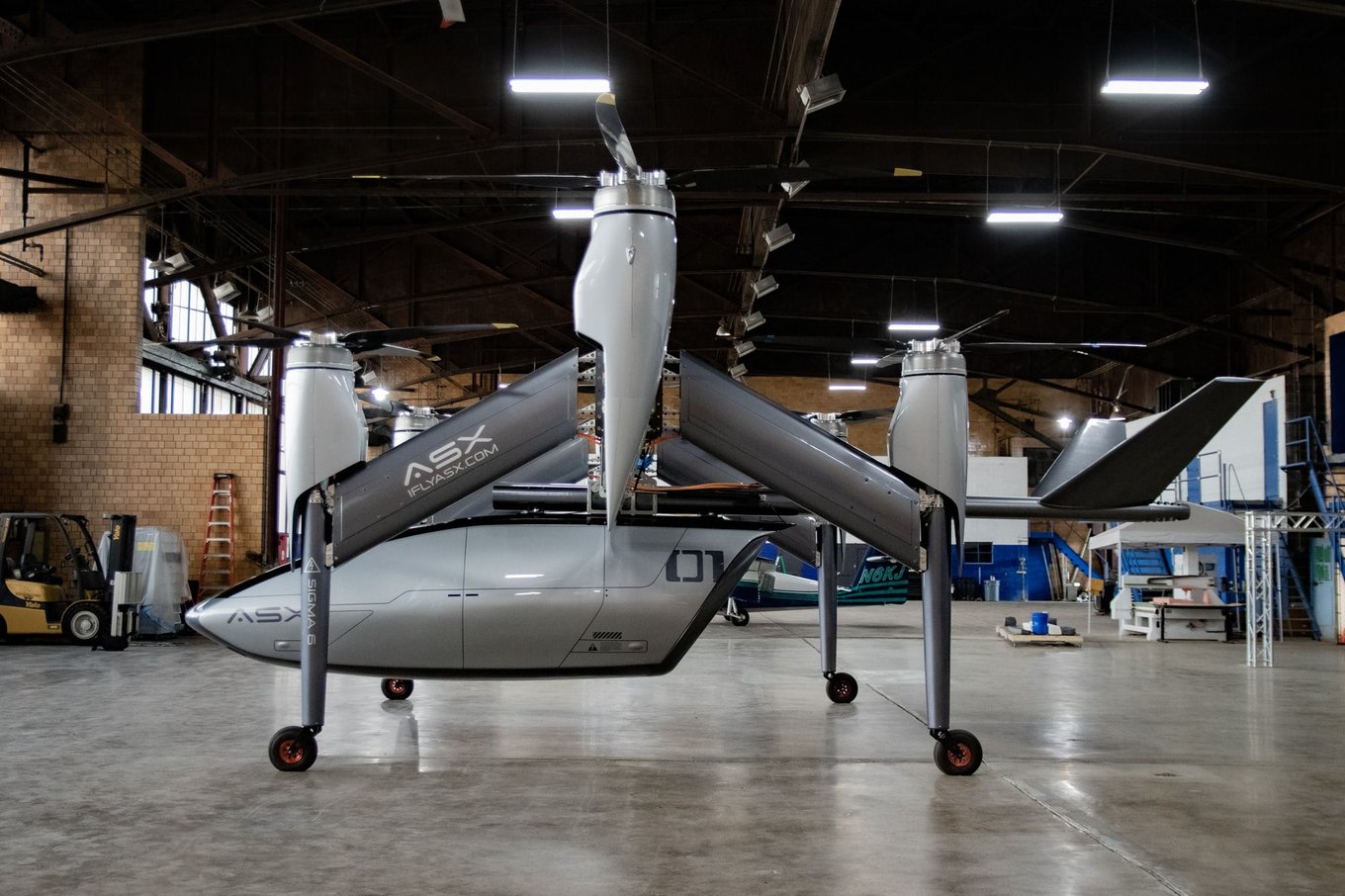 ---
Transportability
---
Designed to collapse for easy shipment to destination
Partially fold for shipboard operations to minimize footprint
Fully collapse for longer-term storage purposes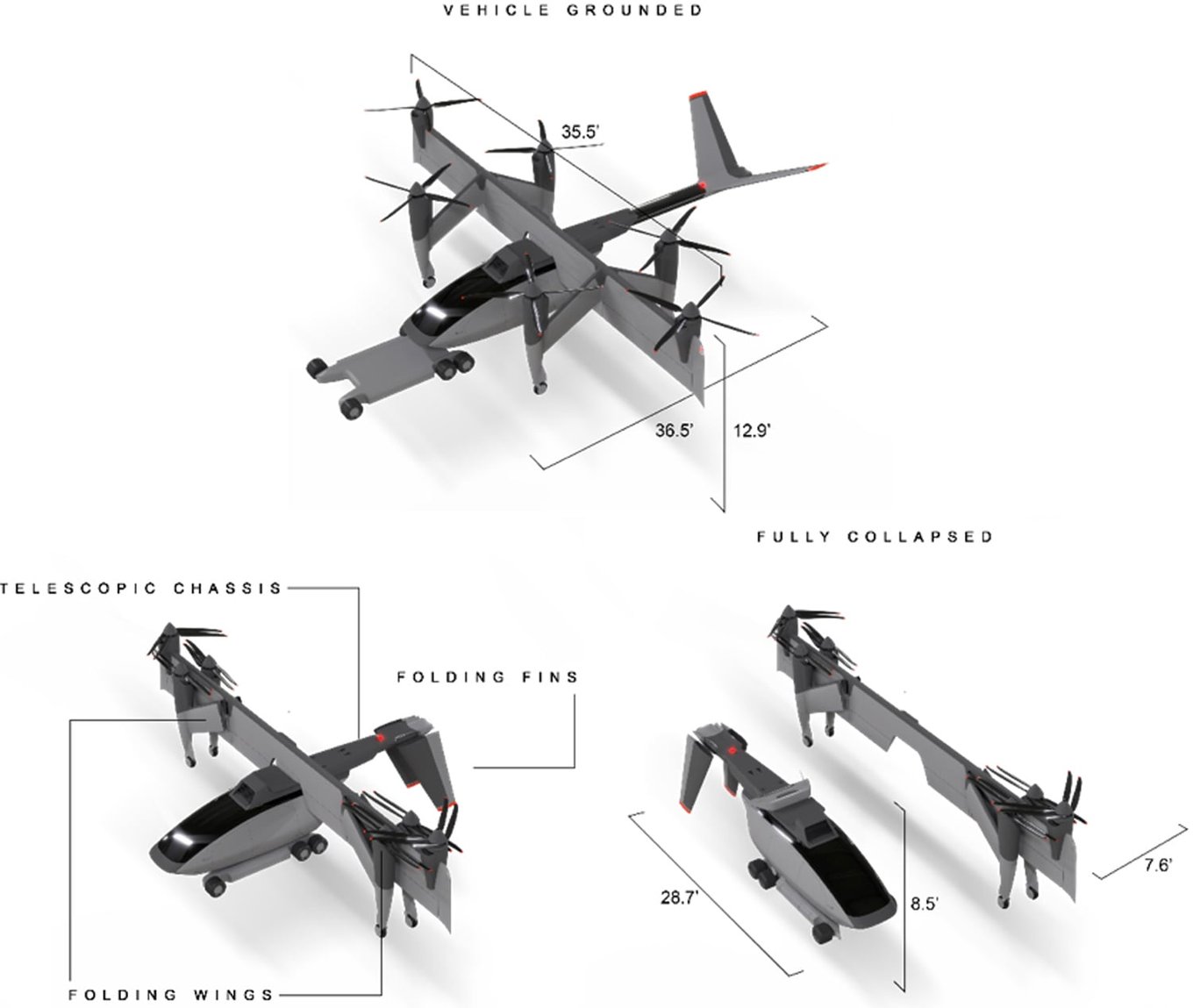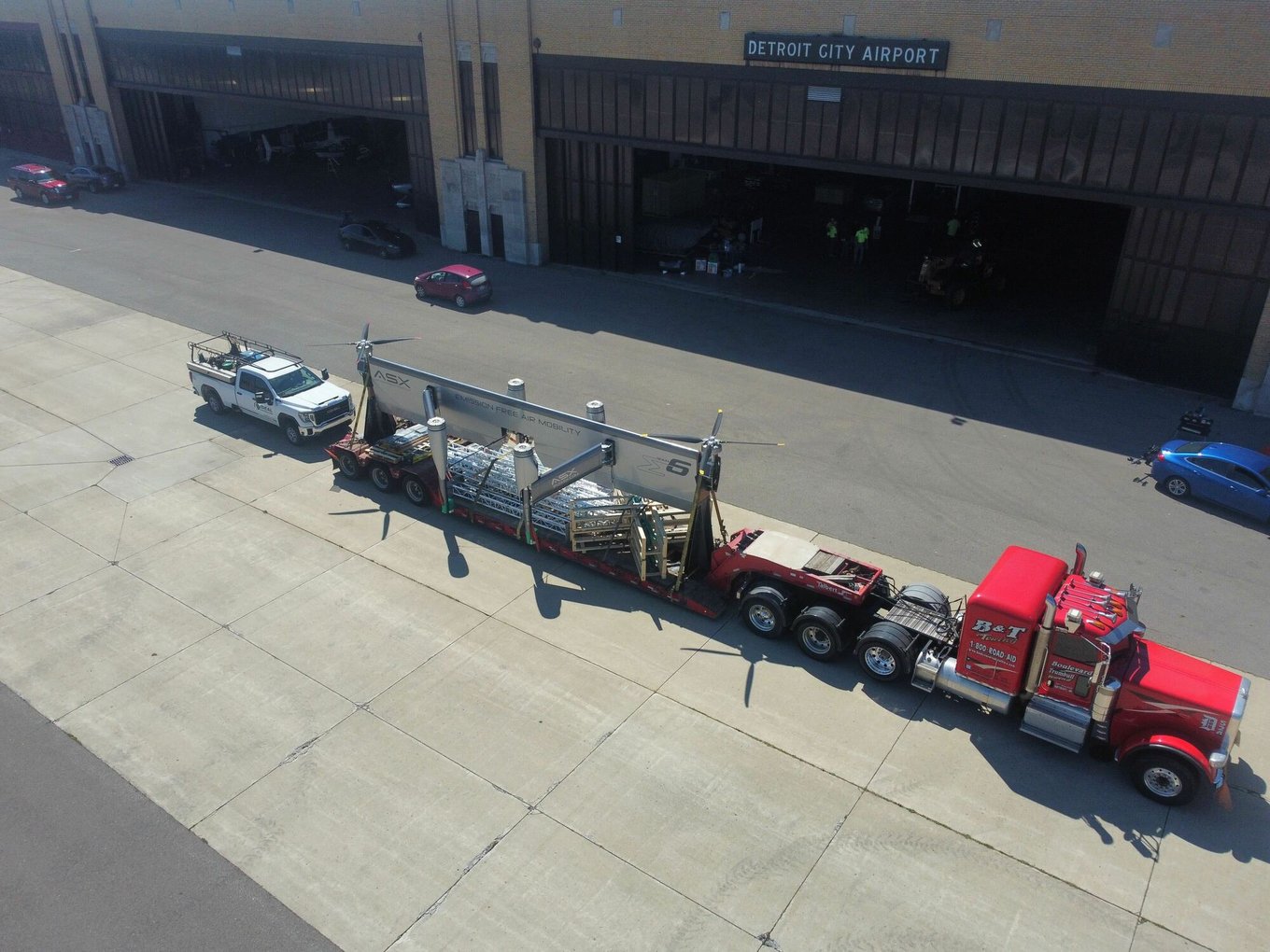 —
---
Meet Sigma's robot (sBOT)
---
The world's first omnidirectional ground robot that will
plug-and-play new payloads with a fresh set of batteries.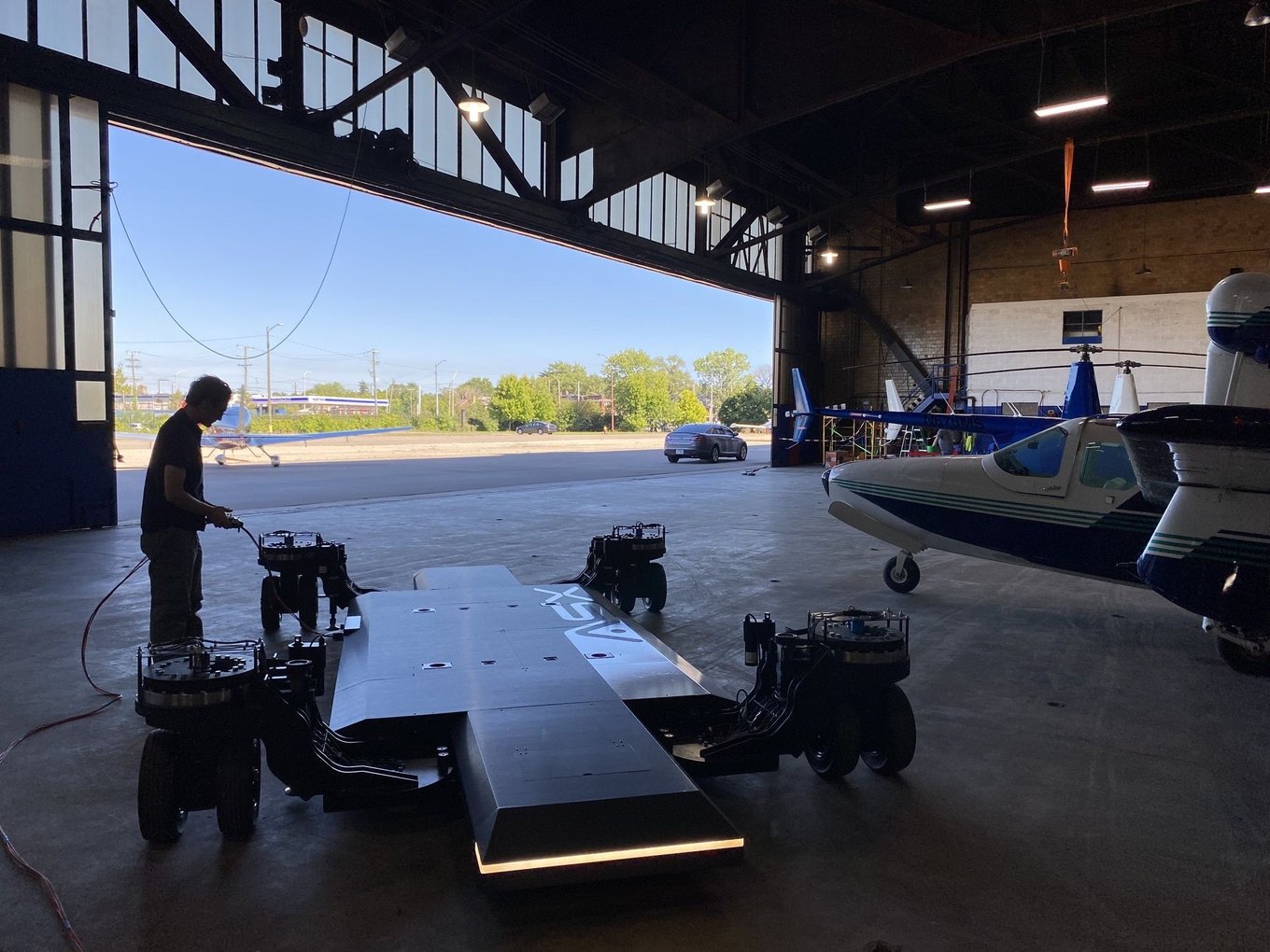 We believe sBOT has a broad range of potential applications — including towing the aircraft, flight testing and recharging batteries.

—
---
Advanced air traffic management
---
A system and method for cooperative operation of UAVs
Proprietary Approach to Vehicle-2-Vehicle-2-Infrastructure Traffic Management

ASX has a patent pending on all new traffic management system. When many of these aircraft take to the sky, a comprehensive nation-wide management scheme will be needed. Much can be learned from the work on connected and automated terrestrial vehicles. The standards, practices, and equipment from automotive could be applied to define the travelways and facilitate the safe and efficient management of this new use of the airspace."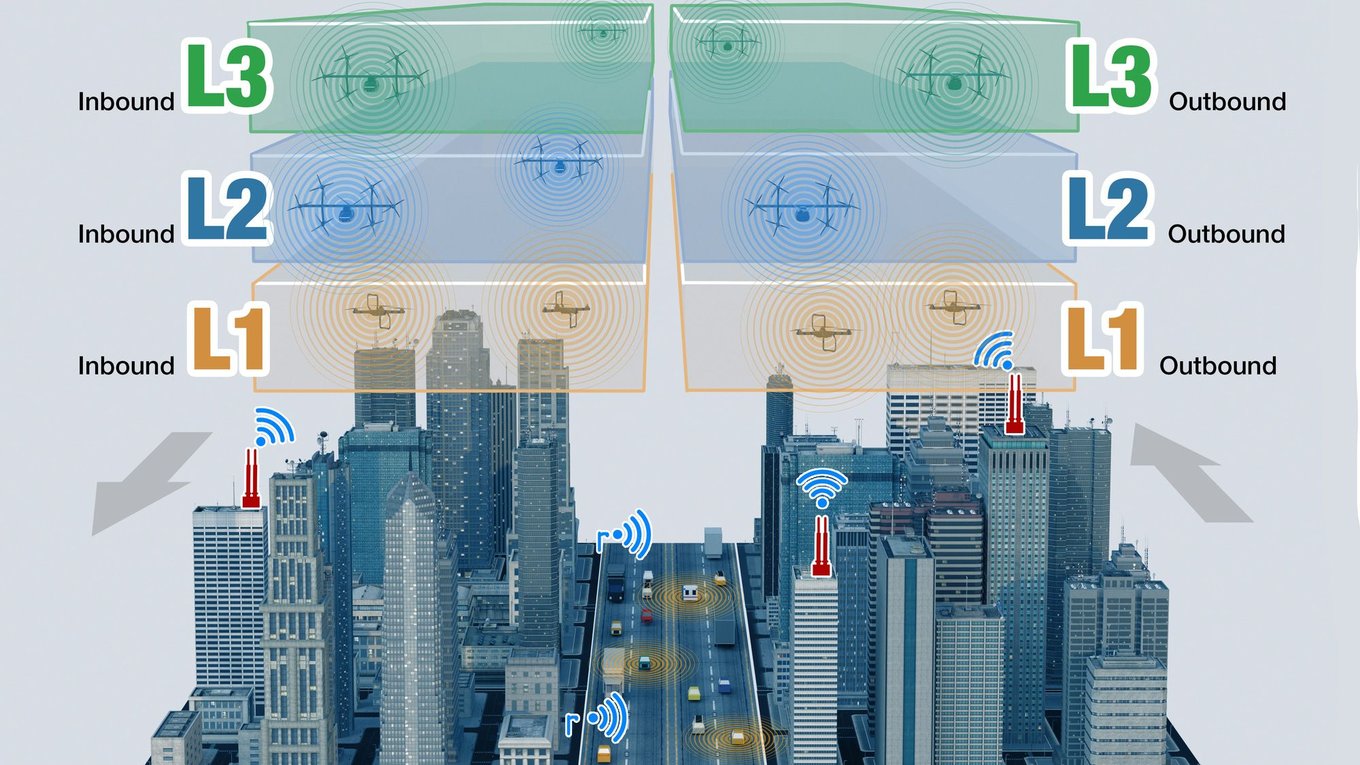 Opportunity to team with NASA for deployment and testing
Broadcast 3D travel ways
"Rules of the road"
Broadcast no-fly zone and flight rules
Defense · Emergency
Cargo · Passenger
Our commercialization strategy begins with
Defense, followed by Emergency Response,
Cargo, and Passenger Mobility
Given the proof-of-concept stage of our aircraft system, we have obtained a letter of interest (LOI) and Memorandums of Understanding (MOU) from a logistics and tourism company.
US Dept. of Navy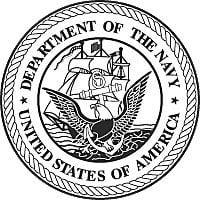 Notably, we have an LOI from the Dept. of Navy Future Air Mobility Command. Their initial feedback was the Sigma-6 "is the most innovative air mobility platform that have seen." The flexibility of our aircraft system allows them to perform a variety of missions.
ICAT Logistics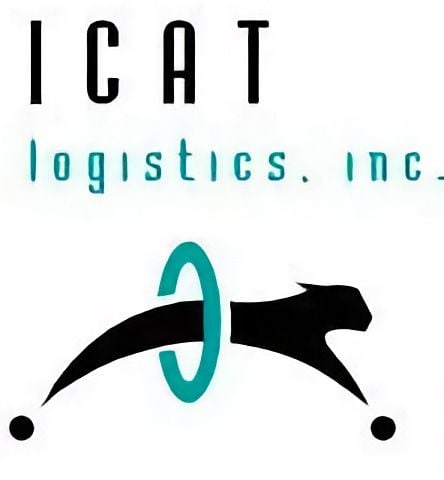 ASX signed an MOU to lease 25 aircraft to move custom critical logistics from their warehouses to local customers. ICAT Logistics Detroit is a worldwide logistics company specializing in complex, challenging shipments. Through our in-house team, nationwide network and global partners, we have the reach and flexibility to create customized solutions for your shipping challenges. Best of all, we can handle every aspect of your shipment from pickup and packaging through documentation and delivery.
My Flight Tours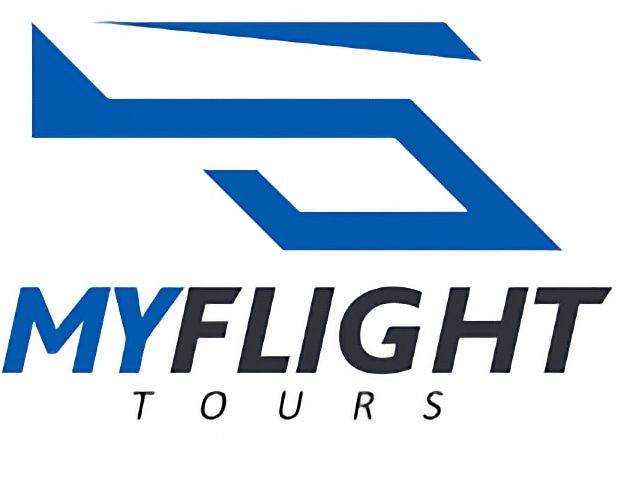 ASX has signed an MOU to lease 25 Sigma-6 eVTOL aircraft in support of clean, quiet and connected tourism. Founded in 2019, My Flight Tours operates in 7 of the most popular tourist destinations in Michigan and beyond. With the most locations across the state, My Flight Tours is the largest tour operator in Michigan, with a fleet of 12 helicopters.
Mail Management Services
Mail Management Services and ASX have signed an MOU to employ up to 50 aircraft in support of United States Postal Services. Services begin in Austin and San Antonio, Texas.
Mail Management Services is committed to de-carbonization and improving performance for our customers. Traffic congestion is an inefficient use of time, fuel and money for MMS, and we believe elevating our traffic above the roadways will shift performance for our customers while reducing carbon emissions. MMS has partnered with Airspace Experience Technologies (www.iFlyASX.com) to deploy electric Vertical Takeoff and Landing (eVTOL) aircraft to transport USPS payloads from between cities, airports and suburbs — emission free. Using pure electric, we can move up to 1,000 lbs across 150 miles, or up to 760 miles with a hybrid propulsion system. MMS will work with local, state and Federal agencies to deploy necessary infrastructure to begin demonstrating capability as early as 2023. Join us in elevating traffic and shifting performance for USPS Nationwide!
eVTOL generates 7x more revenue than car ridesharing
Affordable mass transit | 5x faster than driving
Minimal infrastructure required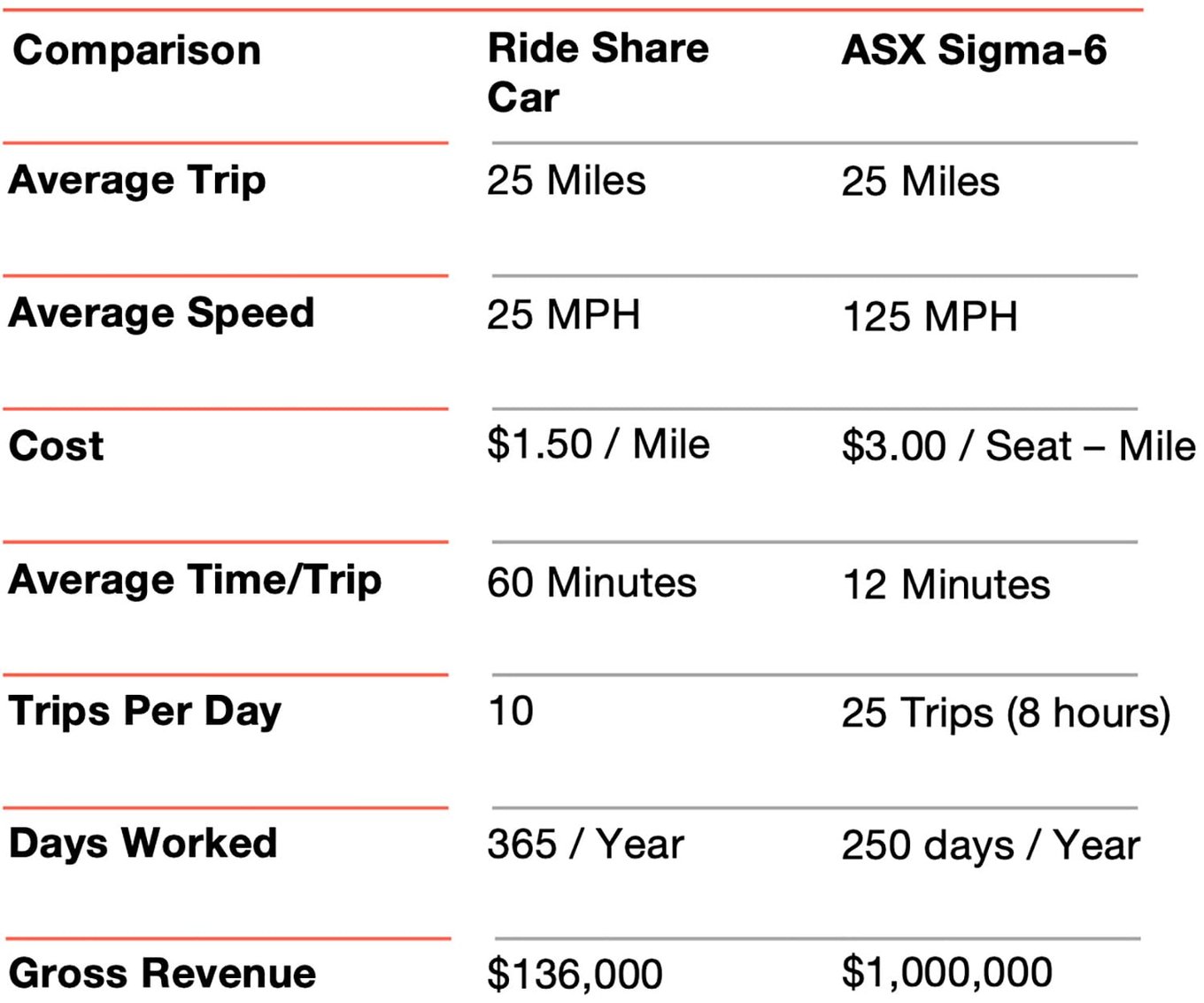 —
Competitive operating cost:
Cargo
Operational efficiency is projected to improve from $0.92/mi/hr to $0.61/mi/hr with 400 wh/kg batteries*
Class 8 trucks operating cost are estimated to be $0.64/mi/hr
Sigma Six operating cost for cargo forecasted to be competitive with Class 8 truck by 2025

—
High run-rate processes
designed for mass production
ASX's HQ in Detroit combines the best of automotive together with aerospace. Our electric aircraft design will maximize use of pre-existing and already certified EV technology, as well as the mass production manufacturing, supply chain, and industrial design base of the Motor City.
High run-rate manufacturing processes: sheet molding compound (SMC), automated fiber placement (AFP), and resin transfer molding (RTM).

—
Phase II production facility
One aircraft per hour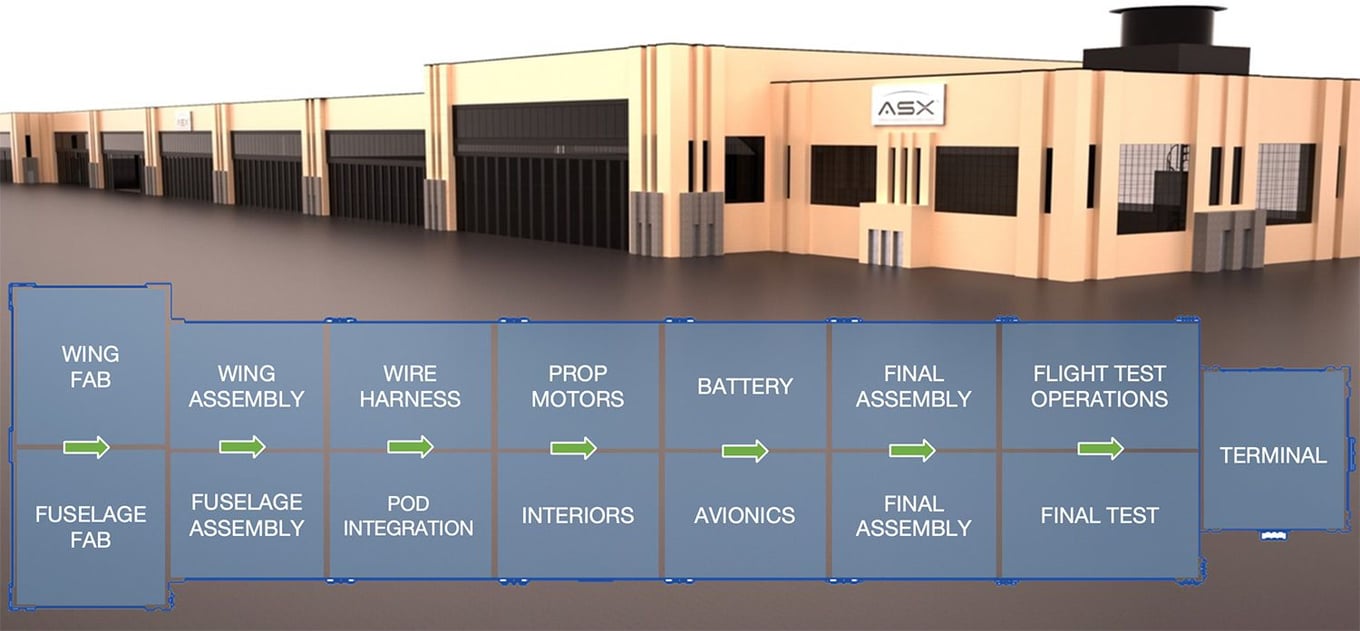 Orders for future air mobility have soared in 2021 to 5,800
—
$1T Total Addressable Market by 2040
$9T by 2050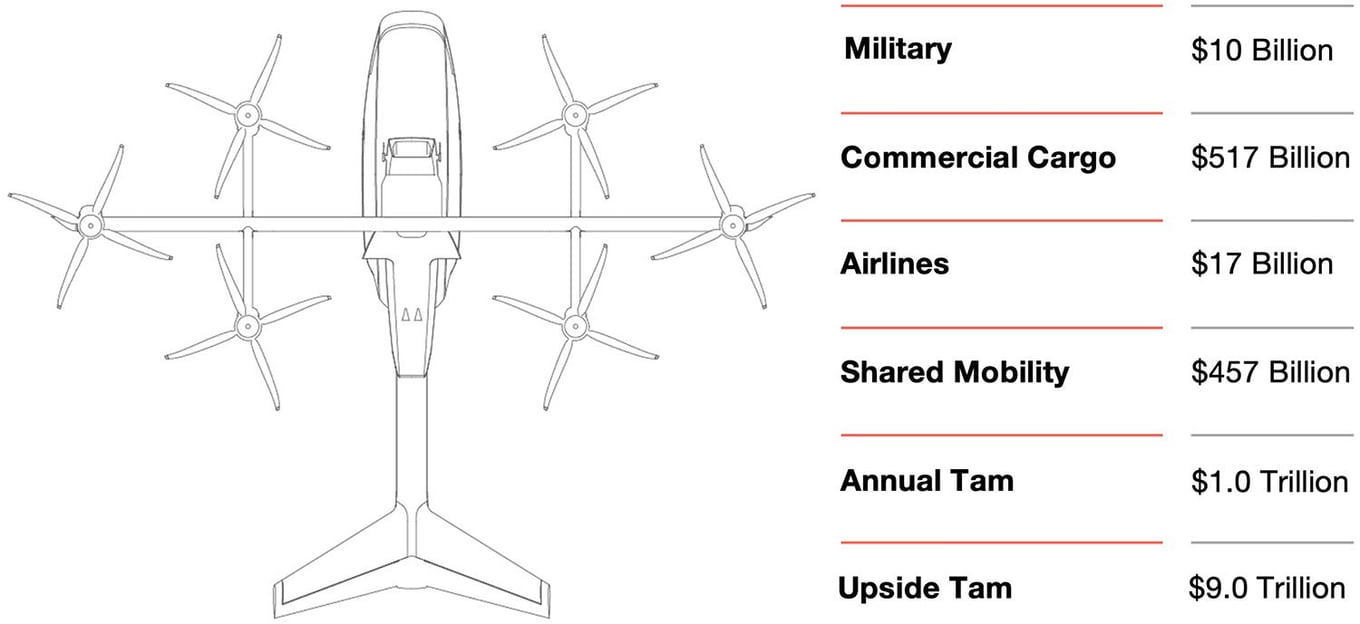 Source: Morgan Stanley, May 2021
ASX well-positioned to lead

Numerous patents are in process for key elements including structures, processing, assembly, control algorithms, thermal management and powertrain utilization.
The production intent Sigma Six design incorporates "lessons learned" from over ten years of developing and producing eVTOL aircraft as well as decades of automotive manufacturing experience. It utilizes leading edge aerodynamic principles; state of the art electric motors, batteries, and control systems; proven automotive manufacturing processes; and rapid and robust automotive based assembly protocols. The result is a zero-emissions, economical, and efficient machine for transporting cargo and passengers.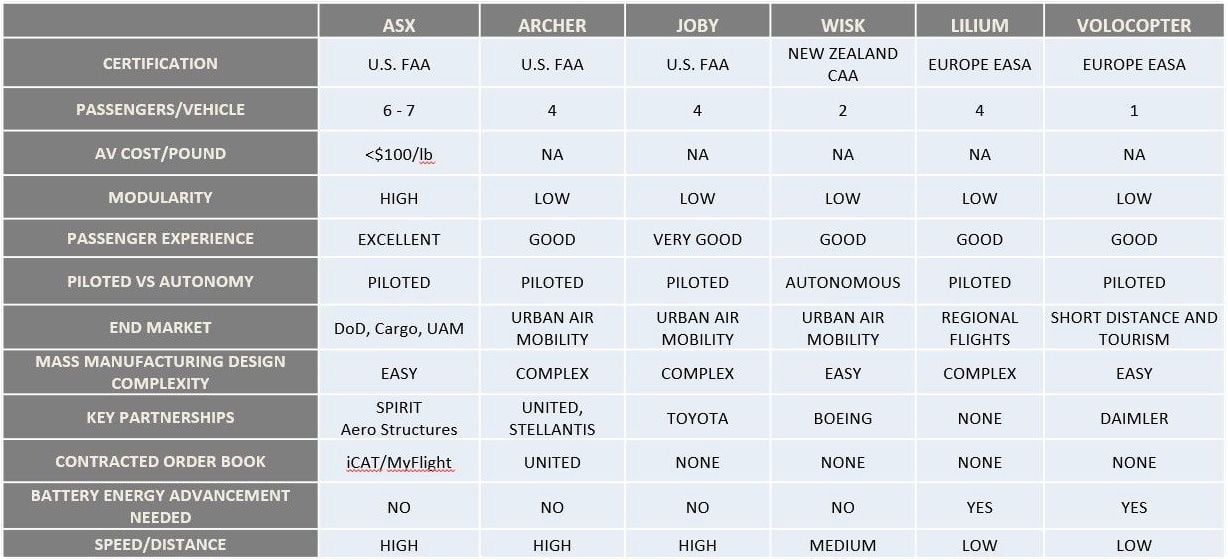 Climate, 50K new jobs, educational outreach & DEI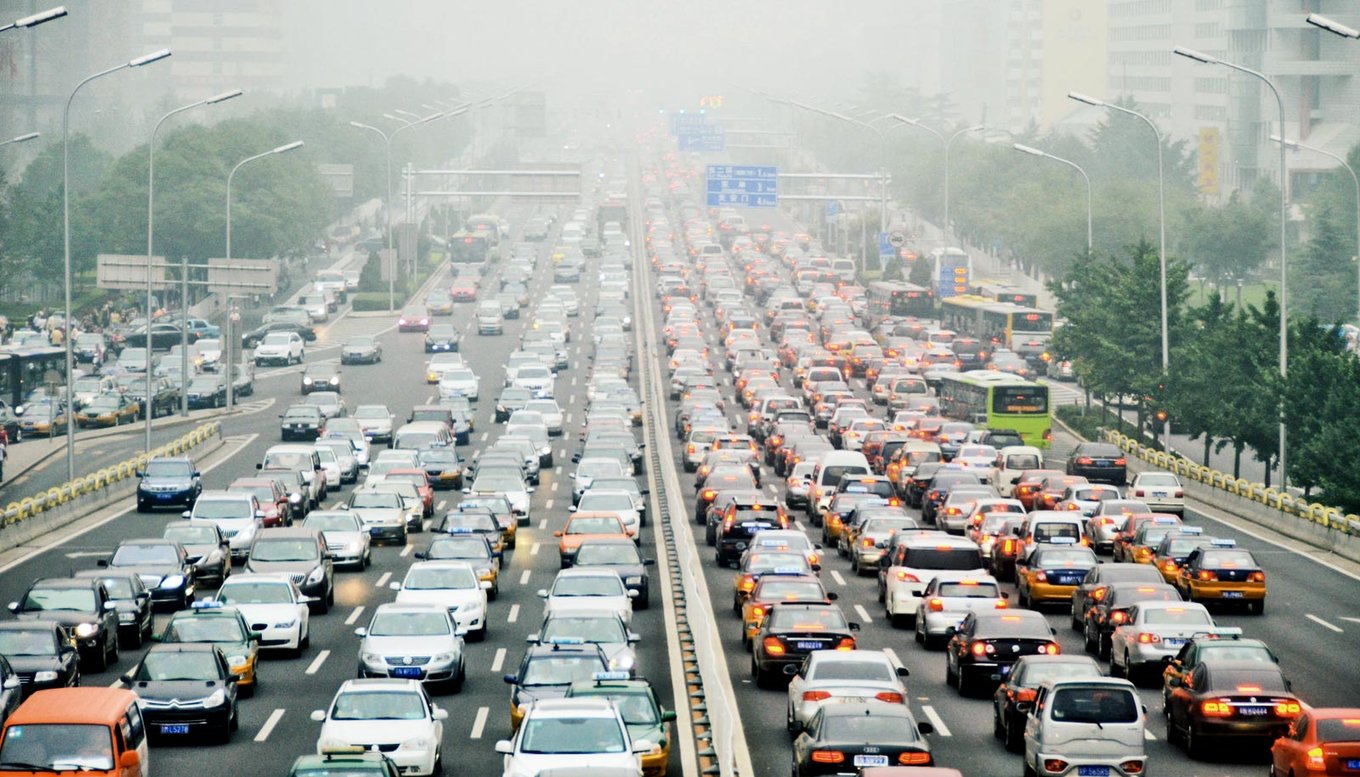 Detroit democratized transportation by making cars affordable. Today, cars are stuck in gridlock traffic in urban centers around the world.
Traffic is not only taking over our lives, but it threatens our environment. Vehicles burning fuel while sitting in traffic are a leading source of carbon emissions. Every year, roughly 1.9 billion gallons of fuel are burned sitting in traffic — emitting nearly 40 billion pounds of carbon into the National Airspace.
Climate change threatens our humanity, and transitioning to a sustainable future is our highest priority. Detroit put the world on wheels, and we believe we can put the world on wings and elevate traffic — with clean, quiet and connected air transportation for everyone.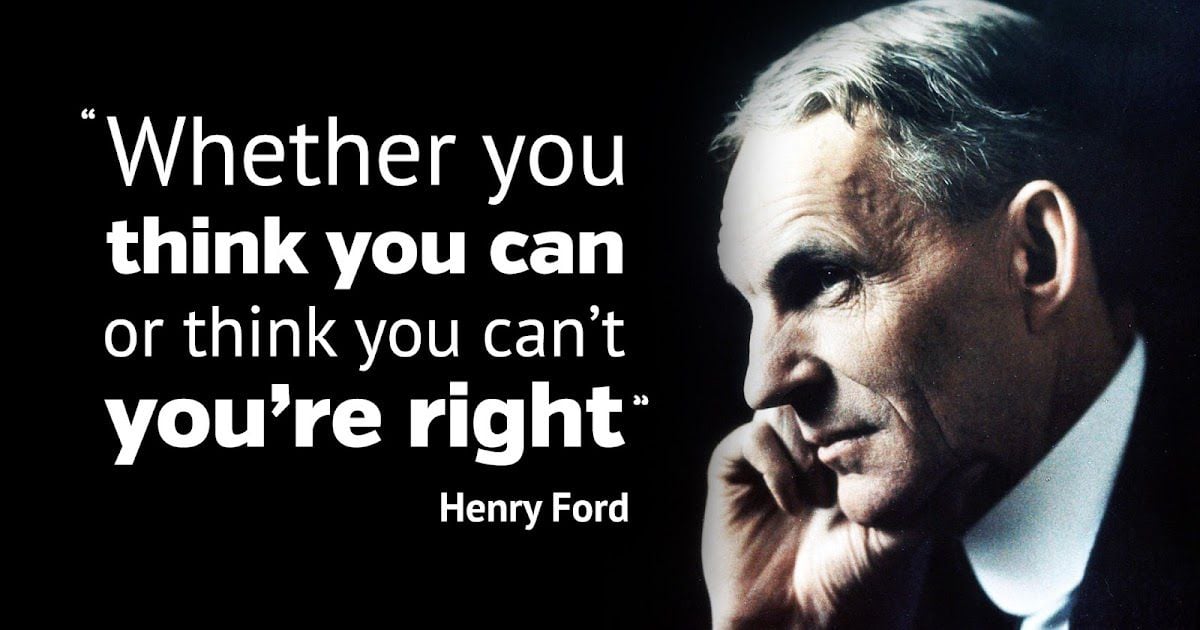 Making an impact in our community and around the world is at the heart of what we do. ASX is based at Detroit's Coleman A. Young International Airport, adjacent to one of the most underserved communities in the country. Our vision is to invest $1B towards building our factory to produce our and certify our aircraft. We aim to create as many as 50,000 new jobs and accelerate economic and workforce development.
Over the years, we have partnered with Friends of City Airport, a 501c3 non-profit that introduces children to aviation. The founder personally donates his time and money to the cause. These kids represent our future workforce, and we're looking forward to partnering with local, state and federal agencies to deliver workforce development programs.

In addition to elementary, middle and high school students, we host students from local colleges and universities as well. We have provided mentorship, spare parts and materials to attract students to join our team.
As a small company with limited resources, we look forward to doing more.
Growing our team with qualified talent that is diverse is a basic requirement for us. Diversity, equity and inclusion is core to our companies values and principles. The founder aims to create new wealth for the community, and share the values, principles and ethics required to be socially and environmentally responsible. Over the years, we've aimed to celebrate diversity, and we can and will make a difference.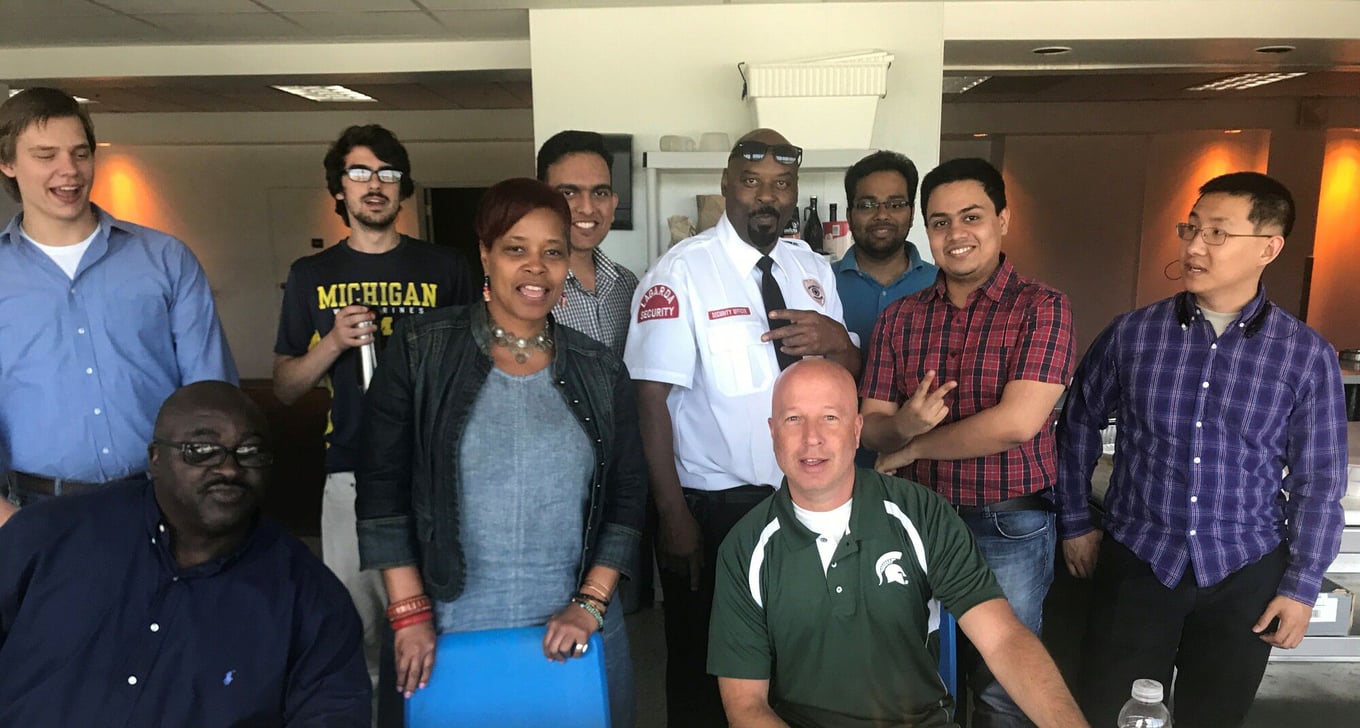 $4.1M raised to date
Bootstrapped: $100K
Friends and family investors: $965K
Series seed preferred: $761K
Convertible notes: $2.4M
MI Economic Development Corp / Office of Future Mobility testing grant (more coming): $50K
Our leadership
Distinguished team with highly accomplished backgrounds in aerospace, automotive, transportation, technology and defense sectors.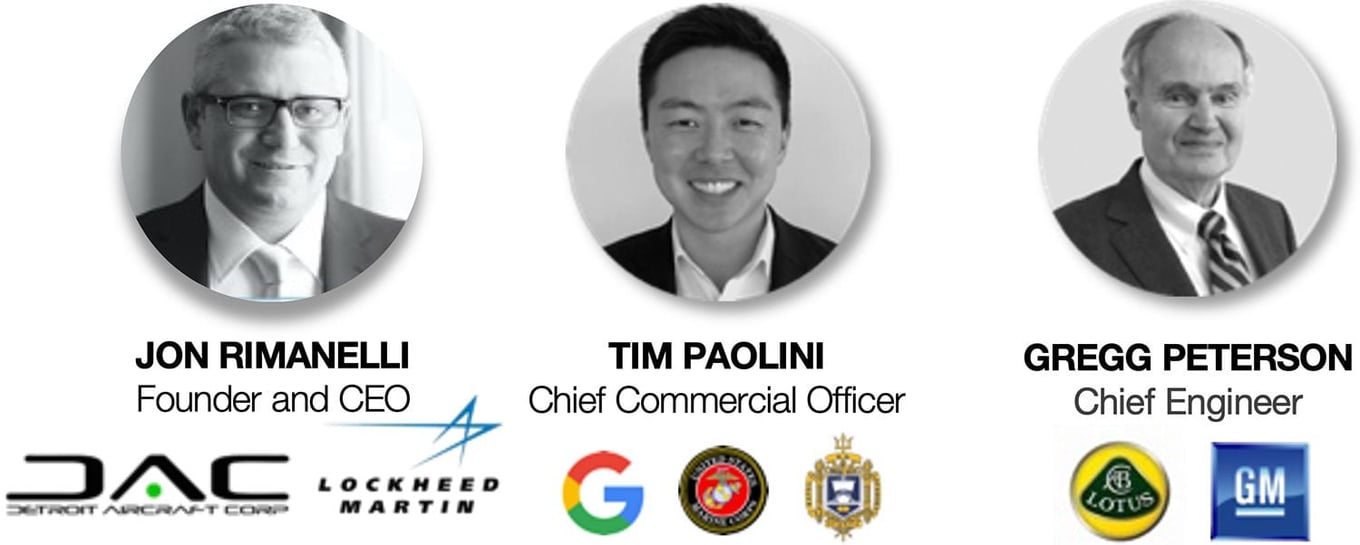 Why ASX?
In under 24 months, the ASX team invested less than $3M to produce a functional eVTOL aircraft, an autonomous, omnidirectional ground robot, 2 prototype Pods, and filed for multiple patents. Not only is it a technical achievement, but it's a testament to our resolve to innovate solutions to real problems while creating shareholder value.

ASX is poised to revolutionize urban transport with the Sigma-6 eVTOL. Unlike the competition, our flexible design enables ASX to perform a variety of jobs with a single platform.
Our vision for the ultimate flying machine has come to life, and we are well positioned to team with the automotive industry to seamlessly transport people and cargo between cities, airports and suburbs like never before.
Our company has navigated supply chain and human resource challenges, and we need your help to complete our proof of concept and plan for production. Your investment today will ensure we can procure batteries to expand our flight testing and grow our team.

Join us in shaping the future of mobility!