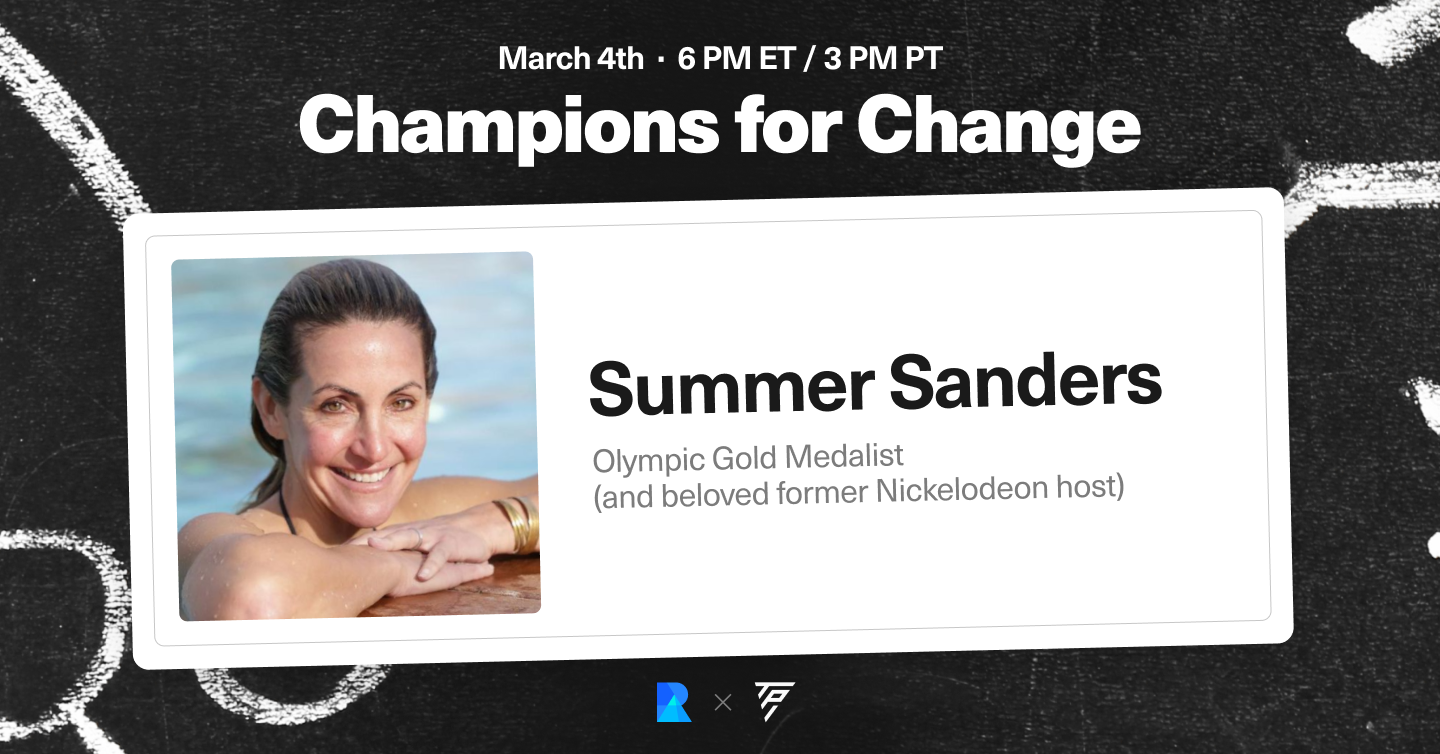 Champions for Change: Summer Sanders
Together with The Players' Impact (TPI), Republic is pleased to announce Champions for Change, an interview series with top athlete-investors, who want to share their experiences and lessons learned with you.
We live in unpredictable times. The financial playbook that your parents used likely won't work for you. We live in an era of near-zero interest rates, with uncertainty swirling around public markets. It's never been more important to think about building a diversified portfolio, being able to define your personal investing goals and the overarching strategy that you're employing to achieve them.
Over the next month, we'll be hosting a weekly Champions for Change event culminating in an allstar, all-female, Founders & Funders Pitch Competition!
---
Summer Sanders | Olympic Gold Medalist (and beloved former Nickelodeon host)
Summer Sanders is, among other titles, a retired Olympian, former Nickelodeon host, and a seasoned investor with a well-established track record. She will look back on her investing career to date, including some of the biggest mistakes she's made along the way, and how they've shaped her approach today.
---
Join @summersanders_ on Instagram Live on March 4 at 3pm PT / 6pm ET by following @joinrepublic
---
Female Founders: Send Us Your Pitch!
At Republic, we're committed to closing the funding gap and introducing a more equitable ecosystem for founders and investors alike. It's 2021, and less than 10 percent of venture deals go to underrepresented founders, with female founders representing an even smaller piece of that sliver.
This needs to change, and we're doing something about it.
If you're a female founder that's looking to raise capital, we'd love to hear from you. Our #ChampionsforChange series will conclude with a special event on March 18, and we want to hear from you!
Together with our friends at The Players Impact -- and a special guest panel of judges -- we'll be hosting a Female Founder Showcase for the top entrants.
All you need to do to be considered is to share a short pitch and tag @joinrepublic on Instagram and/or Twitter. Videos are encouraged!