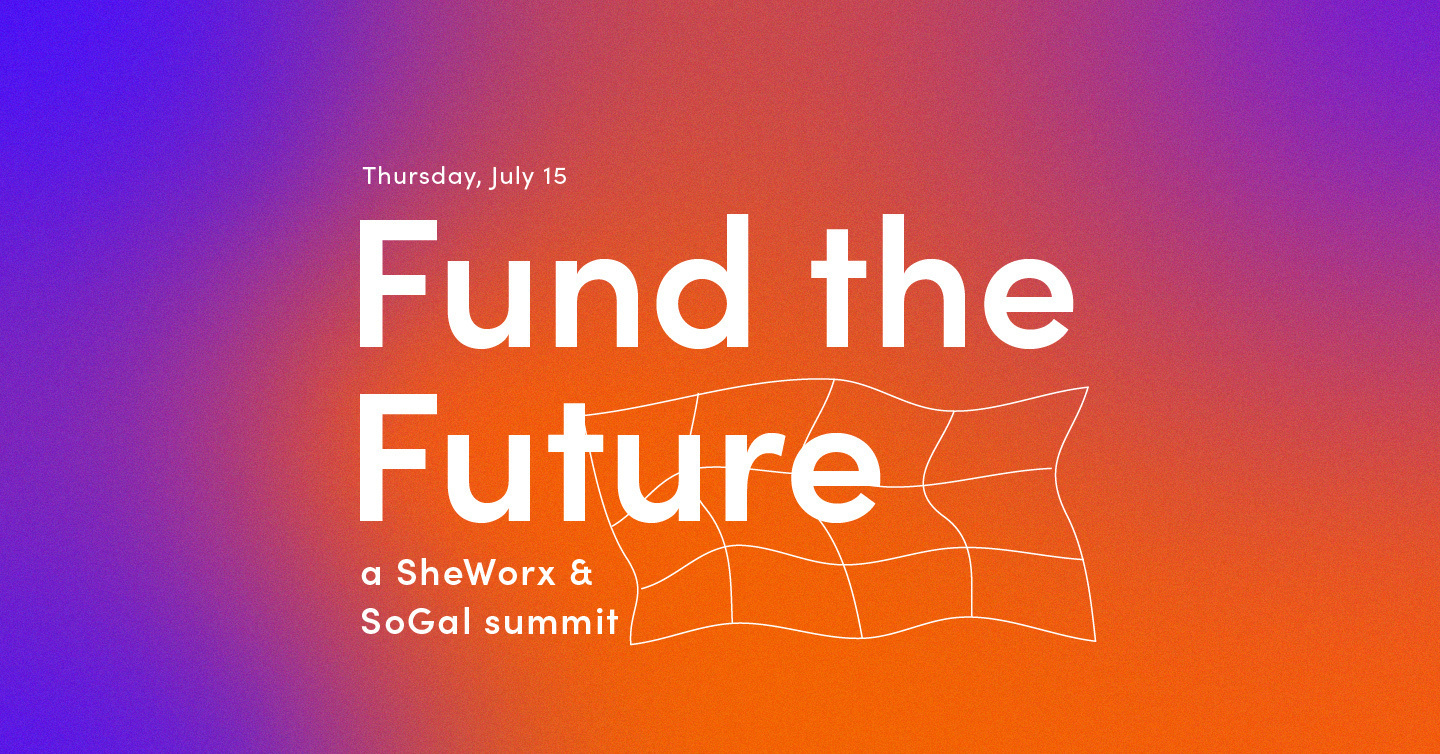 Fund the Future: a SheWorx & SoGal Summit
SheWorx and the SoGal are thrilled to invite you to the first-ever Fund the Future Summit, a one-day event on July 15, 2021, focused on catalyzing direct access to capital for female-founded and female-led companies through curated, 1:1 pitch sessions between our ecosystem of entrepreneurs and investors.
Fund the Future will include keynote speakers and an opportunity to network with and pitch directly (1:1) to top-tier investors from 500 Startups, Acceleprise, Barclays, Anthemis, Lightship Capital, SoGal Ventures, American Express Ventures (and more!).
Applications are accepted on a rolling basis until July 8th but we encourage you to sign up earlier for even better founder/investor matches (you know what they say about early birds!)