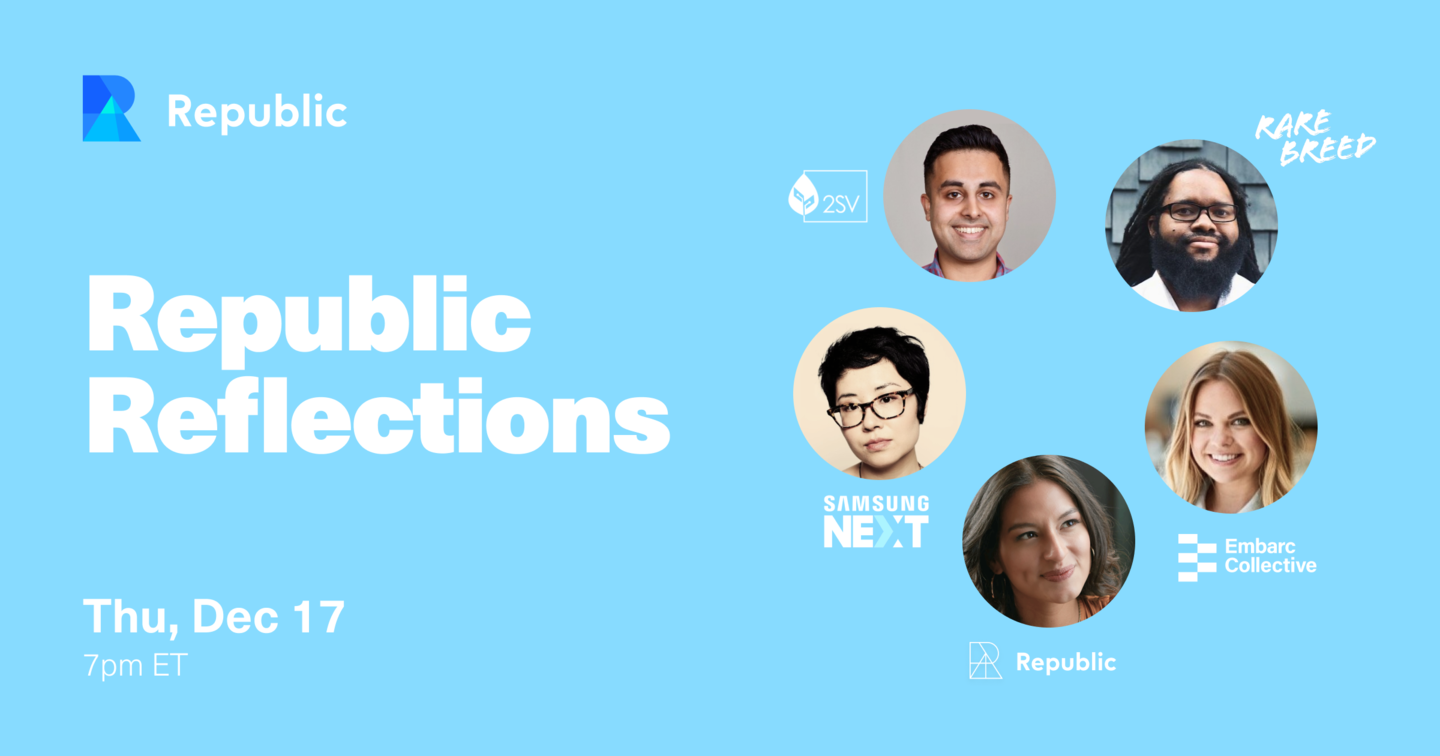 2020 has been a whirlwind of a year both for Republic and our community. Let's rewind, reflect, and revel together with some of our Venture Partners you might recognize:
- Bo Ren, Samsung Next
- Jai Malik, 2SV
- Mac Conwell, Rarebreed Ventures
- Allie Felix, Embarc Collective
Think of it as our holiday party in pajamas with goals involved! Join us as we talk 2020 reflections and 2021 resolutions. December 17th at 7pm ET.
Participants

Cheryl Campos