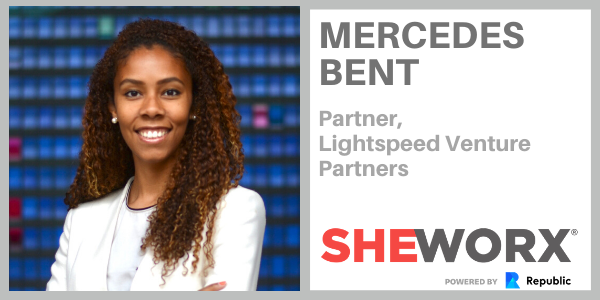 SheWorx SF Breakfast Roundtable: Mercedes Bent, Partner, Lightspeed Venture Partners
At this SheWorx Breakfast, we sit down with Mercedes Bent, Partner at Lightspeed Venture Partners on their consumer investing team. They believe women are the earliest adopters of consumer technology. Female-fronted organizations represent over one third of their consumer portfolio. Mercedes is primarily focused on investing in edtech/future of work, mobility/cartech, and consumer products, and also has deep background in operating at startups as a Product Manager and later as a General Manager.
We will discuss:
- How to navigate early stage fundraising?
- How can founders reskill and adapt to keep up with the constant change of building a startup?
- As an investors and operator, what kinds of companies are most interesting to you now?
About The Mentor:
Mercedes Bent is a Partner at Lightspeed Venture Partners, a venture capital firm based in the Bay Area. Previously she served as an executive at a VR startup and a General Manager at General Assembly where she oversaw a multi-million dollar business lines during periods of explosive growth. She has an MBA and a Masters in Education from Stanford University and an AB from Harvard University. She serves as a board member for the non-profit Birthright AFRICA and in her free time she enjoys off-roading in her Jeep. She is an African-American of Bermudian, Grenadian, Colombian, and African heritage and was named a 40 under 40 for Tech Diversity.
About AWS LOFT San Francisco
The AWS Lofts are a place where startups and developers can meet, work, attend educational sessions, and get in-person answers to AWS technical questions – all at no cost. Gain hands-on experience through free technical workshops on serverless, containers, AI, machine learning and more. Or, sharpen your startup business acumen by attending best practice sessions that include fundraising and marketing. Plus, network and learn first-hand from other hot startups, VCs, and accelerators.
Schedule
9-9:45 Guided Mentor Discussion
9:45-10:15 Open Q&A
10:15-10:30 Networking and Connecting
Seats are limited. SheWorx is the leading global community of ambitious female entrepreneurs. Follow @sheworx on Twitter and Instagram.
Registration info will be shared with our partner AWS.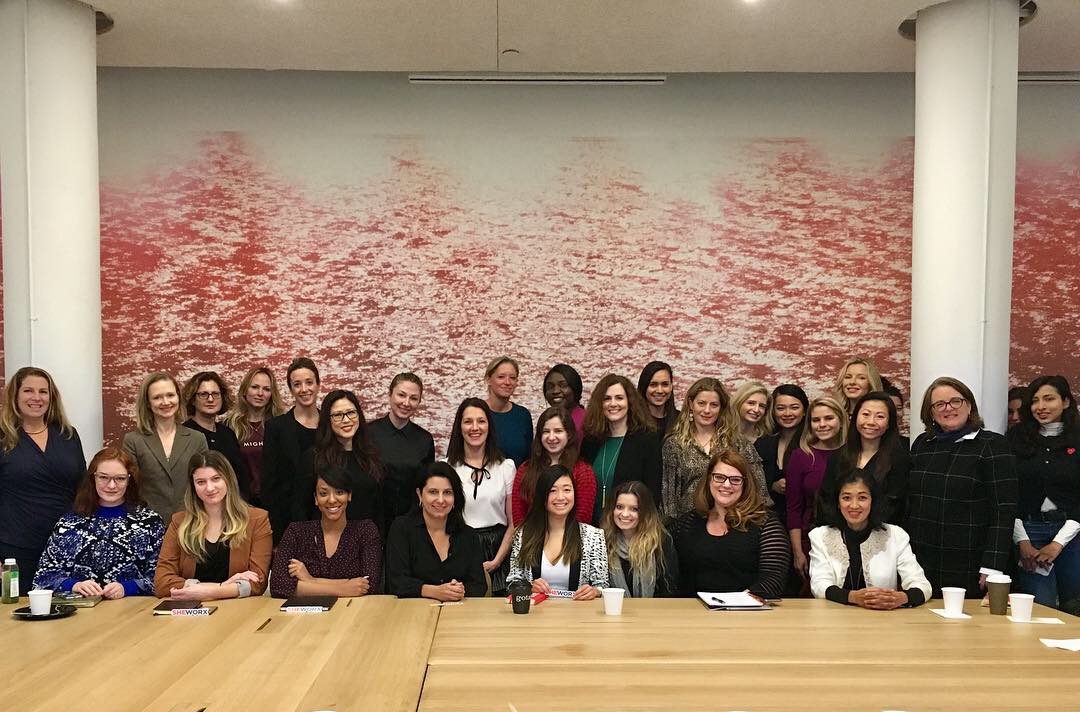 Participants
Bianca Caban
Head of Partnerships & SheWorx, Republic