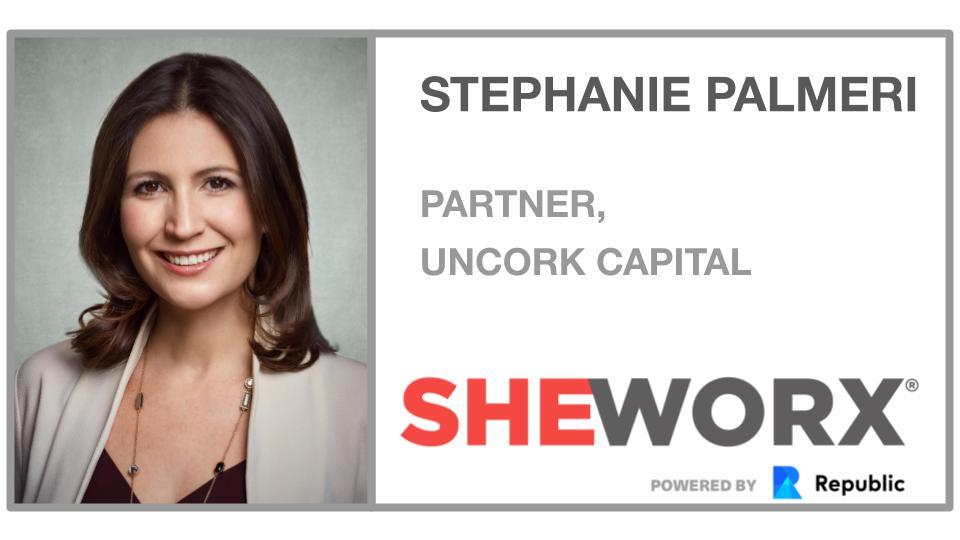 SheWorx SF Breakfast Roundtable: Stephanie Palmeri, Partner, Uncork Capital
At this SheWorx Breakfast, we sit down with Stephanie Palmeri, Partner of Uncork Capital, one of the most prominent early stage VCs in Silicon Valley. Some of the questions we hope to address are: What are the biggest mistakes founders make when growing from just founders to building a team? What are best practices for pitching realistic yet ambitious revenue projections? How do you create operational processes that scale? As an investor & operator, what kinds of companies are most interesting to you now?
About The Mentor:
Stephanie Palmeri is a partner with Uncork Capital, where she invests in seed stage companies that empower individuals, families, businesses, and communities. She is drawn to passionate community builders and businesses with natural network effects.

Stephanie has led over 25 investments at Uncork in Consumer, Marketplaces, SaaS, Health, and Hardware, including Poshmark, ClassDojo, Clever, Fatherly, Merlin, Panorama Education, Pared, Phil, Survata, Wonderschool, Xstream Trucking, and Carrot Fertility. She previously served on the boards of Chariot (acquired by Ford), Niche (acquired by Twitter), and Spoon University (acquired by Discovery).
Prior to joining Uncork Capital in 2011, Stephanie's decade working in NYC spanned technology, marketing, and startups. She holds an MBA from Columbia Business School, where she is now a Lang Fund Board Member, and graduated magna cum laude from Villanova University with joint BS degrees in Marketing and Management Information Systems. Stephanie is a founding member of All Raise.
Schedule
9-9:45 Guided Mentor Discussion
9:45-10:15 Open Q&A
10:15-10:30 Networking and Connecting
Seats are limited. SheWorx is the leading global community of ambitious female entrepreneurs. Follow @sheworx on Twitter or Instagram.
Participants
Bianca Caban