Note: This deal is being conducted pursuant to the SEC's temporary relief rules, and therefore has provided self-certified financials instead of reviewed financial statements in compliance with Reg CF Rule 201(bb).
The world understands you, but does not hear you
When was the last time you had a conversation on a robotic customer service call and all you wanted was to be heard? Why can the software understand your commands but not hear your frustration?
Research shows that 40% of the information in a message is in the tone of the voice, so our words and their tone go together like peanut butter and jelly. Alexa, Siri, Google Assistant, and other tools have made great strides towards bringing voice technology into everyone's hands.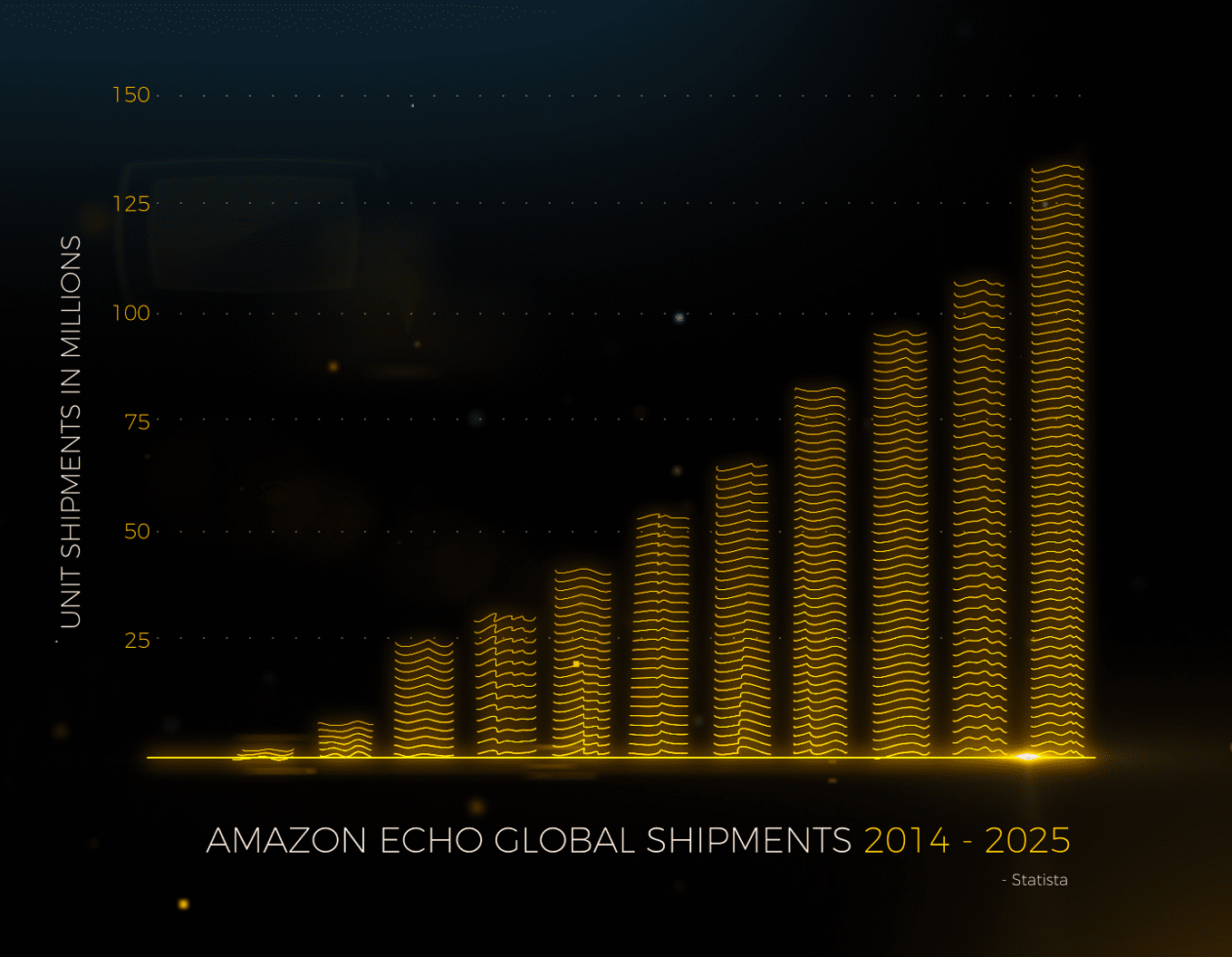 Technology has also made much progress in teaching computers the meaning of our words through the exploding field of Natural Language Processing (NLP).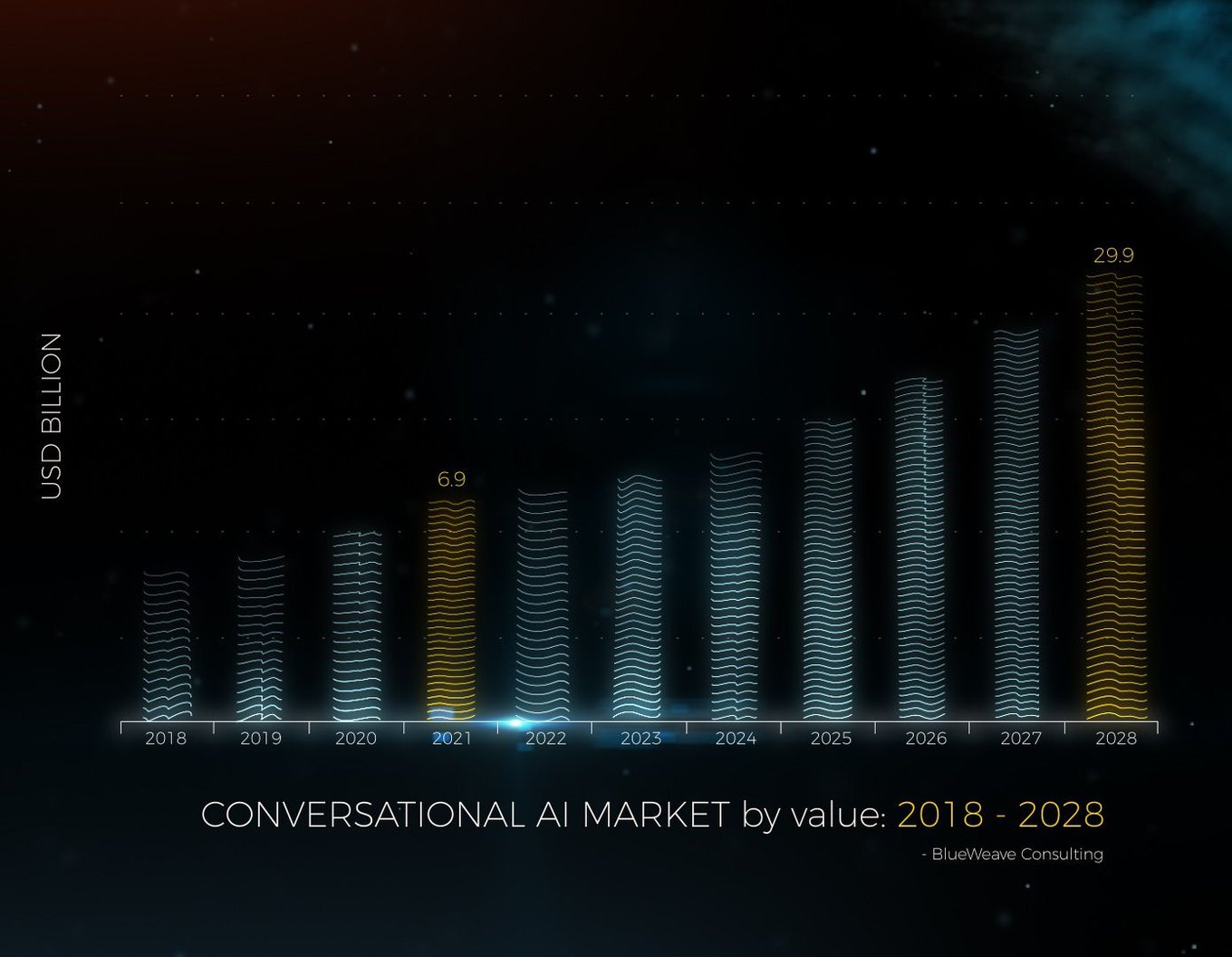 With all of this existing technology, we are still missing the 40% of the message that is embedded in the tone of our voice. In essence, existing technologies are tone-deaf.
Our vision at Helios is to make this crucial component of human verbal communication universally available by systematically translating the tone of the voice into valuable pieces of information that increase the emotional intelligence of our future voice platforms.
---
Emotional intelligence is on the decline globally
---
It doesn't have to be this way. Helios' ground-breaking platform can analyze voice and provide unique tonal signatures that identify the emotion of the speaker (such as hesitancy, anger, confidence and others). This new world of emotion AI and speech analytics is just starting to be explored by scientists and startups around the world.
Emotional intelligence (EQ) has been negatively impacted with the rise of social media, always-on computing, and an experience that does not consider emotions.
Prof. Earl Miller, a neuroscientist at Massachusetts Institute of Technology, told The Guardian "your brain can only produce one or two thoughts" in your conscious mind at once. That's it. "We're very, very single-minded." We have "very limited cognitive capacity".
This new wave of tonal analysis that Helios provides is an imperative for the next-generation of voice-first communication.
A 2018 Science Alert article by Peter Dockrill notes "An analysis of some 730,000 IQ test results by researchers from the Ragnar Frisch Centre for Economic Research in Norway reveals that the Flynn effect hit its peak for people born during the mid-1970s and has significantly declined ever since." In other words, our EQ and IQ are being negatively impacted in our current world of technology, and we at Helios are trying to do our part to reverse this trend.
Helios allows us
all to be truly heard
Close your eyes and picture the last time you had one of those long, grueling and exhausting days. Now find one of these moments when you had the opportunity to discuss your day with your partner or best friend. Those subtle nuances of your voice that capture the experiences from that long day can be instantly detected by those that know you best. This innately human ability lets us connect and be closer.
We at Helios have developed groundbreaking tonal analysis technology that allows us to unlock this nuanced potential for voice interactions everywhere. No longer will voice be missing those crucial tonal components that are necessary to be fully understood. Customers plug their software into our unique data feed and can learn about the emotions in people's voices!
What exactly do we provide?
We create simple ways so that our customers (such as other audio technology companies) can tap into this brand new field of tonal analysis. We enable them to access a programmatic data feed that allows them to incorporate tone into their own products. With Helios technology, an automated call center can detect when a customer gets frustrated, or an investor can know when a corporate executive is hesitating with an answer to a pressing question by an analyst.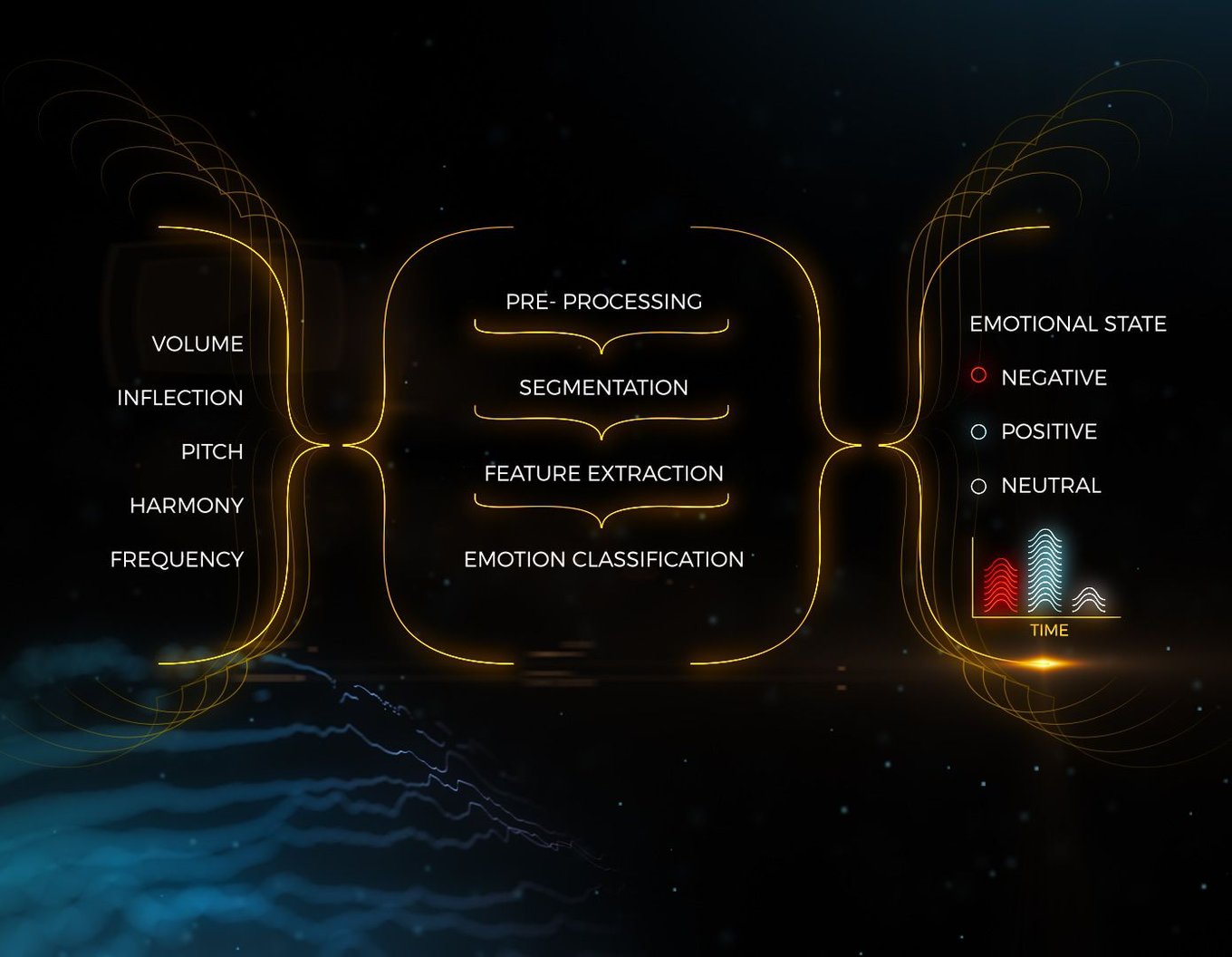 A platform for tonal analytics
Helios' Comprehend product provides tonal fingerprints for financial services
—
Helios' first and flagship product is called Comprehend. This product analyzes corporate communications and generates a "tonal fingerprint" of about 200 numbers for each speaker in a voice recording. The tonal fingerprint is delivered in a data feed that explains tonal qualities of the speakers during the audio.
---
Product Roadmap (2022+)
---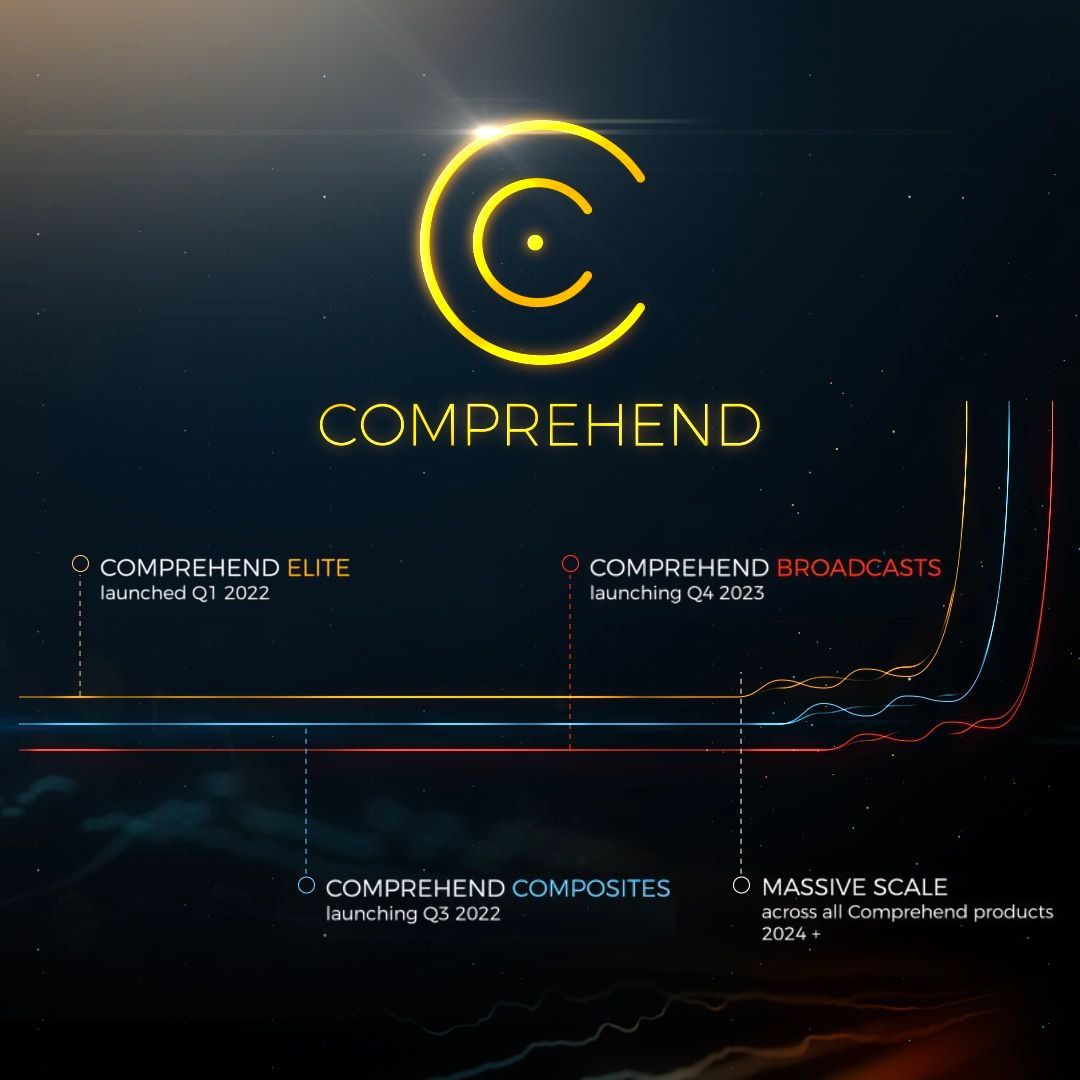 ---
Tonal data to generate better investment portfolios
---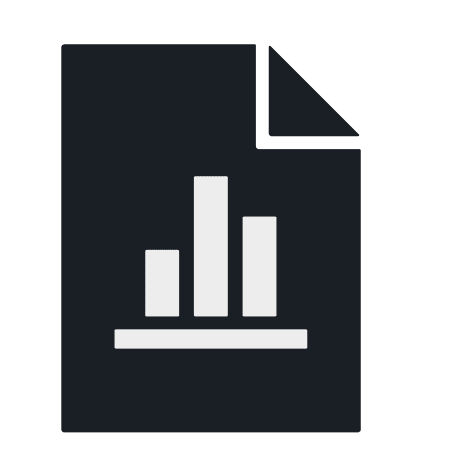 Comprehend: Elite - A financial audio analysis suite meant for quantitative hedge funds. By analyzing over 1,000,000 audio events from corporate entities, Helios provides unique investment opportunities via the voice tone. Just imagine knowing that WHAT the executive is saying does not match HOW he is saying it!
The following graph showcases an investment portfolio utilizing the Helios Comprehend: Elite data (in yellow) against the S&P index performance during the same period. This result from an independent third-party analytics firm demonstrates that the portfolio using Comprehend: Elite outperformed its benchmark!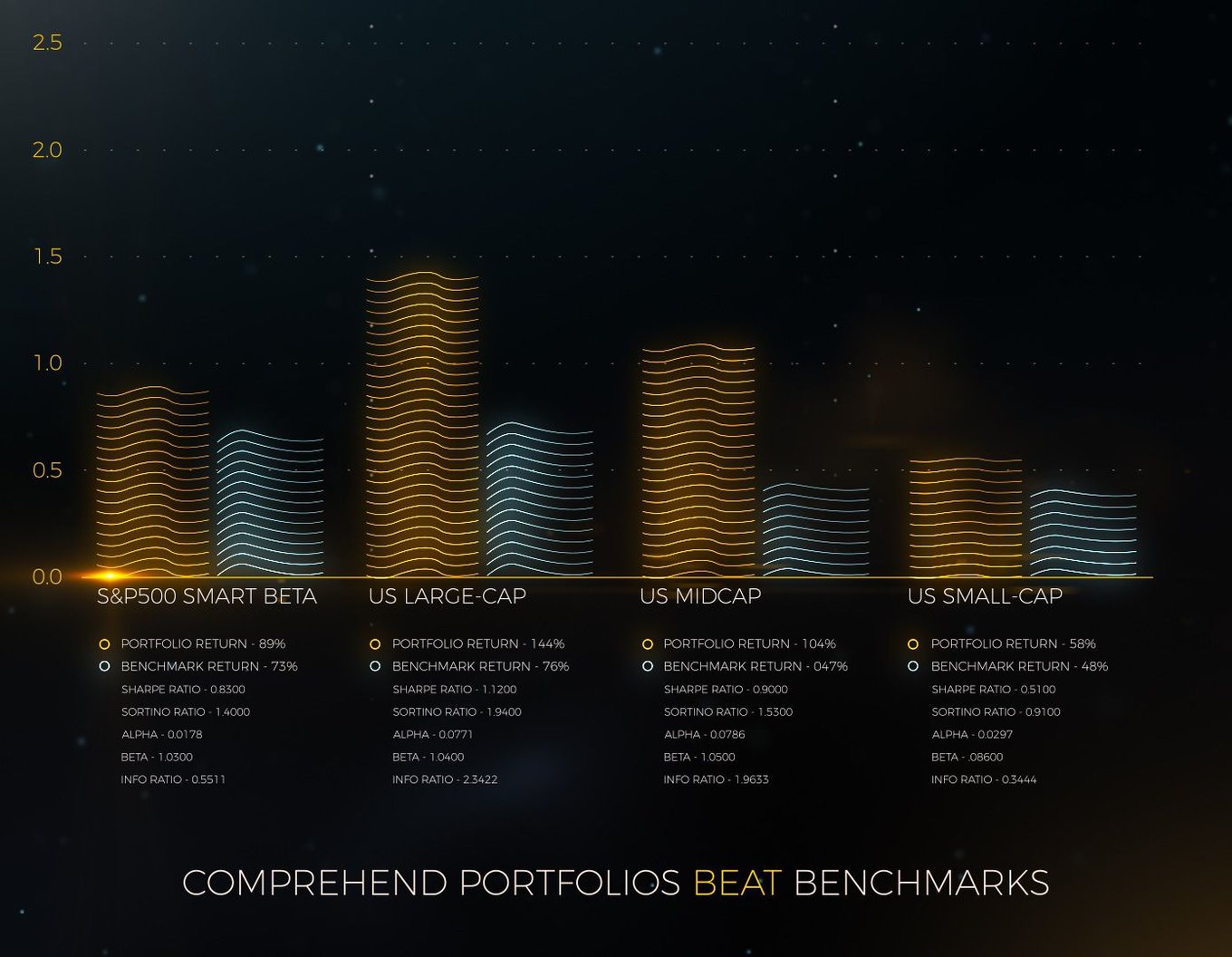 (Portfolio backtesting research shown above provided by Althub's Invisage platform.)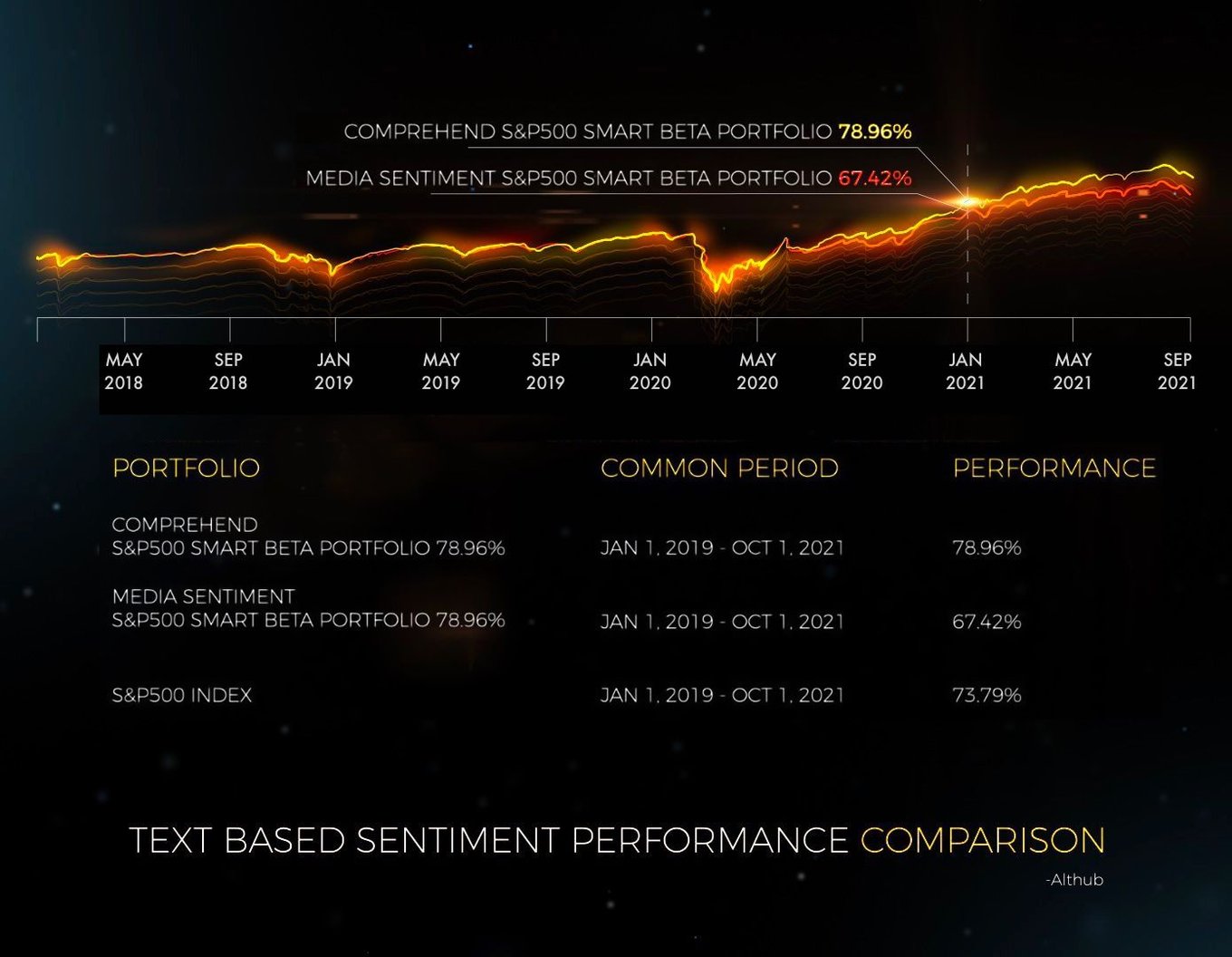 Major hedge funds
signed in 2021
Dozens of trials have provided unique feedback to date that we have incorporated into our product roadmap
Our current customers are some of the most sophisticated data buyers on the planet: investment funds with over $100B in assets under management.
Several paying customers with annual contracts
Dozens of new prospects in the 2022 sales pipeline
Recognized in Reuters, IR Magazine, and other leading outlets.
2023 forecast: $5.5M revenue on $4.2M OpEx*
—
Integrated with:

We believe that it is just a matter of time until every platform must have our data integrated to power their offerings.
—

* Click here for important information regarding Financial Projections which are not guaranteed.
A sea of customers
Our current customers are systematic hedge funds that can leverage data to derive better portfolios. There are thousands of hedge funds and the appetite for data is only growing. We are currently expanding our product line to also serve different types of investors.
Quantitative researchers in systematic data-driven hedge funds
Fundamental / Discretionary buy-side portfolio managers
Corporate investor relations teams
Consultant investor relations firms
Equity research analysts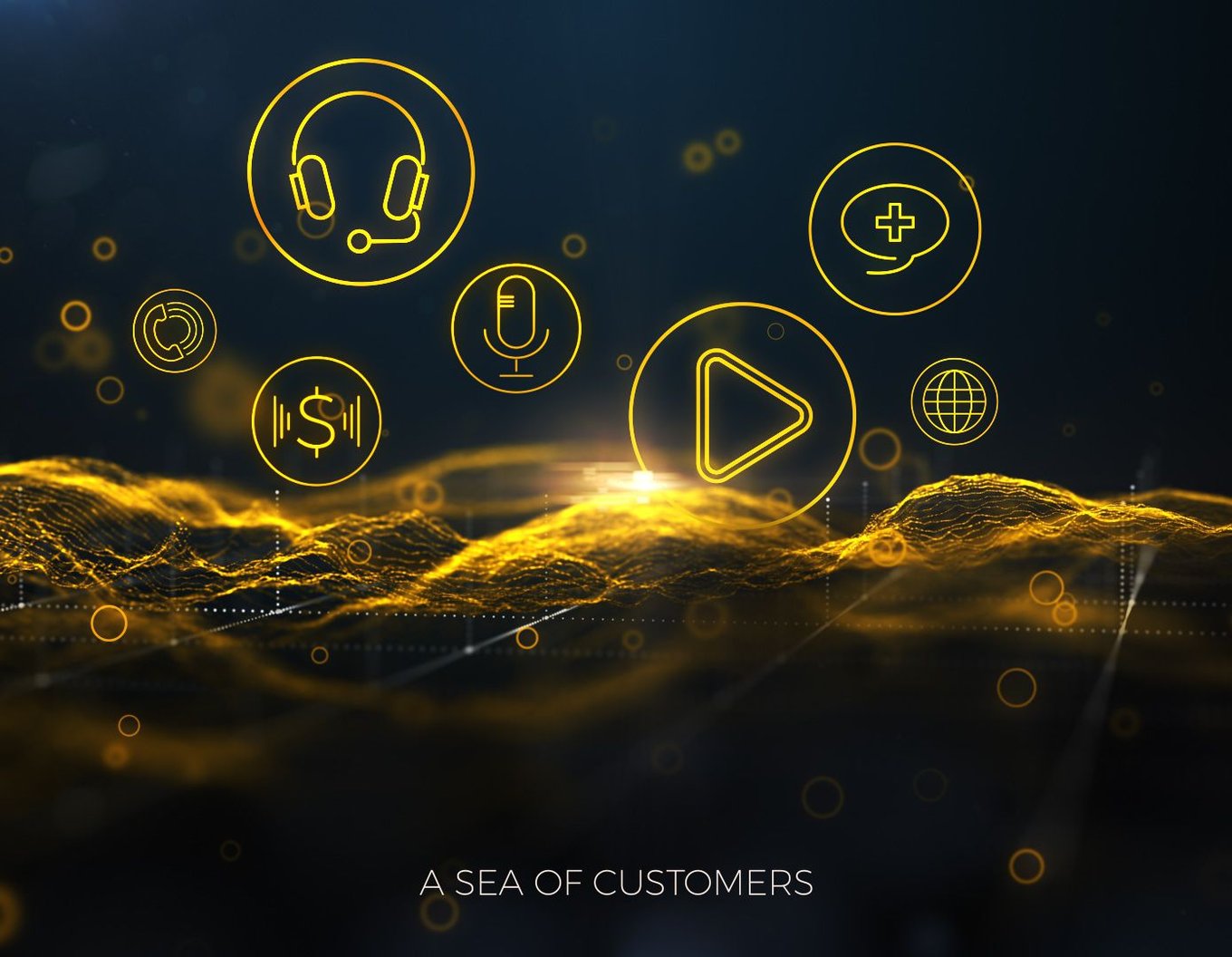 In ongoing research, we are preparing to expand our platform so that it can provide valuable tonal analysis for any kind of audio event — imagine a company with audio ads that wants to increase the efficacy of their advertisements.
Built for voice platforms to augment their offerings
Helios enables voice platforms to build programmatic intelligence features, such as better trading signals through emotion detection and real-time tonal analysis, via a web API.
At our core, we are bringing research and development technology of tonal analytics to the exploding world of voice emotion analyses. We provide our current products through a subscription model so that data scientists, developers and business decision makers can derive value from these new tonal qualities.
We believe that a "developer first" approach is the most important component of our business strategy. We're putting a new tool in the toolkit of the world's developers, so that when one day they have an audio problem that needs solving—whether it's unlocking the tone for understanding a CEO call, or understanding voice tone from a scene for ad optimization—they'll be able to say, "Aha! I know how to do that. Use Helios."
Why now?
Voice tone is everywhere and untapped
We believe that this new frontier of emotional understanding through tonal analytics will become a standard necessity for automated analyses of any voice communication in the future. We anticipate that such tonal analyses will mirror the development of automatic speech recognition (ASR) and natural language processing (NLP)—toolsets that have been in development for decades, and have become integrated into most voice platforms that support billions of voice interactions globally.
Other data companies in the financial space are achieving unicorn status.
YipitData was just valued at over $1B by the Carlyle Group (2021).
Since we are starting in a specific segment of voice communications, we are just scratching the surface of what's available across all existing voice communications.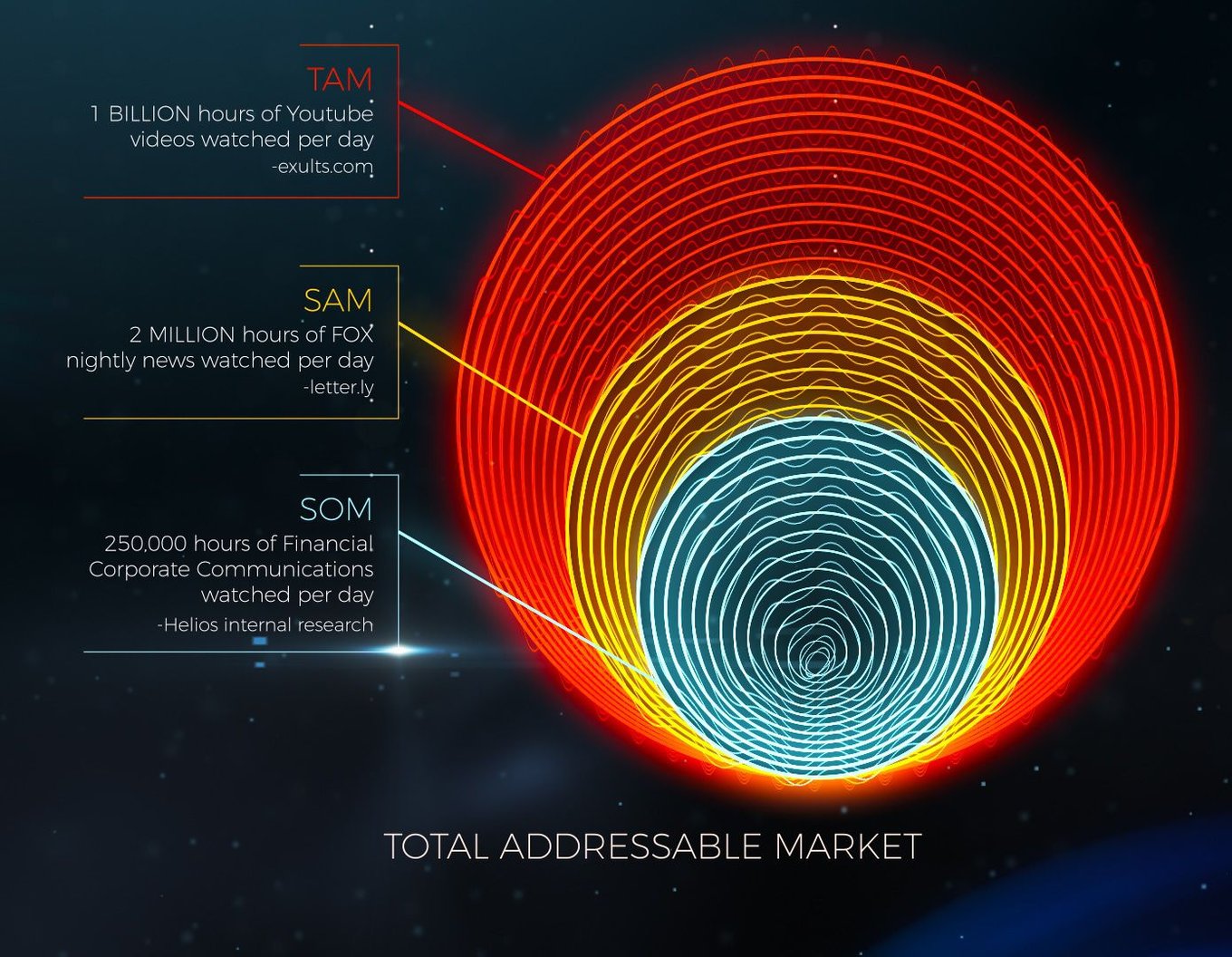 No other tonal analytics company in the financial space
—
Helios has created a new category
We have been operating in the financial space since 2019 as the first and still only provider of this unique form of data.
—
Helios Proprietary IP
All IP developed in-house; no licenses to external partners.
Your additional capital allows us to unlock our next product
—
Comprehend: Composites - Building upon the Comprehend: Elite dataset, we will be bringing an easier-to-navigate interface for the world of discretionary traders, investor relations and other corporate buyers who want to fully understand the corporate communication like the Street does.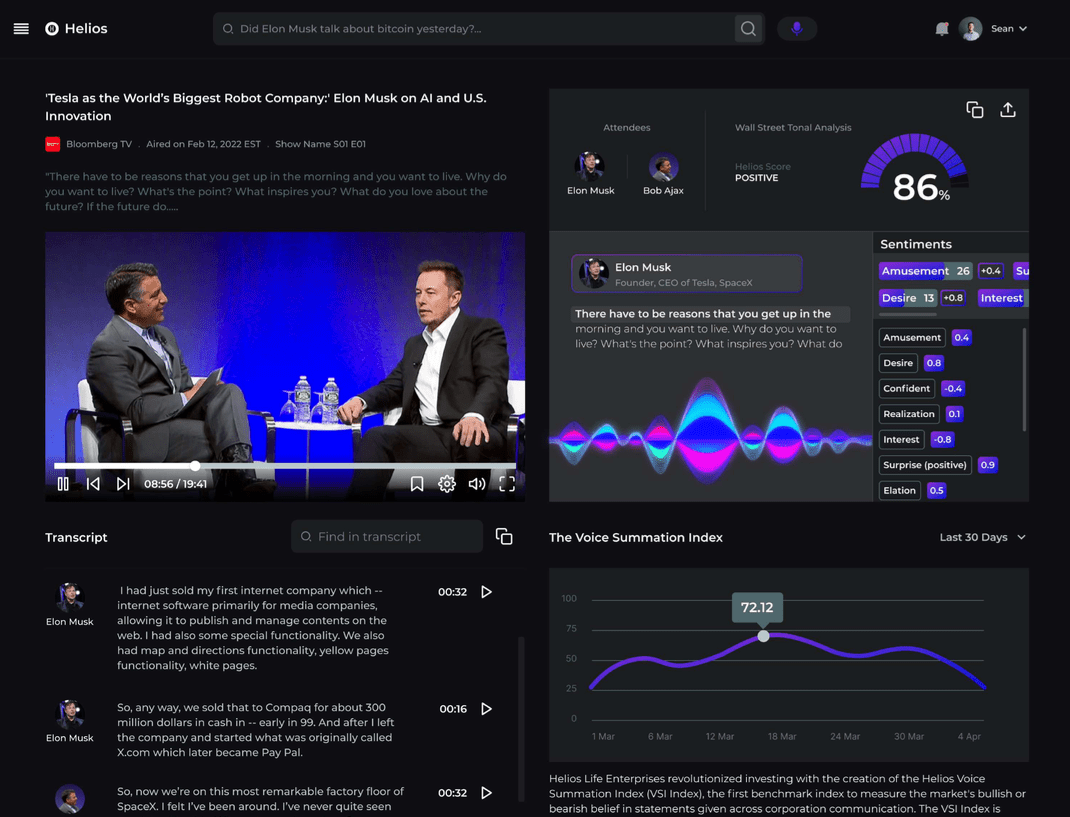 —
Built upon our powerful dataset - This is the future of investor relations powered by Helios. This unlocks video and audio streams across the world for unprecedented understanding. Voice tonal dimensions across every source of news provides unique insights into companies, topics and corporate speakers.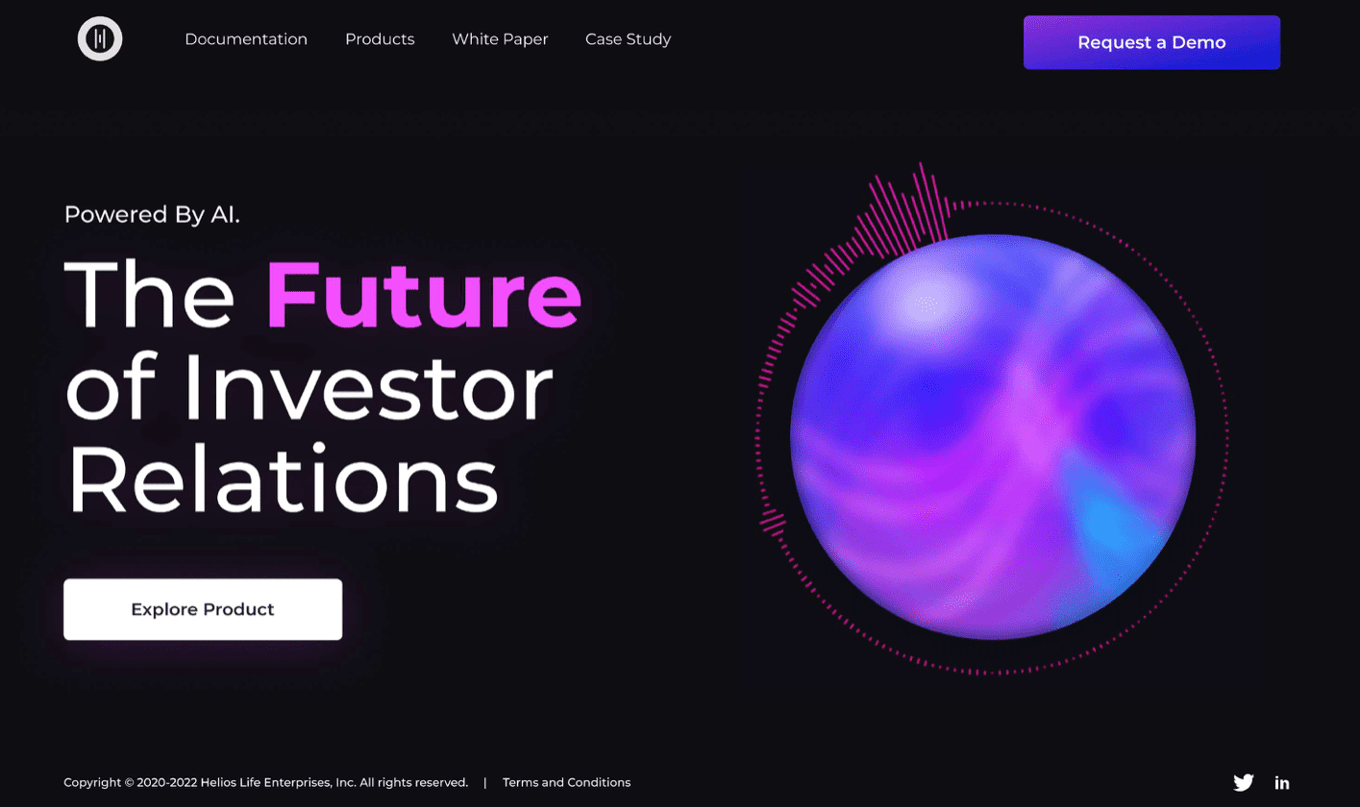 —
Access to 1000s of customers - Since Day 1, we have been asked to develop a product that enables massive scale to the investment world. This crowdfunding campaigns represents the pinnacle of this journey. By funding now, you'll be driving the Comprehend: Composites dashboard into reality! Thousands of potential customers would jump at the chance to access tonal analysis in a simple, easy-to-use, way.
Key investors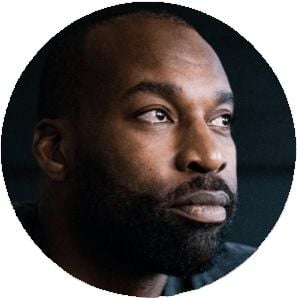 Baron Davis
Entrepreneur
Former NBA All-Star

Baron Davis is a two-time NBA All-Star, serial entrepreneur, investor and creator of thought-provoking content and digital platforms. An entrepreneur, investor, and businessman, Baron has created several companies under the BDE banner. These include No Label, a premium production entity; SLIC Studios with focused content and IP development within Sports, Lifestyle and Culture; and The Black Santa Company, a new media company.
Baron is an American former professional basketball player who is a studio analyst for the NBA on TNT. He is a 2-time NBA All-Star, made the All-NBA Third Team in 2004, and led the NBA in steals twice. He has played in the NBA for the New Orleans Hornets, Golden State Warriors, Los Angeles Clippers, Cleveland Cavaliers and New York Knicks.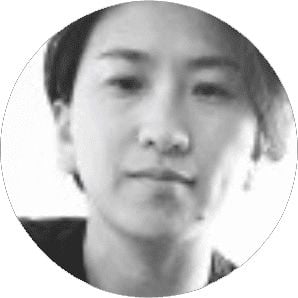 Vy Le
Managing Partner
Baron Davis Enterprises
Vy Le is the COO for BIG Factory (Business Inside the Game) and Baron Davis Enterprise. BIG is a collective of successful engineers, marketers, investors, operators, and entrepreneurs who have come together to invest in next-gen leaders solving complex problems. In addition to funding, our portfolio has access to the BIG Factory—where we have built the right infrastructure to safeguard investments, find, incubate and package the right entrepreneurs and follow after some of the best venture investors in the game. She also provided strategic direction in a variety of C-level roles for companies like Wheelhouse, Wings and Horn, Ace Hotel, The Standard Hotel, Bunkhouse Hotel, Verve Coffee, Black Creek Capital and Gran Ciudad in Mexico City.
Built for growth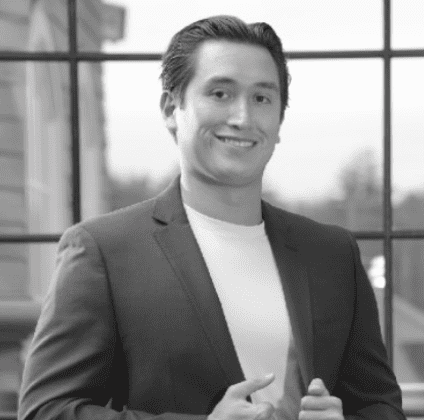 Sean Austin
Chief Executive Officer
As Chief Product Officer for aptihealth, Sean had lead every piece of product since Day 1. The firm has raised over $70m to date; but more importantly, aptihealth has changed thousands of lives and transformed behavioral health. Their product operates in the highly complex regulated healthcare environment, across members, providers, payers, practices, hospitals and beyond. This recent startup experience allows fundraising, sales and product excellence to be incorporated directly into the Helios mission.
Over 15 years ago, when Sean heard about this "brain scientist" at his alma mater of Rensselaer, it was his vision to bring together the charisma of a product visionary with the scientific prowess of a modern (bench-pressing) Wozniak. Through his 20s, he crafted the trajectory to make sure the world-leading scientific mind of Dr. Schalk could be paired with an appropriate "Steve Jobs".
It started with founding his own biometric analysis company at 19 years old, advised by Dr. Schalk. Later, he joined another audio startup that would be Spotify's first acquisition in 2013. After 3 years leading Spotify's global audio team to dominance, he sought harder tech and machine learning at-scale; so, a move to Stockholm and a core ML role in the unicorn Klarna followed. These audio and big data experiences allow Sean to have unprecedented expertise for the future of Helios.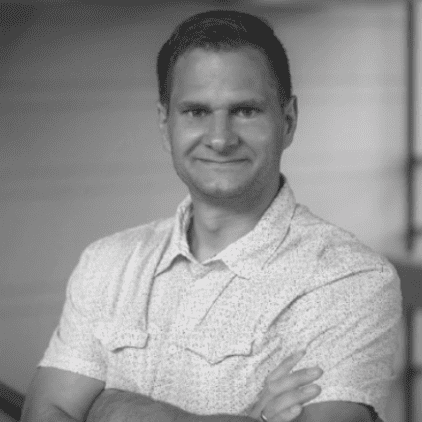 Gerwin Schalk, PhD
Chief Scientific Officer
Ever since he watched the 1982 movie "Firefox" with Clint Eastwood that features a fighter jet with thought-controlled weapons, Gerwin dreamed to use a machine to decode thoughts and emotions from human bio-markers, and to use the results to drive novel and important applications. Because this endeavor requires deep understanding of software technology, signal processing, AI/ machine learning, and biosignals, he first acquired a strong academic background in all these fields, and then further expanded his understanding by conducting leading academic research over two decades.
A founder who has impacted millions
Dr. Schalk's expertise has been of good use to say the least. Currently, he is the co-founder of Helios which started in 2017. He has also applied his skills in multiple other companies as co-founder, namely:
Co-founder of Neuroanalytics, Inc. (2014 – 2015): Neuroanalytics focuses on the interpretation of brain signals to optimize information from focus groups.
Co-founder of Neurolutions, Inc. (2008 – present): Neurolutions focuses on brain-based rehabilitation of people with chronic stroke; currently in Series B round of funding.
Co-founder of FSSF Software Training, Inc. (1990 – 1995): A European software training company.
Major accomplishments
It's no wonder Dr. Schalk is considered an expert in both science and technology. His accomplishments are many, including:
Conceived, implemented, and project managed the most widely used general-purpose software for brain-computer interface research. The use of the software was featured numerous times in the media (e.g., Scott Pelley/60 Minutes, Katy Couric/MSNBC, CBS Sunday Morning).
International recognition as neuroscientist/neuroengineer (130+ papers, 1 book, 17 chapters; several patents; 18k total citations; H factor 54; listed as 5th most productive scientist worldwide in brain-computer interface research; organizer of 26 workshops; >230 talks worldwide; acquired >$18m in federal grants).
Invented, developed, and licensed a novel functional mapping procedure that improves brain surgery, leading to an entirely new product line.
Invented, developed, and licensed a novel device for material testing, leading to an entirely new product line.
Featured Publications
Furthermore, Dr. Schalk has been featured over 100+ times in numerous in national/international media such as:
He has also been highlighted in several well-known science books such as:
His research demonstrated that humans can control machines just by thinking—that it is possible to decode emotions and aspects of language from brain signals—and was featured many times in prime national and international media outlets. With the world-class understanding of the mind, the Helios platform has unmatched IP.