Mobility as a Service (MaaS) is a massive market


but, MaaS struggles with profits...
Net margin ~ 3%
Average ride booking = $13.00

...and looming costs make it worse.
Worker classification costs
City congestion taxes
Pollution taxes
---
How could the passenger experience be better?
Better user experience leads to greater earnings
and customer loyalty


Cloud-based personalization with Ivee

To create remarkable end-to-end passenger experiences, Ivee's personalization software can be delivered to vehicles and mobile phones.
Ivee's Cloud Platform combines millions of proprietary data points + dozens of marketplace integrations with the trip details provided by mobility operators.
—
Turn time on the go into experiences
—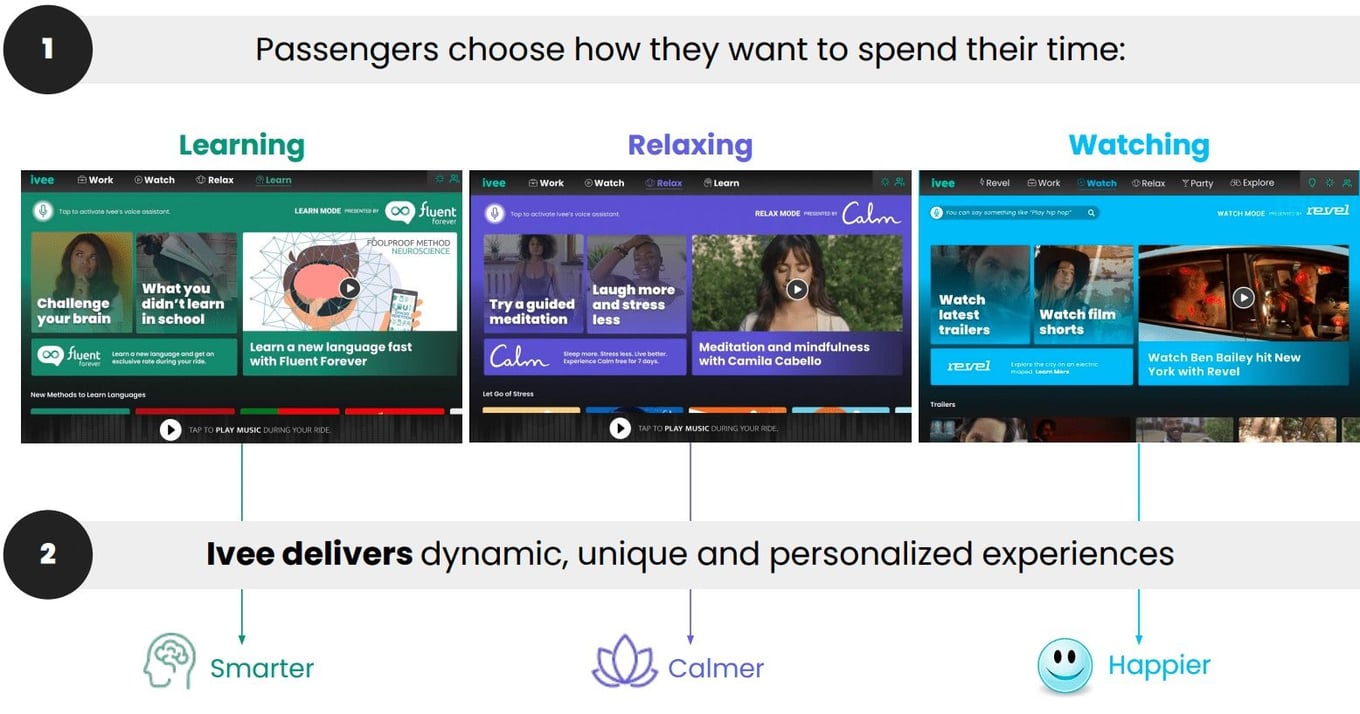 Connected cars with Ivee Inside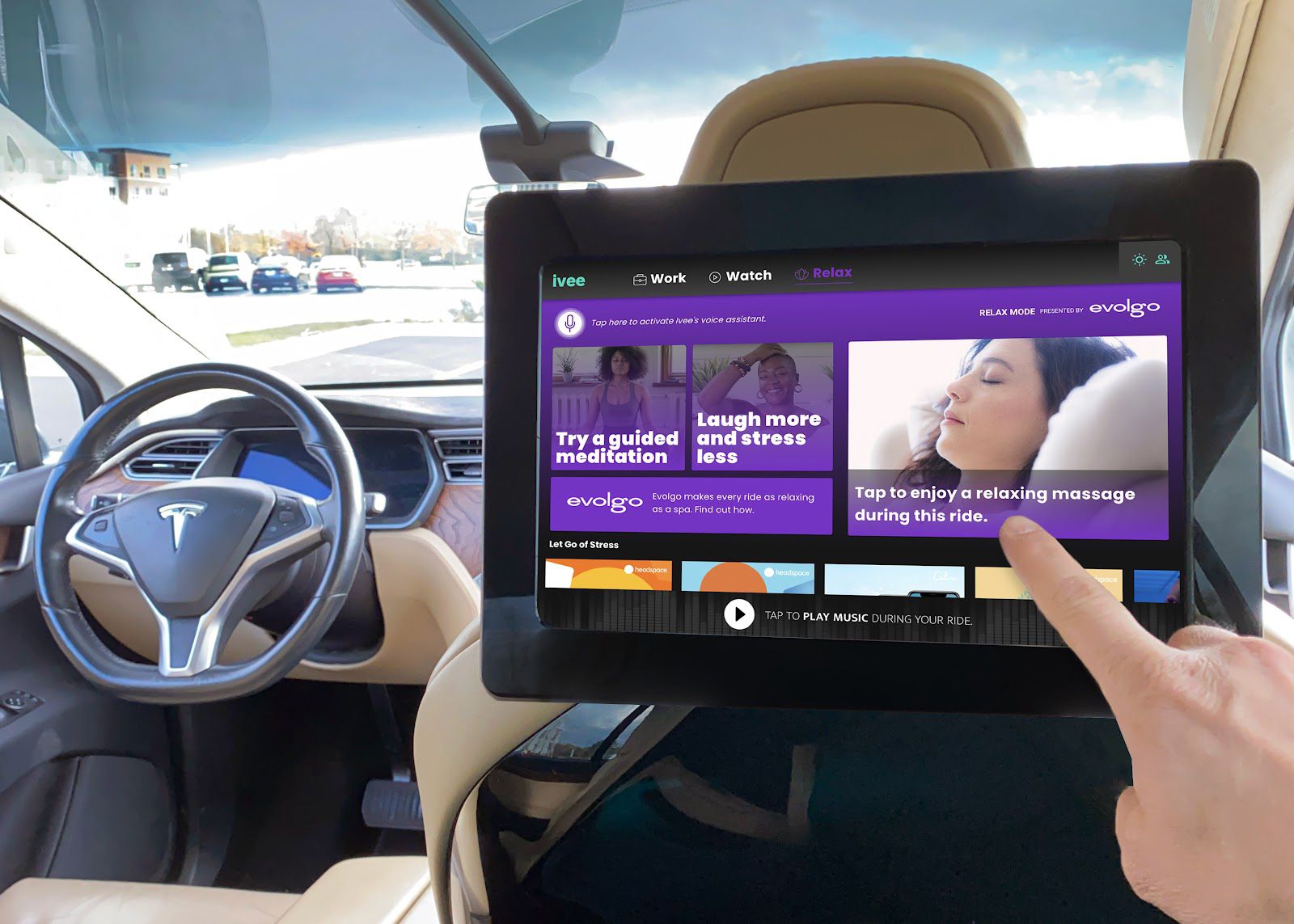 Mobility as a Service & self-driving vehicles will massively increase the time people spend as passengers.
Ivee's software turns vehicles into 3rd spaces that are as relaxing as a spa, as productive as an office, and as entertaining as a theater.
With Ivee, users' apps, content, & preferences follow them across vehicles and create whole new use cases for the car and Mobility as a Service.
---
My phone + Ivee Inside = Better Ride
---
Personalized


Immersive
Big-screen HD media
Surround sound


Contextualized
Apps & content by use case
Recommended pick-up, offers, etc
---
How it works
---
Mobility operators integrated with Ivee can offer a personalized ride experience to their passengers.
Validation
Recognized for Innovation

—
Proven in Market
Passengers & Drivers Love Ivee Inside

—
Ready to Scale

Passengers are ready for Ivee
—
3rd party surveys from Methodify and Feedback Loop show:
35% would pay more per ride for Ivee Inside
60% would switch ride-hail operators for Ivee Inside
71% would pay $5/month+ for Ivee Inside
—
A better User Experience (UX) is more lucrative
Better User Experience ⇒ Greater Earnings + Loyalty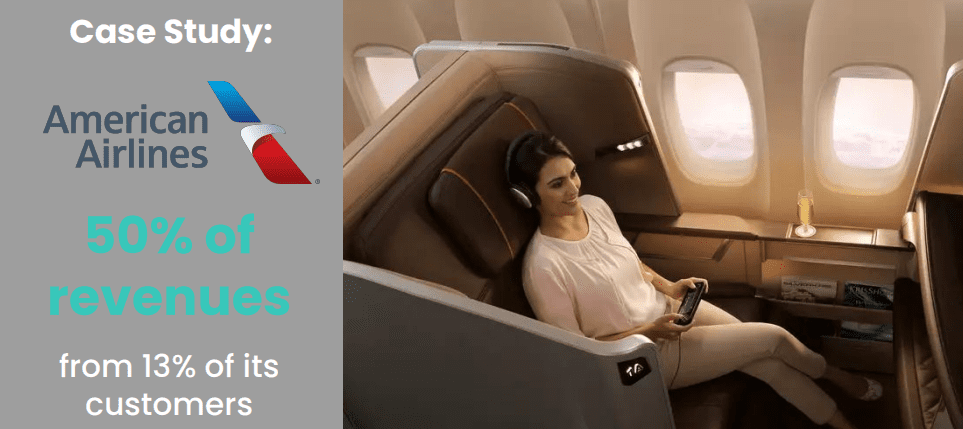 Launched first mobility operator
Key Details:
Integrated with Evolgo's subsidiary Opoli
Launched in Teslas in Los Angeles on Jan. 19th, 2022
Expanding to 100s of vehicles in 2022
Trip details sent to Ivee Cloud


—
Access to 50M passengers/ year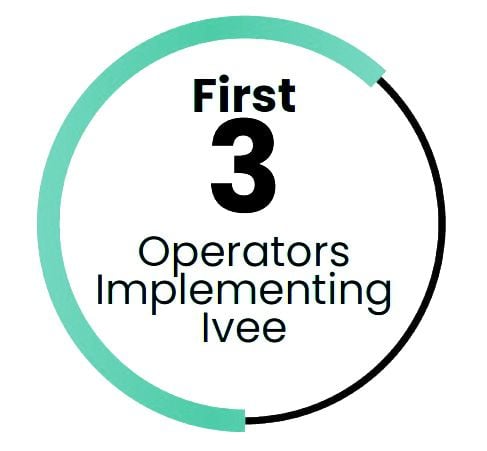 National US operator
Global luxury operator
LA-based operator
Total vehicles = 20K+
Time = money
Ivee's Better UX software can be monetized in 3 ways:
—
Mobility operators generate earnings
& loyalty with no risk
—

—
First product ⇒ Big & profitable business
—
Massive first market

The time spent in transit alone is a massive market. McKinsey and Intel value this at $25B and $200B respectively.
By delivering world-class software and remarkable passenger-centric experiences, Ivee will prosper in this hyper-growth market.
Ivee solved
what others haven't
—

Just the beginning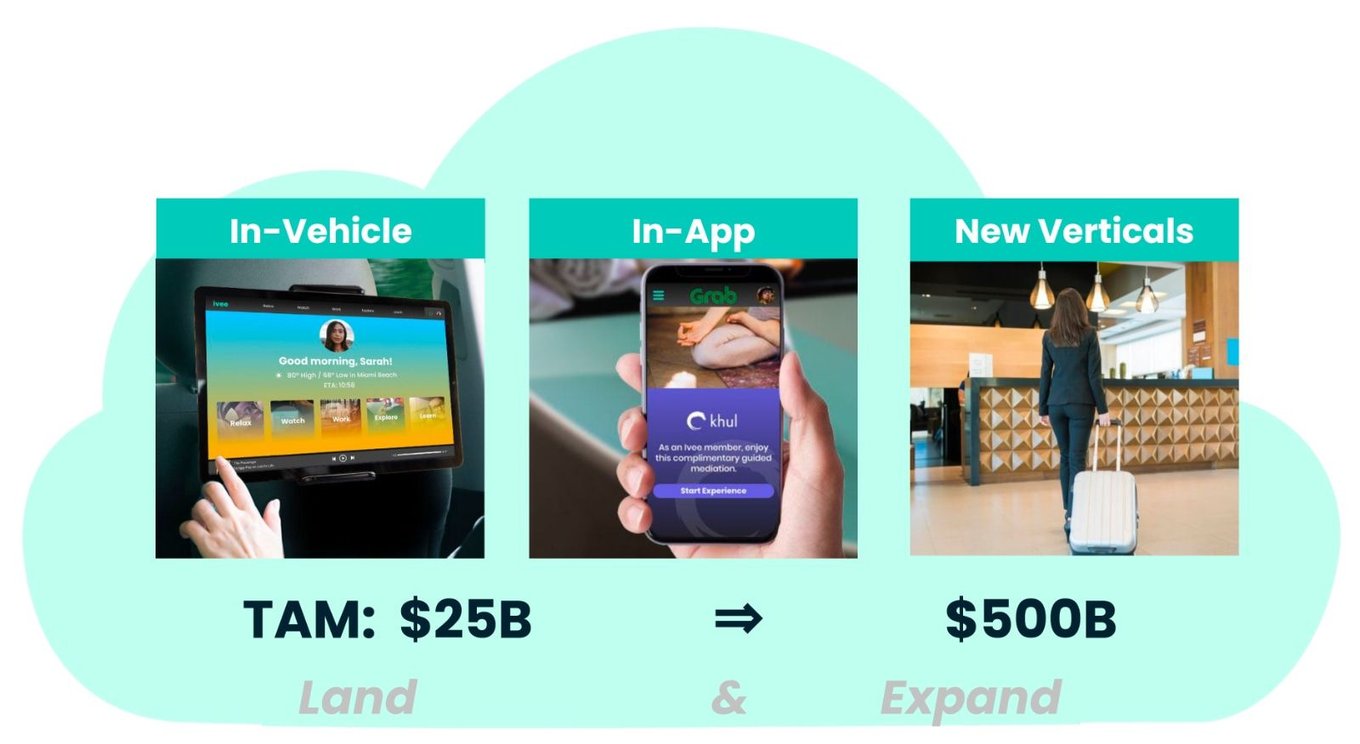 Ivee's software is designed to span across different form factors and into new verticals in the passenger economy.
Ivee's proprietary data, high passenger engagement, and distribution partnerships create a great fly-wheel effect for continued growth.
---
Use of funds
---
Ivee will increase our reach, invest deeper into our software, and expand monetization. Key milestones include:
3 integrations with ride-hail operators
3M rides per year
ARR of $5M+
$2.3M raised in
pre-seed stage
—

Alex Giannikoulis | Founder and CEO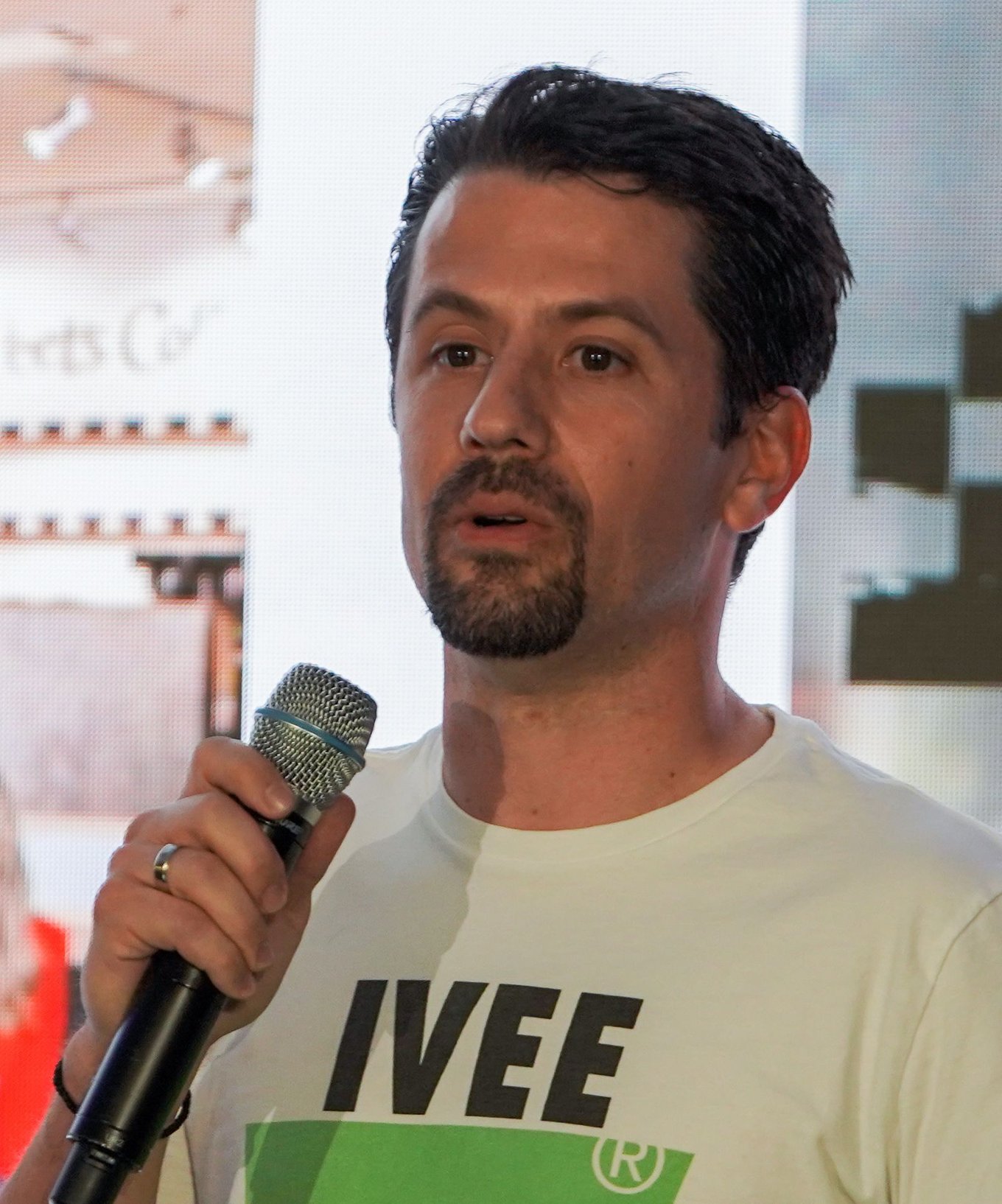 15-years of experience with sales, marketing sales & BD at early-stage start-ups
3-years as a venture capitalist with placements in Snap, Lyft, Zum, JioBit
Serial entrepreneur with 3 exits