Huge opportunity to be the financial control centre for Africa's 50 million retailers.

Our bank provides a one stop centre for retailers to sell and transact both online and offline.
We serve as a credit provider for both merchants and their consumers.
Consumers can utilise our Buy Now Pay Later solution while merchants can access working capital solutions.
Access to credit is the biggest challenge faced by Africa's 50million SMEs in their day to day business operations.
Only 5% of Africans have access to credit cards or any form of credit
We are a bank that allows merchants to sell online and offline from one platform and utilise transaction data to access credit.
Lipa Later started by connecting merchants and consumers through a consumer led BNPL platform. We have utilized our retail and credit expertise to expand our offering and graduate into a merchant bank.
We are a profitable business with 558% growth YOY.
Listed by Financial Times as one of the fastest growing companies in Africa in 2023
350,000+ Customers and 30k merchants
Exclusive partnership with Mastercard for POS financing in East Africa.
Operational in four markets; Kenya, Uganda, Rwanda and Nigeria.
Acquired East Africa's leading e-commerce platform, Sky.Garden
$4 CAC and $ 300 LTV
65% of customers are acquired at zero cost
We have built a world class merchant portfolio with brands such as Walmart and Carrefour.
$20M Facilities originated across different online and offline merchants.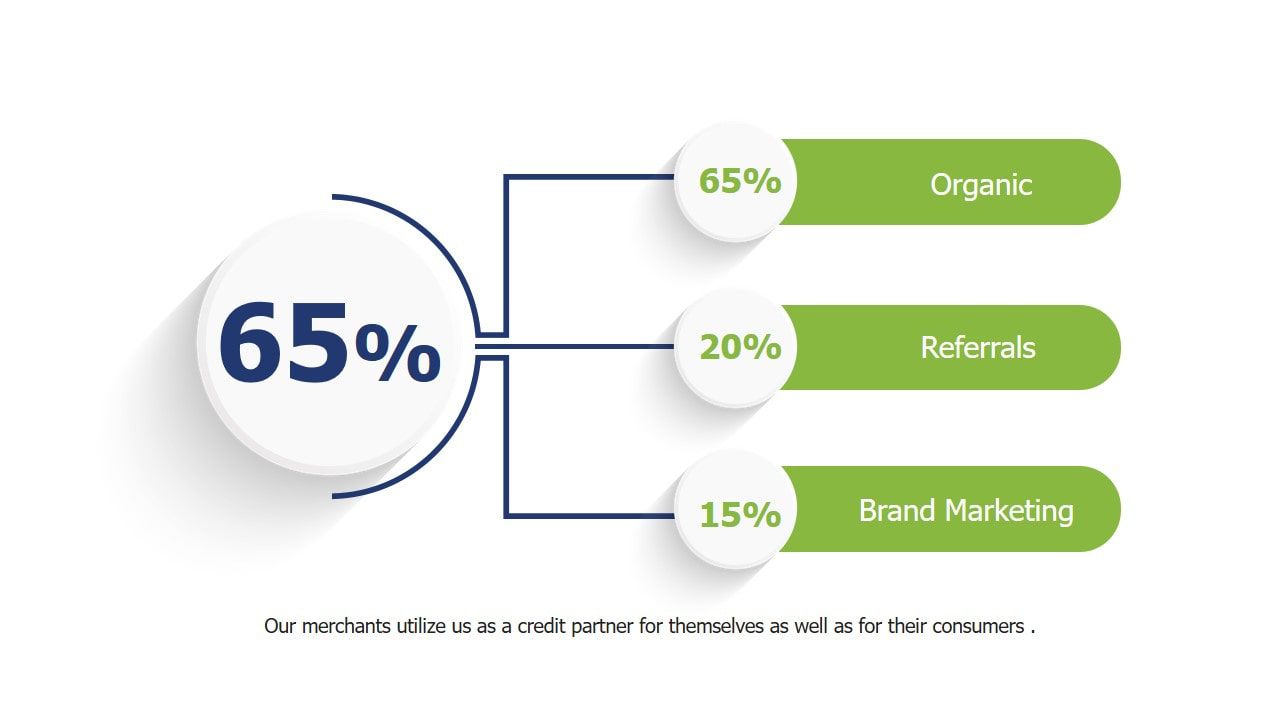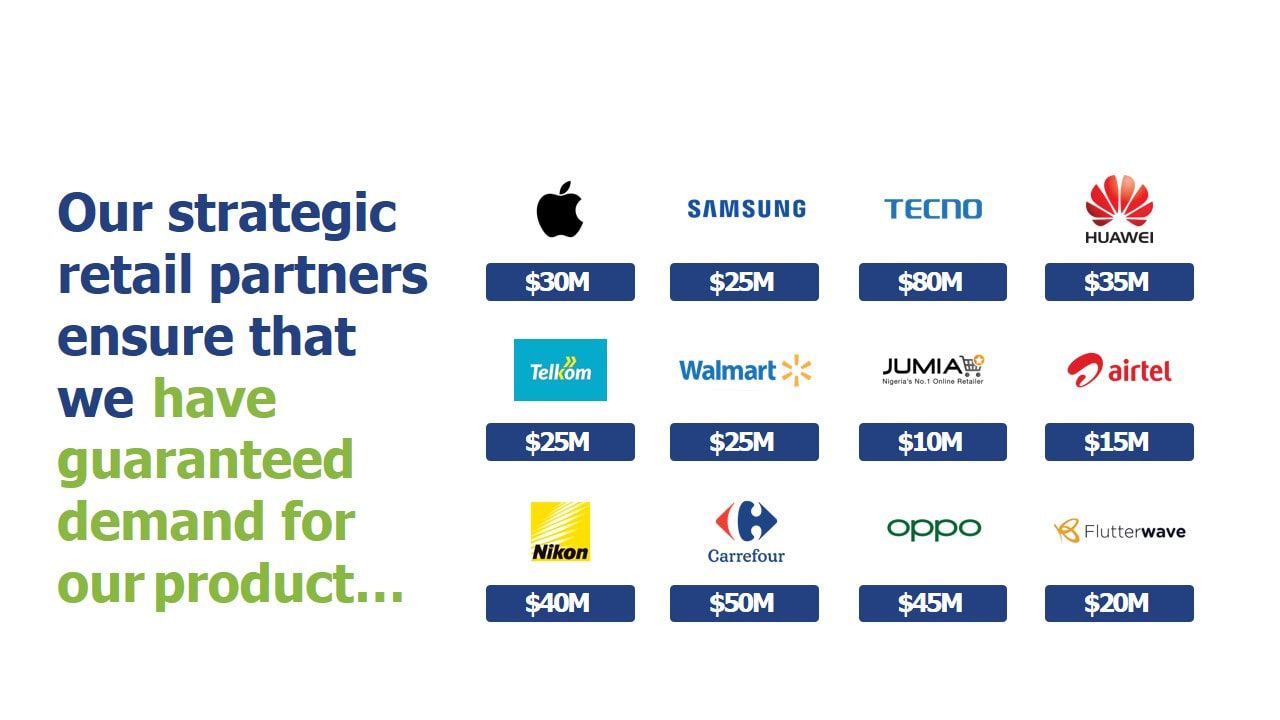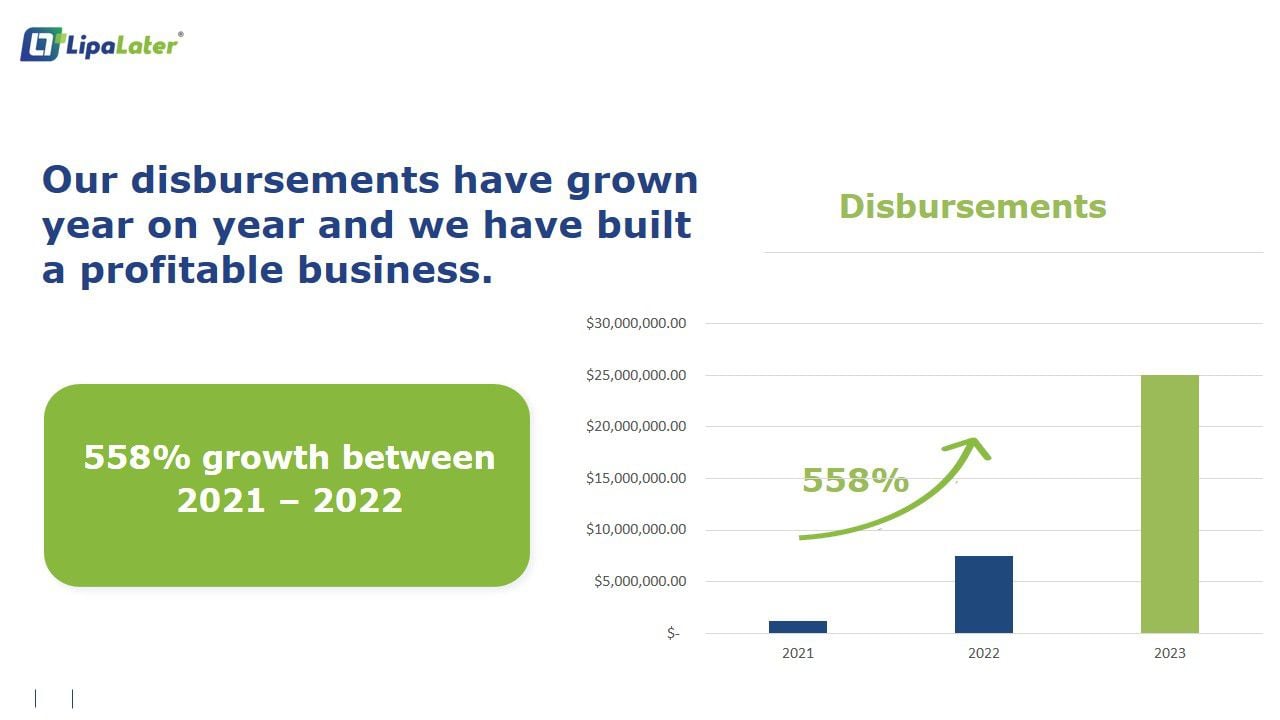 Our goal is to bank 100,000 SMEs in Africa and earn $20M in revenue by end of 2024...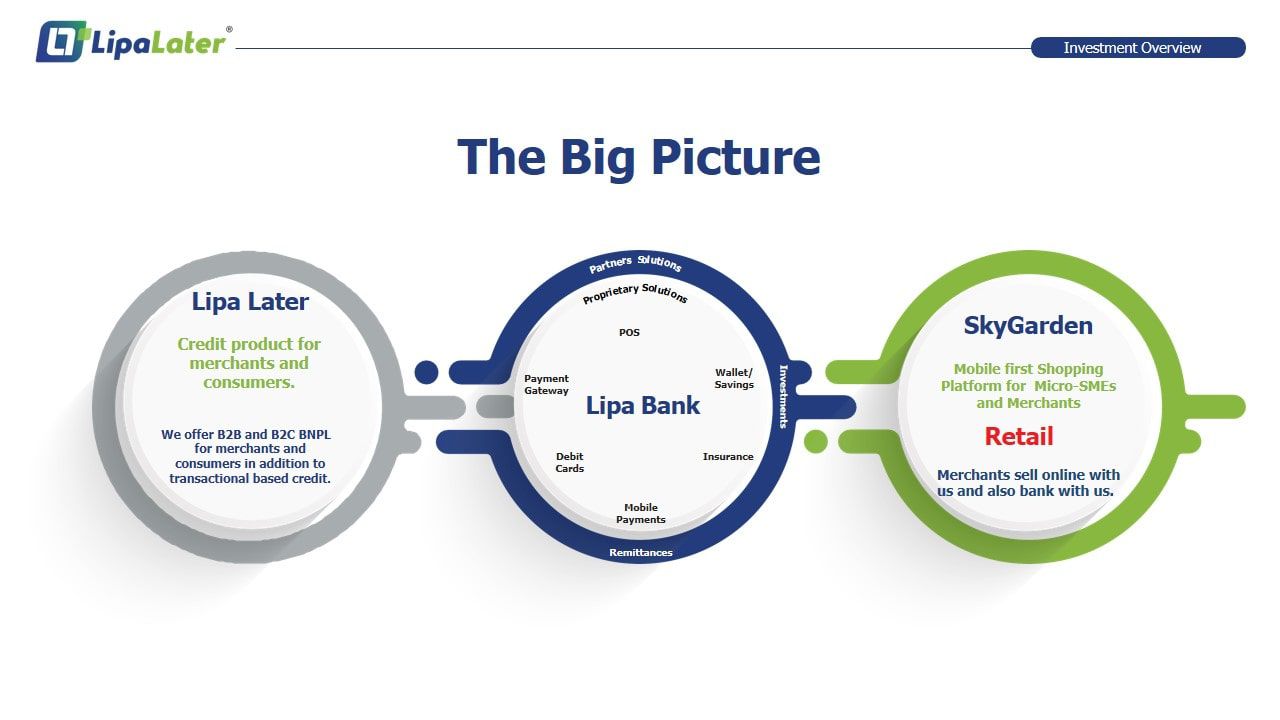 Lipa Later generates revenue through four different revenue touchpoints that allow us to generate approximately 50% margin on a unit cost basis
Commissions and Fees - Lipa Later enables merchants to sell online (through our leading e-commerce platform Sky.Garden) and offline through our robust and state of the art Point of Sales system. Our fees generated for this range between 5% - 15% per transaction carried out on these platforms.
Interest - We are a credit partner to our merchants and consumers; our merchants and consumers access credit through Lipa Later (based on existing transactional data). Our customers pay in the range of 4%-10% based on their respective risk profiles.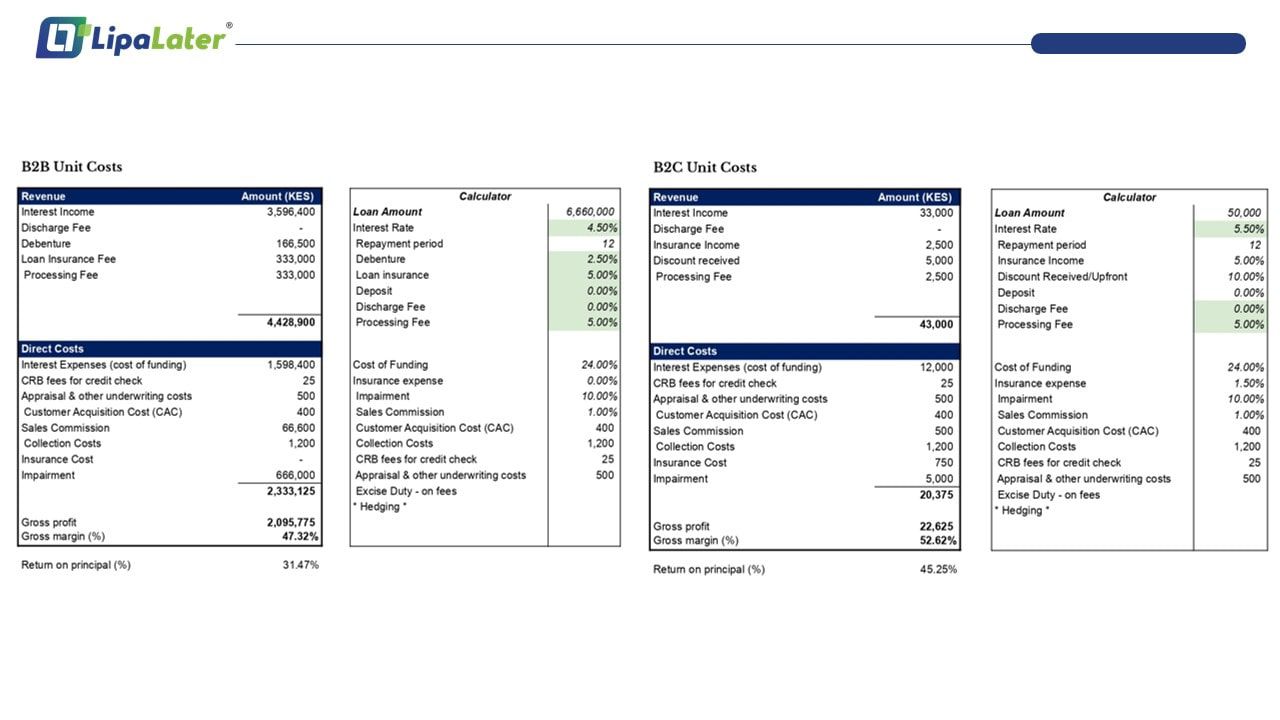 Lipa Later wants to be the financial control centre for Africa's 50 million SMEs.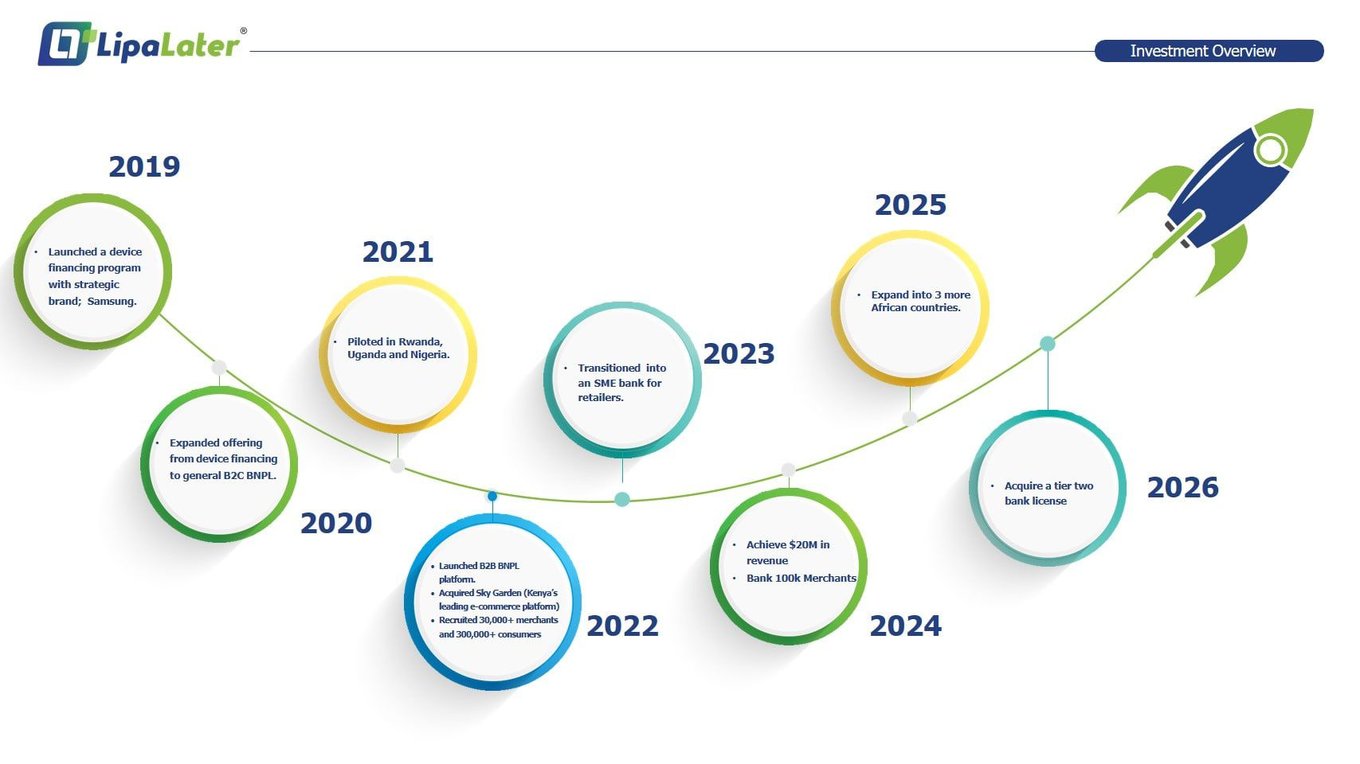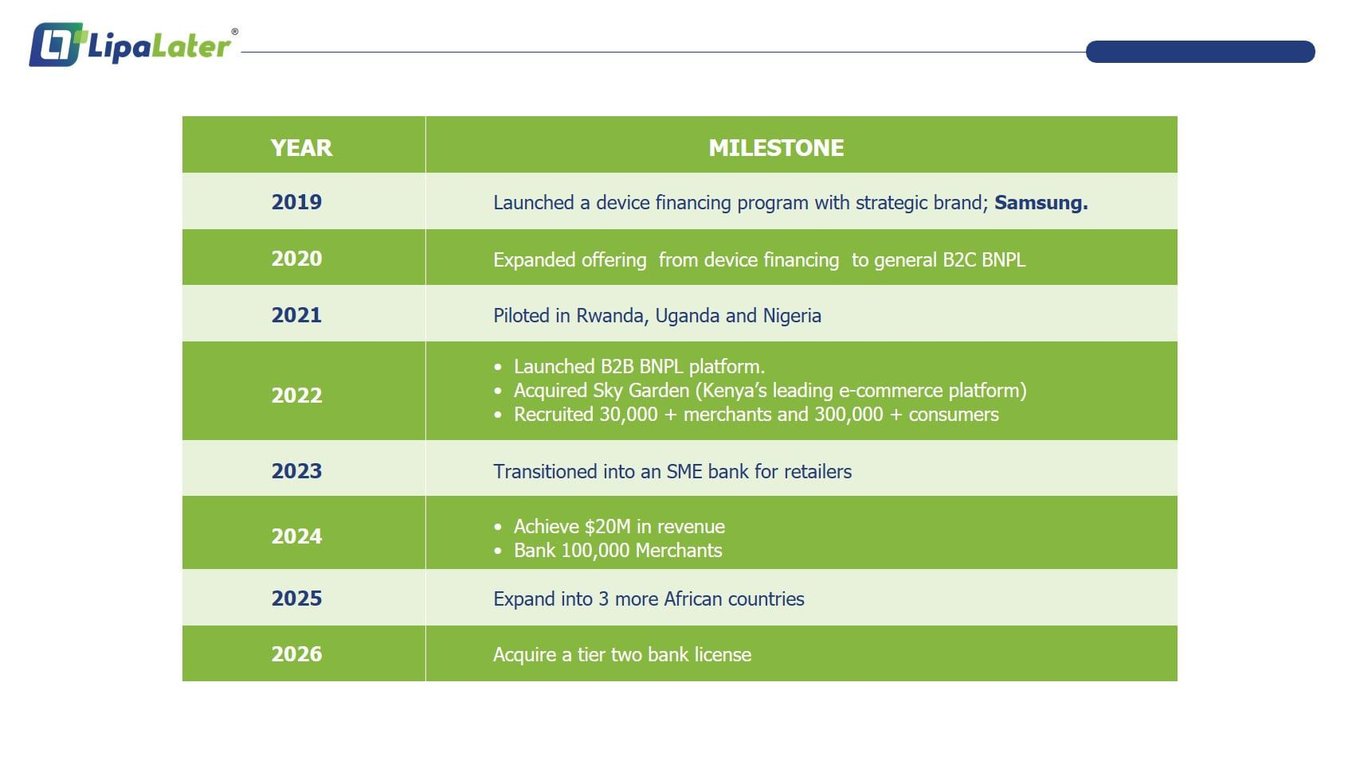 We have built a diverse team of venture builders who have built across the world.
Team