Planning the perfect trip,
filled with authentic experiences just right for you,
is hard to do.
The average person spends 53 days visiting at least 28 different websites in order to plan a trip.
75% of travelers reported feeling "information overload" leading to an inability to filter the noise.
---
After conducting dozens of customer interviews we discovered that most people first try to find someone they know in the place they are planning to visit. They are looking for someone they can trust.
80% of travelers look for a personal connection to the place they want to go... but most people don't find that friend-of-a-friend to give them advice.

—
Purpose-built podcasts and an on demand concierge service all in one bespoke app.
We're giving you a friend, everywhere you want to go.
—


One Subscription Unlocks the World
What's inside Cerca?
---
CERCA Podcast Guides
Cerca podcasts are available wherever you get podcasts. The Cerca App is available to download in the App Store, where you can get maps, notes, bonus episodes and extra features.
Coming soon: Guides to Barcelona, Hawaii, Iceland, London, Los Angeles, Mexico… Our guides will cover the world.
---
CERCA Concierge
---
A subscription grants access to the Cerca Concierge. Real answers from real locals.
We're giving you a friend to ask, anywhere in the world.
---
How the Cerca Concierge works
Travelers:
Ask all the questions, get advice you can trust, and become the hero of your family vacation.
Experts:
Locals and tourism gig workers. Apply your expertise, earn money, and unlock your inner Travel Guru.
5.5% WoW growth PLUS content IP deals with top studios
Our podcasts feature top talent...
And premier partners...
We've produced critically acclaimed Travel shows...
—
Travel Pilot Podcast
A premium narrative travel series
—
Hit #1 on the Apple Podcast Places and Travel chart.
Average 5.5% WoW growth.
Passport is a premium, narrative travel series, launched in May, 2020. We discovered that even though no one could travel, people were still eager to explore.
Featured in The Guardian, The Washington Post, Afar, National Geographic, Politico, and more...
How we capture users
Apple Podcasts and Spotify platforms
Cerca podcast guides will be available on the most popular podcast platforms, where there is a void of useful travel podcasts. Meet users where they are and build a relationship. Nothing gains trust faster than premium audio.*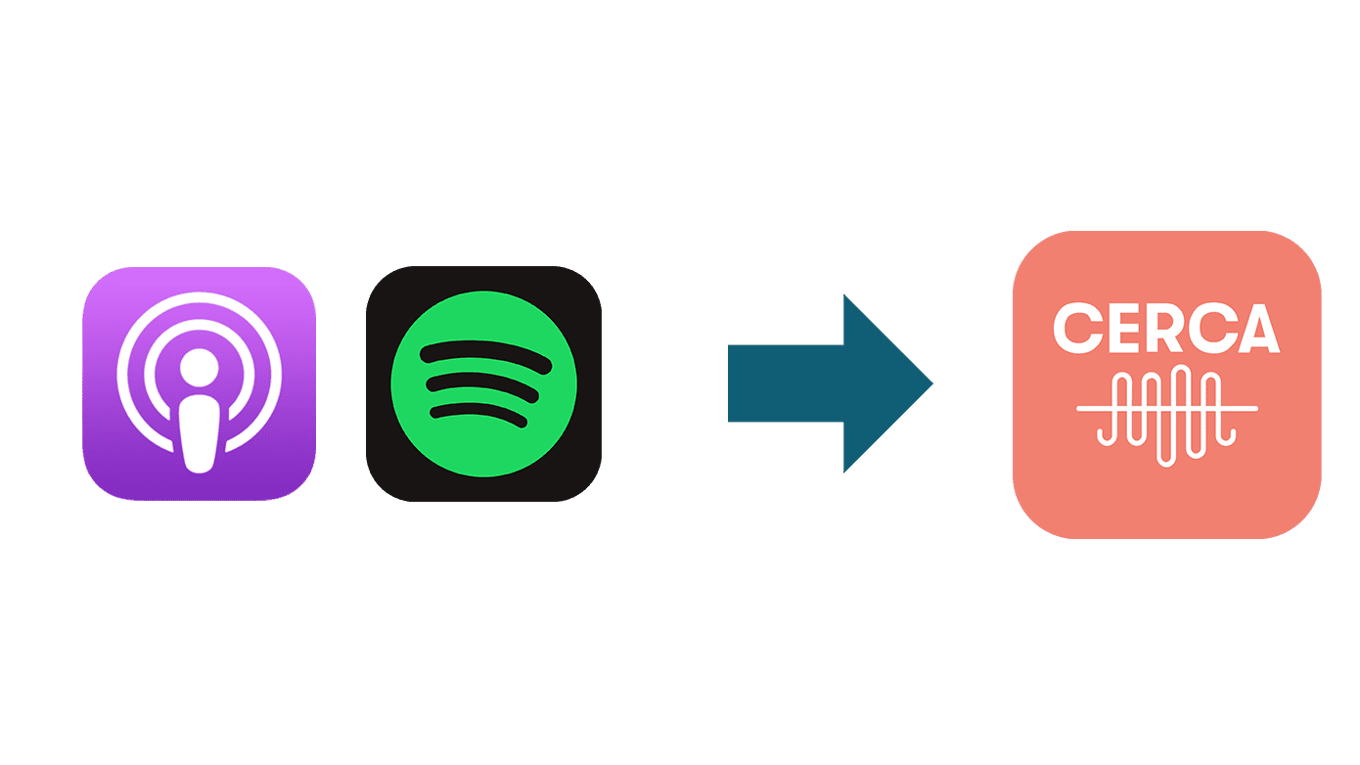 *Intent to purchase is higher among podcast listeners than other advertising formats. ~ Nielsen Digital Media Lab © 2021
Cerca App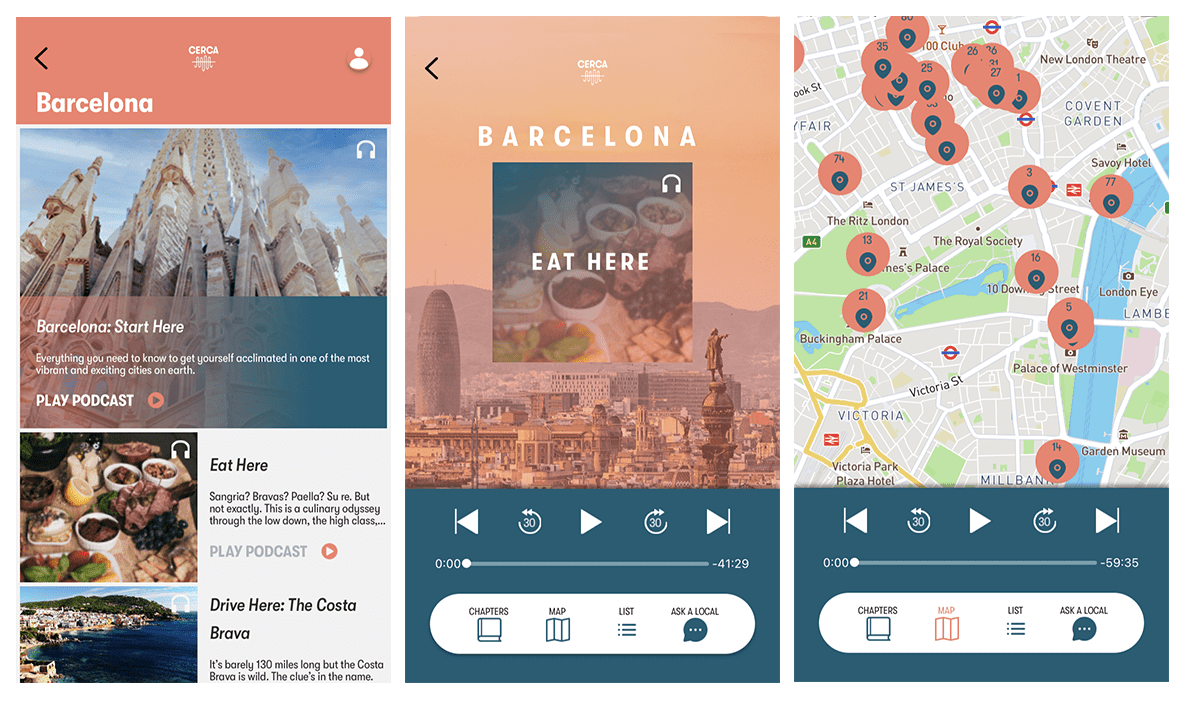 Listeners sold on the widely available podcasts will be easily converted from these platforms with incentives and additional content: maps, instagram integration, extra podcasts and more. PLUS the Cerca Concierge.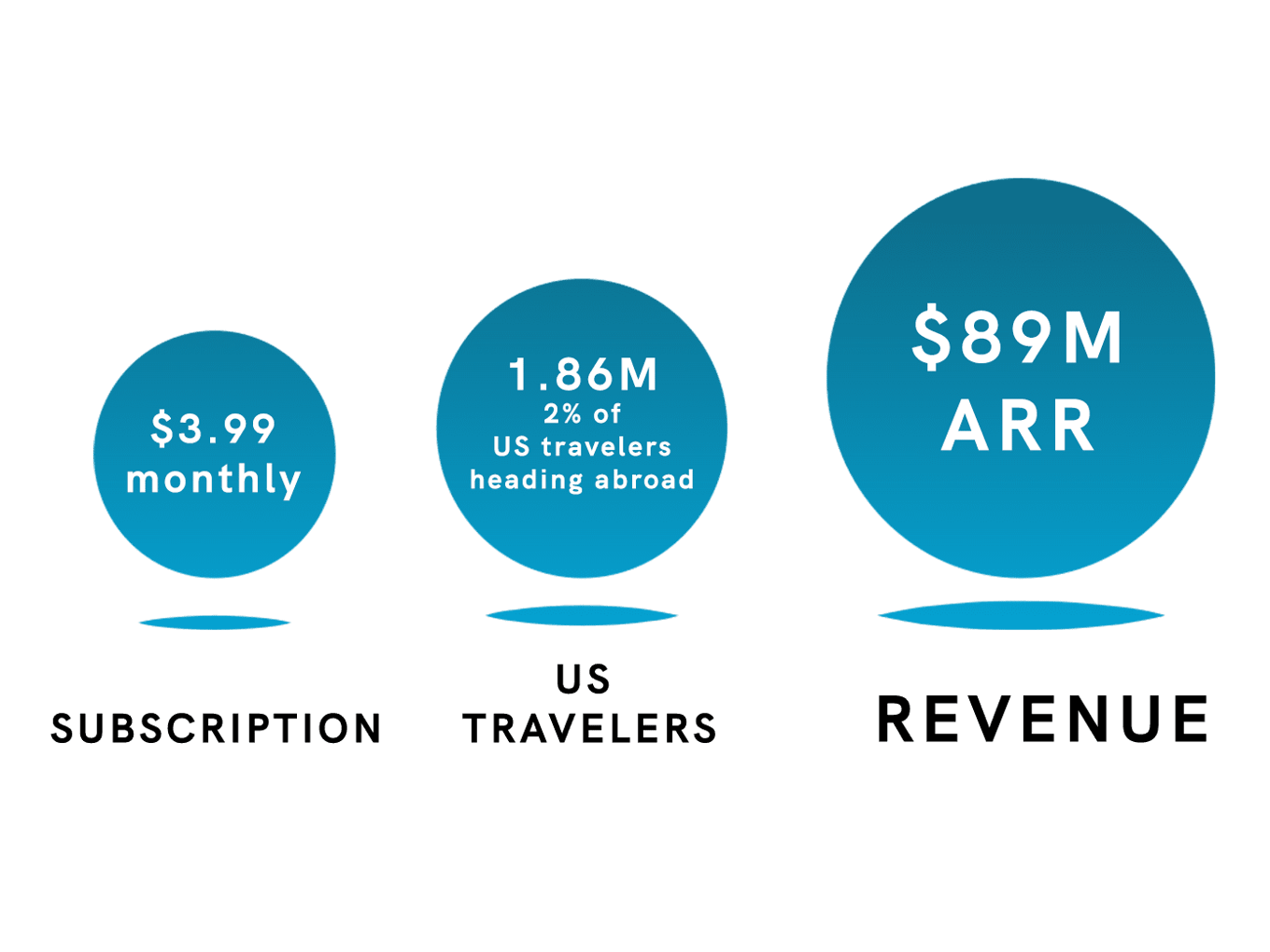 —
Capturing only 2% of American travelers @ 3.99 / month (including churn) = $89M ARR.
—
PODCAST listeners are a massive customer base...
As of 2021: 56% of Americans 12–34 listen to podcasts monthly
Podcast listening has grown 29.5% in 3 years
There are 109 million monthly podcast listeners in America (there are 69 million Netflix subscribers)
Podcast listeners are younger and more affluent than the average American demographic
The global podcast advertising market is projected to grow at a CAGR of 27.5%: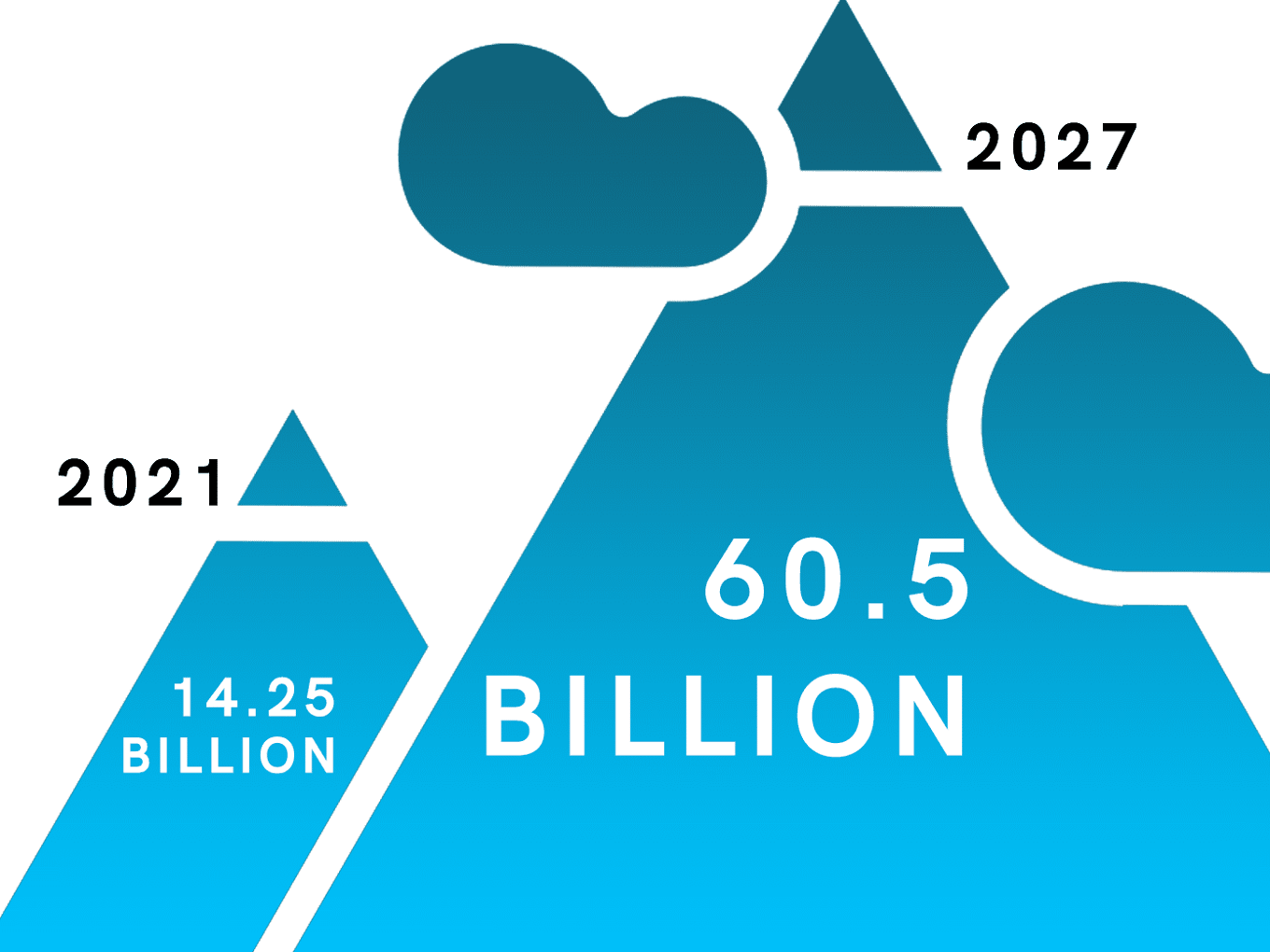 As if that weren't enough...
US Travelers are an even BIGGER market.
Americans took approximately 93 MILLION trips in 2019 (pre-COVID)... those were only the international trips.
And spent $156.3 Billion on travel abroad.
To plan these trips they needed help. For example, in 2019 Trip Advisor alone took in $1.56 Billion in revenue.
Cerca is poised to capitalize on both of these market segments.
Info like Trip Advisor, plus content like Travel and Leisure, plus audio guides like no one else. All in one app.
QUALITY + PERSONAL TOUCH = TRUST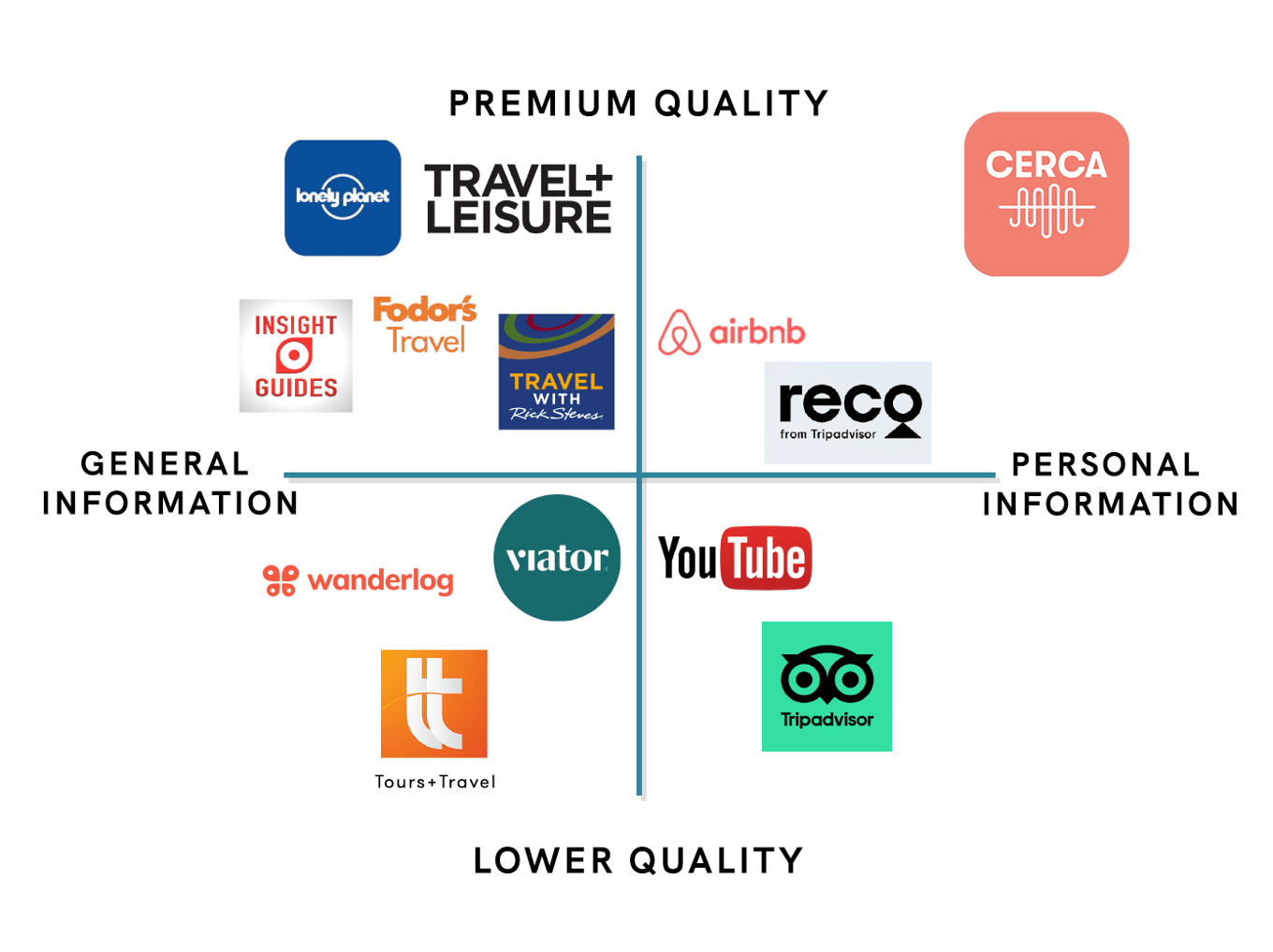 TRUST = $$$
We've conducted dozens of customer interviews about travel planning and the discovery experience around travel.
Here's a breakdown of the Customer Journey:
What happens when you search the internet:
I don't know who has posted this review.
They're not from the place I want to go to.
Should I really use this information to plan my trip?
I don't trust this experience.
vs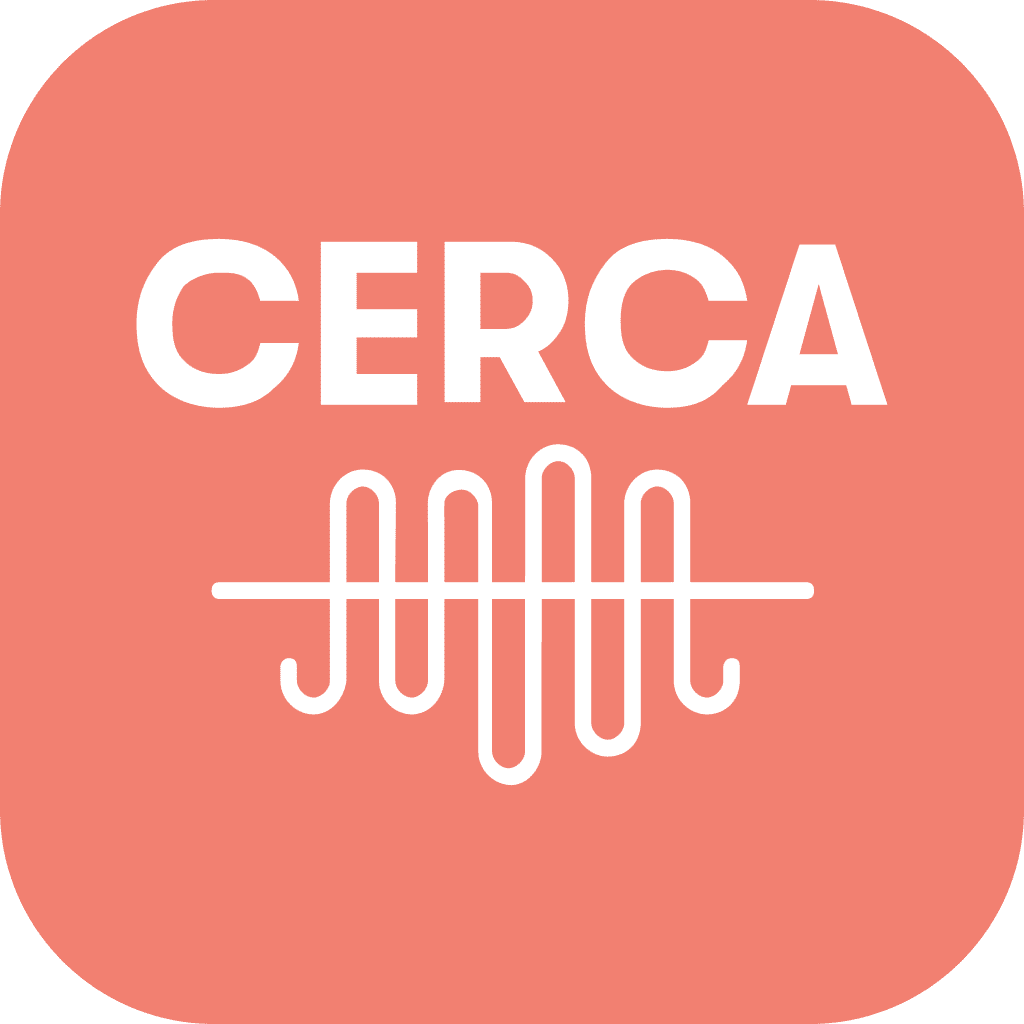 The information in this podcast is delivered by someone cool, who is from the place I want to go.
Now I can ask a guide all the questions I want and get answers from someone who really knows what they're talking about.
We closed our first seed round in 2019, led by Arlan Hamilton and Backstage Capital.
We used that funding to develop a global content infrastructure and content studio based in Barcelona, which gives us access to talent and resources in Europe. We produced our pilot travel podcast PASSPORT, which exceeded expectations for growth and critical acclaim. Plus, we diversified our content production, developing and producing premium podcasts with IP sales to film and television.
We opened our second seed round in 2021, to angel investors with experience in the podcast and travel markets.

Exit Strategy
Our immersive audio, which differentiates Cerca from every other travel platform...
PLUS premium content IP, which we've already proven we can convert...
ADDED to the engaged community we're building around the two-sided Concierge market...
Frequency Machine is the ideal acquisition target for a booking platform that's looking for mobile based content and community. Cerca makes planning and booking an exciting part of travel, rather than a chore you have to do first.
---
Use of funds
---
$750k: Operations and app development
$250k: Podcast production
$460k: Design and ancillary content
---
3 months
Podcast guides launched in 10 places around the world, both in Cerca App and on RSS.
3 new podcast series launched - "Masterclass" for travel
Cerca Concierge MVP in Los Angeles (~300 users)
6 months
Cerca Concierge gate removed in Los Angeles
Concierge launches in Barcelona and London
3 new podcast travel masterclasses
12 months
Cerca Podcast Guides in 10 new places around the world
6 new podcast travel masterclasses
Cerca Concierge available in all cities with Guides
The Frequency Machine Story

We come from a background as TV and film execs and creators, and in audio we've already created several premium podcasts and sold the IP to television, partnering with studios like 20th Century and Warner Brothers. As we look at the potential for our IP we always have an eye on how we can exploit the derivative potential of our content across mediums.
Prior to launching Frequency Machine, we helped build and scale content worldwide for the audio experience travel app, Detour. Detour was an app that provided location-based podcast tours—like Ken Burns walking you across the Brooklyn Bridge, or an Mi5 spy guiding you through Mayfair in London.
We love travel. As content creators we've spent years studying the travel content market and how travelers consume that content. We are also a team with female and queer founders, so we get that not all travel is created equal. With a conscientious approach travel can drive empathy like almost nothing else. Empathy can change the world.
---
Now, we are going to combine our premium podcast capability, our tech background, and our deep insights into travel. We're going to put the world's best travel guide on your phone.
---

Stacey Book
Stacey was a television executive with Ryan Seacrest, a showrunner, and the Head of Content for Detour.


---

Avi Glijansky
Avi is an award-winning Writer, Director, and Producer with 15 years experience telling stories on screens, platforms, and media of all shapes and sizes.
---
Dominique Ferrari
Dominique is a Blacklist screenwriter with 15 years of experience casting the most epic reality competition shows on TV: The Amazing Race and Survivor.