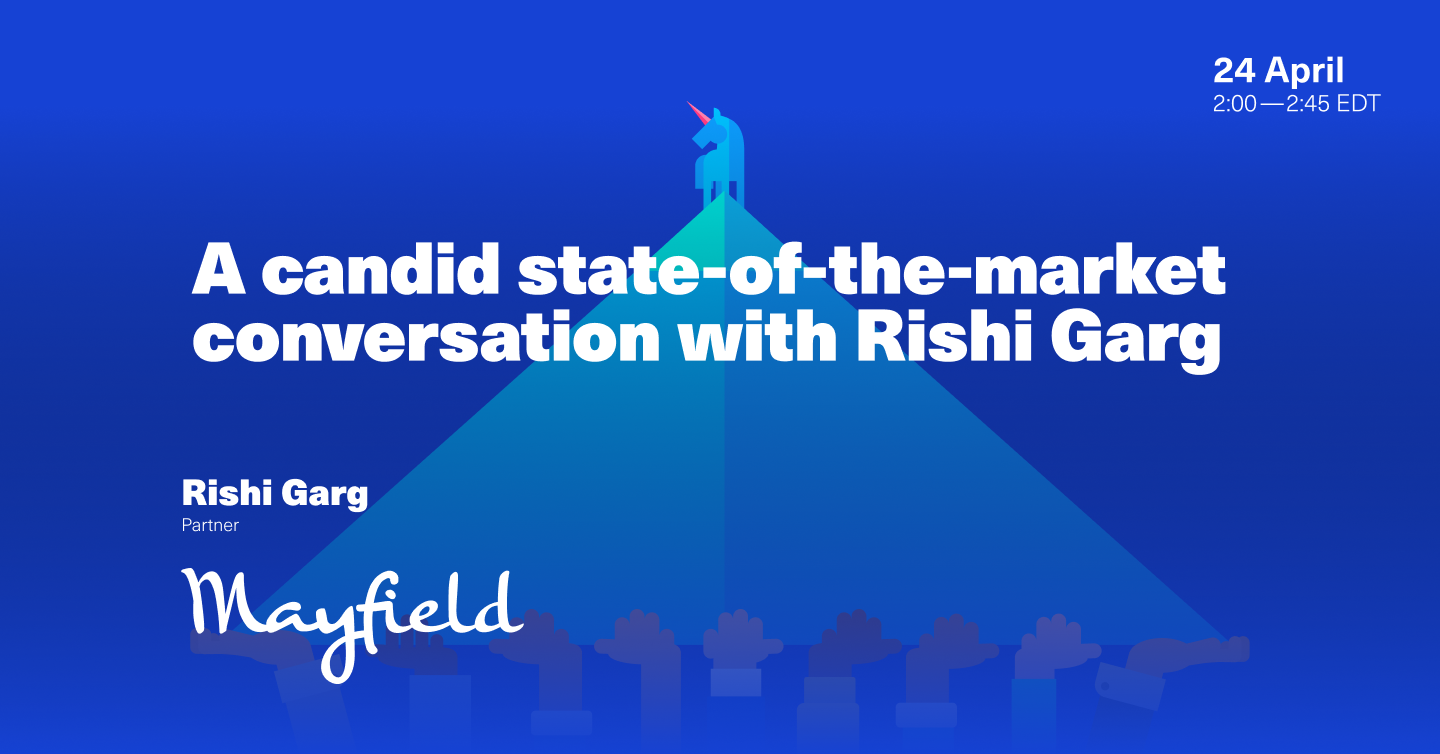 A candid state-of-the-market conversation with Rishi Garg @ Mayfield Fund
Join Republic and Rishi Garg, a Partner at the storied venture firm Mayfield Fund, for a candid conversation about everything from the impact of COVID-19 on Series A processes and valuations, to navigating down markets as a founder, to what's interesting right now and potentially around the corner.
Previously, Rishi was VP of Corporate Development and Strategy at Twitter, and an early executive at Square. Earlier, Rishi co-founded FanSnap, a leading venture-backed live event ticket search company acquired by Nextag, Inc.
The discussion is moderated by Sundeep Ahuja, a Partner at Republic. Sundeep is a 3x founder, and investor in mission-driven founders through Duro Ventures & Climate Capital. Sundeep has led investments in 100+ companies spanning climate, education, consumer, healthcare, SaaS, energy, and agriculture.
Participants

Sundeep Ahuja
Partner, Republic