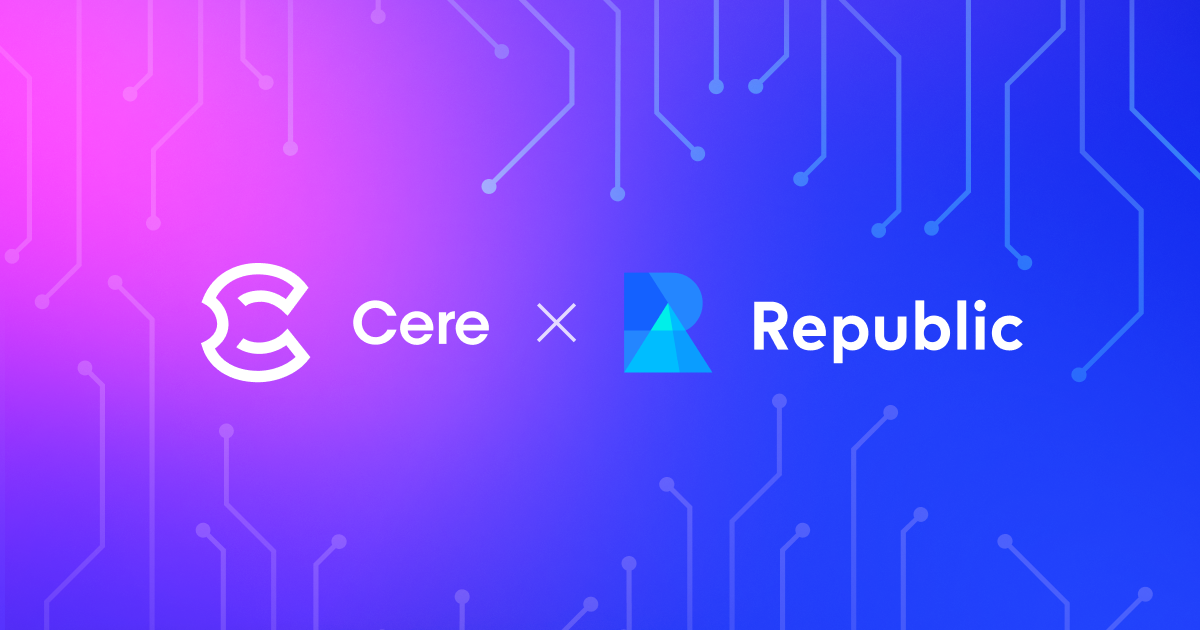 AMA with Cere Network and Republic
Hearing a lot of chatter about Cere Network, the next public token sale to be offered by Republic?

Join us next Friday for a special Ask Me Anything (AMA) session with the team behind the Cere project.

Moderated by Graham Friedman (Partner, Republic Advisory Services), the conversation will address Cere's core technology, their vision for a Decentralized Data Cloud, the upcoming public token sale on Republic, and anything else that the community wants to know!

Don't miss this opportunity to speak directly with the team behind one of the most anticipated projects of the year.
Participants:
Fred Jin – CEO & Co-founder, Cere
Martijn Broersma – CMO, Cere
Graham Friedman – Partner, Republic Advisory Services
Participants
Graham Friedman
Partner, Republic Advisory Services

Shrina Kurani
Vice President, Business at Republic