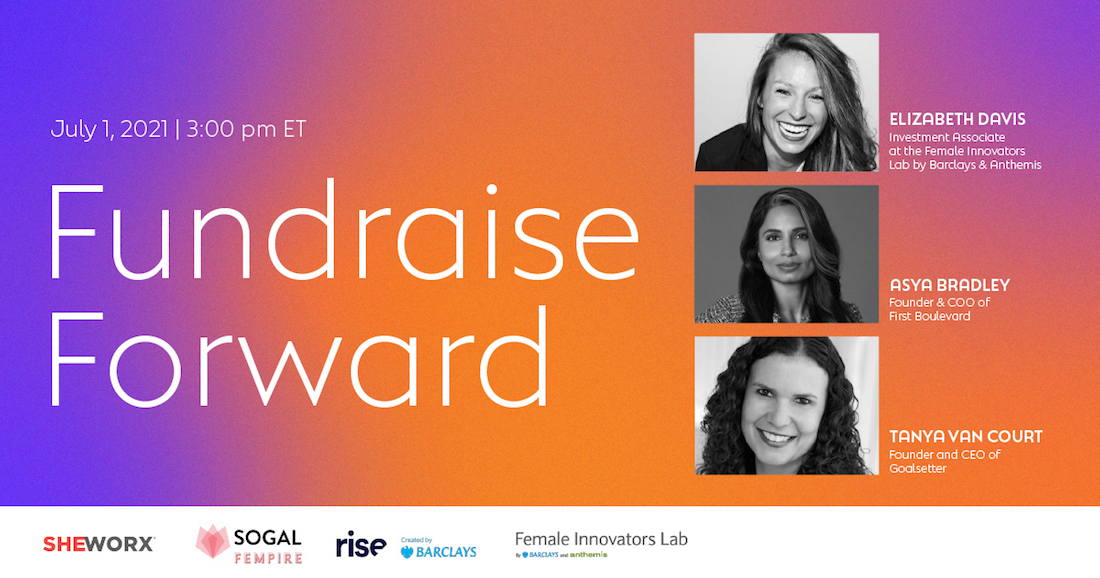 Fundraise Forward with Barclays
When you invest in women, you invest in the world.
With control over 70 percent of household finances across the globe, women are the architects of consumer financial behavior. Despite this, women-founded Fintech companies receive only 0.9 percent of venture funding in the space, according to Bloomberg.
Join us on Thursday, July 1st at 3PM ET for a conversation powered by Rise, created by Barclays, during which we will hear the perspectives of two powerhouse female founders and an investor in the fintech space. We'll explore the unique dynamic between founders and funders and discuss tactical tips for fundraising.
During this discussion, moderator Calanthia Mei (Head of Partnerships at Fast) will be joined by Elizabeth Davis (Investment Associate at the Female Innovators Lab by Barclays and Anthemis), Asya Bradley (Founder & COO of First Boulevard - a digitally native neobank building generational wealth for Black America), and Tanya Van Court (Founder and CEO of Goalsetter - a financial literacy and smart spending app for the family).
They'll give the inside scoop on the world of FinTech, the complexity of relationships in the founder and funder ecosystem, and stories about inspiration and resilience in the build process. You'll learn best practices, real strategies, and relatable stories to help make your pitch the best it's ever been -- Did someone say $$$?!