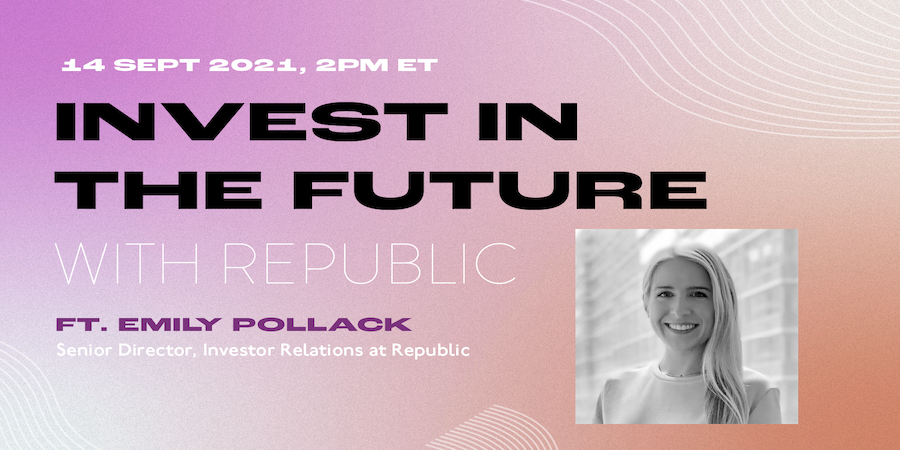 Invest in the Future with Republic
Republic envisions a world where everyone has access and the power to invest in what they believe in. Through our platform, we provide an opportunity for people to participate in the creation of the future, help make it happen and then benefit from its success. In particular, to also create the opportunity for women to develop wealth-building mechanisms and bridge the gender gap.

Want to learn more? Join Emily Pollack, Senior Director of Investor Relations at Republic to learn more about investing in women that are building the future, how you can participate in wealth-building and change the world with your dollar!