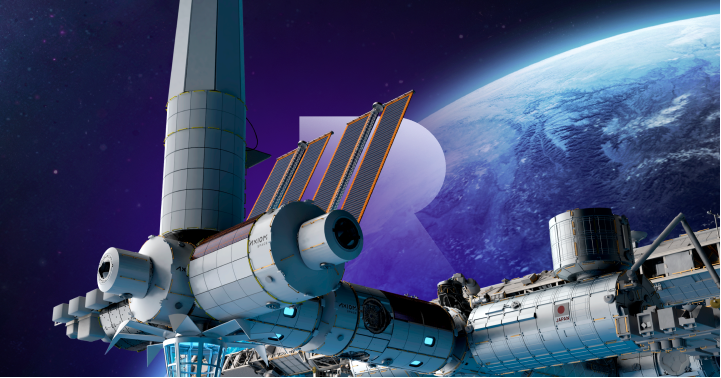 Investing in Space Webinar
Investment into space companies set a record in 2022, according to a recent report by Space Capital. As this sector heats up, Republic is bringing in two of its own experts to talk about investing in space.

Mo Islam is the co-founder of Payload, a media firm covering the business and policy of the space industry. Payload is read by some of the world's leading new space companies, investors, and policymakers. Mo is also at Republic Capital as Head of Research.

Boris Revsin is a Director of the Board of Tailwind Two (TWNT). Boris is also the Managing Director and Head of Private Capital at Republic Capital, a registered investment adviser.
---
Form CRS: Client Relationship Summary.
—
This brief should not be construed as investment advice. Always consult with trusted professional advisors before making investments. Private investments are inherently illiquid and may result in total loss. Not FDIC or SIPC insured.
Investors should verify any issuer information they consider important before making an investment. Investments in private companies are particularly risky and may result in total loss of invested capital. Past performance of a security or a company does not guarantee future results or returns. Only investors who understand the risks of early-stage investment and who meet the Republic's investment criteria may invest.
Not Legal Advice: The content of this email is for informational purposes only and not for the purpose of providing legal advice. OpenDeal Broker LLC does not provide legal advice. You should contact your attorney to obtain advice with respect to any particular issue or problem. Use of and access to this email does not create an attorney-client relationship between OpenDeal Broker LLC and anyone. The opinions expressed at or through this email are the opinions of the individual author and may not reflect the opinions of OpenDeal Broker LLC.
Disclaimer: OpenDeal Broker LLC is a registered broker-dealer and member of FINRA and SiPC (BrokerCheck website). Investment opportunities are not issued or guaranteed by OpenDeal Broker LLC. Neither the Securities and Exchange Commission nor any federal or state securities regulator has recommended or approved any investment opportunity or the accuracy or completeness of any information or materials provided herein. OpenDeal Broker LLC makes no representations or warranties as to the accuracy of the information herein, and we accept no liability for the same. Offers to sell securities can only be made through official offering documents that contain important information about the investment and the issuers, including risks. Investors should carefully read the offering documents. Investors should conduct their own due diligence and are encouraged to consult with their tax, legal, and financial advisers. Terms of Use, Privacy Policy, Business Continuity Plan, Additional Risk Disclosures. TERMS OF USE, DISCLAIMERS, DISCLOSURES, POLICIES AND RISK FACTORS OF SECURITIES.