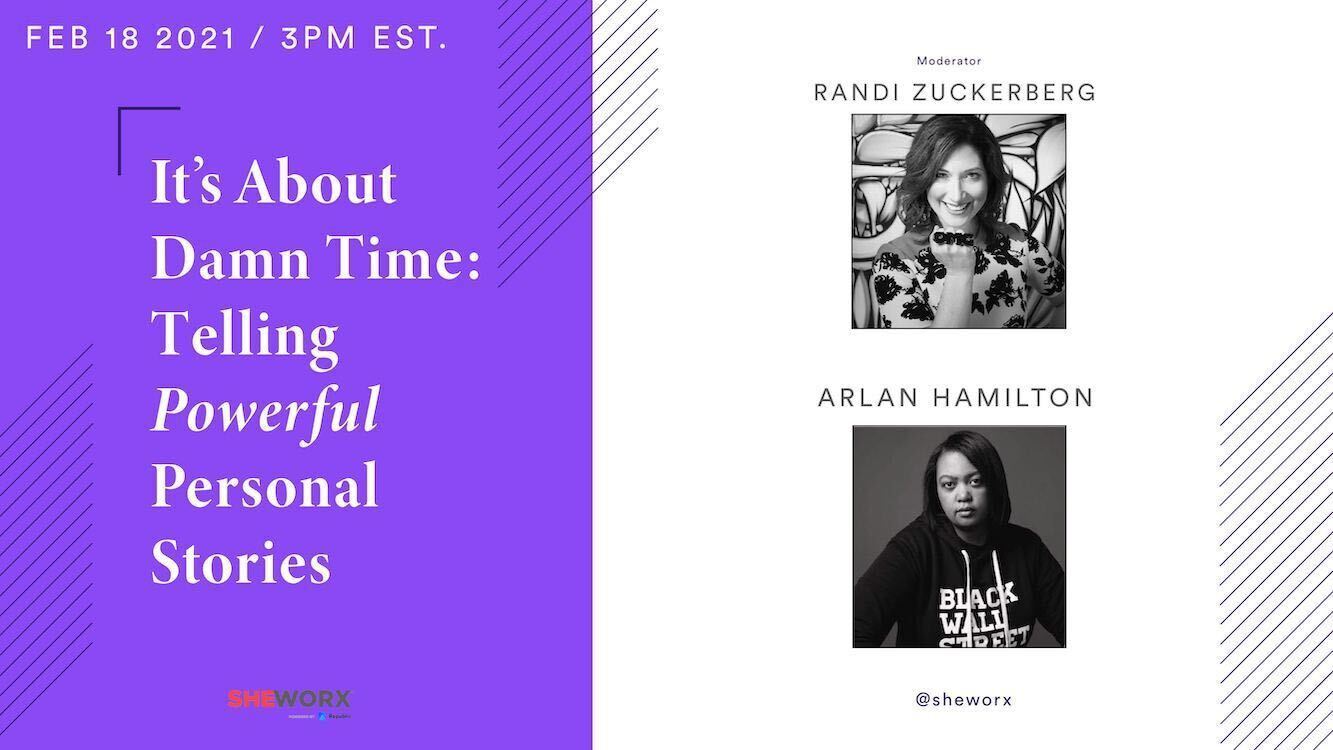 It's About Damn Time: Telling Powerful Personal Stories
In honor of Black History Month, we have invited Arlan Hamilton of Backstage Capital to share her success story in conversation with Randi Zuckerberg, the former director of market development at Facebook and the creator of Facebook Live. She is also the founder of Zuckerberg Media, an organization focused on building a pipeline of promising students, entrepreneurs, and business innovators poised to change the world.
Arlan built a venture capital firm from the ground up, while homeless. So far, Backstage Capital has invested in over 160 companies led by underrepresented founders with co-investors Sequoia Capital, Initialized Capital, Y Combinator, Techstars, and many more. Just this week, Backstage Capital shattered records by raising over $1M on Republic in less than 9 hours for one of its investment management entities. Her story is unconventional, inspiring, and powerful.
During the fireside chat on February 18th at 3 pm ET, Arlan and Randi will discuss the following:
How founders can effectively position their brands in media
Arlan's unique perspective on closing the investment gap for minority founders
And, how to turn being underestimated into an asset!
Participants
Arlan Hamilton

Randi Zuckerberg