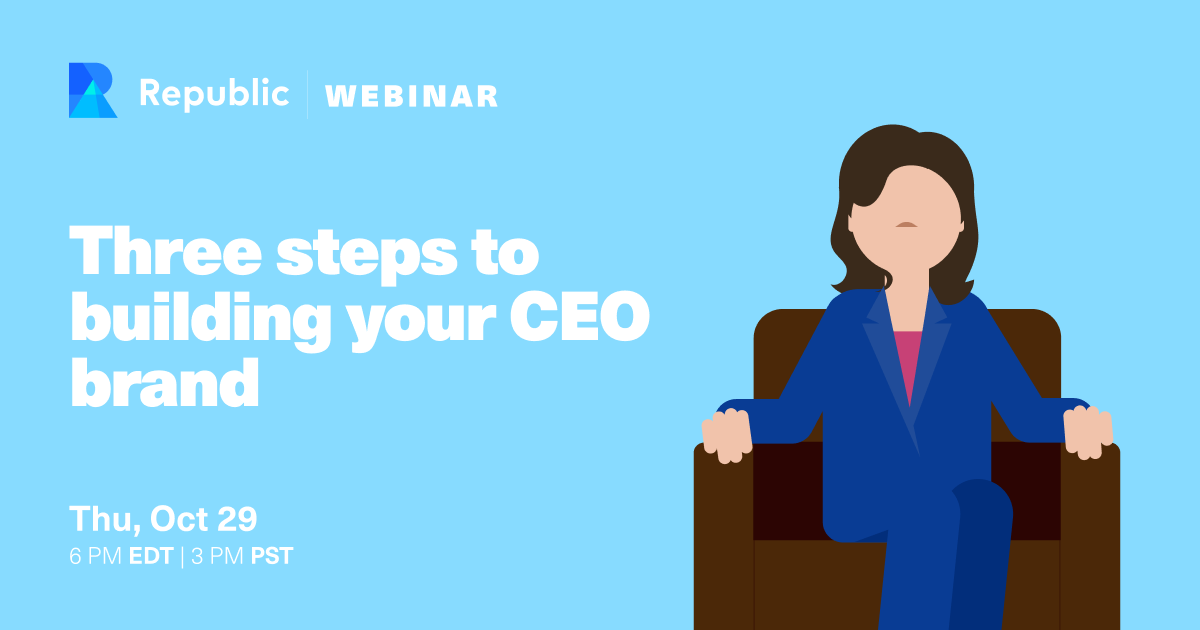 Level-Up Series: Three Steps To Building Your CEO Brand
Are you a CEO or Executive looking to enhance your personal or CEO brand to attract more customers, investors and quality employees? Join our branding and marketing expert Karen Tiber Leland, and Republic to learn proven strategies to build your CEO Brand.
All CEOs have the daily opportunity (and obligation) to build their personal brand in service of their own and their company's reputation. Far from being a luxury or an exercise in ego, building a CEO brand is a requirement in our digital world. Countless studies have proven that the lack of an executive or CEO brand is a costly mistake.
Speaker: Karen Tiber Leland is the founder of Sterling Marketing Group; a branding & marketing firm that works with clients on building stronger personal, team and business brands. Her clients have included Twitter, LinkedIn, Apple, American Express, and Google. She is the best-selling author of nine books. Her latest is The Brand Mapping Strategy: Design, Build and Accelerate Your Brand. She writes regularly for Inc.com, Entreprenuer.com and others. Karen has been interviewed by The Today Show, CNN, Fox News and Oprah. She has spoken for Harvard, Yale, and Tedx among others.
Participants

Szandra Fuzesi Ford
Operating Partner, Republic