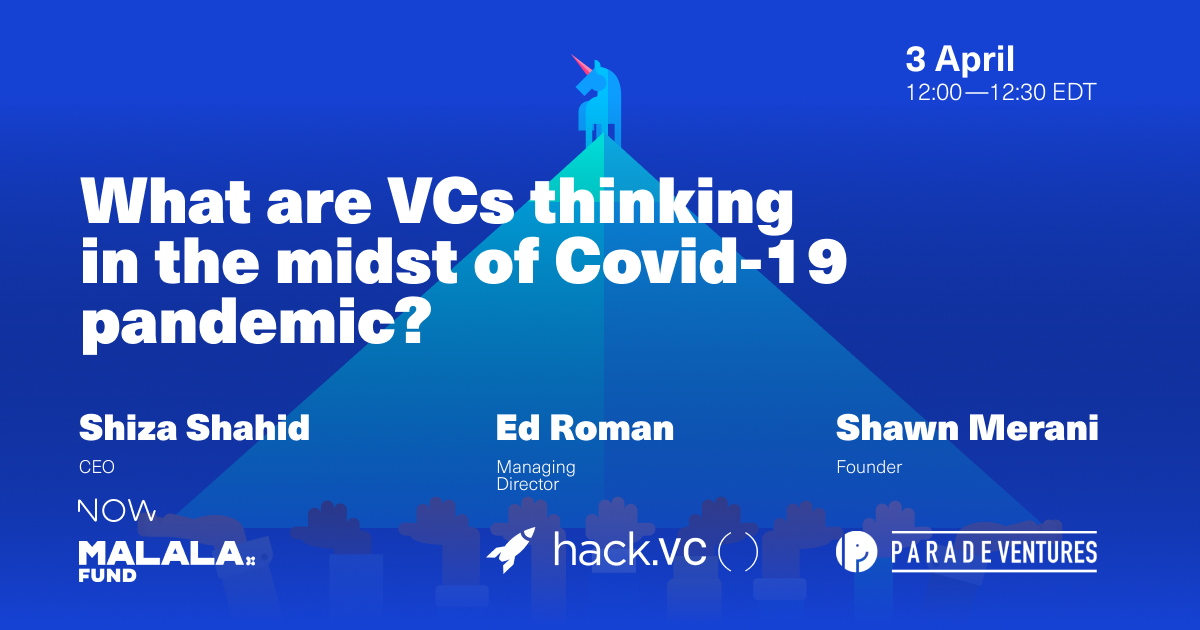 Practical tips from prominent VCs in the midst of COVID-19
Join Republic and 3 prominent VCs for a virtual panel discussing the impact of COVID-19 on early stage investing. The panelists will share their insights into evaluating investment opportunities in the midst of a pandemic and provide practical advice for investors interested in diversifying into venture as an asset class.
Panelists include Shiza Shahid, Cofounder of Our Place and Now Ventures, Ed Roman of Hack VC, and Shawn Merani of Parade Ventures.
The panel will be moderated by Sundeep Ahuja, Partner at Republic, 3x founder, and investor in mission-driven founders through Duro Ventures & Climate Capital. Sundeep has led investments in 100+ companies spanning climate, education, consumer, healthcare, SaaS, energy, and agriculture.
Participants

Sundeep Ahuja
Partner, Republic

Szandra Fuzesi Ford
Operating Partner, Republic