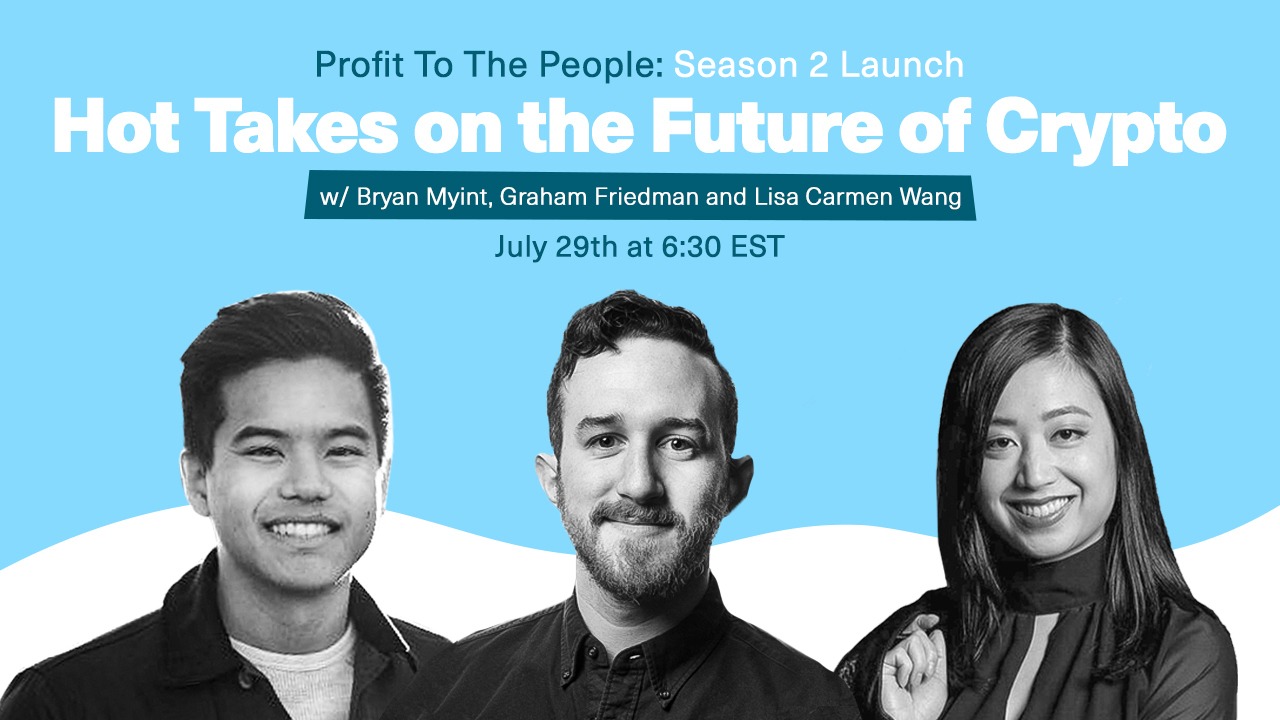 Profit to The People Live: Hot Takes on The Future of Crypto with Republic Crypto
What does the future of crypto look like? Join us for expert insights and hot takes from Republic Crypto Directors Bryan Myint and Graham Friedman to learn how you can invest and combine your passion and profit. The live show is 1 hour.
After the show, you are welcome to join Bryan and Graham in the Republic Discord for an AMA on all things Crypto.
In celebration of the kickoff of Season 2 of the Profit to the People Podcast, all attendees will receive investment vouchers* to invest on Republic!
*terms and conditions apply
Speakers: Republic Crypto Directors Bryan Myint & Graham Friedman, Head of Brand Lisa Carmen Wang
Participants
Graham Friedman
Partner, Republic Advisory Services
Bryan Myint
Partner, Republic Advisory Services
Lisa Carmen Wang
Head of Brand, Republic