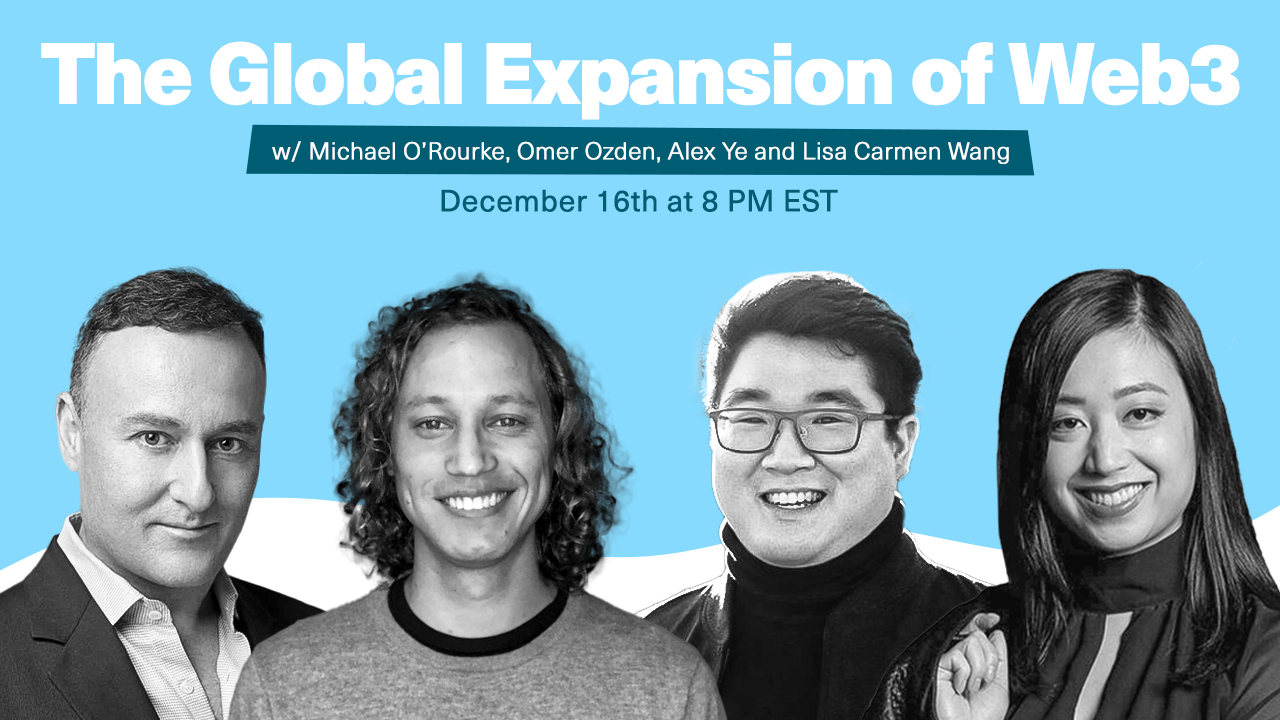 Profit to The People Live: The Global Expansion of Web3
What does the future of Web3 look like? Join us for expert insights from top crypto investors and founders to learn why Web3 is important and how you can participate in the global expansion. We'll discuss:
How decentralization creates efficiency and scaleability
How Web3 projects expand into Asia and Greater China
Why and how anyone can get involved in the expansion of Web3
Speakers: Michael O'Rourke, CEO & Cofounder of Pocket Network Inc; Omer Ozden, CEO & Founder of Rocktree Capital; Alex Ye, Managing Director at Republic Crypto; Lisa Carmen Wang, Host of Profit to The People
Please RSVP. You will receive a follow-up email with the instructions on how to join the session.
Participants
Lisa Carmen Wang
Host of Profit to The People