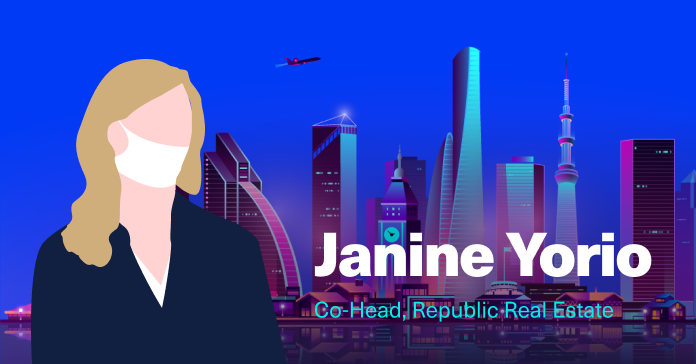 Real Estate Series: A Simple Strategy for Real Estate Investing
Learn from the past to unlock wealth in the future.
Real estate investing can seem unnecessarily complicated. You already know much more than you think you do.
Join Janine Yorio, Co-Head of Republic Real Estate, as she shares secrets and tricks she's learned while managing real estate investments for some of the world's most sophisticated professional investors.
She'll cover:
Why you know much more than you think you do

How to pick when and where to invest

The top two rules you need to unlock real estate value for yourself

Why real estate cycles are the second most important thing you need to understand
Participants
Janine Yorio
Co-Head, Republic Real Estate