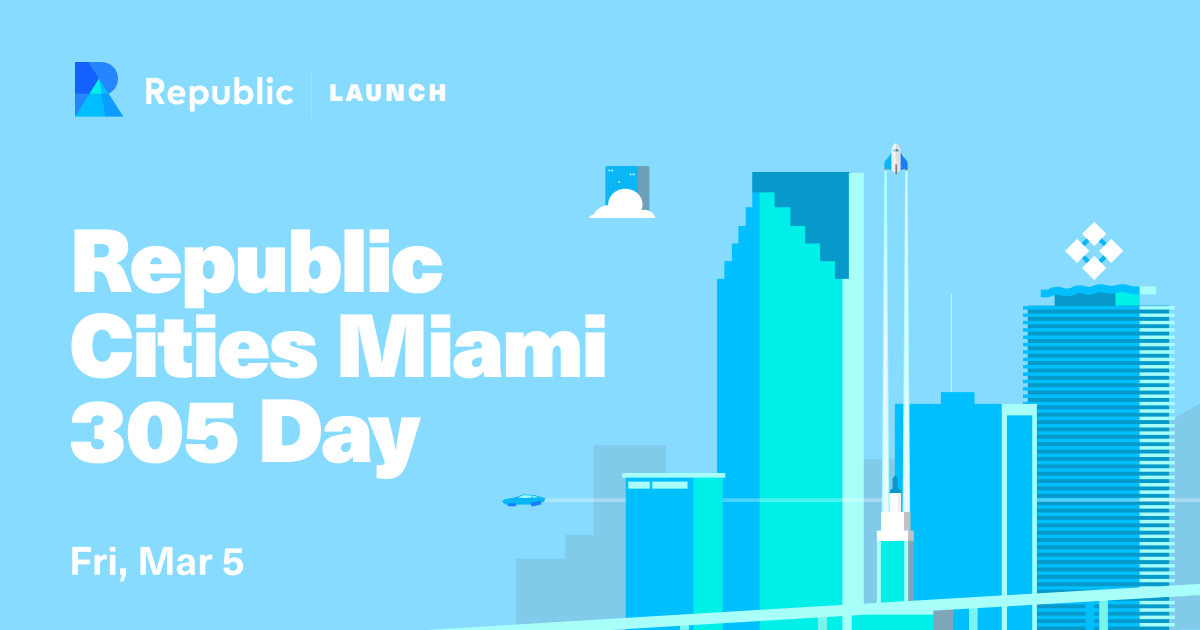 Republic Cities Miami Launch: Celebrating 305 Day
Republic Cities is launching in Miami, FL to celebrate the powerful innovation ecosystem of greater Miami! Miami has a startup community as vibrant as it's music, art, beaches and nightlife. Come hear from investors, founders, and our partners during our launch event.
Learn about innovative Miami-based companies, and see what it's like to raise capital on Republic from a founder's perspective. Companies selected for the pitch session will pitch the audience on why their startup is worthy of investment.
Join us to learn why Miami is becoming a hub of innovation and entrepreneurship, and meet some of the young companies leading the way.
---