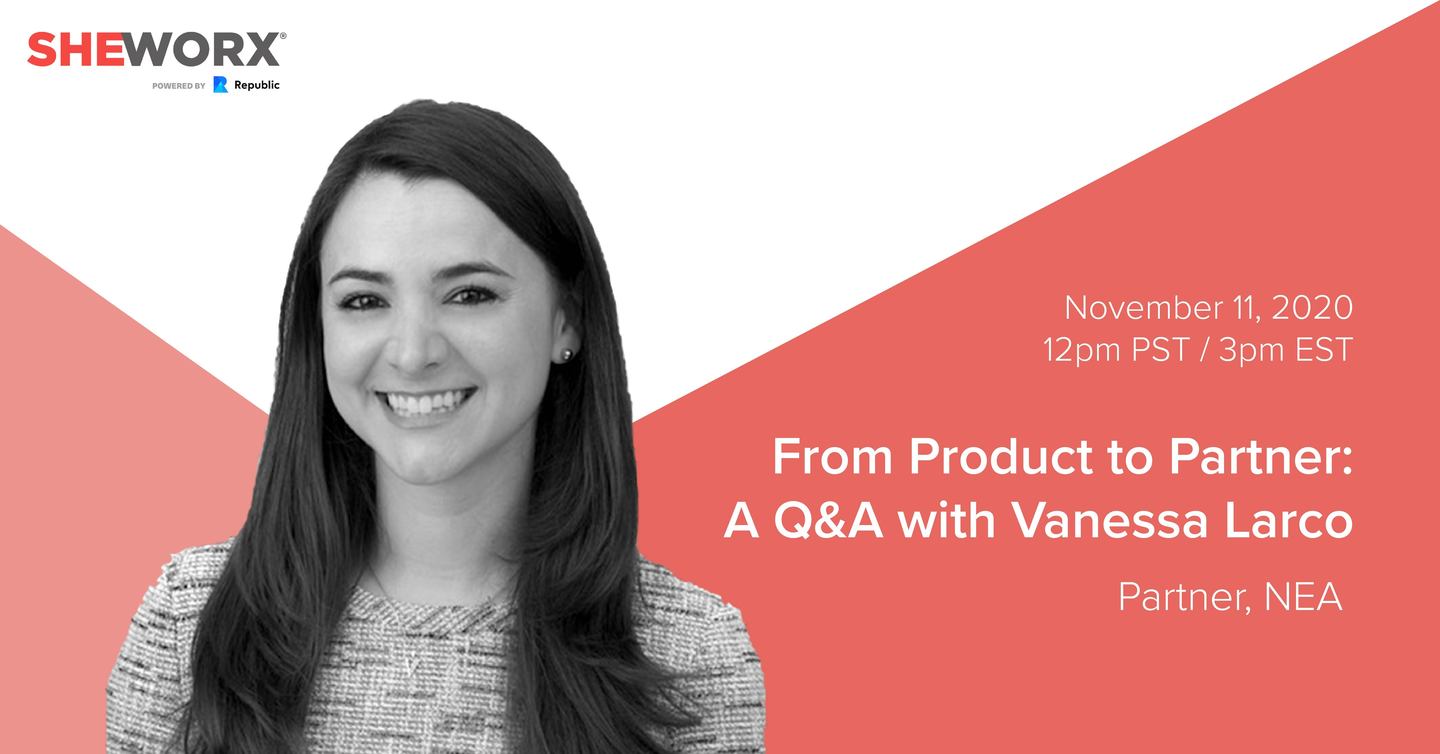 SheWorx Virtual Roundtable: From Product to Partner - A Conversation With Vanessa Larco (Partner, NEA)
Please join us for a conversation with NEA Partner Vanessa Larco as she shares her invaluable experience as both an operator and a VC, and provides her insights on the following topics:
Building and scaling consumer tech companies
How working at various startups has shaped her perspective as a VC
How to spark VCs' interest and make the most of VC relationships
What makes a strong, successful founder
Trends in VC worth paying attention to
Why promoting diversity in entrepreneurship is crucial
------
Vanessa's Bio:
Vanessa Larco is a Partner at NEA focused on enterprise and consumer tech investing. Prior to joining NEA, she led Product Management teams at Box, working on the next generation of productivity apps across web and mobile. Her passion for design and analytics stems from her experience in gaming, which includes leading the Speech Recognition Experience team at Xbox Kinect, building a top grossing studio at Disney Social followed by founding a kids gaming startup. She's led investments in Cleo, Rocket.Chat, Mejuri, EvidentID, Greenlight Card, Feather, and Lily AI. She is also a board observer at Robinhood, Willow Pump and OmniSci.
Participants

Shrina Kurani
VP of Business, Republic