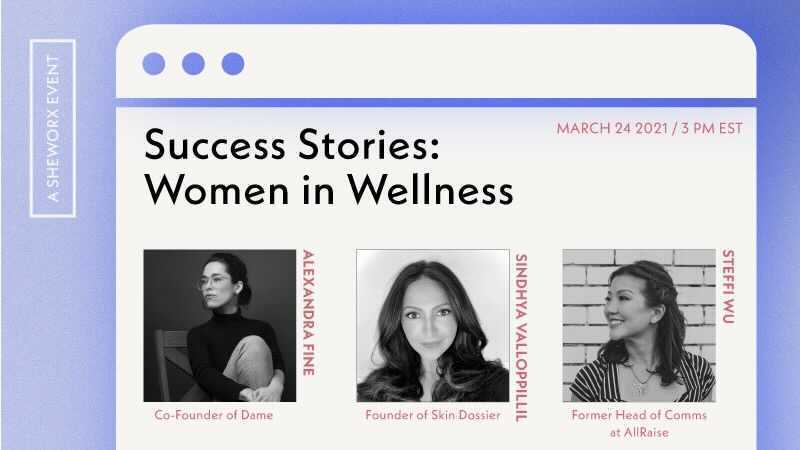 Success Stories from Women in Wellness
Ever wonder how to build a business and leverage social media to amplify your voice as an entrepreneur?
Join our Success Stories from Women in Wellness panel discussion on March 18 at 6 pm ET to gain an insight into how female founders are changing the game and reshaping the wellness industry. We will be joined by Alexandra Fine, co-founder of Dame Products, and Sindhya Valloppillil, co-founder of Skin Dossier, who will discuss their biggest lessons from fundraising and strategies for brand messaging that resonates.
Moderated by Steffi Wu (Former Head of Comms at All Raise), the conversation will dive into the decision-making process behind the bold and audacious moves made by our panelists. Does the entrepreneurial ecosystem privilege male interests? How do you highlight and amplify the opportunity for solving problems that are uniquely faced by women?
Don't miss the opportunity to get answers to these questions and more.