* Learn how to potentially get paid and make a return in the FAQ below
Discover wine & whiskey investing
Pairing fine wine and whiskey with traditional assets like stocks and bonds can add attractive returns and portfolio diversity to your investments, as well as preserve your wealth by potentially making your portfolio more resistant to inflation and recessions.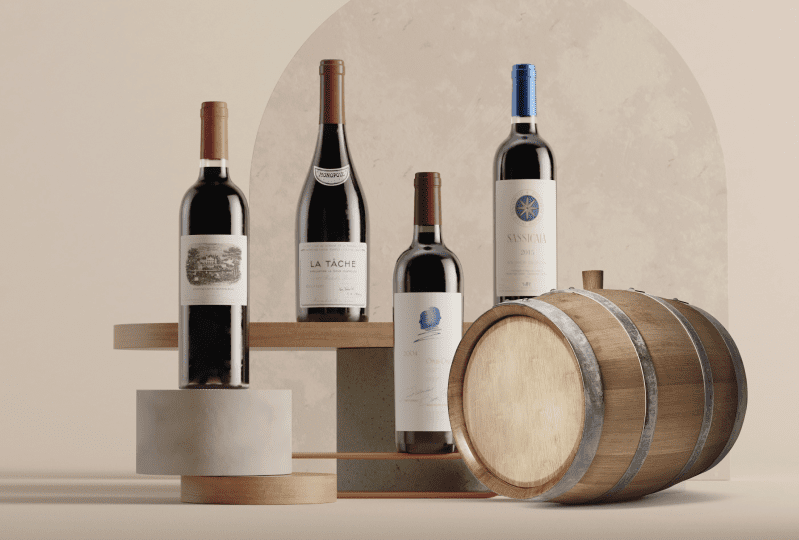 However, investing in fine wine and whiskey has historically been difficult due to:
Extreme difficulty in accessing investment grade wine and whiskey without a deep knowledge of their secondary markets
Significant resources are typically required for broker fees and auction house commissions
High cost involved in sourcing and managing suitable storage and insurance
Vinovest:
Your Investment Sommelier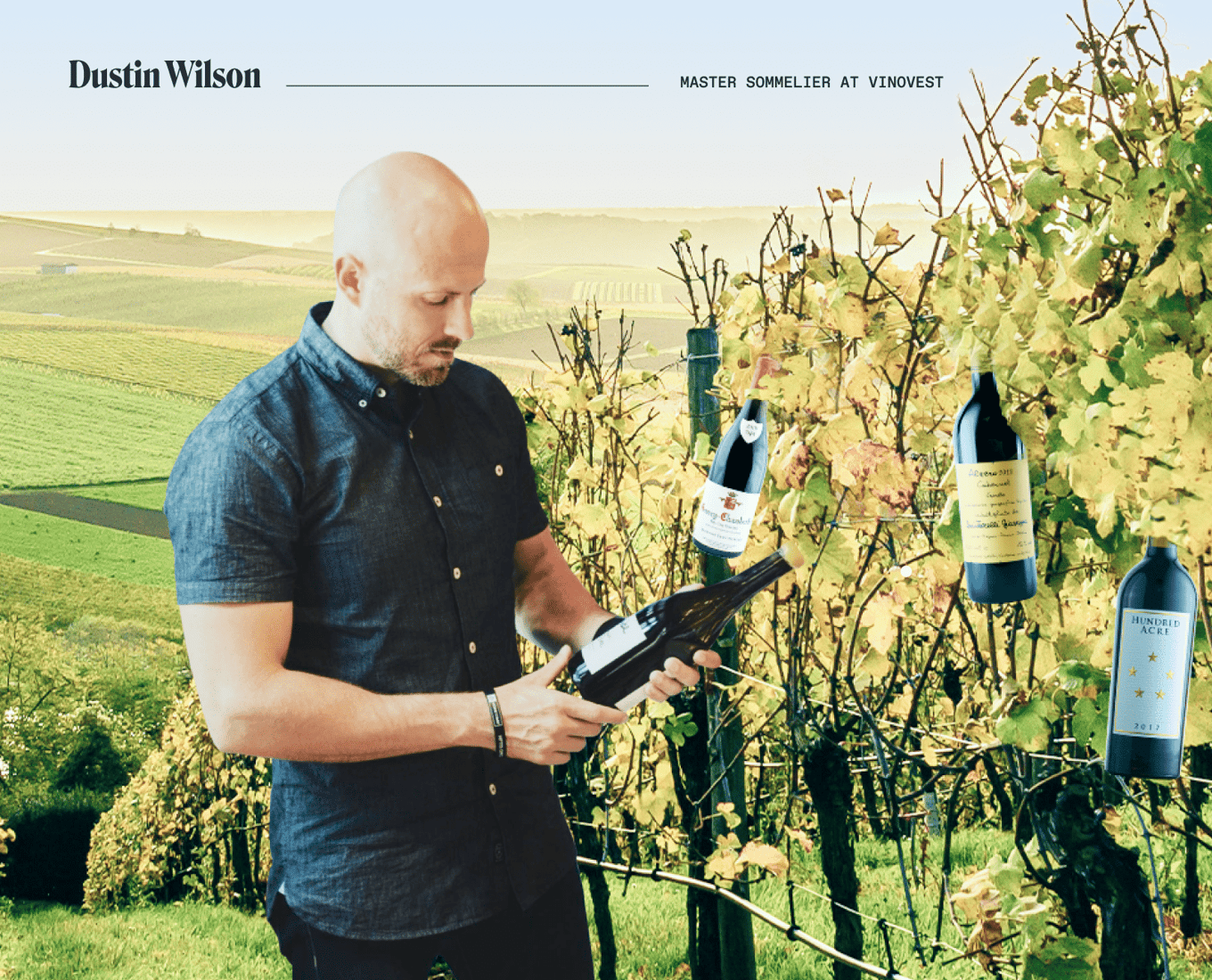 Vinovest is a modern platform handling the end-to-end process of wine & whiskey investing:
Sourcing and acquiring investment-grade wines and whiskeys
Providing professional custody solutions, storage, and insurance
Managing ongoing buying and selling activities
The Vinovest team hails from the investment, technology, and wine industries, and operates from Burgundy vineyards to Silicon Valley to Wall Street.
---
Characteristics of wine & whiskey investments
---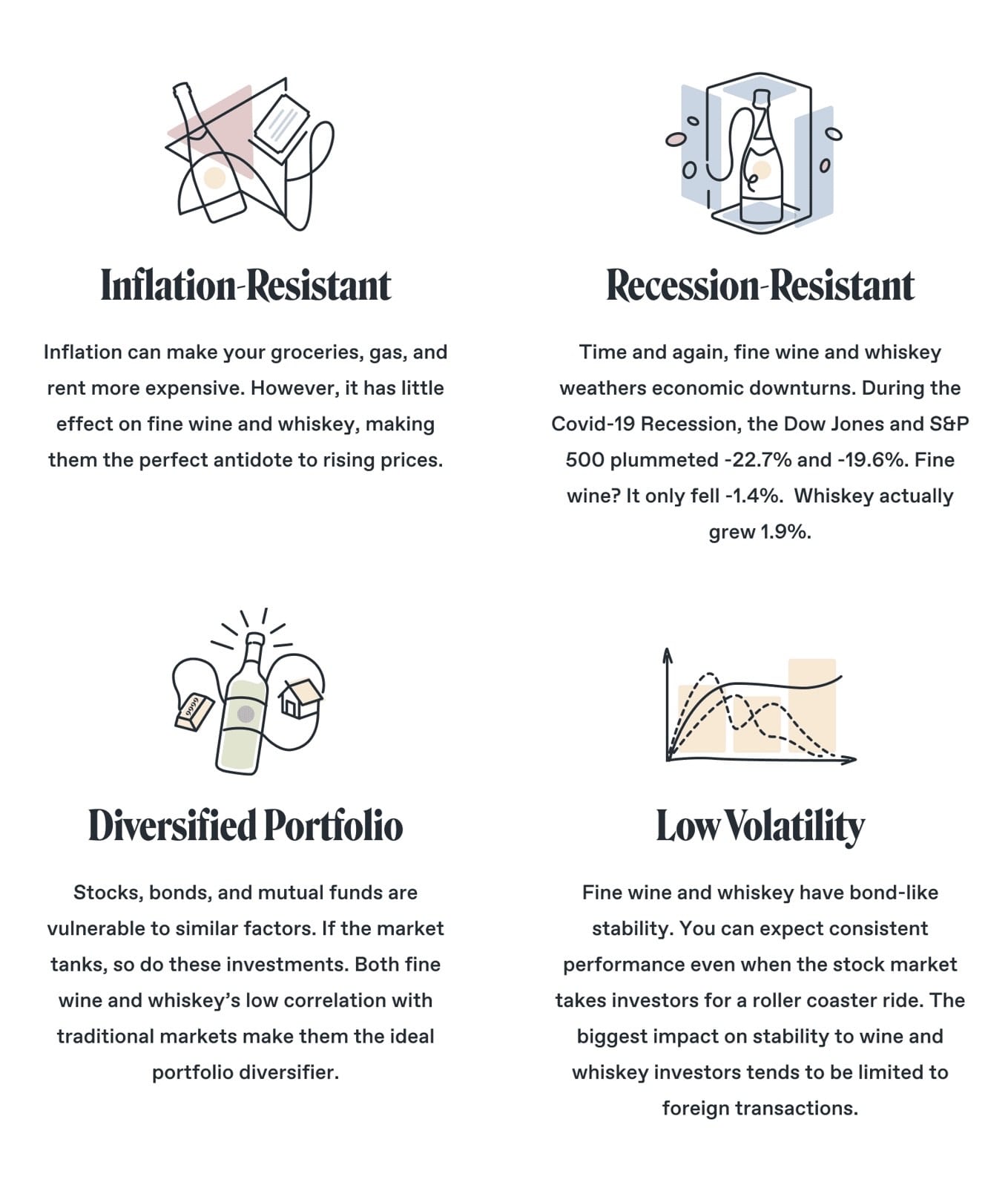 Uncorking your portfolio's potential
Bottle & Barrel I LLC, a series of Vinovest Capital, LLC, combines the experience of wine and spirits professionals with quantitative investment analysis.
The portfolio's primary investment objectives are to generate attractive risk-adjusted returns by investing in physical cases and bottles of fine wines and physical casks of whiskeys.
The portfolio utilizes Vinovest's capabilities and expertise from purchase to sale of each bottle and cask, to seek to achieve the high appreciation potential of fine wine and whiskey.
---
Investment strategy overview
---
Vinovest manages portfolios to deliver their investment objectives through a combination of strategies: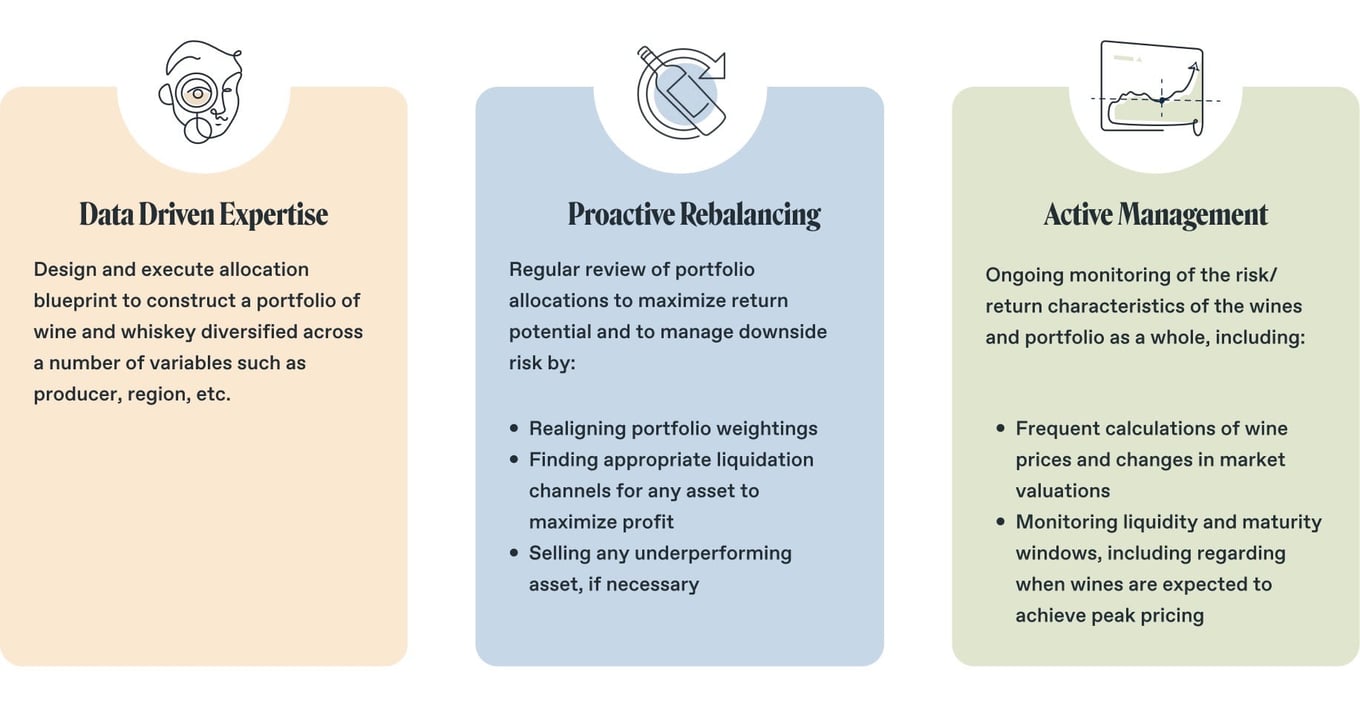 A global network of wine & whiskey lovers and experts
Vinovest's clients comprise many investor types looking to invest in alternative asset classes. We've created a global network of wine & whiskey lovers and experts.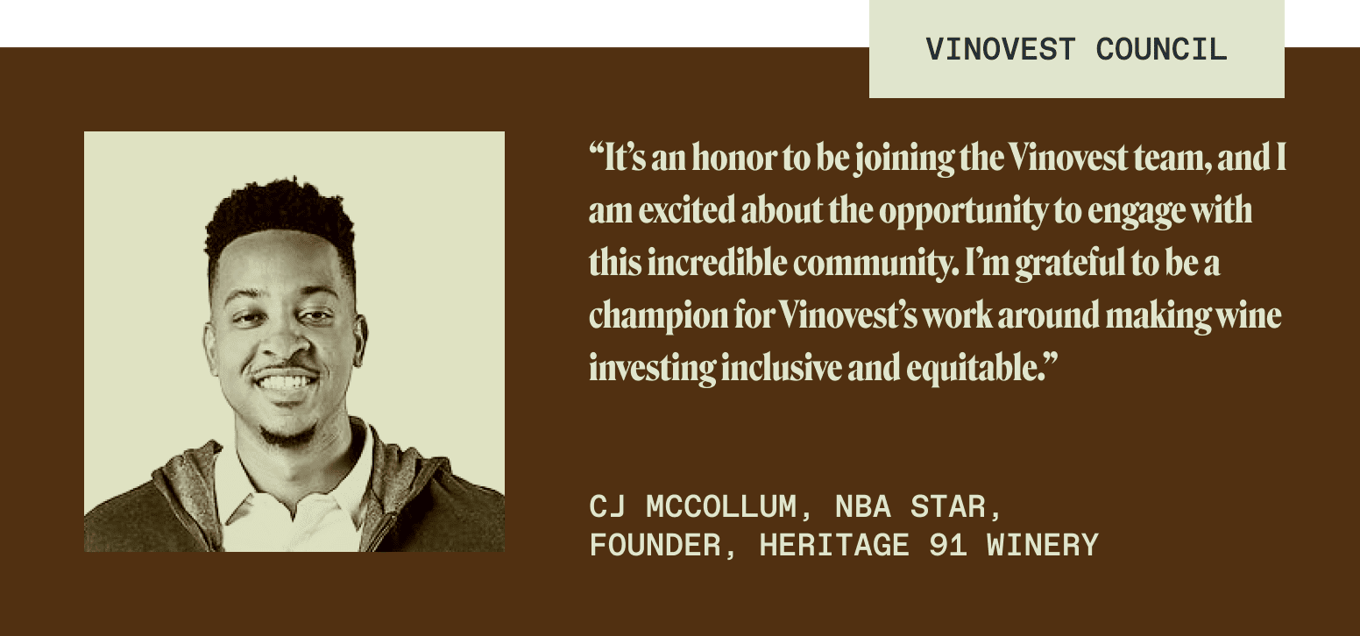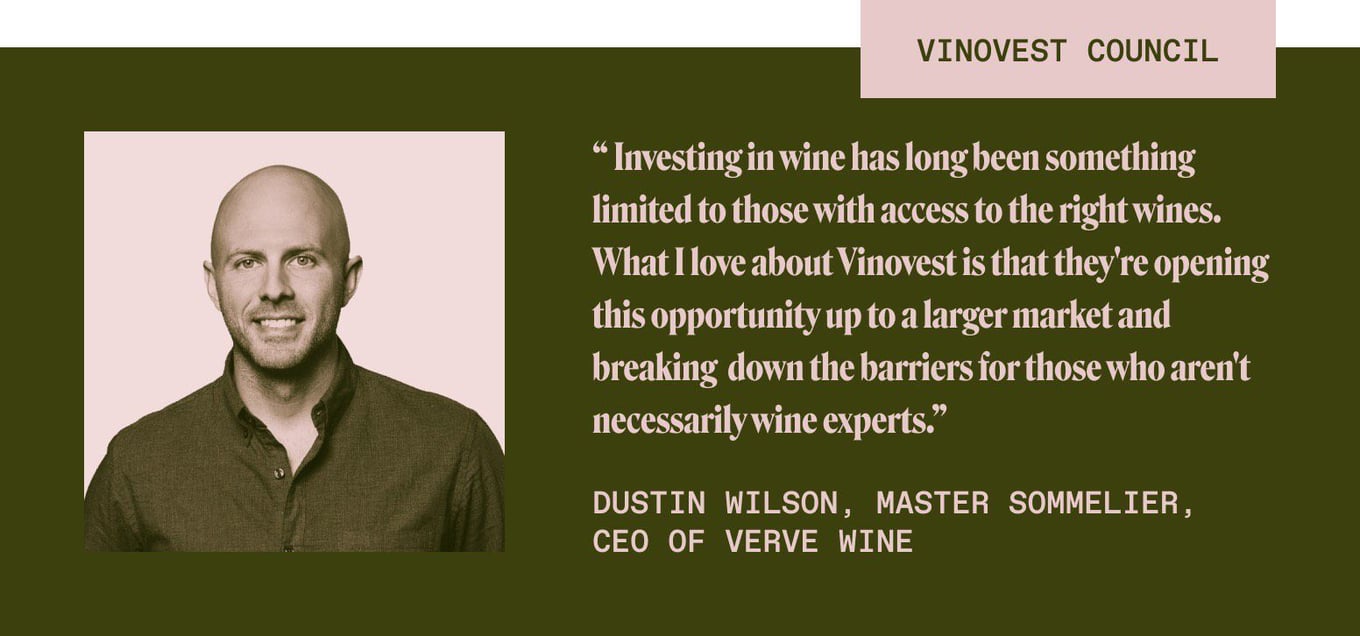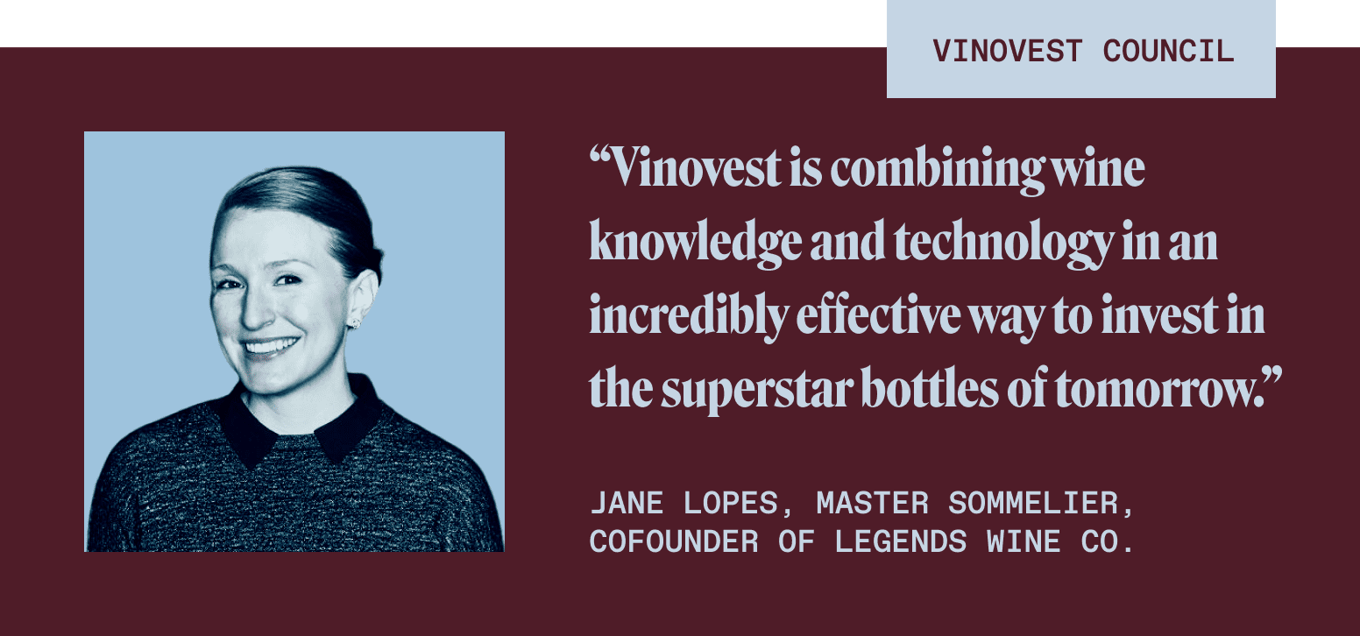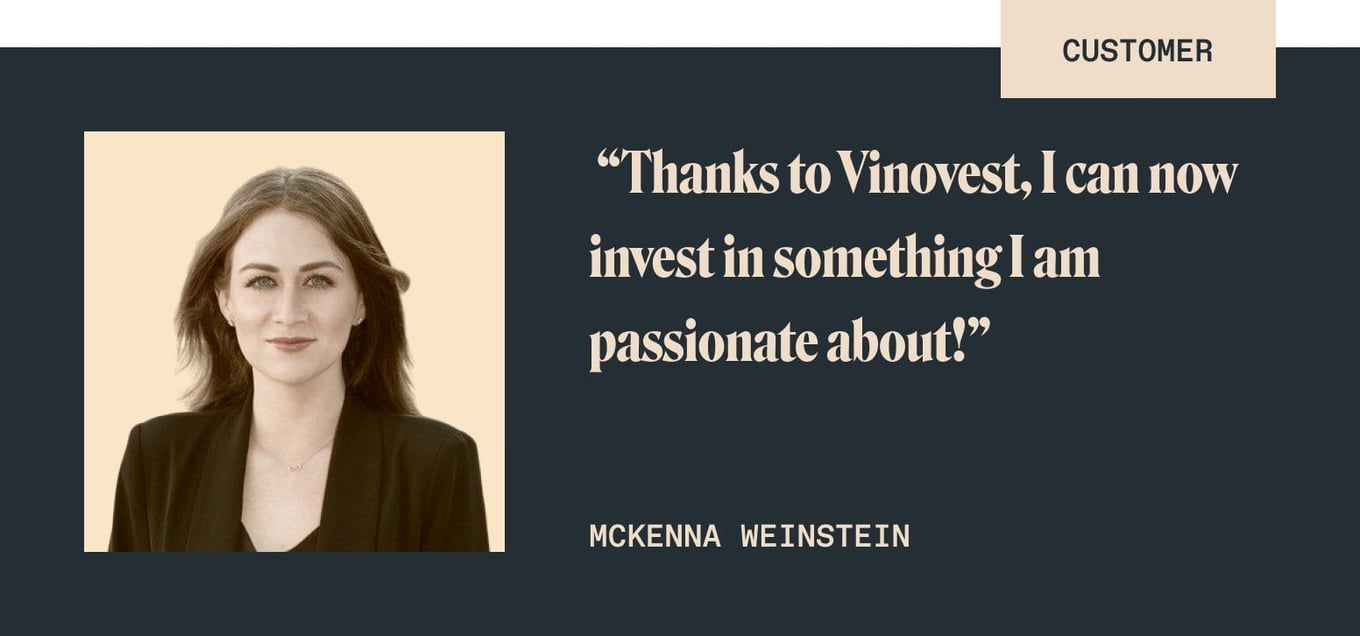 Wine & whiskey investing for you, personalized by experts
---
Wine investment strategy
---
Vinovest seeks to achieve wine's high appreciation potential from purchase to sale of each bottle.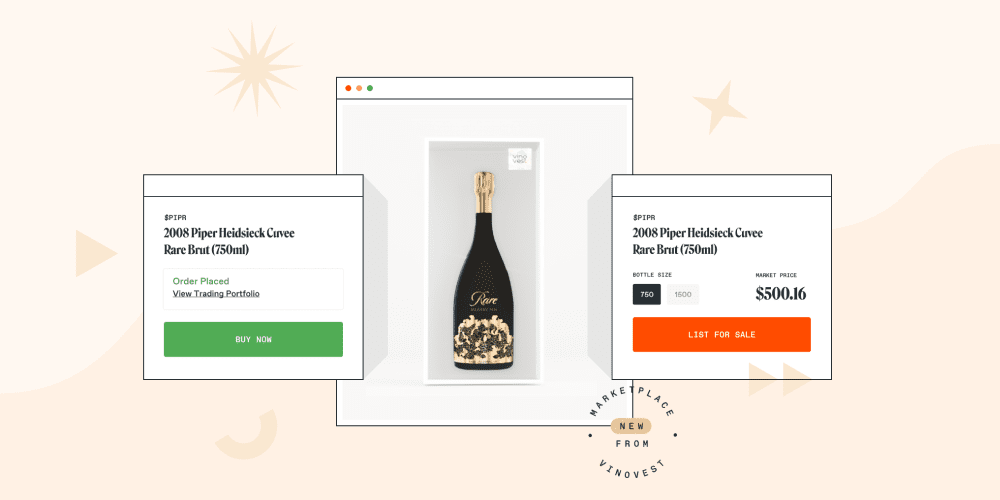 Vinovest sources wines directly from wineries, global wine exchanges, and merchants, and uses its network of relationships to strive to acquire wines at the best market value possible.
Vinovest's proprietary algorithm analyzes wine market data from a variety of sources on a number of factors, including critic score, varietal, production year or historical pricing.
---
Whiskey investment strategy
---
Whiskey investing happens in three stages: investing, aging, and selling.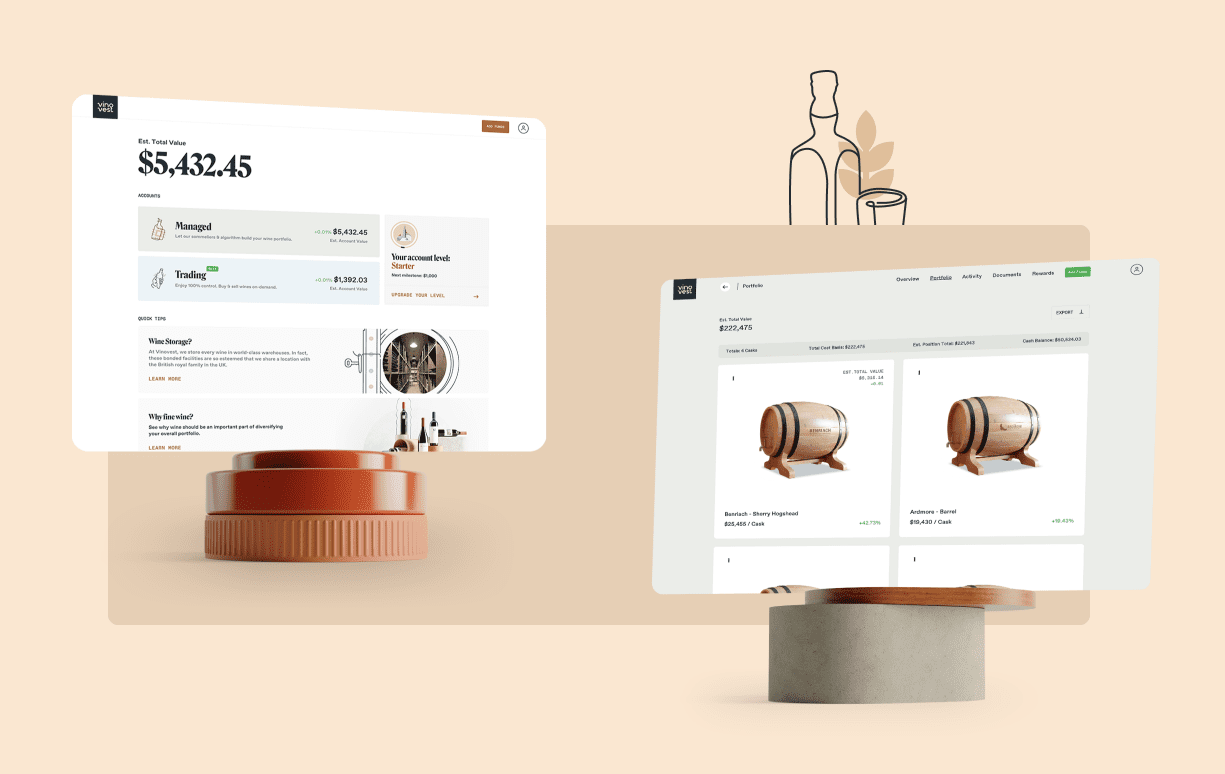 Investing in Casks
We only invest in whole casks, because unlike wine, whiskey stops maturing and enhancing its flavor and quality once it is removed from the cask. This arrested development limits bottled whiskey's potential return on investment.

Aging the Casks
The Fund's casks remain at the distillery or at a bonded warehouse while aging. A few things happen to whiskey while it ages: 1) it decreases in volume due to evaporation; 2) it loses alcoholic strength; 3) it develops more flavor.

Selling the Casks
We expect to hold casks for at least five years. When the time is right, there are a number of potential selling options such as selling at auctions, selling to a distillery or independent bottler or selling to a private collector.
Bottle your wealth
---
Investing in wine
---
Several factors drive wine prices over time.
Scarcity
Wineries often produce investment grade wine in limited quantities.These wines are already in high demand so low supply only enhances this.
Aging
The drinking quality of investment grade wine generally improves as it ages, when it is stored properly.
Brand Equity
Some of the most prestigious wines in the world can command six-figure prices for a single bottle.
Fine Wine has demonstrated consistent and stable returns over the last 18+ years



Hedge against recessions
During the 2008/2009 recession, when the S&P 500 plunged almost 50%, fine wine actually grew 29%.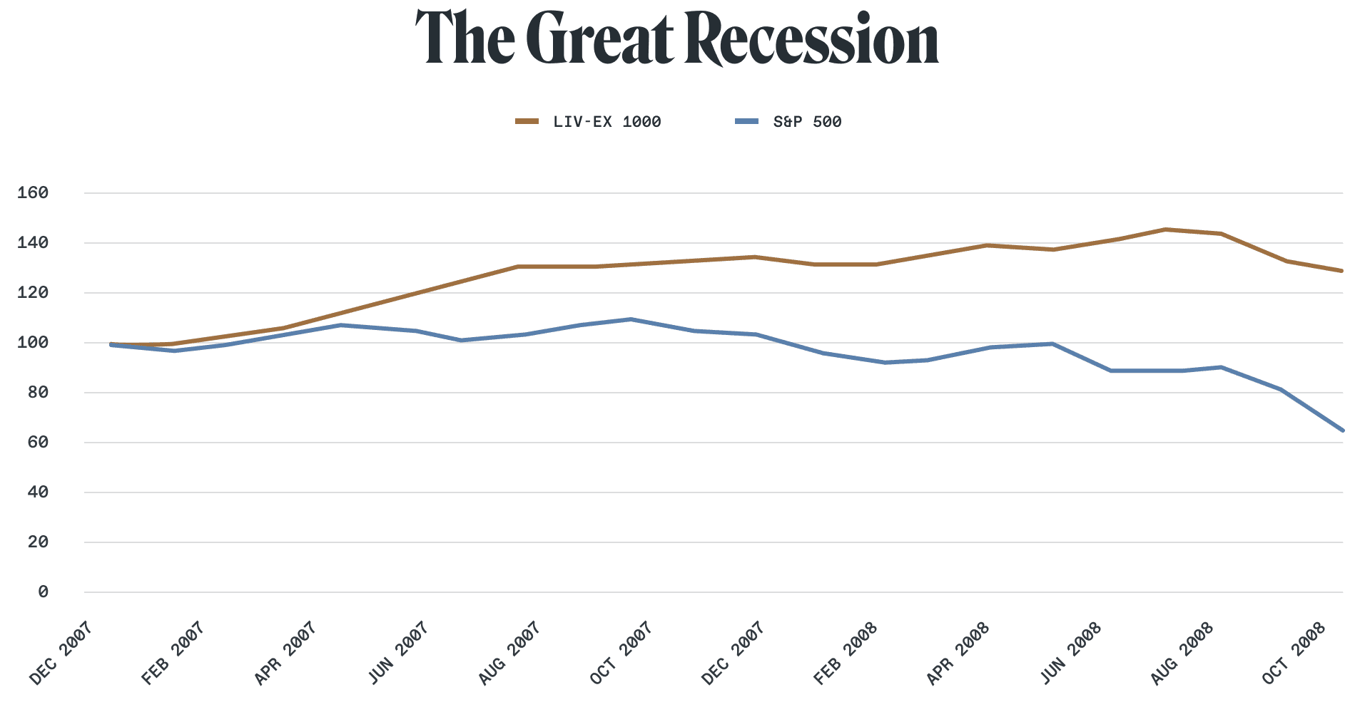 ---
Investing in whiskey
---
Whiskey has the potential to increase exponentially in value. We reference the Rare Whiskey Icon 100 Index – an index comprised of the top 100 traded whisky bottles. It offers valuable insights into market trends and certain future cask values.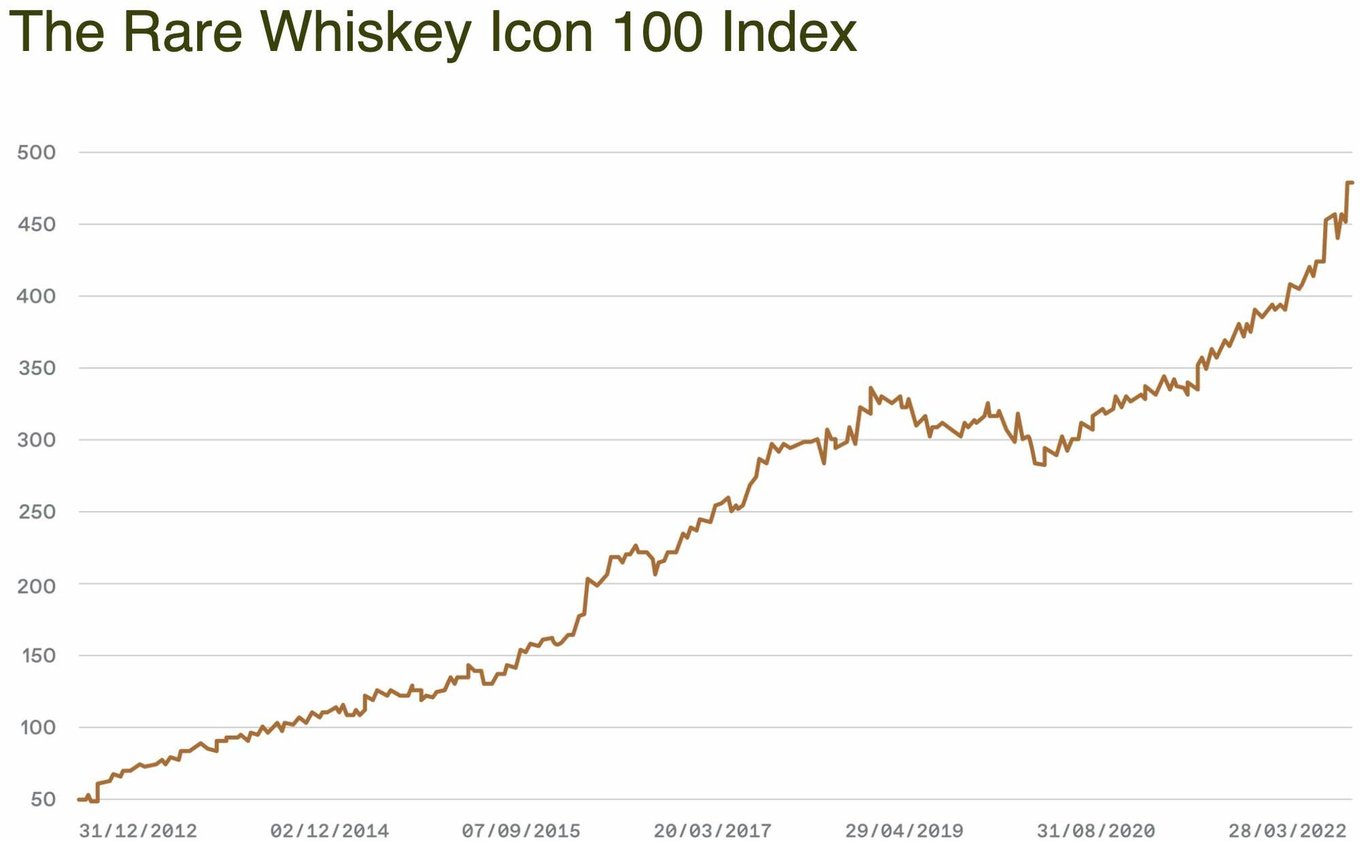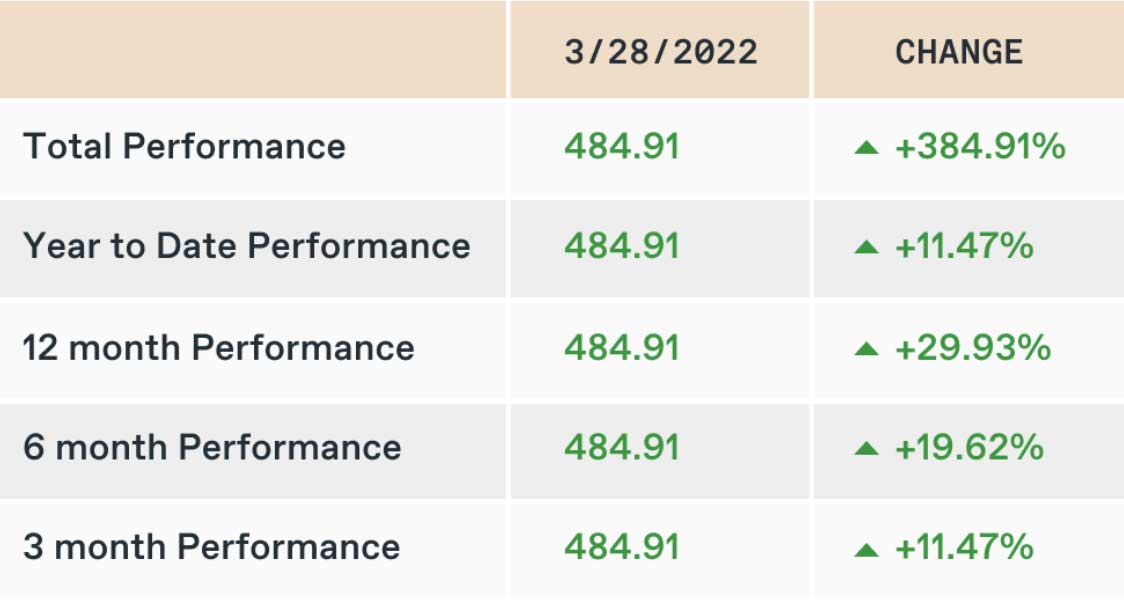 Fine whisky has outperformed mainstream assets since 2008
Exclusively offered via Republic by Vinovest
Vinovest is pleased to offer an exclusive offering via Republic providing access to fine wine and whiskey with a single investment.
Democratizing investment in fine wine & whiskey
Vinovest believes that adding alternative assets, like fine wine and whiskey, to investment portfolios of primarily traditional assets, like stocks and bonds, can help investors reduce portfolio volatility and downside risk, thereby increasing risk-adjusted returns.
Bottle & Barrel I LLC offers a way for investors to access wine and whiskey investment opportunities.
At Vinovest, our mission is to help investors enjoy the profits of investing in fine wine and whiskey as an asset class, while we take care of the selection headaches, inventory management, and authenticity verification.
VC backers and sponsors

---
Sponsors at:
---

Meet the founders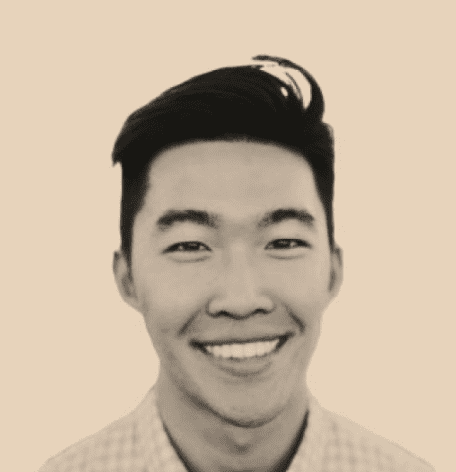 Anthony Zhang
Previously founded 2 companies (both acquired)

Formerly Head of Marketing and Business Development at Blockfolio (acquired)

Thiel Fellow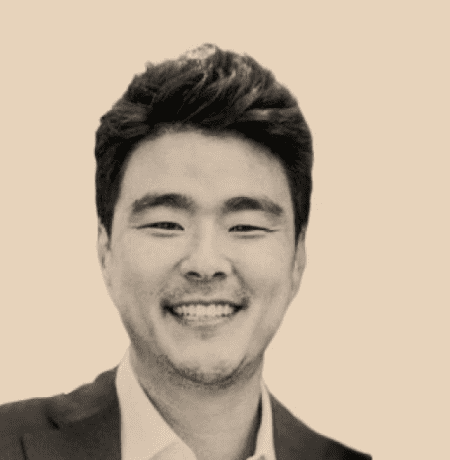 Brent Akamine
Founding team member at Flipagram (raised $70M led by Sequoia and then acquired by Bytedance)
Led redesign of US launch of TikTok
Formerly Director of Design at Blockfolio (acquired)