The furnishing supply chain is wasteful, inefficient, and built to serve the middlemen
... and not the customers or the makers.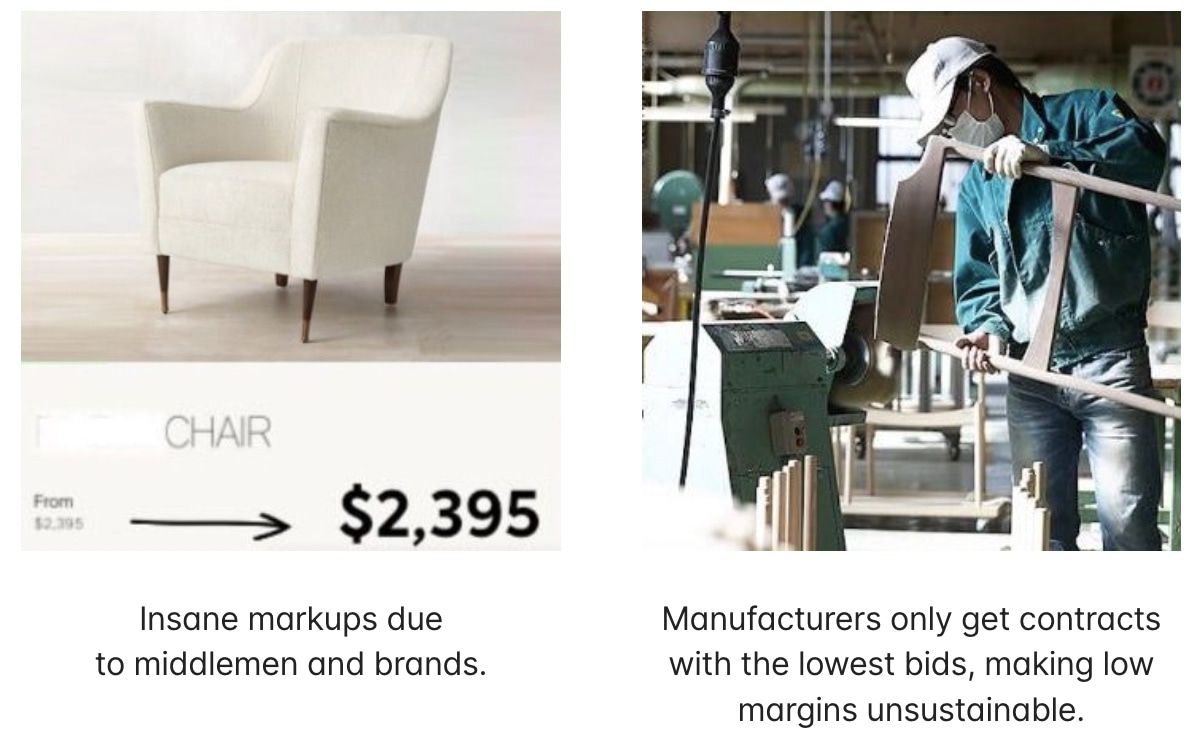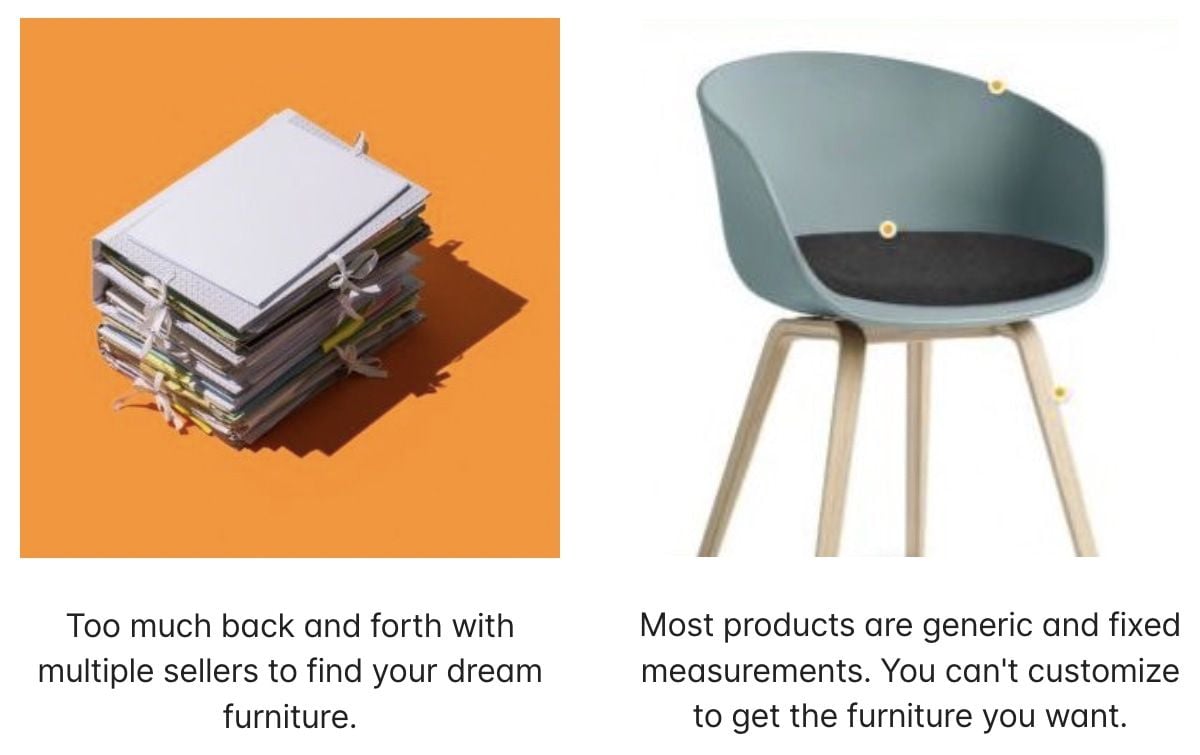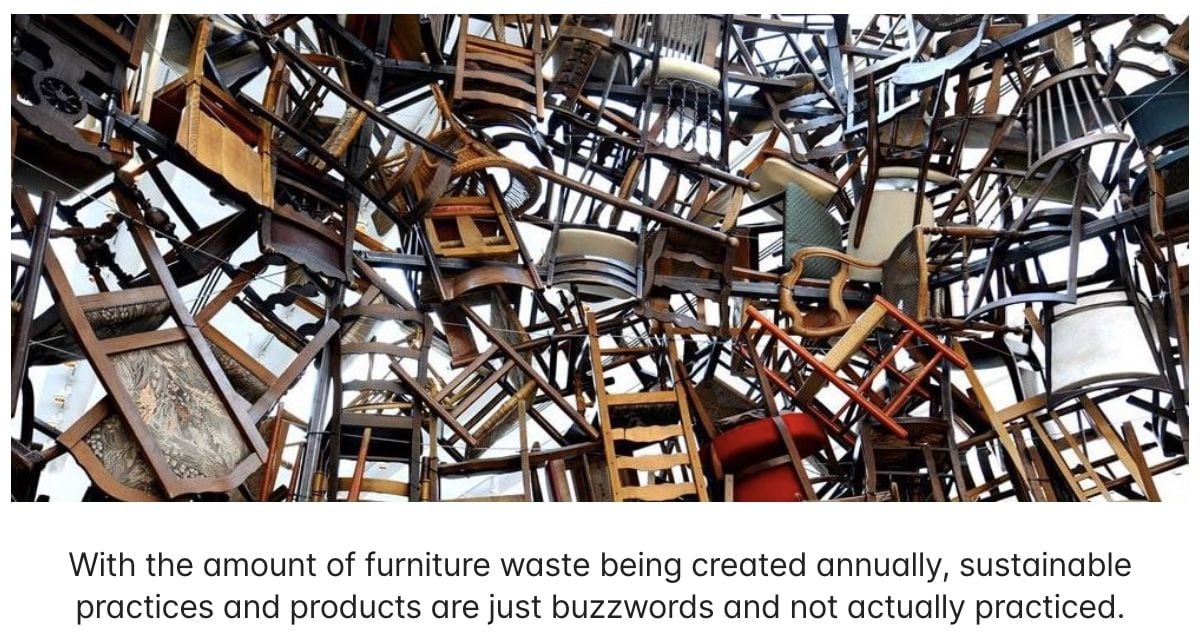 Modernizing the
furnishing industry
We are not just a platform — we are the future.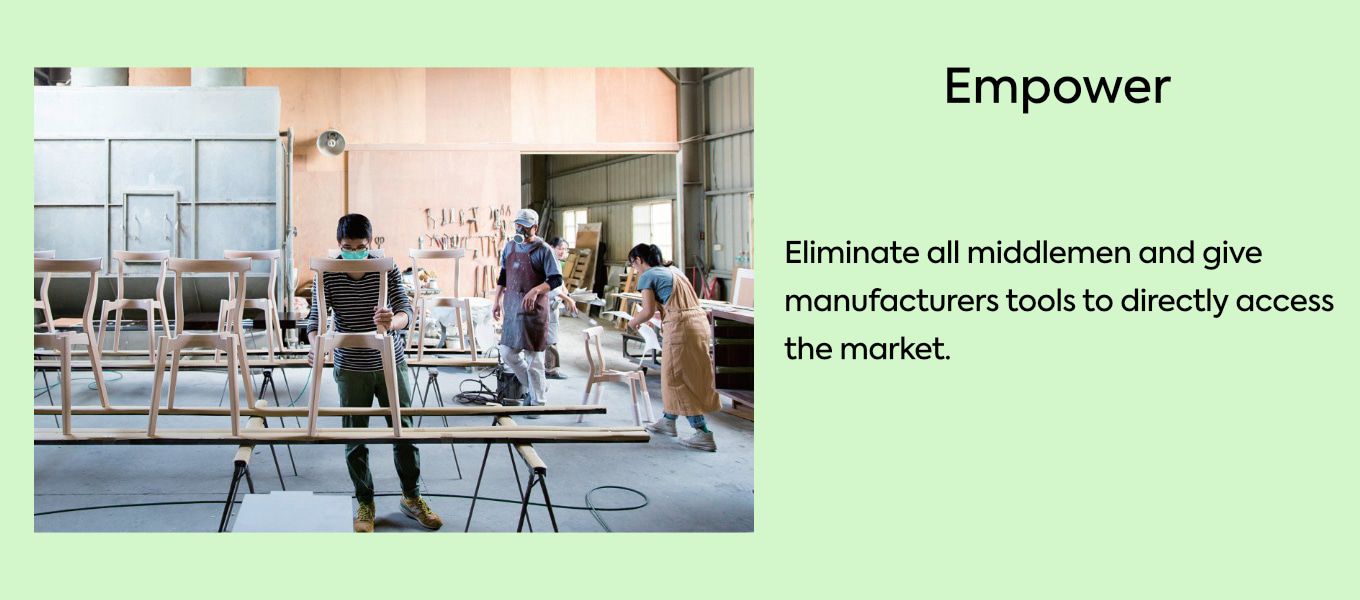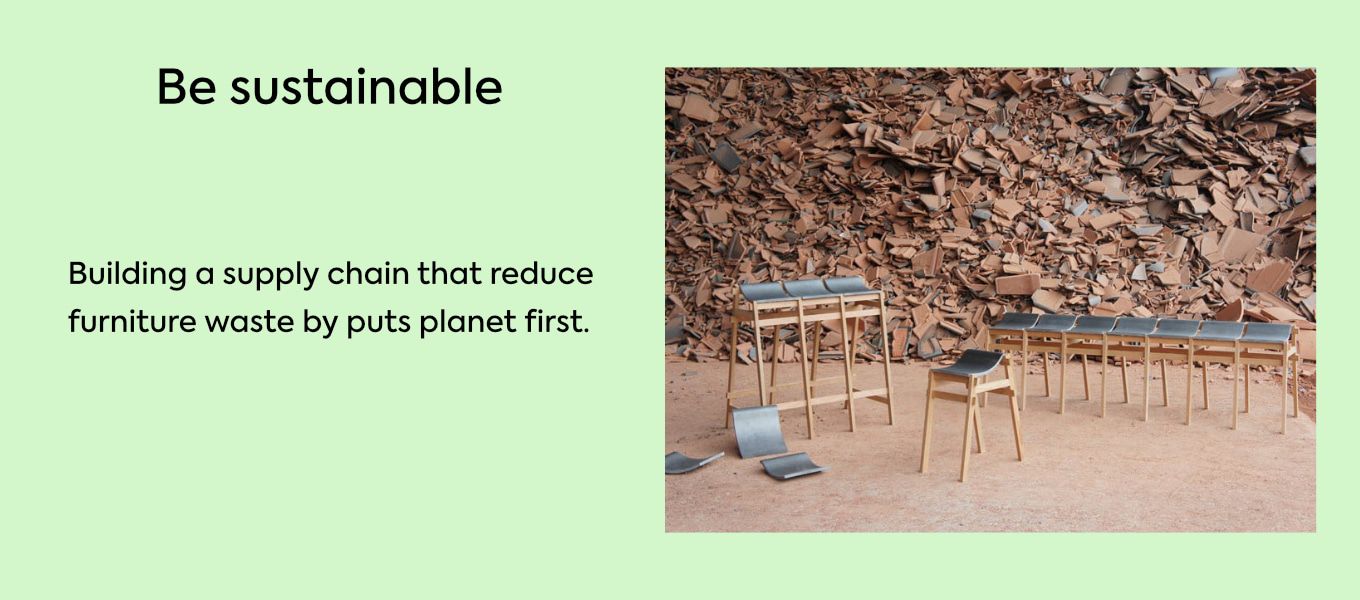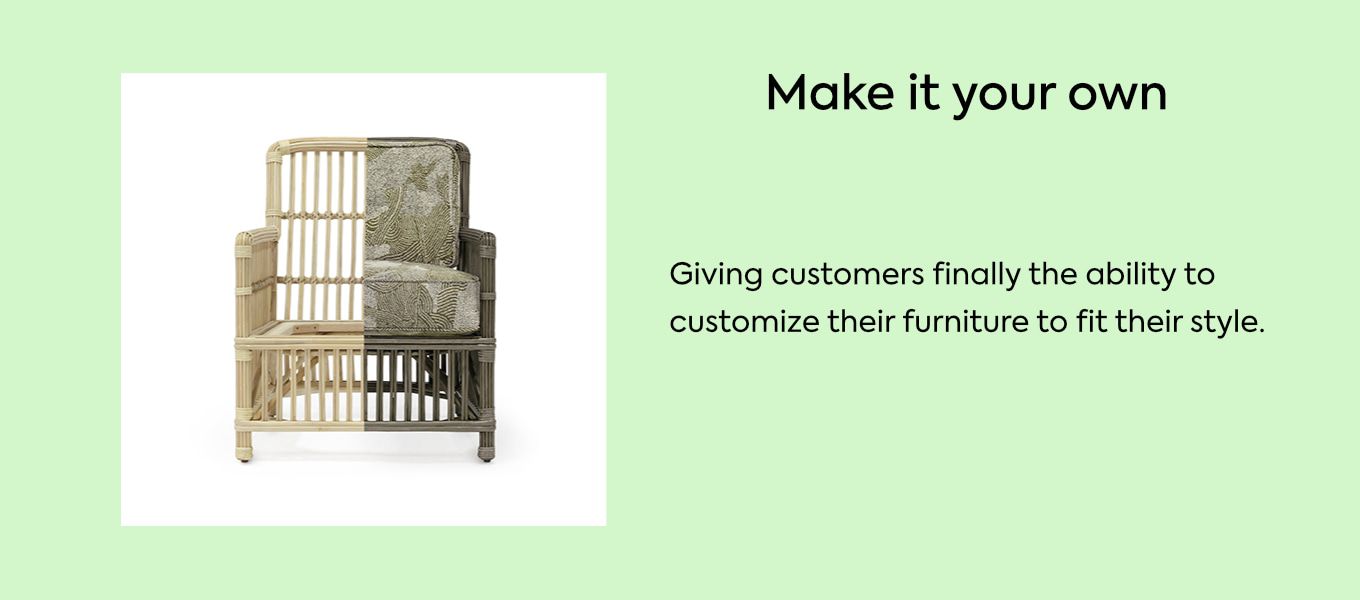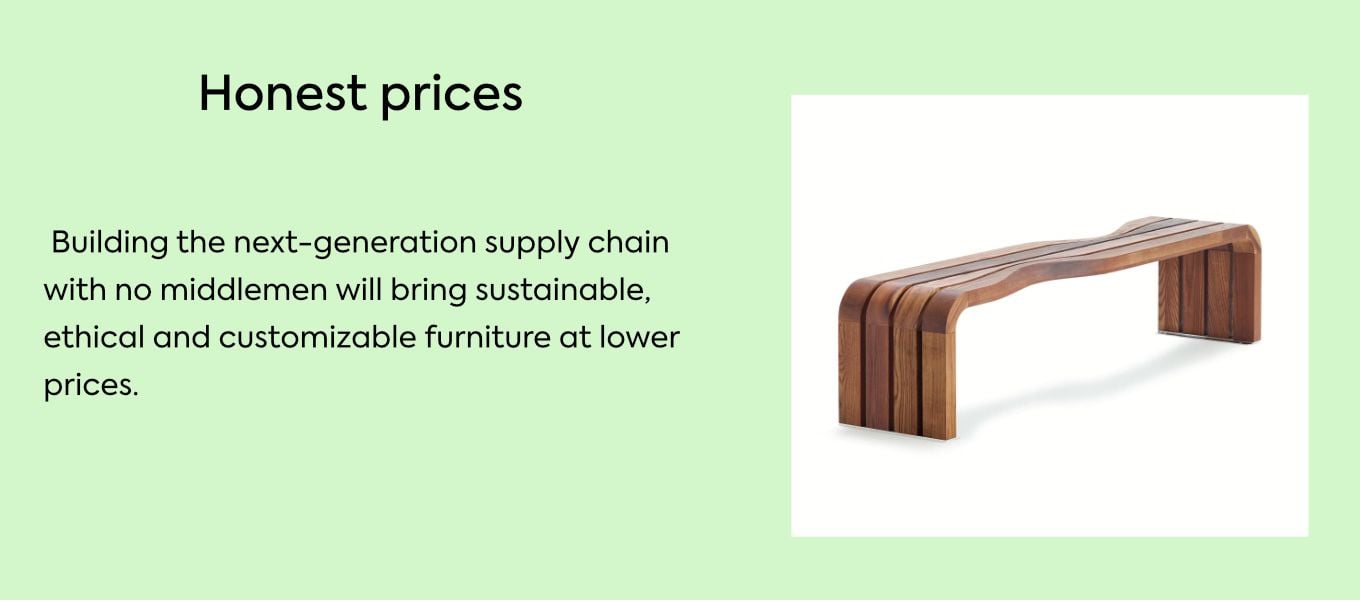 Bowr is building
a managed marketplace and SaaS solution
that is helping manufacturers build amazing products that are sustainable, customizable, and one-of-a-kind for customers—without any middlemen.

Now, leading manufacturers and craftspeople that produce high-end furniture and home deco products for global industry heavyweights can eliminate all middlemen — and bring their products straight to you at honest prices.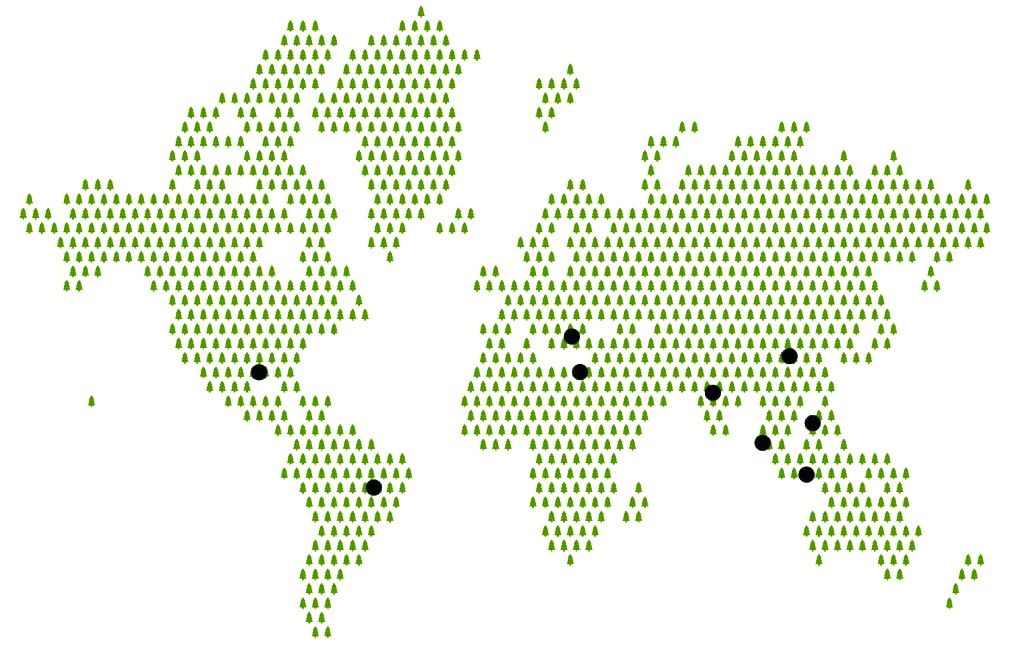 Empowering manufacturers, craftspeople, and raw materials providers globally to sell at fair prices, and to be ethical & sustainable for the future of furnishing.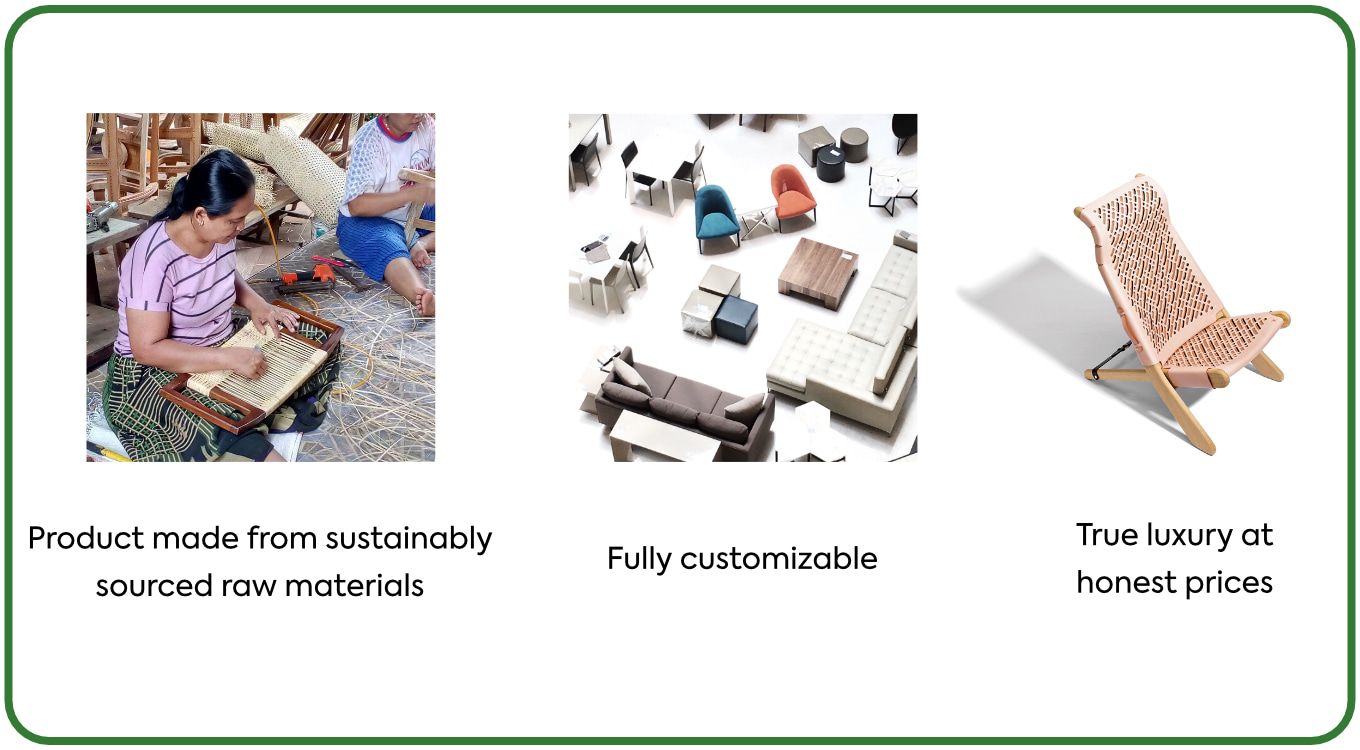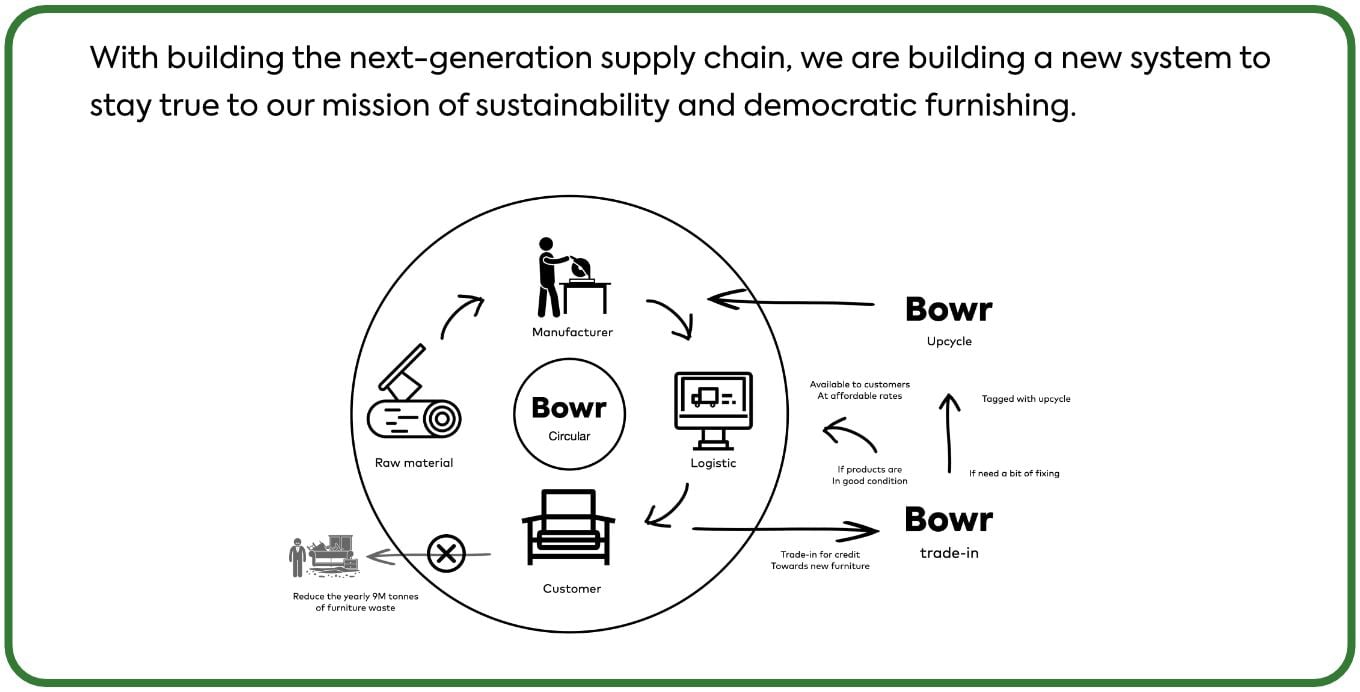 —
Working directly with manufacturers through our SaaS allows us to make, introduce new designs, and ship products with amazing speed and ease.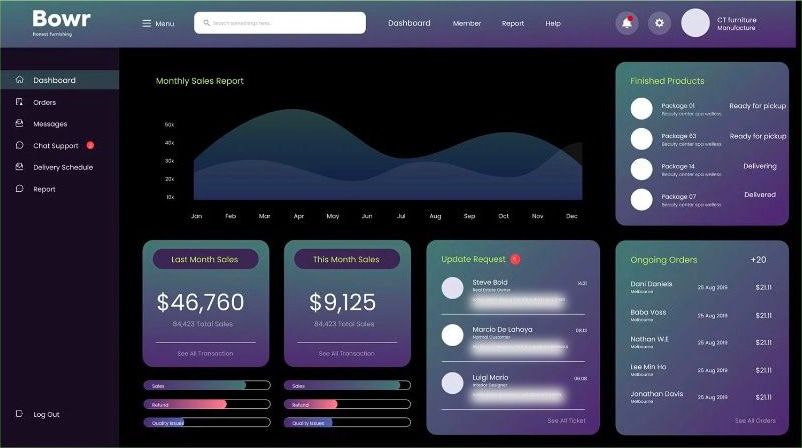 We are furnishing everyone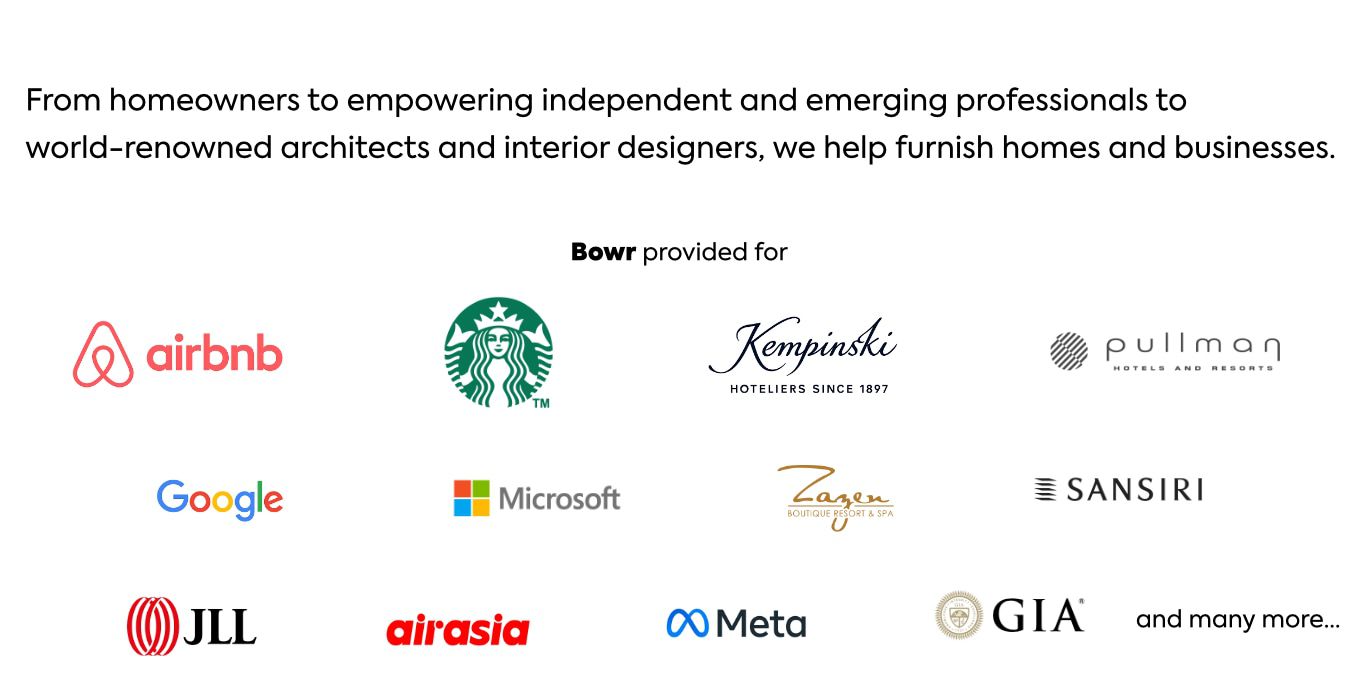 Bowr is furnishing homes and businesses of all kinds: from homeowners, to independent and emerging professionals, to world-renowned architects and interior designers.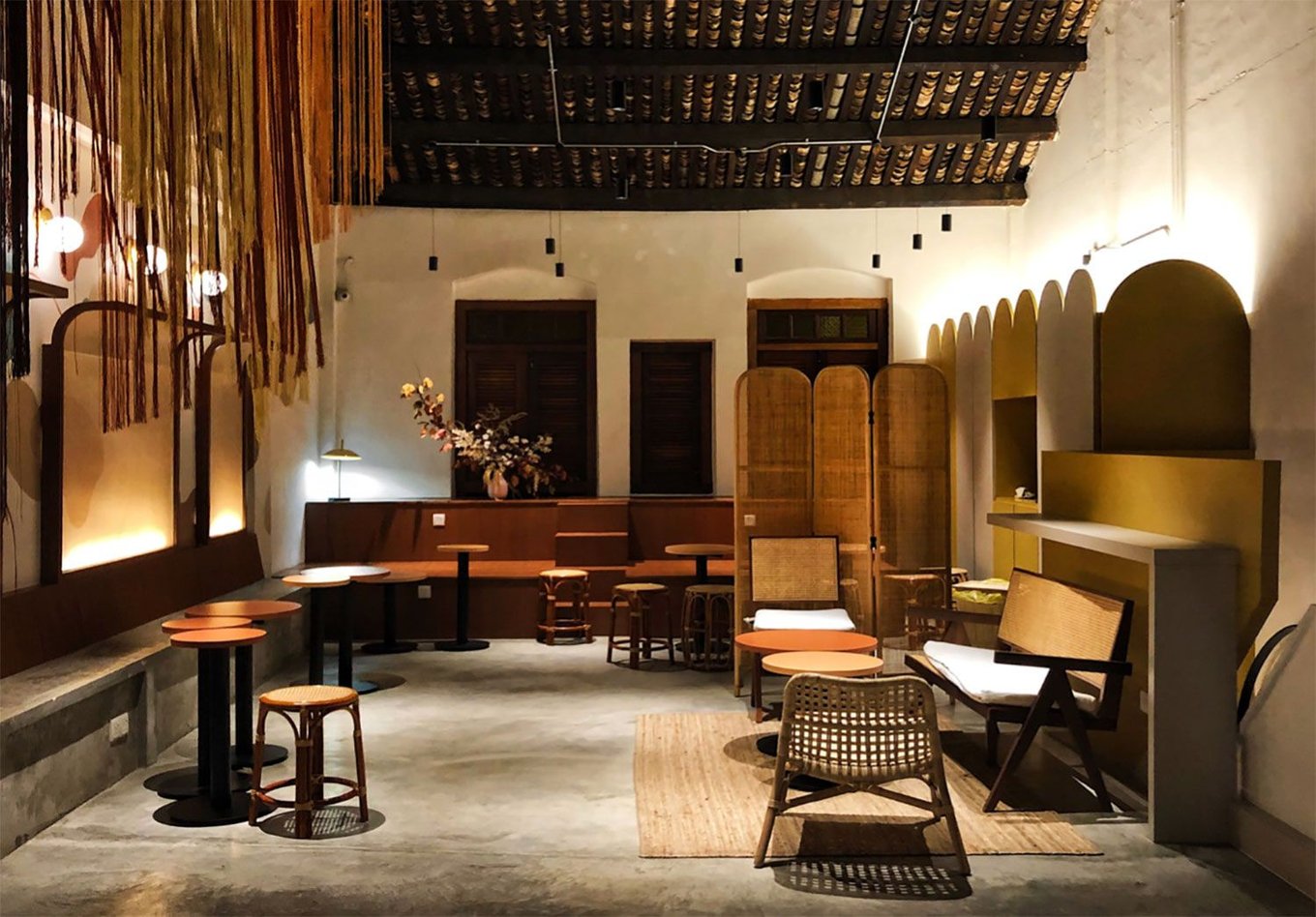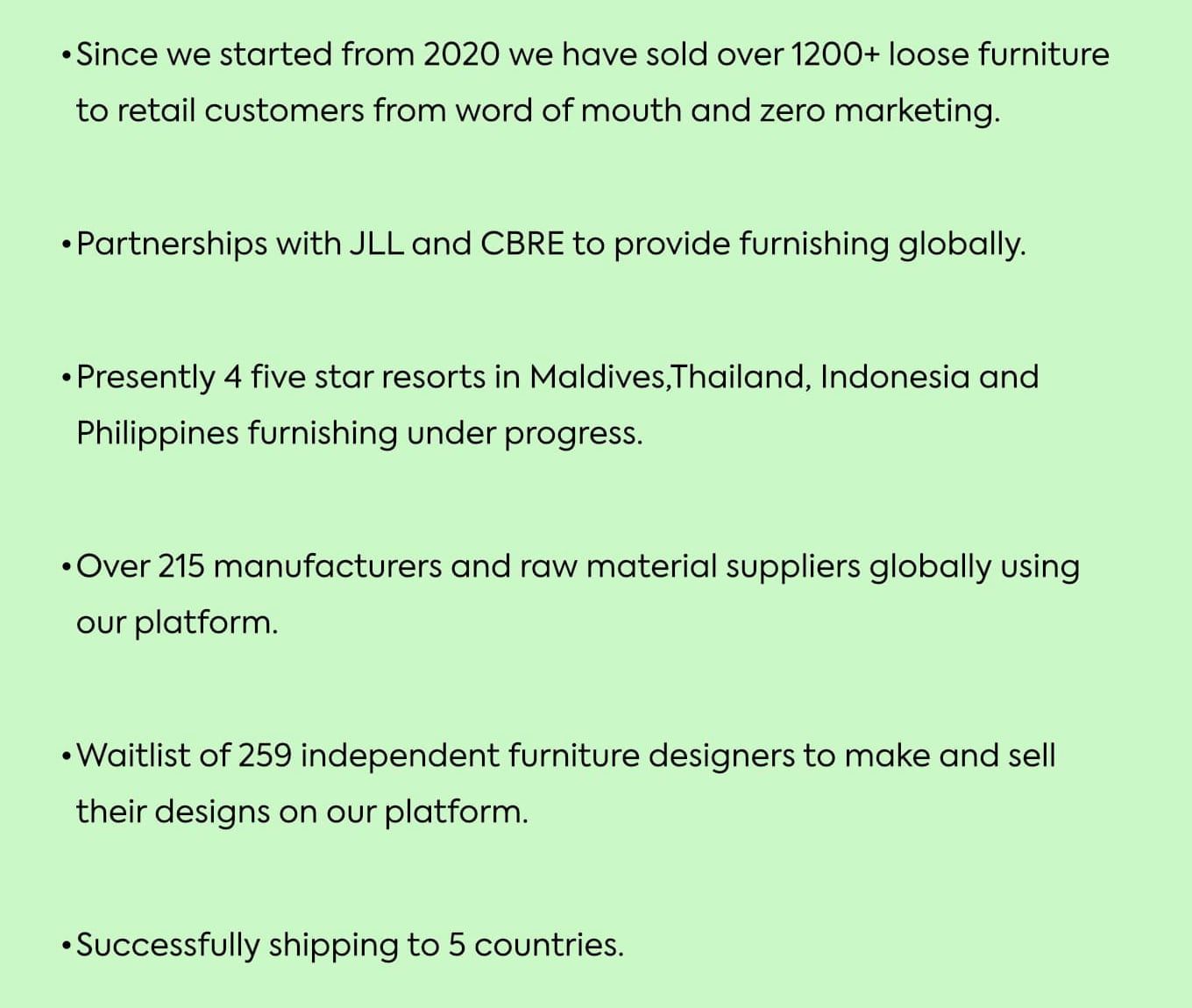 Businesses love how we have simplified the hardest part of their projects: sourcing
Our customers are crazy for sustainable, ethical and customizable products.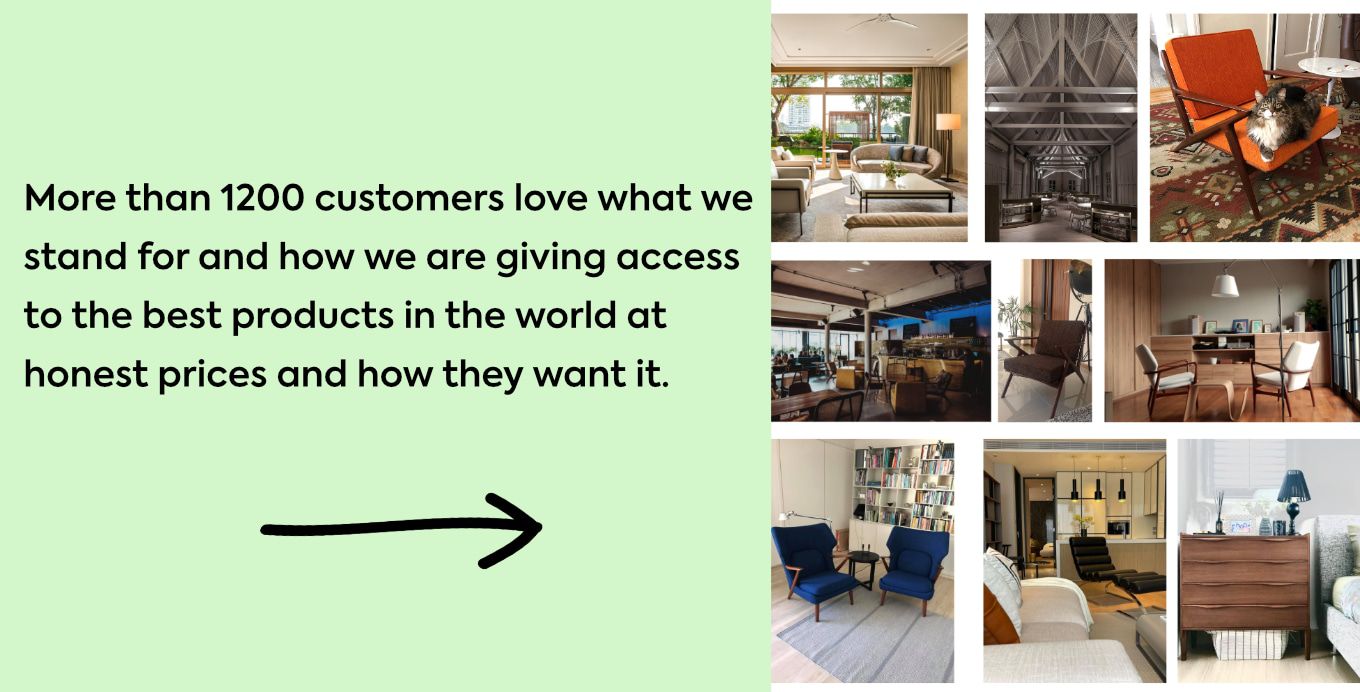 Our zero-inventory solution & circular product solution support our growth...
...while also benefitting our customers, and all shareholders of our supply chain.
Our global approach allows us to discover and empower the best manufacturers and craftspeople who do not have access to the global markets; pay them fairly and instantly; and provide customers with truly amazing furnishings.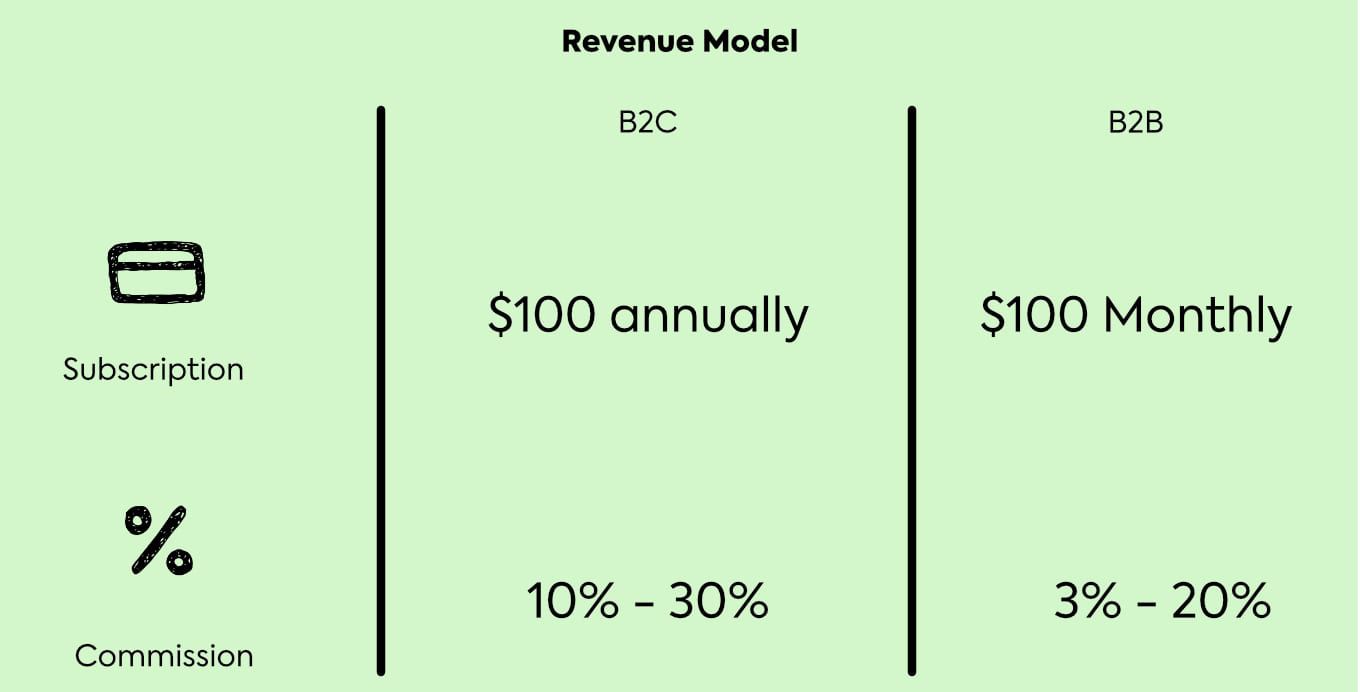 Addressing a $690B+ global furniture market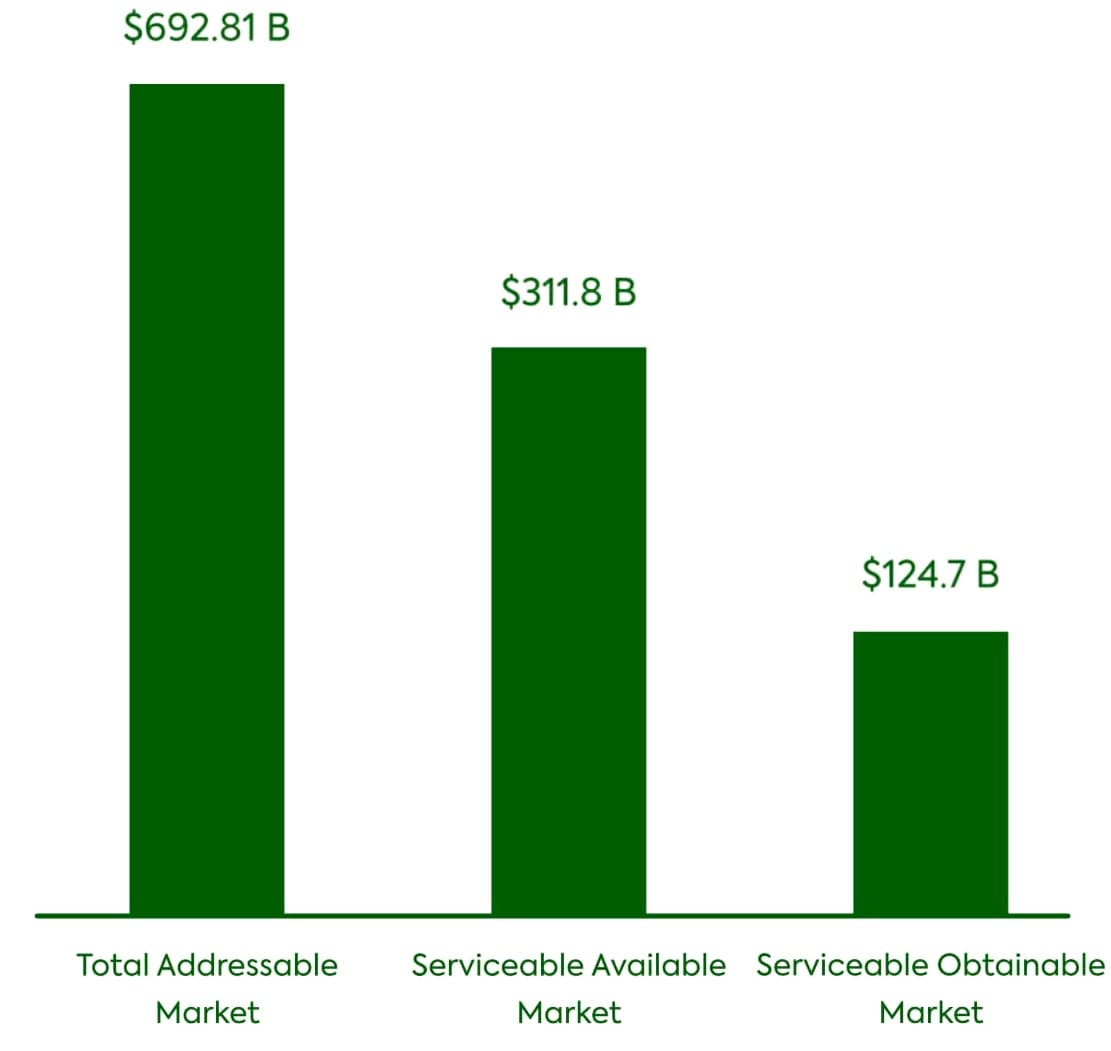 The global market value of furniture was estimated to be $692.8 billion in 2022, and is expected to increase every year to reach a forecasted value of approximately $939 billion by 2026.
—The Business Research Company






We have built a bullet train...
...while our competitors are still stuck
in traffic using the old ways.
Our secret is working directly with manufacturers; we provide a SaaS solution for manufacturers to eliminate all middlemen and access the market directly. Add our amazing focus towards customers and a sustainability-driven solution, and it's no wonder our customers are crazy over us.


The new standard in sustainability, supply chain, and design
Furnishing will change forever.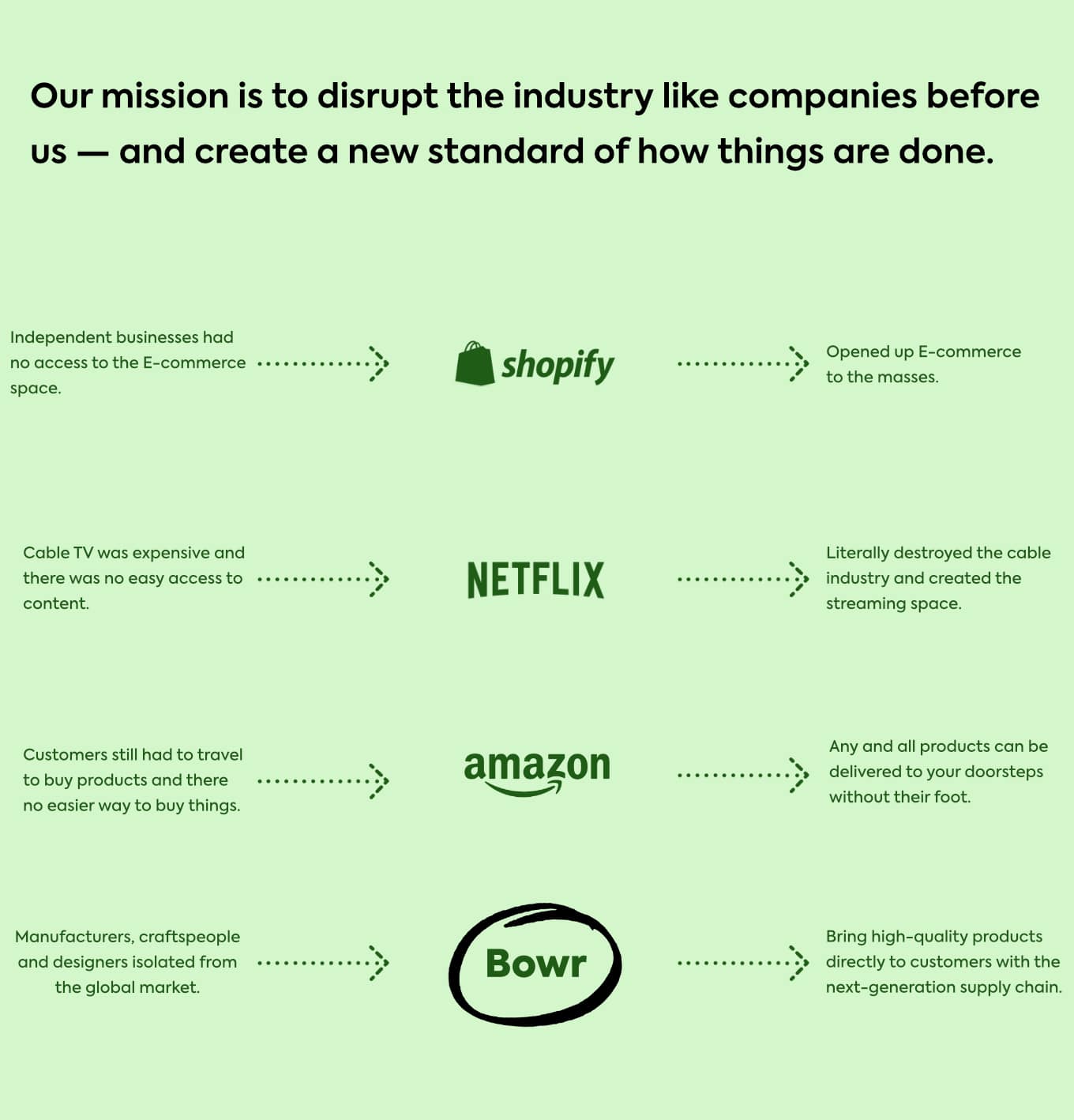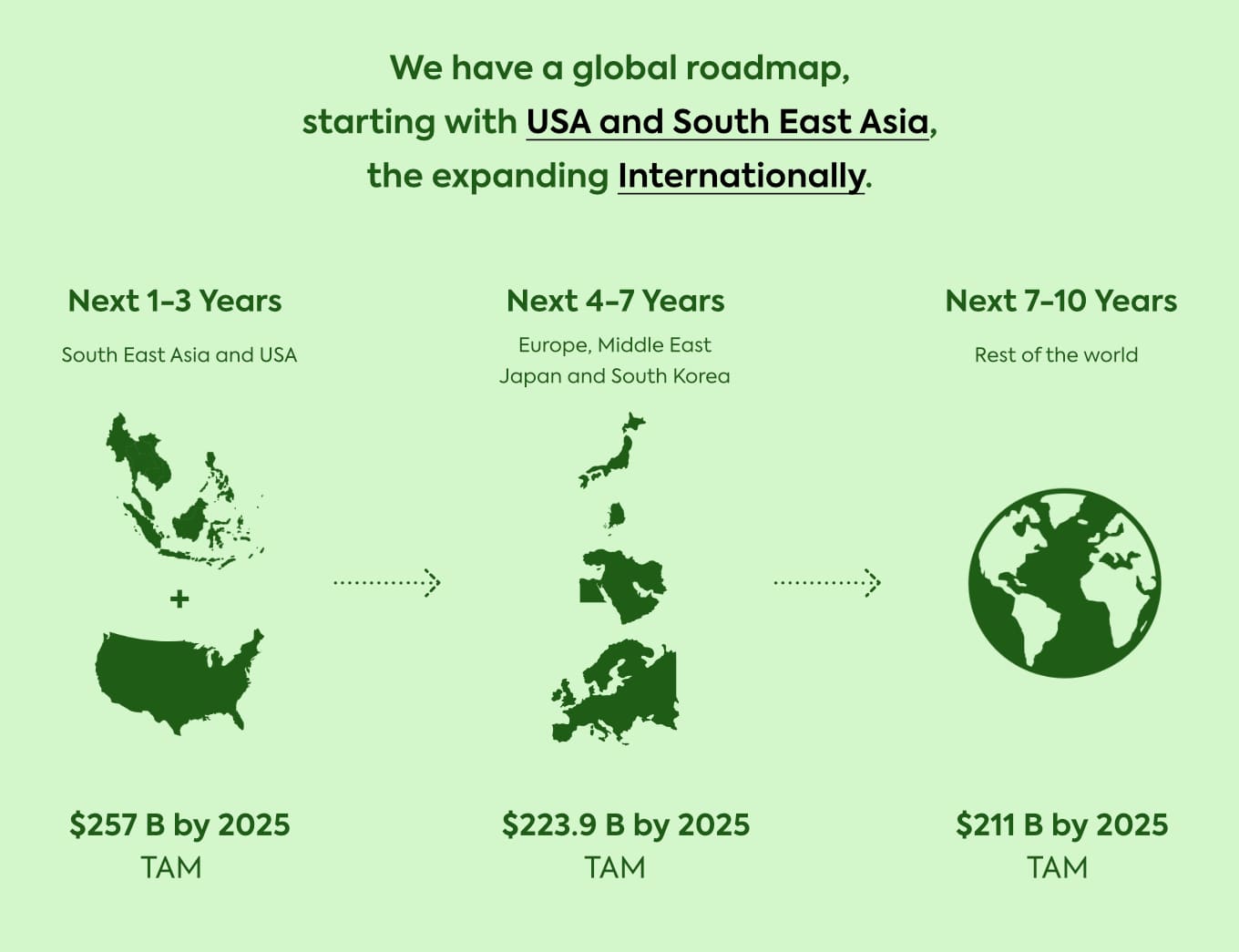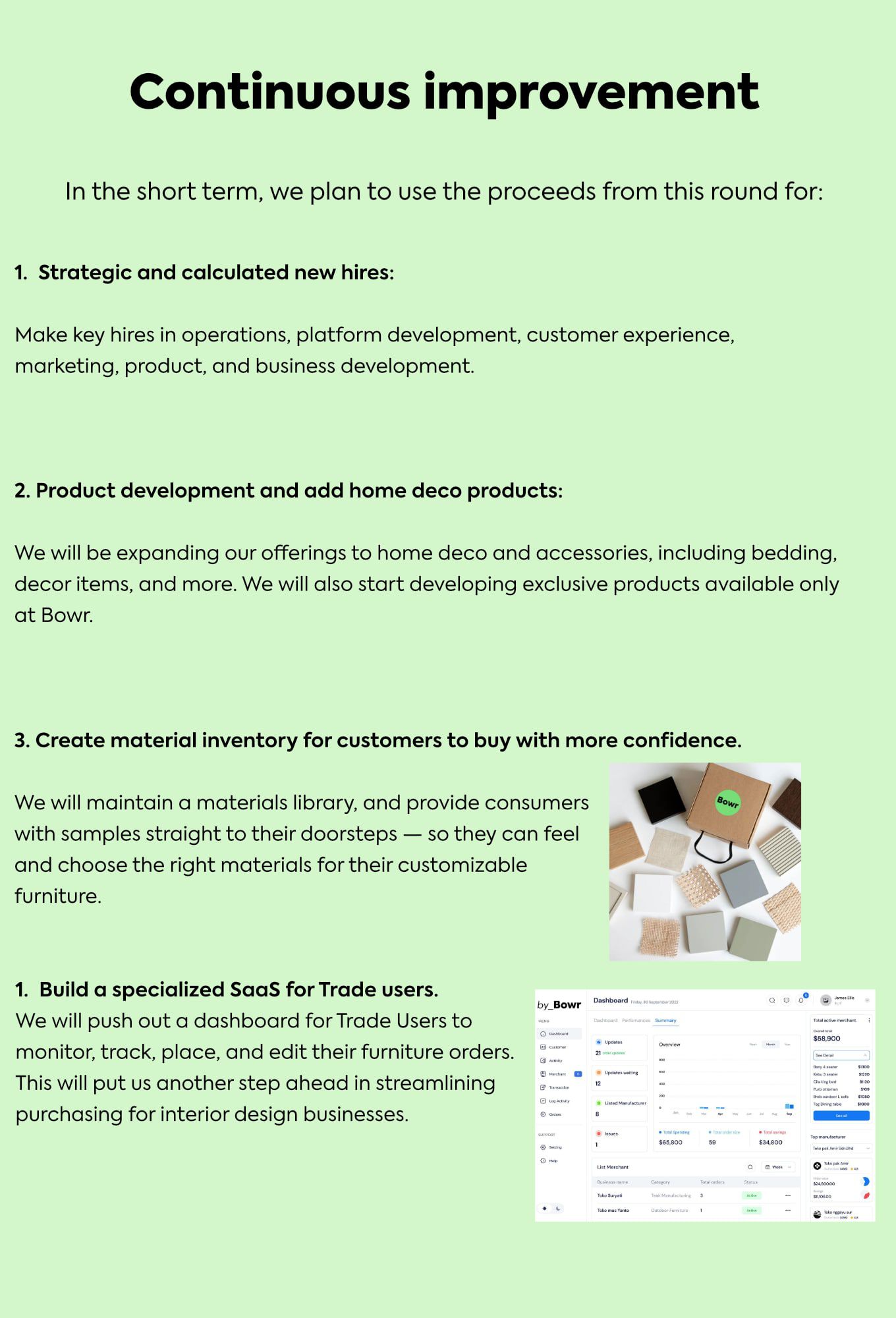 Bringing sustainability, equitability, and fairness to the furnishings industry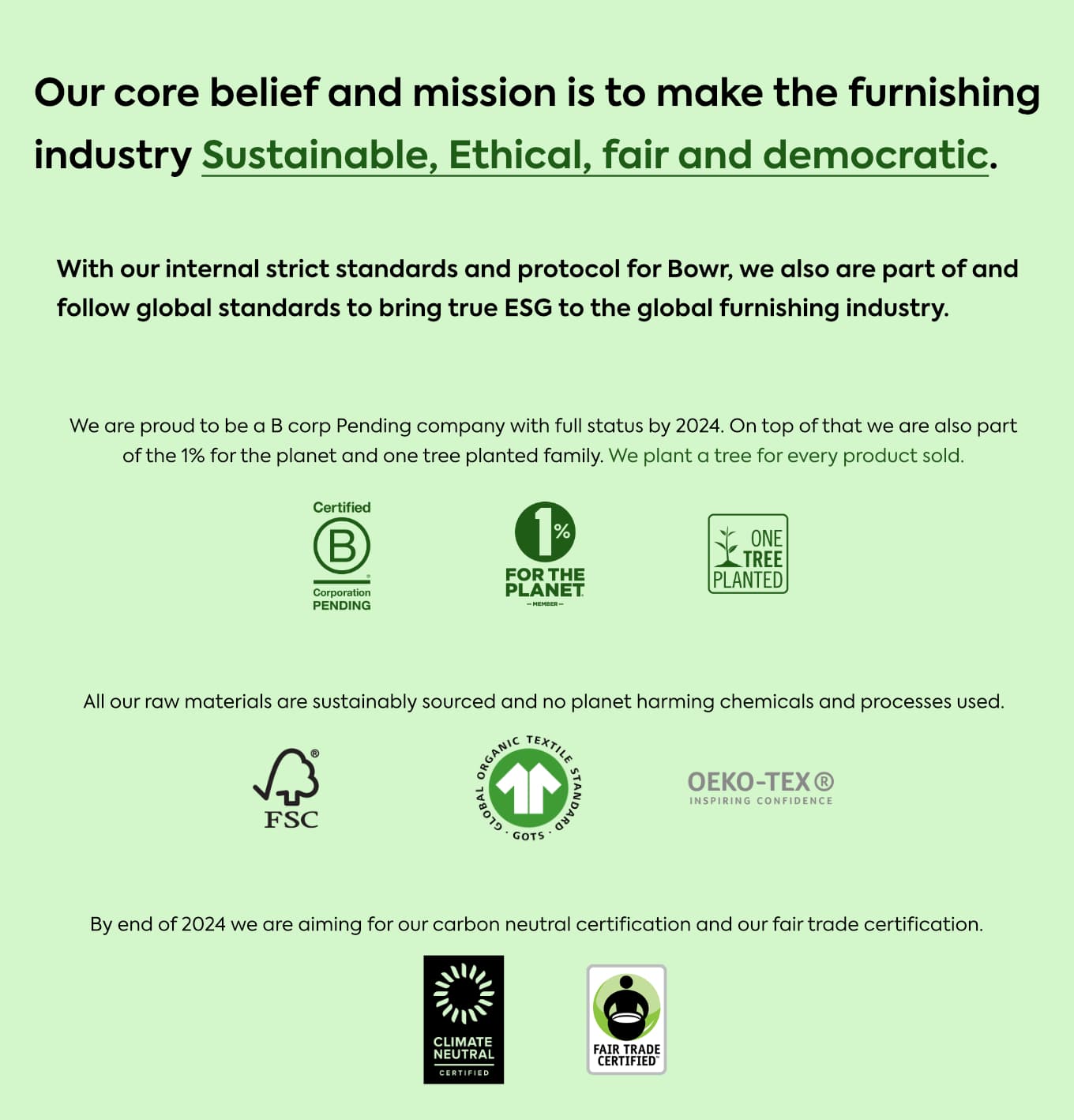 Built by founders who know the pain of makers & customers
From onboarding the first 100 manufacturers, to bootstrapping and selling over 1000
units of furniture by themselves.