The world is facing significant problems
at the intersection of pharmacology,
mental health, and sustainability.
.....
Climate change, drought, environmental damage and supply chain issues endanger the cultivation and quality of food:
Current production methods use finite resources very inefficiently

Food and medicine production practices are bad for the environment and unsustainable in the long run
The world is facing food and medicine shortages due to wars, climate change, and supply chain issues
.....
Society is confronting a mental health challenge (depression, anxiety, PTSD and other conditions):
2 billion people worldwide suffer from mental illness every year
1 in 25 people experience debilitating mental illness
50% of the worldwide population will experience mental illness in their lifetime
The projected worldwide cost of mental disorders by 2030 is $16 Trillion
.....
The current mental health pharmacology is based on the extraction of active ingredients from naturally-occurring plants. The cultivation and collection of the desired molecules:
Requires vast spaces serviced with large volume of resources (water, electricity)
Brings many plants to the brink of extinction
Creates a significant carbon footprint and is environmentally destructive
Most harvesting methods are tortuous to the animals
An alternative production method is chemical synthesis, based on which the desired molecules are created by combining reactants with (hazardous) catalysts and solvents. This method is not desired as:
It is difficult to control the chemistry
It can create the "wrong version" of the product which is not bioidentical to the desired molecule
Hazardous chemicals create health and environmental hazards
It is extremely costly depending on the required chemical reactions
It produces significant amounts of chemical waste and CO2 per KG of product
Advanced synthetic biology for planet and human health
CB Therapeutics has developed an innovative synthetic biology & cellular agriculture platform to efficiently discover, develop, and produce molecules and compounds — to solve humankind's most challenging mental health, healthcare, food, and environmental problems.
Our mission is to produce drugs and food products by using minimal resources, in the most efficient way possible, while driving down the cost of production, AND doing it in a sustainable way that is good for the environment.
---
Biosynthesis
---
With this process, we guide genetically programmed enzymes to convert sugars into the desired products.
The advantages of this process are:
High-purity bioidentical products
Without heavy metals, pesticides or other impurities
A green technology
Has the smallest carbon footprint, does not produce toxic waste chemicals and does not impact plant and animal biodiversity
Fast production cycle turnaround
5-day fermentation allows for on demand production
Extreme flexibility at low cost
Analogs can be created biosynthetically by plug-and-play modular enzyme parts, using unnatural precursors for bioconversion
Patented technology
Making use of cutting-edge proprietary innovations in gene and protein creation; precise control over molecule biosynthesis for pure end-product
---
Our approach
---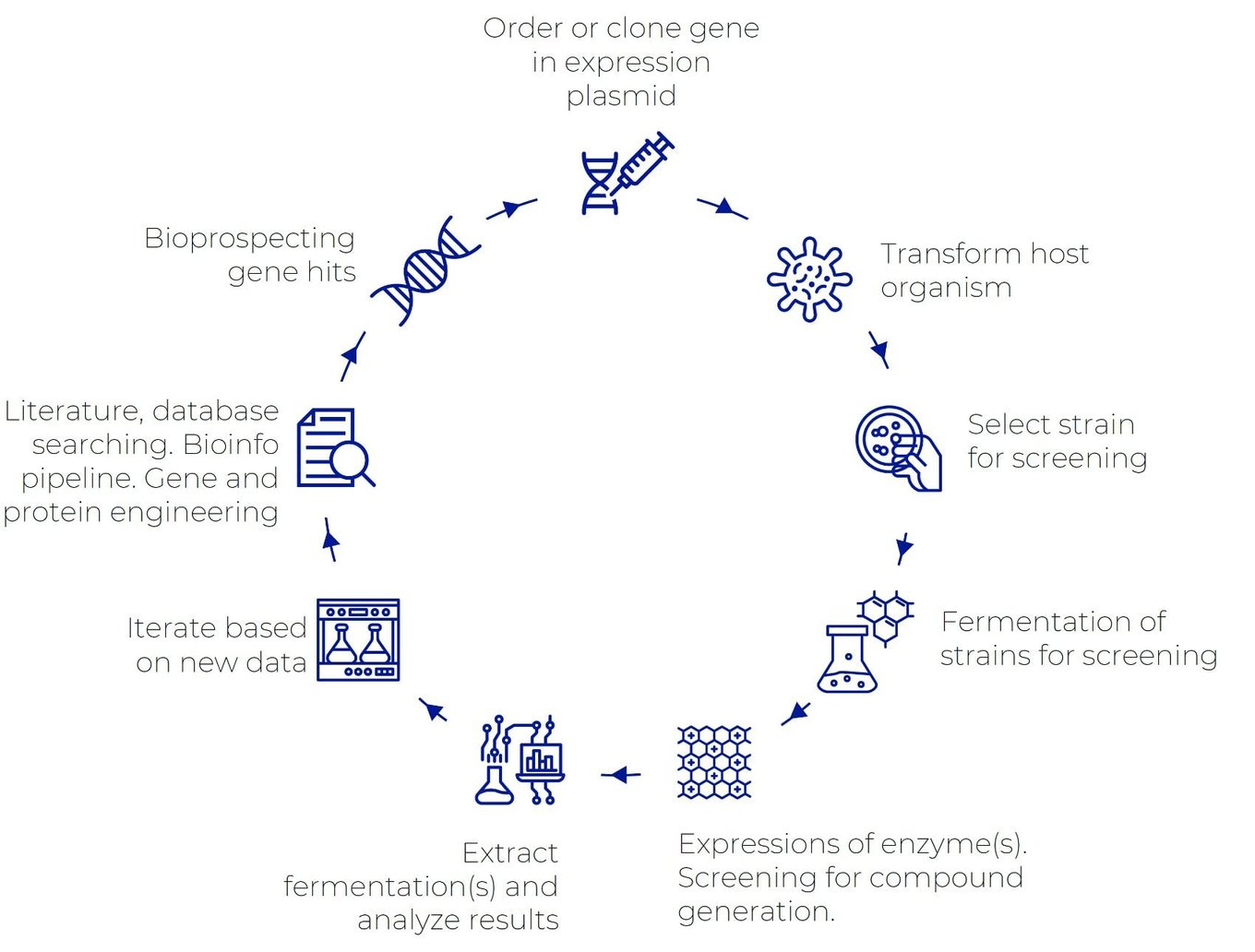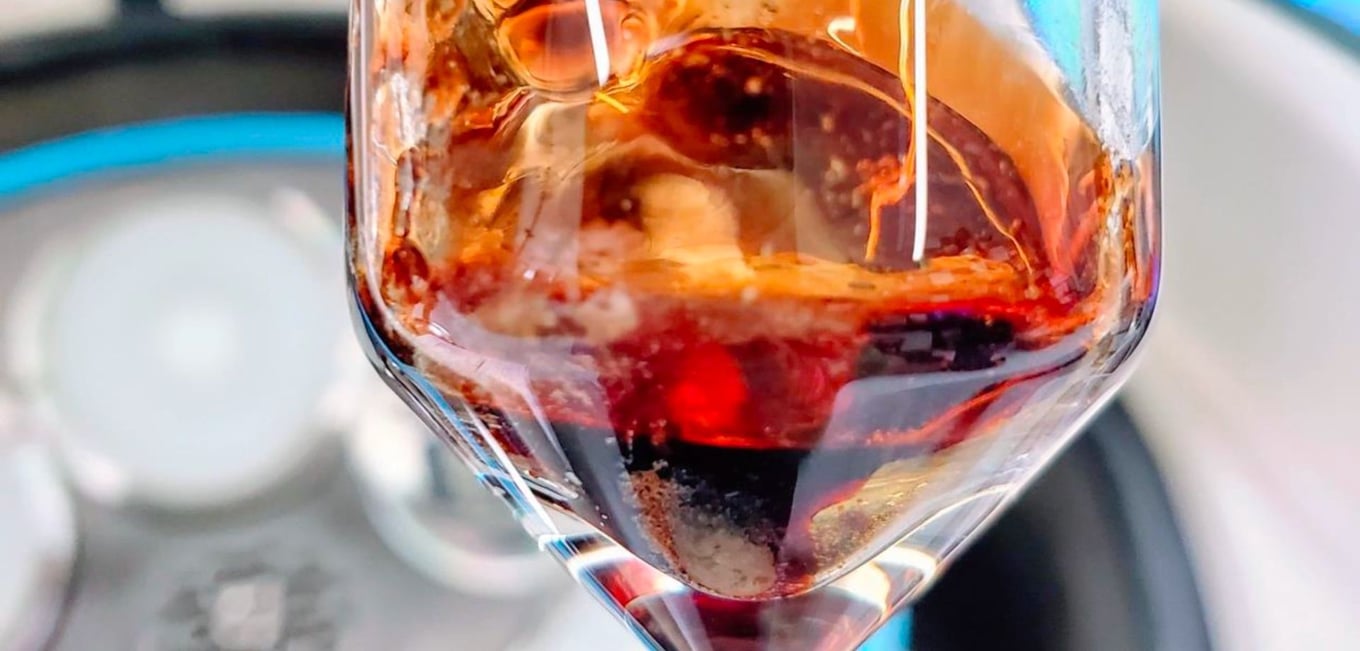 Better products for a sustainable future
CB Therapeutics can develop compounds to service a wide range of industries. Currently we are focusing on the pharmaceutical, nutraceutical, cosmetic, and food industries.
Three classes of lab-validated products: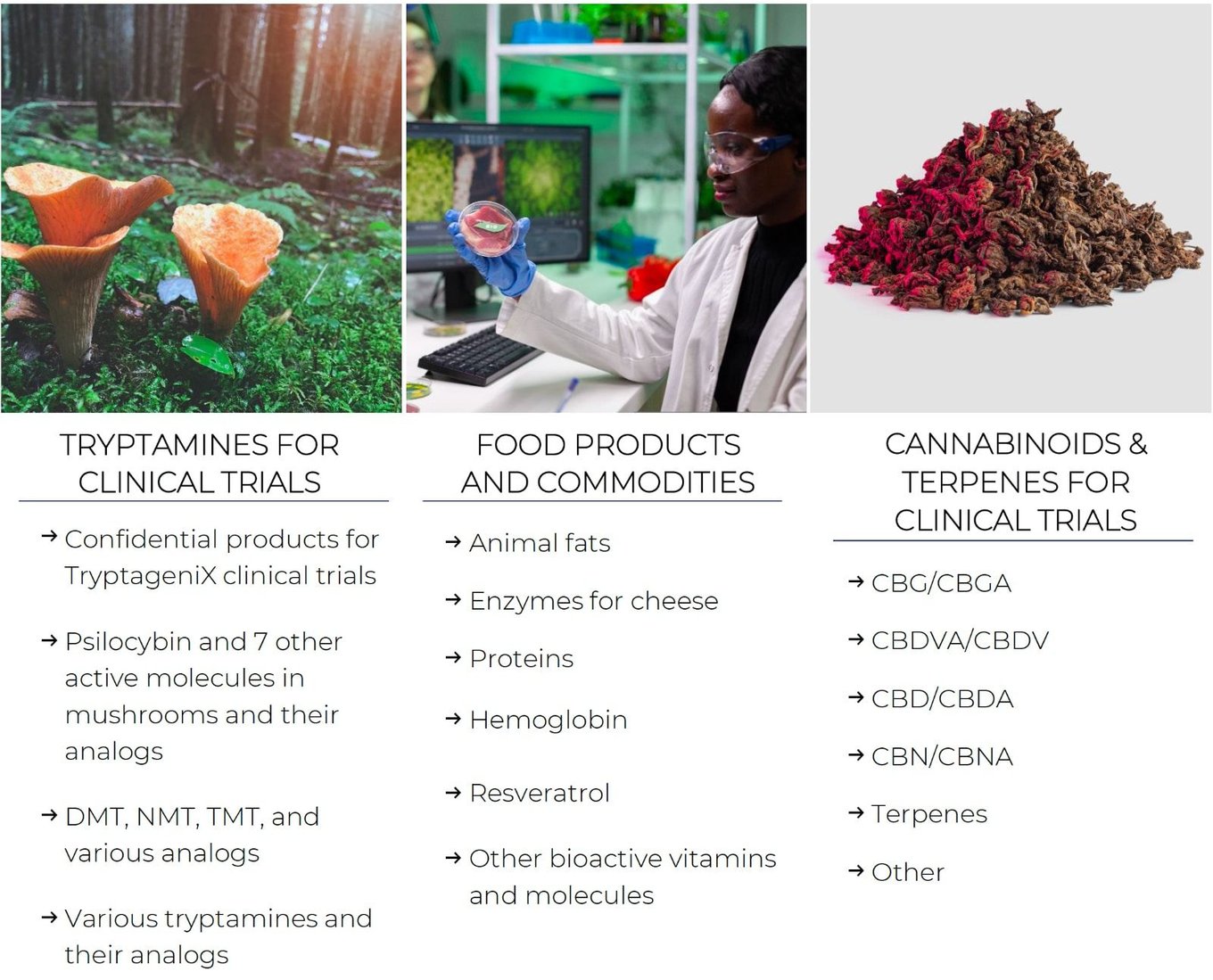 —
Other services
—
In addition, CB Therapeutics offers the following services to other biotech companies:
Consulting

Strain optimization

Fermentation

Analysis
$2M in IP licensing fees
Raised $400K from Psychedelics VC firm in Jan 2023
Two additional clients signed up for fermentation services
Joint venture(TryptageniX, Inc.) formed in Dec 2021 with Atai Life Sciences (NASDAQ:ATAI), the largest psychedelics clinical trials company in the world!
$2M in IP licensing fees to CB Therapeutics, along with monthly recurring revenues for the development and production of next-generation psychedelics and processes
Near-term path to profitability (see Customers, below).*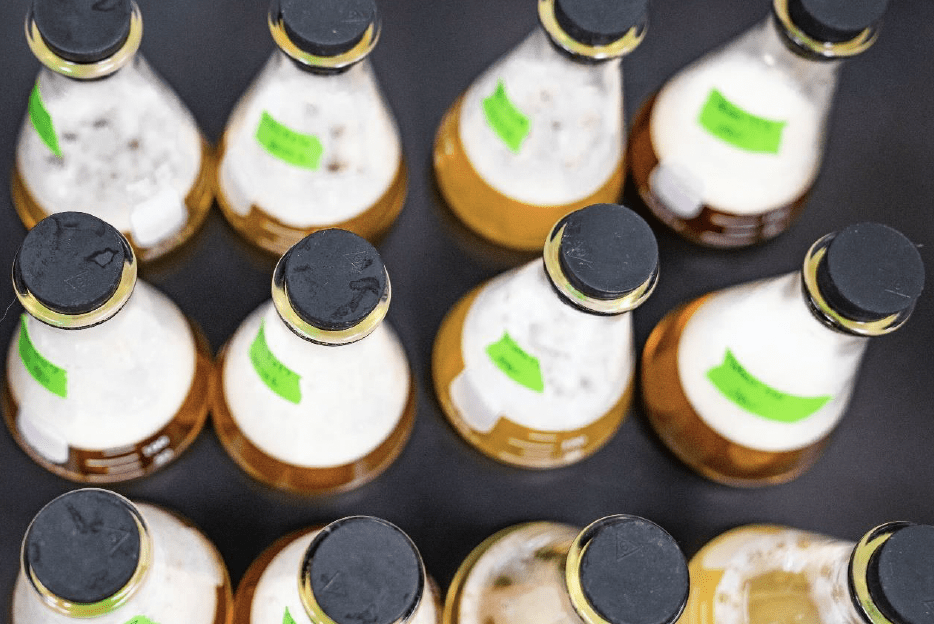 New LOI and MSA agreements signed
Current prospects give us a
near-term path to profitability.*
In addition to our revenue generating JV with Atai Life Sciences, CB Therapeutics has signed up 3 new clients. It earns monthly revenue which covers a significant portion of its monthly expenses. That fact, alone, separates it from any comparable biotech startup company.
We are in the negotiation stage with another three prospective clients. These transactions are expected to close within the next three months, at which point the company will be profitable.
Our transaction pipeline is lengthy and it includes Fortune 500-size entities.

Leveraging multiple
revenue streams
Income is contributed from the following activities:
Strain development: Monthly fee for R&D services

Production: Proceeds from the production and sale of molecules when the R&D phase is completed

Fermentation: Recurring monthly fees for fermentation services

Lab testing: Fees for lab testing services

Royalty fees: Amounts paid by our clients for the use of our products or patents by them

Consulting/Analysis: Fees collected from offering consulting or analytical services
Market opportunity spanning food tech, tryptamines, and cannabinoids
Tryptamines:
$16B: Size of antidepressant drug market
$1.8B: Mkt for substance abuse treatment
Food tech:
$1.7T global meat market
$30B pet food market (which uses lots of fish and meat)
Cannabinoids:
Cannabinoids Pharma Mkt: $127B by 2028
Biosynthesis opportunity $10B by 2025, $ 115B by 2040
Strong IP, strong team, strong relationships, strong model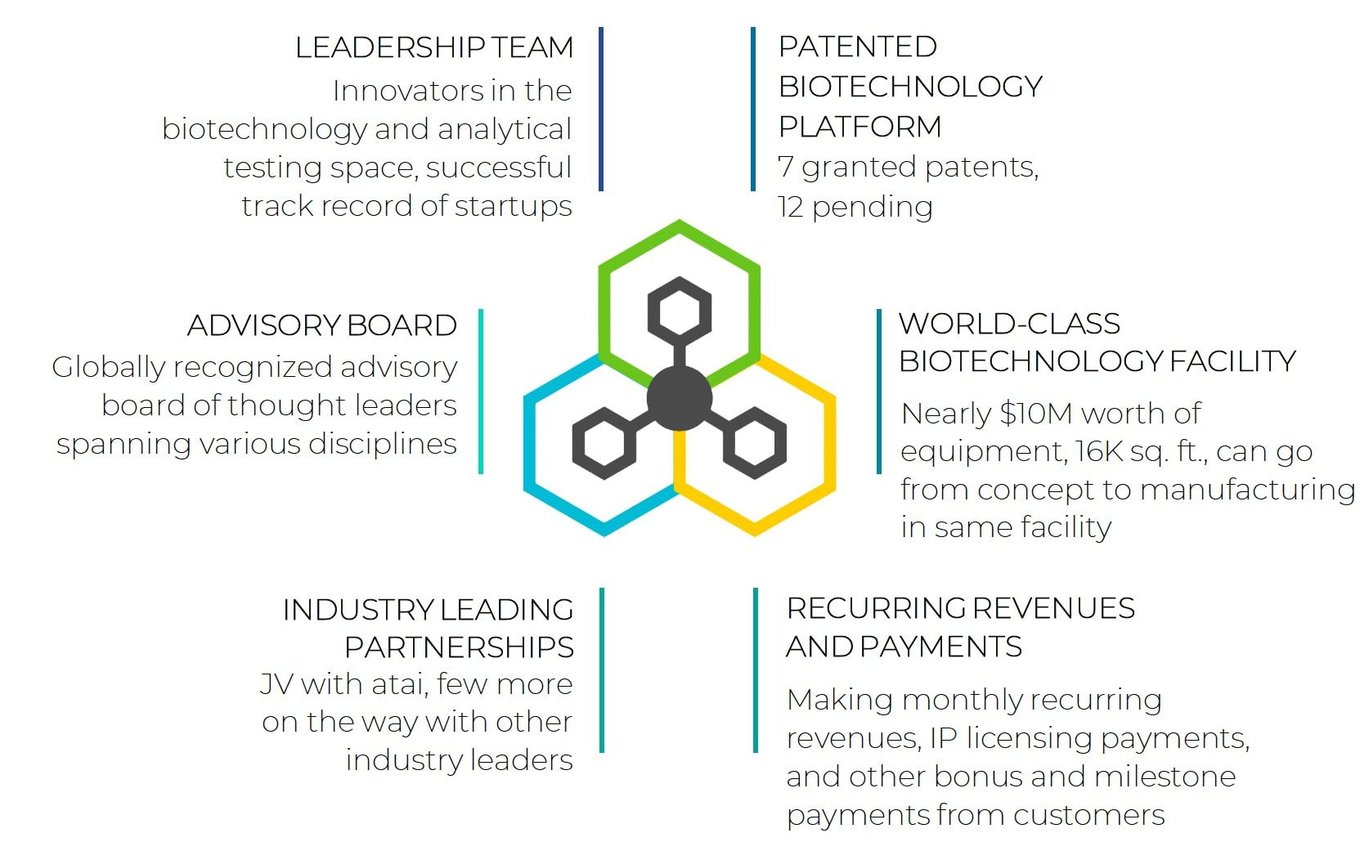 Precision fermentation is changing food & chemical
production worldwide
CB Therapeutics is leading the way for the sustainable production of various therapeutics and food products
using our patented platform.
—
Our strategy is to:
Develop novel products and technologies in medicines, food tech, and commodities industry
File patents and trademarks on our innovations
Partner with industry leaders in each vertical to commercialize and deploy our products in the market
Better planet for better human health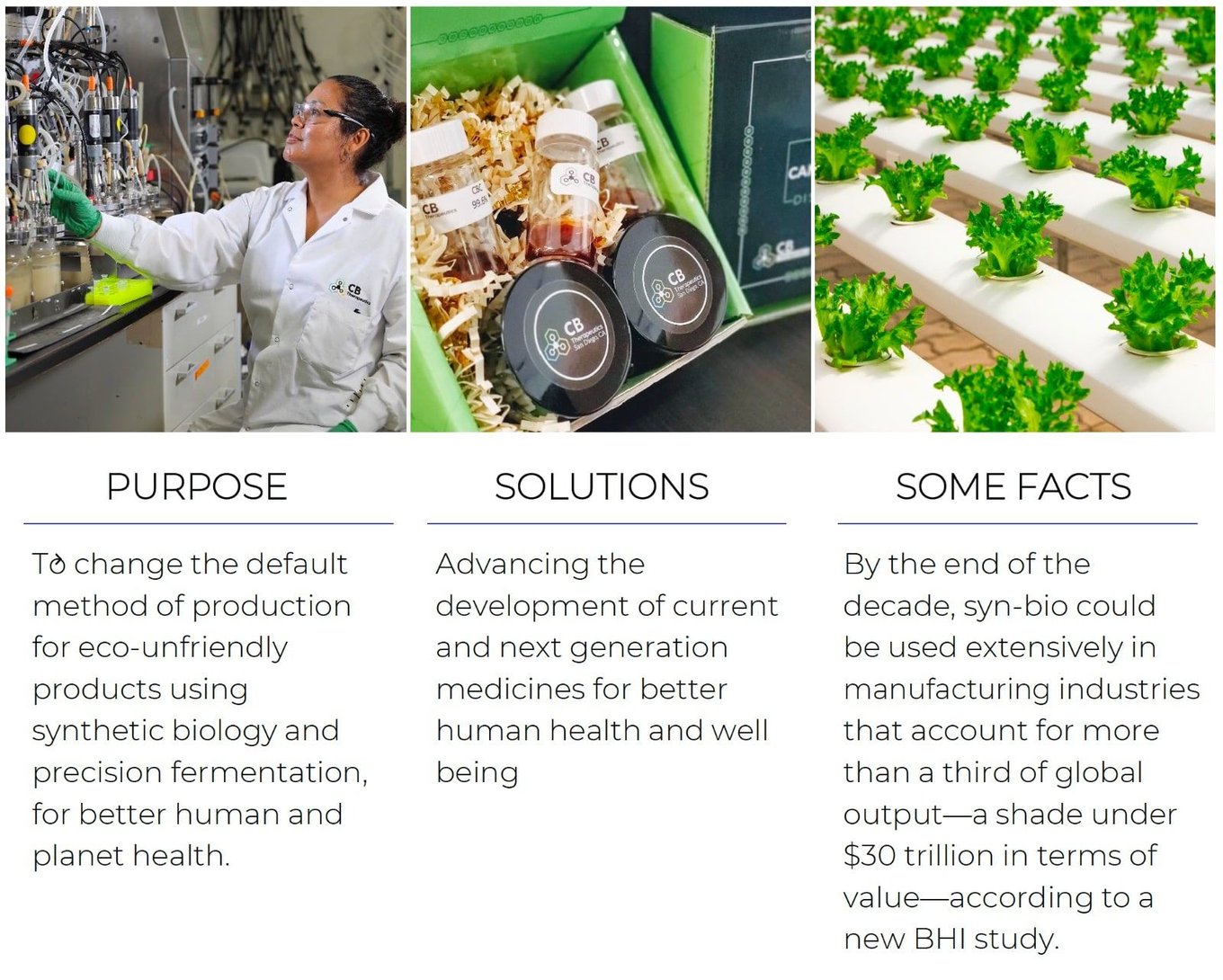 $11M+ raised to date
Seed: $2M
Y Combinator (joined S18 batch at YC) SAFE: $5M
Series A: $5M
Convertible Note: $500K
Sher Ali Butt
Co-founder, Chief Executive Officer, President, and Board Member
Leading expert on tryptamine and cannabinoid pharmaceutical
industries

Biochemistry background from UC Davis and MBA from UCSD Rady School of Business

Previous founder of CB Labs, a premier cannabinoid formulations testing lab in northern California

Experience with bringing molecules through FDA process
at Novartis
Jacob Vogan
Co-founder, Chief Scientific Officer and Board Member
Deep expertise on the biosynthesis of cannabinoids, tryptamines, and various other psychedelic molecules. PhD and Postdoc at UC
Berkeley, researcher at UC Davis and UCSF. Over 15 years experience in bioengineering, author on 18 peer reviewed scientific articles and over a dozen patent applications.

Focused on improving the human condition by driving scientific research and products which treat mental health disorders, increase healthspan, and promote longevity.
Why invest in CB Therapeutics?