Our mission is to enhance human movement
We are enhancing the way people learn any new physical skill — from walking, running, and exercise, to fine motor skills such as playing the piano.
Our initial area of focus is enhancing mobility.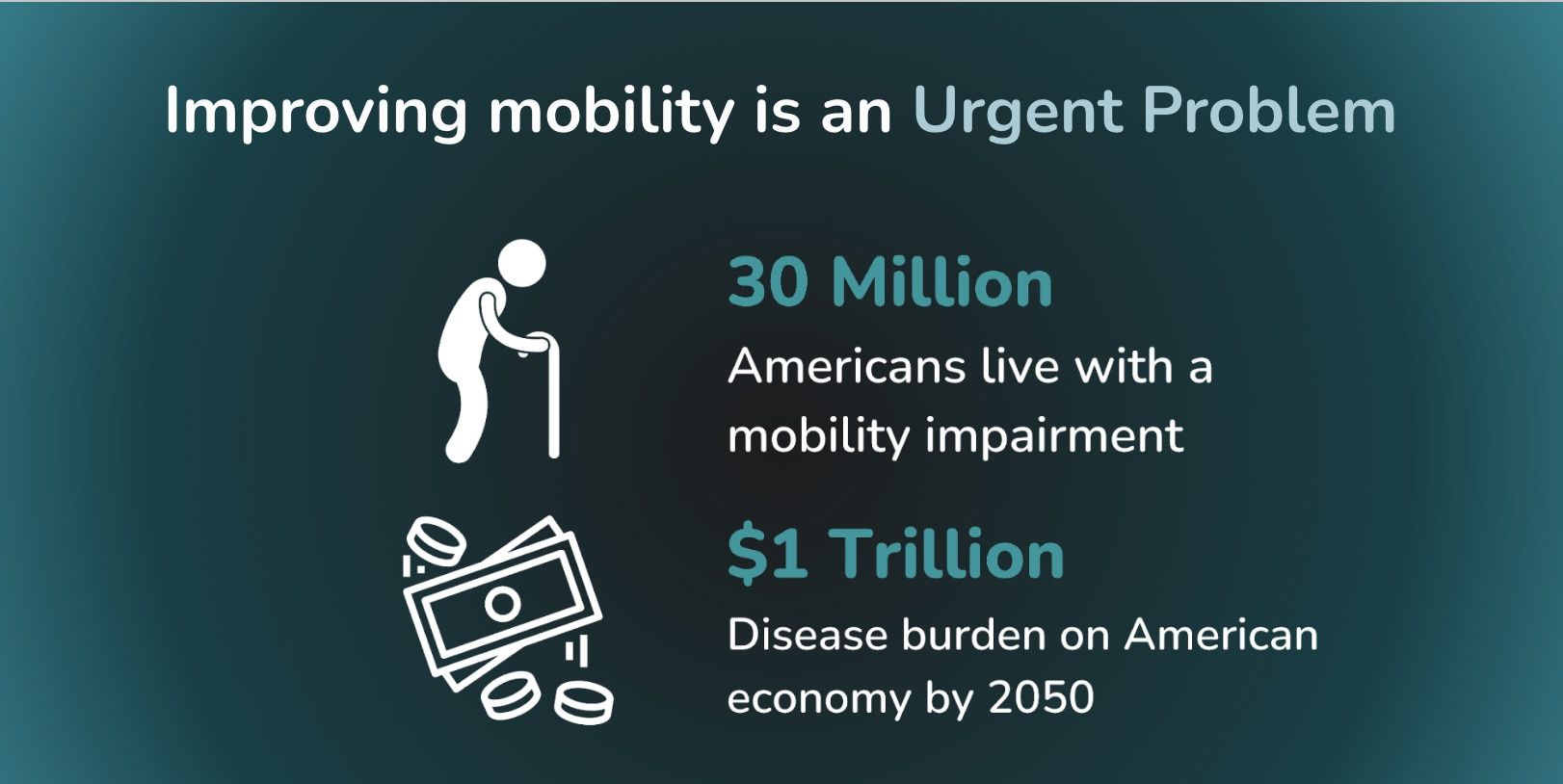 Outdated canes, walkers, and braces are the standard of care and can lead to deteriorating walking health.
There is a massive opportunity to enhance mobility and track movement data with A.I. based tools and therapy
EVOWALK:
Smart device-powered
mobility therapy
Evolution Devices is revolutionizing mobility health through our connected digital health platform — starting with walking rehab. We're restoring and prolonging mobility for people with mobility impairments.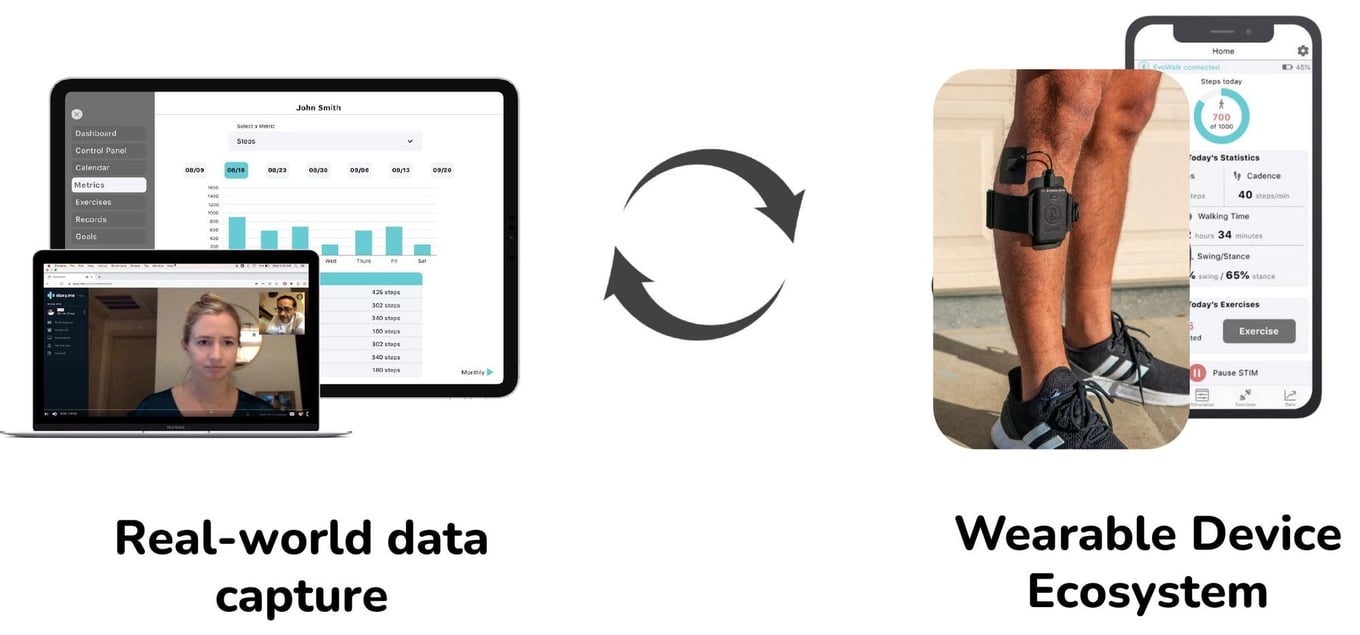 The EVOWALK platform is a digital therapy solution built around an AI-powered muscle stimulation device. The EVOWALK device gathers detailed walking data and provides electrotherapy to stimulate muscles at the right time to rehab walking and prevent falls. Patients and their physical therapists use data generated by the proprietary EVOWALK AI to set personalized goals and care plans.
Stroke survivor able to lift paralyzed foot with EVOWALK smart stimulation
EVOWALK On/Off effect demonstrated by a person living with a
mobility impairment due to Multiple Sclerosis
—
In preliminary studies of 8 weeks, we see up to a 10x increase in steps per day and a 20% increase in walking speed with the EVOWALK.

EVOWALK is used on average 6 hrs/day. This voluntary high adherence leads to novel, real-world walking data collected and used to improve and personalize care plans.
Planned growth for 2023
Recent & upcoming milestones
Formative studies completed Q4 2021
Patented System Q1 2022
Abstract published with a poster presentation at the Consortium of Multiple Sclerosis Centers Q2 2022
Paid research pilots Q4 2022
Usability studies completed Q4 2022
IEC/EMC Testing Completed Q1 2023
FDA 510(k) submission Q1 2023
First articles manufactured Q2 2023
FDA Clearance projected Q4 2023
Sell initial 50 EVOWALKs Q4 2023
Manufacture 500 EVOWALKs Q4 2023 - Q1 2024
10 rehab clinics onboarded (~20 patients per clinic)
1000+ patients waitlisted for launch
Subscription-based B2B2C
$3k/clinical package
—
$85+/month SaaS + consumables
Clinics purchase EVOWALK Clinical package

Remote care package included
Clinician Certification program
Enables remote monitoring as of 2022 (clinics need this now)

Patients purchase EVOWALK device after completing course of care
---
Achievable high growth with 9x LTV/CAC
---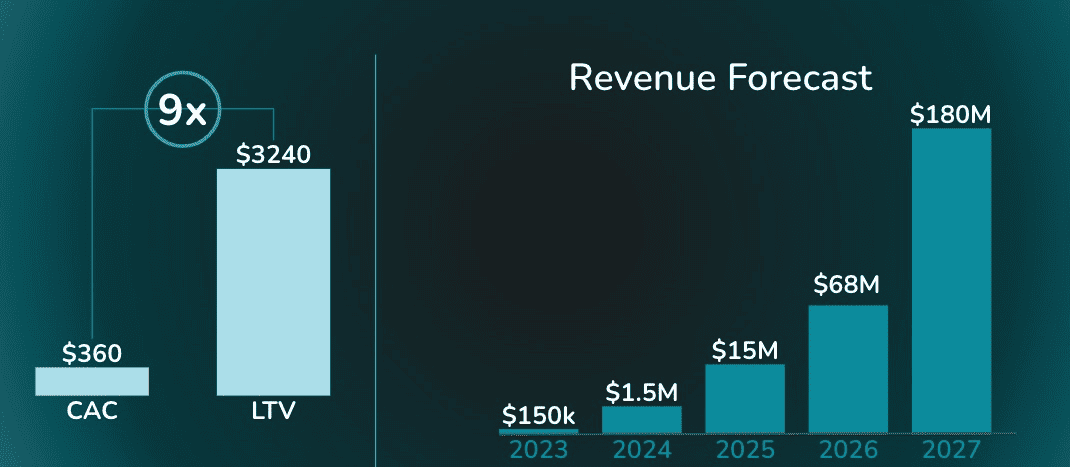 $6B initial and
$45B growing market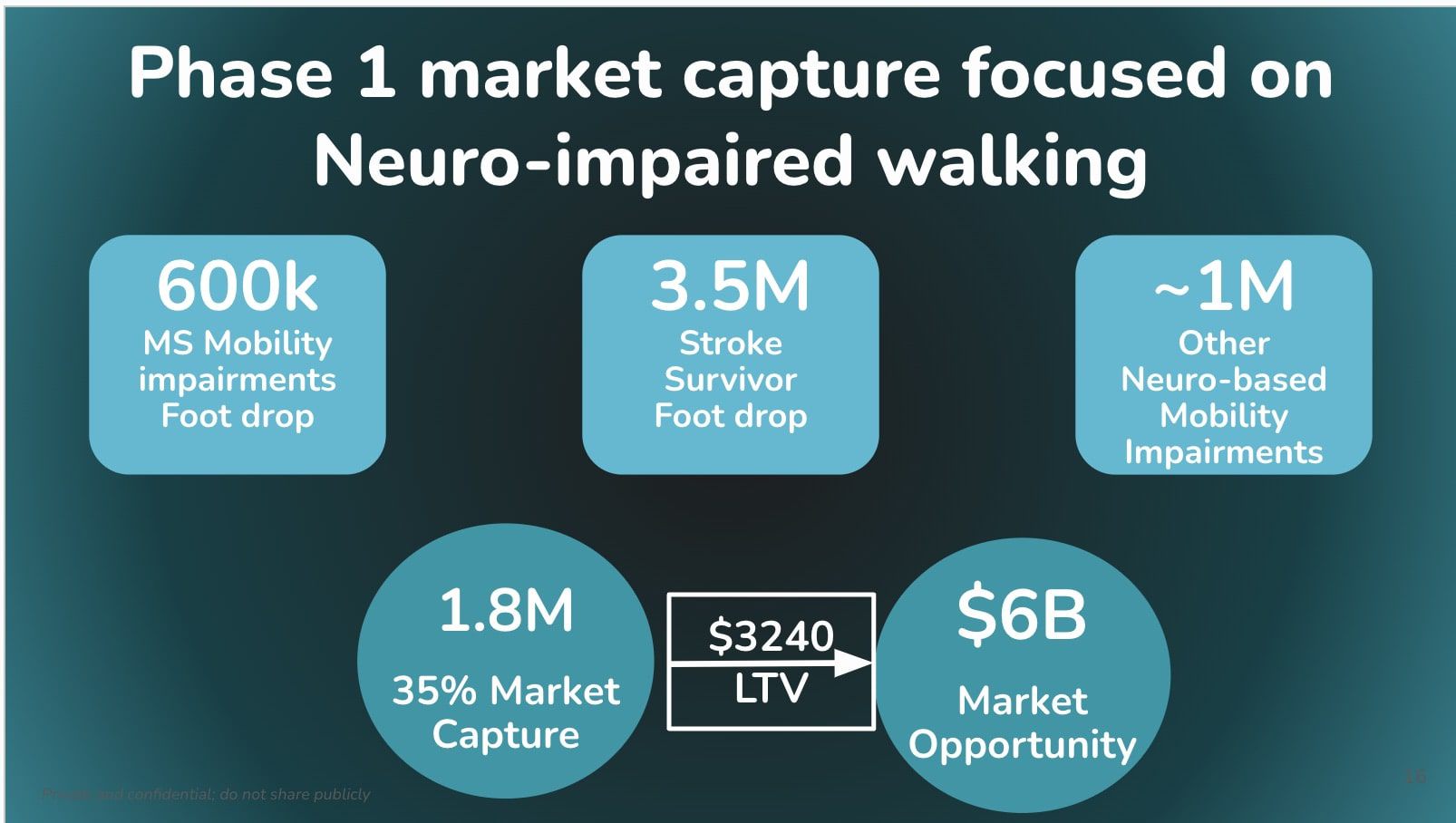 EVOWALK is initially focused on solving mobility issues for the estimated 5M people living with a neurological walking impairment. There is a clear regulatory pathway for FDA clearance and a strong need for new technology in this initial market. We estimate a $6B market with our B2B2C model with a 35% market share target (1.8M people).
EVOWALK is built to assist other walking impairments. With further research and development, we plan on improving mobility for the aging population and providing pain relief for those with osteoarthritis. These solutions will likely have different pricing structures, but open up EVOWALK to large market opportunities with minimal software and hardware development.
Focusing on lower-limb mobility alone, there is a $45B total market opportunity. There is significant room for Evolution Devices to take a large portion of the market with our AI-based solutions.
IoT and AI solution for enhanced mobility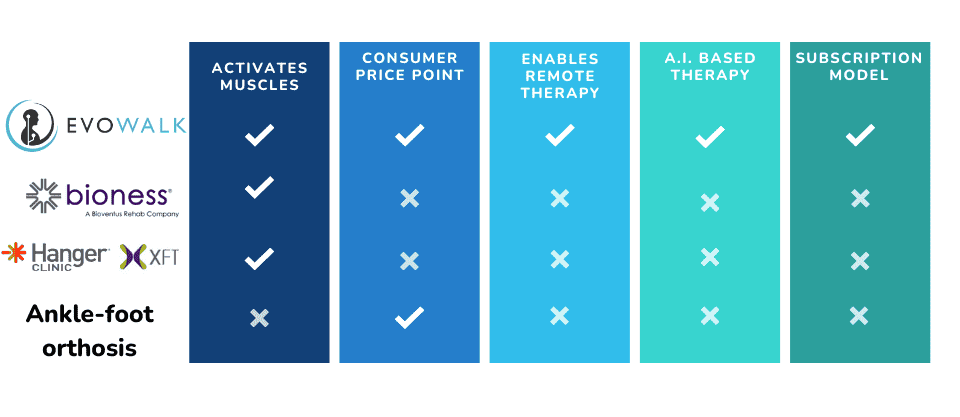 EVOWALK has innovated over its competition through our use of modern technological advancements in IoT and AI to create a sleek, effective, and affordable solution to expand the market opportunity. EVOWALK patented AI system (March 2022) aims to be the first FDA-Cleared AI-based solution for foot drop. AI reduces the need for constant adjustment of stimulation timing and can adapt to different walking styles, positioning the EVOWALK to be extremely effective to treat and track mobility impairments and collect real-world walking data to personalize care for everyone.
Freedom of mobility is a human right
Evolution Devices' mission is to create accessible and innovative technology to assist and enhance human movement.
We believe freedom of mobility is a fundamental human right. Our vision is to lead the evolution of human movement with cutting-edge technologies enabling anyone, anywhere, to receive personalized rehab care and movement training. Starting with walking impairments from neurotrauma, our vision is to expand our ecosystem to rehab and enhance all types of physiological movements.
With your investment, you can help us achieve our vision to shape the future of human movement.
—
Phase II: EVOVISION
3D Markerless motion capture for biomechanics
—
EVOVISION is a 3D Markerless motion capture system built to collect accurate, high-quality biomechanics quicker and easier than ever.

EVOVISION is initially focused on providing a solution for gait labs in rehab centers and children's hospitals. The data from EVOVISION will inform care plans and is currently being beta tested at different hospitals across the US, including Shirley Ryan Ability Lab. The EVOVISION is supported by a National Science Foundation Phase II grant — a highly competitive grant awarded by the NSF.
EVOVISION adds to the expansive proprietary biomechanics data the Evolution Devices platform collects. As our platform collects more movement data, we are continuing to work to expand our ecosystem of devices and personalized training to not only assist people living with impairment but also train people in quickly learning any new movement.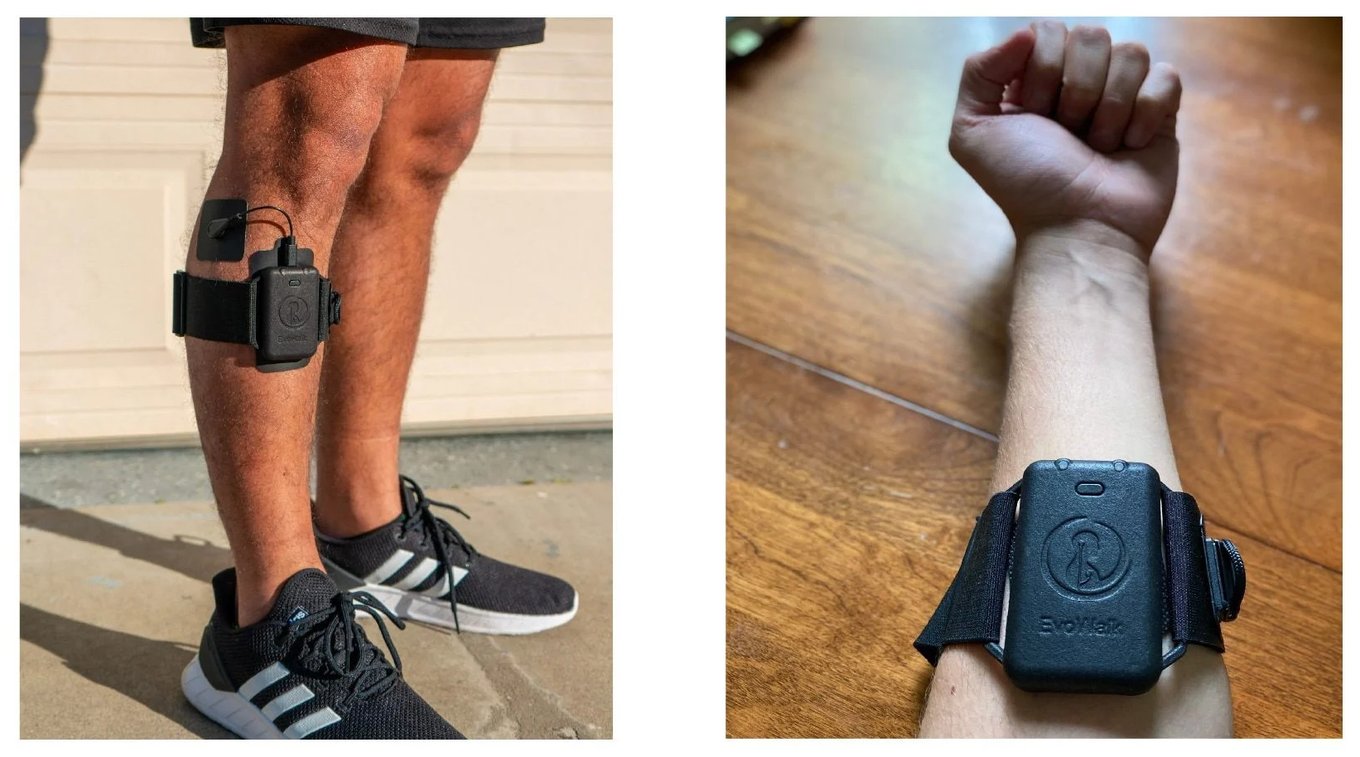 Why now?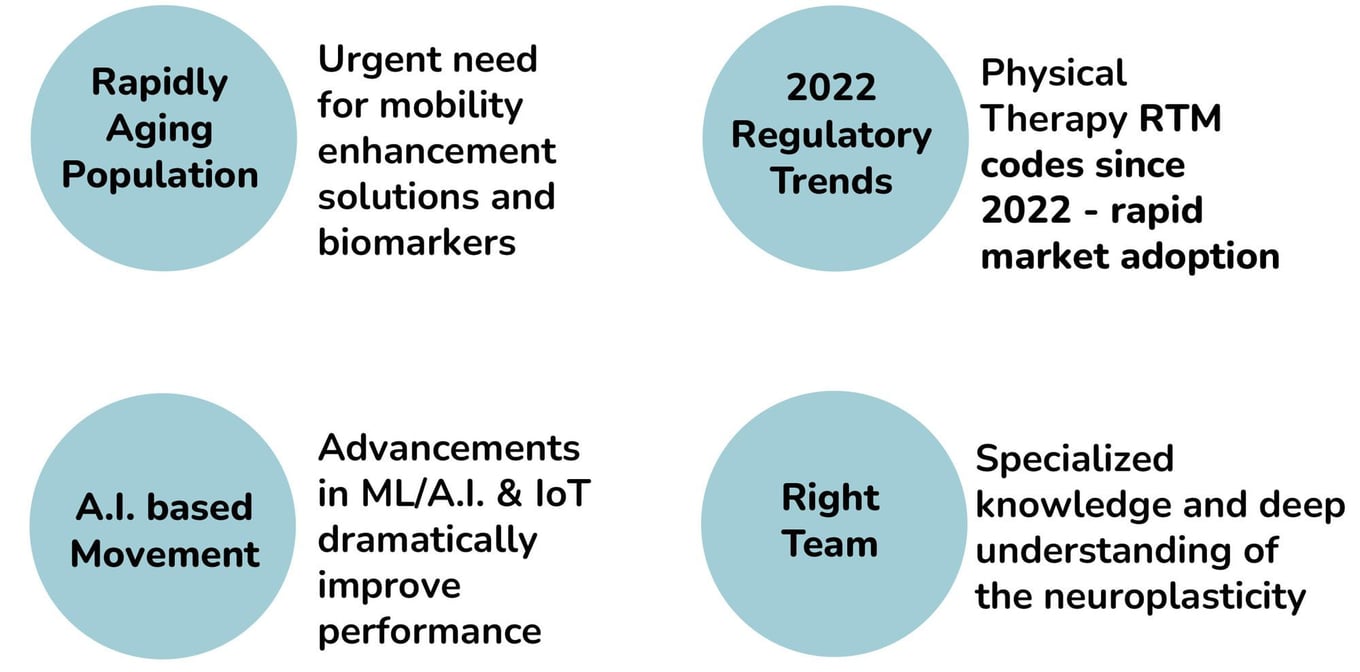 Backed by leading institutions
We've raised over $2.5M in funding to date. Notable investors include the Alchemist Accelerator Program and Edge Systems founder Bill Cohen, who led the medical device company to a $150M exit. A large portion of our funding comes from non-dilutive grants from prestigious institutions, including:
National Science Foundation (Phase I and II Recipients)

Toyota Mobility Foundation

Bristol Myers Squibb

National Institute of Health
—
With this investment, we have the opportunity for
NSF Phase IIB non-dilutive funding for up to $500k
for EVOVISION expansion.
—
An award-winning team with personal motivation
Our team of neuroscientists, medical device engineers, and neuro-specialist physical therapists have backgrounds from UC Berkeley, Vanderbilt, and UCSF. Our advisors and mentors have successfully commercialized and grown medical device businesses in the past.
Our founders are personally connected to the problem — they were inspired to build Evolution Devices to help Pierluigi's father, who struggles with Multiple Sclerosis and has since slowly been losing his ability to walk.
Pierluigi Mantovani (Co-founder & CEO) is responsible for Evolution Devices' strategy, partnerships, and fundraising. Mantovani is a healthcare entrepreneur and former Neuroscience researcher at UCSF, where he worked in the lab of neurosurgeon Dr. Edward Chang, developing technology and tools to stimulate the brain directly for combatting different neurological impairments. He received his BA in Cognitive Science from UC Berkeley and was inspired to build Evolution Devices to help his father, who lives with Multiple Sclerosis.
Juan M. Rodriguez (Co-founder & CTO) leads the technical development at Evolution Devices. Rodriguez is an electrical engineer and computer scientist. He received his BS in Electrical Engineering and Computer Science from UC Berkeley. Juan performed research at Princeton University, where he helped with the development of a large-scale strain sensing system that could be used for health monitoring and to integrate into IoT and smart buildings. Rodriguez has a personal interest in creating technologies that restore and enhance human capability after his grandfather lost mobility on the right side of his body due to a brain tumor.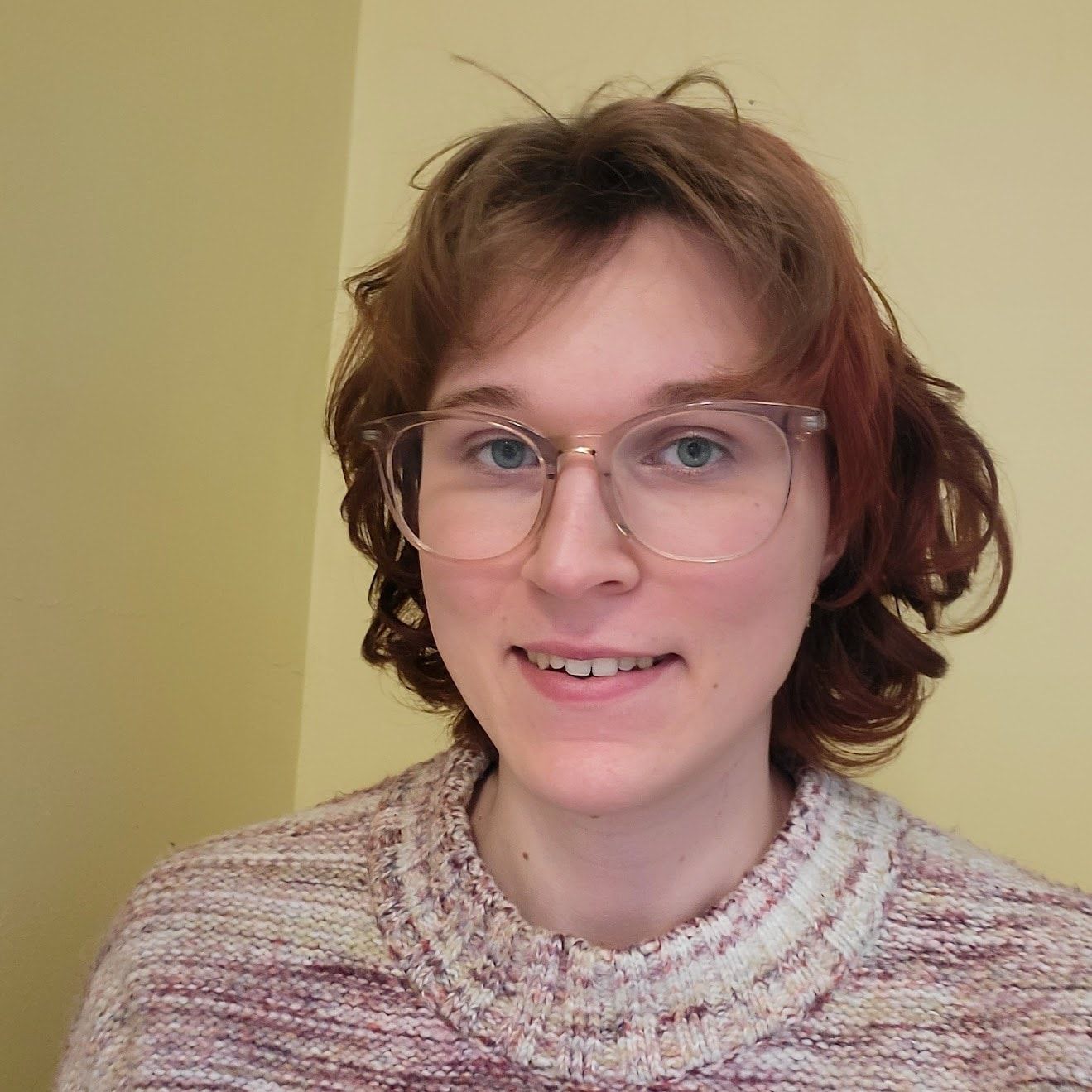 Lili Karashchuk PhD (Co-founder & Chief Science Officer) leads the machine learning and computer vision development at Evolution Devices. Karashchuk received their BA in Statistics and Computer Science from UC Berkeley and is completing their Ph.D. in Neuroscience at the University of Washington.