There may be other available opportunities that are similar to this investment but have different attributes, characteristics, cost factors, and fees. Disclosures & Disclaimers
Electric vehicles are growing...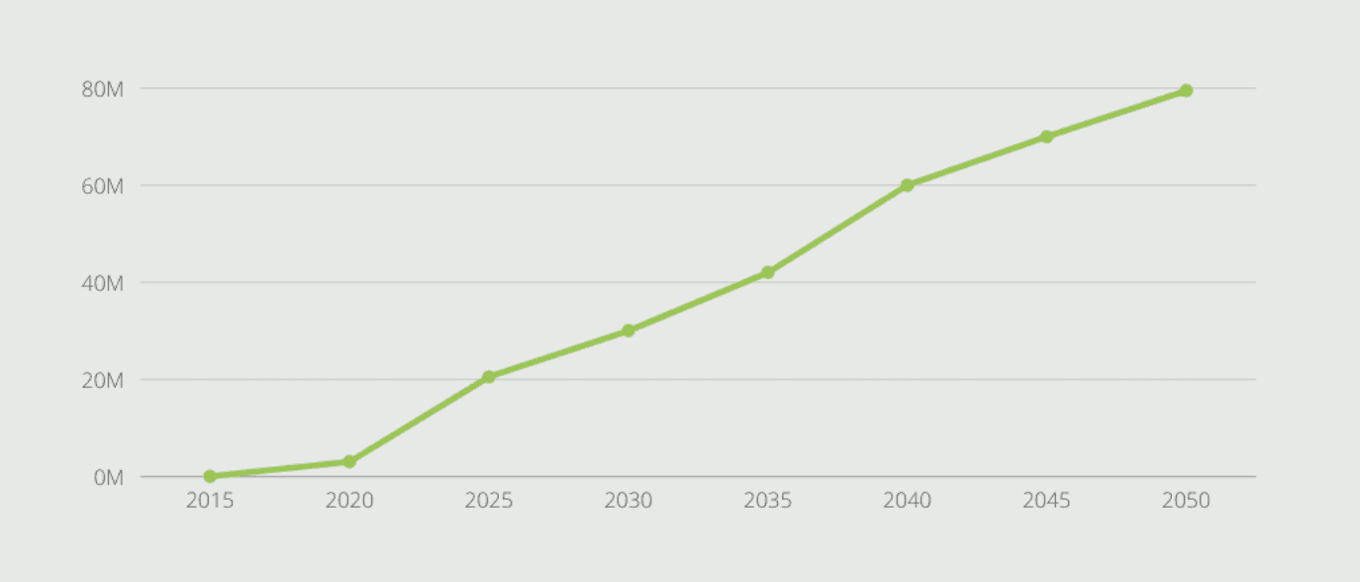 but we see the two largest barriers to electric vehicle adoption as cost and range anxiety.
Listening to Drivers
With a less prohibitive price point
and ranges up to 1,000 miles per charge, our vehicles overcome most purchase hesitancy.
Each vehicle can generate enough solar power for up to 40 miles of free daily driving. The average American drives less than 30 miles per day, so most Aptera owners will never have to plug their vehicle in to charge. This lessens the need for power grid improvements for EV adoption and makes Aptera one of the first electric vehicles that is "grid independent."
The next generation of clean energy vehicles is here
Aptera's solar electric vehicles aim to change how the world drives.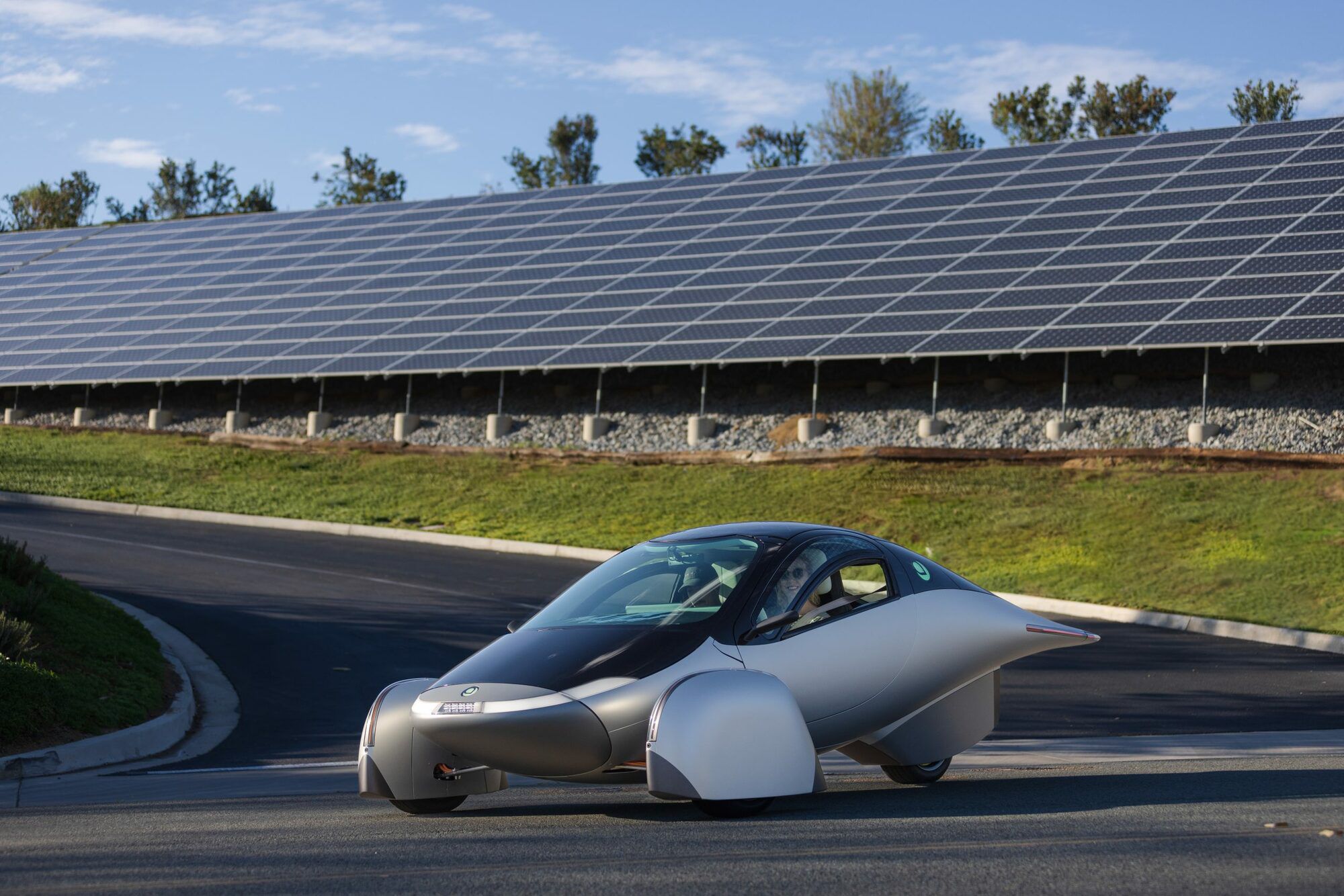 Aptera was created from the ground up with one purpose in mind — energy efficiency. Our unique shape allows Aptera to slip through the air using far less energy than any other electric and hybrid vehicles on the road today. That efficiency allows Aptera to have a much longer range than competitive electric vehicles.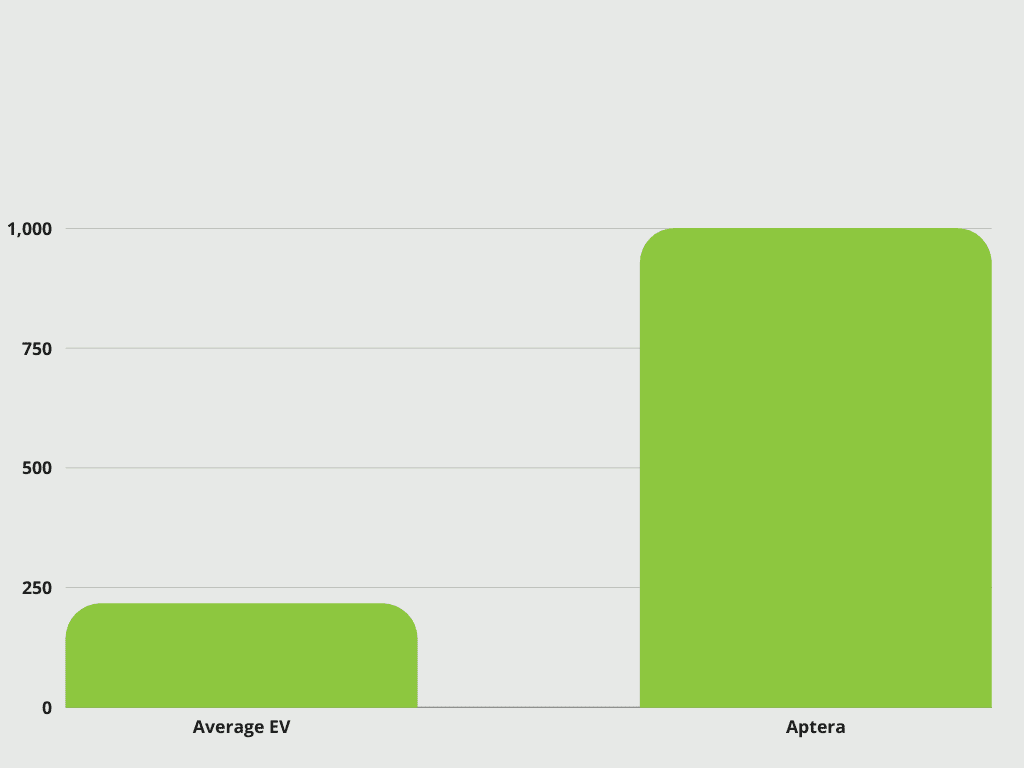 Whether commuting to work or camping off the grid, your options are limitless with Aptera. Each vehicle can generate enough solar power for up to 40 miles of free daily driving. And with the battery topped off from solar charging, you can travel up to 1,000 miles on a single charge.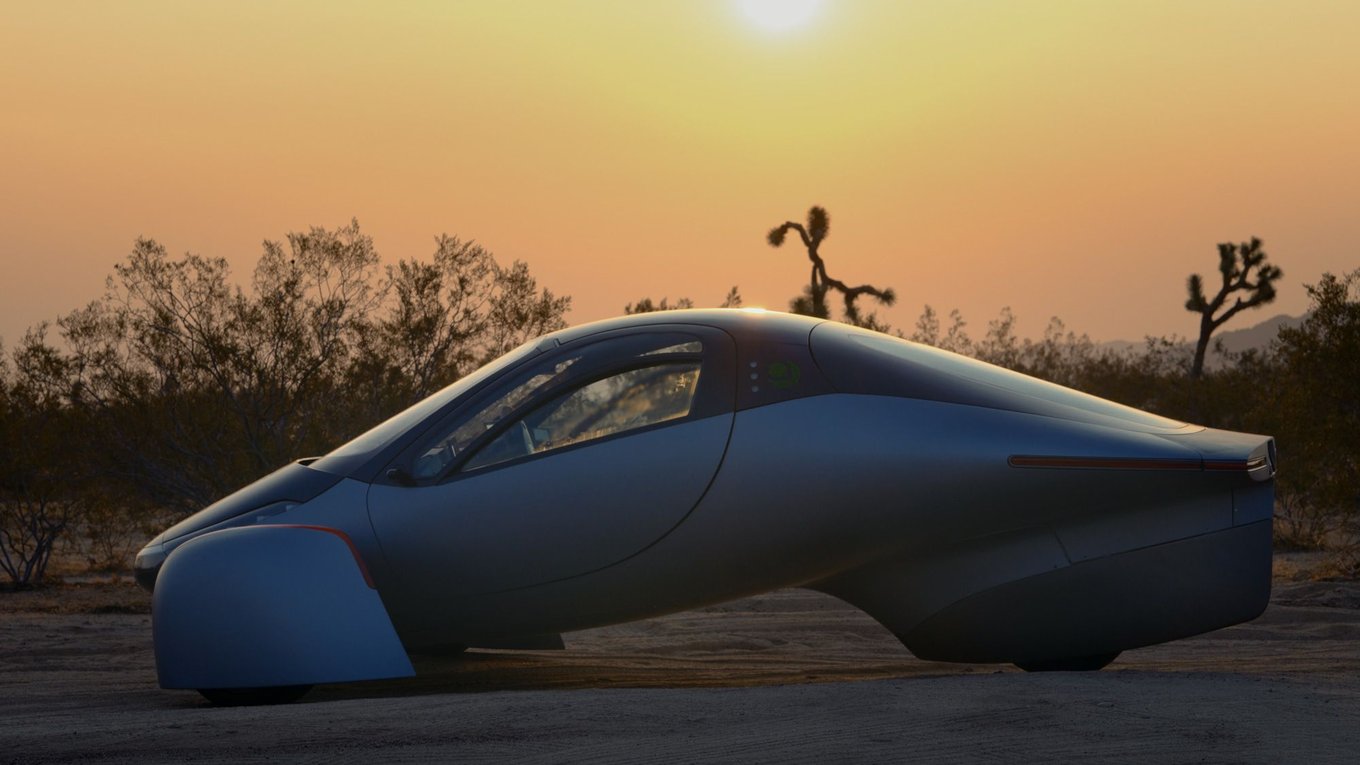 38,000+ vehicle reservations and $1.4B+ in potential revenue
Aptera is leading a global
movement toward solar mobility.
More than 38,000 people have already reserved an Aptera, representing $1.4B+ in potential revenue. Aptera's growth is fueled by our future owners' passion. We are supported by 15,000 investors, 750,000+ community members, and 800 brand ambassadors who lend their expertise and enthusiasm to further our mission of creating more efficient solar transportation for everyone.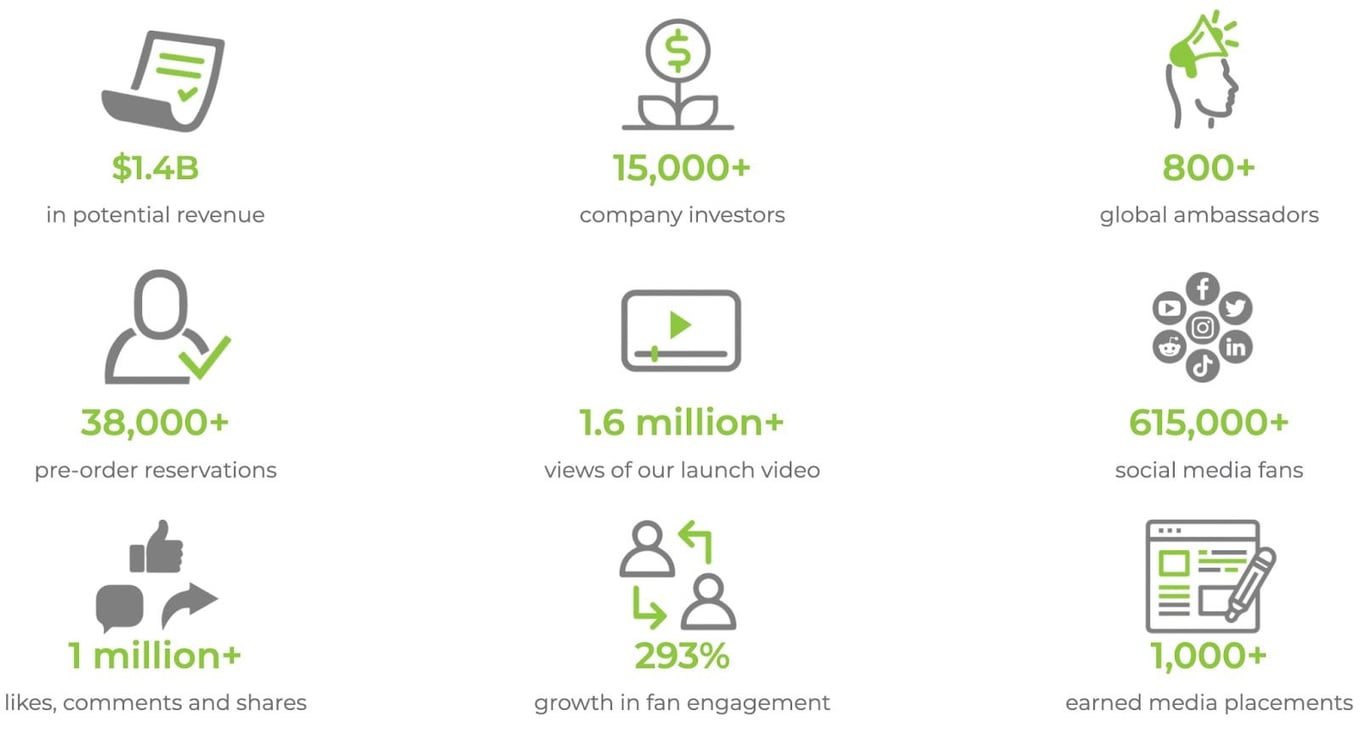 —
A significant moat of intellectual property.
Aptera has 60+ invention disclosures in process with 27 patents pending and 2 awarded for its unique design and revolutionary technology.

We have a vision of a future that runs on sunshine
Our vision is to create a future that uses solar power to enable our mobility without sacrificing the health of our planet. We want to revolutionize the way we move while still enjoying greater freedom, endless adventure, and the ability to connect with people and places far and wide.
Our vision extends far beyond where we are today. We want to apply breakthrough solar technology to every aspect of our lives — on passenger and utility vehicles, trucks, homes, boats, planes, and more. Aptera is the most efficient vehicle on the planet, but it's only just the beginning.
Powering a healthy planet
At Aptera, we believe efficient transportation is at the heart of managing the Earth's natural resources.
Each Aptera owner can significantly reduce their carbon footprint, making it easier for everyone to do their part to keep our planet healthy for future generations.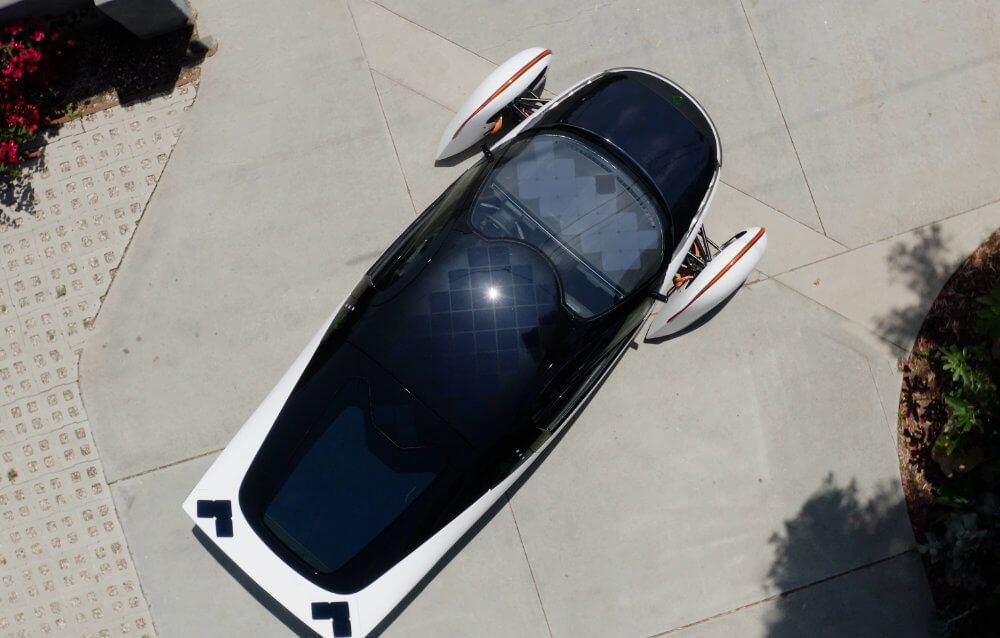 —
Obsessed with Manufacturing Efficiency
Aptera's efficiency starts with its manufacture. With only six key structural parts, we have lower cost and lower carbon footprint technologies that assure minimal environmental impact at every step.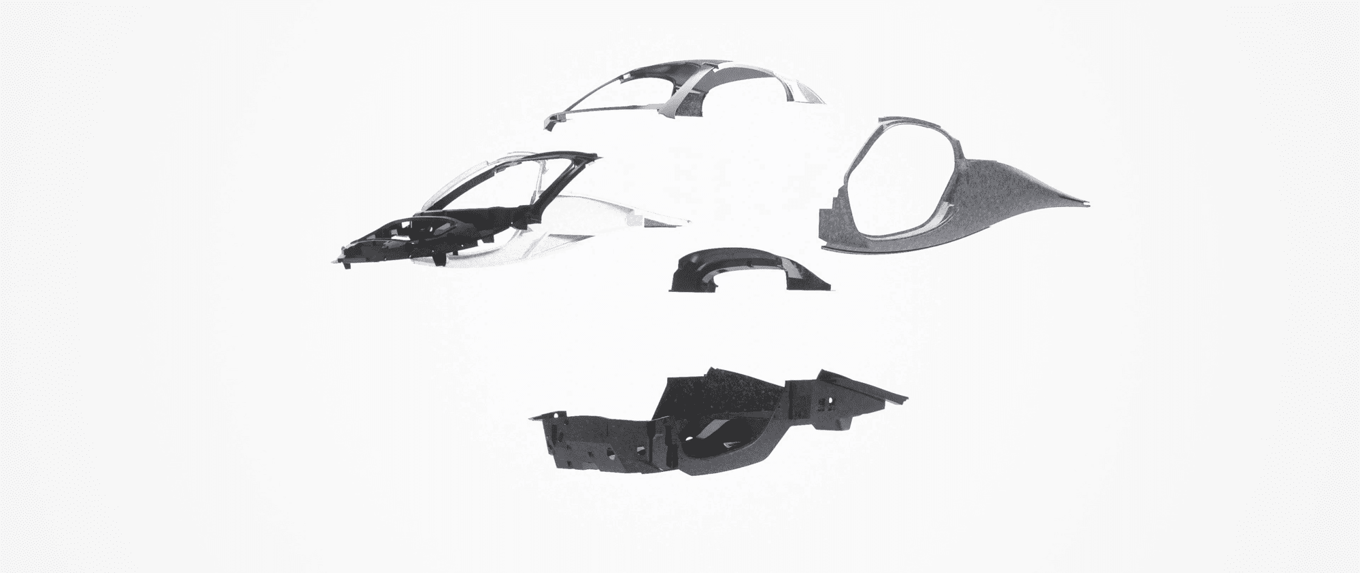 $80M+ raised to date
From more than 15,000 investors
Steve Fambro
and Chris Anthony
An idea unlike any other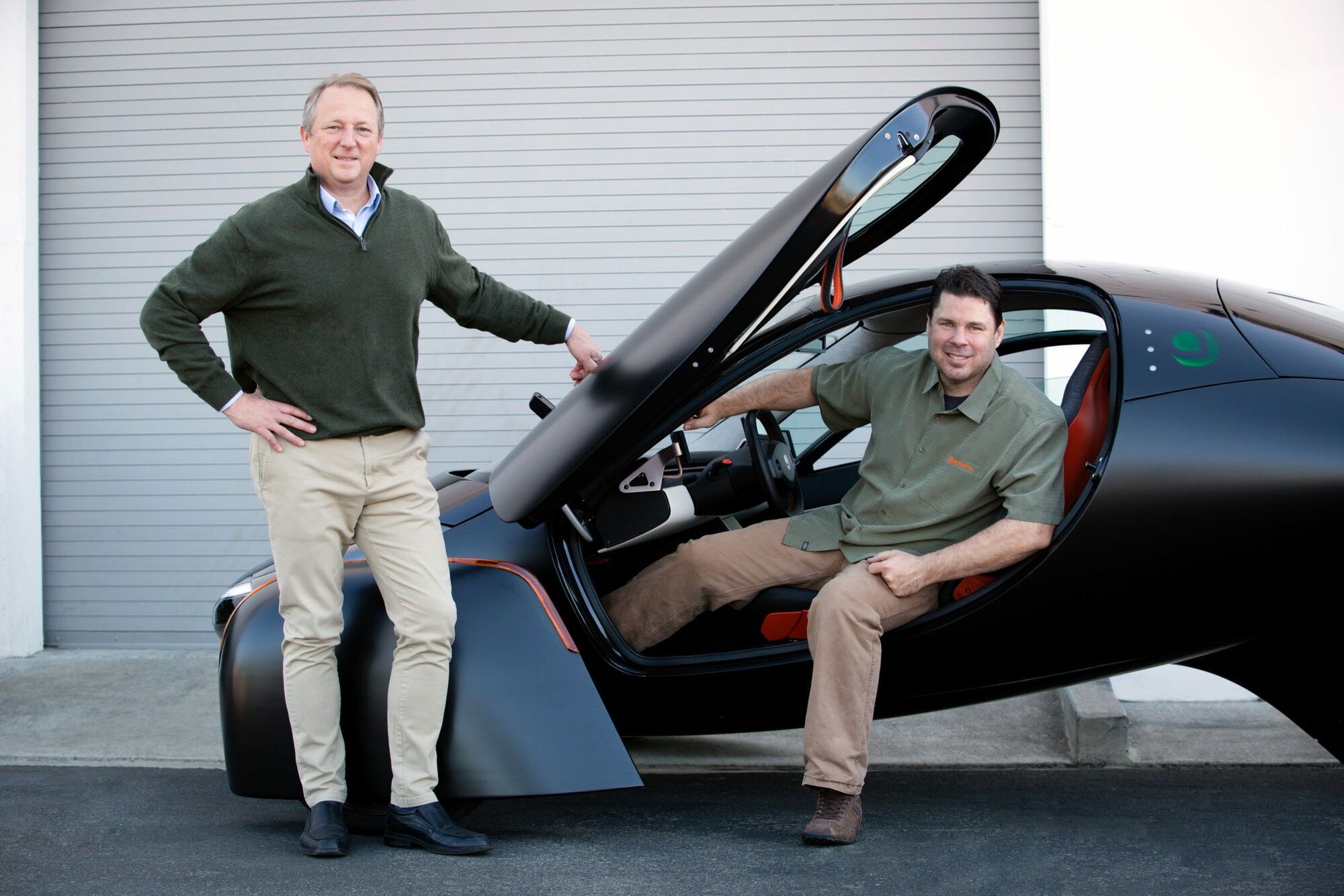 The founders of Aptera, Chris Anthony and Steve Fambro, helped to create the electric vehicle market in 2006 with an idea unlike any other. It was the first to achieve 300 mpg and it got a lot of attention, landing on the cover of dozens of magazines and even appearing in the movie Star Trek.
Flash forward a decade. EV technology is more advanced, the supply chain is more established, and consumer demand is even greater. Recognizing an opportunity, in 2019 our founders relaunched Aptera as a solar electric vehicle brand.
With experience innovating in other emerging industries such as lithium battery technology and vertical farm production, their goal is to build lightweight and aerodynamic vehicles powered by the sun that are able to handle most daily driving needs completely off the grid.
We're leading a movement
to create the most efficient
forms of mobility on the planet.
Through continuous innovation, we are working tirelessly to change the status quo of how the world thinks of energy, of mobility, and even what a vehicle can look like.
As we prepare for production, we invite you to join us on the road to solar mobility.
Risks of early stage investment. Not an offer to buy or sell securities. This is a long-term speculative illiquid investment. Investment is not FDIC or SiPC insured. You may lose money.
Your investment is binding and irrevocable, although we reserve the right to reject it for any reason or no reason at all. Funds committed will remain in an escrow account maintained by BankProv until such time as a closing occurs. Securities offered through OpenDeal Broker LLC, a registered broker dealer, member of FINRA (www.finra.org), member of SIPC (www.sipc.org). We will pay OpenDeal Broker LLC, a registered broker-dealer, a cash commission equal to 4.75% of the amount raised through the Republic Platform and a non-cash commission in Class B Common Stock equal to 2% of the total number of series interests sold in this offering, plus certain offering costs. Please review OpenDeal Broker LLC's Form CRS. OpenDeal Broker LLC may require additional documents or information from you to complete your purchase, you will be contacted by a registered representative in this event.
An offering statement relating to Aptera Motors Corp's Class B Common Stock has been filed with the Securities and Exchange Commission and became qualified on August 29, 2022. Prior to making any investment in Aptera Motors Corp's Class B Common Stock, you should review a copy of the offering circular, or contact Aptera Motors Corp by phone at (858) 371-3151. No offer to sell any securities, and no solicitation of an offer to buy any securities, is being made in any jurisdiction in which such offer, sale, or solicitation would not be permitted by applicable law.