Most bookkeeping software on the market was not designed for smaller businesses. Complex features and unnecessary functions create a massive barrier to entry. Most people don't have time to master complicated software, but many also can't afford to outsource bookkeeping services.
There hasn't been an easy-to-learn and affordable software solution for bookkeeping, until now…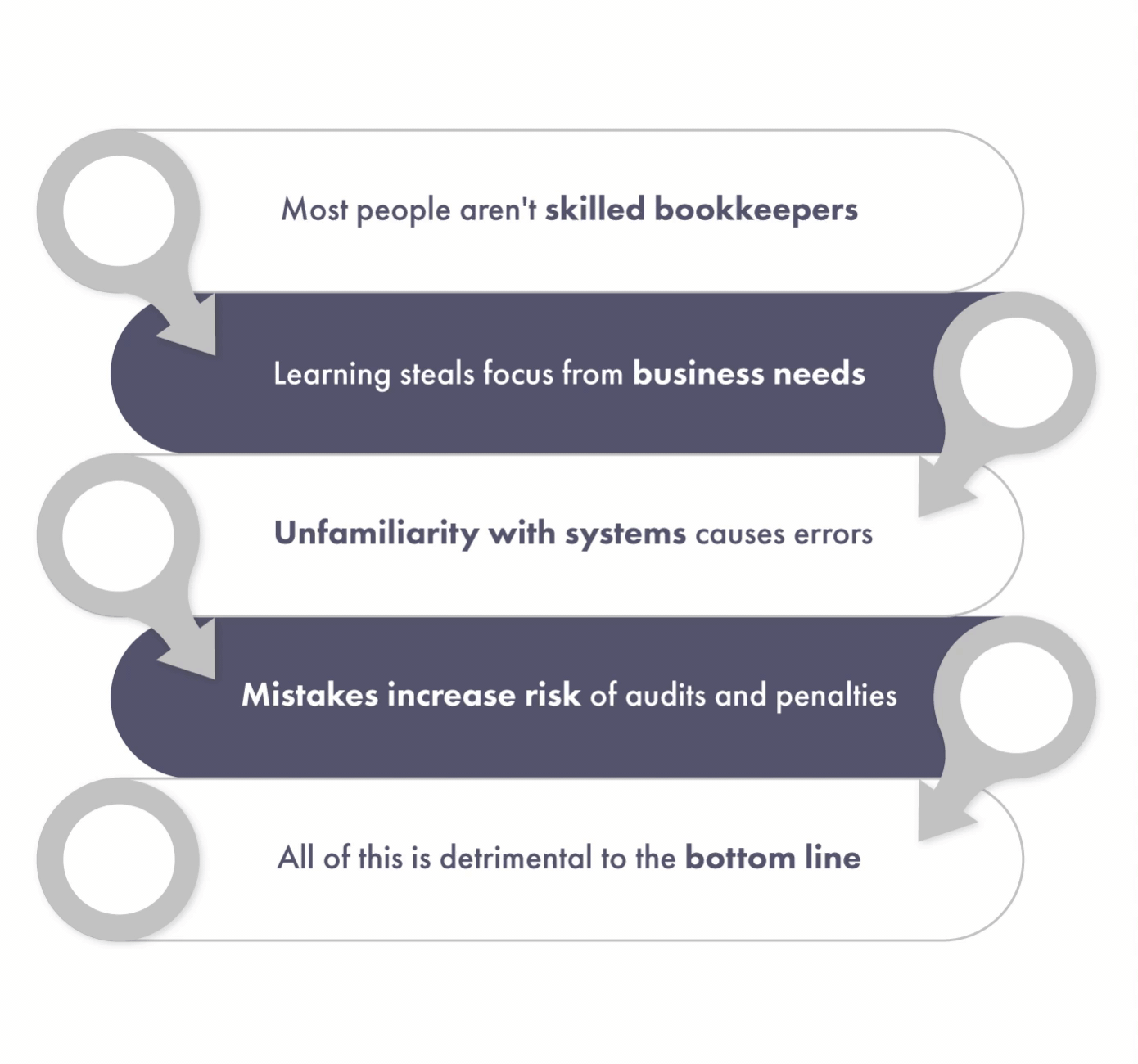 SynkBooks was created by a tax attorney to be the go-to bookkeeping solution for small and medium businesses. Simple and intuitive functionality makes learning easy, empowering users to focus on what matters: scalable, profitable growth.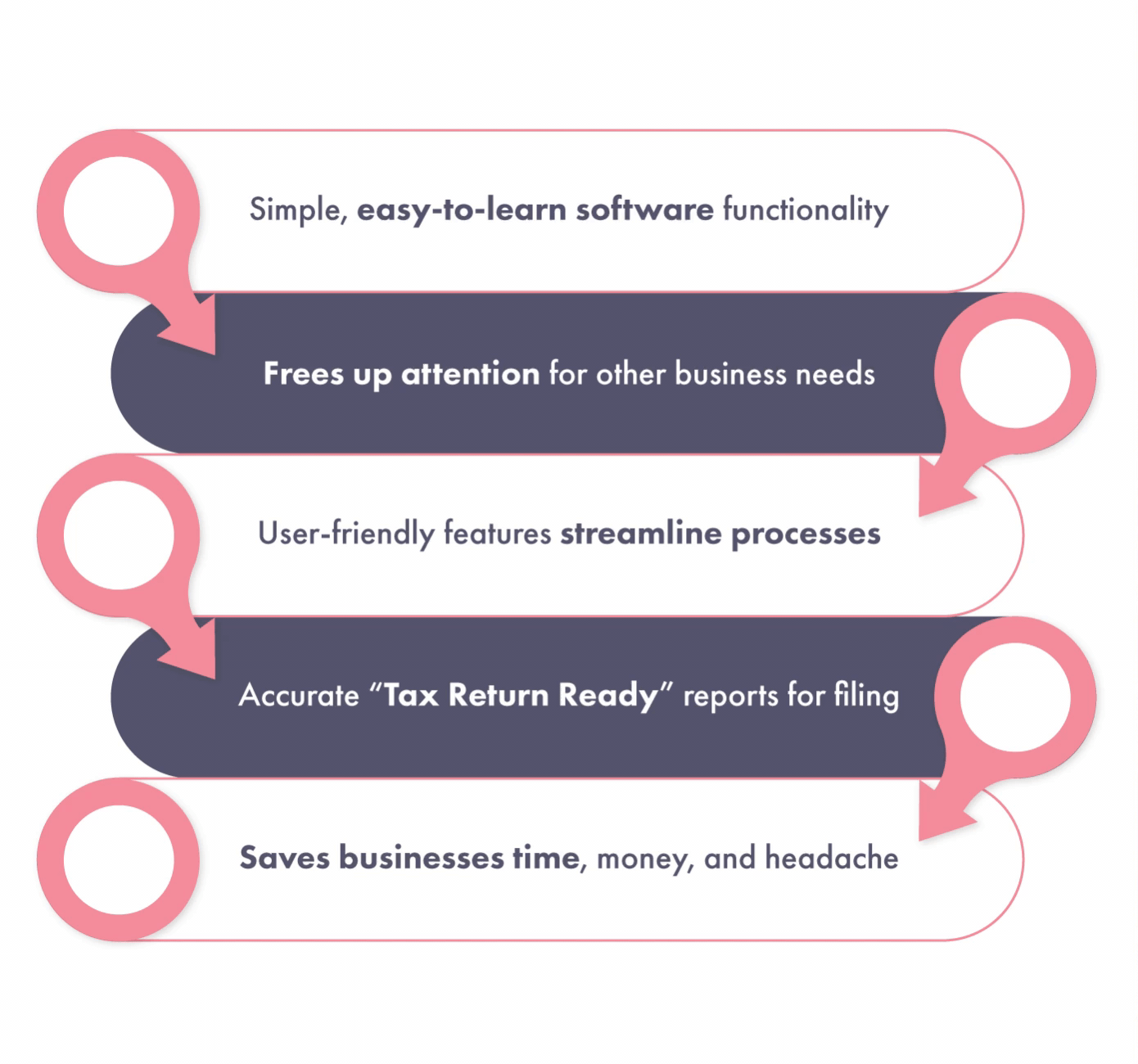 Our software integrates our users' accounts with Plaid, and machine learning AI then categorizes bank transactions into intuitive groups. When it's time to file taxes, those categories directly translate onto necessary forms. This creates clean, readable, "Tax Return Ready" profit & loss statements and tax form previews simultaneously.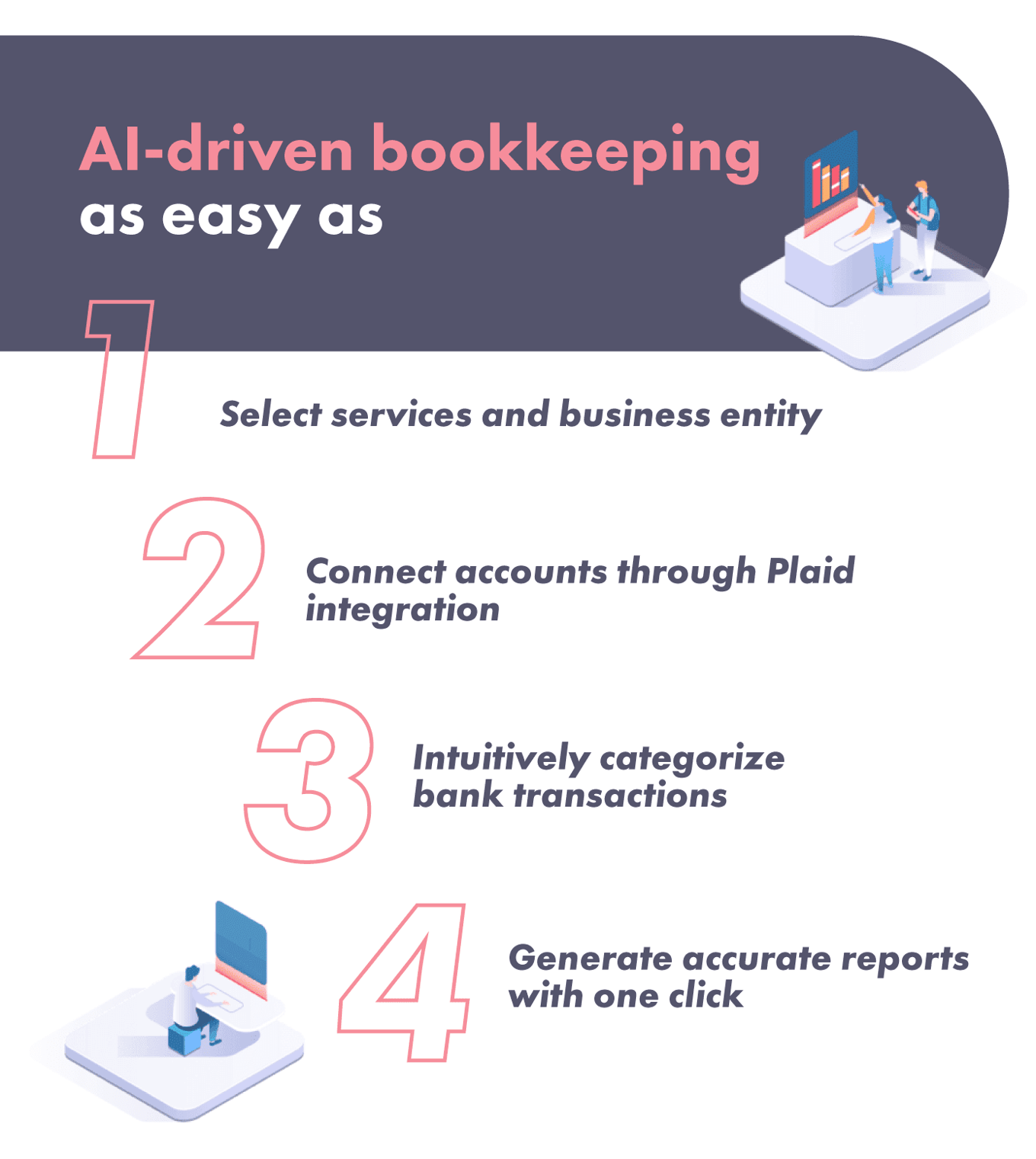 Our average monthly revenue (as of 6/23/22) reached $32,000+ through software sales and outsourced bookkeeping services. In the first 6 months of the year alone, we hit $193,800. 2021 revenues during the same period were just over $27,000—that's more than 5x growth in just one year.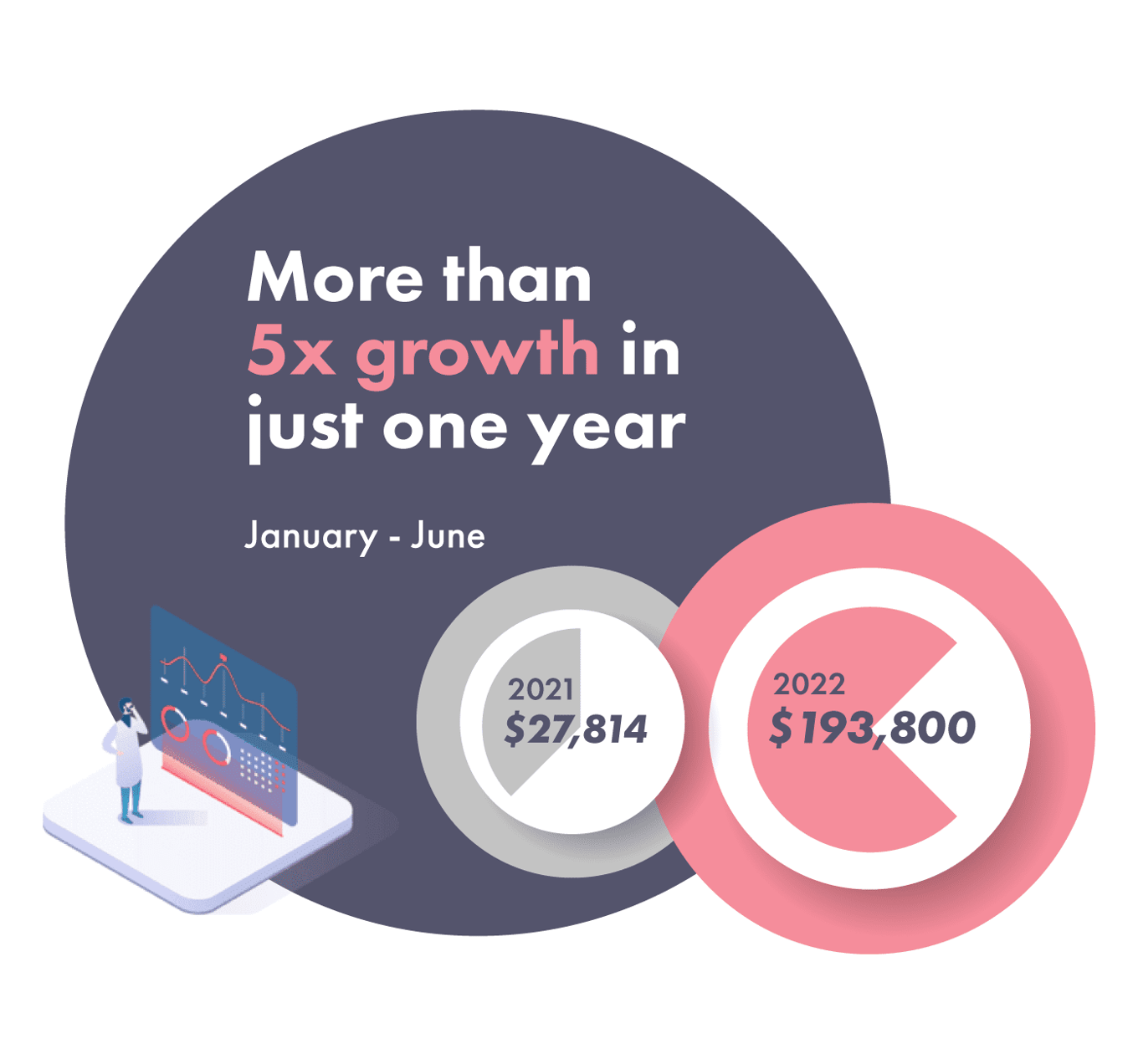 SynkBooks is an easy and intuitive way for small and medium businesses to keep accurate books. We know, because we use our software to manage over $14M in gross receipts for our bookkeeping clients.
But our clients that use the standalone software don't need to be licensed accountants or experienced tax attorneys to operate SynkBooks. It's an adoptable solution for millions of small and medium businesses across the U.S.—and even globally.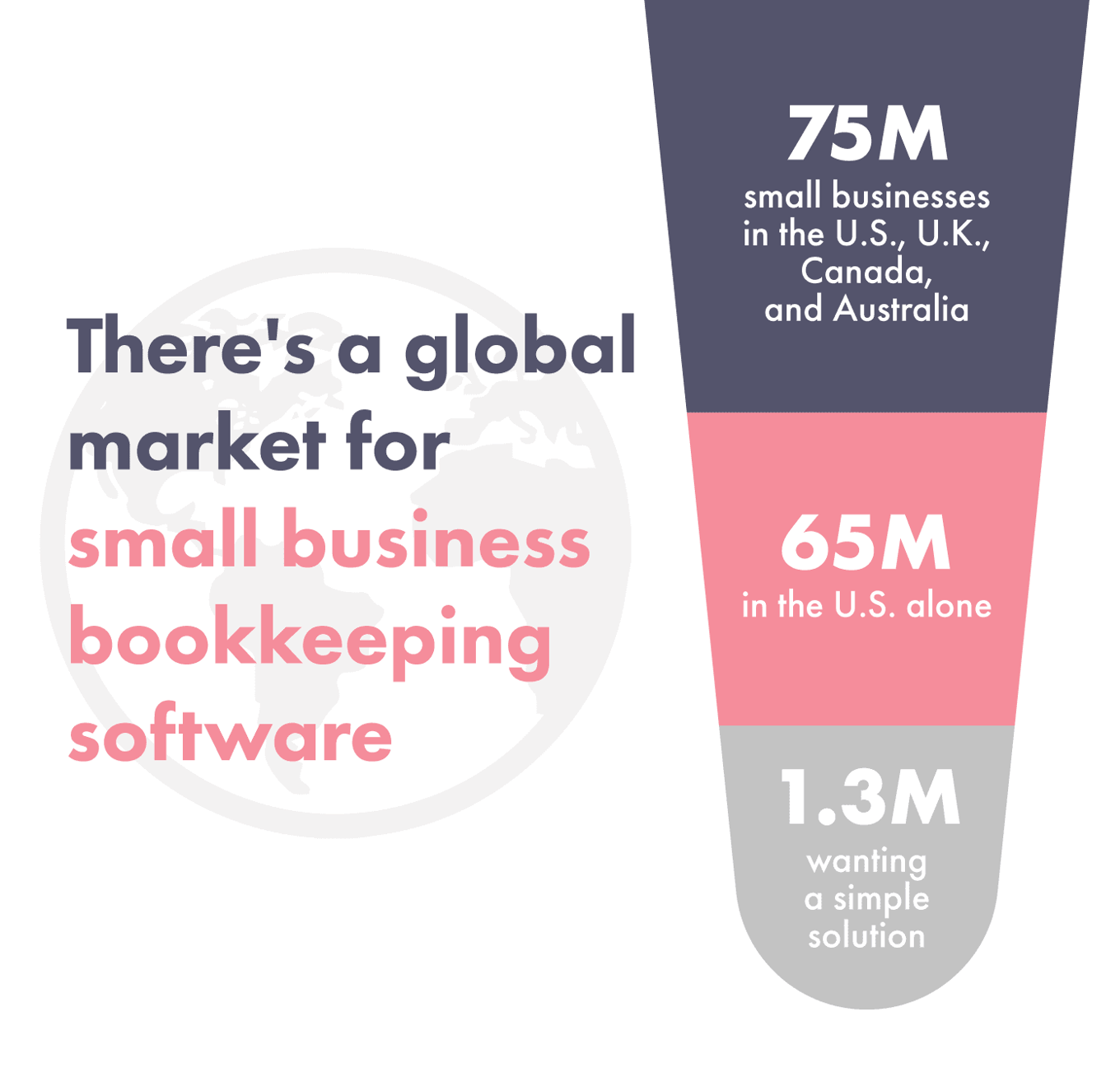 In addition to software sales, we also offer tech-enabled bookkeeping, tax compliance, and records clean-up services. And as we continue to grow, our easily scalable business model will unlock new services and offerings for our clients. This includes adding banking-as-a-service functionality, and developing our own business tax filing software.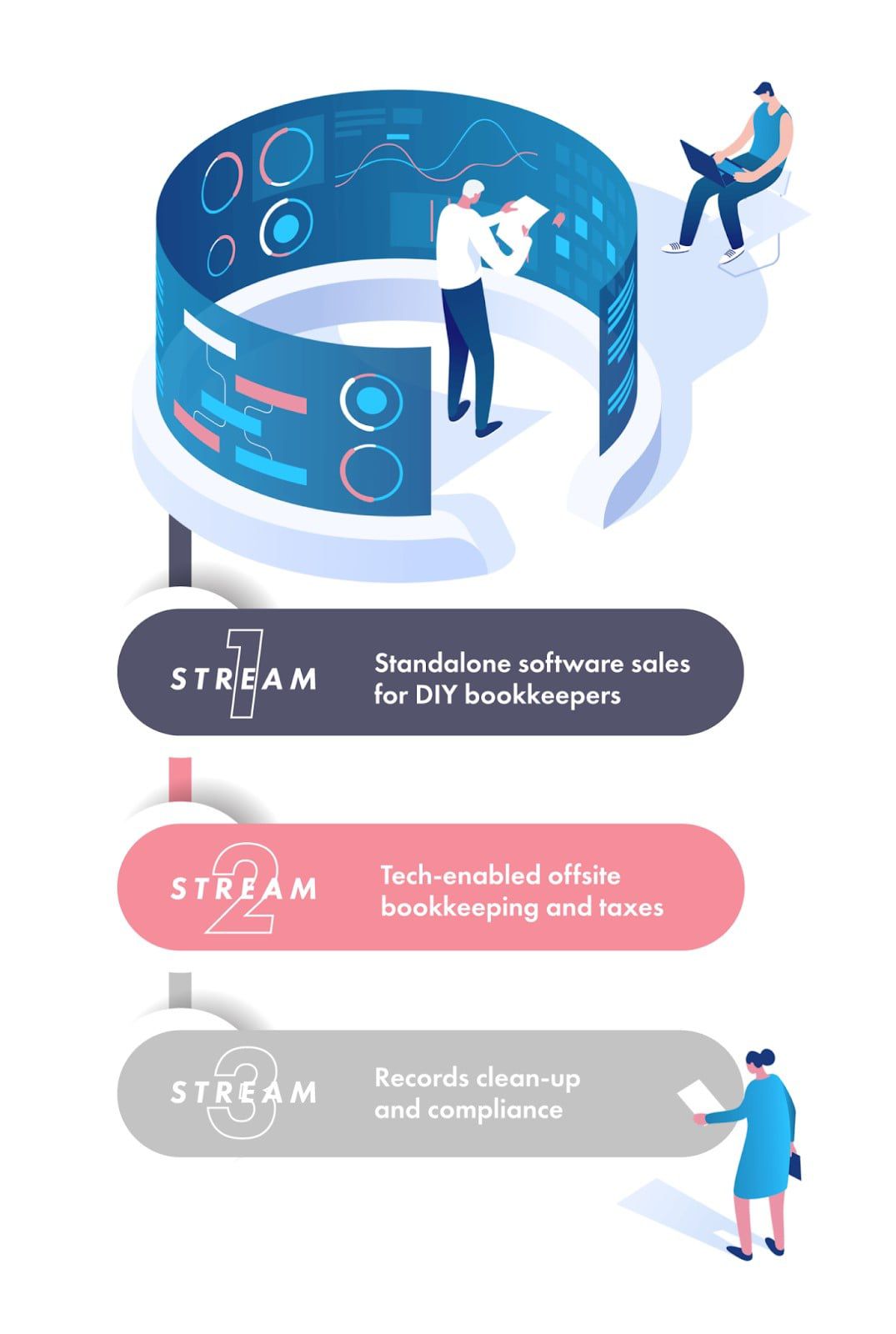 Small business ownership has been the driving force behind economic growth for decades, and 2022 is no exception. In the US alone, 65M small businesses and self-employed businesses are operating, and many struggle with the burden of managing their own books.
Targeting our software and services to small businesses creates opportunity in both the $186B SaaS and $60B payroll and bookkeeping services markets.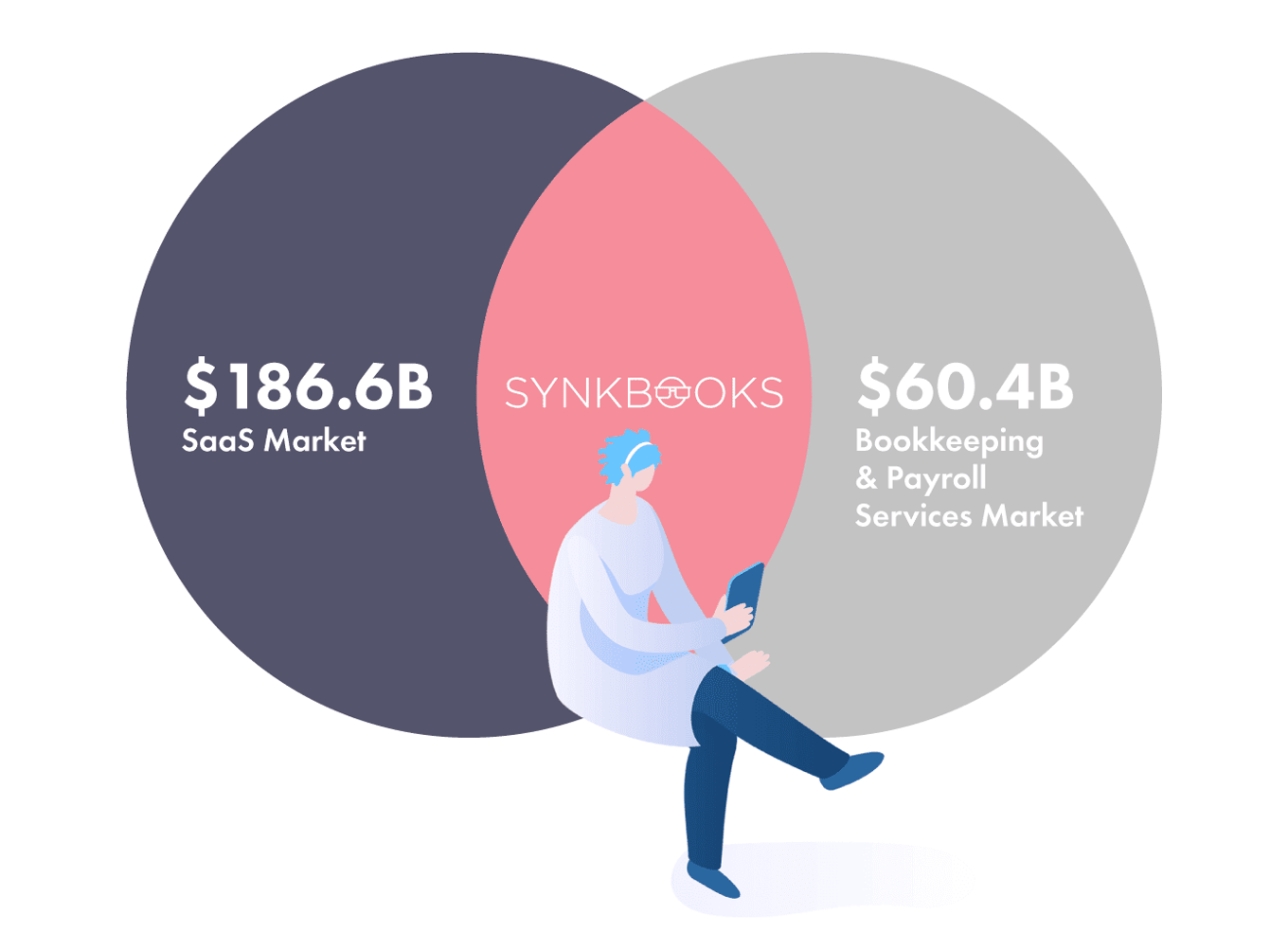 There's no shortage of bookkeeping software on the market today, but that's where our similarities end. We have the opportunity to reach customers who have been let down by our more complicated competitors.

SynkBooks is designed to be easy to learn, and our features and functionality reflect that.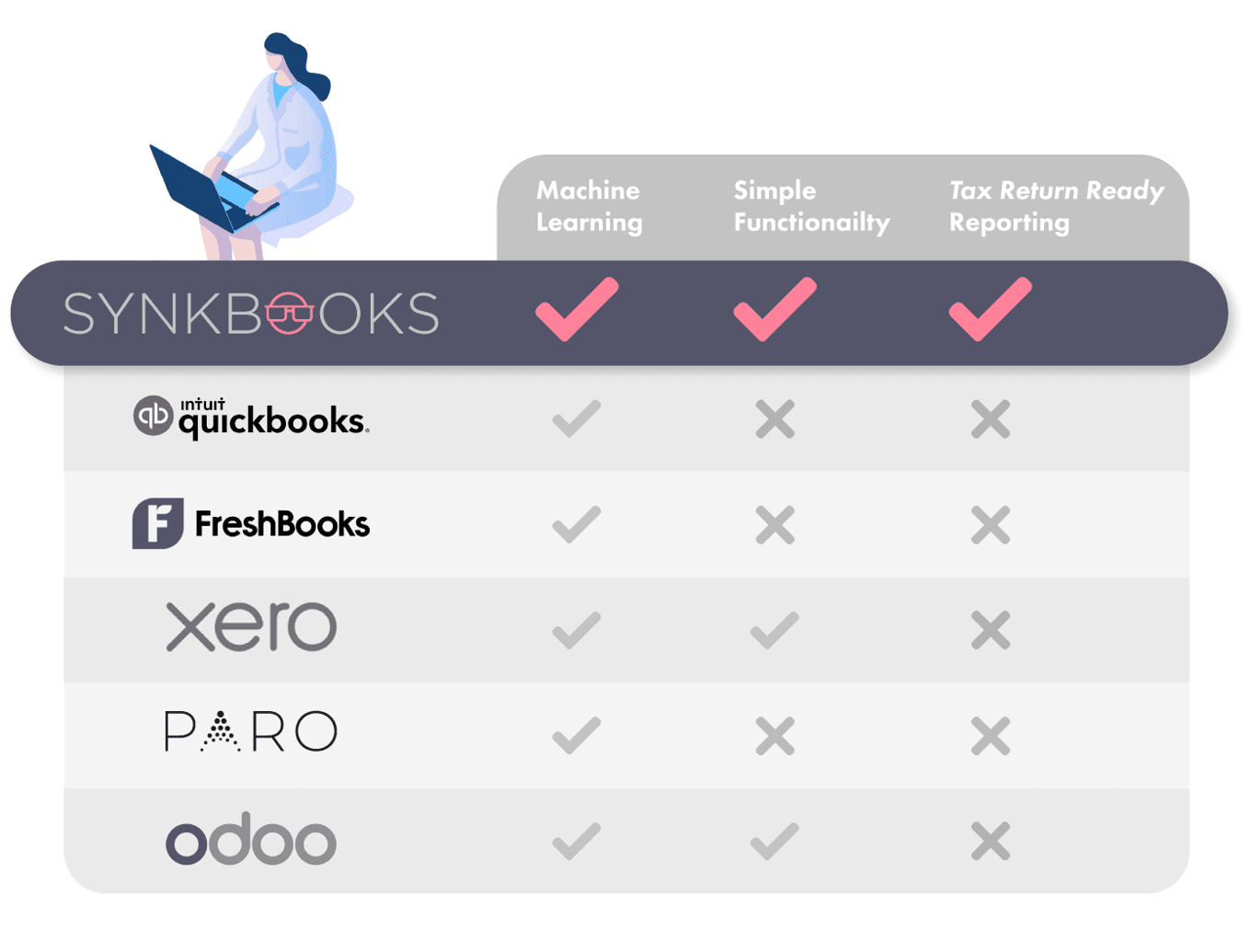 Our software sales and bookkeeping services are designed for scalability. Using processes already in place, we could easily manage hundreds of millions in gross receipts without a reduction in quality.
Many consumers in the bookkeeping and payroll services market would be better off without all the unnecessary features of other software. We intend to capture those consumers by giving them what they want: clean profit and loss statements, and "Tax Return Ready" financials.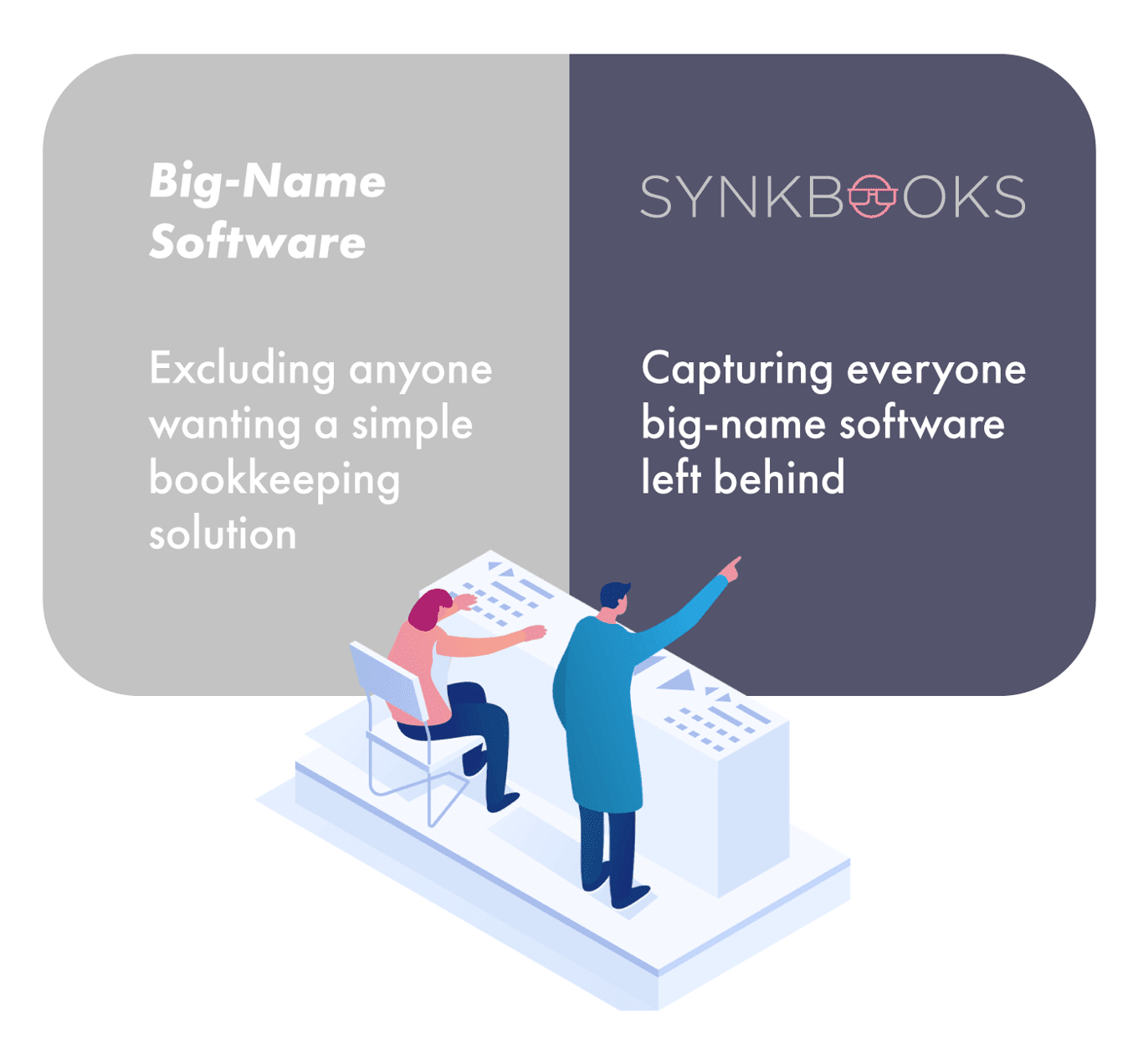 Other than a small friends and family round where we raised $68,600 on a convertible note, SynkBooks has been proudly bootstrapped. Despite our lack of institutional funding, we've managed to grow over 590% since early 2021—all without answering to outside investors.
With your investment, we plan to expand into more diverse customer acquisition channels to increase our customer base. We'll also build additional features into our software, including banking-as-a-service.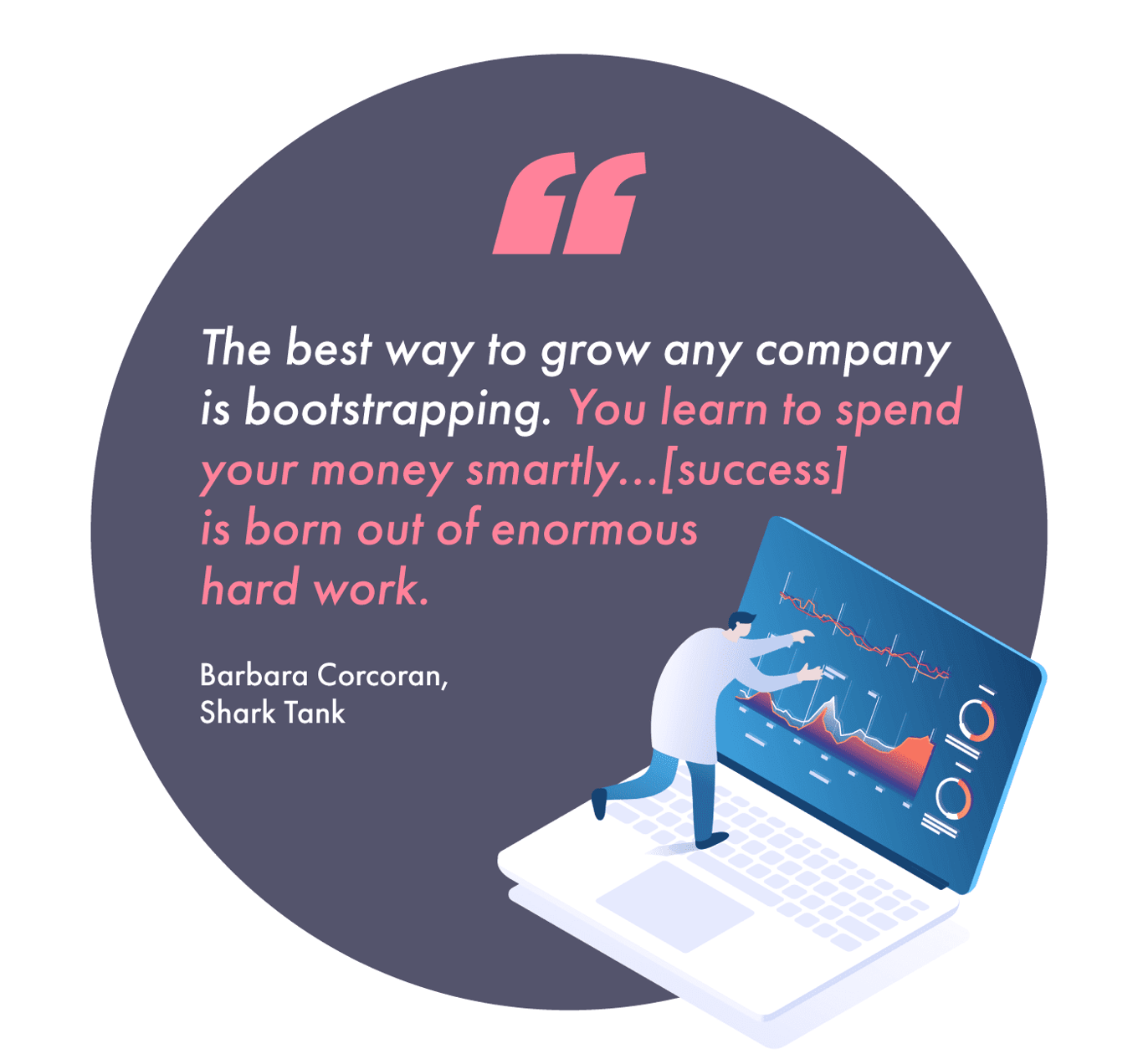 After years maneuvering through the U.S. Tax Court and defending his clients from the IRS, our CEO decided to make a change. He'd seen too many good people targeted due to simple mistakes from using complicated software—so he created the simple solution his clients needed.
Our CMO spent 25+ years gaining expertise in growth marketing in the B2B space. After navigating exits with multiple companies, he's leveraging his marketing experience to build SynkBooks into a household name.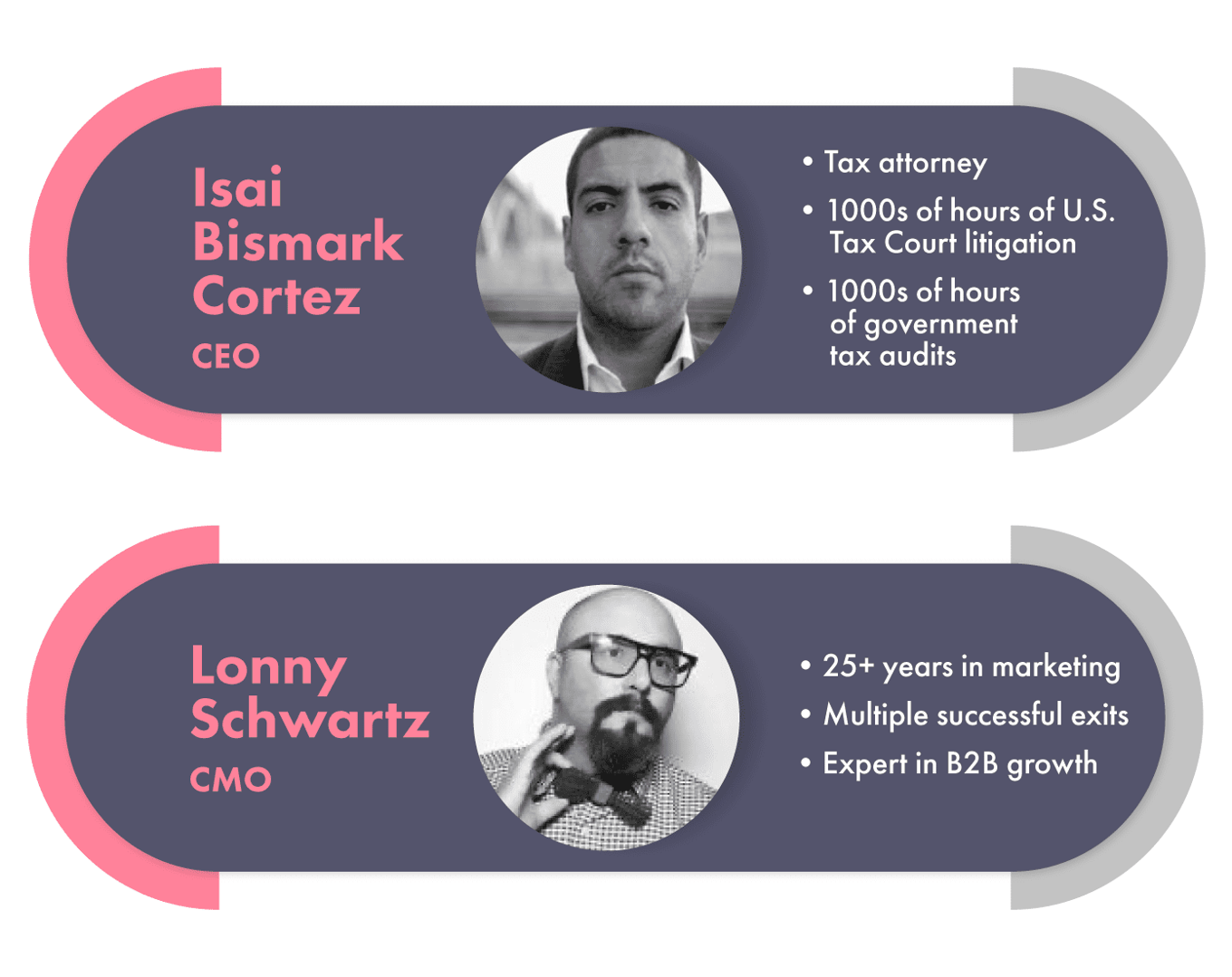 Our software uses AI machine learning for an easy-to-use bookkeeping experience. With 590% YoY revenue growth and massive market opportunity, SynkBooks is ready to disrupt traditional bookkeeping software.