Escalator handrails: a public health and safety hazard

Did you know that escalator handrails are considered essential safety equipment?
If your answer was Yes, it means that you are part of the 10% of people who touch the escalator handrail.

That means 90% of people don't touch the rail — which is why, on average, 30 people die and 17,000 are injured due to elevator and escalator accidents in the US each year, with nearly 10,000 trips to the emergency room, many of them being children.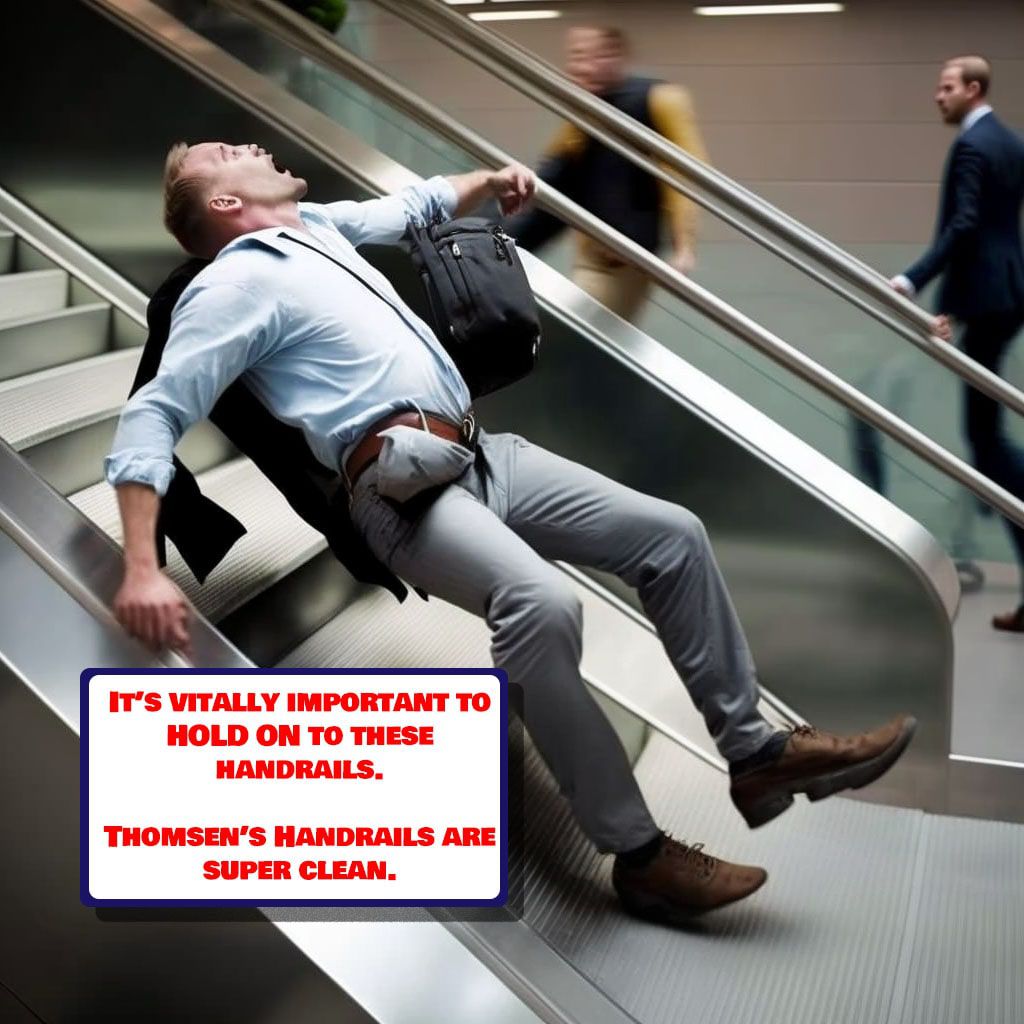 ---
So why are people avoiding the escalator handrails?
---

Do you think that has something to do with the fact that they can clearly see how dirty the handrails are?
Or, perhaps, it has something to do with the fact that they can see the black soot and maintenance grease on their hands and clothing?
Or maybe they know as well as you do that the escalators handrails are germ magnets and disease spreaders?

And who is measuring the relative light units (RLU) of their handrails after the cleaning process? How can anyone tell you that is truly safe to grab that essential safety equipment so that you won't end up in the emergency room, or even lose your life, just because you were not comfortable enough?
They can't!


If there is one thing that COVID-19 taught us, it's that
CLEANLINESS = SAFETY



Besides handrails being considered filthy, did you know that:
Cleaning the handrails correctly the old-fashioned way takes a lot of time
It's also very expensive for business owners
Current cleaning methods with harsh chemicals and disinfectants often degrade and damage the handrail surfaces leading to premature replacement of the handrails and higher maintenance costs
We need a new method of escalator handrail cleaning.
Many owners and operators are not aware of their contaminated handrail systems, and don't think they need to clean… but the public clearly disagrees.


Introducing: the
Thomsen Way!™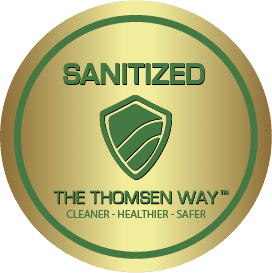 The Thomsen Way!™ was founded with the mission to make public spaces Cleaner, Safer and Healthier (our motto) through a set of procedures, equipment, methods and solutions that assure public spaces are regularly tested, cleaned and certified.
It's sad that we needed a global pandemic to remind us of the importance of proper cleaning.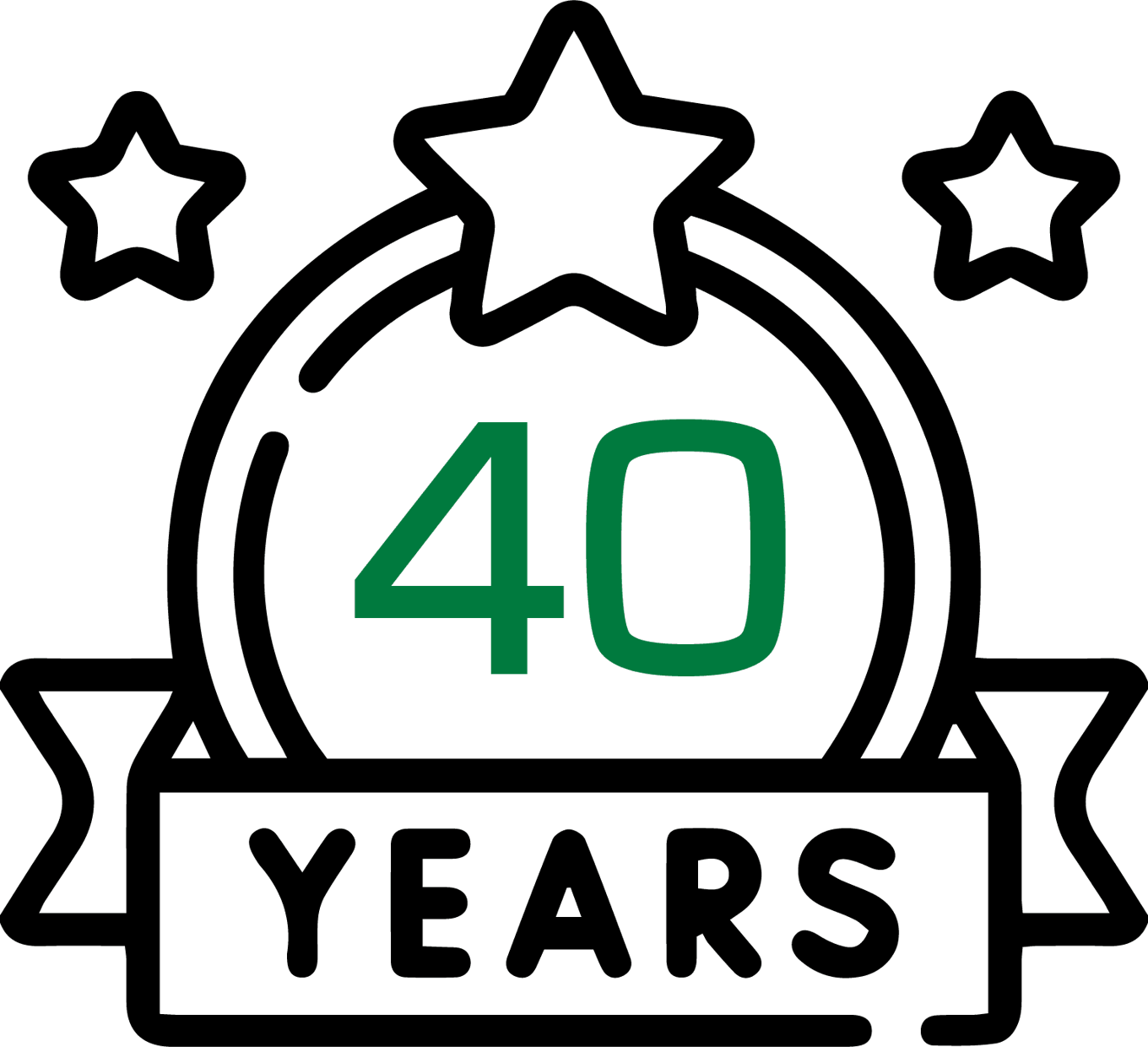 Thomsen's was born out of 40+ years' experience in elevator and escalator installation, maintenance, repair and modernization — we have the understanding and know-how of what public safety means.
We know how the soil builds up inside the handrail return system and maintains high contamination levels, continually exposing the public.

A clean handrail is critical for both the owner and the operator. And the public deserves to know immediately if an escalator handrail is safe to hold.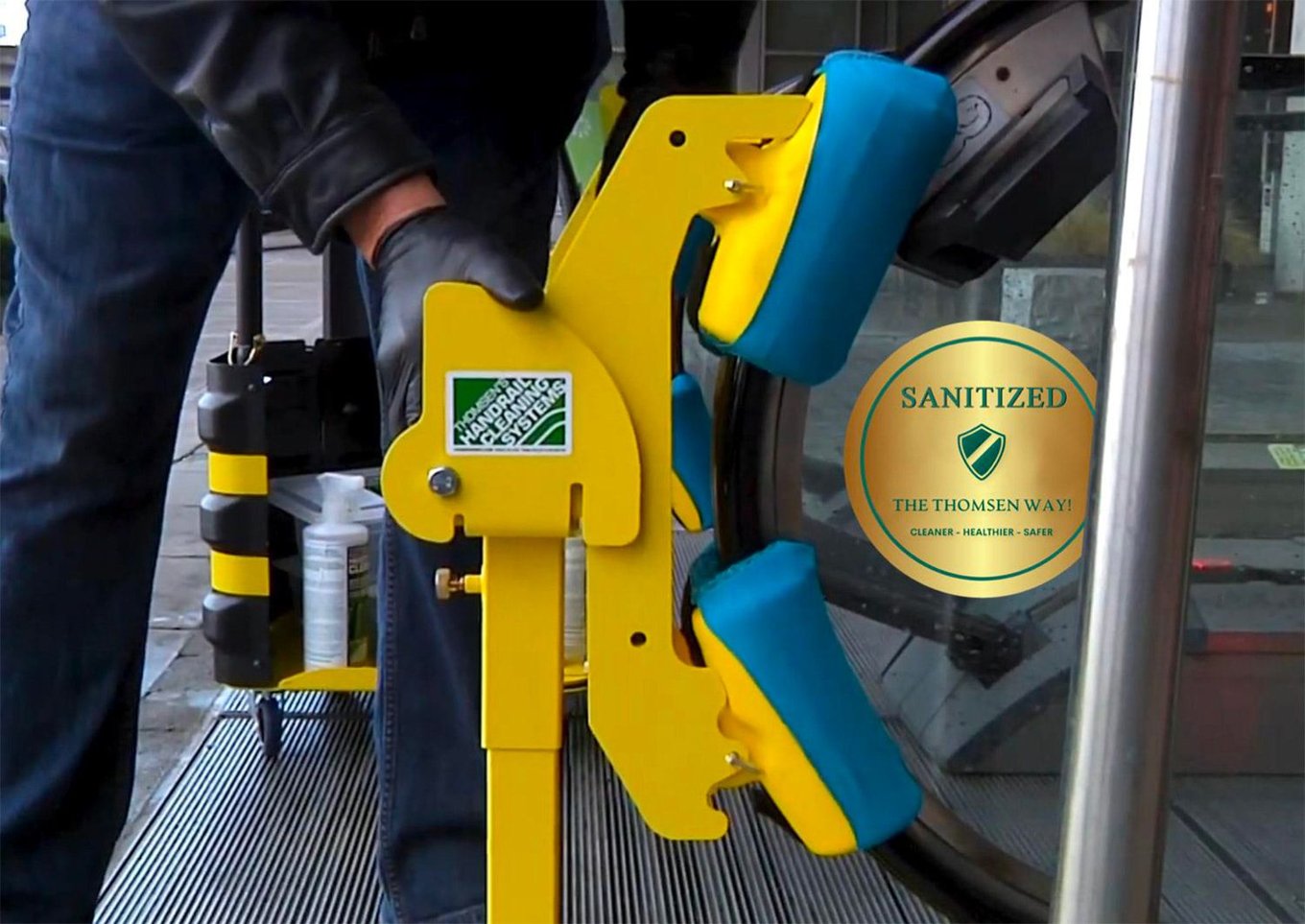 That's why we are creating The Thomsen Way!™: a new standard of cleaner, safer and healthier public conveyance.
—
Test - Clean - Certify
—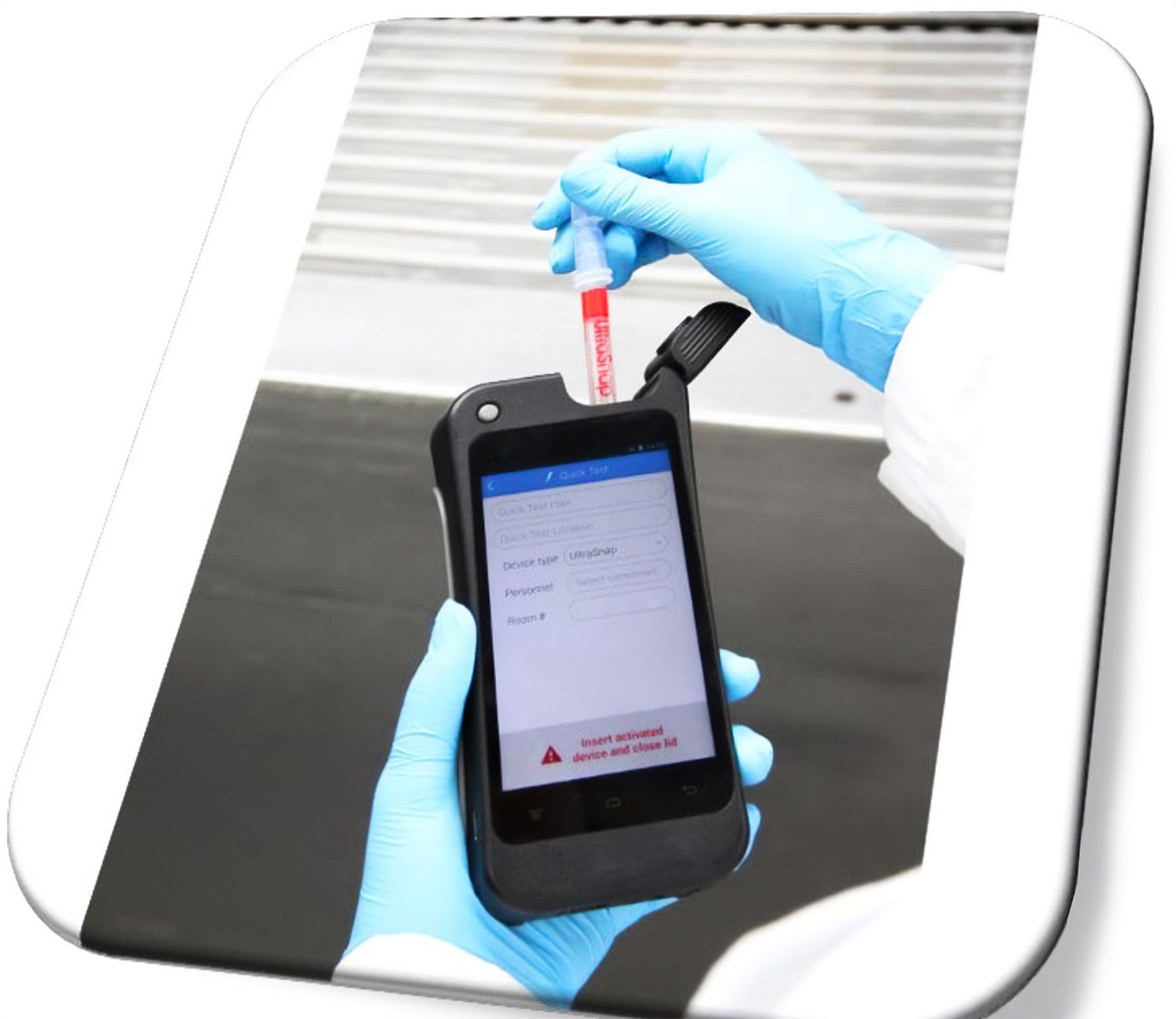 The Thomsen Way!™ is rooted in science. Our process requires that surfaces are regularly tested, cleaned, and certified.
Thomsen's mission is to make the world around us a healthier environment.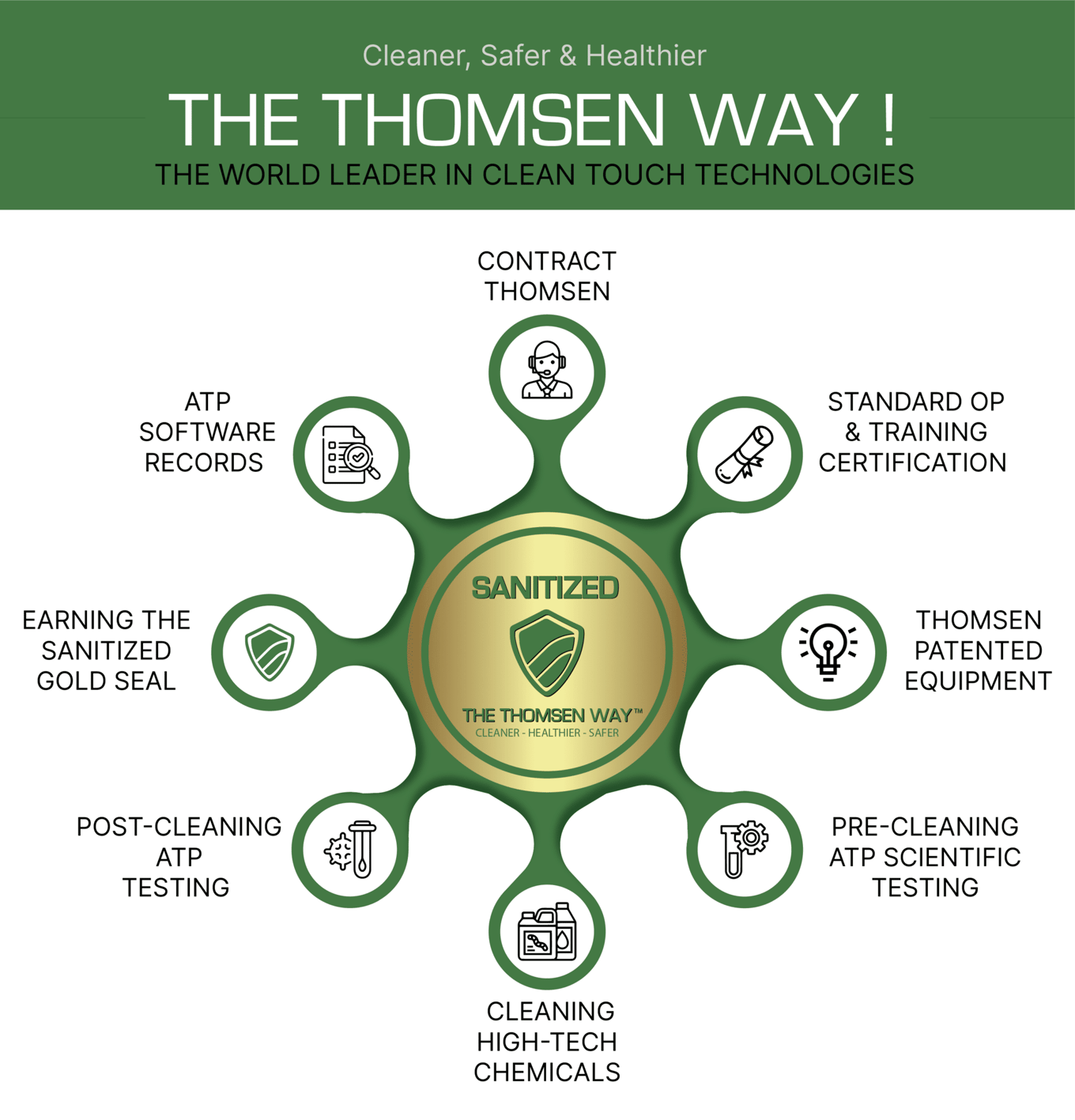 The Maestro Escalator Handrail Cleaning System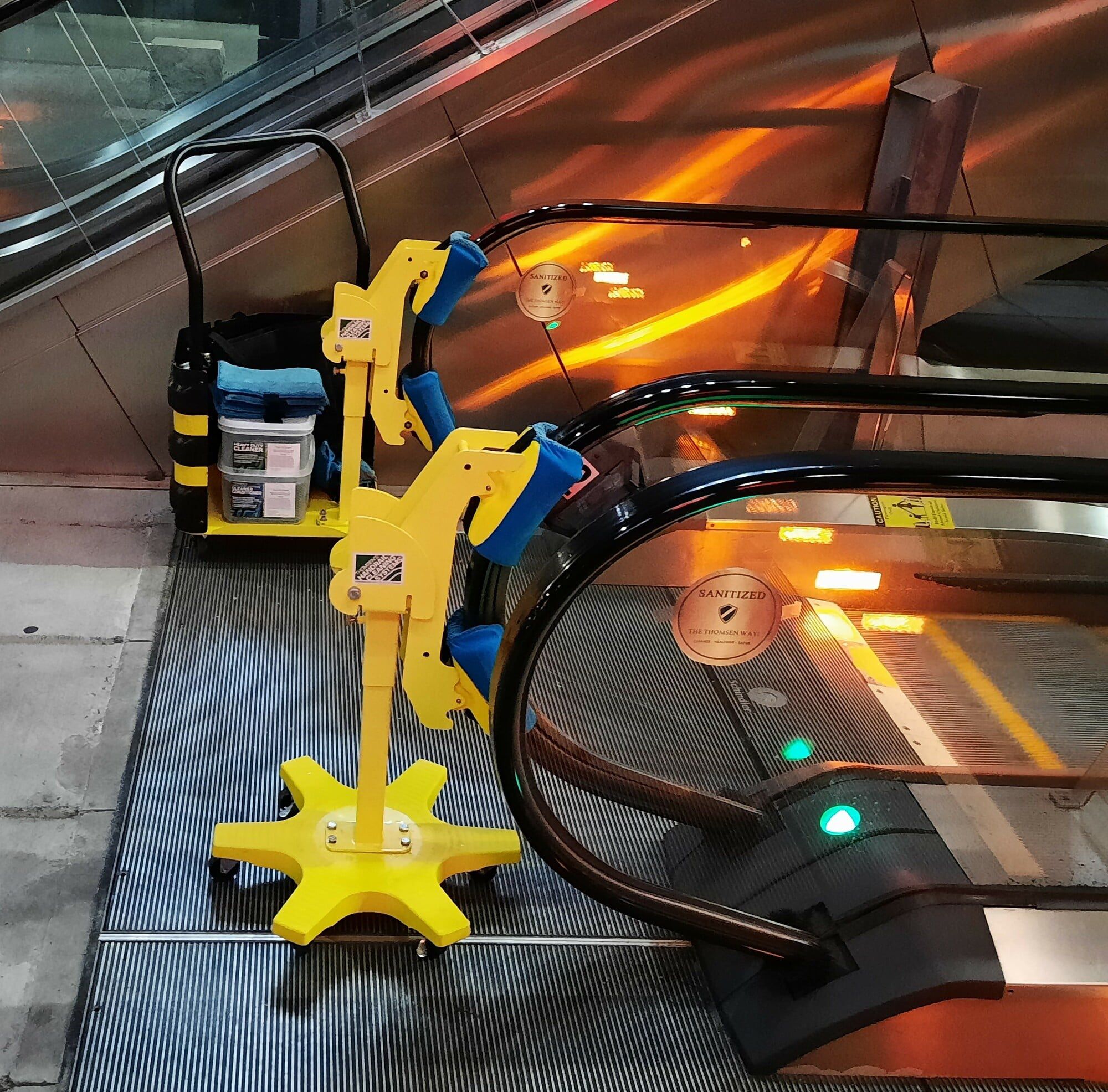 We aimed to solve this problem simply and practically, which created the Maestro Escalator Handrail Cleaning System.
A clever device which splits into 2 units that can be easily attached to a set of handrails simultaneously. After the microfiber cleaning pads are properly prepared with our tested and approved cleaning solutions, it completes standardized maintenance cleaning of both handrails in just 15 minutes.
After the cleaning process, you will be a verified and documented member of The Thomsen Way!™ A Gold Seal will be distributed to be applied on The Thomsen Way!™ certified surfaces, letting everyone know that everything is not just clean — it is tested and guaranteed to be Cleaner, Safer and Healthier — so that you can reliably use the handrail as it was intended.
Preview of extended product catalog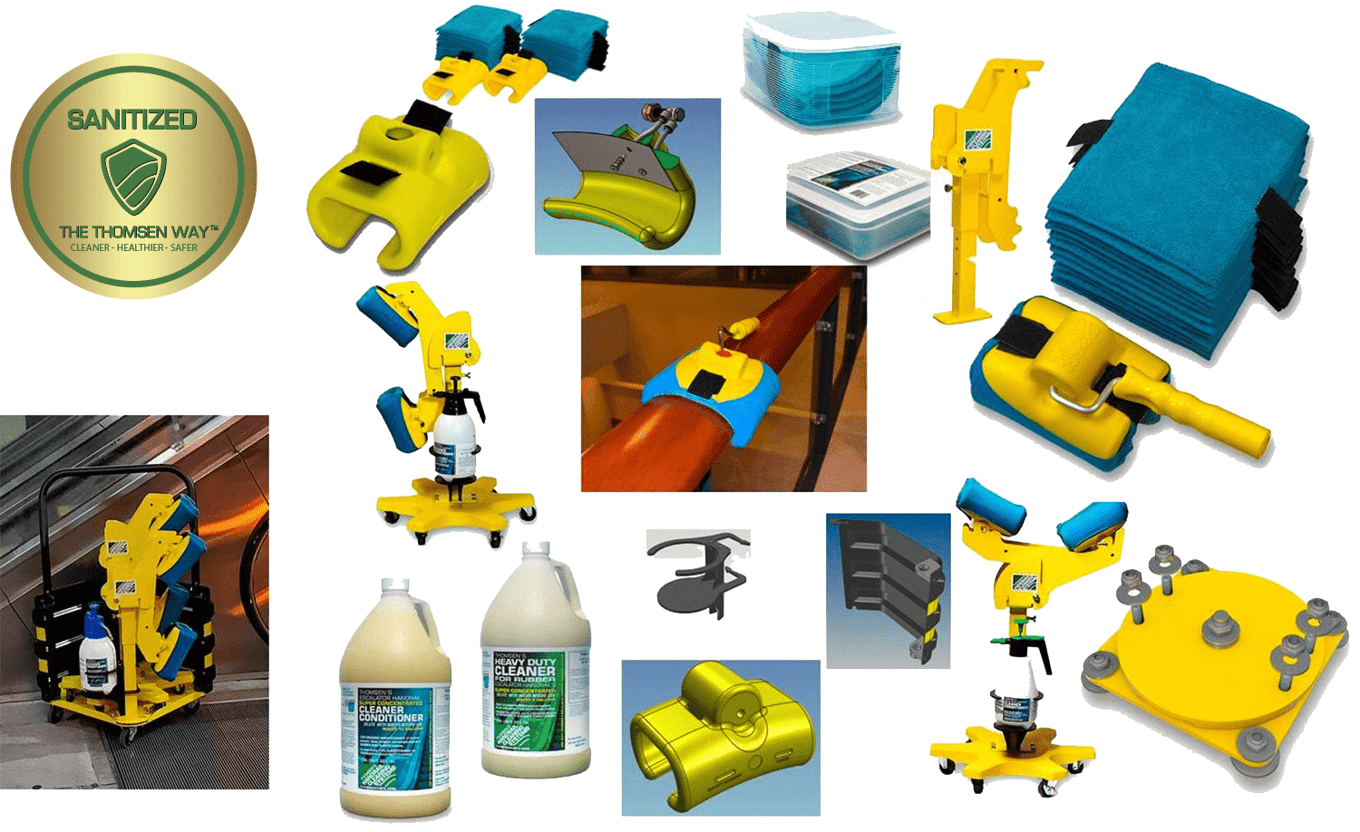 Major corporate and institutional clients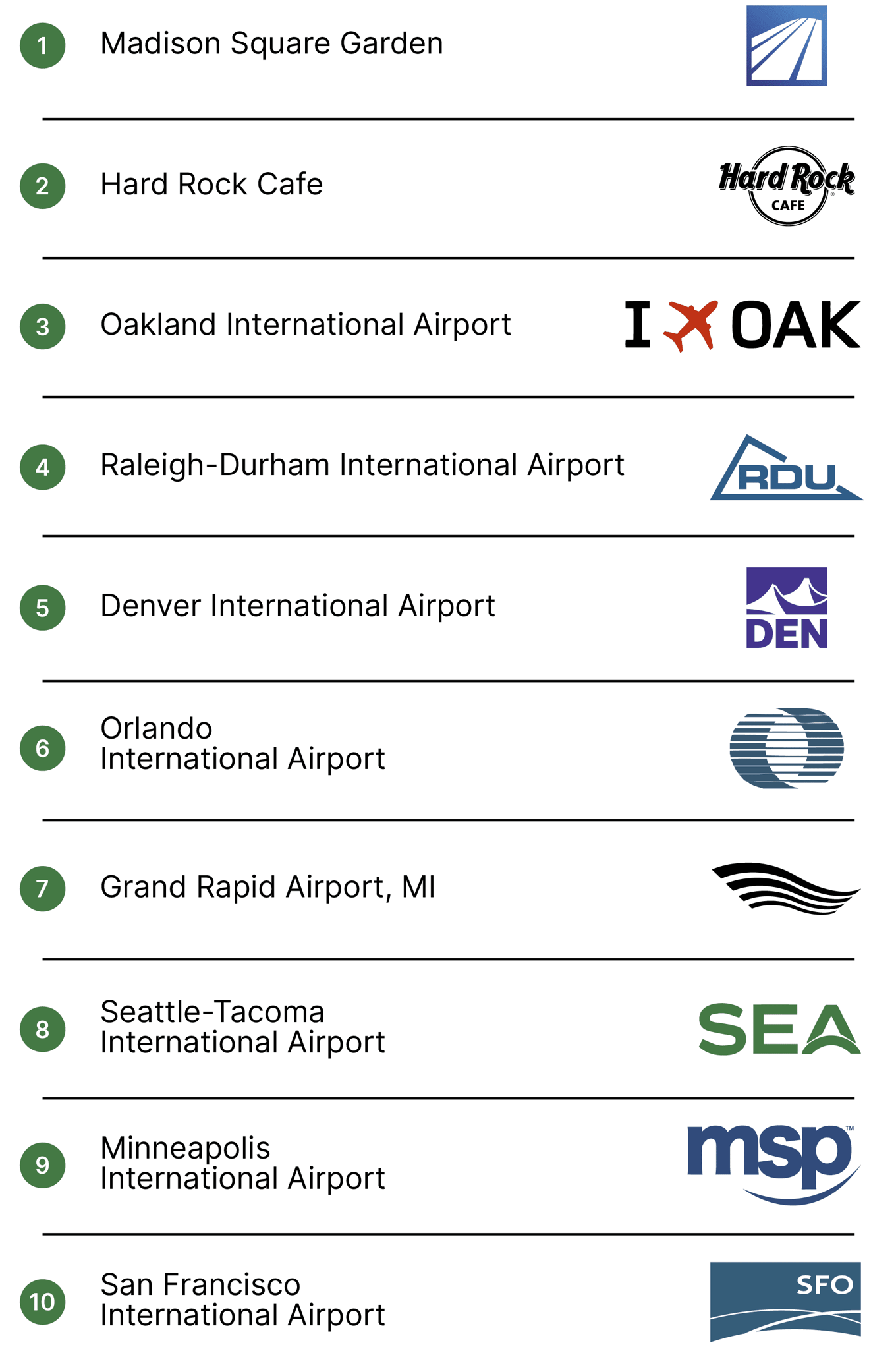 Adding value for users, owners, and operators
—
Benefits to users
—
Cleaner, Safer, Healthier
Ride the escalator, moving walkways, and use all handrails safely with confidence!
Peace of mind — the Thomsen Gold Seal tells you the escalator is clean, safe and healthy
Protect my family
Shop and travel with a positive outlook
The Thomsen Way!™ is saving lives one handrail at a time!

—
Benefits to operators
—
Lower cost of service
Better operation, less downtime
Higher owner satisfaction
Lower maintenance cost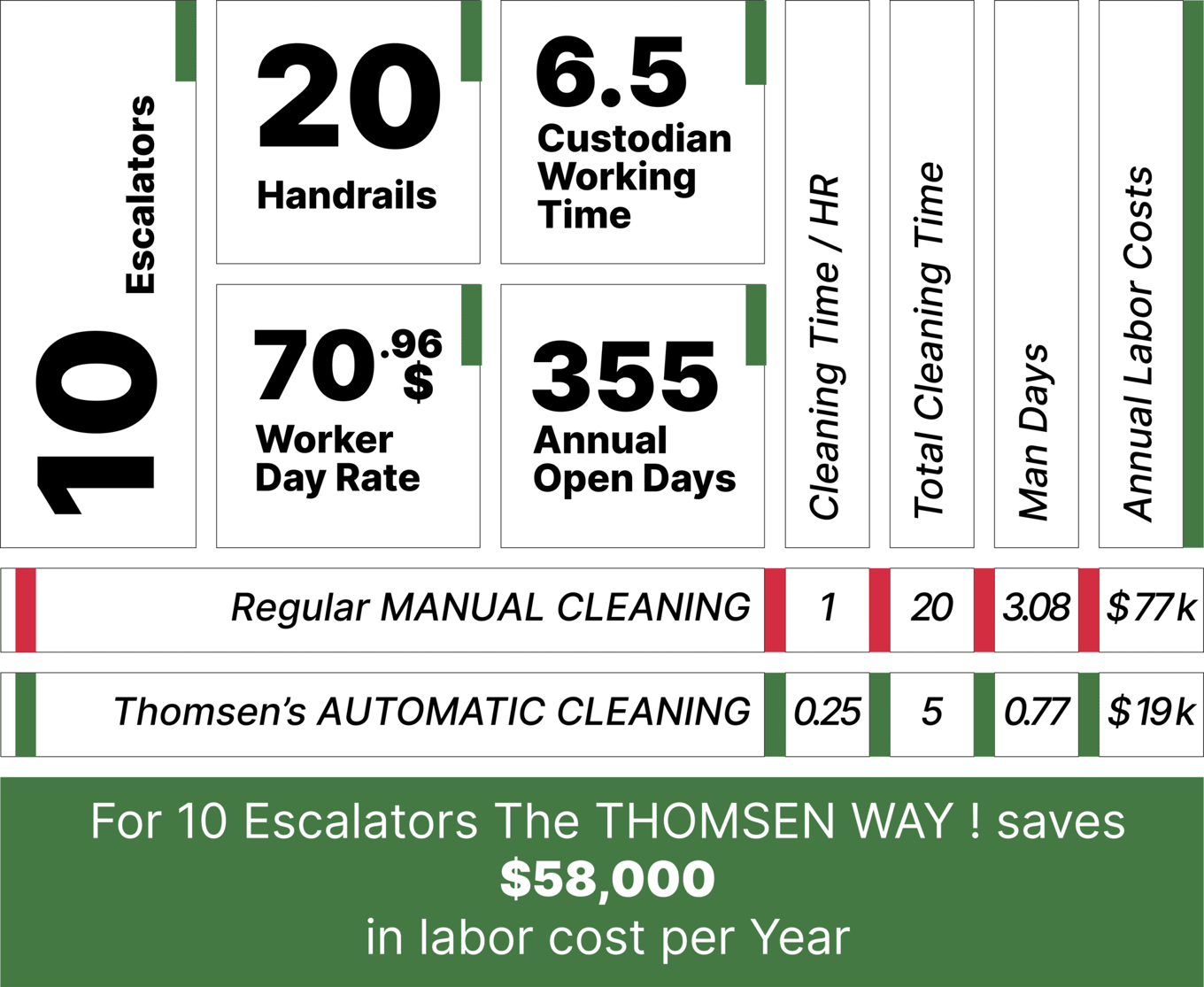 —
Benefits to owners
—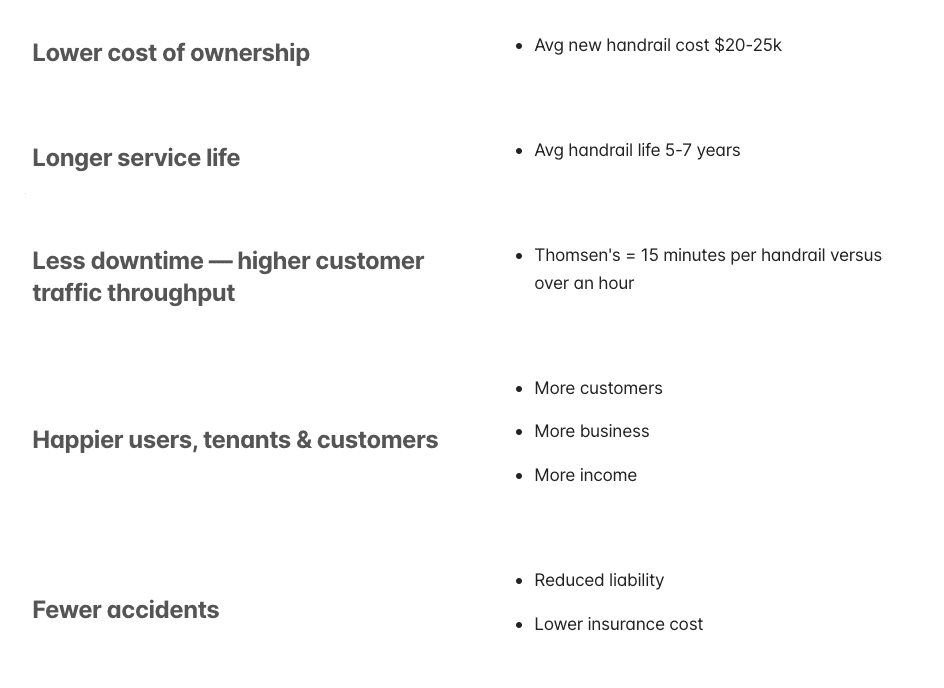 2-step distribution model
Distributors, wholesalers, resellers, and large in-house accounts
Web-based sales
Currently expanding sales and marketing domestically and internationally
Over 1,595,000 escalators worldwide handle 105B passengers annually
Thomsen's initial market targets the 35,000 escalators in the US — airports, convention centers, malls, and other commercial buildings. Other use cases include household handrails, handrails in care centers, access ramps and entries.
$125B global elevator &
escalator market in 2021





Competitive landscape for enterprise & public solutions
Though we're certainly not the only ones on the market that are cleaning escalator handrails, that's where our similarities end.
Thomsen's is the world leader in Clean Touch Technologies™, meaning that we're doing our job with a true goal in mind, providing the first product that is working for everybody: users, operators and owners.
We are using The Thomsen Way!™ — the only way towards a cleaner, safer and healthier environment for the public and its surfaces.

—
Rigorous testing
—
We are the only ones advocating testing the RLU levels after the cleaning process. It is a mandatory requirement for The Thomsen Way!™ Gold Seal to be present in order to certify your surface.
—
The science behind it
—
To understand Relative Light Units (RLU), you must understand first the Adenosine Triphosphate (ATP) and the role it's playing.
ATP is an energy molecule found in all plant, animal and microbial cells that fuels metabolic processes of all organic matter (living or once-living) — including food, bacteria, mold and other microorganisms.
The detection of ATP on a surface therefore indicates the presence of biological matter that may not be visible to the eye.
Luciferase, the enzyme used in this kind of test, produces a simple bioluminescence (light-producing) reaction when it comes into contact with ATP. Using bioluminescence technology, we can measure extremely low levels of ATP with our ATP tester.
Measuring the amount of bioluminescence from an ATP reaction provides a good indication of surface cleanliness because the quantity of light generated by the reaction is directly proportional to the amount of ATP present in the sample.
The bioluminescence reaction is immediate so results can be processed in seconds, at the testing site. Results are then expressed numerically on the luminometer's screen as Relative Light Units (RLU).
The relationship between the amount of ATP on the sample and the RLU result reading on the luminometer is simple:
The RLU reading is directly proportional to the amount of ATP collected from the sample.
A high RLU reading indicates a large amount of ATP at the test location. This in turn indicates improper cleaning and the presence of contaminants.
Cleaning properly results in less ATP at the location. Less ATP results in less light output during the bioluminescent reaction, and consequently, a lower RLU reading.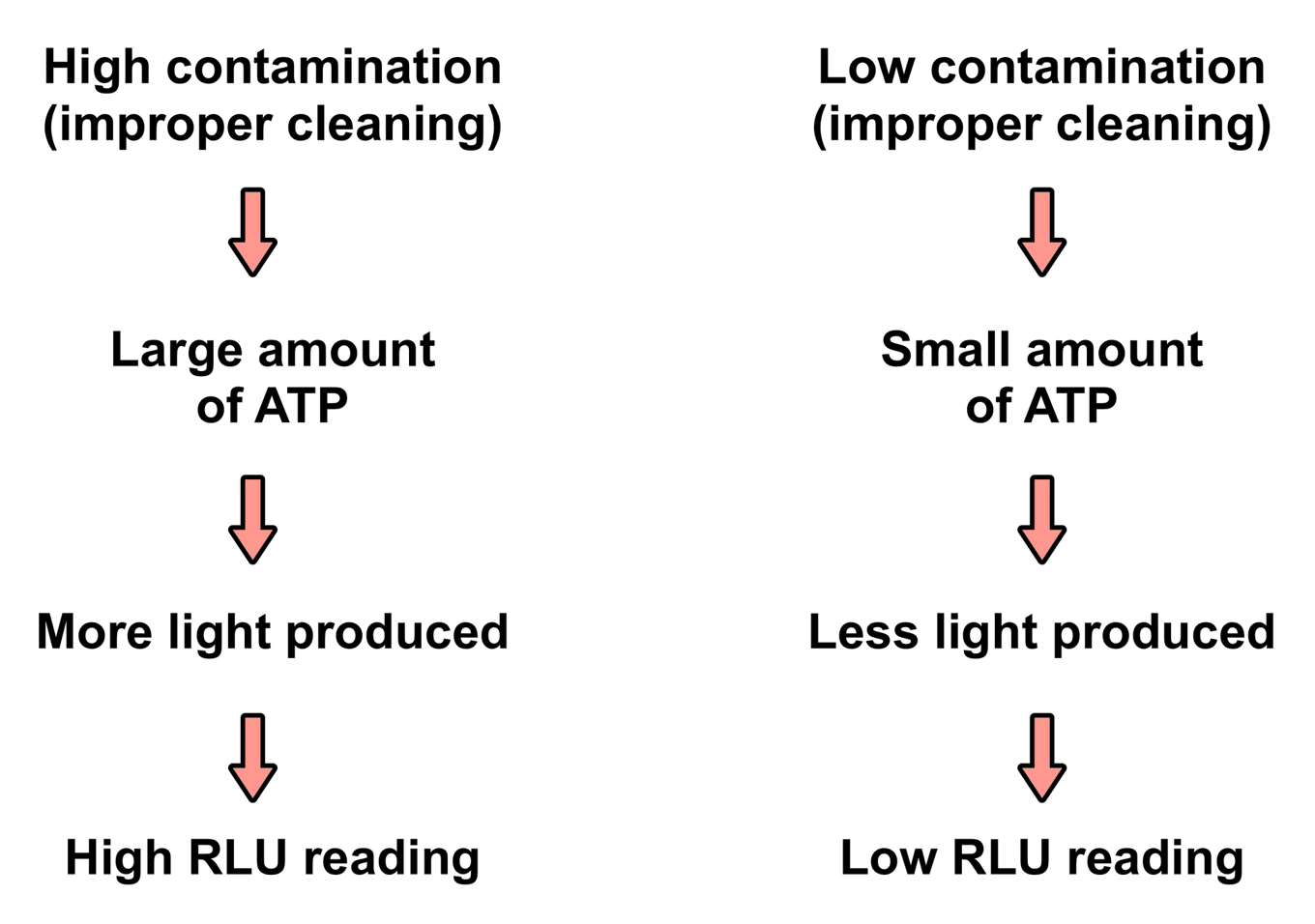 All the testing procedures are done after the last application of the antimicrobial product that not only kills 99.9999% of germs upon contact, but provides long-term protection against bacteria, viruses, and fungi.
Upon application, the antimicrobial covalently bonds to a surface, forming a bio-static layer of charged nano-spikes that continually shock and penetrate the outer cell membranes of harmful germs, resulting in mechanical kills.
The mechanical action of the charged spikes (like microscopic pin cushions) ensures that microbes cannot adapt to become resistant against it.
The products continue working after the solution dries and can kill germs for up to 30 days on handrails surfaces, including COVID-19, allowing your business to bloom as a result of high cleaning quality performed with an easy-to-use device at lower costs.
Exponential
growth strategy
Expand the US/North American market
—
Grow targeted international business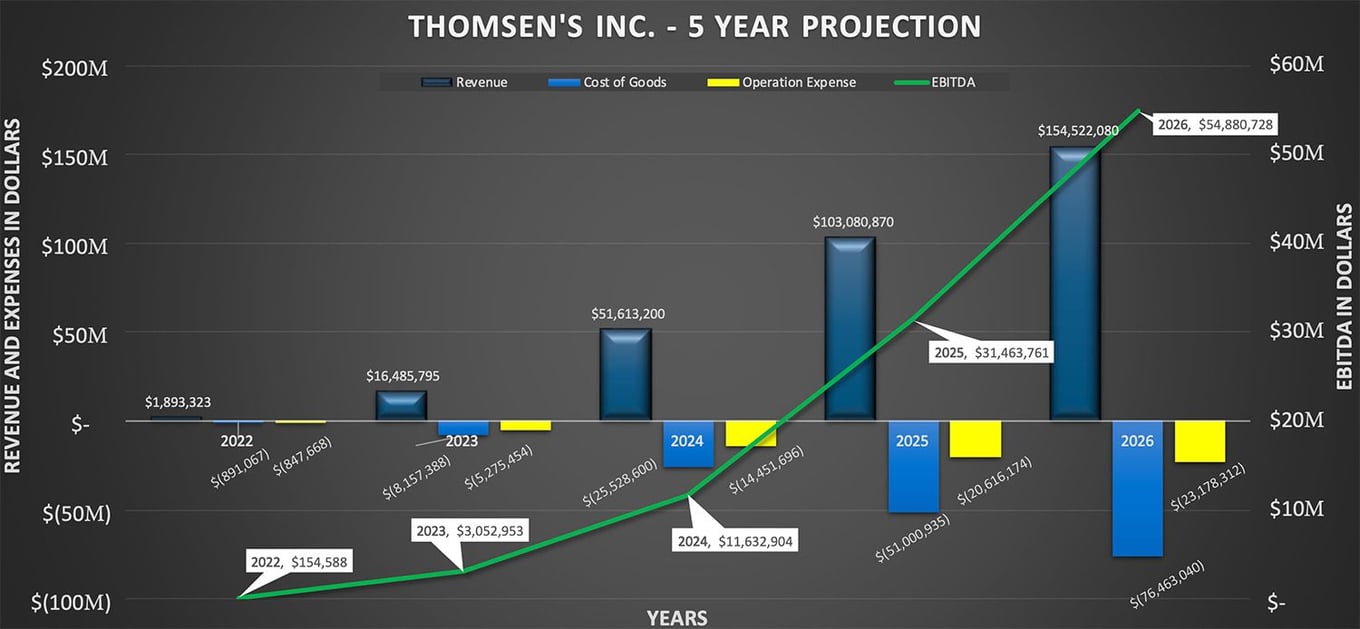 —
Strategy & projections
—
Thomsens, Inc went to market just as COVID impacted all global market applications involving escalators — and still achieved sales to major airports, sports venues, and entertainment venues. The current round of funding will enable further development of our strategic marketing activity and management — upon which better estimates of sales growth and confirmation of margins can be established and documented.
In addition, a more precise forecast can be presented of the increasing proportion of revenue accruing in future years due to recurring chemical sales and consumables at higher margins in years 2-5 of revised forecasts, and at a fraction of the marketing costs attributable to the initial equipment delivery system.
Eliminating an unseen public
health hazard: escalator handrail contamination
... and all the surfaces we touch daily.
Escalators are now a common sight in airports, transit systems, and modern commercial buildings, entertainment venues and healthcare facilities. They are frequently the preferred method of moving between floors, especially when the alternative is a series of stairwells, or a crowded elevator.
Escalators must be maintained on a regular basis by trained personnel, but they must also be cleaned thoroughly between services. If not, the consequences for those who are responsible can be severe. Why is the cleaning of escalators in commercial buildings so critical? Because of the significant public health risk of exposure to the pathogen-containing filth that "routine" cleaning practices and UV light do not address.
The Center for Disease Control states that 80% of common infections are transmitted via the hands. Touching of pathogen contaminated surfaces (fomites) result in the transfer of pathogens to the hands, and then self-inoculation by touching the face (mouth, nose, eyes) results in infection in susceptible individuals. Both enteric and respiratory pathogens have been shown to be transmitted by this route. Successful transmission depends on the frequency in which the surface is touched, the number of different individuals which touch the surface and the survival of pathogen on the surface.
We believe that in the built environment, escalator handrails in high use areas such as airports are the surfaces touched most frequently by the greatest number of people in the shortest time — resulting in a significant risk of infectious disease transmission. In a busy airport, hundreds of passengers from around the world may use them within a manner of minutes, making for a worst-case scenario for surface transmission of pathogens. Daily or even hourly cleaning and disinfecting of these surfaces are not adequate because the handrails can become contaminated right after use. Use of ultraviolet is of limited effectiveness because accompanying bodily fluids (sweat, oil, etc) shield the pathogens. Some viruses are also very resistant to UV light (e.g., adenoviruses which cause respiratory infections and diarrhea).
Thomsen Way! responsibility:
Post-COVID, the world is not as it was before, and never will be again. The new paradigm is that, especially where the public has no choice when using airports or transit systems and there is no alternative venue, the owners, operators and subcontractors servicing escalators have a new fiduciary duty to examine their handrail maintenance practices and policies. The public can select to visit only those hotels, shopping malls, and entertainment venues that clean and sanitize the handrails, and benefit to the extent of preferential patronage. In public facilities where governments are the responsible agency the initiative for insisting on implementation, and documentation thereof must come from senior management. The mandate for this standard must flow from senior management specific work sites and to the employees and/or subcontractors assigned to those spaces. Anything less is a violation of public trust.
At this time, Thomsens Inc is the only vendor offering the Thomsen Wy! with its equipment, chemicals, and procedures, including daily testing, that offers documentation of compliance in a new age of a new reality of handrail maintenance. What is declared "clean" today is not measured — The Thomsen Way! measures and guarantees its cleanliness.
Escalator handrail pathogens — the unseen hazard
People intuitively and accurately tend to avoid the risk of touching escalator handrails, and indeed, they are among the filthiest things a human can touch. The "cleaning" activities, if performed at all, are ineffective, and as a result, the public is at risk. COVID has created a new awareness of this hazard, but airports, transit systems, hotel chains and owner/operators of other commercial and medical structures have been slow to implement solutions to this previously often overlook hazard.
Thomsens Inc is working to educate the general public and the owner/operator/jan-san maintenance community about the availability of the Thomsen Way! to address this problem in a way that is scientifically accurate, and with claims that are backed up by data, including testing by independent third-party laboratories. Thomsens Inc is the only vendor taking this approach to the global market. Our solution saves maintenance labor and helps preserve escalator handrail life so the ROI on implementation is good, but most importantly, it actually works to bring the microbial load to a "hospital grade" level of cleanliness as measured by an ATP meter. Installations that have implemented the Thomsen Way! process, equipment and chemicals may display our Gold Seal, but only if the initial compliance is sustained, continuously, as part of a routine protocol.
The Thomsen Way! encourages the public to be aware of and look for this Gold Seal. Thomsens Inc encourages Federal, State, and County governments to establish safety standards for high-touch high traffic facilities. Escalator handrail cleanliness and sanitization has become a "must have," not just a "nice to have." Government funding has become available to airports and transit systems to finance this inexpensive and easy to train and implement solution. The science behind this solution is well established, and worthy of public trust. A handrail that looks clean probably isn't unless the Gold Seal is on display. Protect yourself and look for it!
Safe operation:
Airports, transit systems, and commercial buildings that do not have a regular escalator cleaning regimen are more likely to experience breakdowns and faults, including degradation of the handrail rubber from ineffective UV devices. In the worst-case scenario, unkempt escalators are unsafe to use and may even pose a fire hazard depending on the nature of the dirt buildup and accumulating lint that flakes off clothing. As a result, commercial escalator cleaning and sanitizing should be viewed as a required response to public health safety as swell as an investment that will save money on maintenance calls and potential payouts from accidents.
A properly structured service plan utilizing the Thomsen Way! will also save on labor costs. There may be an opportunity to lower the cost of liability insurance when ATP meter documentation is available through daily testing. Thomsens Inc is the only vendor of this data driven, science-based approach to this issue.
Concerns about sanitation:
Office workers are more concerned than ever before with how clean their workspace is. People who work in and/or pass through airports, transit systems, and large commercial buildings understandably want to know that the surfaces they come into contact with, such as handrails, have recently been sanitized. When it comes to escalators, people want to know that the handrail belt has been properly cleaned to remove microbes, viruses, and other germs. The COVID-19 pandemic that we are currently experiencing has brought this issue to widespread awareness, but the problem has always been there.
In this new climate of awareness, escalator operators, owners, and contract maintenance personnel have a civic duty to proactively respond.
Over 70+ years of experience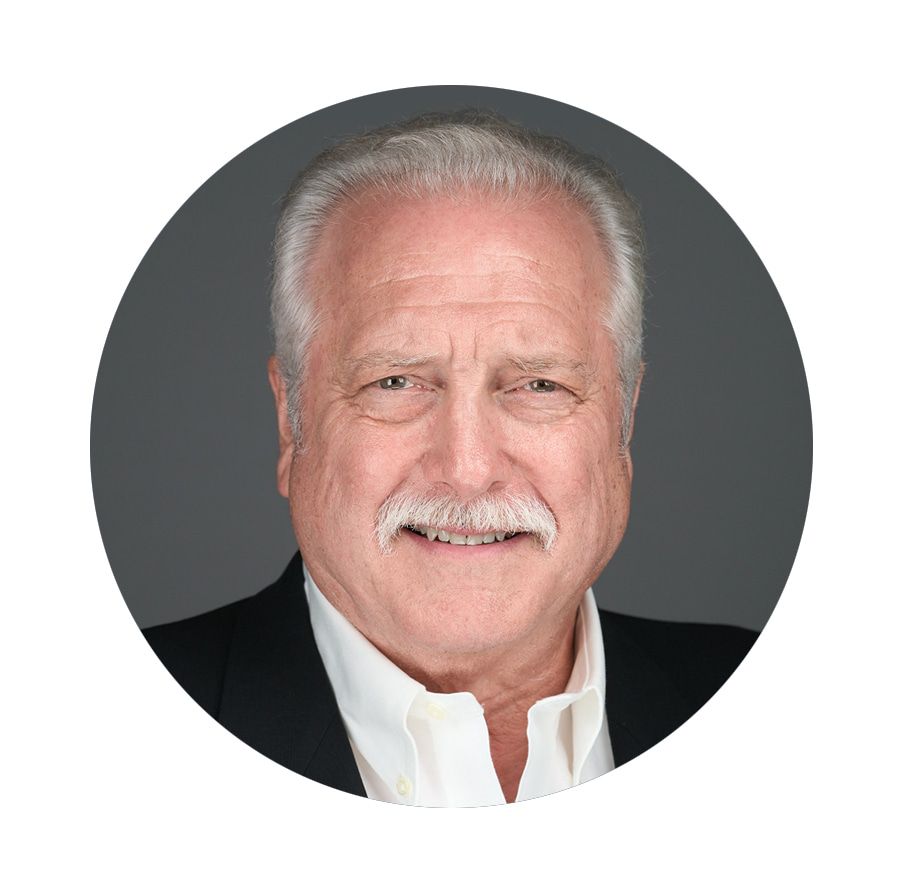 Chris Thomsen
Founder & Chief Technical Officer
Chris is a 40+ year veteran of the elevator and escalator industry. Since his retirement in 2012, Chris has used his significant experience and unique problem-solving abilities to develop and patent major improvements in escalator and elevator safety.
—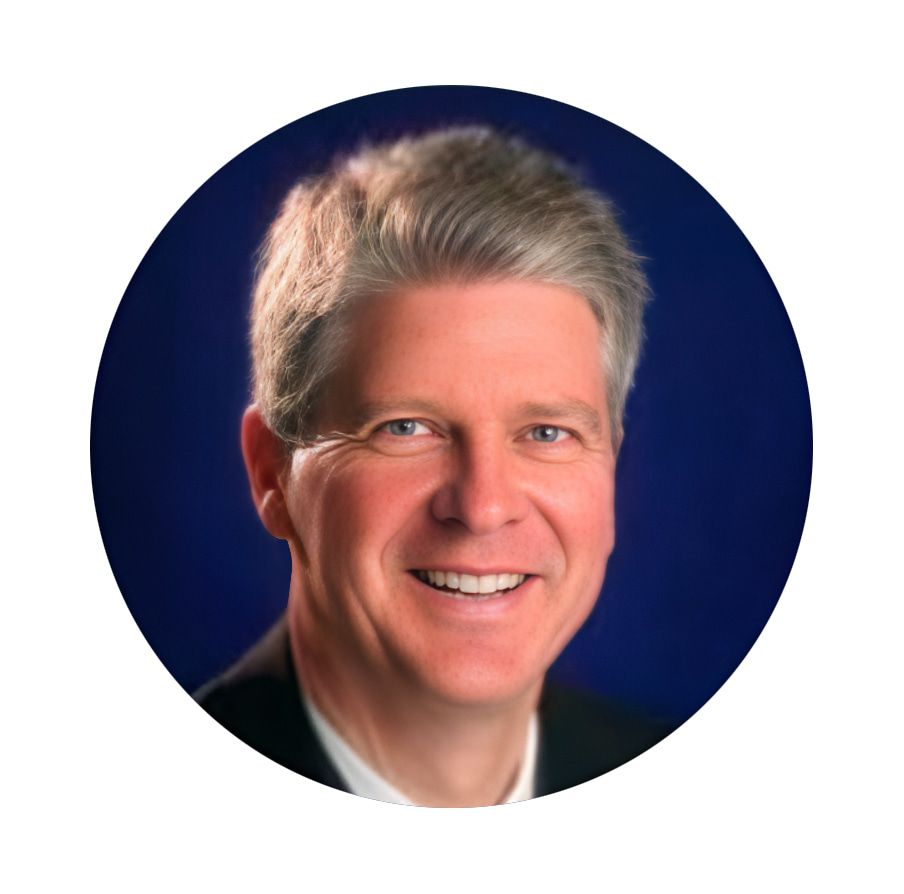 Robert DeKoning
Chief Executive Officer
Bob is a highly accomplished CEO, Board Member, strategic growth consultant, and transformational leader with over 30 years of senior-level success driving turnarounds and scaling companies.
Some of Bob's accomplishments as CEO include:
Year over year revenue growth of more than 80% over five years for King.com and its successful acquisition by Intelisys in 2017;
Almost doubled revenue for Tactix, Inc. in 2 years, creating a liquidity event for its owners;
Successfully developed and sold Unicru to Kronos for $150M in 5 years;
Led Rentrak Corporation (now Comscore), increasing revenues from $35M to $68M in three years.
Test - Clean - Certify
The Thomsen Way!™ is Globally, the safest surface cleaning system providing cleaner, safer, and healthier conveyance to the world!
Identified significant pain points in surface sanitation of all types for the world's marketplace
Offer proven and tested patented products, solutions, and validated process, along with science-based testing for credibility and compelling competitive advantage
Impressive financial growth and ROI for both customers and investors
Experienced management team and impressive board of directors
Emerging company with large scalable opportunities world-wide
Offers investors an early-stage opportunity to participate in the growth of a unique and proven approach to a global problem that will dominate the cleaning and sanitization market in many commercial applications.