Buying and selling NFTs should not just be for crypto experts
Digital assets have always been undervalued and over-consumed, but NFTs allow digital items to have traceable ownership and value.


Adding NFTs and implementing blockchain tech requires extreme technical competence.
Enter Curios, the easiest way to deploy and consume NFTs and blockchain owned digital goods.
Curios makes NFTs accessible to everyone
We're proud to have built some of the simplest, and easiest-to-use NFT experiences in the world.
We've built the bridge that connects humans to Web3 experiences, the Blockchain and the Metaverse.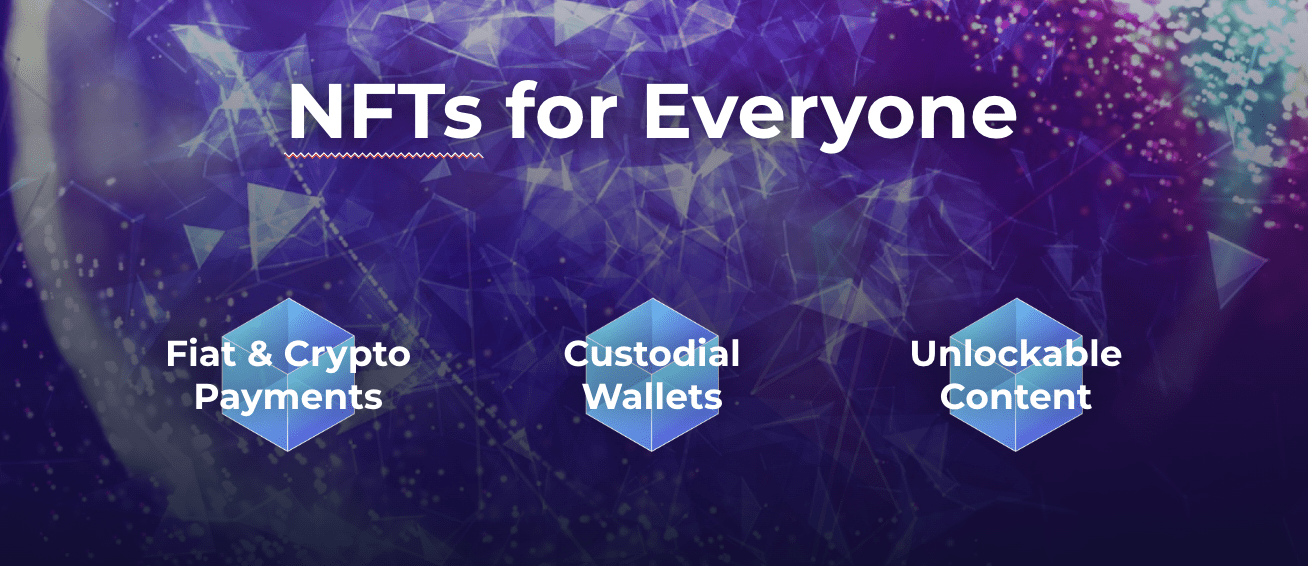 Our user-friendly backend tool allows anyone to instantly launch a NFT marketplace, and engage with their customers.
Our robust backend tool gives you complete control of your marketplace

Our backend tool has user-friendly tools that allow you to set your NFT parameters, track sales, edit your marketplace, collect funds, and engage with your customer like never before.

—
Curios provides an easy interface for powerful tools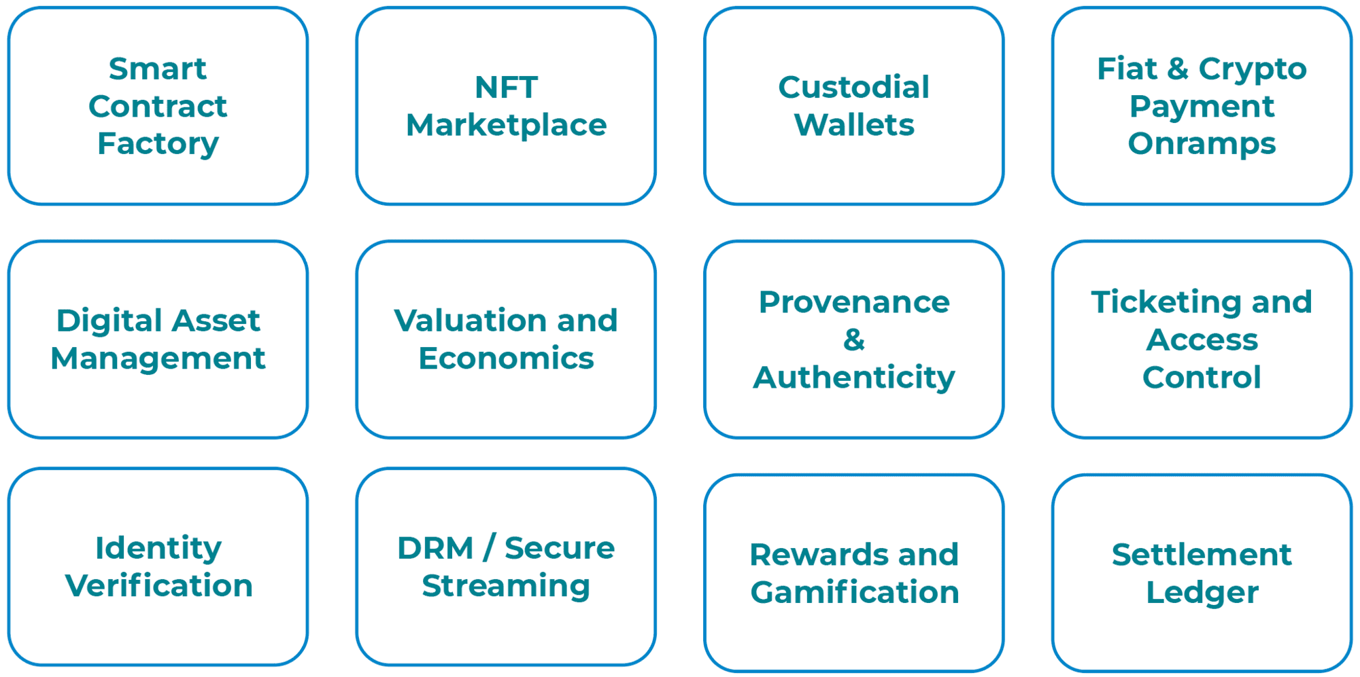 —
Our NFT technologies power new
revenue opportunities in key verticals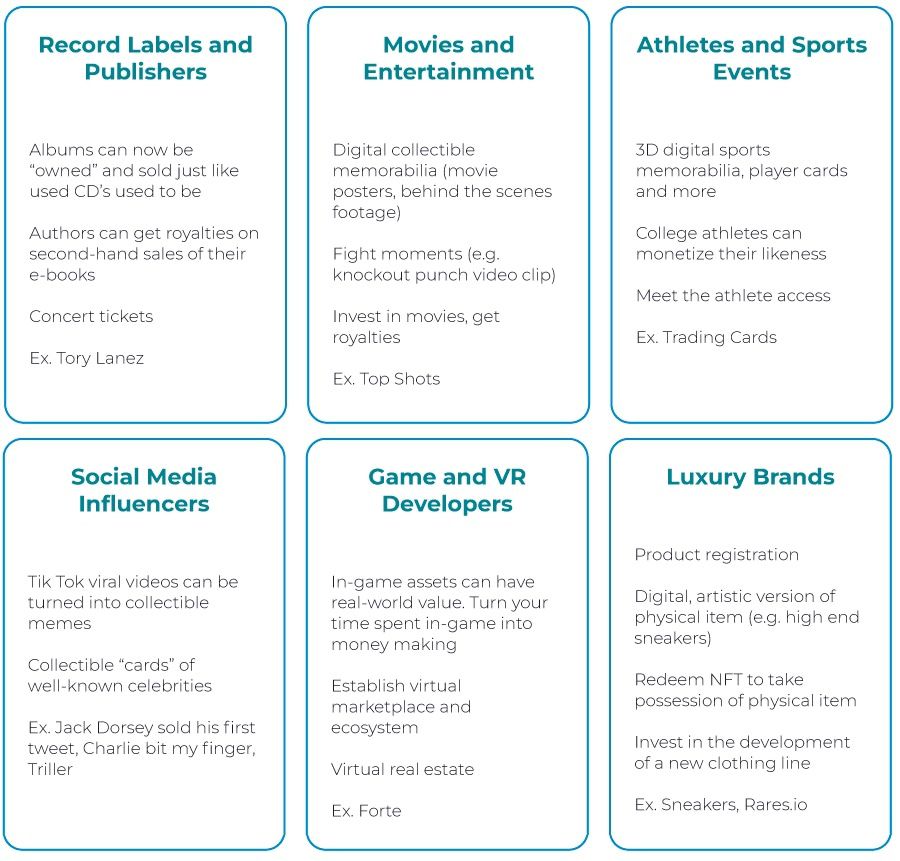 —
We're bringing NFTs
to everyone
Fiat payments
makes purchasing NFTs simple for anyone
Custodial wallets
eliminate the need for blockchain knowledge.
Global compliance built into every marketplace
Global Payments
Credit Card / Debit Card
Bank Transfer / Wire
KYC
AML
AI Fraud Prevention
Auto Dispute Resolution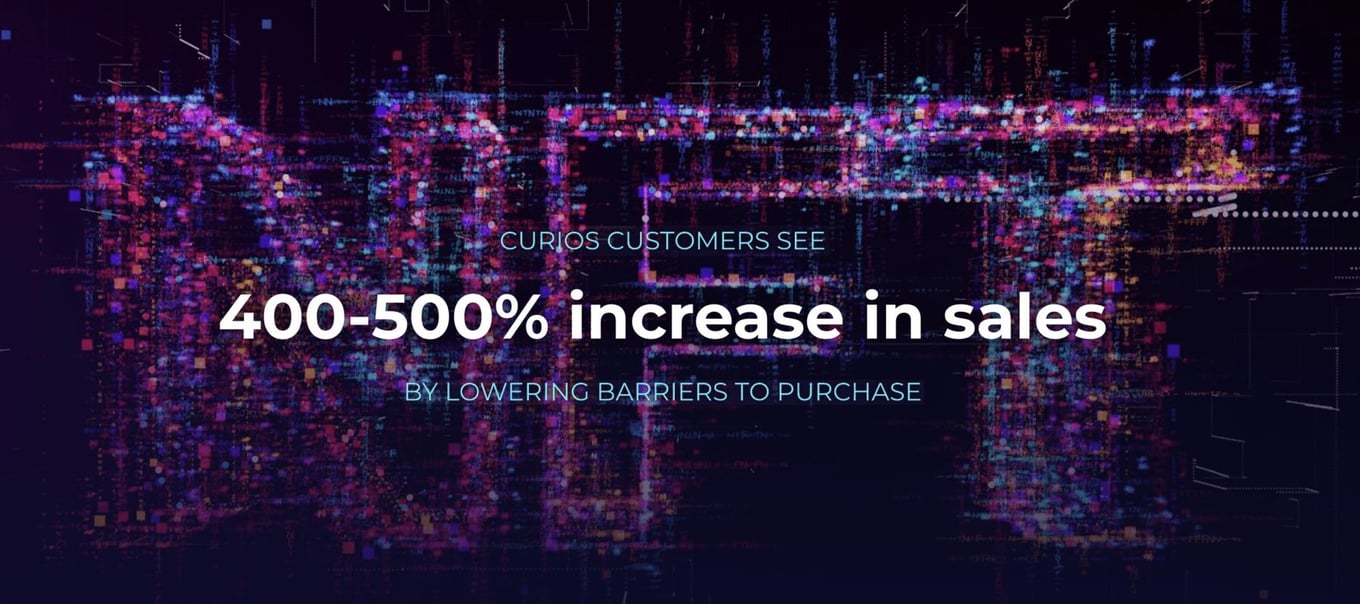 7000+ registered marketplaces
with 12+ enterprise-level clients
Customers include:
Coin Zoom: API integration of our tech stack to their existing infrastructure
Triller: End-to-end NFT marketplace solution, collectibles
E-NFT: End-to-end NFT marketplace solution, unlockable content, music
Crypto-DJs: End-to-end marketplace solution, unlockable content
Varsity Chips: Packs and randomization, collectibles, custom smart contracts
Powder Keg: Tokenization of real estate, custom smart contracts, and DAO creation
$Sound: End-to-end marketplace solution, ticketing, and unlockable content
Royalty Music Group Record Label: End-to-end marketplace solution | Music NFTs, access NFTs
Real NFT: End-to-end marketplace solution | Music NFTs, music festival NFTs, access NFTs and more
Media Services Group: Japanese technology provider, End-to end-marketplace solution
FaithX: Fundraising, secure streaming platform, end-to-end integrated marketplace
And many more!
Revenue from licensing, minting, & transaction fees
Use of our product comes with a monthly licensing fee that ranges from $99/month to $10,000+/month depending on subscription level.
Every transaction has a 1-3.5% fee that contributes to revenue.
Minting of tokens and smart contract deployments have additional fees per action that contribute to revenue as well.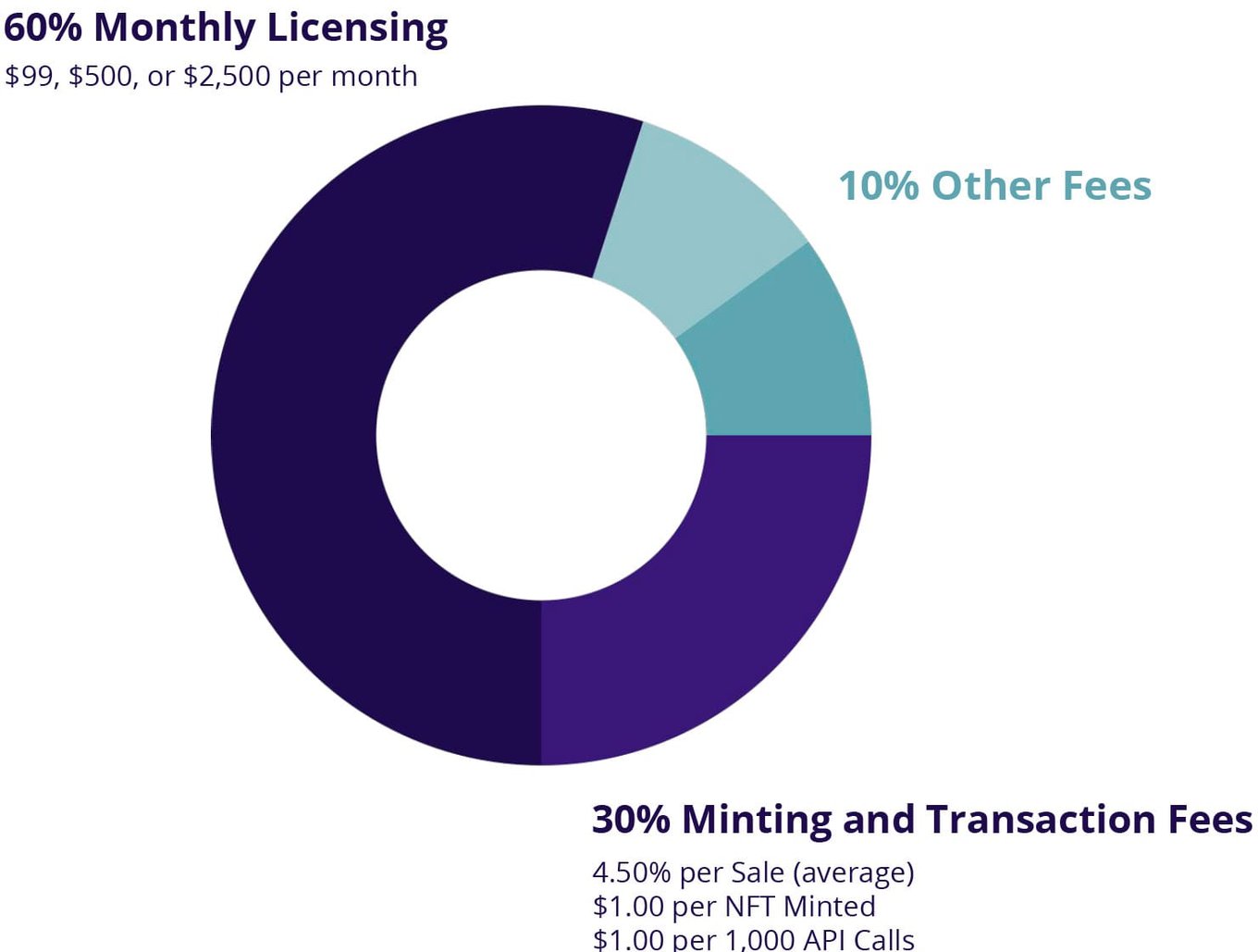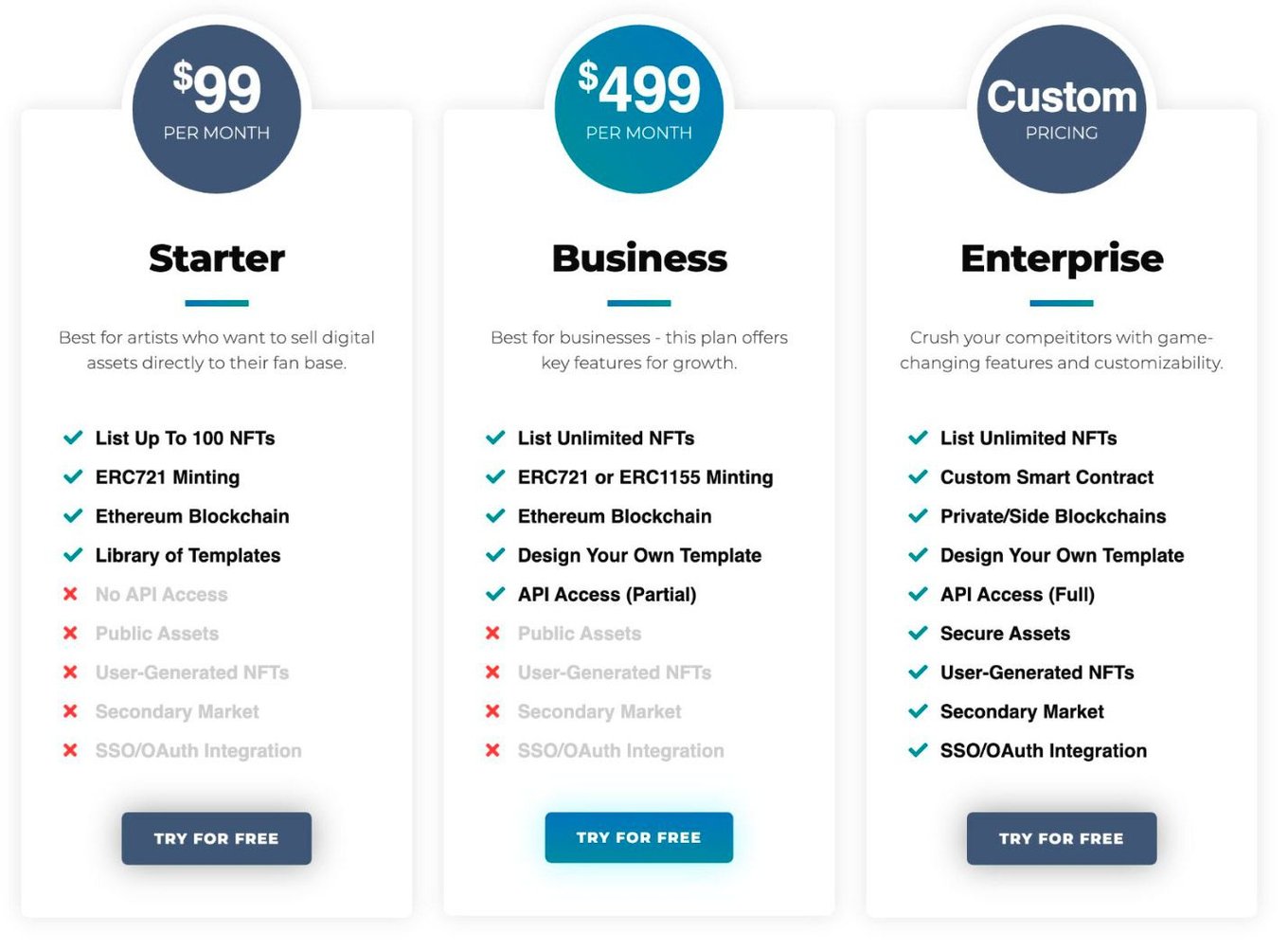 $41B total addressable market (2021)
$2.1B earnings potential*
2021 saw about $41B of NFTs transacted, and 2022 has started with even more velocity in the space.
Curios earning potential at 5% market share is $2BN per year.
5% in fees on sales is $102.5MM revenue for Curios per year.
* Click here for important information regarding Financial Projections which are not guaranteed.
Addressing the "consumer-friendly, self-service"
market gap
Competing sites that offer white label NFT marketplaces require all participants to be extremely crypto and web 3 savvy and have long deployment times.
With fiat onramps and instantly deployable marketplaces, Curios is the leader in the space and our adoption rate proves this.
Curios vast client list allows us to stay on the cutting edge of NFT offerings and maintain the exact tool suite new clients are looking for.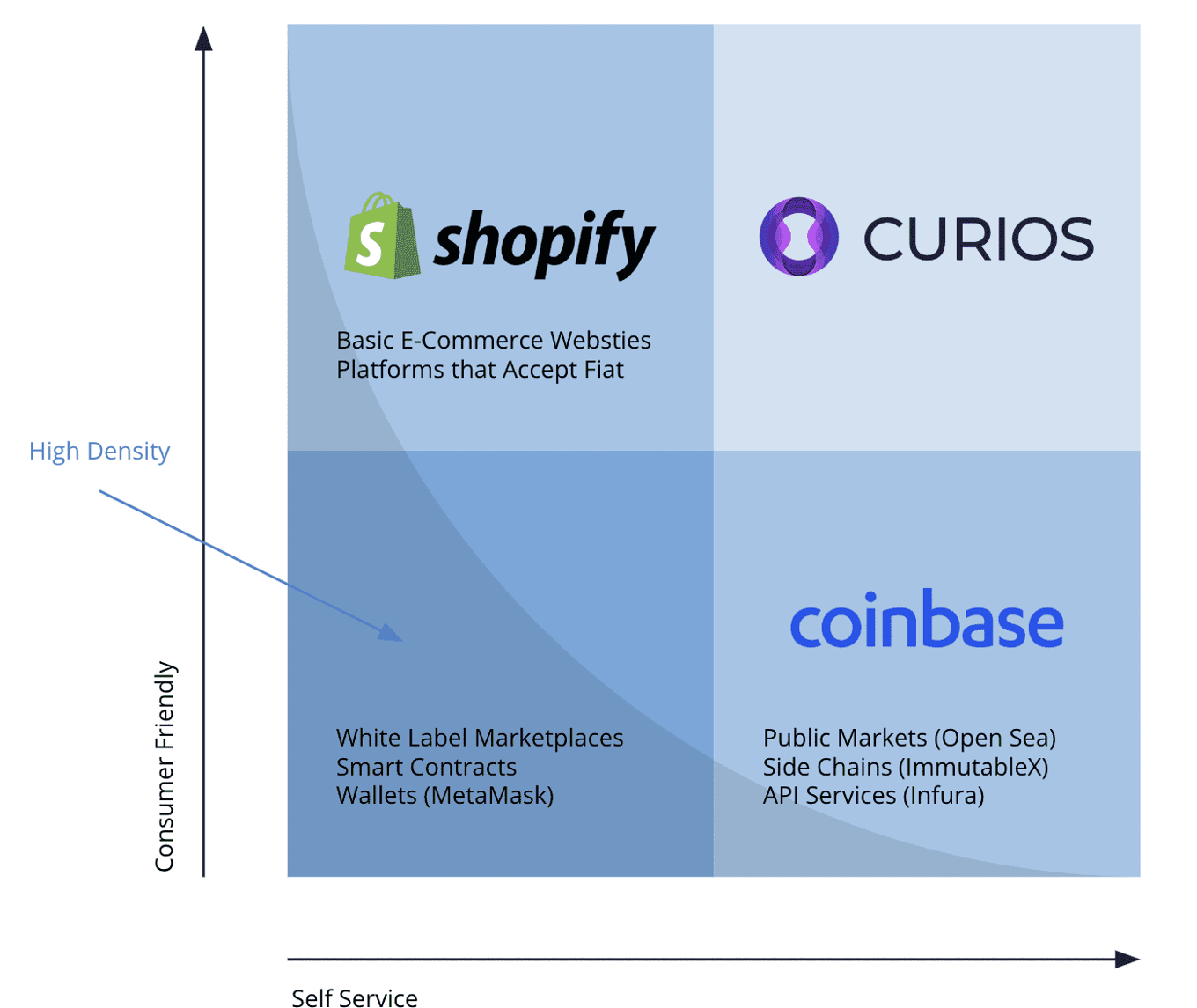 How can we change the way businesses engage their customers in the metaverse and on web3?
Curios' vision is to make interacting with NFTs easier than online shopping. The vast power of web3 will change the internet and the world and Curios has the tool set to power that change.
We aim to empower creators so they can continue to focus on what they do best and leave the technical hurdles to us.
---
Use of funds
---
Funds will be used to scale our existing technology to add to our ever increasing enterprise client list.
The funds also will help us accelerate our roadmap to maintain our lead in the space.
Lastly funds will be used to increase customer awareness of our platform and its ease of use.
---
Product development
---
Build out Product Support / Operations
Marketing / Sales / Business Development
Bring advanced web3 infrastructure to everyday applications
Curios chose Republic to raise its seed round
as we want to share our success in web3 and NFT marketplaces with the community.
We believe crypto and web3 will democratize the internet, and we want to start by offering equity in our company in a way that is inclusive and accessible by all.
Curios is currently backed by The Fund (thefund.vc).
Our seed valuation is extremely low, especially for web3 and blockchain companies. We are targeting a valuation of $100 million by the end of 2022.
Grant Powell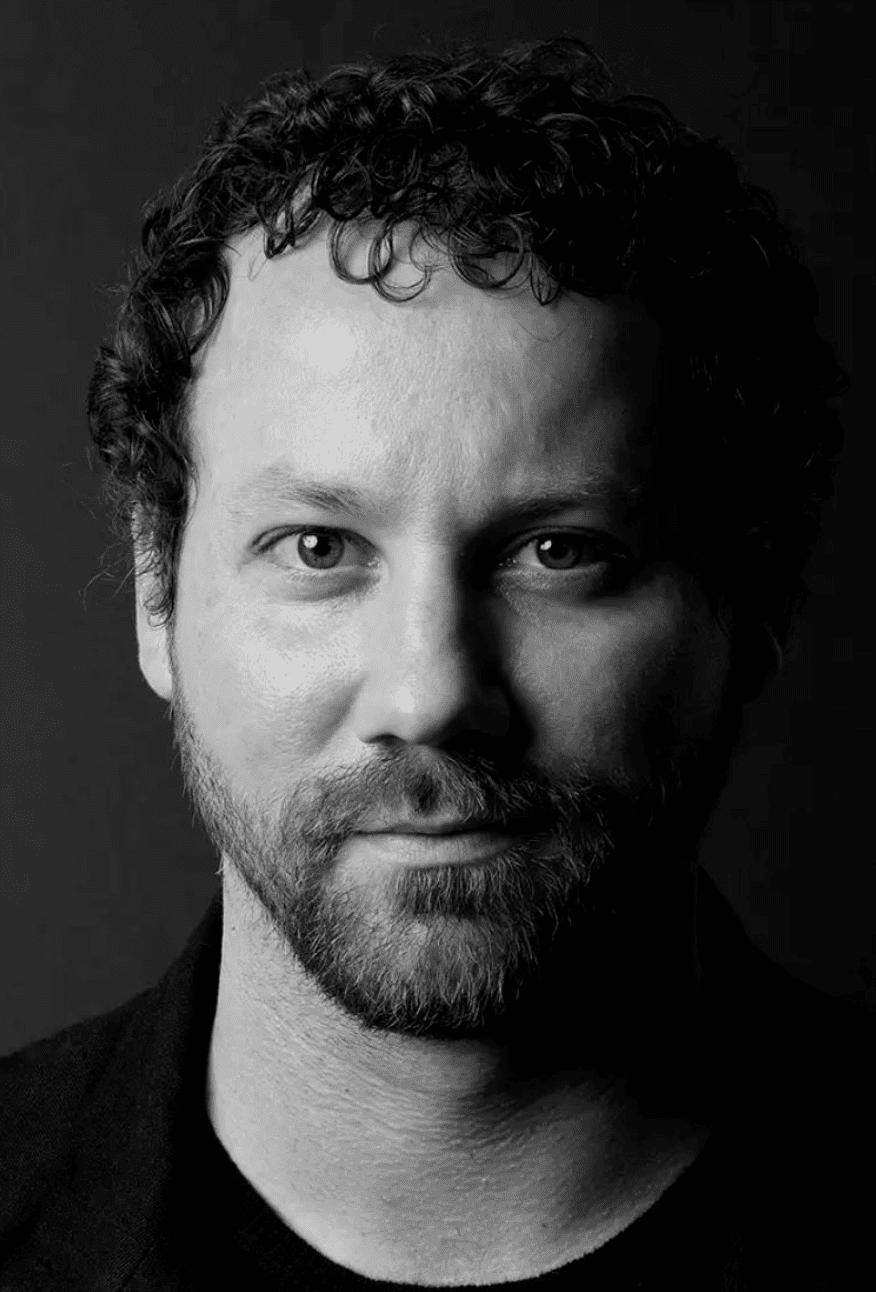 Technologist, Collector, Numismatist, Ex-Google
A 20-year digital veteran with a deep understanding of technology, digital product & user experience, digital advertising, SEO and social media. A strategic and thoughtful leader with a track record of building highly effective teams in the most demanding environments. Ability to combine creativity, engineering and business savvy to develop results-driven approaches to new-world demands. Trusted by Fortune 500 brands and the world's largest real estate developers.