The 'hydration' market is giant and still full of garbage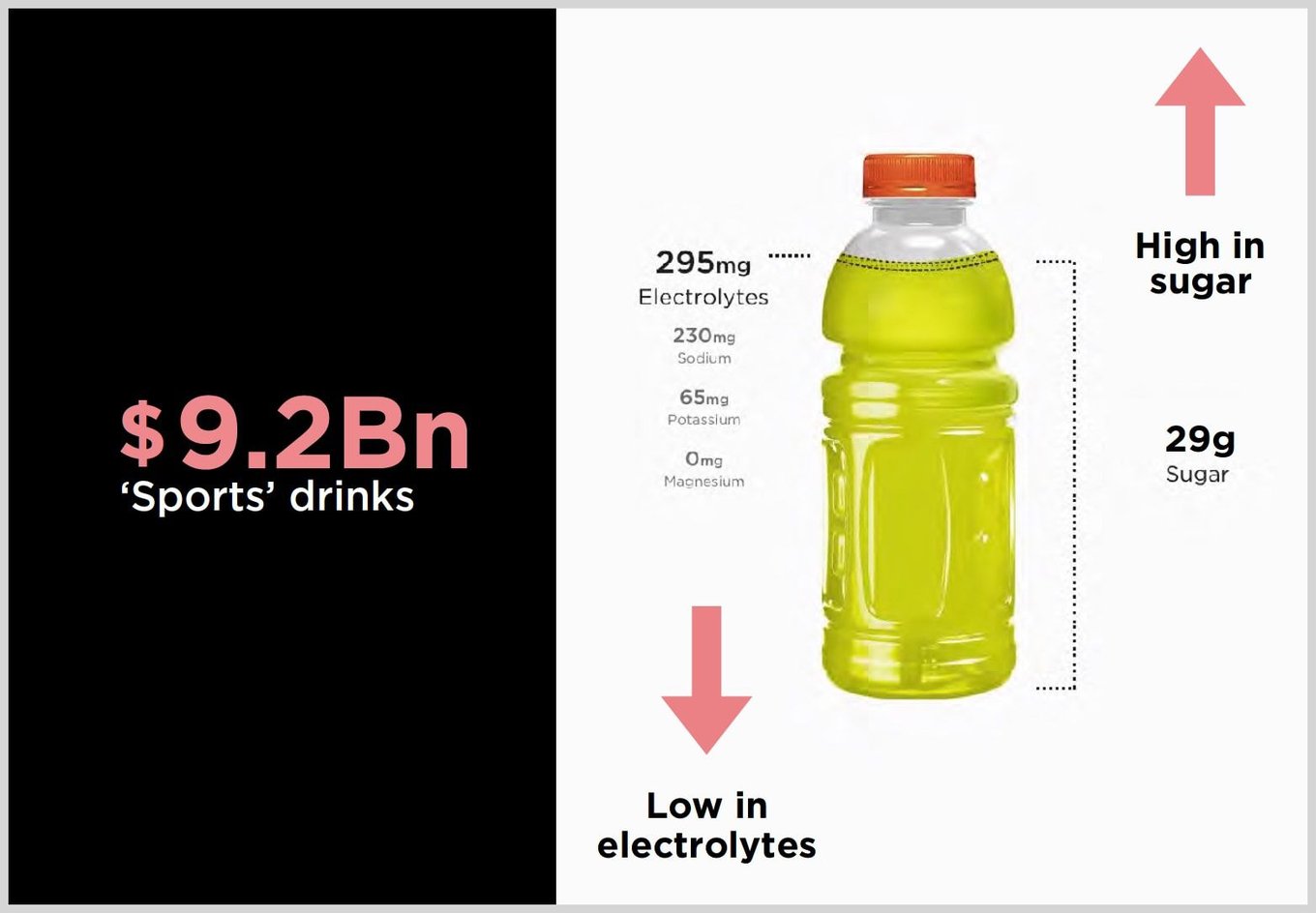 Many drinks in the hydration category are loaded with sugar and desperately low in a key functional ingredient: SALT.
High sugar intake and misinformation around sodium has contributed to some of our most challenging health issues.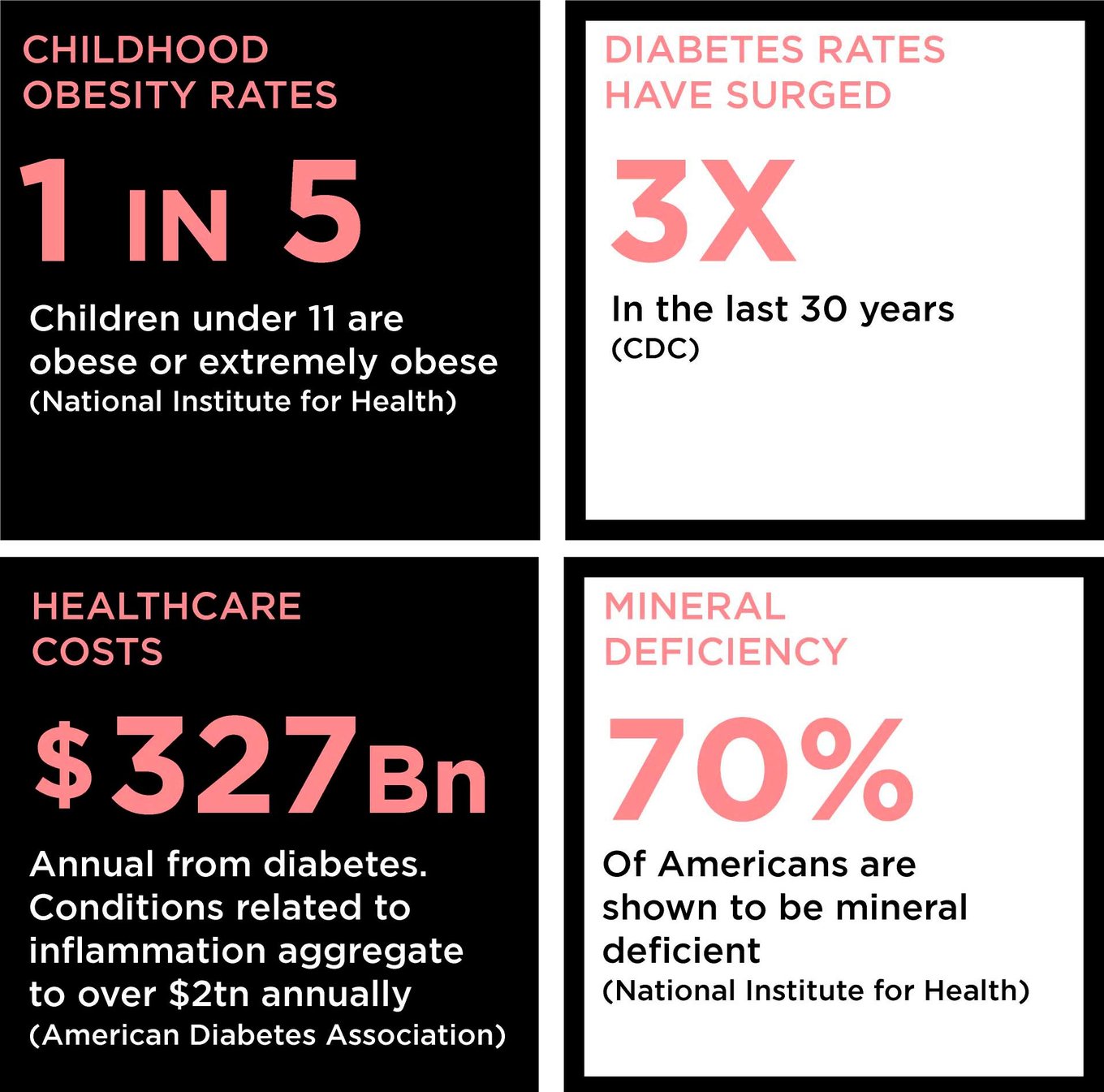 The body needs adequate electrolytes to refuel and be properly energized—not more sugar.
Whole food diets are lacking in sufficient mineral electrolytes.
Leading an active lifestyle (read: sweating) requires electrolytes for energy production.
Numerous diseases and stressors demand specific electrolyte attention.
---
The science is clear, you need more salt. Period.
---
Public perception is catching up,
and new knowledge around functional
ingredients creates new winners: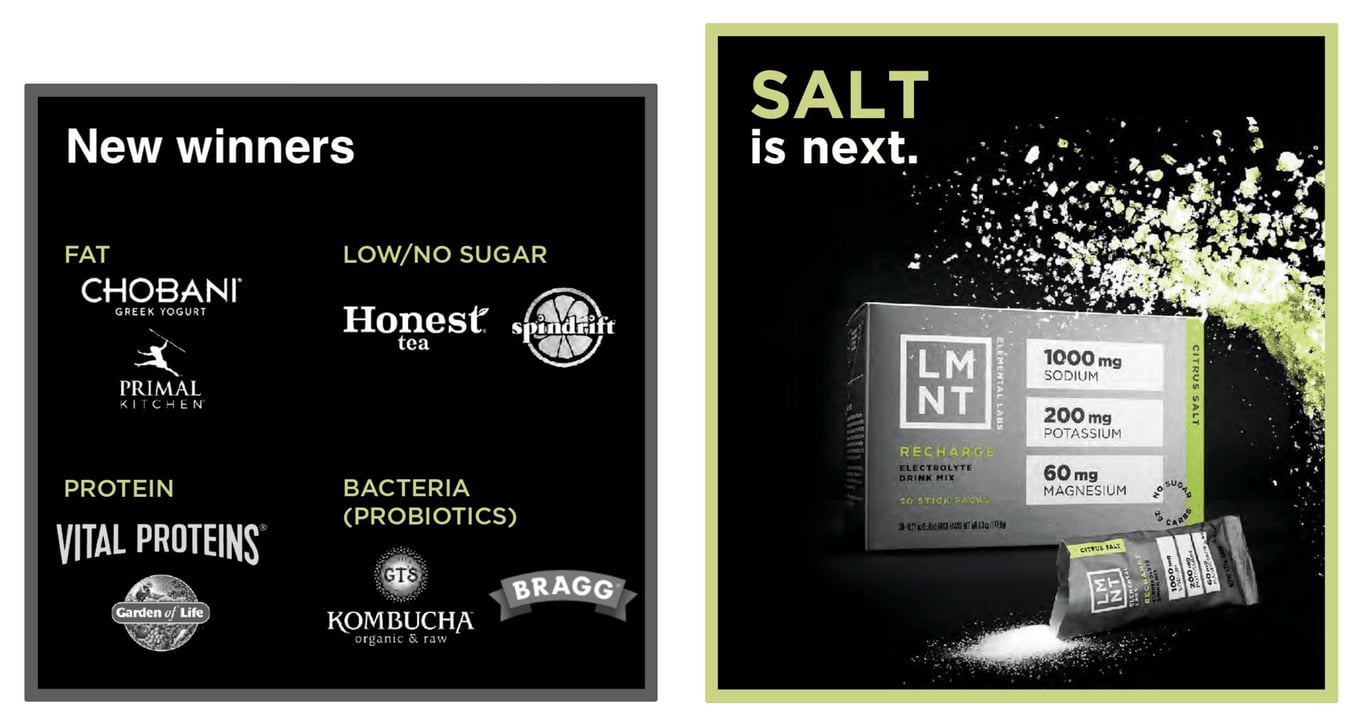 LMNT
We're owning SALT as a revolution
in hydration and functional beverages.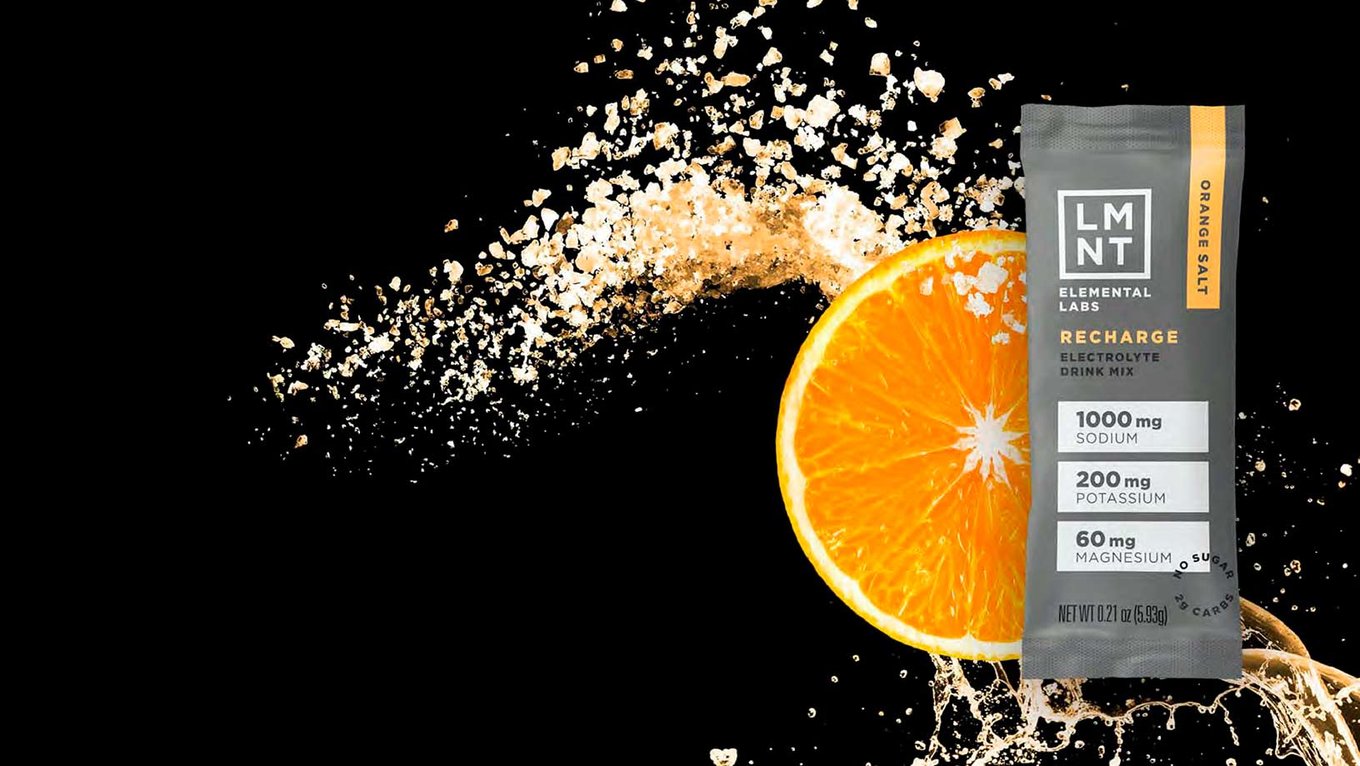 ---
We know our salt
---
Our products are science-backed; and we publish in-depth content on electrolytes informed by the latest scientific literature. LMNT also consults with professional sports teams, elite military units, and numerous healthcare practitioners in support of nutritional interventions for optimal health.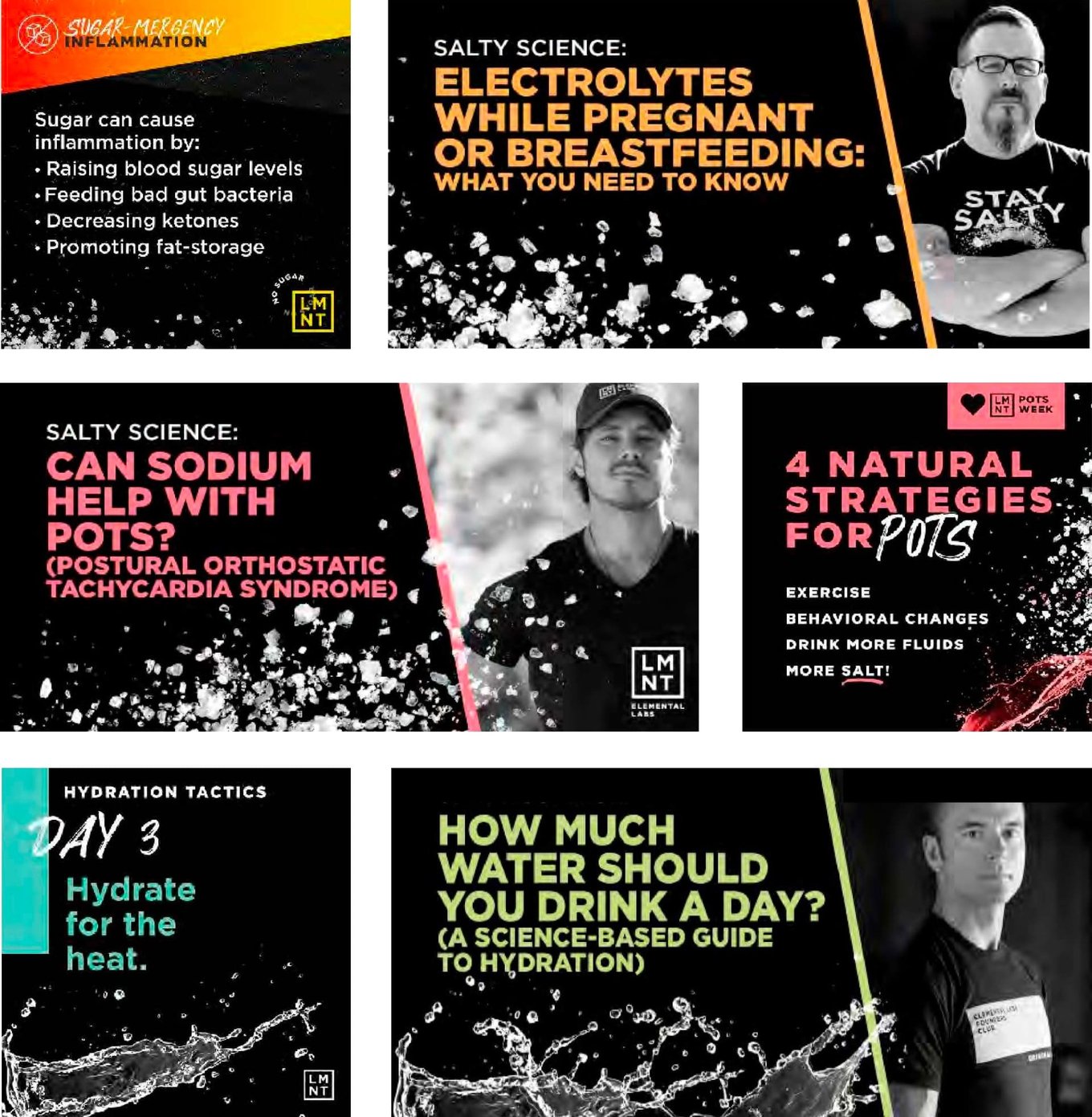 A tasty electrolyte drink mix
With everything you need and nothing you don't... yes, that means lots of salt and zero sugar.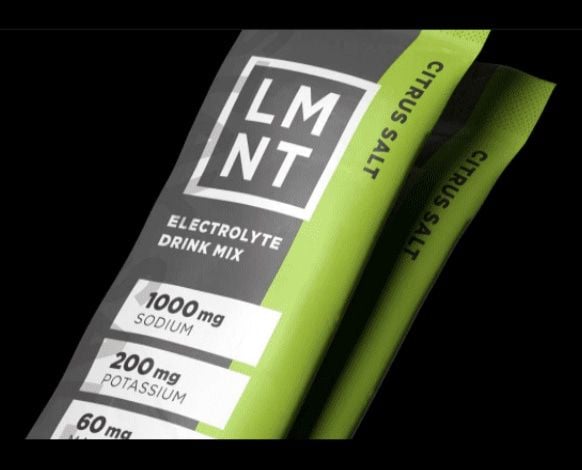 LMNT delivers a truly meaningful dose of electrolytes without the sugar or other dodgy ingredients. It's formulated to help anyone with their electrolyte needs and is perfectly suited to folks following low-carb, active, or fasting lifestyles.
---
One core formulation, across multiple flavor occasions
---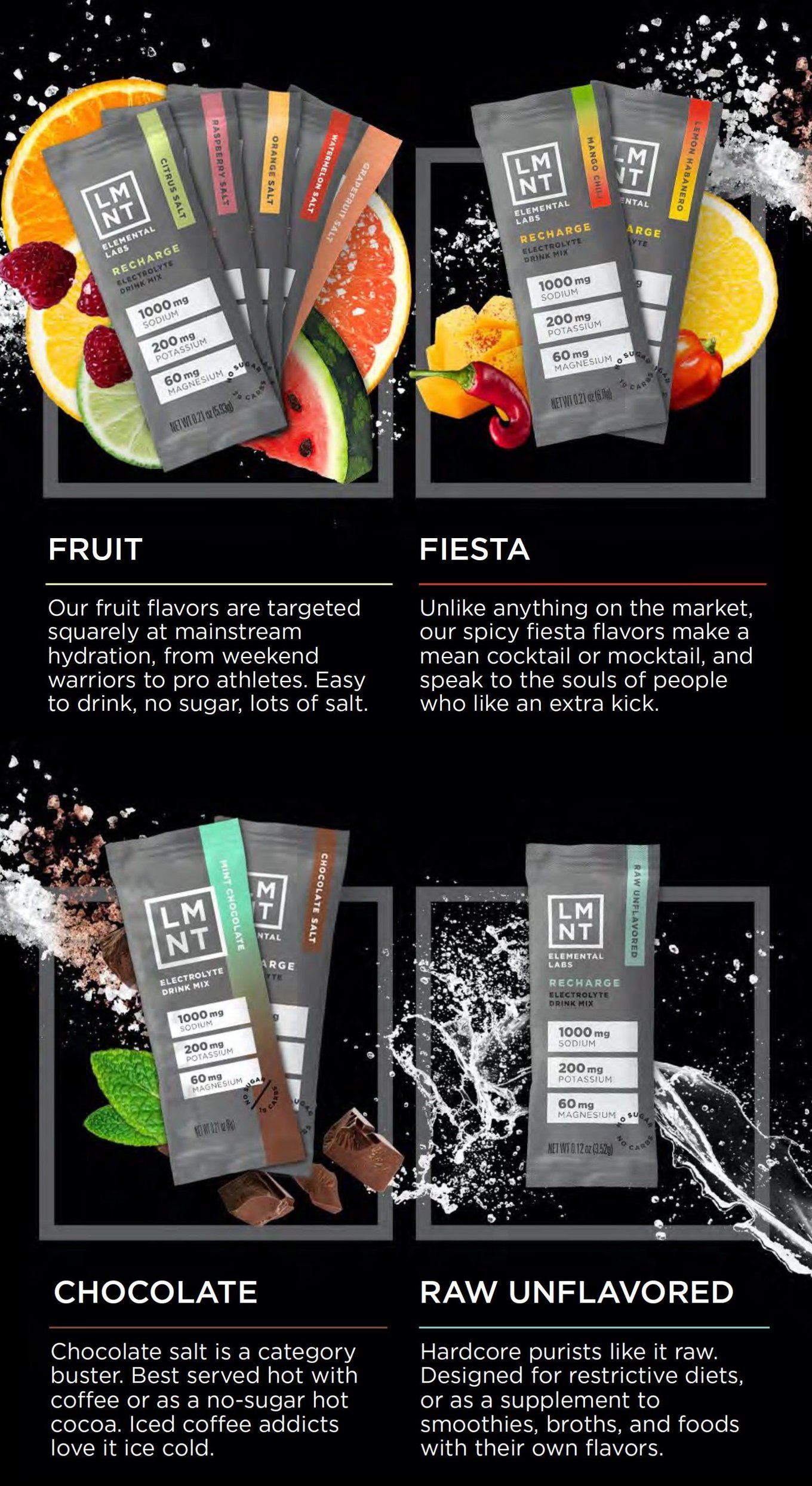 Surpassing a $50M run-rate, growing 4.5x YoY
In three years LMNT has become one of the fastest-growing beverage brands.
Loved by avid tribes of health seekers.
Put to the test by dozens of professional athletes and sports teams.
Recommended by leading health influencers
We're honored to collaborate with some of the very best in their respective fields.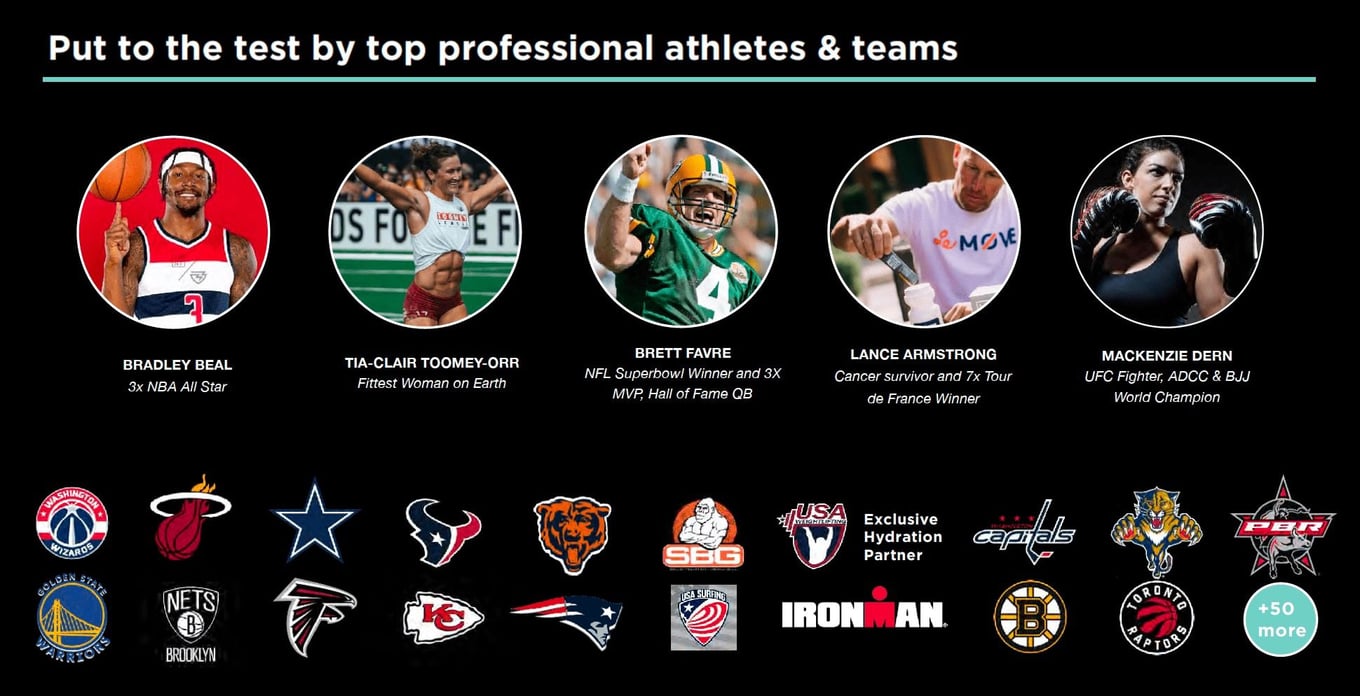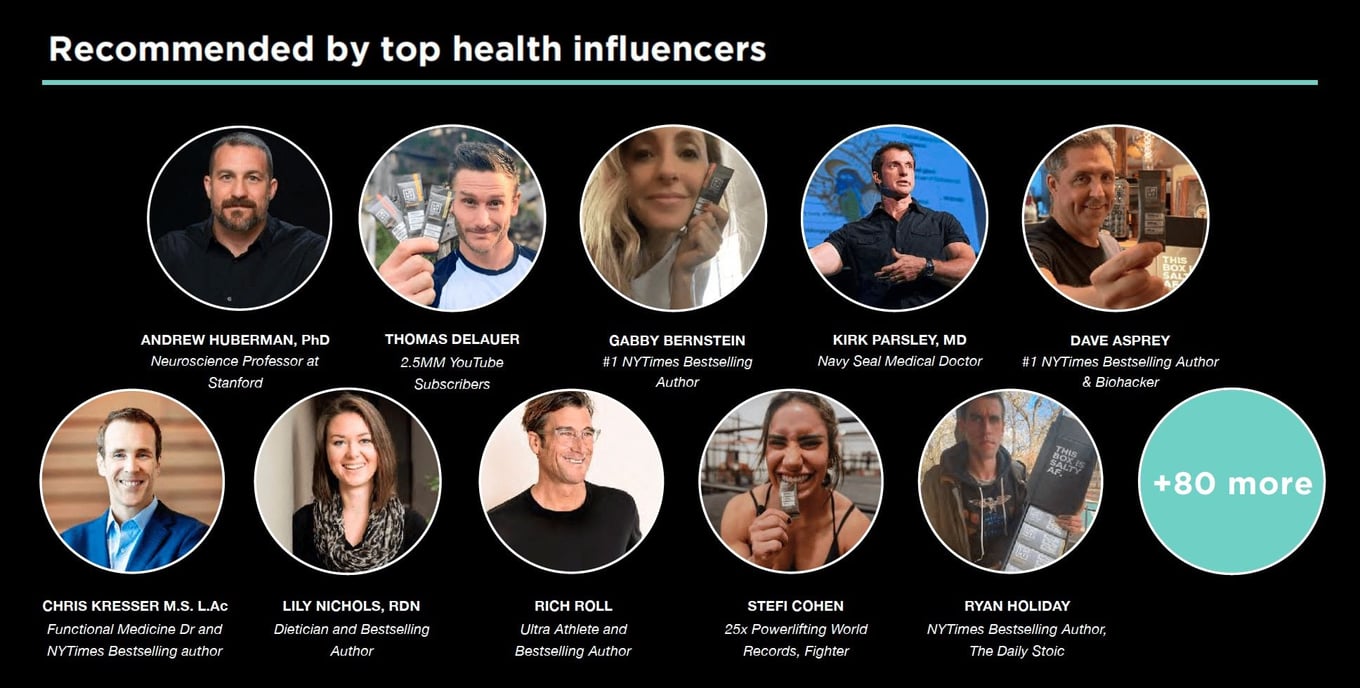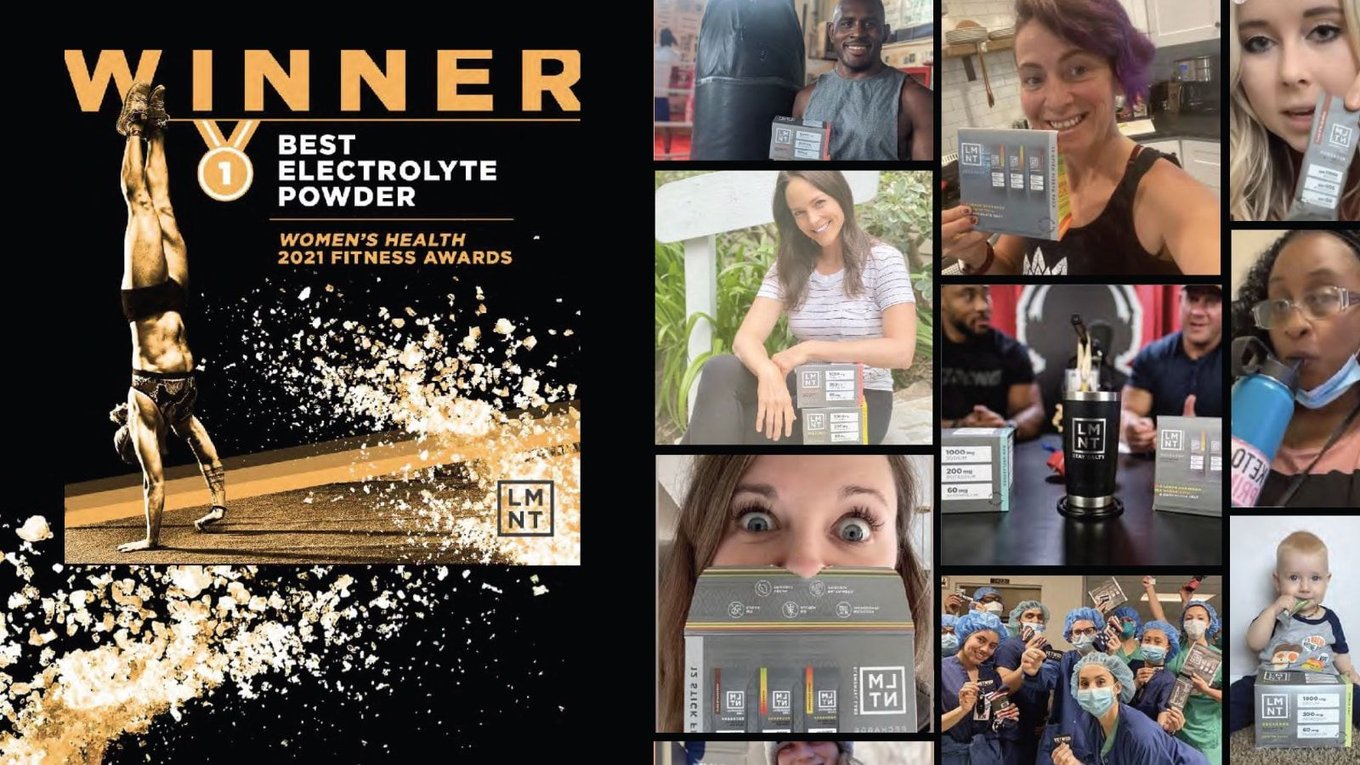 —
And we're just getting started...
—
Over 25K+ reviews
and a 4.5+ rating
LMNT has generated over 25K+ reviews with key customer metrics showing avid loyalty. Now with over 250k customers, we impact a vast spectrum of demographics and health circumstances.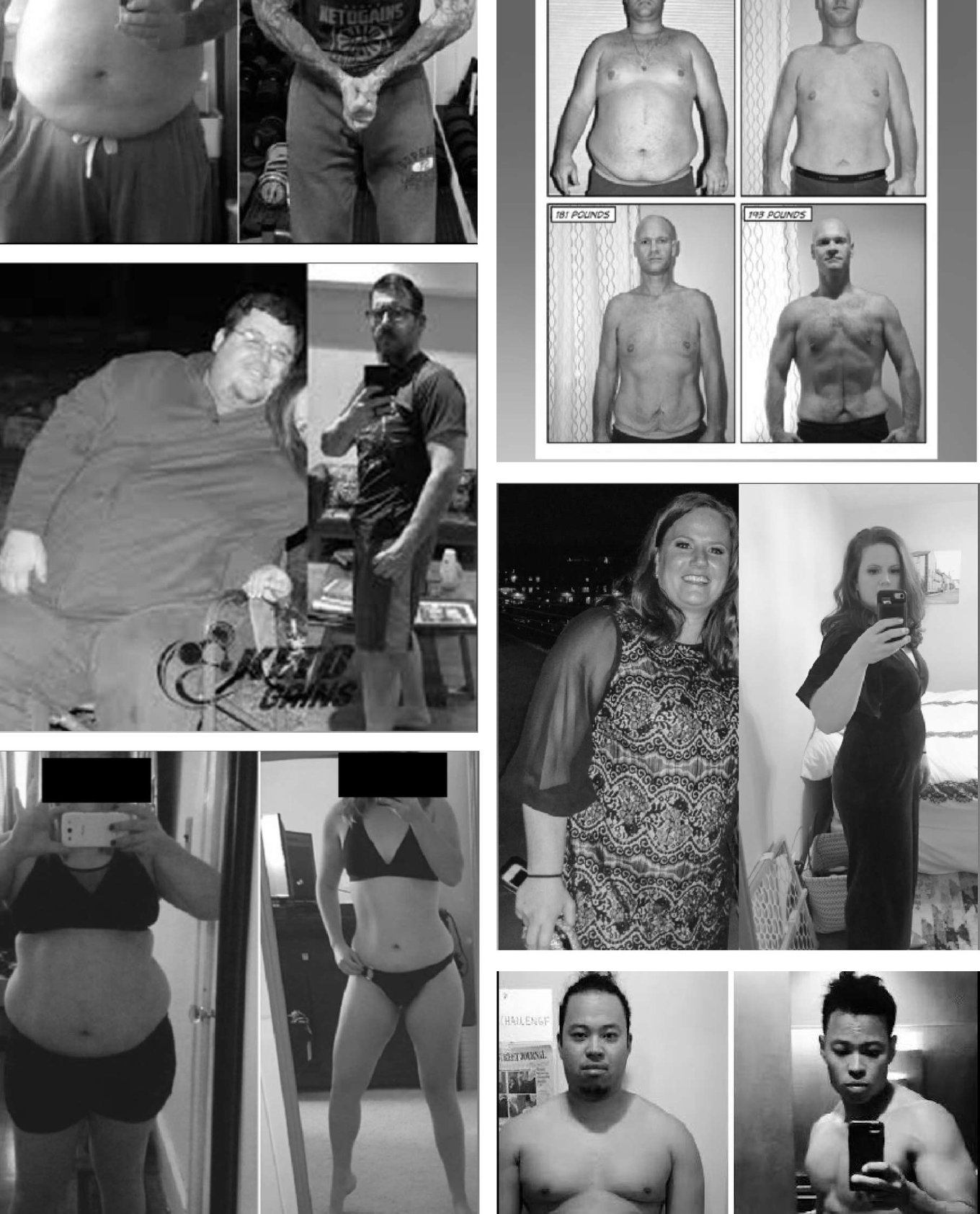 Our launch focused on low-carb tribes because diabetes and obesity are two of our most significant health challenges.

Managing electrolytes is an absolutely critical part of successful dietary interventions.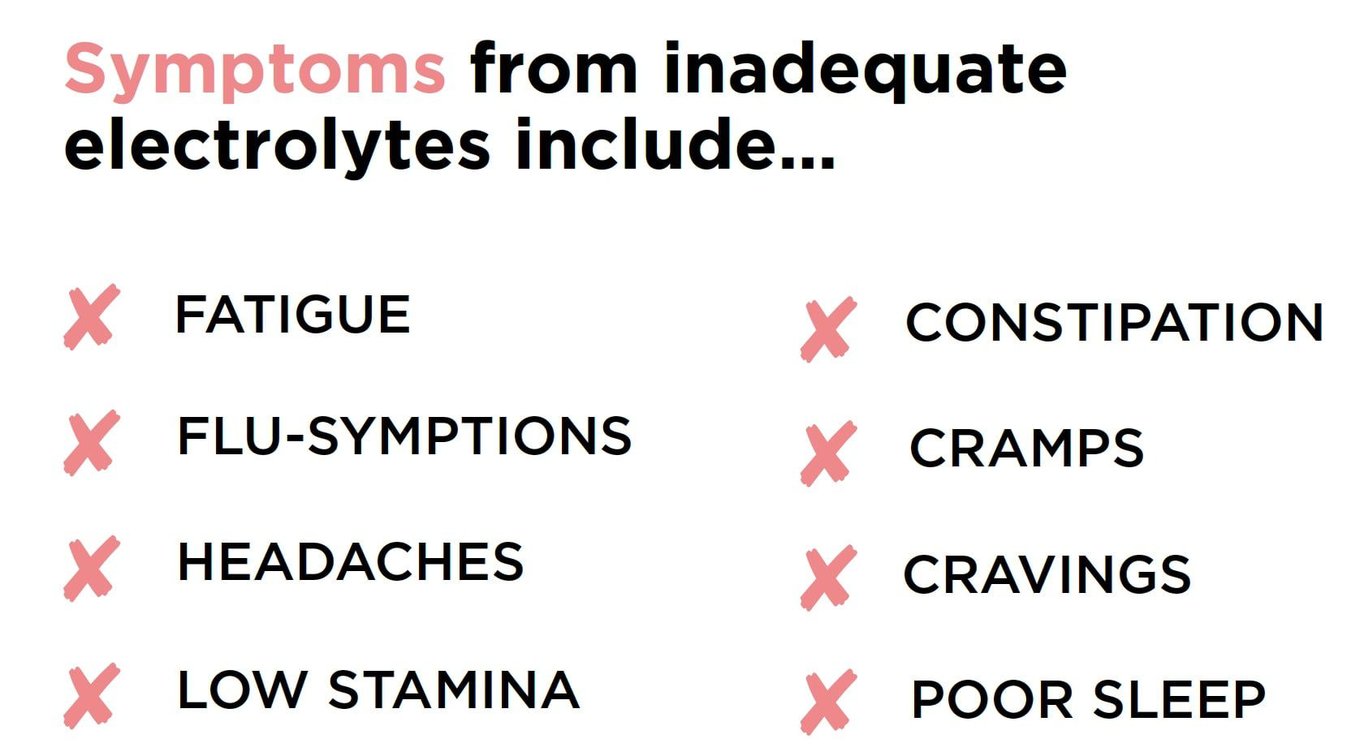 We've been coaching thousands of people through this for years.
---
Though it's becoming much bigger than that—and our customers have become our most powerful salesforce.
---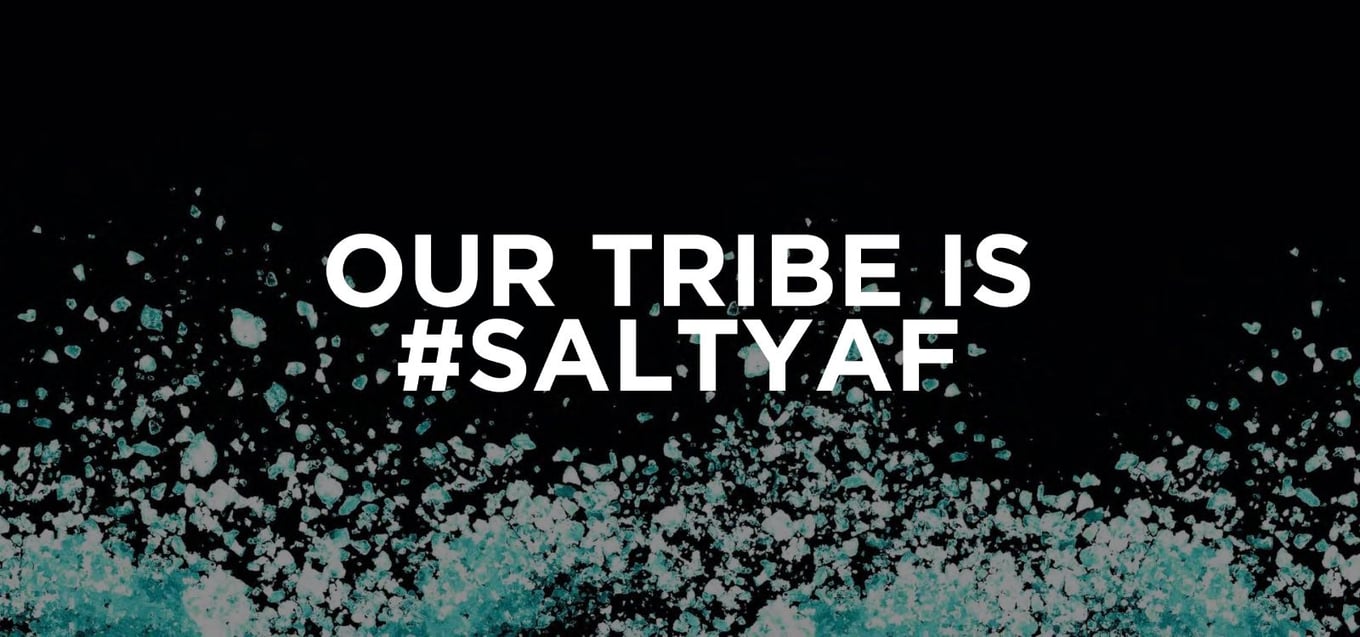 Direct-to-consumer focus, with plenty of runway left
Our core (and only) product is our drink mix stick packs sold online directly to consumers.
Strong margins, retention, and profitability have allowed us to scale as a highly capital-efficient business.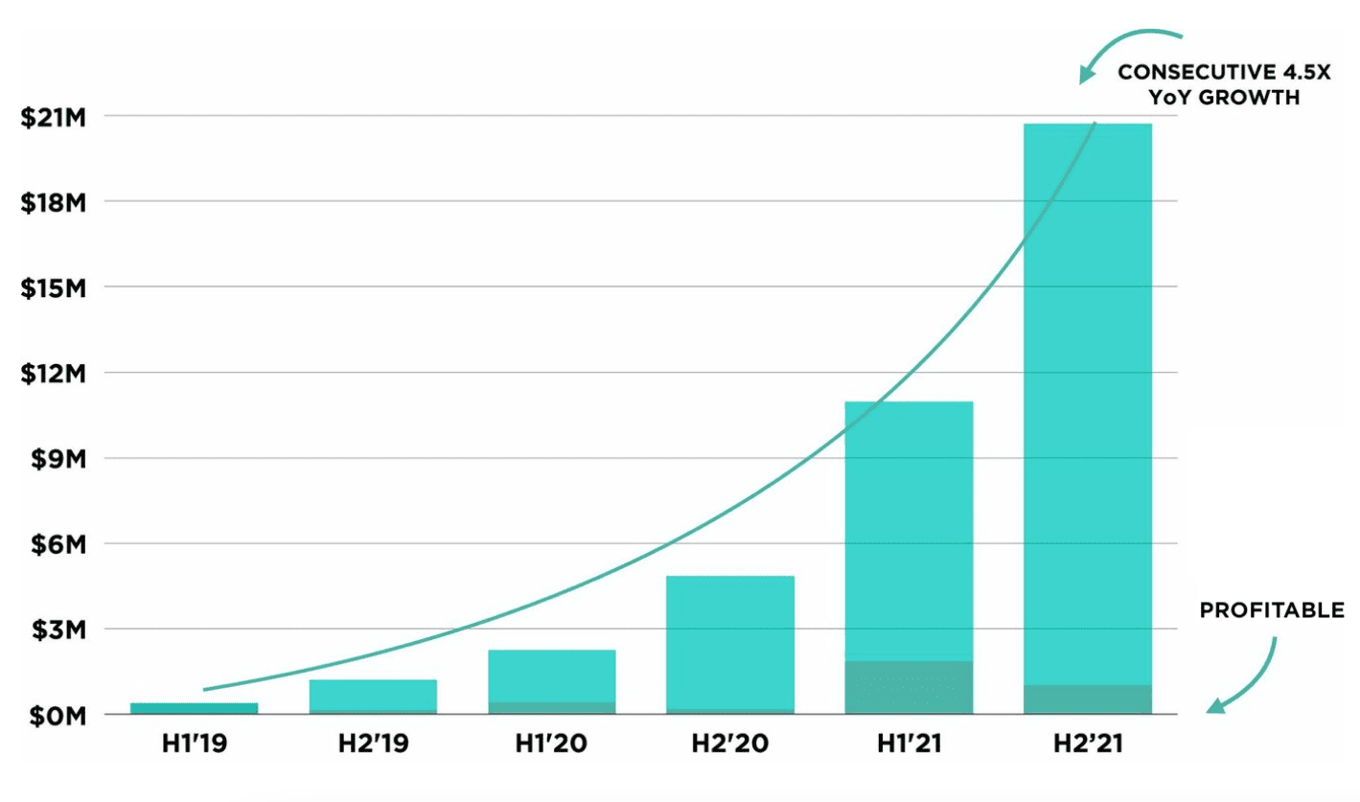 —
In addition to hundreds of health and wellness influencers who support the brand, our customer base is one of our strongest drivers of growth through referrals.
We launched our Wholesale Partnership Program on the back of efforts to support gym owners during COVID.




---
Traditional retail remains untapped
---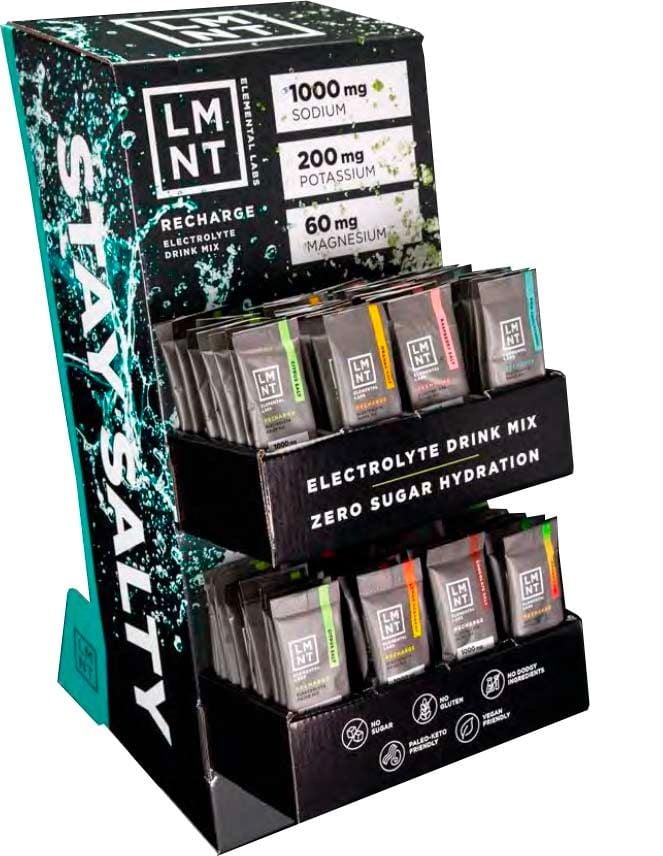 Focused
We're currently focused on taking advantage of our direct-to-consumer opportunity.


Unsolicited Interest
From buyers at big box, specialty, and natural grocer retailers.
The 'hydration' market alone is a $9.2B+ opportunity
---
LMNT's growth is further supported
by durable market trends.
---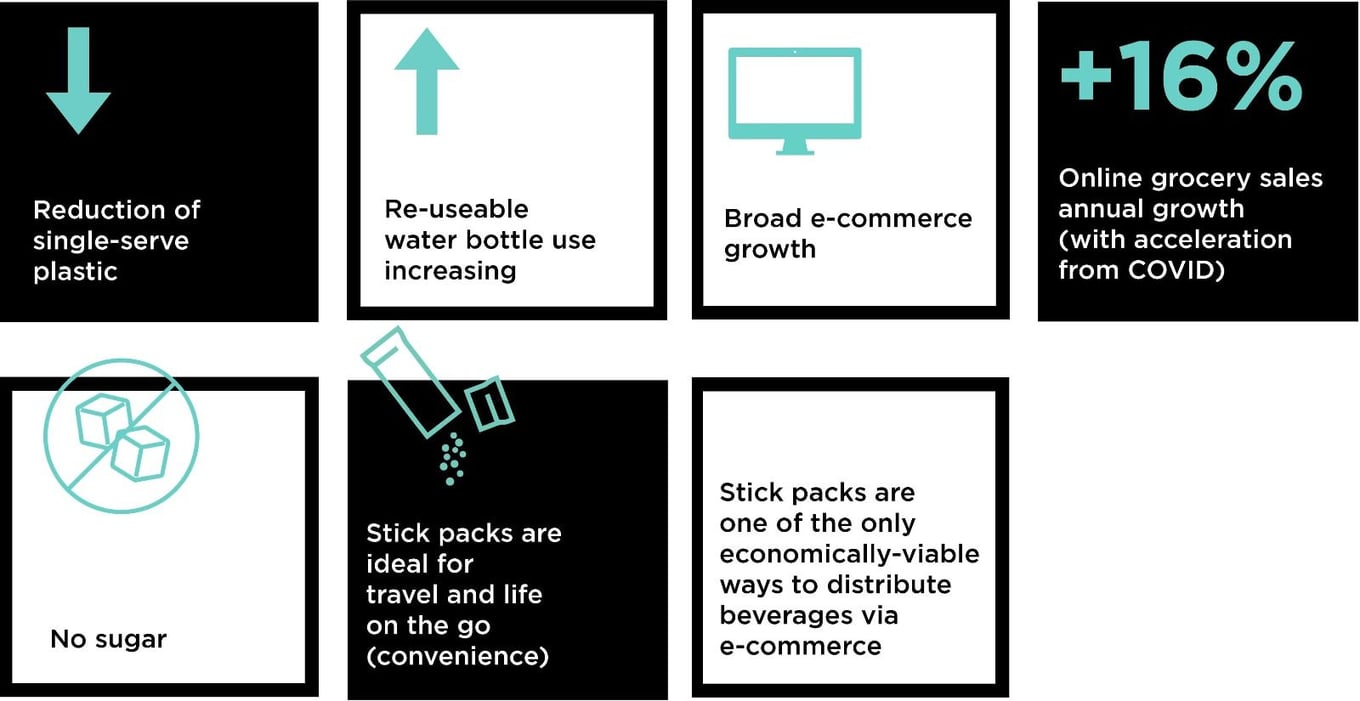 We're salt- and science-backed, not sugar-loaded
In a crowded space, we have a differentiated formula and flavor profile: salty, not sugary. Each packet of LMNT contains 1 gram of salt and absolutely no sugar, providing a unique and bold product to the market.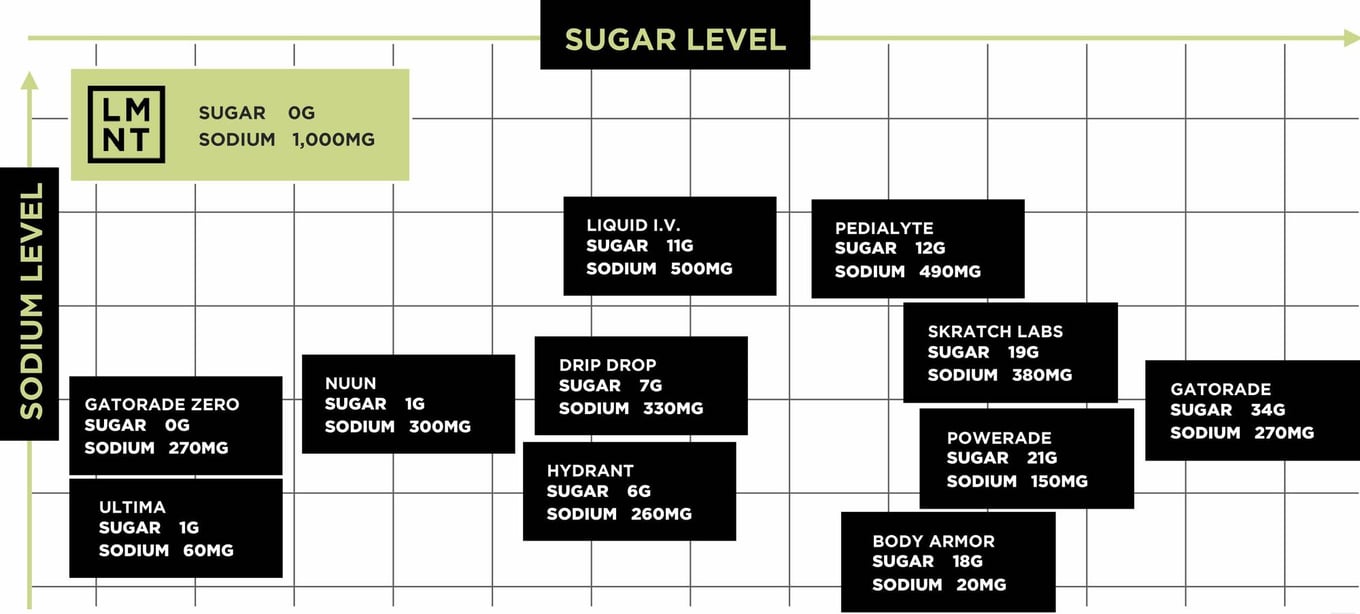 —
It's both what's inside...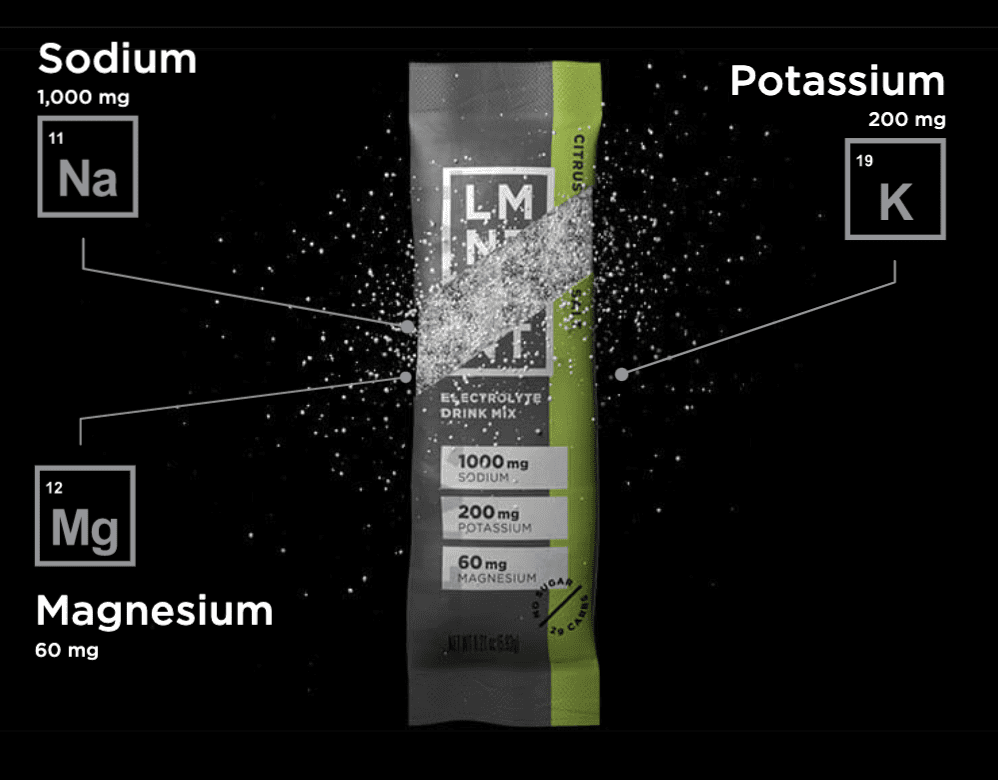 ...and what isn't...

...that makes up our business proposition.
Our mission: To restore health through hydration
Our fundraise is focused on bringing in additional investor-allies to make an even bigger splash. We're honored to have you consider joining us for the journey.
While LMNT will initially targets the $9.2B hydration segment, transcending this category is an energy production story. Electrolytes are at the foundation of all cellular, muscular, and neurological functions.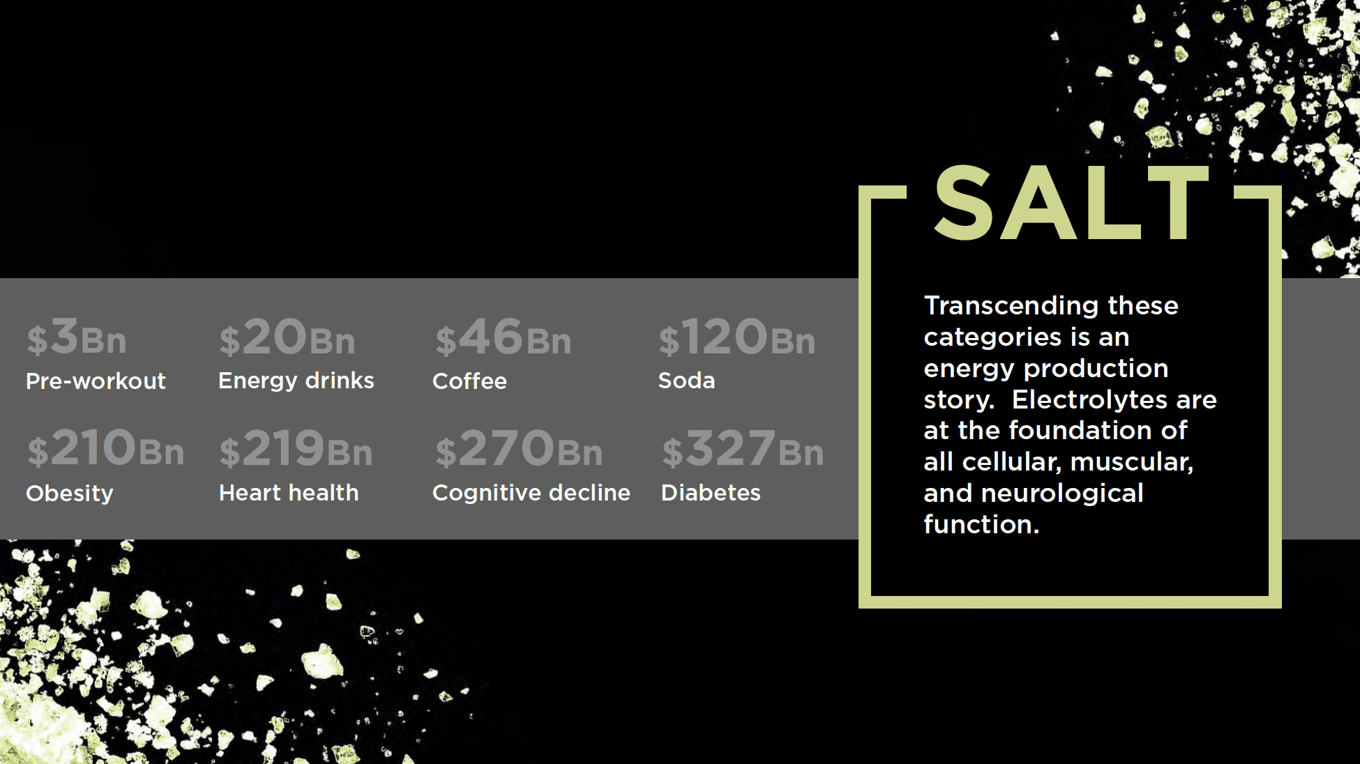 As you reflect on your potential investment, consider that we are a company committed to health. At times what this means is that we might make decisions to support the health of our customers or community over what might be a profit-driven consideration. Some also call this a risk—we see it as the right thing to do, and will continue to be guided by this. We've also found it's good business.
Committed investors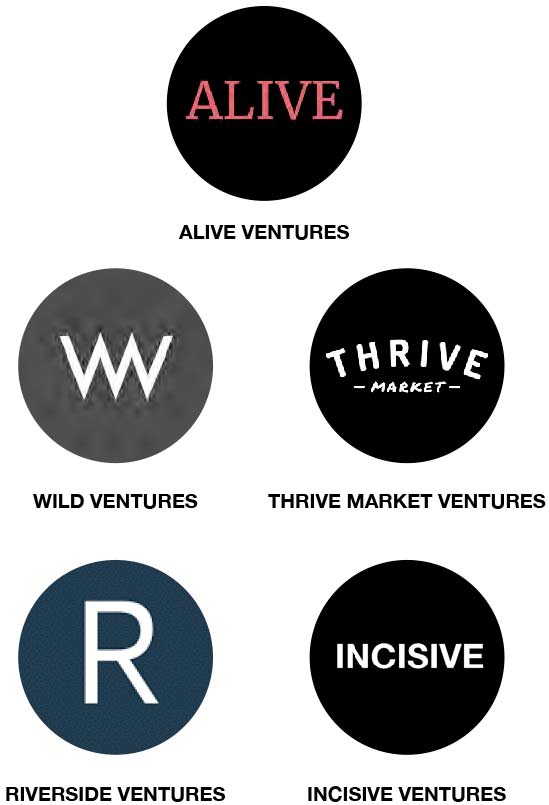 With under $5M raised to date, our funding has focused on bringing on impactful investor-allies to support the business. We have over 700 investors from hall of fame professional athletes, top-tier founders, health leaders and industry leading investors such as ALIVE Ventures, Thrive Market Ventures, Wild Ventures, SHL Capital, Riverside & Incisive Ventures.
—
Some of our noteworthy investors include...
Joe Thomas, 10x NFL Pro Bowler; Likely 1st Ballot Hall of Fame
Nate Solder, 2x NFL Super Bowl Champion & Patriots Team Co-Captain
Bradley Beal, 3x NBA All-Star, lead the NBA as leading scorer for much of the 2021 season
JD Martinez, 3x MLB All-Star; 3x Silver Slugger Award Winner; World Series Champion
Aaron Eckblad, #1 overall draft pick; lead the NHL in minutes played
Nick Martin, Houston Texas team Captain and former Notre Dame Team Captain.
Zack Martin, 6x All-Pro in first 6 NFL seasons, Cowboys Team Captain
Henry Akins, legendary BJJ instructor and black belt
Barry Nalebuff, Honest Tea co-founder
Heidi Brooks, Yale SOM organization and leadership professor
Clayton Christopher, CAVU Co-founder, Sweat Leaf Tea founder
Sam Corcos & Josh Clemente, Levels Health co-founders
Shane Heath and Paul DeJoe, MUD/WTR co-founders
Nick Green & Gunnar Lovelace, Thrive Market Co-founders
Mike Maser, Co-founder and chairman of Zero Fasting
Kevin Olusola, 3x Grammy winning musician
Web Smith, founder of 2PM, co-founder of Mizzen+Main
Peter Attia, MD, Longevity MD, leading health podcast
Kelly LeVeque, celebrity nutritionist
Mark Divine, founder of NavySEALs.com and SEALFIT
Kirk Parsley, MD, Navy SEAL and Medical Doctor
David Nurse, performance coach to NBA players
Katie Wells, (Wellness Mama) leading mommy blogger
Kelly and Juliet Starrett, The Ready State (formerly MobilityWOD)
More than 500 of our top customers
Led by committed team with a track record of success
in the nutrition & natural products industry
Experienced operators and industry leading professionals who have dedicated their careers in the support of health.