Of the 55 million people worldwide with dementia, most suffer from loneliness, apathy, depression, hallucinations, or chronic pain. Doctors frequently prescribe psychotropic and opioid medications, but severe side effects reduce quality of life and increase risk of death.
Animal companionship has been shown to improve quality of life for nursing home residents and elders with dementia, but many seniors are unable to care for a live animal.

Research shows that interacting with a robotic animal reduces negative emotional and behavioral symptoms, improves social engagement, and promotes positive mood and quality of care experiences. This in turn reduces the need for psychotropic and pain medications.

Based on this knowledge, along with a deeply personal desire to revolutionize dementia care, we at Tombot set out to create a safe robotic animal companion for those with mental health adversities. Collaborating with Jim Henson's Creature Shop (of Muppets and Dark Crystal fame), we harnessed Hollywood magic to bring our invention to life.

Tombot's high-tech therapy robot Jennie is a masterful combination of art, science, and engineering. Engaging with Jennie provides joy, comfort, companionship, and a sense of security in the midst of destabilizing illness. Jennie is designed to alleviate the behavioral and psychological symptoms of dementia, including Sundowning Syndrome—a state of confusion common in dementia patients.

Rather than the looped programmed behavior you see in theme park animatronics, Jennie is uniquely interactive and autonomous, with patent-pending behaviors that closely mimic a real puppy.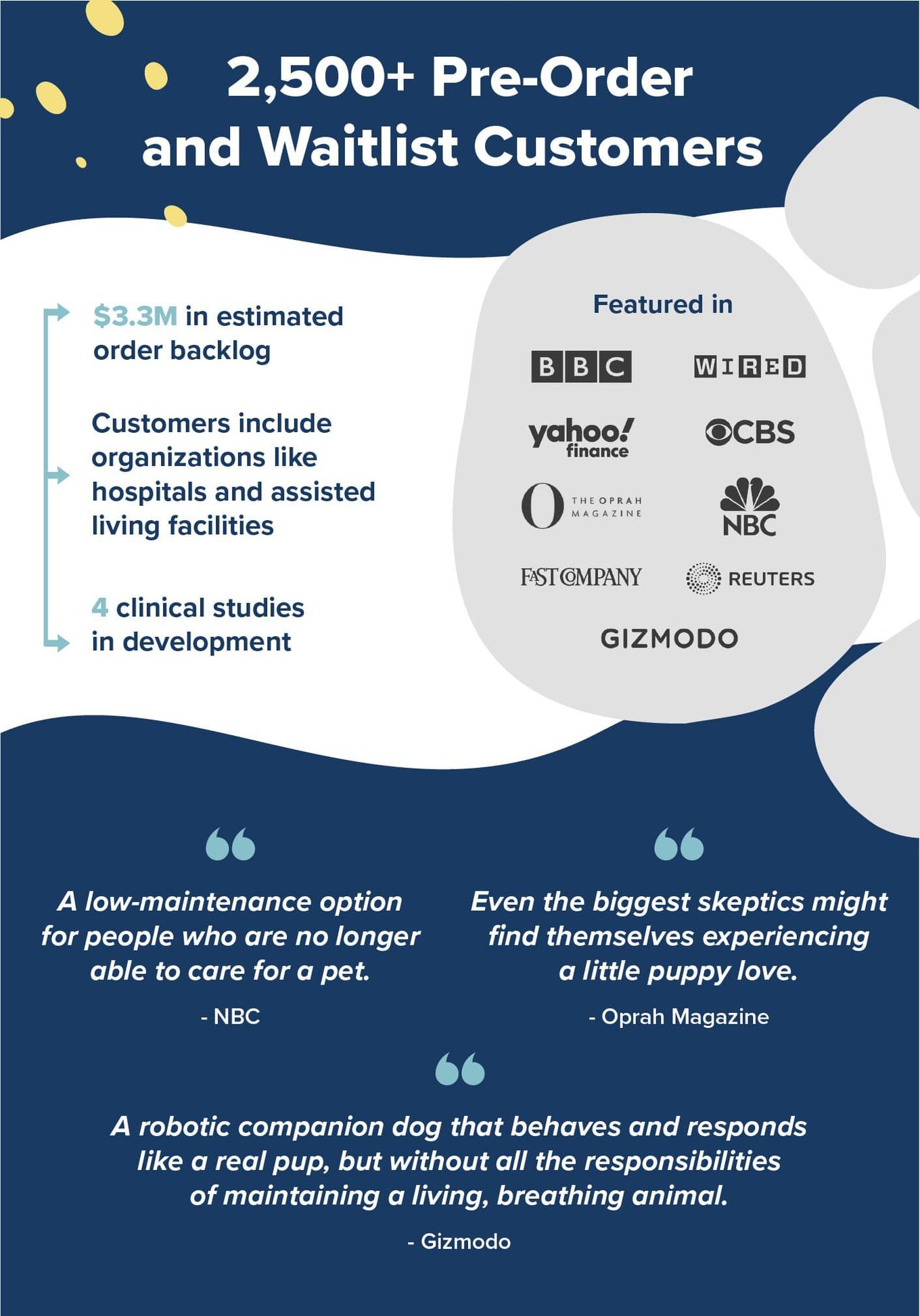 Jennie's therapeutic potential has been met with incredible excitement. Almost all of Tombot's pre-order and waitlist customers discovered us through our 300+ national and international media features. Tombot's customer waitlist grows daily, 7 days a week. What's more, despite virtually no marketing effort by Tombot, over 30% of our customers have pre-ordered or waitlisted Jennie as a solution for autism, depression, anxiety, PTSD, and developmental and physical disabilities.

We are now at Alpha I pre-production engineering phase and are preparing manufacturing to fulfill our large customer backlog. In the meantime, we continue to field interest from hospitals, assisted living and behavioral health facilities, individuals, caregivers, and health care professionals worldwide who wish to revolutionize mental health care.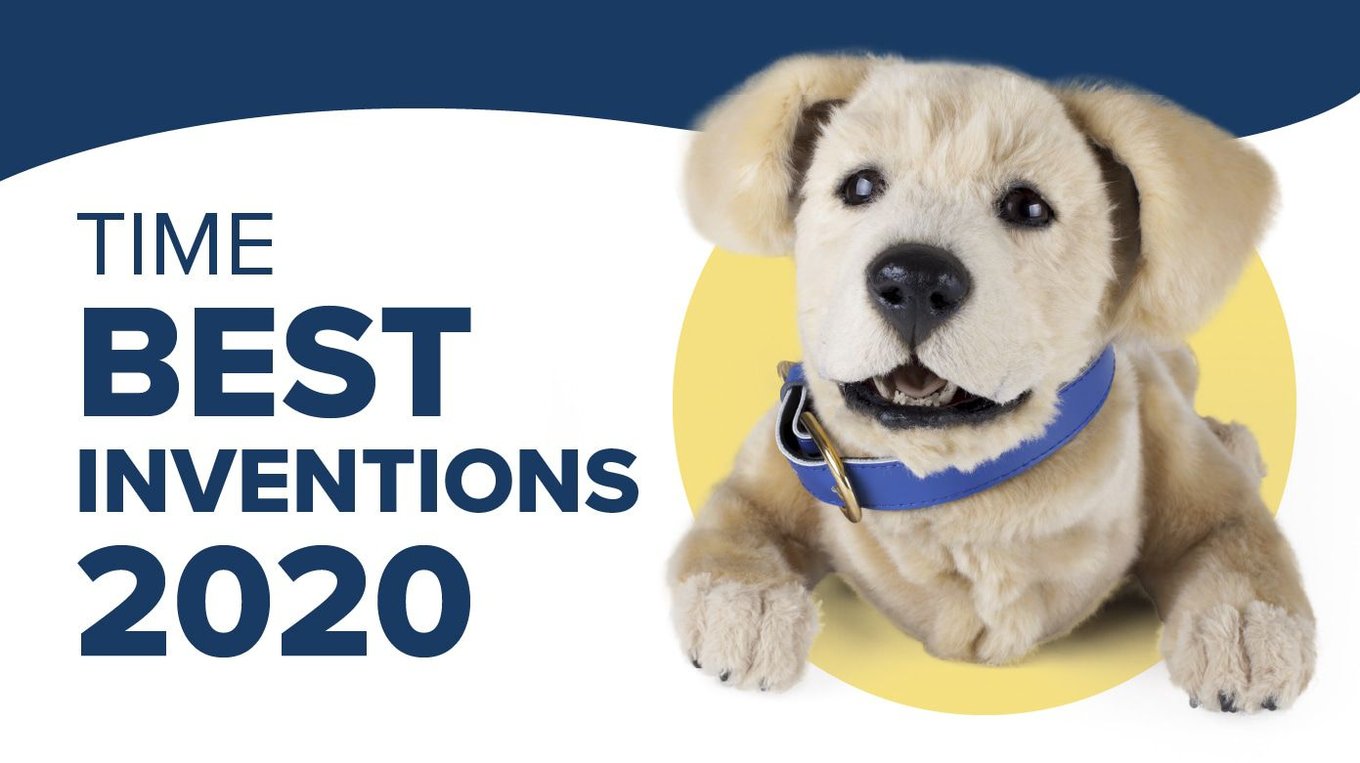 Our organic traction comes from Tombot's well-validated market research. Simply put, customers want robotic animals that look, feel, and behave like real animals, not toys. Our findings explain the magnitude of our pre-orders: patients, caregivers, and medical professionals are desperate for a non-pharmacological solution for treating mental health adversities.

Tombot's dual B2C & B2B2C business model reflects our multi-pronged value proposition. By leveraging different sales channels and partners, we are maximizing our access to customers and markets while growing global brand recognition.

Tombot will concentrate initial marketing efforts on dementia patients in the U.S.
With over 2,500 pre-order and waitlist customers, the market potential for our robotic companion animals includes international expansion and treatment for other mental health conditions. Tombot projects shipping more than 200,000 robots by the end of 2026.
*Click here for important information regarding Financial Projections which are not guaranteed.

Created to address a large market gap, Jennie is realistic, appealing, and affordably priced. Future models intend to expand upon the first-in-class remote health and safety monitoring via sophisticated sensors and upgradeable software.
Tombot anticipates our patent-pending IP will be protected by FDA regulation as a medical device, and ultimately attain public and private health insurance reimbursements.
Expanded Product Line and Bottom Line Growth

Our mission is to transform the lives of the one billion people worldwide who face serious mental health adversities. As we finalize the production and fulfillment of the first Jennie orders, we're raising capital to:
Increase engineering staff and complete contract engineering

Finalize contracting with a manufacturing partner

Perform Alpha and Beta product testing and certifications

Fulfill the first 2,500 customer orders

Achieve $60M in pre-money Series A valuation to scale the business and begin development on our next products
*Click here for important information regarding Financial Projections which are not guaranteed.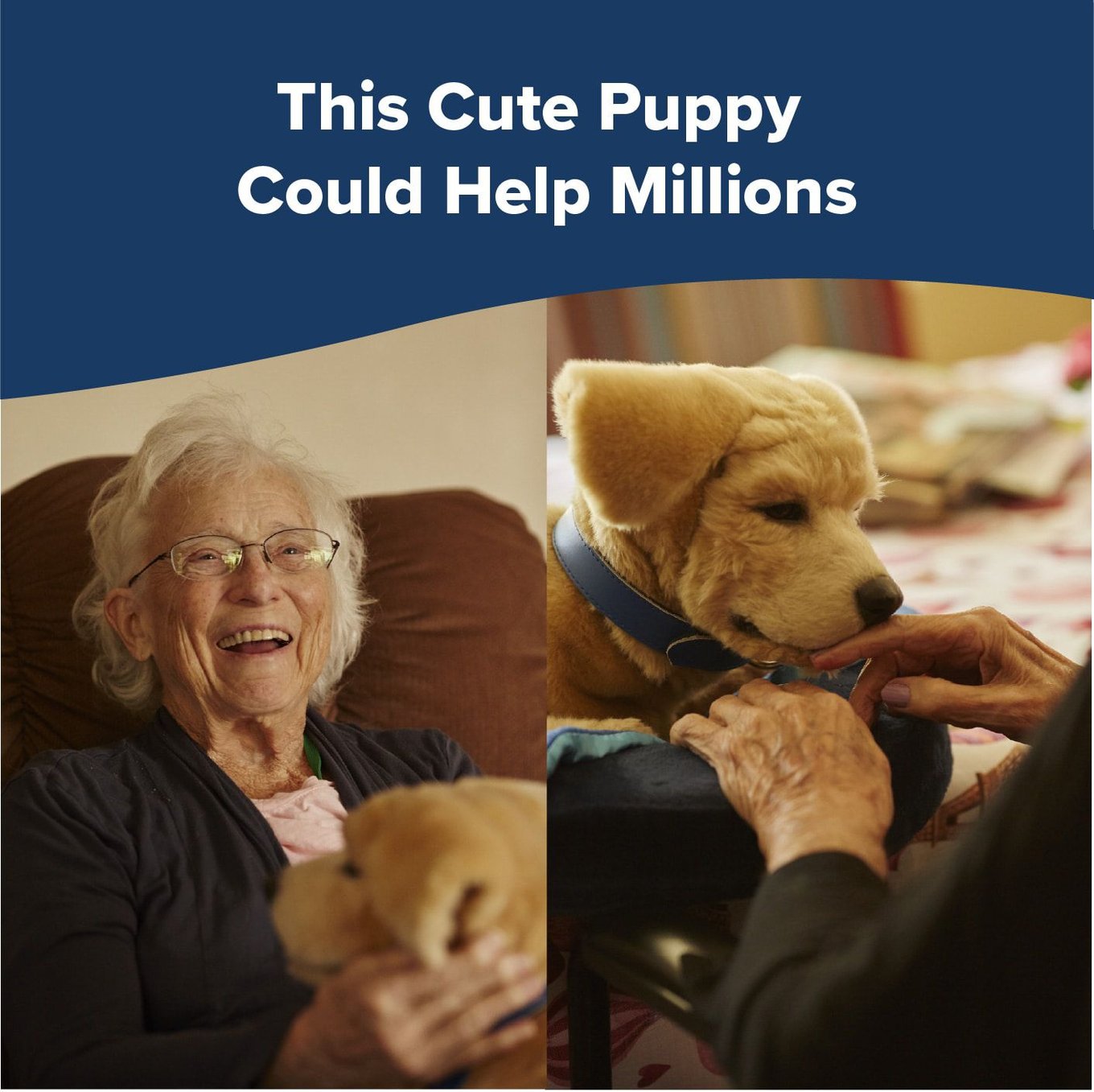 To the rising number of seniors and other people struggling with depression, anxiety, pain, or overmedication: we want to help.
Tombot is a social impact company. Our mission is to help underserved individuals, families, and communities facing mental health challenges.

Jennie has caught the eye of several prominent institutional investors, and we've already raised significant funds from angels, VCs, corporate VC, and family offices.
*4.6M raised as of 9/8/22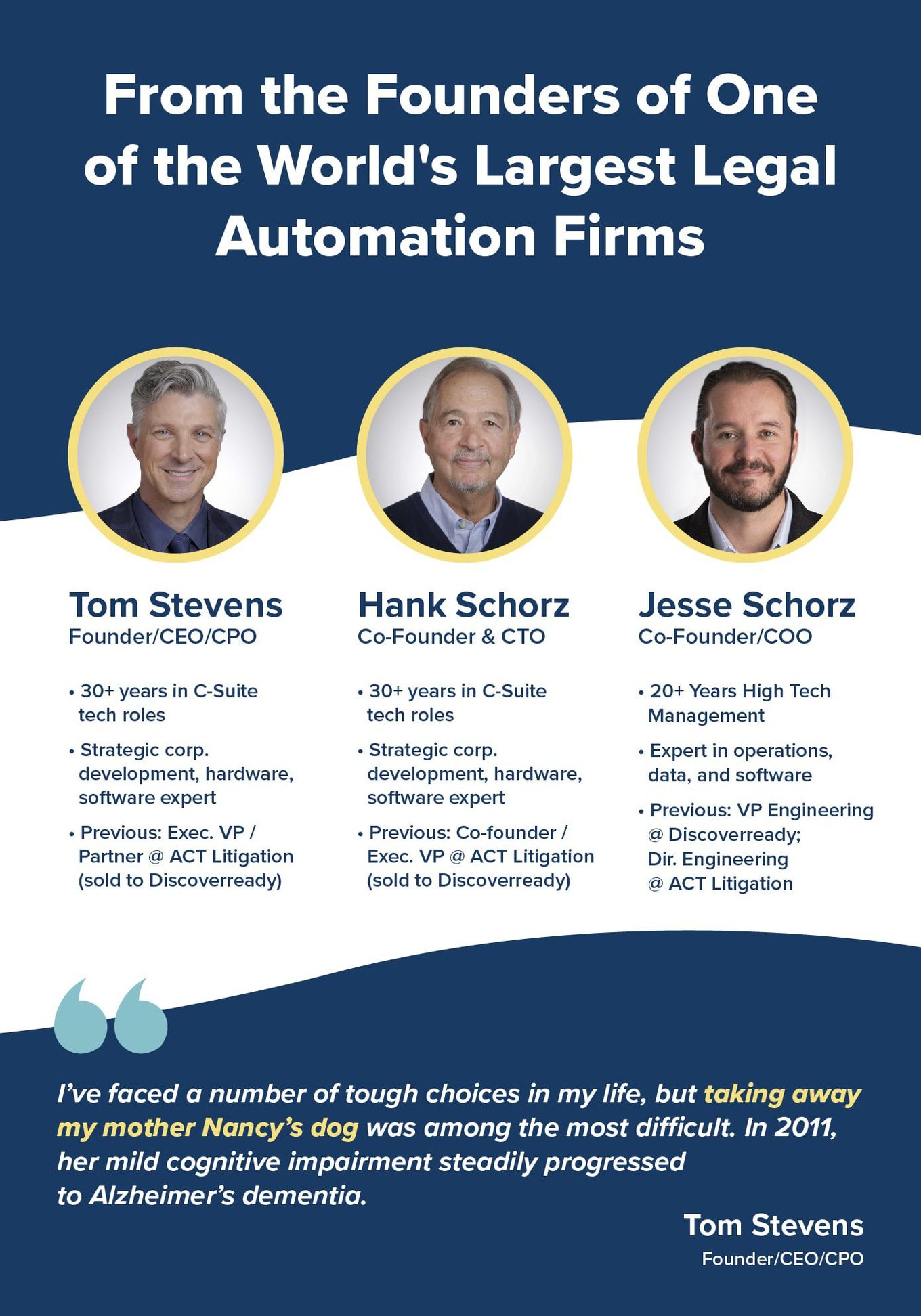 After building and successfully exiting one of the world's largest litigation automation companies, Tombot founder Tom Stevens and his team saw an opportunity to form a new venture with deep personal meaning. Tom's journey caring for his mother through her Alzheimer's decline—an experience shared by millions of families and caregivers—showed him how robotic animals can make a difference in dementia care.

With a diverse team of designers, puppeteers, and engineers, Tom launched Tombot to serve the millions of people with mental health problems who cannot safely or practically care for live animal companions.

Providing the mental health benefits of animal companionship to the millions who cannot safely or practically care for live animals.