Creators currently use 6-7 tools to create, teach and sell online courses
Meet Maya. She is a mother of two beautiful kids, and an expert leadership coach for undergraduate students. Her content on "traits of a great leader" and many others are hugely appreciated by many students and parents alike. Now she wants to monetize it to help her family earn extra income.
In theory, she can learn how to build an online course platform or hire an agency, but she doesn't have the budget, expertise, or time to build her own courses selling website.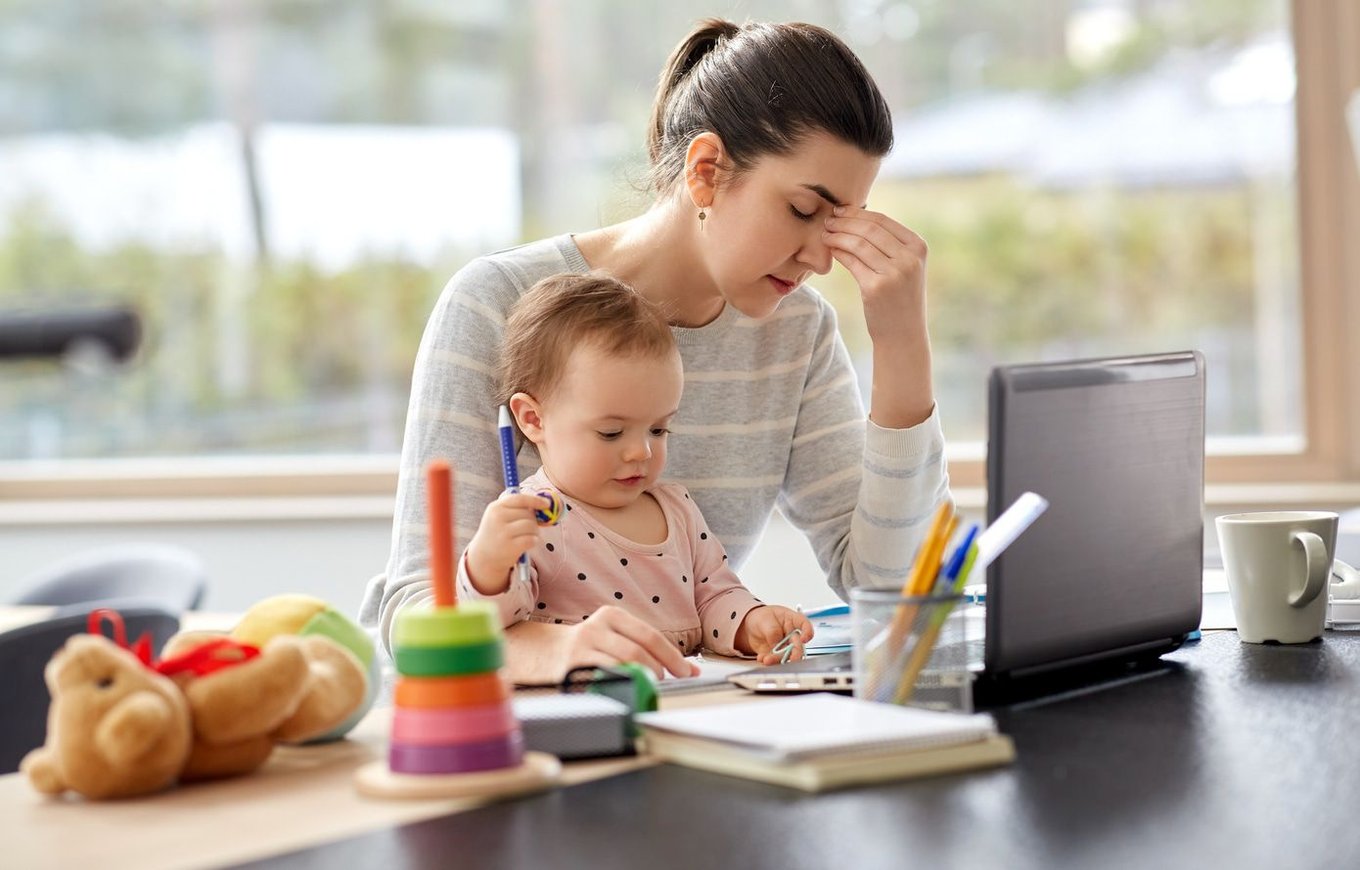 She also wants to create her own brand and control her learner's data.
She has tried multiple tools such as teaching through Zoom, no-code website to start selling, Mailchimp to send emails, Calendly to manage class schedules, PayPal to accept payments, a CRM tool to manage admission and fee—but now she feels like she is spending more time looking at these 18 open tabs than she does with her kids.
She just wishes to have a single dashboard to manage everything in the simplest possible way so that she can spend more time with her family and focus on helping more and more undergraduate students.
utobo is the simplest tool to create, teach & sell courses using a single dashboard
At utobo, we understood Maya and millions of other creators' frustration with the existing tools. We built the simplest platform for creating, teaching, and monetizing content using one single software.
We have got it all covered with a beautifully designed platform that is seamlessly integrated to give a truly frictionless experience in your journey of becoming an online coaching brand.

Maya can now run a successful coaching business without learning coding, investing money in hiring an agency, or using 10 odd tools. She can get it up and running on the same day without anyone's help.
On top of that, she will have complete power and control over her and her learners' data. She will get paid directly to her bank account without any transaction fee from us. Creators deserve 100% of the income they generate through their hard work, and utobo is making that dream come true.
The value proposition for schools and colleges
Now run the whole academic year using utobo. All teachers/creators will get separate access to manage their content, and they all can have their Zoom id integrated so that you can run multiple simultaneous live classes.
The value proposition for corporates
Most of the corporations across the globe have adopted remote working. Corporations use utobo to train their employees, create content for their products/services, and launch courses for their customers. We strongly believe that remote working is the future of work, and utobo will be a dominant player in making remote work and training fun and collaborative.
How it works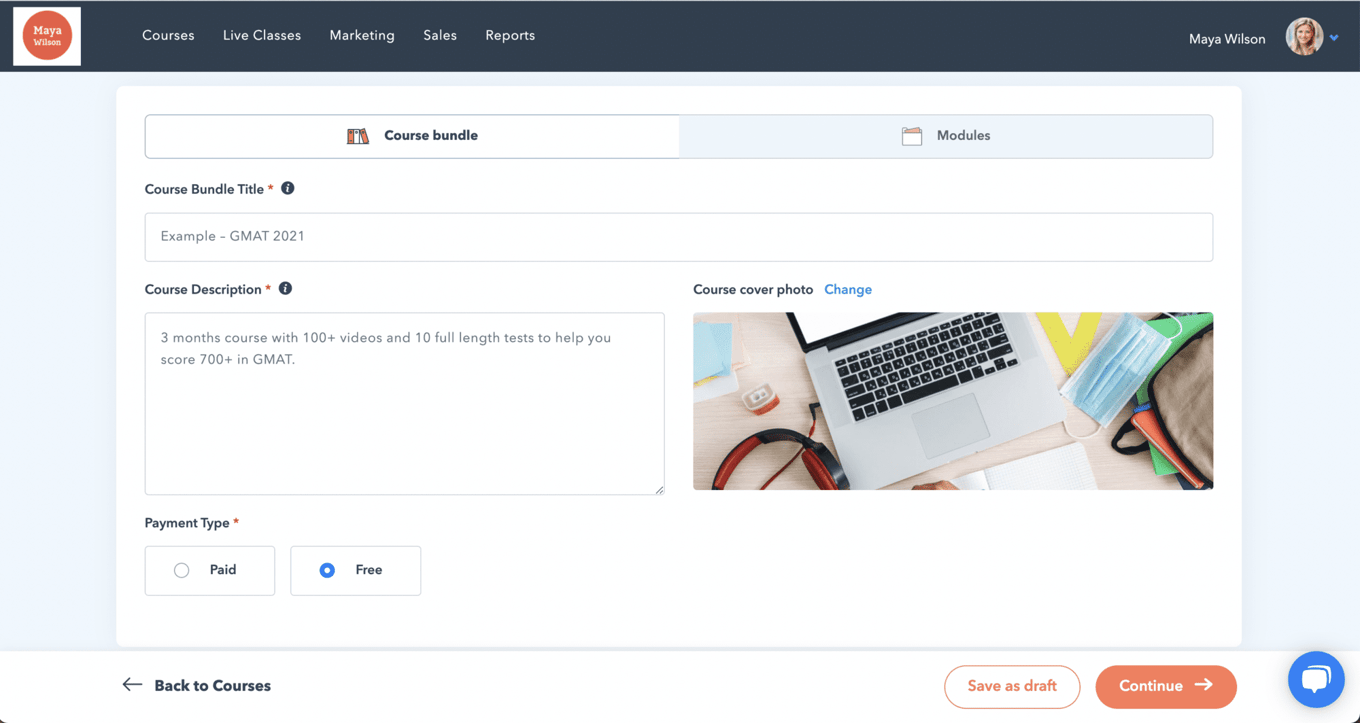 Create: A super easy content builder to help you create different courses, modules, and test series.
Multimedia formats
Custom pricing
Flexible publishing
Teach: Now, you don't have to switch between multiple dashboards to schedule and take live classes.
BlueJeans and Zoom integrations
Best calendar for your learners
Attendance reports
Market: Your content is awesome now let's show it to the world.
Start sending coupon codes and discounts
Design beautiful emails
Just select learners and start sending your promotions
Sell: Get a beautifully designed e-commerce website for your coaching business without writing a single line of code.
e-Commerce website
Coupons and discounts
Use your domain name
Get Paid: We don't charge any transaction fee; you keep what you charge your learners.
Define your own pricing and course validity
Integrate with your Stripe and PayPal account
You can split the course fee with multiple creators
1,525+ creators from over 50 countries in just 5 months since our launch in Oct 2021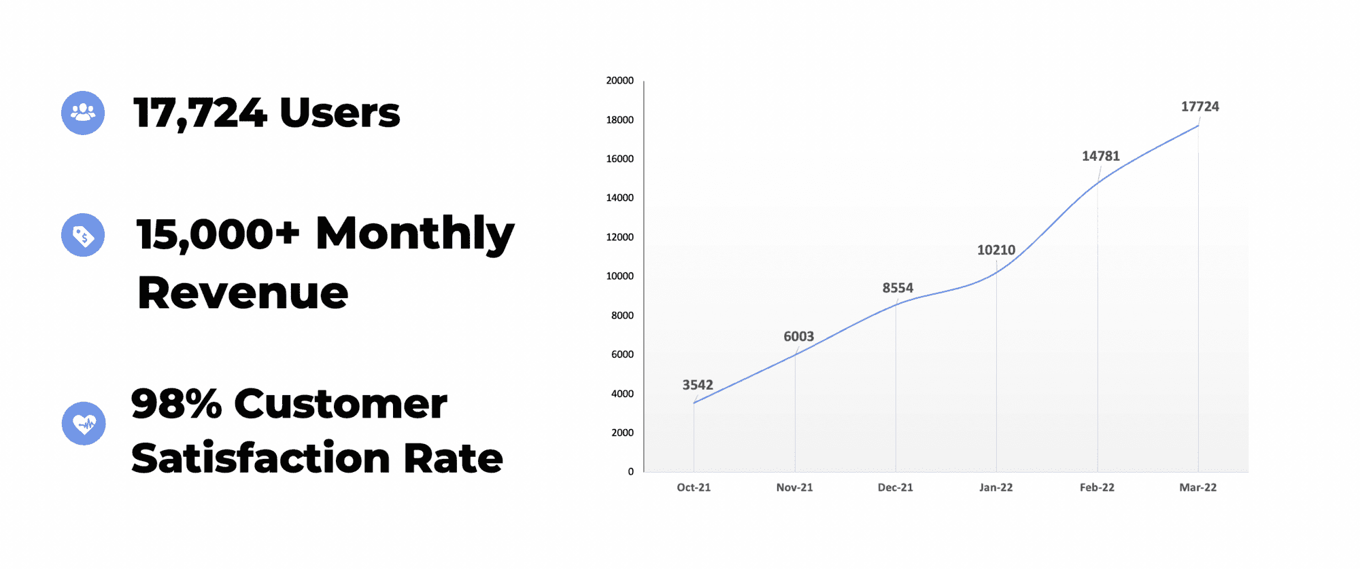 —
Accelerator partners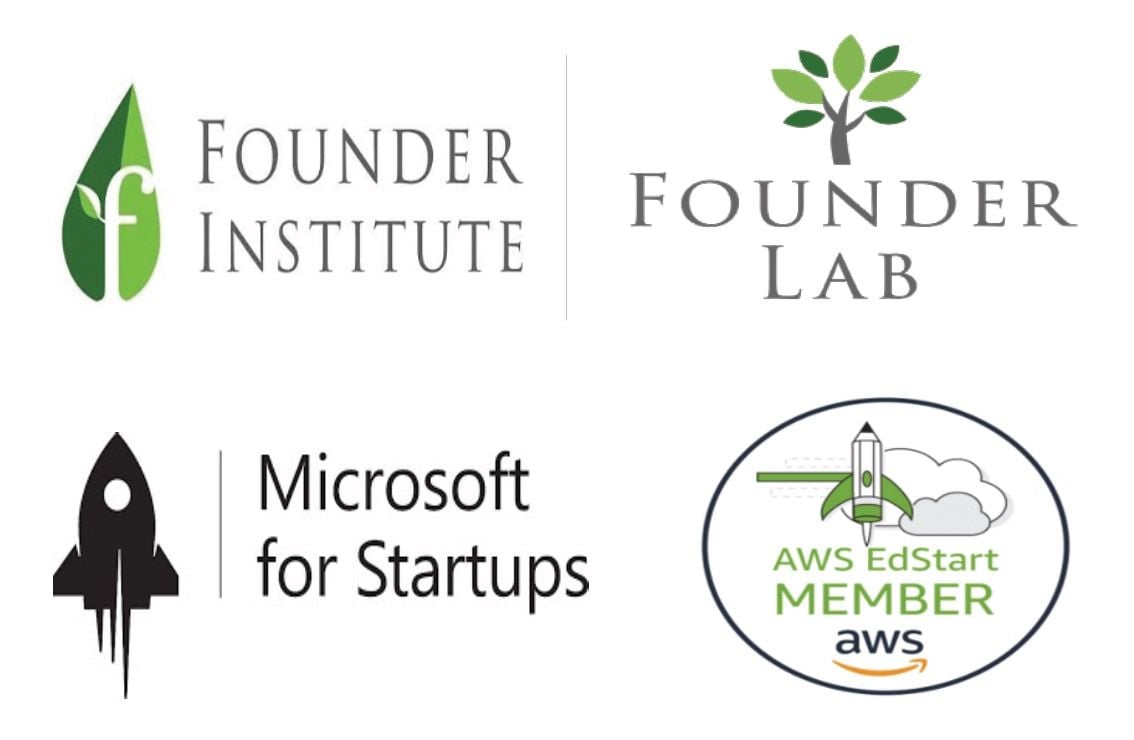 —
Awards & recognition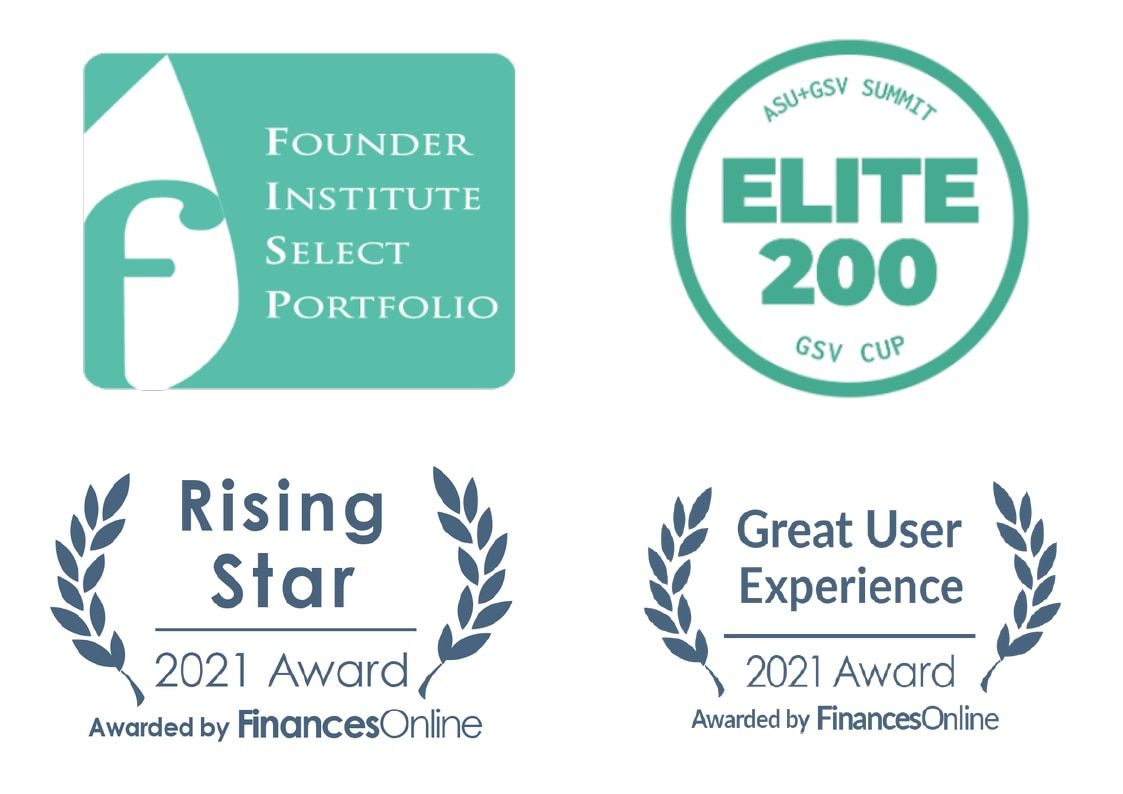 ---
We're not the only ones who think we're awesome
---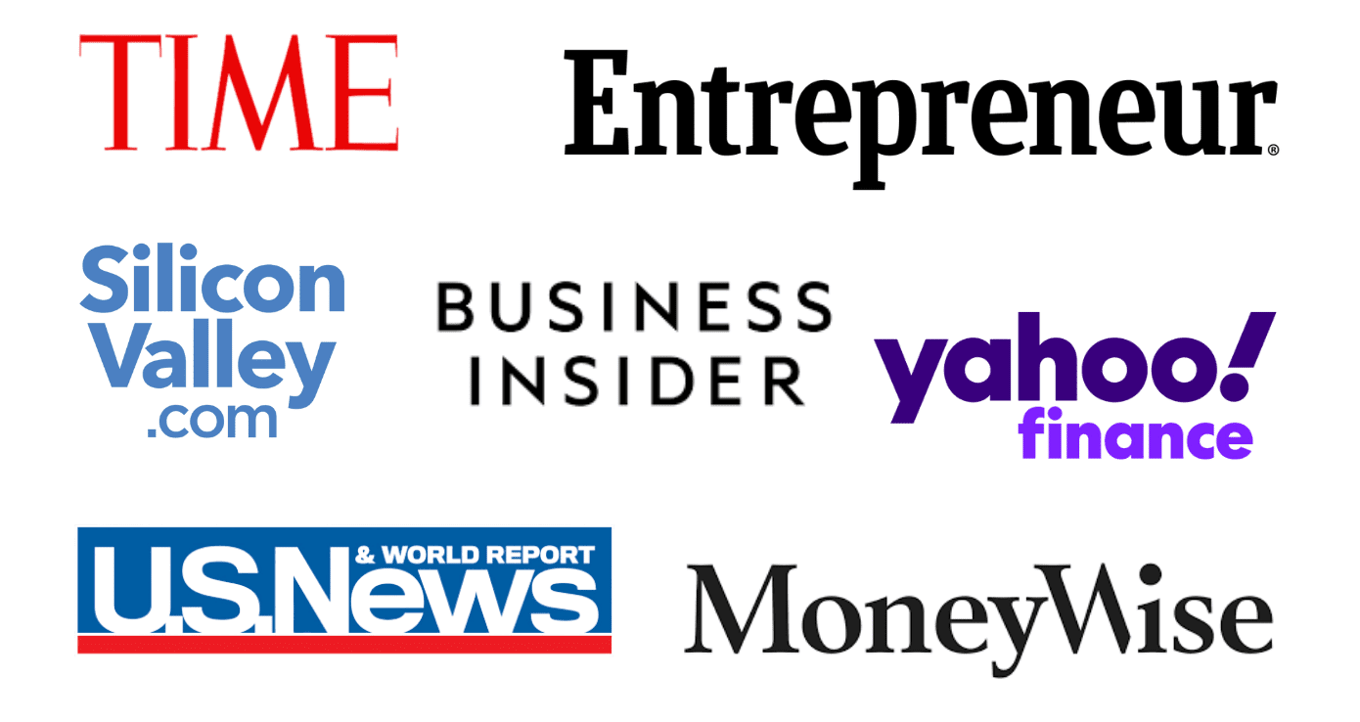 Don't take our word for it.
Hear what our customers say.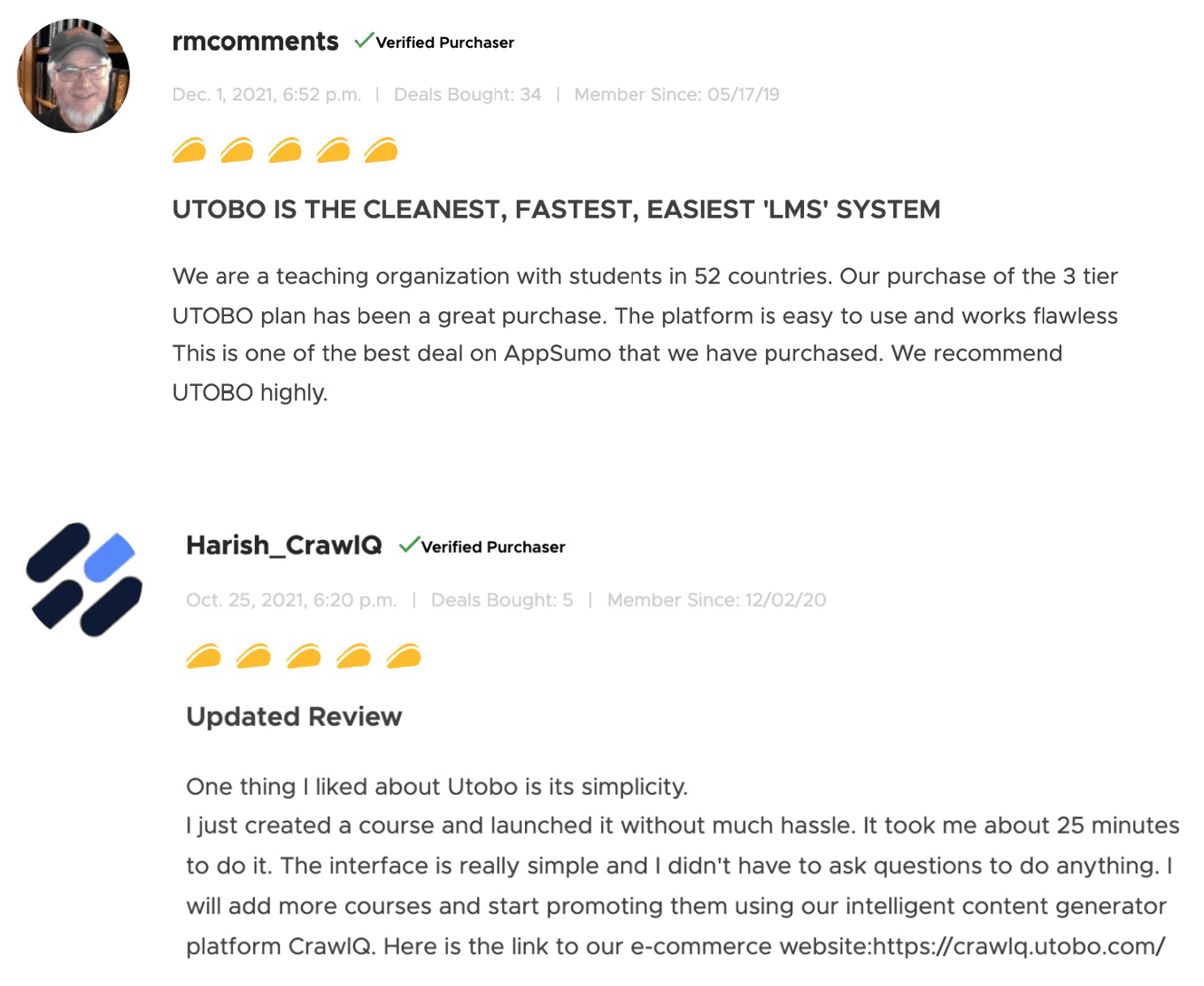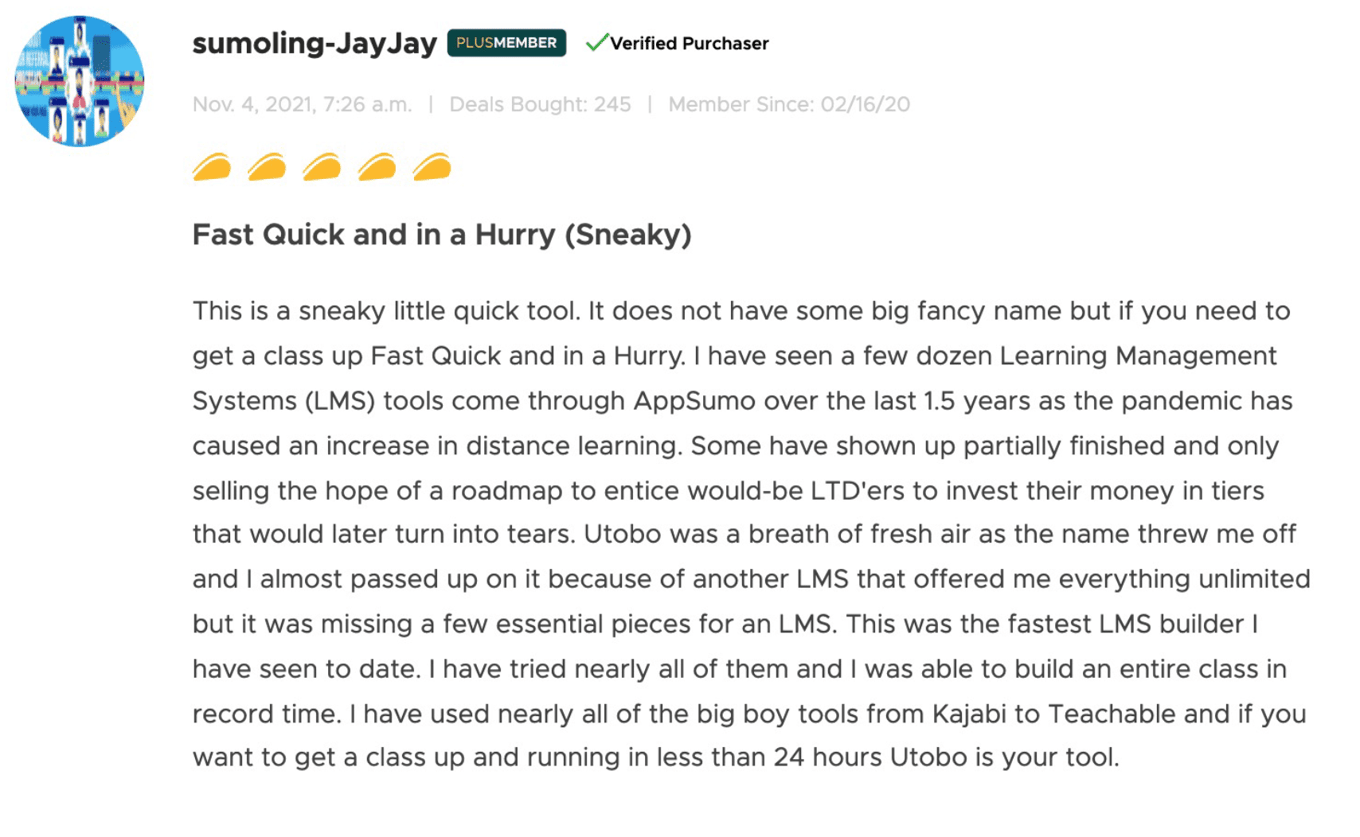 SaaS-based subscription
Our monthly or annual SaaS subscription doesn't require any sort of manual intervention, and the growth is completely product-led marketing driven. Our monthly subscription pricing is based on the number of creators and hosting space. We make a 75-80% profit per unit sold.
We sell a basic plan for $69/month, the premium for $129/month, and the ultimate for $199/month. If customers sign a 1-year license contract, they get to enjoy a 20% discount on annual pricing. Our annual contract value for the Basic plan is $660, the premium plan is $1,236, and the ultimate plan is $1,908.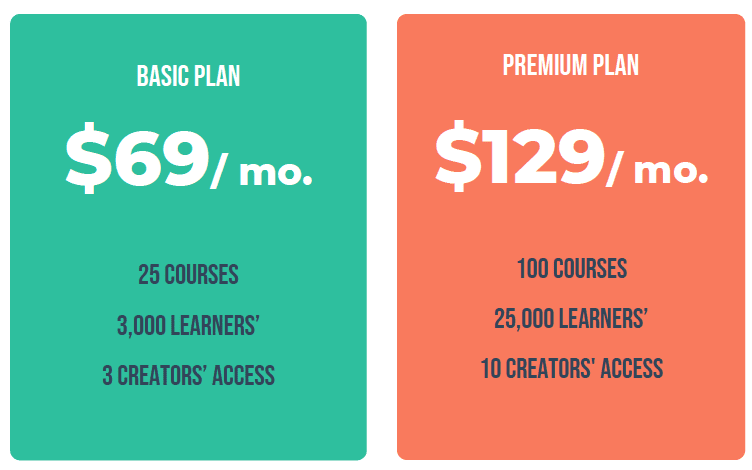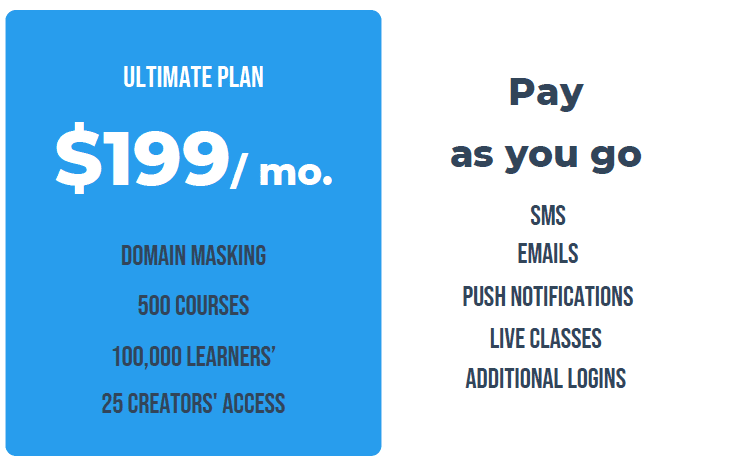 ---
Go-to-market strategy
---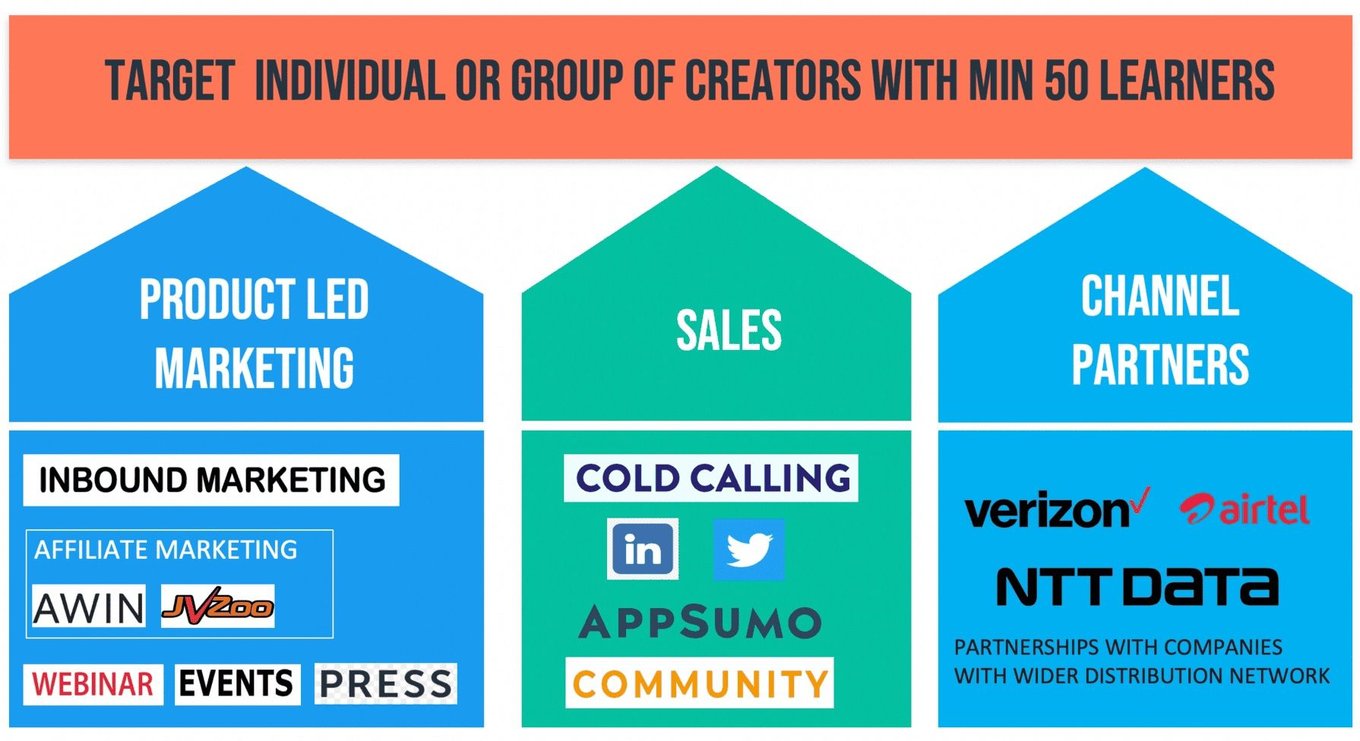 Education is a $4 Trillion market globally
—Techcrunch
Today learning is not limited to certain schools or coaching businesses. Micro entrepreneurs have built a powerful audience base by just featuring their day-to-day life activities and earning a huge amount of money by selling premium content online. Learning from anywhere/anyone and working from any place is the new norm now.
According to Forbes, YouTube alone is expected to generate $30 billion in revenue from self-made entrepreneurs by the end of this year.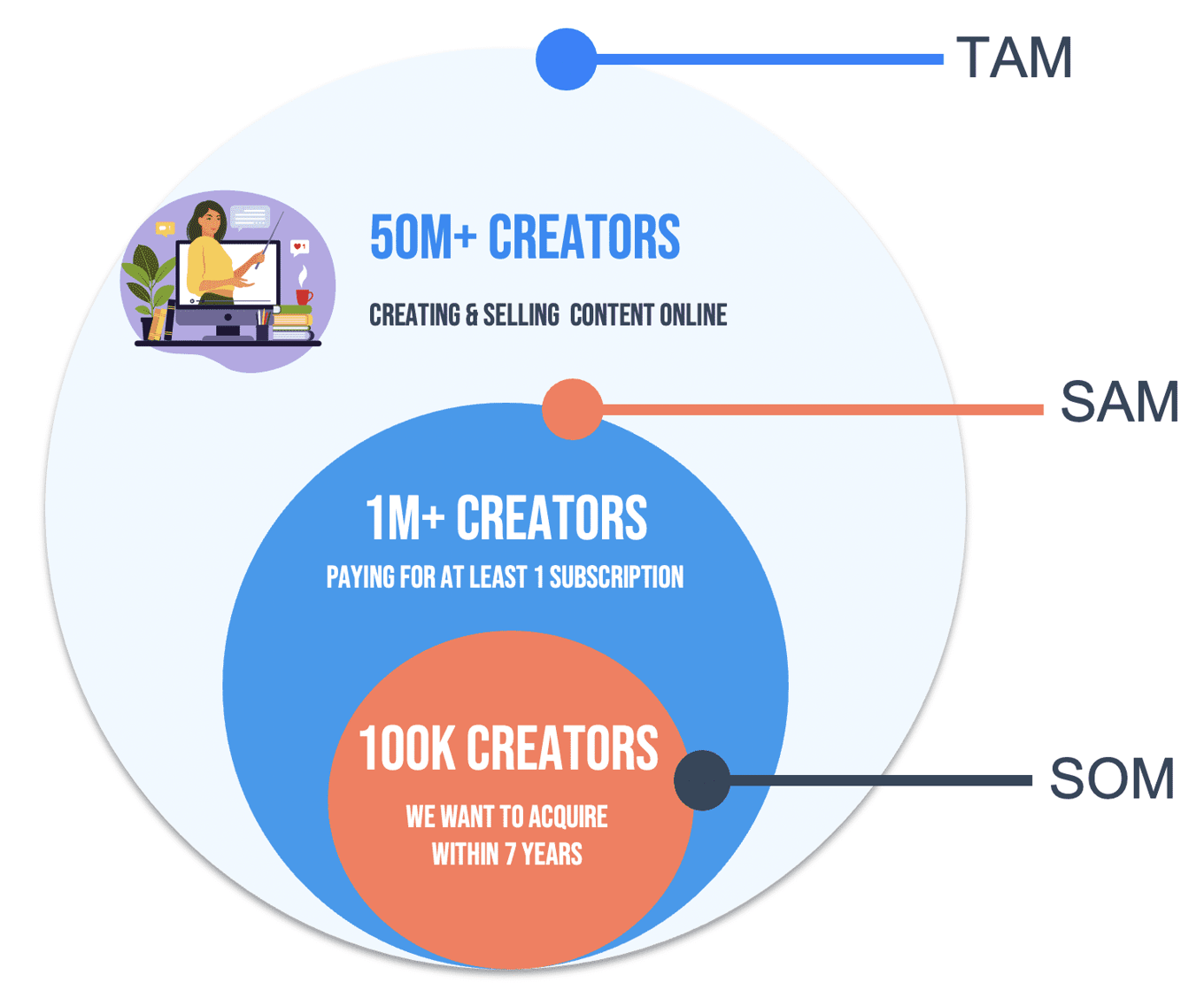 Forbes published an article that there are 50 million creators globally, and 2 million Creators are already making six figures. What is more noteworthy beyond the title and lowered barriers to entry are the financial opportunities that come along with becoming a Creator—a new classification of "small business."
One million creators are paying for at least one subscription to either YouTube Premium, Vimeo, Slack, Microsoft Team, Kajabi, Teachable, Thinkific, Learndash, Zoom, or other LMS and content delivery platforms.
Creators for us are micro-entrepreneurs, coaching businesses, private schools, and corporates who want to sell their courses online.
Assuming utobo will have a 10% market share, we will be able to onboard 100k customers and generate $127 million ARR.
utobo is the simplest yet most powerful tool in the market

Our core team has over a decade of experience building web and mobile applications for the education sector. We found that the rate of adoption of any SaaS platform is directly proportional to the simplicity, frictionless onboarding experience, and ability to solve the core problems.
A 60+ year old customer could launch 8 courses using utobo without any external help in a single day. We have so many customer stories like this who have switched from different platforms to utobo.
utobo is becoming a popular choice among creators due to its easy user interface, great user experience, and speed at which you can get up and running without anyone's help.
Building the easiest Web3 platform utoboverse...
...for creators and learners to
experience the limitless virtual world.
---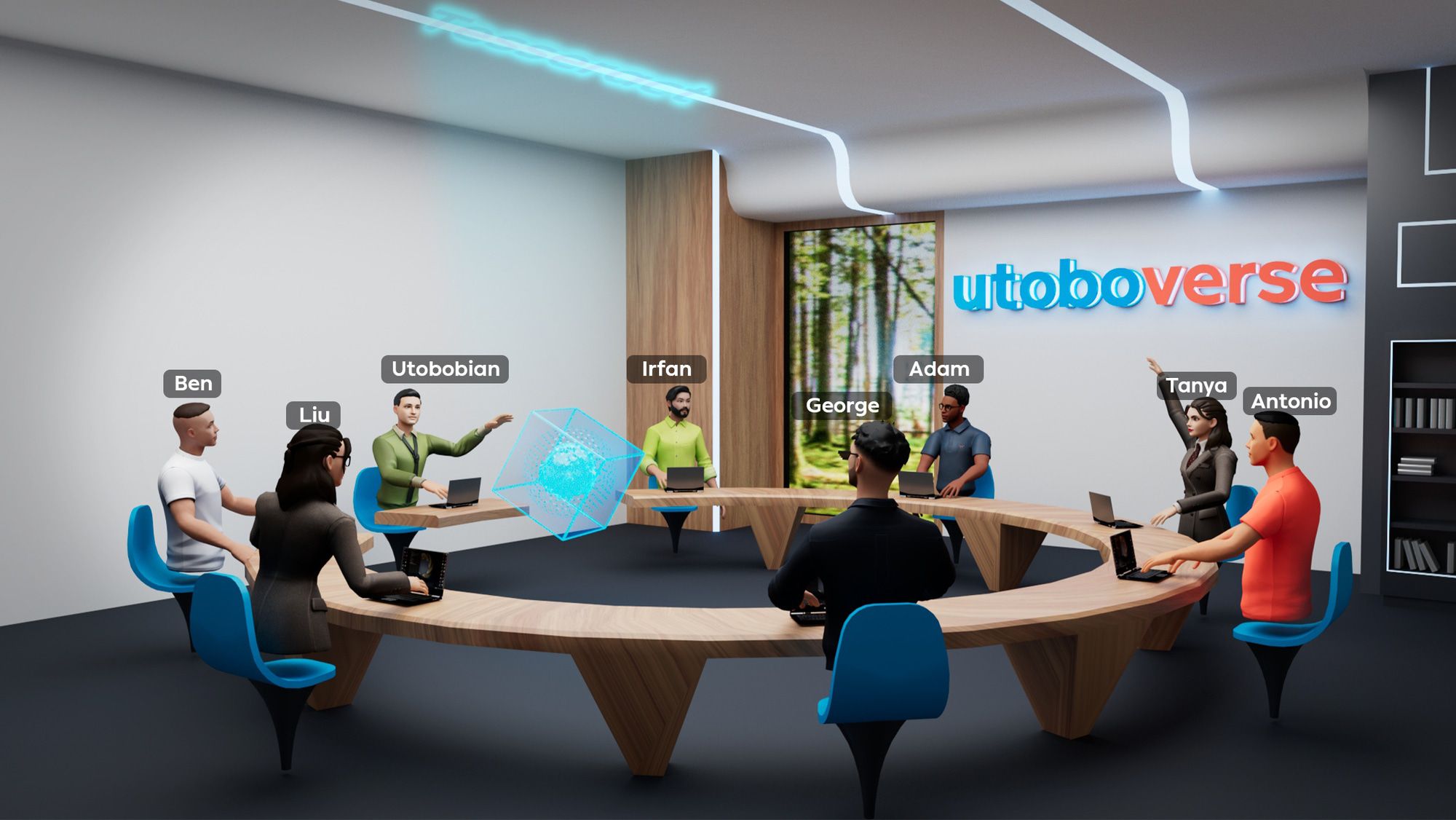 Have you wondered how to get into Metaverse and do something productive? At utobo, our tagline is innovation and simplicity in everything we do.
We will create the simplest gateway for creators to teach their learners and monetize their content in the Metaverse.
Utoboverse will create an upsell opportunity to the same target audience. Creators will pay the subscription fee on a monthly/yearly basis based on classroom type, number of creators, and learners' access.
Utoboverse will revolutionize the education system and make it more collaborative, intuitive, and fun.

5 angel investors from 3 different countries have invested $225k in utobo. One of our investors, Reza Sanaie, is a seasoned entrepreneur who co-founded one of the top fintech companies in Canada (Beanworks) and led to a $100M exit. Our investors trusted our vision when we were building the product; since then, they have been our constant source of support. We are grateful to our early believers and are looking forward to your support in this beautiful journey of making learning economical, collaborative, intuitive, and fun.
Funding & use of proceeds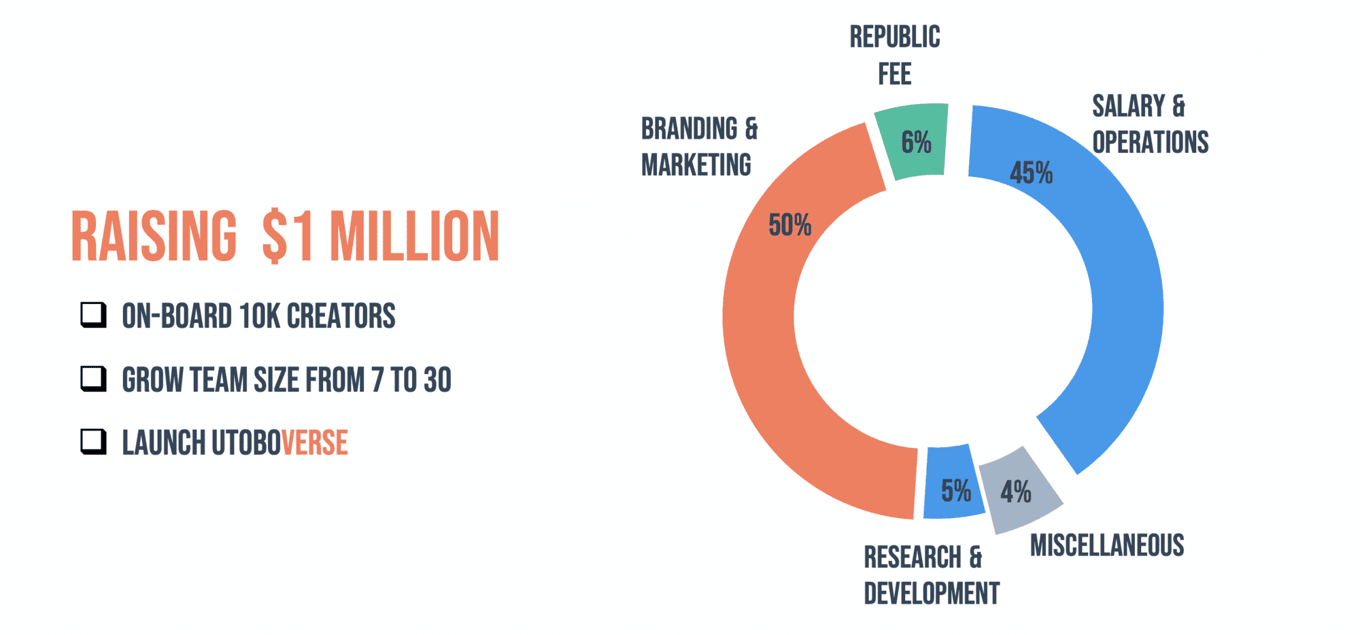 Raj Sahu
Founder and CEO

Mechanical Engineer and Serial Entrepreneur located in Silicon Valley.
Certificate in Blockchain and Cryptocurrency from Stanford University.
Developed 2 products, 25+ software, and mobile apps, with over 10 million users globally.
Raj loves teaching, and his personal experience as a teacher and content creator led him to create utobo and help millions of creators around the world.