Smart devices, otherwise known as the Internet of Things (IoT) are permeating nearly every business. Companies do not have the skills and/or resources to develop all the components necessary to deploy, manage, report, and support IoT devices and data capture/analytics.
Companies can buy devices from overseas manufacturers, but they need an IoT platform to operate, manage, and support these products. In addition, they are strongly demanding a US-Based Cloud.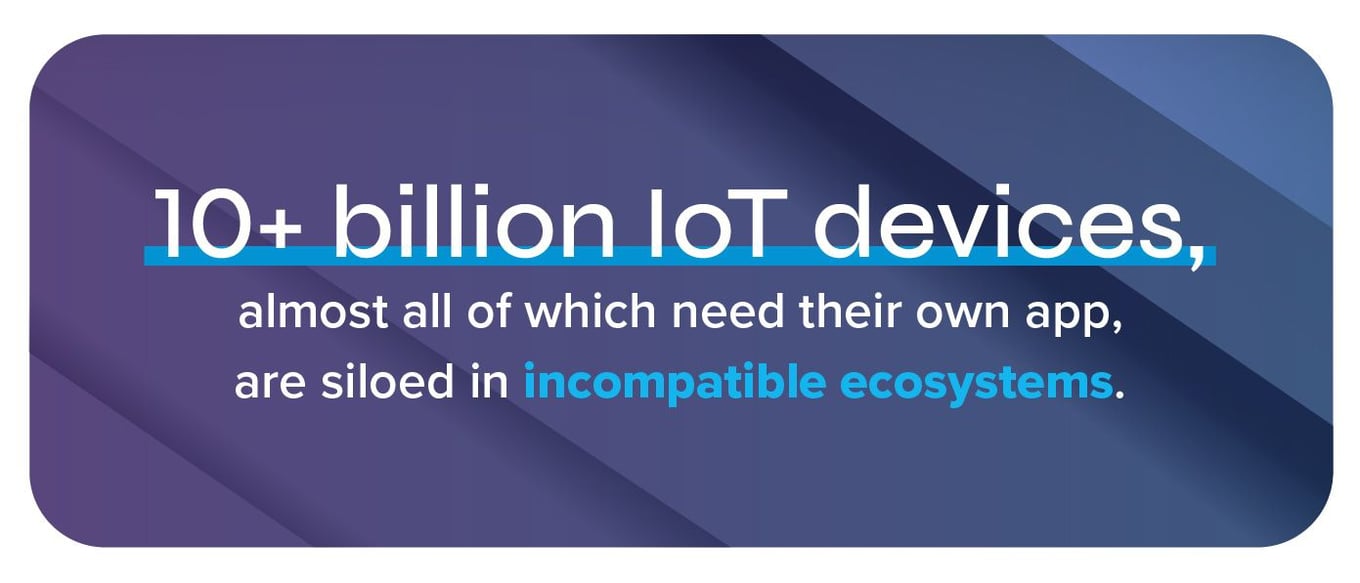 The LEXI solution is universal, interoperable, multi-protocol, and intelligent. Enterprise customers select us for:
Wireless protocol support & forward compatibility with new wireless standards

Major ecosystems coverage (Amazon, Google, Apple, etc)

Interoperability with leading 3rd party products

US-based Cloud

Device coverage, CRM integration, fleet management, enterprise admin & customer service systems

"Big Data" storage with rich analytics

Machine learning to enhance UX

Ease of use, time to market
Our flexible suite of recurring revenue services can be resold as monthly subscriptions, bringing new revenue streams and competitive advantage to B2B2C customers.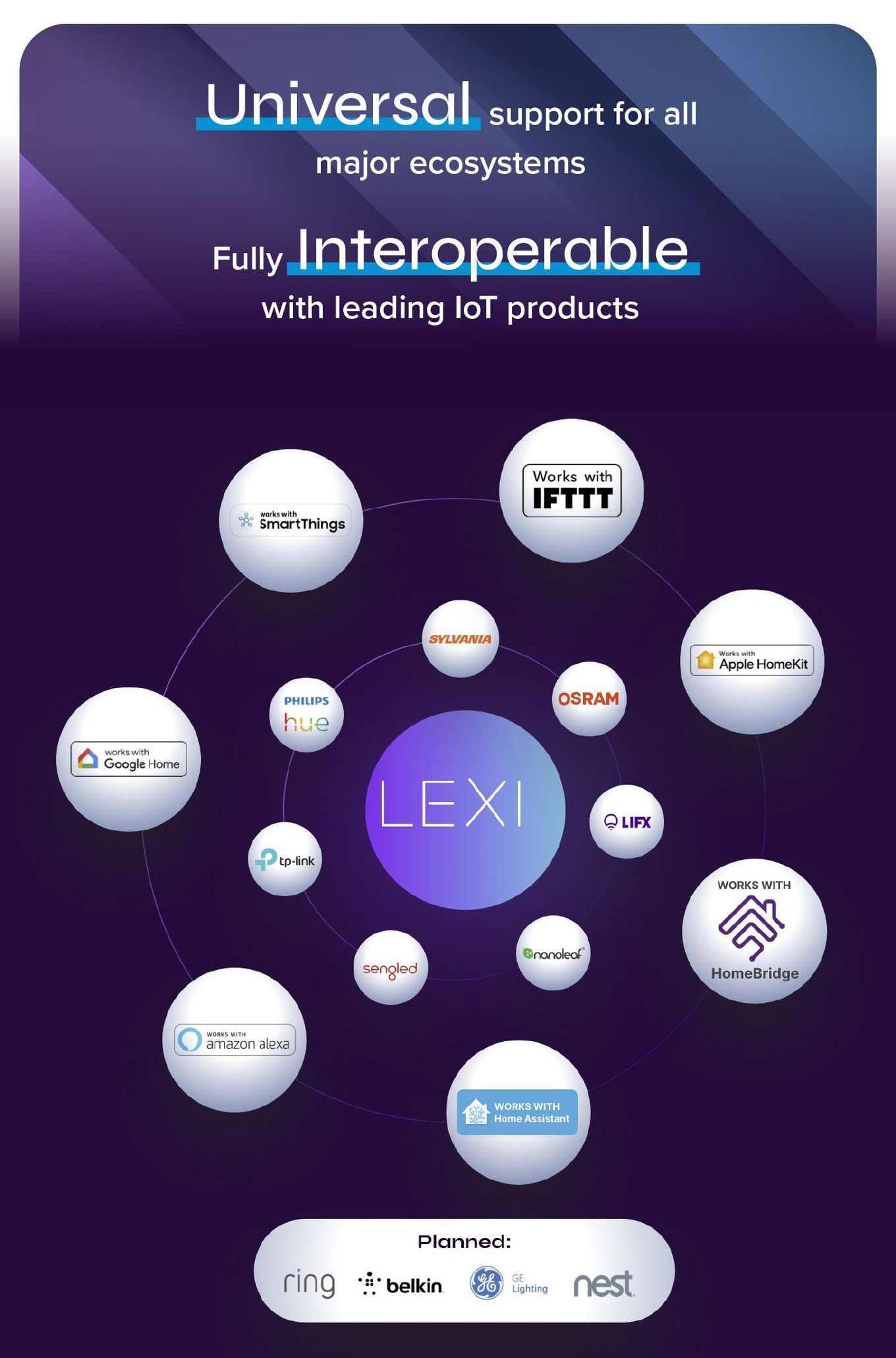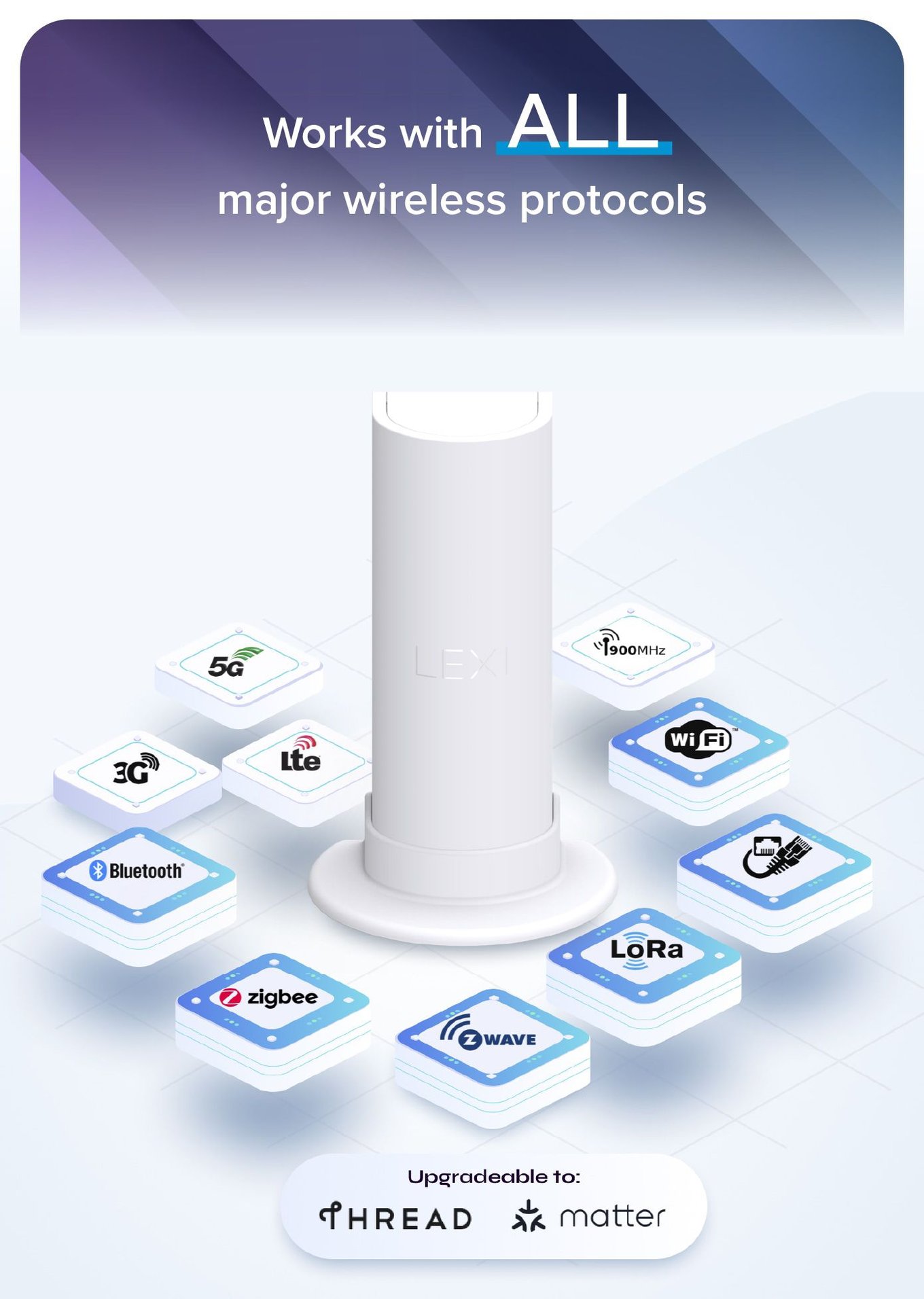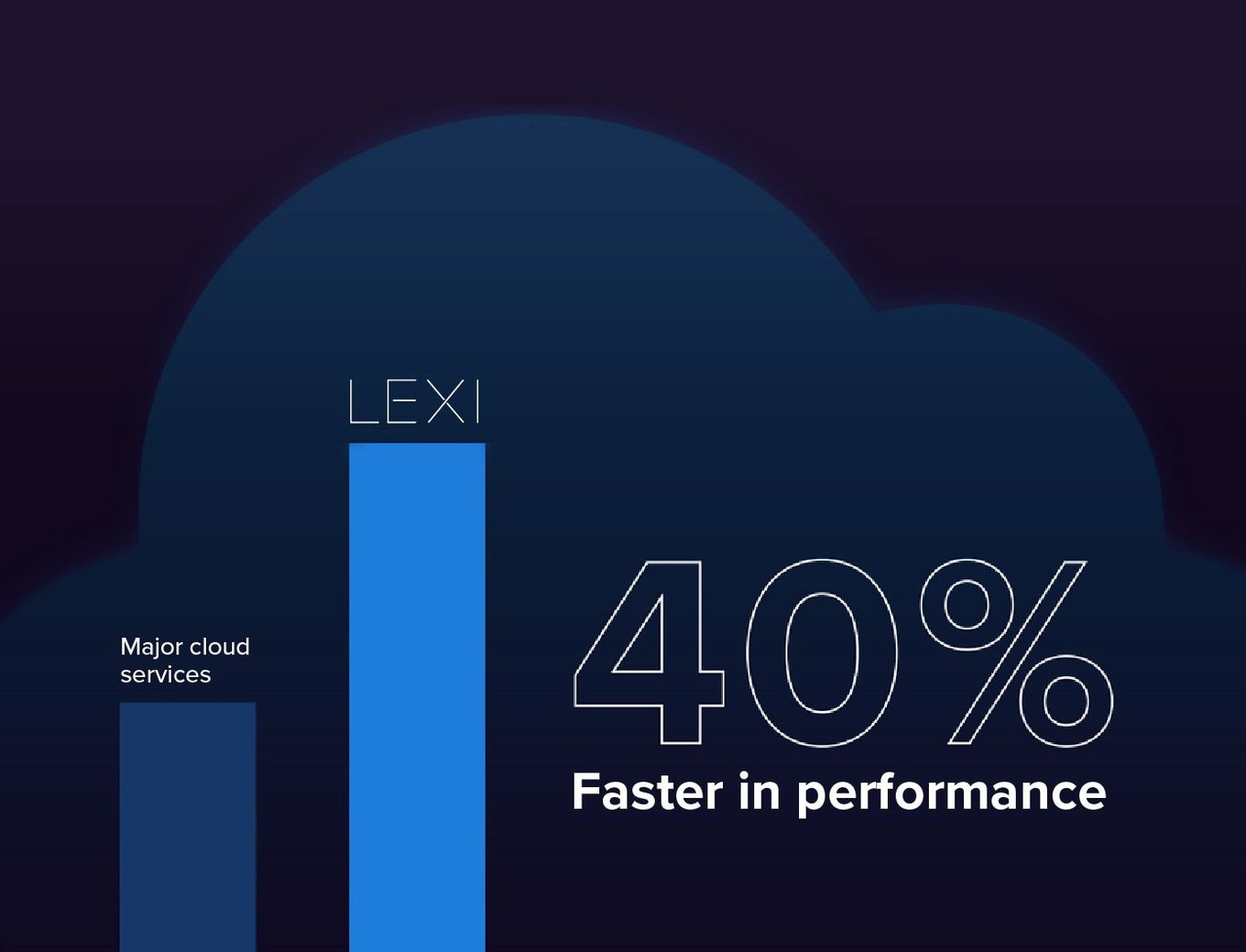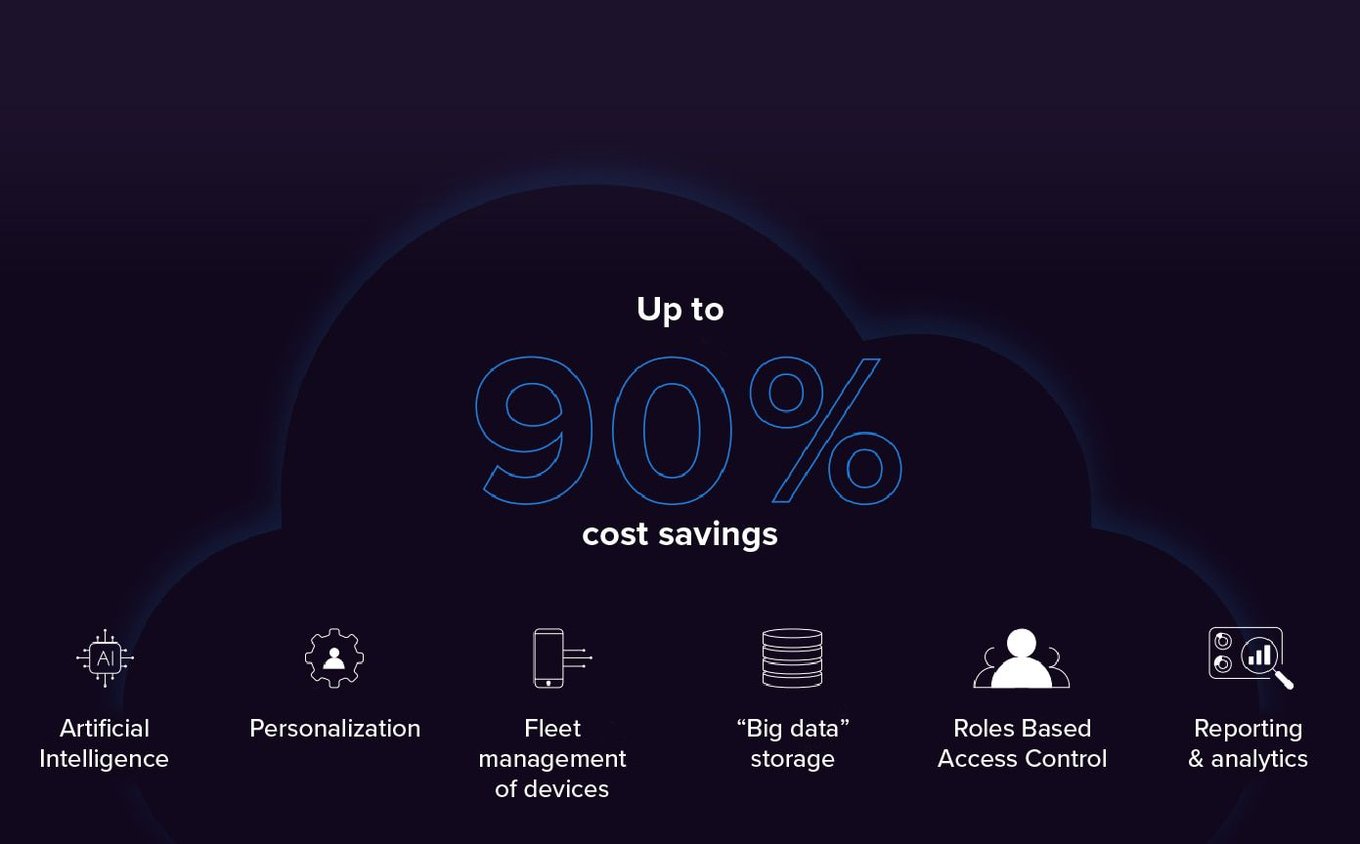 The LEXI Platform is being deployed into several enterprise business segments.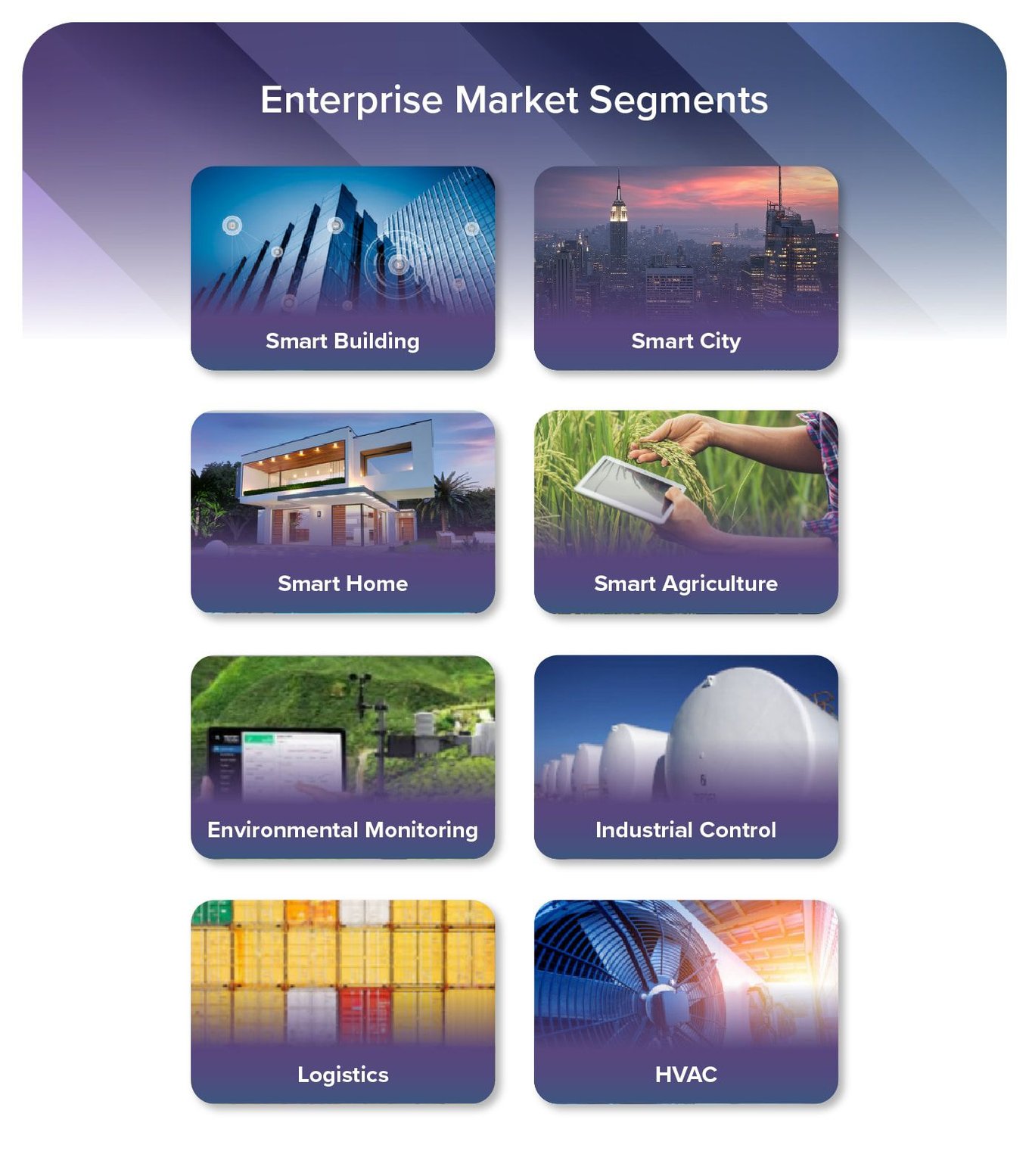 LEXI's suite of software and hardware provides complete functionality for enterprise customers to deploy a comprehensive Smart Home offering or a commercial IoT project. This includes:
iOS and Android mobile apps: Customizable, white-label mobile apps that work both with and without the LEXI Gateway.

Universal IoT Gateway: Includes ALL 5 major wireless protocols plus a powerful NXP processor for running AI models at the edge.

LEXI Cloud: Includes an admin portal, customer service portal, Roles Based Access Control (RBAC), remote device control, a Big Data backend, and rich reporting & analytics dashboards, all delivered at up to 90% cost savings over AWS IoT Core (which is utilized by our competitors).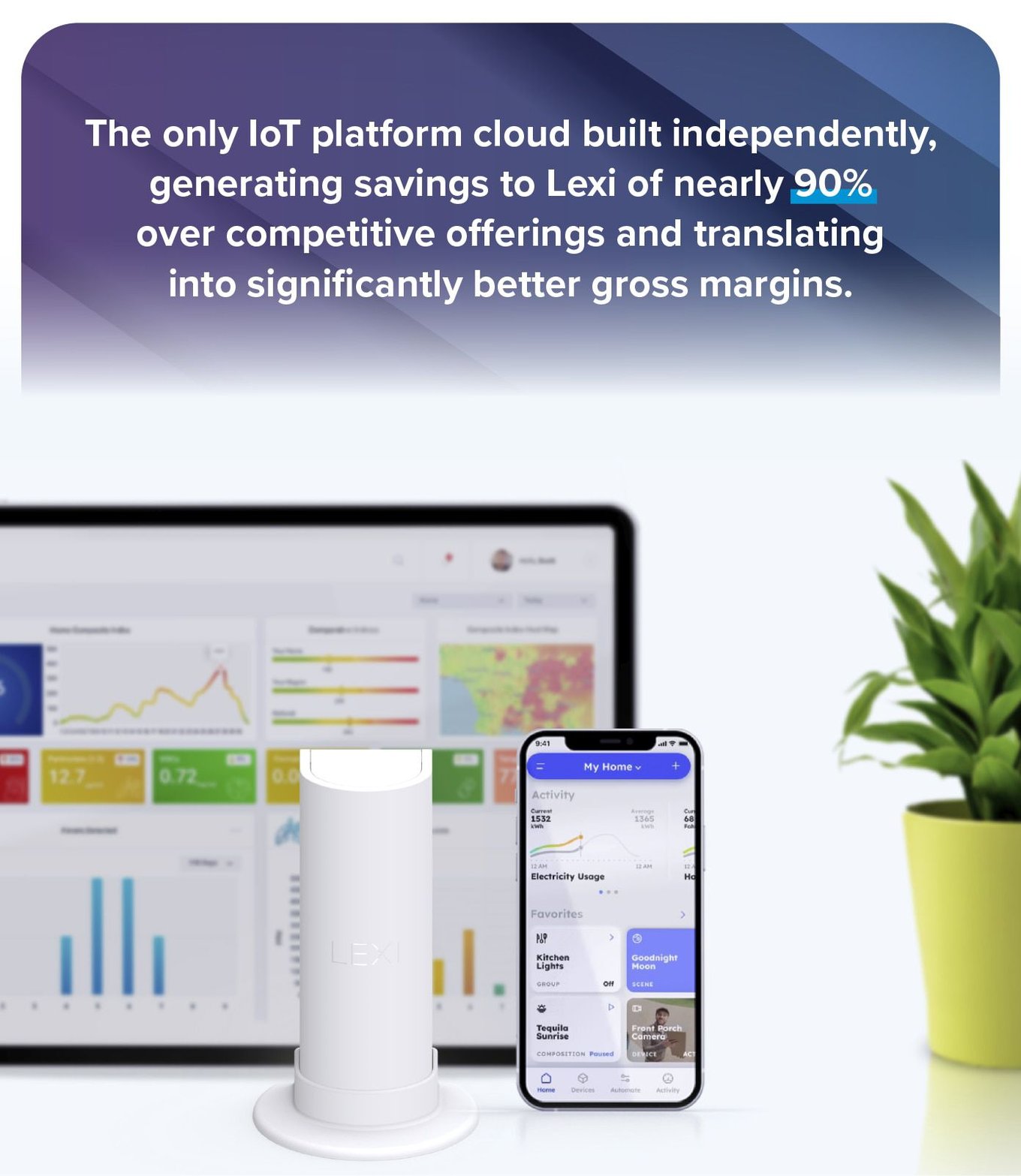 Inside Our Sales:
$2.5M In 2021 revenue—just $26K shy of breaking even

$7.5M sales forecast for 2022

Current sales pipeline includes 175 leads representing $110M in revenue potential through 2023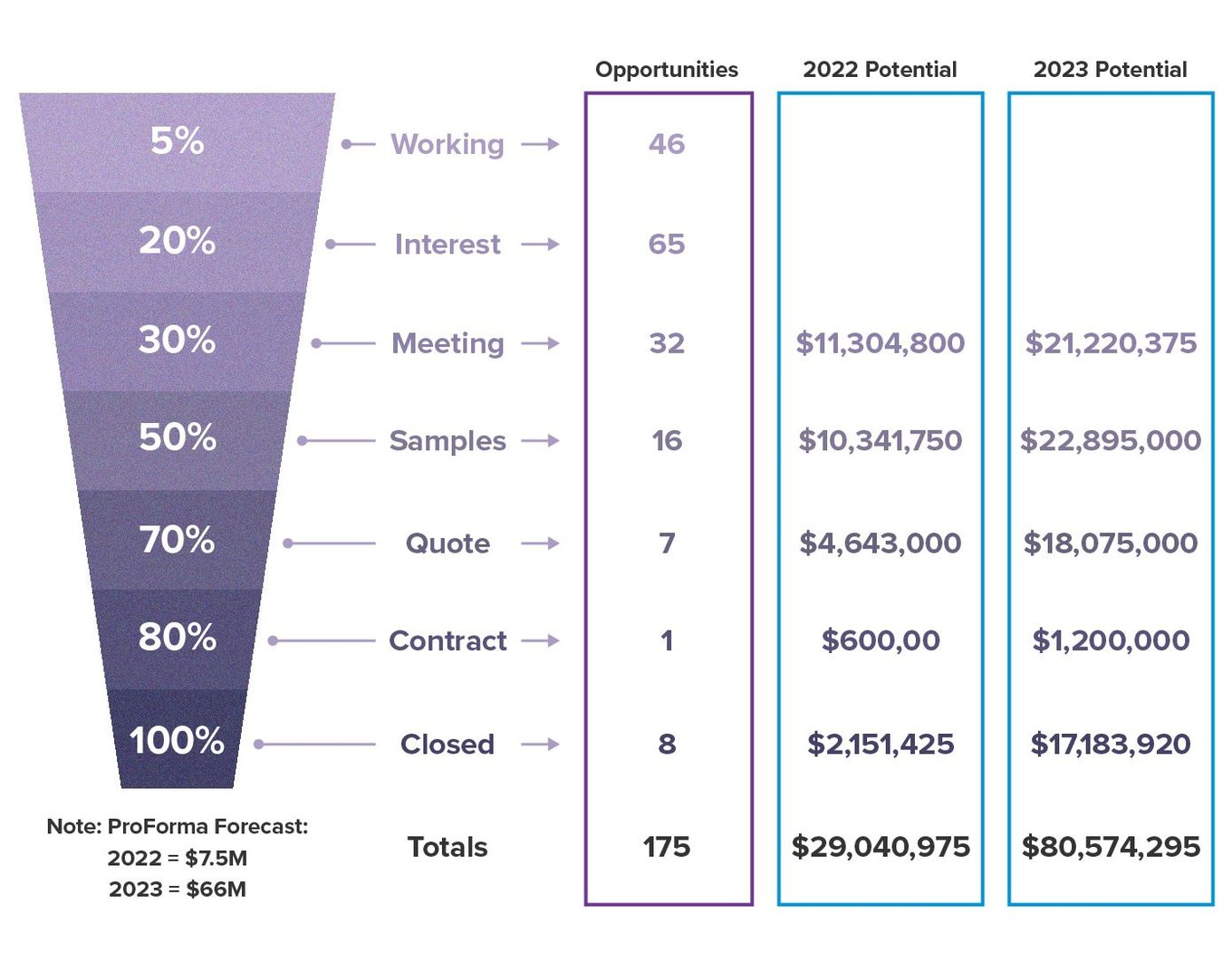 * Click here for important information regarding Financial Projections which are not guaranteed.
Our Business Development Traction:
Closed software reseller agreement with LEEDARSON (largest Global IoT Manufacturer) to be their North American Software Platform Partner
Our Technology:
4 U.S. patents in the application of Machine Learning, Computer Vision, and Artificial Reality to IoT

Multi-protocol LoRaWAN Helium Miner IoT Gateway finally bridging Helium to the rest of the IoT space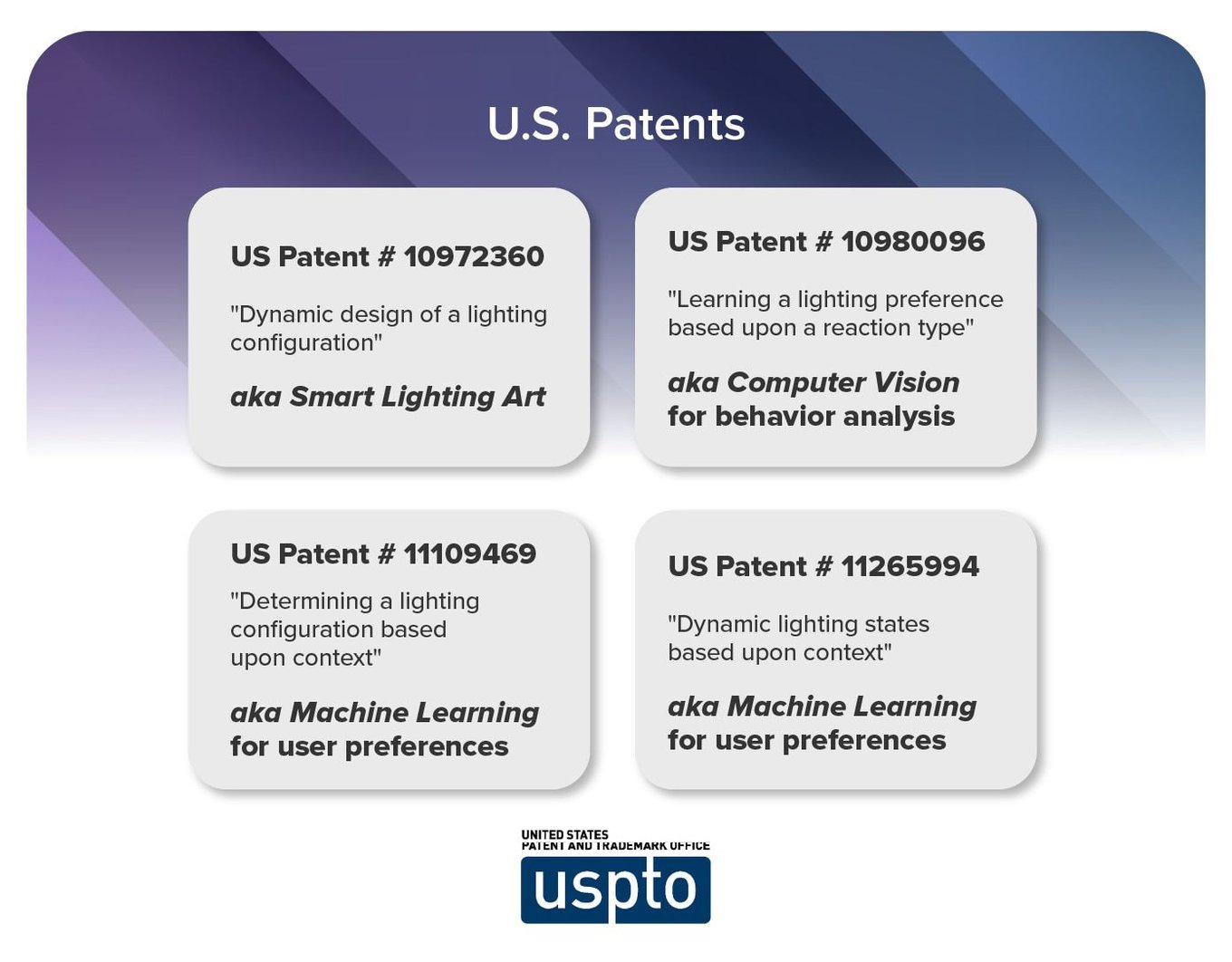 LEXI has 7 signed enterprise customers: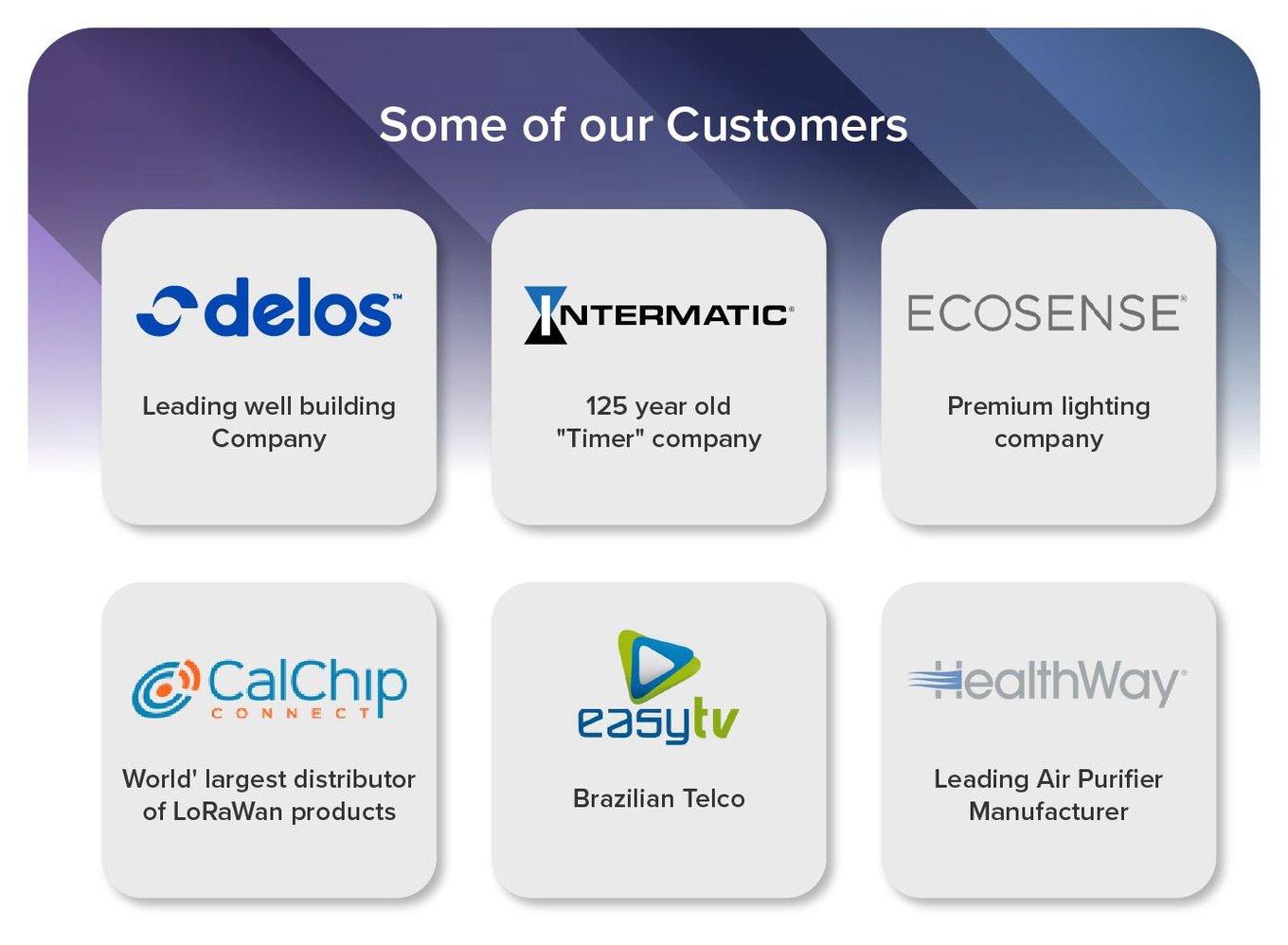 Our enterprise customers are from a broad cross section of market segments. (Stars indicate LEXI has customer prospects shown in that column.)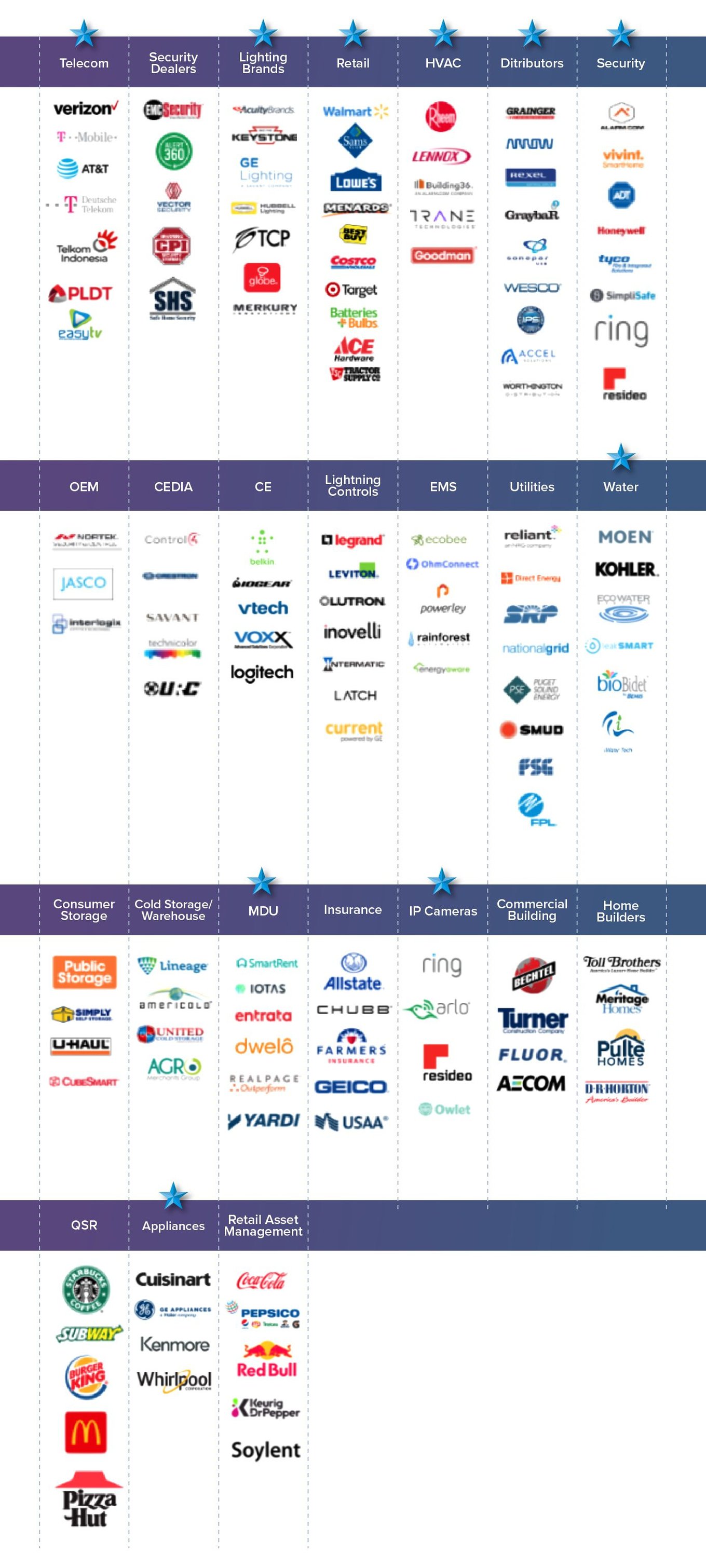 Here's what just a few of our enterprise customers say about LEXI: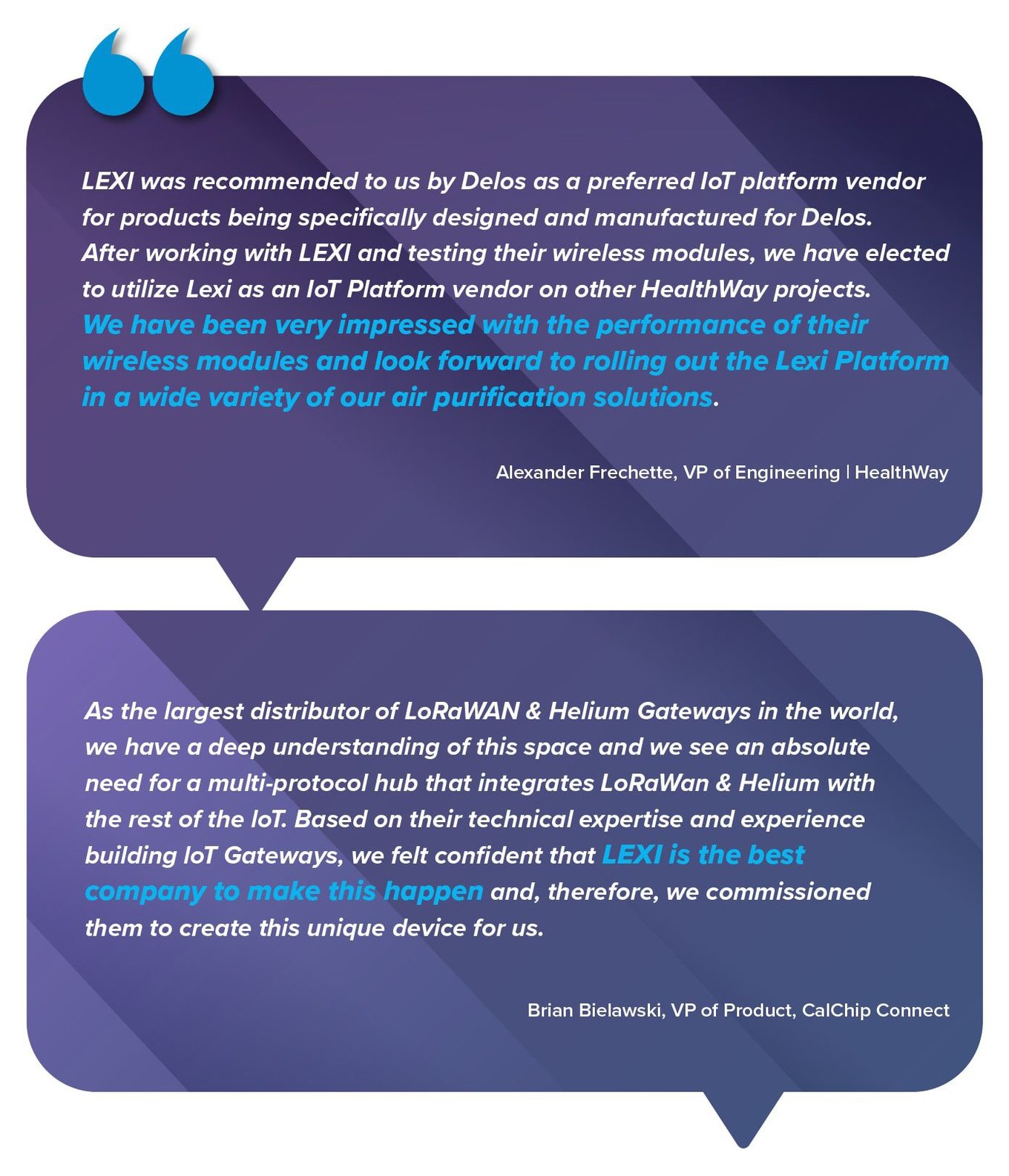 * Click here for important information regarding Financial Projections which are not guaranteed.
LEXI's primary business model is Enterprise Platform-as-a-Service (PaaS). We charge monthly recurring fees based on the number of connected devices.
LEXI also sells a wide selection of Smart Devices compatible with our platform.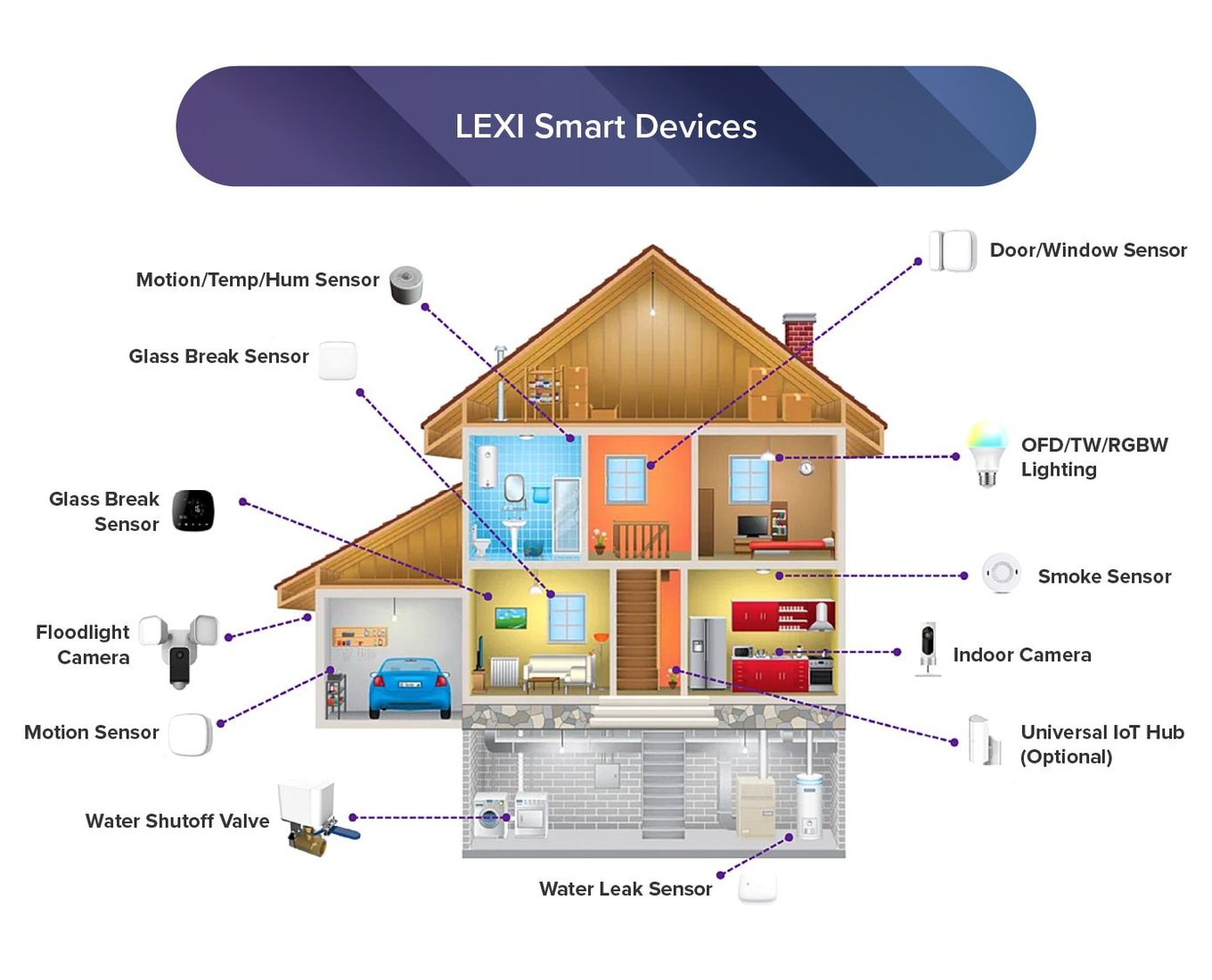 In addition, we sell several wireless modules with our firmware burned onto the modules to hardware device manufacturers, who in turn design the module into their products.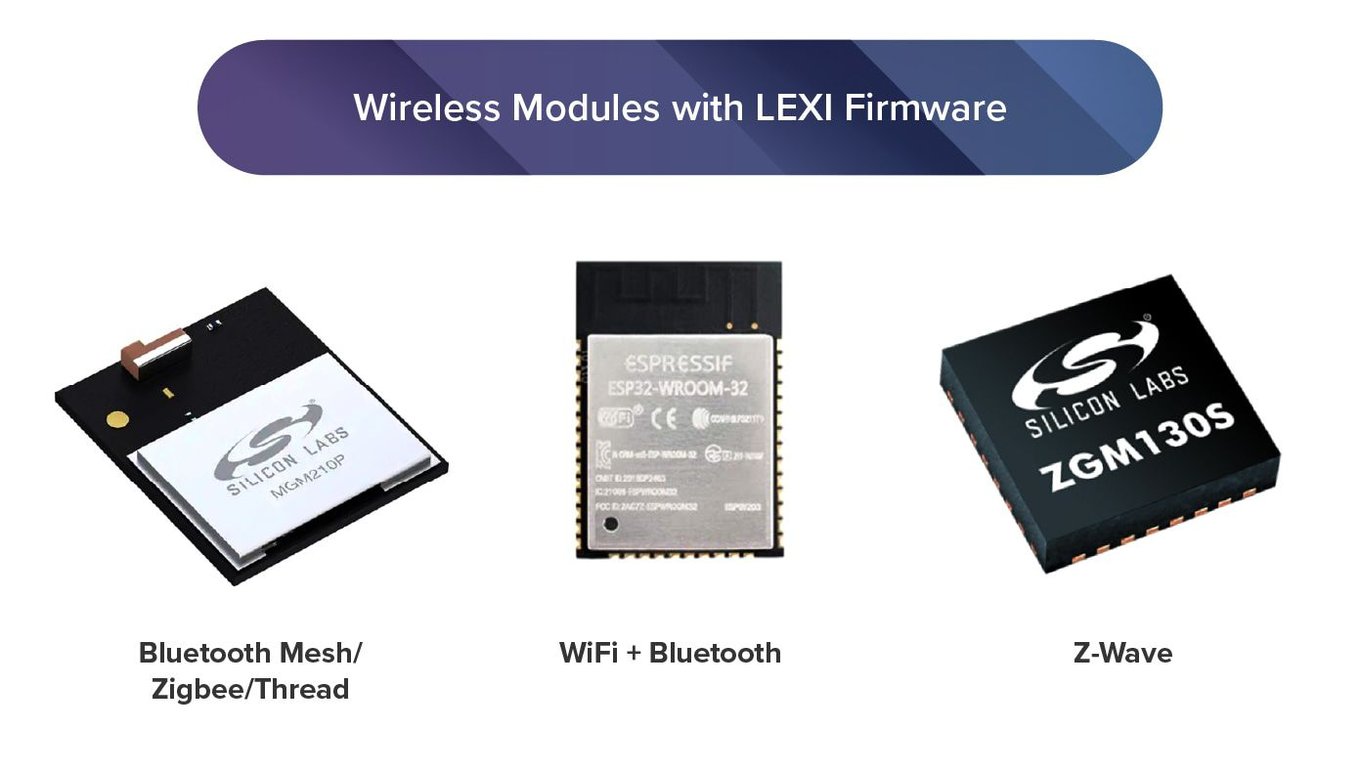 A significant competitive differentiator for LEXI is that we also wholesale our customers a selection of monthly recurring revenue services.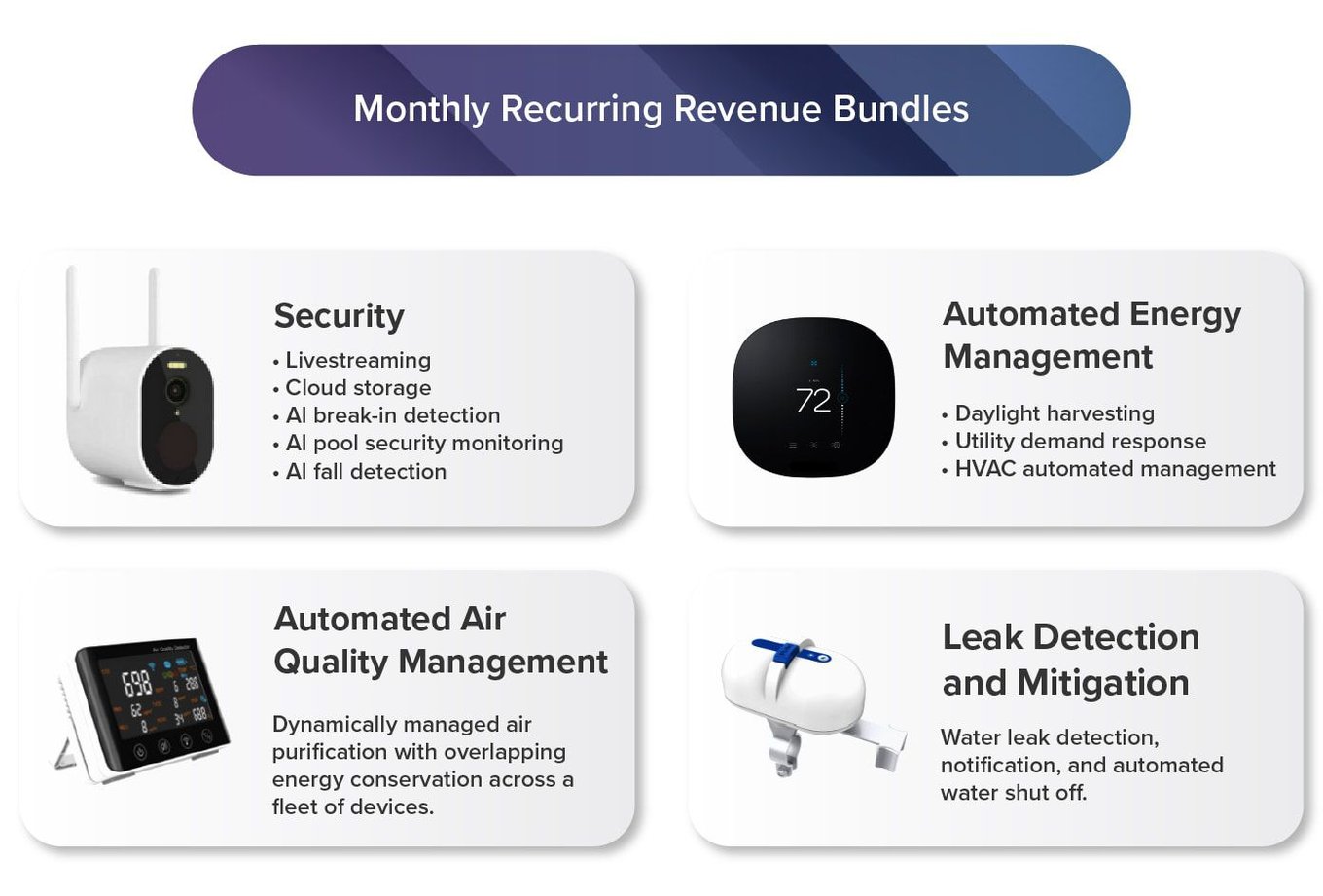 LEXI is primarily a direct enterprise sales model. We leverage our extensive industry relationships—including board seats on key industry standards bodies—to reach new customers through senior decision makers.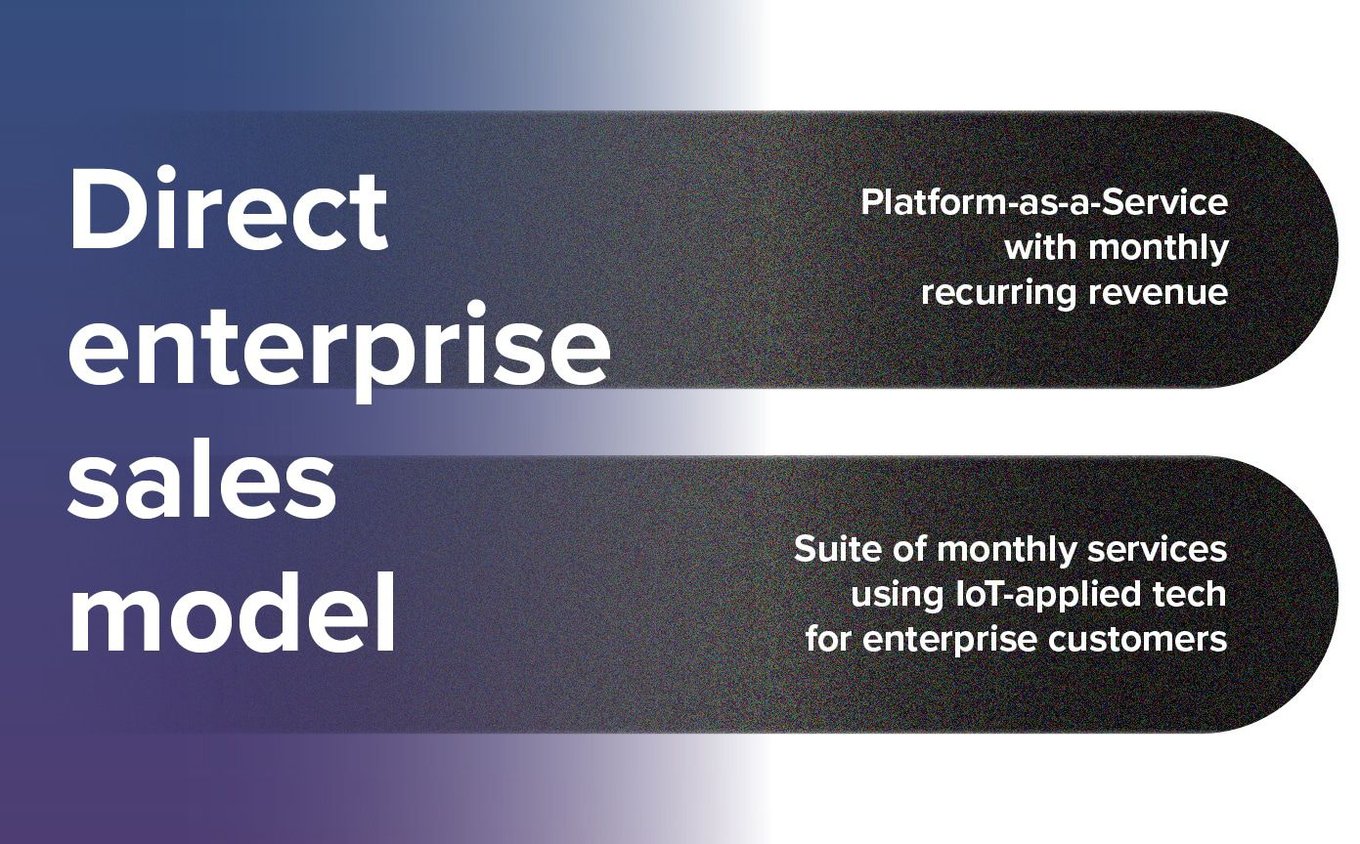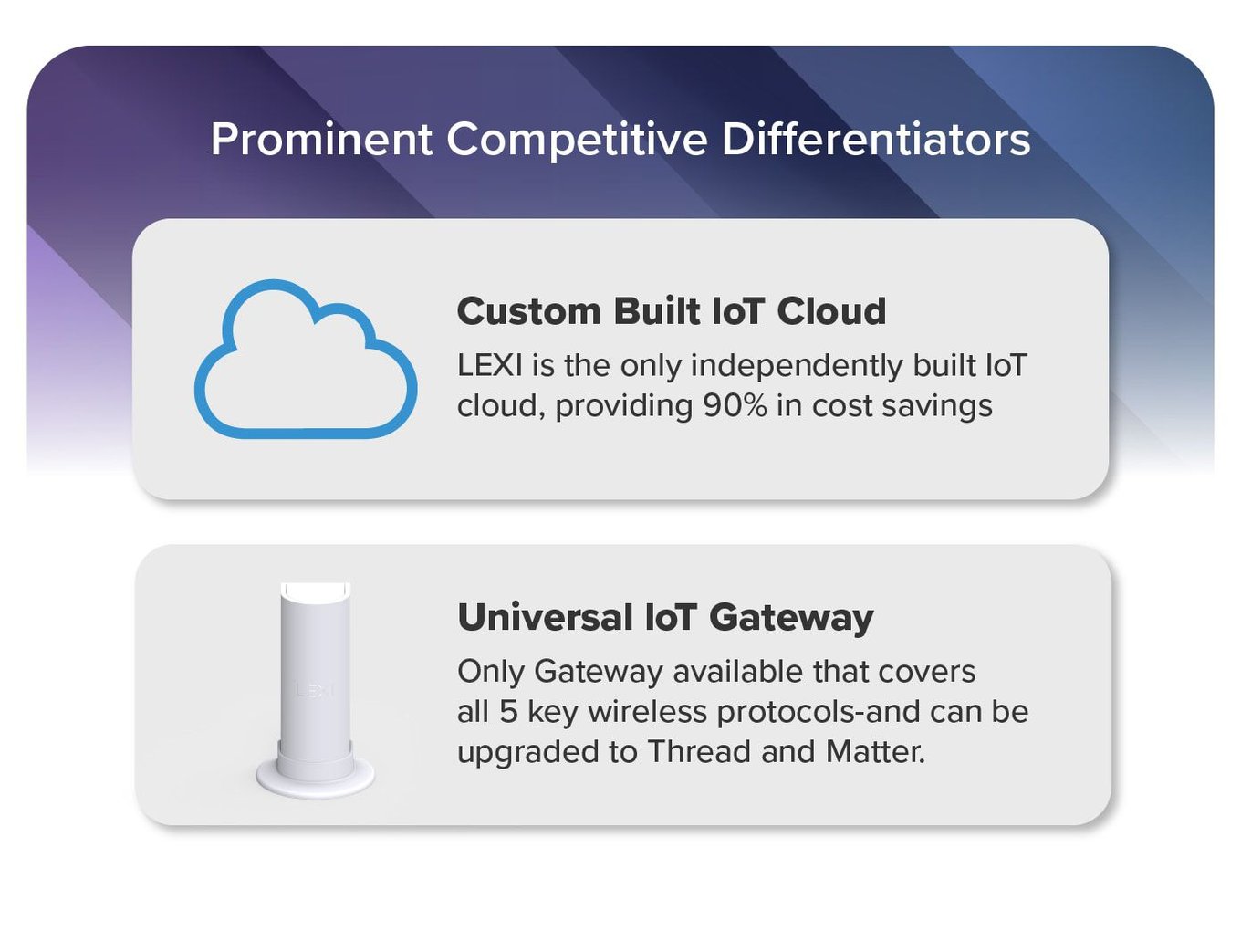 Other competitive differentiators include:
Complete Smart Ecosystem support (Alexa, Google Home, SmartThings, IFTTT. Coming soon: HomeKit, HomeAssistant and HomeBridge)

Comprehensive wireless protocol support (Wi-Fi, Bluetooth/Bluetooth Mesh, Zigbee, Z-Wave, LoRaWan, 900MHz)

Integrates leading 3rd party brand products

Customers can load their own software onto our Gateway in a "Headless" configuration leveraging our GatewayOS

Fleet Management (City, Campus, Building, Floor level), Roles Based Access Control, Floor Plan Upload, Cloud Remote Device Control, Customer CRM Integration

Enterprise Portal including Admin & Customer Service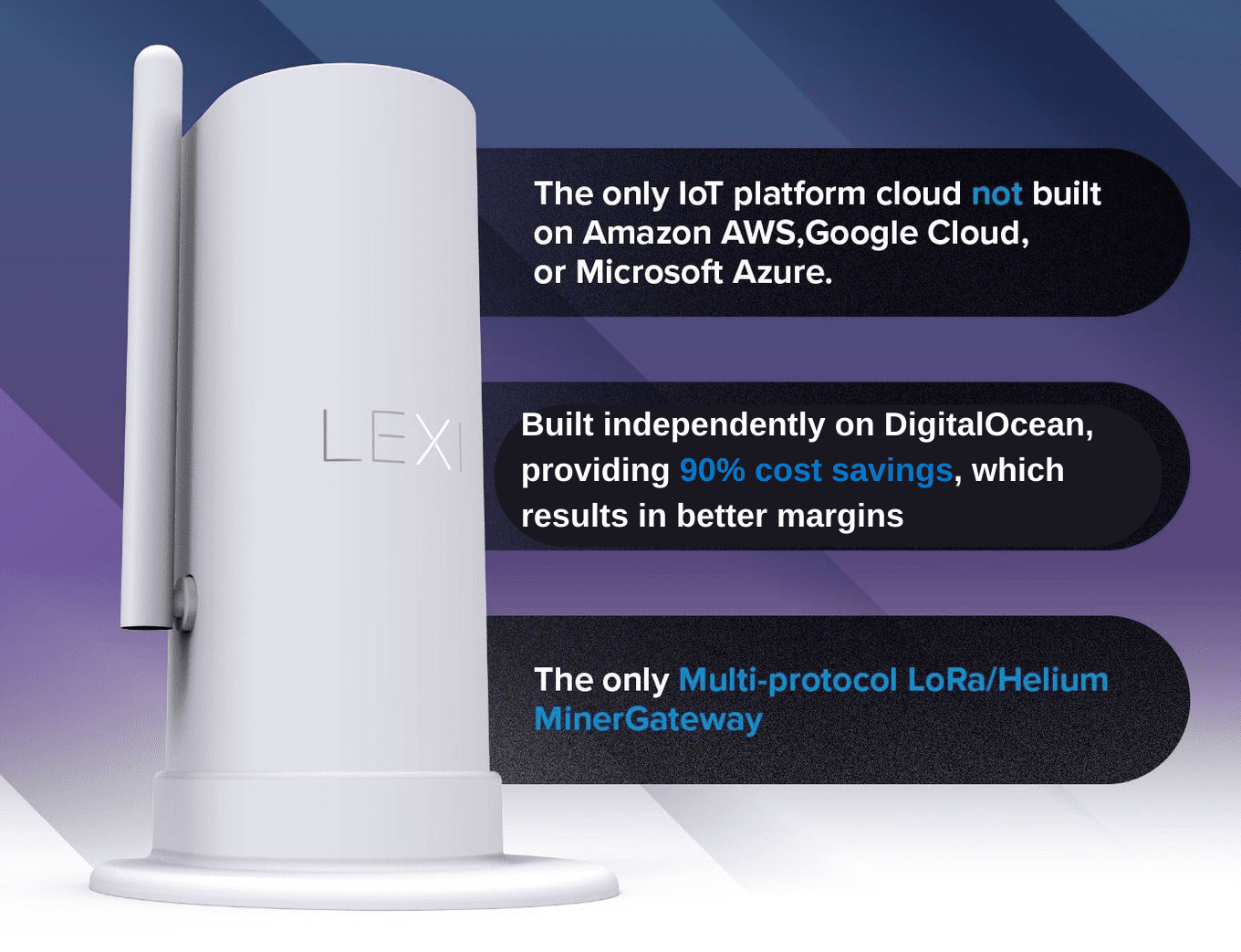 The IoT and Smart Home markets are in their infancy. As each sector evolves, customer needs also mature.
In the B2B2C space, LEXI has positioned itself as THE technology platform for enterprise customers transitioning to robust intelligent homes.

In the B2B space, LEXI is seeing strong interest from Smart Building, Smart City, Smart Logistics, and Industrial Control projects.
The new interoperability standard Thread and Matter will alter the competitive landscape in LEXI's favor via the need to bridge billions of legacy devices across existing wireless protocols with new standards. John Osborne, LEXI's COO, led the creation of the Matter Standard on behalf of the CSA.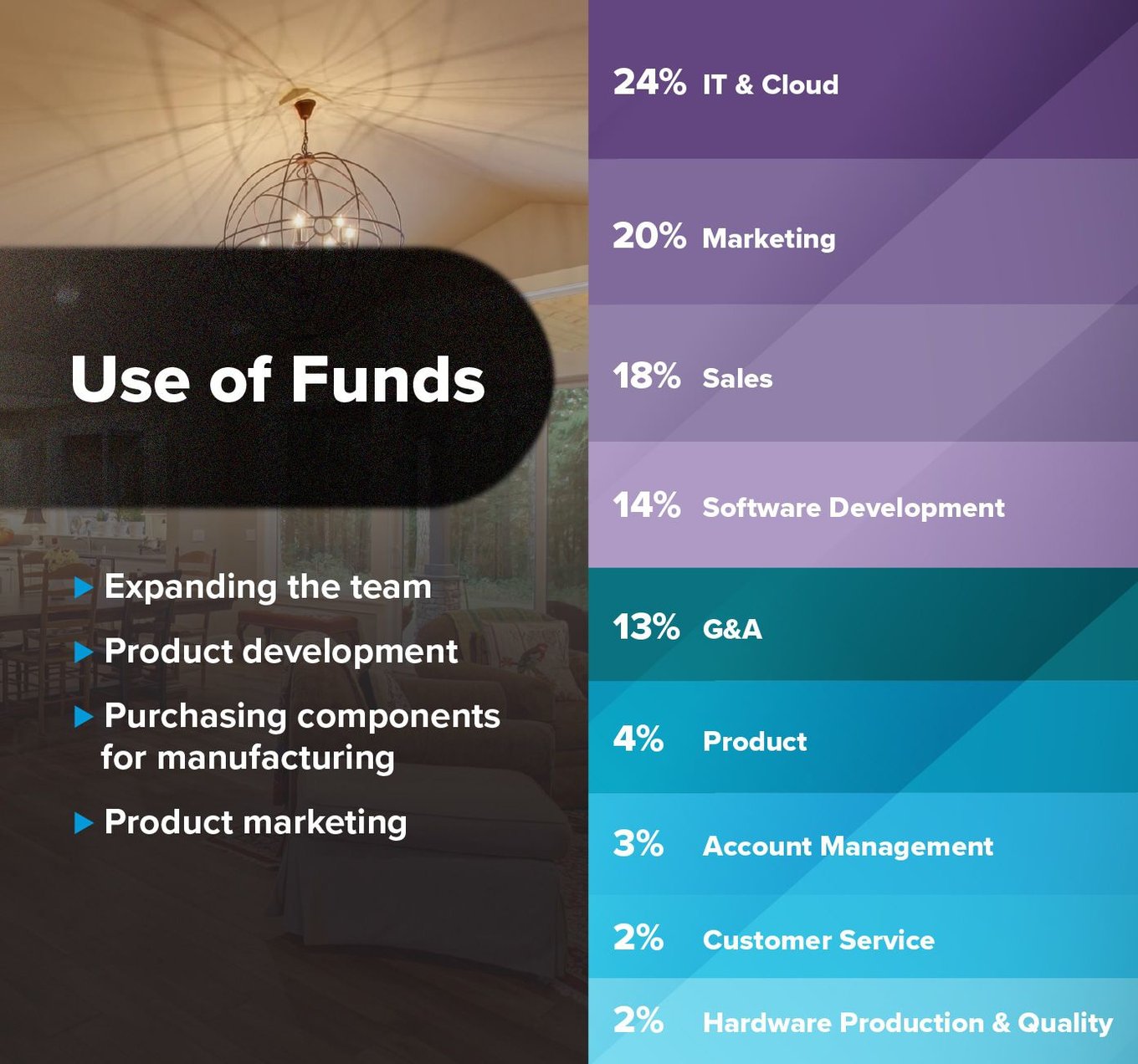 Lexi's investors & advisors include: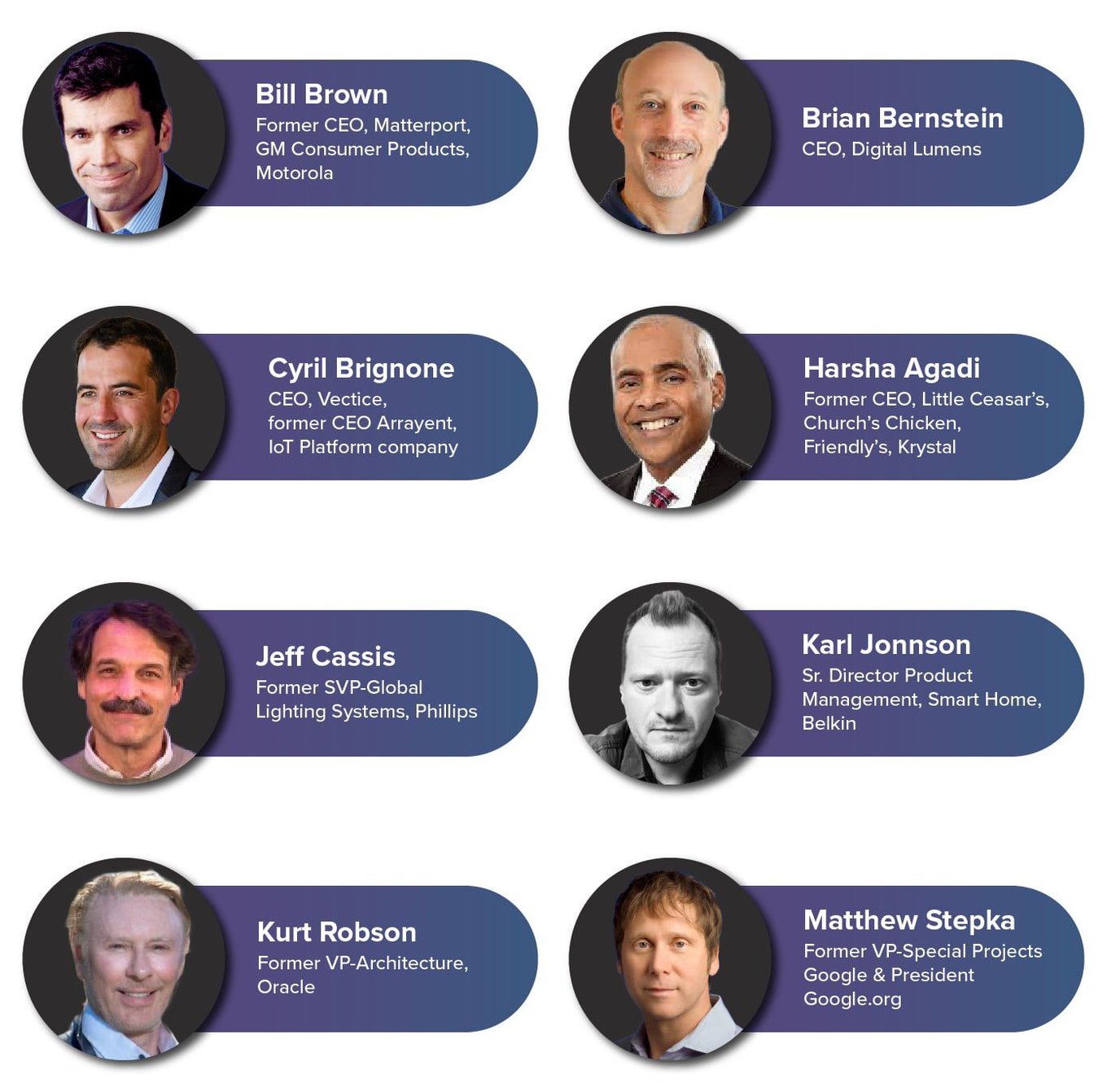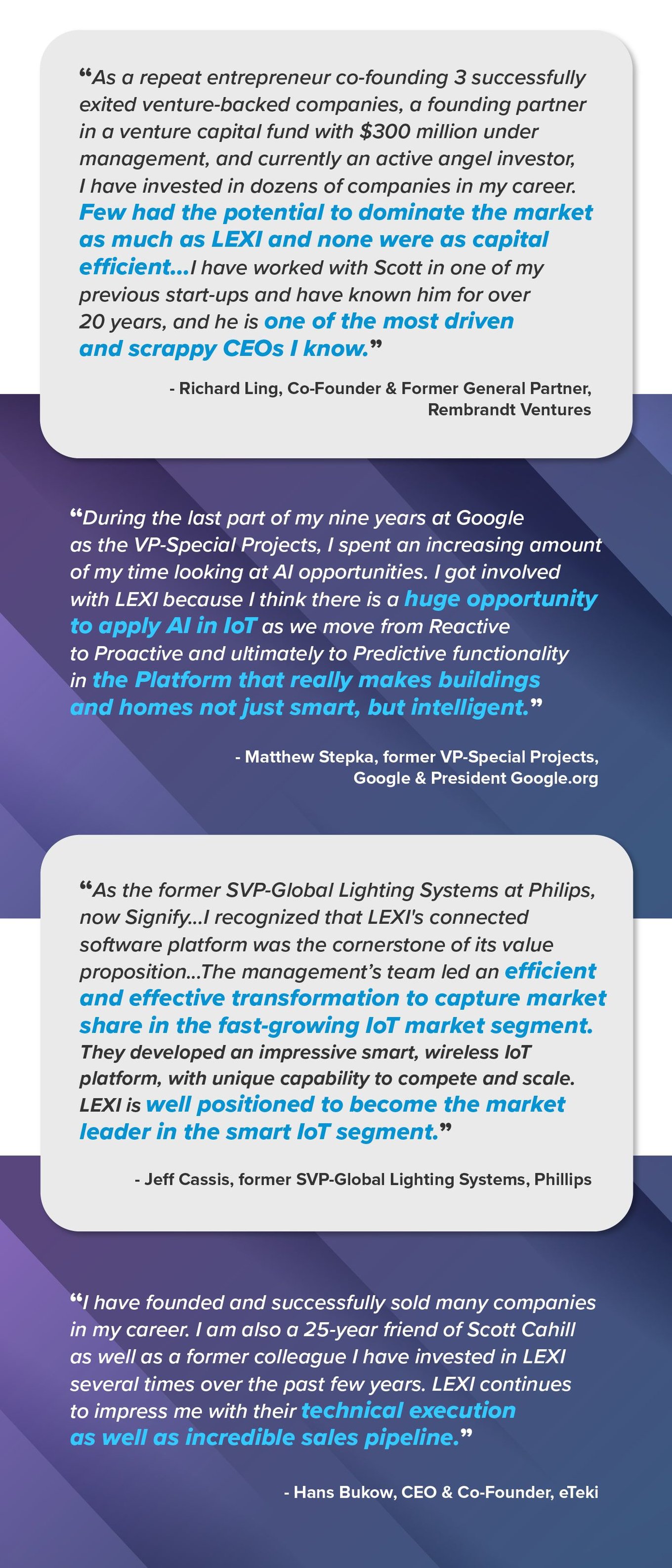 In a massive market, LEXI has established itself as an expert innovator with the future-proof technology, vision, and executive team needed to emerge as a leader in the IoT space.