BREAKING NEWS: THE ADJACENT POSSIBLE STUDIO JOINS NOBODY STUDIOS
ANOTHER GAME CHANGER AND BUILDING BLOCK FOR NOBODY STUDIOS
I have been waiting to share this with you and am delighted that I can finally do so.
---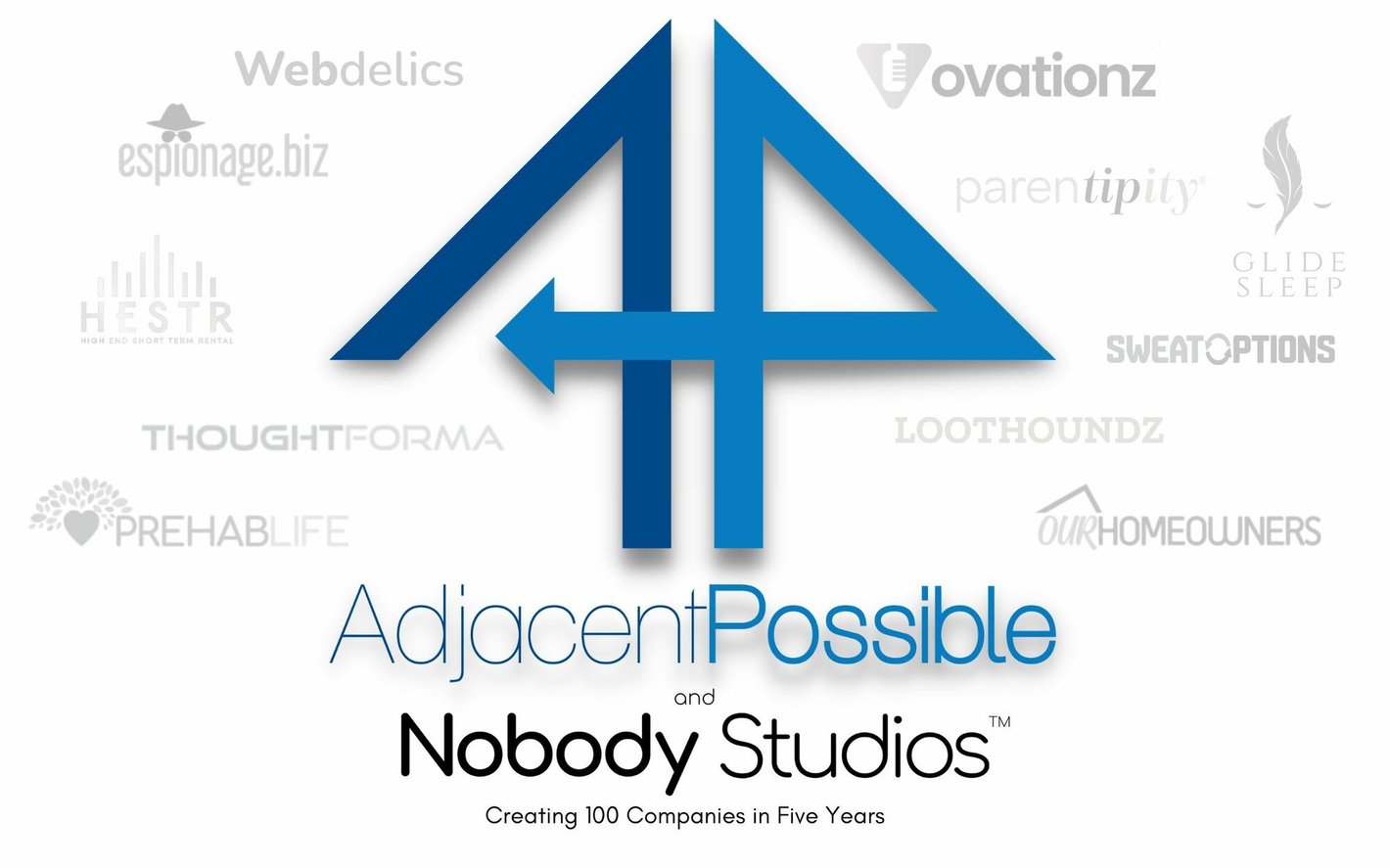 ---
In a strategic move to further bolster our infrastructure with building block companies to support our ambitious mission to create 100 compelling companies in five years, we are honored to announce that Nobody Studios has joined forces with The Adjacent Possible, a Helsinki-based Open Innovation Studio.
Launched in 2021, with headquarters in Helsinki, Finland, The Adjacent Possible is an Open Innovation Studio focusing on R&D and Intellectual Property (IP). Led by its team's diverse background in science, technology, research, business, and academia, they help clients explore the adjacent possible of ideas and inventions to generate patents and products that will fuel the businesses of the future.
In 2022, thanks to a serendipitous connection, we have found out about Nobody Studios," said William Carbone, co-founder and CEO of The Adjacent Possible. "After a series of tests, experiments, and collaboration on side projects, The Adjacent Possible is excited to join Nobody Studios as a 'building block company' to contribute to enhancing Nobody Studios' Crowd Infused™ approach to help find ideas and transform them into successful businesses by leveraging our know-how and methodology."
For the Studio, a 'building block company' is a company that helps us build other companies.
ThoughtForma, the first Nobody Studios building block company, was acquired last year and provided a groundbreaking no-code solution. We used the ThoughtForma technology to build the online platform for another of our portfolio companies, Ovationz, without writing a single line of code. That's huge!
The Adjacent Possible is joining as our second building block company, this time focused on a whole host of IP-based initiatives – from upfront research on IP protectability of early-stage ideas to providing intellectual property market information on trends in the IP space, among others.
The Adjacent Possible team is fantastic, and we're fortunate to have attracted them into our journey. This isn't a one-off. We are intentionally trying to do this to attract teams like this. We're excited about what we can build together with The Adjacent Possible.
Read the full press release and learn more about the co-founders: William Carbone - CEO; Vlad Lichtenthal - CSOl, and Nicolò (Nick) Sgobba - CTO and Chief Inventor.
---
Join us for a LIVE session!
Thursday, February 2, 2023, at 8:30 AM PST, 10:30 AM CST and 11:30 EST. ⁣
Ask your questions and learn about our crowdfunding campaign, the Frugressive process for company building, and ways to get involved. ⁣🤔
⁣
Maximize your potential by connecting with Nobody Studios' leadership, uncovering opportunities to showcase your skills, bring your influence and make valuable investments. ⁣💼
⁣
Join us through this link: https://lnkd.in/gMF6MCx3
⁣