Company creation and ownership needs an overhaul
Venture building, venture capital, and company creation are all key components of the startup economy.
Yet as technology rapidly innovates, so must the way in which companies are built, funded, and operated.
Too many people miss out, get marginalized or struggle to have the opportunity to contribute to the companies that will shape our future.
Capital is either hard to come by or startups overfunded without any proven product in the market.
More frustrating is many contributors often fail to own a meaningful piece of the businesses they help create and succeed.
Venture studios aim to tackle these shortcomings by creating an organization whose sole focus is building successful early stage companies.
It's time to change the way companies are built, owned and funded—meet Nobody Studios.
We turn ideas
into companies
Nobody Studios is a crowd-infused, high-velocity company creation machine with the mission to create 100 compelling companies over the next 5 years—and it is working!
Making venture building, investing and wealth creation available to all is a huge part of our purpose at Nobody Studios.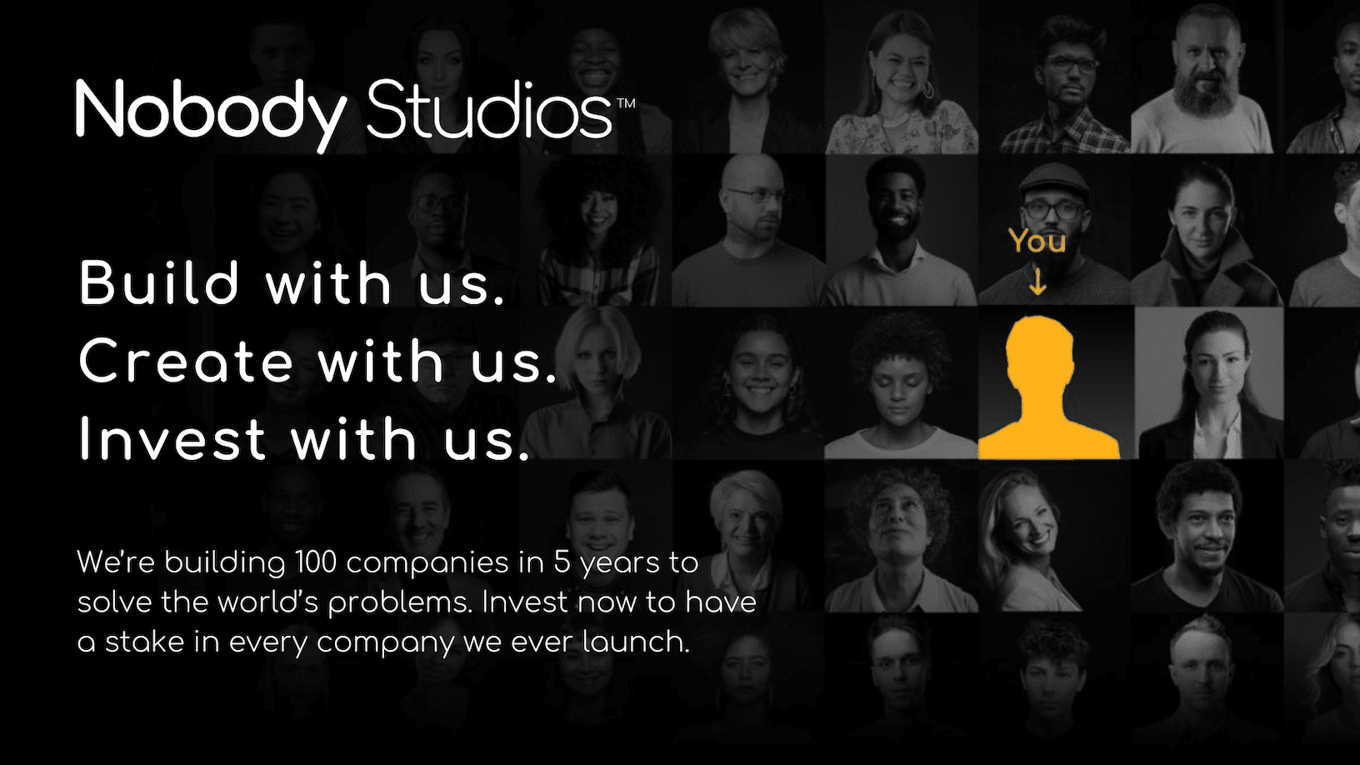 Investors, founders and builders in Nobody Studios don't just own a piece of the company they work on. As shareholders, they financially benefit from everything the Studio creates forever!
We focus on faster, more frugal company builds by investing $250,000 over 12 months to validate each product's vision before seeking external funding.
We own up to 70% of each company we create, enabling early, more frequent and profitable exits.
Nobody Studios has a smart set of superpowers
Key benefits of Nobody Studios' venture studio model include:
Ability to pause, merge, even split companies in our portfolio to migrate risk and unlock value.
Engage our global network of Nobodies to ideate, test and launch businesses all over the world, leveraging their existing networks, relationships, and localized business knowledge.
Attract world-class talent by giving contributors financial upside in all of Nobody Studios' portfolio companies — not just the company they help get off the ground.
Instantly diversify investors' risks, in that they don't just own a piece of Nobody Studios: as shareholders, each investor financially benefits from every company the Studio creates forever!
Optimize companies for early to mid-stage exits. This means more frequent returns, more frequent exits of our portfolio companies, and greater wealth creation for every Nobody involved in the Studio.*

A strong start — with 89* companies to go
*Don't even ask about our 25 year goal
Nobody Studios is building companies faster and leaner by leveraging the power of our crowd to reduce time and cost to market by 40%, and targeting a company success rate twice that of traditional startups.
We have 11 companies in development, with 4 in market — and are ahead of our projection to achieve 100 companies over the next 5 years.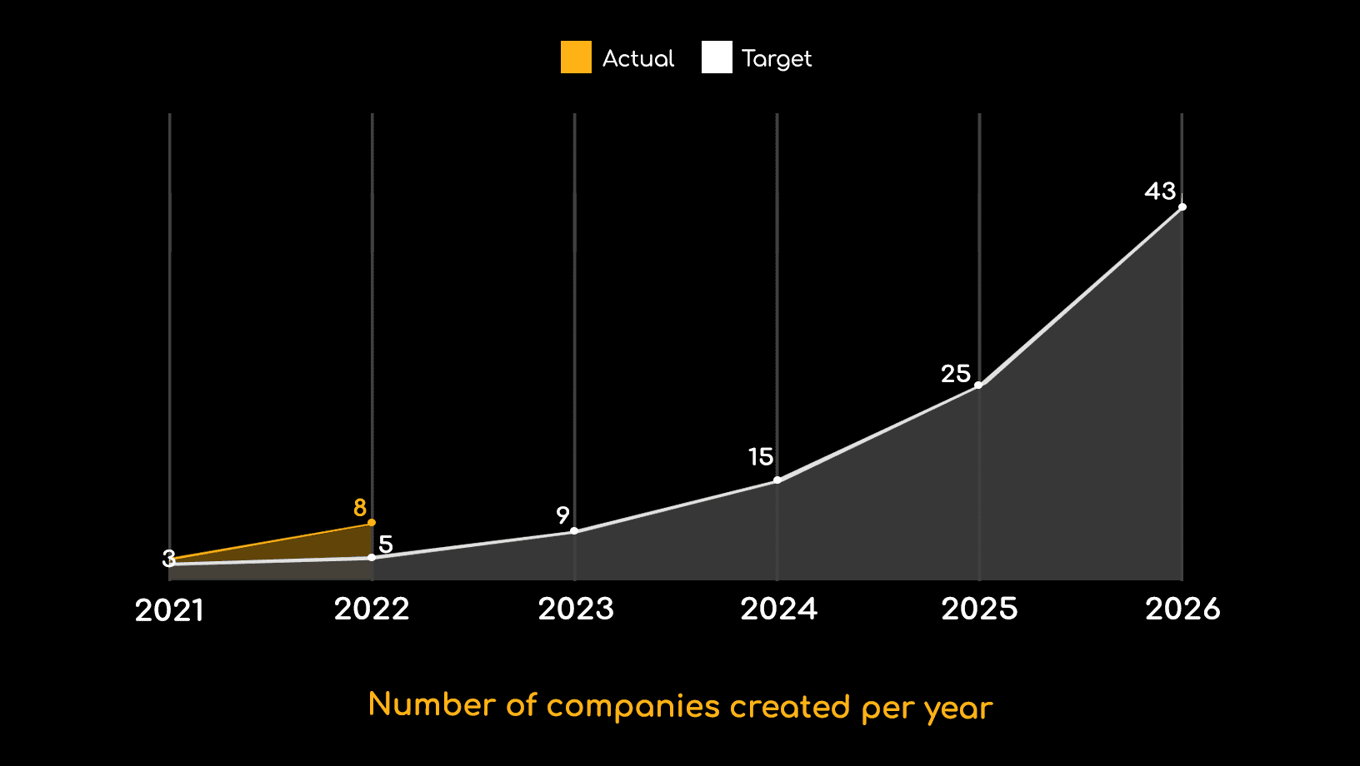 To achieve our goal of 100 companies over the next 5 years, we need to increase our rate of company creation by 45% year over year—and we're ahead.
Stand out companies in our portfolio include: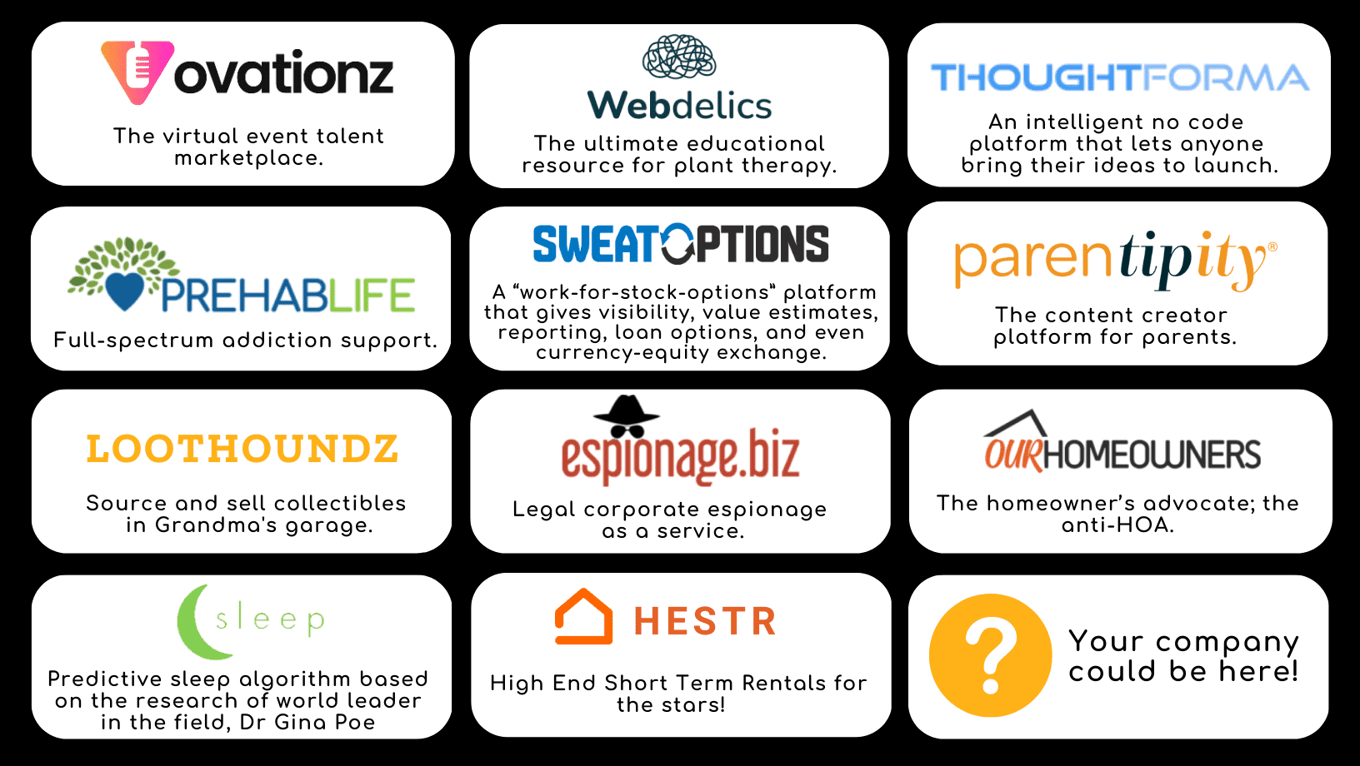 ---
—
Company Spotlights
ThoughtForma: Intelligent No Code
An intelligent no-code platform that empowers entrepreneurs to bring their ideas to market in minutes, and which was used to create another Studio startup, Ovationz.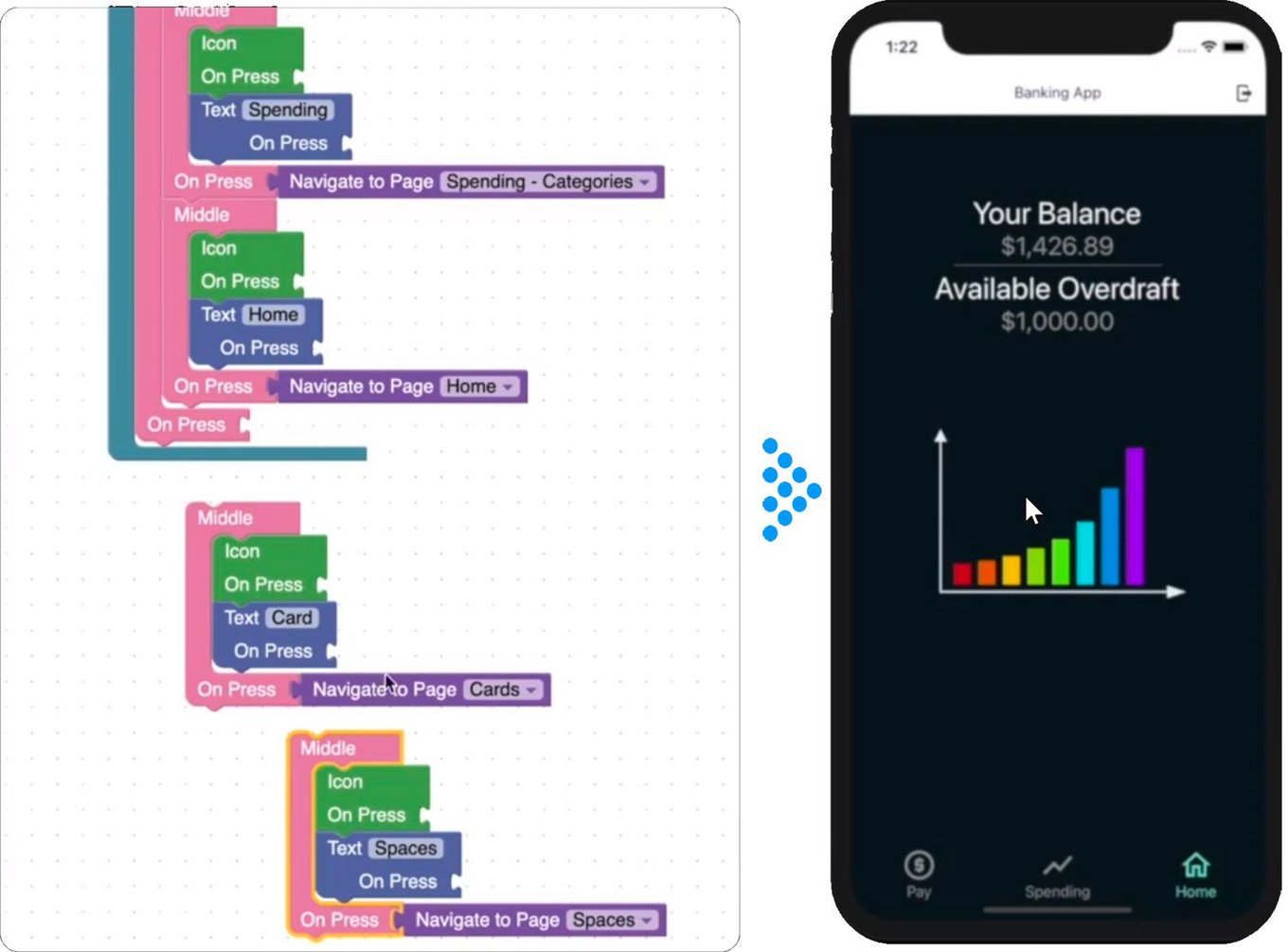 Ovationz: The Virtual Event Marketplace

A virtual event and talent marketplace led by Ray Leonard, Jr., which helps speakers get booked for virtual engagements for as little as 15 minutes, in moments.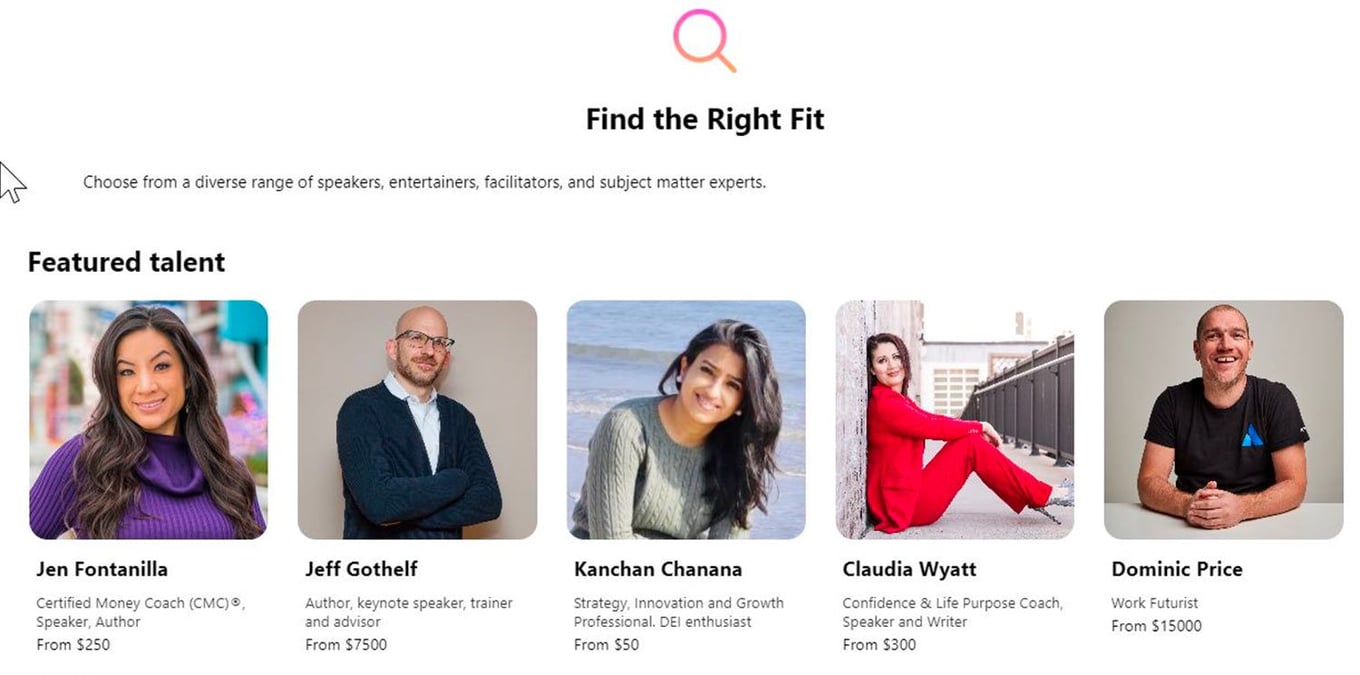 Parentipity: The Parent Creator Network

A parent creator community, with contributors being paid for the content they share—including tips and tricks on how to care for their children.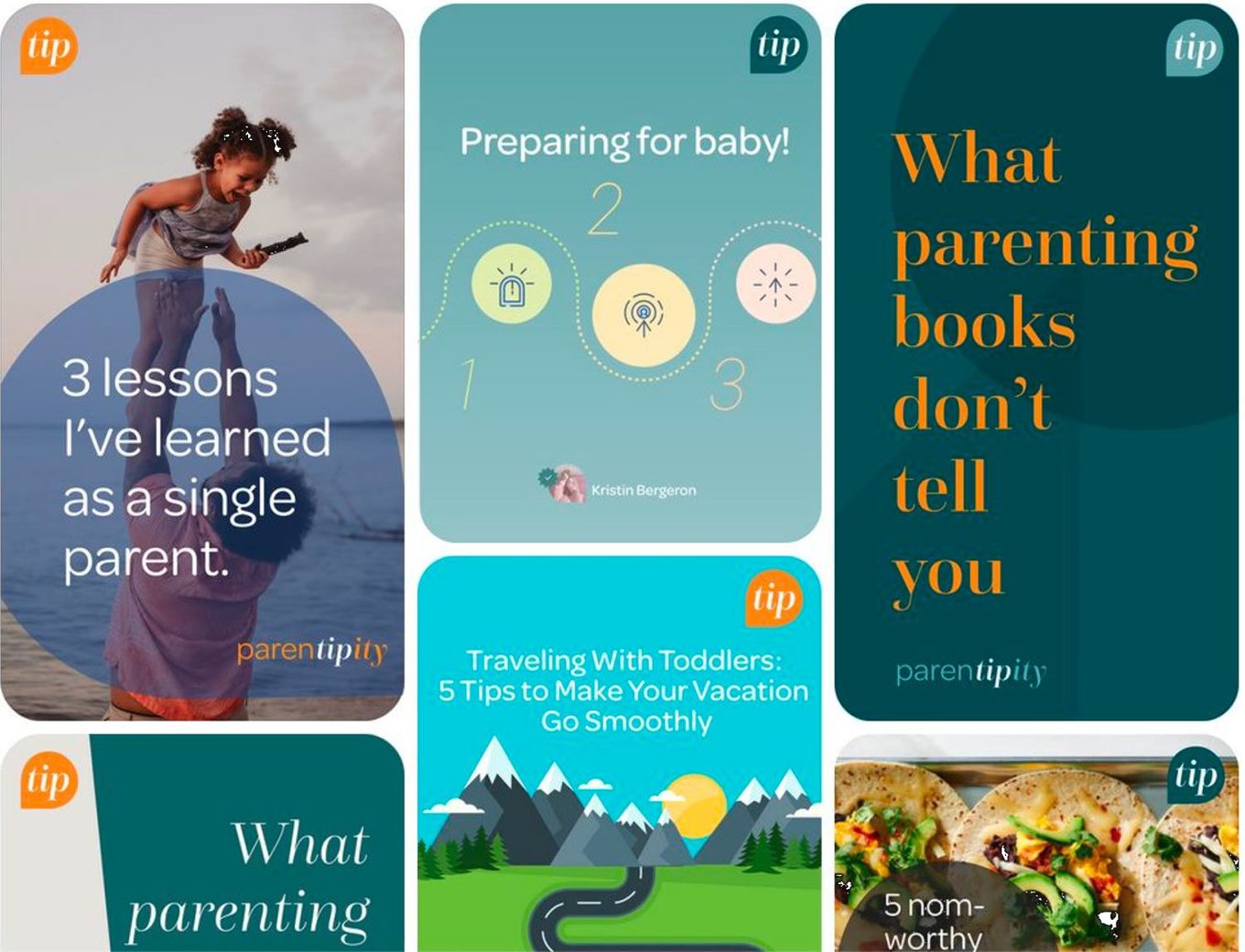 —
We are making headlines
and friends in high places

A better model for investing (and returns)
Nobody Studios offers a unique opportunity for investors. Investing once means that, as a shareholder, you'll benefit financially from everything we create.
No separate decision for you to make. No separate investment for you to make.
You'll benefit from everything as long as you're a shareholder.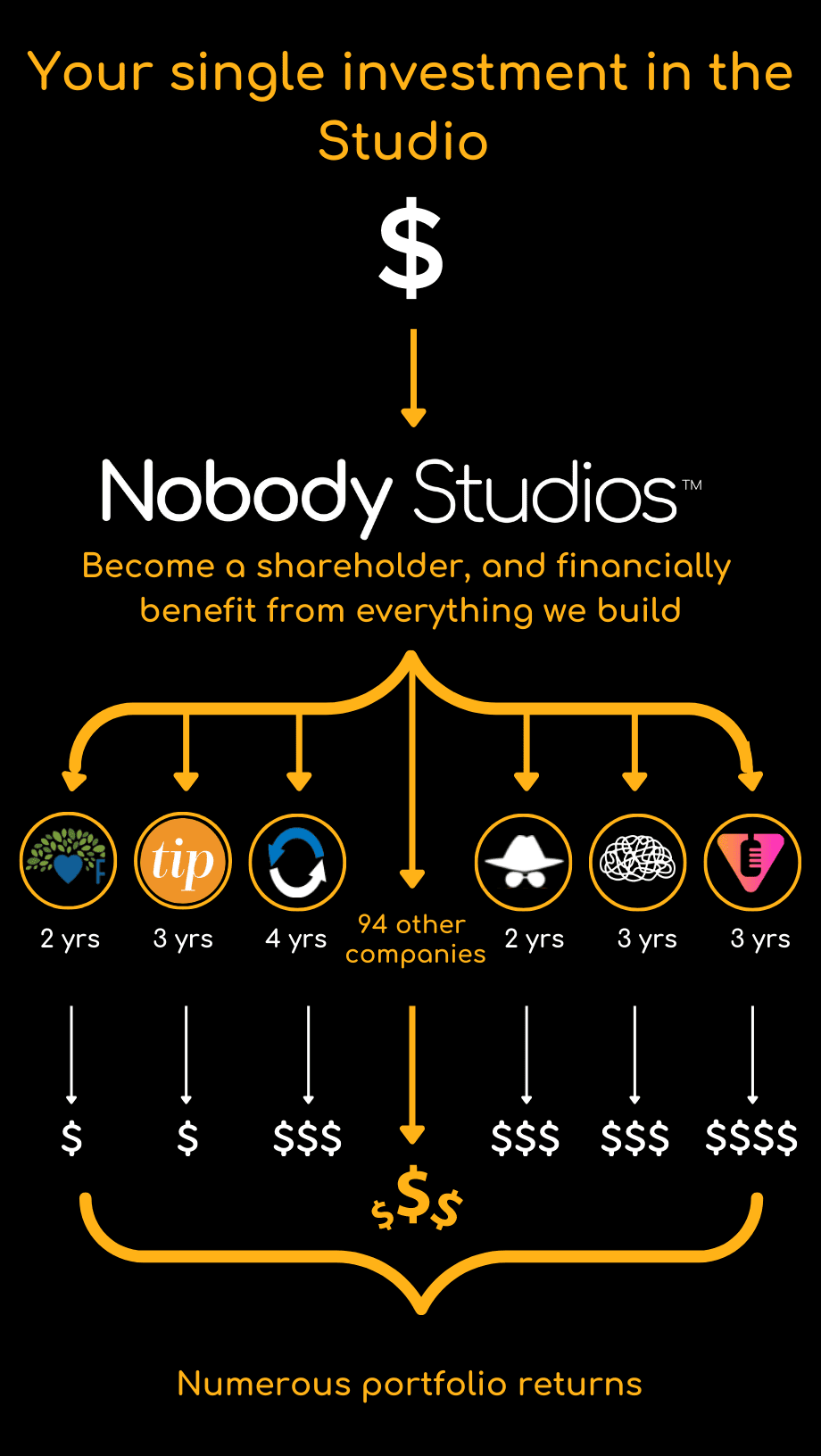 So, when a company reaches an exit event (e.g., it gets acquired), its team, the Studio, and our investors get a payout in proceeds — you can think of it as dividends.
This payout happens at the time of the exit event, not 5-10 years into the future.
As our companies stack up, so do our exits, and your returns.
We're equal opportunity innovators
We have a natural focus for companies based on the expertise of our Nobodies, talent, advisors, and interest areas.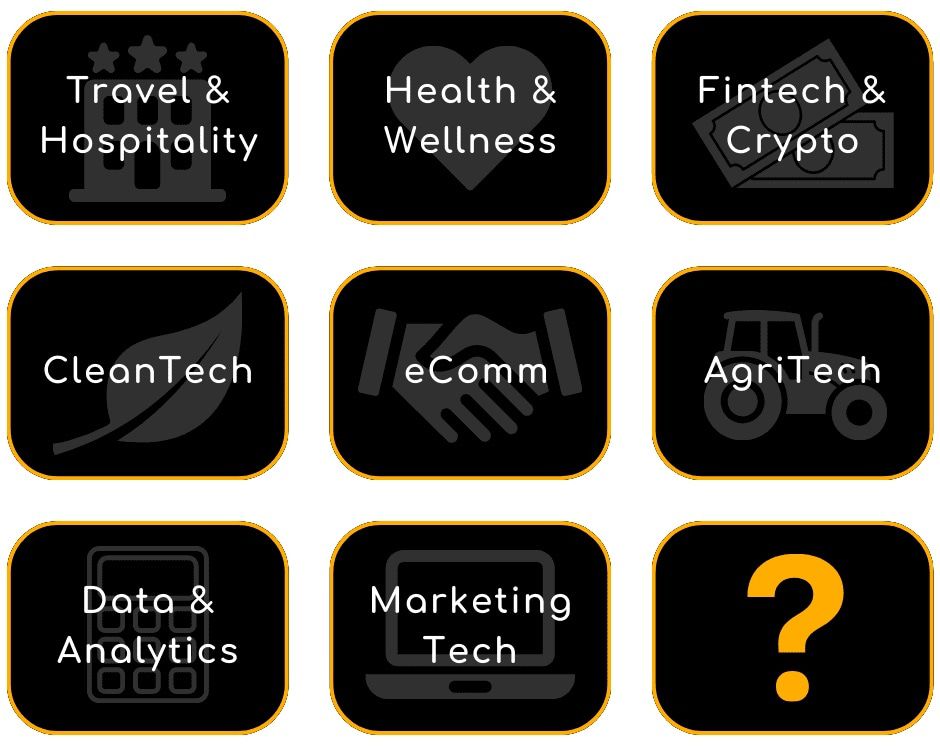 We avoid enterprise sales businesses, multi-year prototypes, or companies that require extremely large amounts of funding before achieving profitability.
What other domains and sectors can you help us shake up?
Our goals are audacious
We're already having a massive cultural and social impact on how startups are being built. Yet our ambitions are even bigger!*
100 companies in 5 years.
1,000 percent increase in wealth creation for our crowdfunders.
100,000 Crowd Infused™ Nobodies creating companies.
1,000,000,000 people using our products throughout the globe.
—
We are crowd-infused at every step
Being Crowd Infused™ means embracing our crowd of Nobodies at every stage of the company creation process.
Be that helping us identify innovative ideas, act as early adopters of our products, even funding the Studio through equity crowdfunding via Republic.
Our unfair advantage is the talent we've attracted to this journey, and the thousands more about to join us.

—
Our inclusive culture
and values set us apart
Everybody is welcome to be a Nobody and contribute to the next great company we are building.
We thrive on the passion of entrepreneurs and guide our daily decisions by our core pillars. These include:
Capital and time efficient, we focus on being frugal and aggressive, or Frugressive™. We believe tough constraints drive creativity and smart, simple solutions.
People-first paradigm, Nobodies are core to everything we do. We hold ourselves and one another accountable to act with integrity at all times. We seek passion, work-ethic and diversity. We make sure everyone is part of the upside, pulling for something bigger than ourselves.
Transparency, our culture is raw and truth seeking. We share mistakes, decisions and lessons learned in the open. Our learning is compounded.
Harness the power of the crowd, we engage our crowd of Nobodies at every opportunity. They inform us, they challenge us and help drive the impact in the world we seek.
The speed of trust, we keep our quality high as our tempo increases. We create systems we can trust to make great decisions with minimal delay and right-sized bureaucracy.
Global perspective, we are irrationally global. We embrace building high-performance teams and recruiting talent anywhere in the world. We ideate, launch, and exit in any market. We seek to support the underserved, to bring experience, access and reach to great founders around the world.
You're in good company
To date, we have raised $3,500,000 through angel investment and founder self-funding.
We expanded our angel round twice, from $750,000 to $1,500,000 and now to $3,500,000.
Nobodies already included top executives from prestigious companies such as Amazon, American Airlines, Facebook, Google, Skype, Stripe, Coca Cola, and Volkswagen to name a few.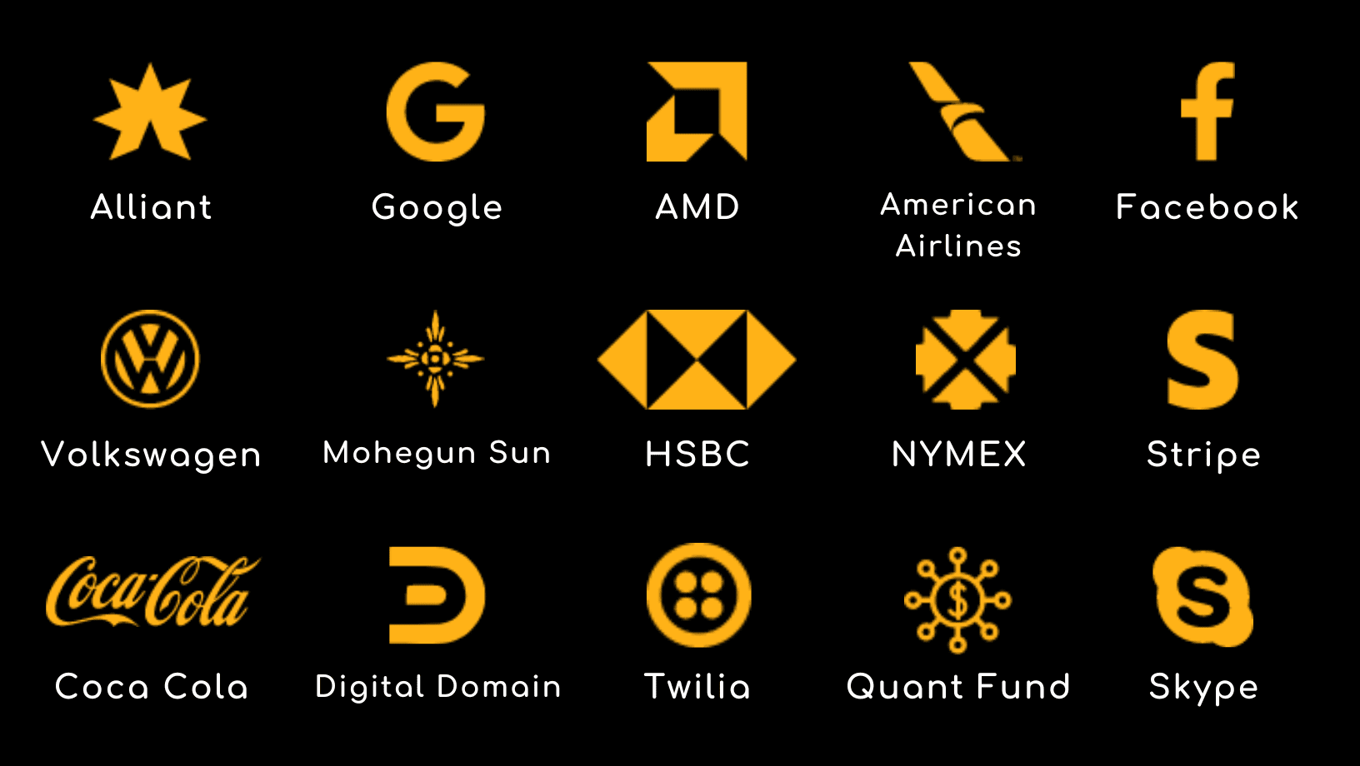 Our Hospitality Board is chaired by the former chairman and CEO of Mohegan Sun Hotel and Casino, and other leading travel and entertainment entrepreneurs.
We even have five international best-selling authors ready to write the Nobody Studios story, and share it with the world.
This added to a team of 100 employees and consultants with 50-plus startups that have amassed more than $15 billion in company exits and IPOs making Nobody Studios a formidable force to be reckoned with.
| | |
| --- | --- |
| | Mark S. McNally |
| Barry O'Reilly | |
| | Tiffany Hansen |
| Ray Leonard Jr. | |
| | Shital Patel |
| Vito Milano | |
| | Jason Kolker |
| Sejal Thakkar | |
| | Dr. Erik Reis |
This will be the kind of adVENTURE you'll tell your grandkids about
We are doing something never done before.
We are doing something that brings world-leading talent to work together.
We aggressively ensure early-stage teams financially benefit from everything we do.
We back people who bet on the upside of their work.
We are everybody. We are Nobody.
Build with us. Create with us. Invest with us.