Plugin EV charging has critical limitations
Competing connectors
Plugin charging lacks a universal protocol, with many charging locations requiring more than three different connector types.
Fueling cost
Pay-as-you-go chargers are often expensive, with opaque pricing structures; free charging is typically slow and over-utilized.
Fragmented networks
There is limited interoperability between networks, requiring multiple accounts, apps, keycards, & RFID fobs to access and pay.
Limited scalability
Plug-in charging does not easily scale with forecast global EV adoption, and is not suited for autonomous EVs.
—
The bottom line:
Plug-in charging is a bottleneck for EV adoption
and for the growth of the EV industry
—
A wireless EV
charging network
HEVO is building the global wireless charging standard for electric vehicles—providing users with a simple charging experience and a complete, integrated EV transportation app.
Exceptional convenience
Designed for scale
Highly cost-efficient
In short, our wireless charging standard will enable us to create a durable, scalable network that supports widespread EV and autonomous vehicle adoption.
A complete hardware and software solution
HEVO's core product is a hardware and software solution for electric vehicle charging called Rezonant E8. It's comprised of four main components:
Power station—wall- or pole-mounted with the option to offer integrated wireless and plugin Level 2 charging (Level 2 charging stations plug into a 240V outlet--like a clothes dryer or oven--and deliver more power to the car to charge it faster).
Vehicle assembly (Wireless Battery Adapter and Wireless Vehicle Pad)—can be installed on any EV
Wireless power pad—mounted onto or embedded into the ground
App and cloud platform—synchronizes parking alignment, bill pay, charging analytics, and other key user services
HEVO's software product for end users also works like a replacement for Maps and Waze, and includes route planning, pricing, reservations, and other travel features. This integrated approach allows us to build our user base and community, acting as a lead generation tool.
---
A seamless user experience
---

---
10 key tech features
---
Significant traction with OEM manufacturers
and Tier 1 suppliers
—
Completed pilots
The company has completed several pilot projects with leading multinational companies. They have either executed or are finalizing formal agreements with global automakers and Tier I auto industry suppliers—creating a potential path for the Company's platform to become the industry standard for hundreds of thousands of EVs.
Manufacturing and shipment of the company's commercial product commenced in 2021, and management is preparing to scale production beginning in 2022. Company revenue projections exceed $500M by 2026.
---
Technology timeline
---
---

Recent press
---
---
Financial overview
---
HEVO is on path for accelerated revenue and EBITDA generation through its unique business model and state-of-the-art products.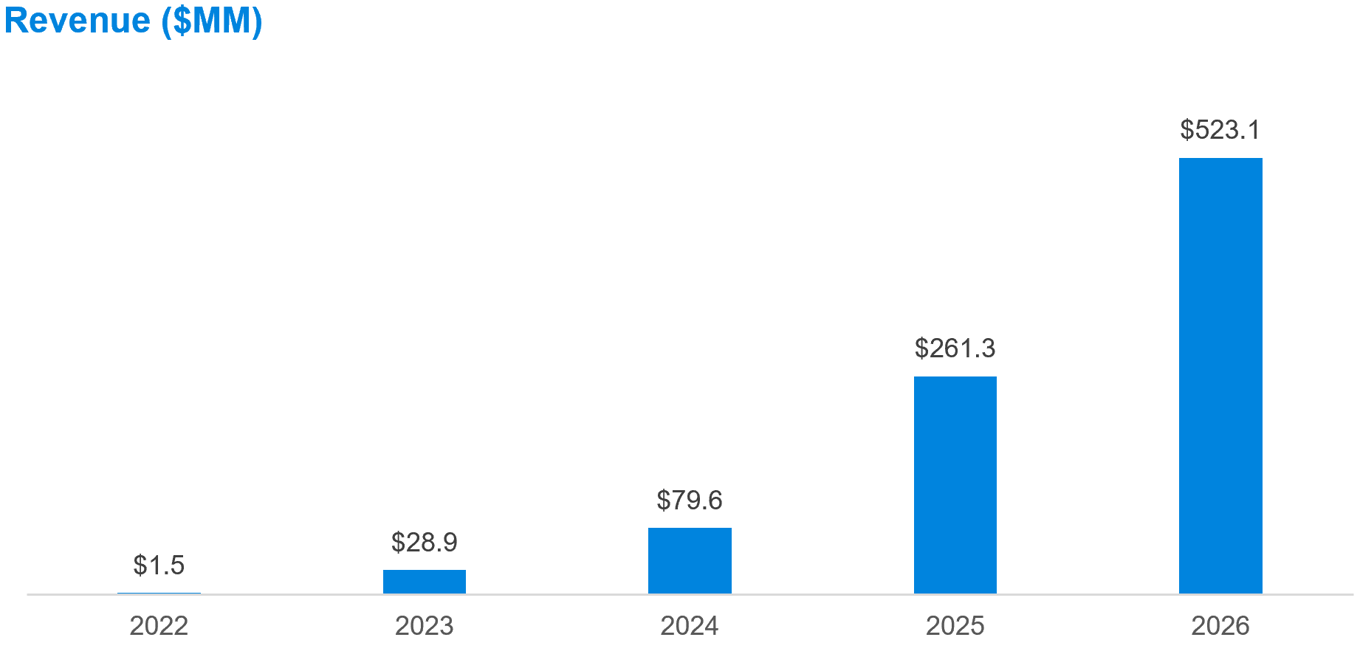 ---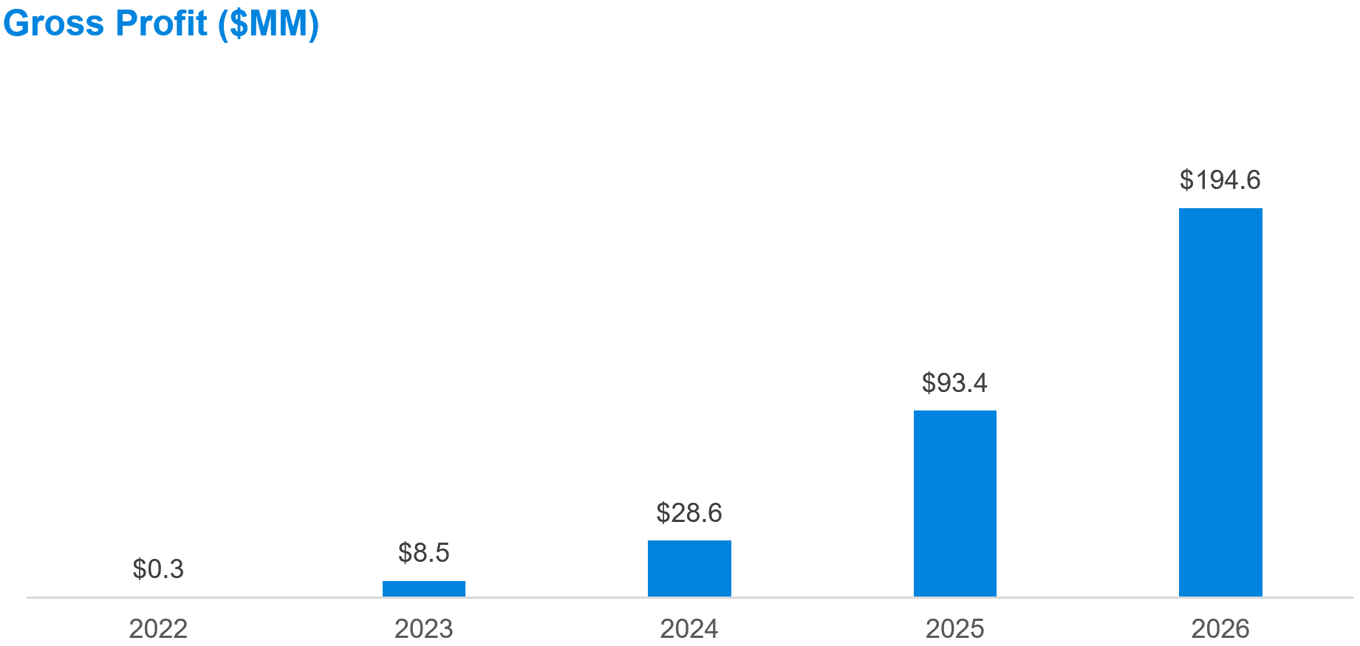 ---

---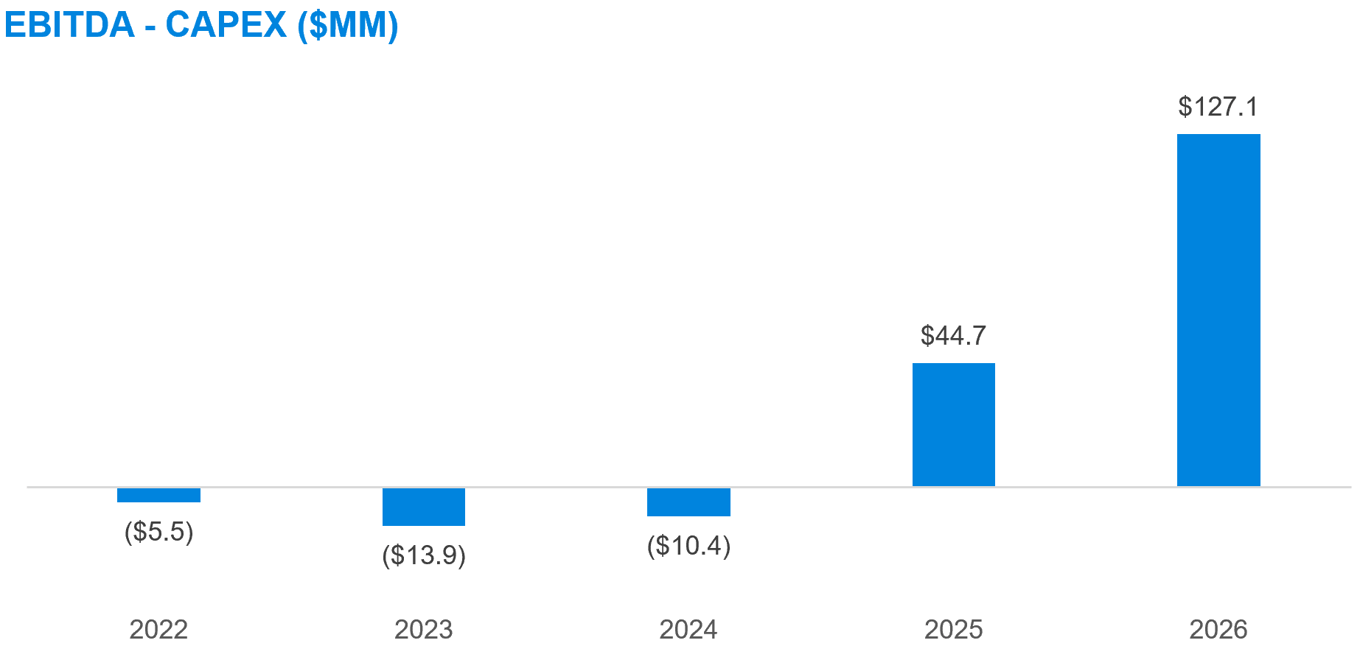 —
Income statement
—

Addressing an unmet need in the EV charging market
The pathway to mass adoption of EVs and the accompanying significant reduction in CO2 emissions is a simple, frictionless EV driver experience.


Fleets
Fleets represent a significant near-term opportunity for the company. HEVO is actively engaging with taxi, delivery, public transportation, rental and other fleets for the aftermarket retrofit of vehicle assemblies and deployment of wireless charging stations.
Certified Partners
Our certified partners are the installers of EV charging infrastructure for charging networks in the US, EU and Australia. Certified partners purchase EV wireless charging systems from HEVO wholesale, and then sell those systems retail to their customers. Please see the business model section for additional information.
Automakers
HEVO is in the RFI/RFP process with multiple global automotive OEMs and Tier 1 automotive suppliers. HEVO's goal is to nurture these relationships and pave the way for HEVO's wireless charging vehicle-side equipment to be factory built into multiple EV makes and models.
E-Commerce
Working with dealership networks, HEVO will eventually offer an aftermarket retrofit solution to any EV driver that wants to go wireless.
OEM lease and subscription recurring revenue opportunity
---
B2B Model for Fleets and Customers
---
While EV drivers and fleets are the ultimate end-users of HEVO products, our direct customers are our certified distributors and Automotive OEMs.
HEVO is partnering with leading OEMs to develop a unique leasing program that will enable EV buyers to lease HEVO equipment directly from the manufacturer with no upfront costs.
—
Lease program overview

—
Lease program benefits

—
"Certified Partner" business model mitigates uncertainty and reduces risks
Wireless charging
market analysis
—
$50B EV charging infrastructure opportunity by 2030
"Representing an estimated $50 billion of cumulative capital investment through 2030. On average, a level 2 charger used in a home costs less than $1000; one used in a workplace or in public can cost between $3000 and $5000. A DCFC starts at about $25,000 and, depending on the power capacity, can rise to more than $200,000 for each unit."
-"Charging Ahead: Electric Vehicle Infrastructure Demand" (McKinsey & Company)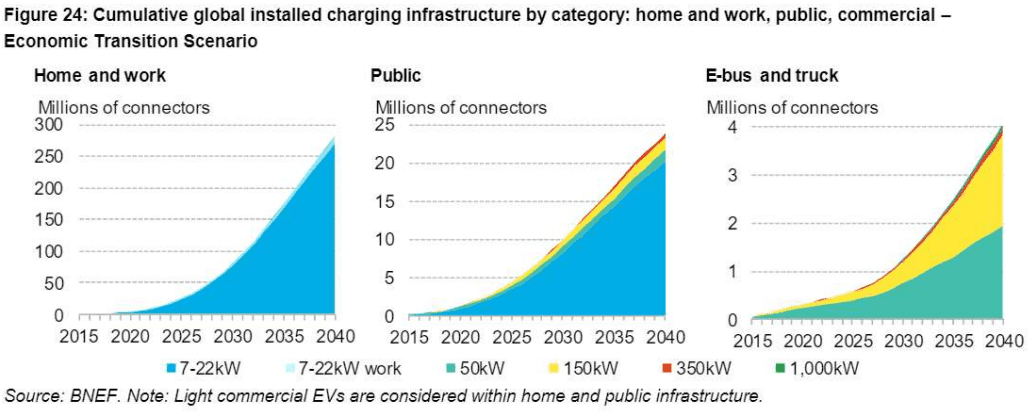 —
Wireless vehicle charging TAM
Based on HEVO's involvement in the RFI/RFQ process with multiple OEMs and Tier 1s regarding wireless charging integration, HEVO estimates that more than 2 million EVs will have SAE J2954 approved wireless hardware installed by 2025. HEVO expects the number of EVs with wireless hardware installed to greatly exceed 10 million by 2030, and approach 50 million by 2035.
Positioned to become a global leader of wireless EV charging

HEVO introduced a certified, commercial-ready product and software platform. We began shipping certified units in mid-2021.
In January 2020, HEVO successfully tested below the required EMI-EMF thresholds set by the then newly established SAE J2954 (global wireless EV charging standard).
In August 2020, we completed UL 2750 certification, the required global safety certification for any commercializing SAE J2954 technology.

---
Commercialization requirements
for wireless EV charging
---

SAE J2954: International and universal standard for interoperability and safe operation of wireless EV Charging.
UL 2750: International and universal safety certification for wireless EV charging production, marketing and sales.
IATF 16949: International certification for automotive quality management systems required to sell and distribute automotive grade equipment.
ISO 9001: International certification for automotive quality management systems required to sell and distribute automotive grade equipment.
OCCP: International communications protocol and certification for EV charging infrastructure back office communication standardization.
ISO 15118: International communications protocol and certification for EV charging infrastructure to grid communication standardization.
—
HEVO met the SAE J2954 requirements in January 2020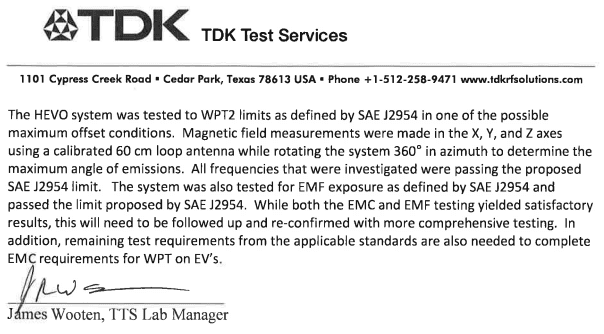 —
UL 2750 safety certification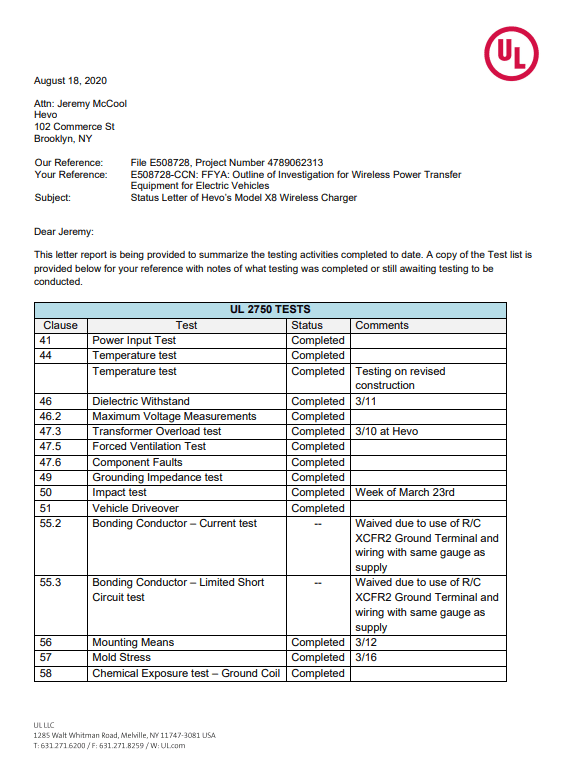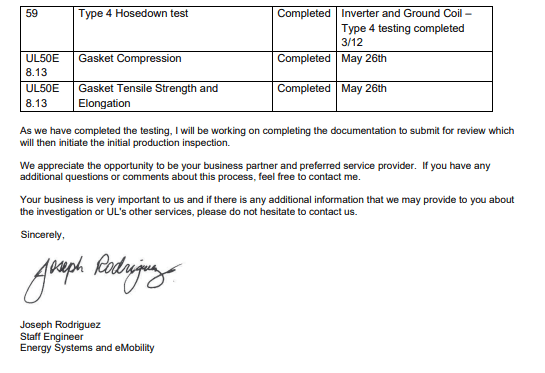 —
Intellectual property protection
---
---
Wireless EV charging presents
significant cost advantages
to wired systems
---
—
HEVO Rezonant Level 2 system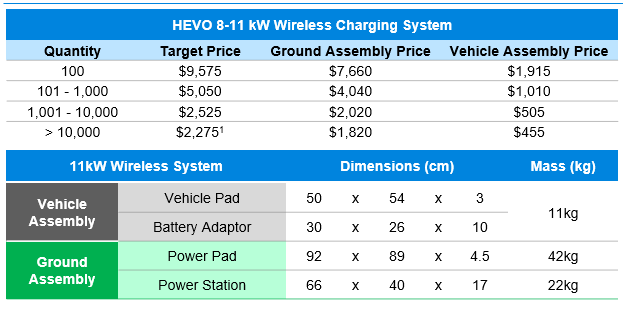 —
Hevo Rezonant fast charging system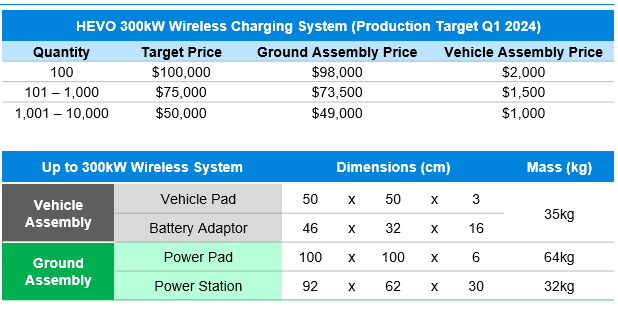 —
Plug-in vs. wireless cost and efficiency comparison

—
Efficiency comparative analysis (grid-to-battery)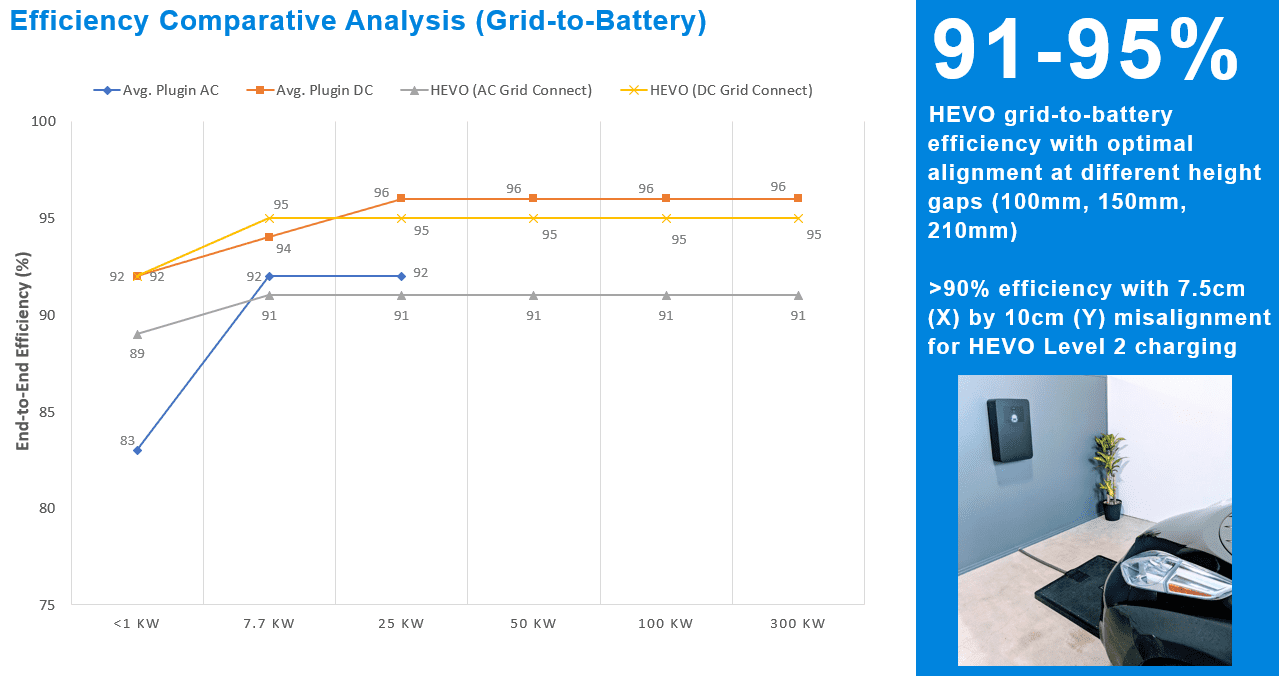 Be the global unifying network for interoperable, ubiquitous EV charging
---
2022 Goals
---
In 2022 we aim to:
Relocate HQ to >10x size of Brooklyn facilities
Launch the Journey app
Engage 2-5 auto OEMs and/or Tier 1s on internal projects or tech review for future factory built-in wireless solution
Engage in 2-5 fleet projects or tech review for large follow-up orders
Secure 2-5 aftermarket distributor agreements for fleet/consumer wireless solutions
Recruit up to 15 new personnel for ops, engineering, BD
Certify and commercialize 11kW system and pre-certify 25kW and V2G platforms
---
Go-to-market strategy
---

---
Applications for HEVO's unique creativity and passion
---
Automation of business models and use cases such as route planning and dynamic charging travel lanes
Seamless integration with autonomous vehicles and renewable energy for optimized grid management
Increase EV adoption by disabled and senior drivers potentially hindered by heavy cables and cords
Opportunistic route charging for buses, taxis and fleets improves air quality and optimizes grid utilization
$10.4M raised to date
HEVO has raised $10.4M to date, with approximately $8.0M in dilutive equity capital and $2.4M in grant funding. We've raised capital from numerous notable investors and donors, including Veteran Affairs Award, NYSERDA Award, and the CyCLE Award.
—
Funding milestones

Veteran-founded
---
Founder & CEOFollowing a 15-month tour in Baghdad as a U.S. Army officer, Jeremy McCool made a personal pledge to reduce global dependence on foreign and fossil fuels. Upon exiting the military, Jeremy entered Columbia University's School of International and Public Affairs (SIPA) and completed his MPA with a focus in urban policy and sustainability. During his final year at Columbia, Jeremy founded HEVO in November 2011, with the vision of creating the global standard for universal and ubiquitous electric vehicle wireless charging.