The stellar team
behind HiberTec

Wildfires are unstoppable

And it's Only Getting Worse
Each year, entire communities are obliterated by wildfires in over 100 countries. It's a critical problem with catastrophic losses in properties and lives, affecting millions of people (and businesses too).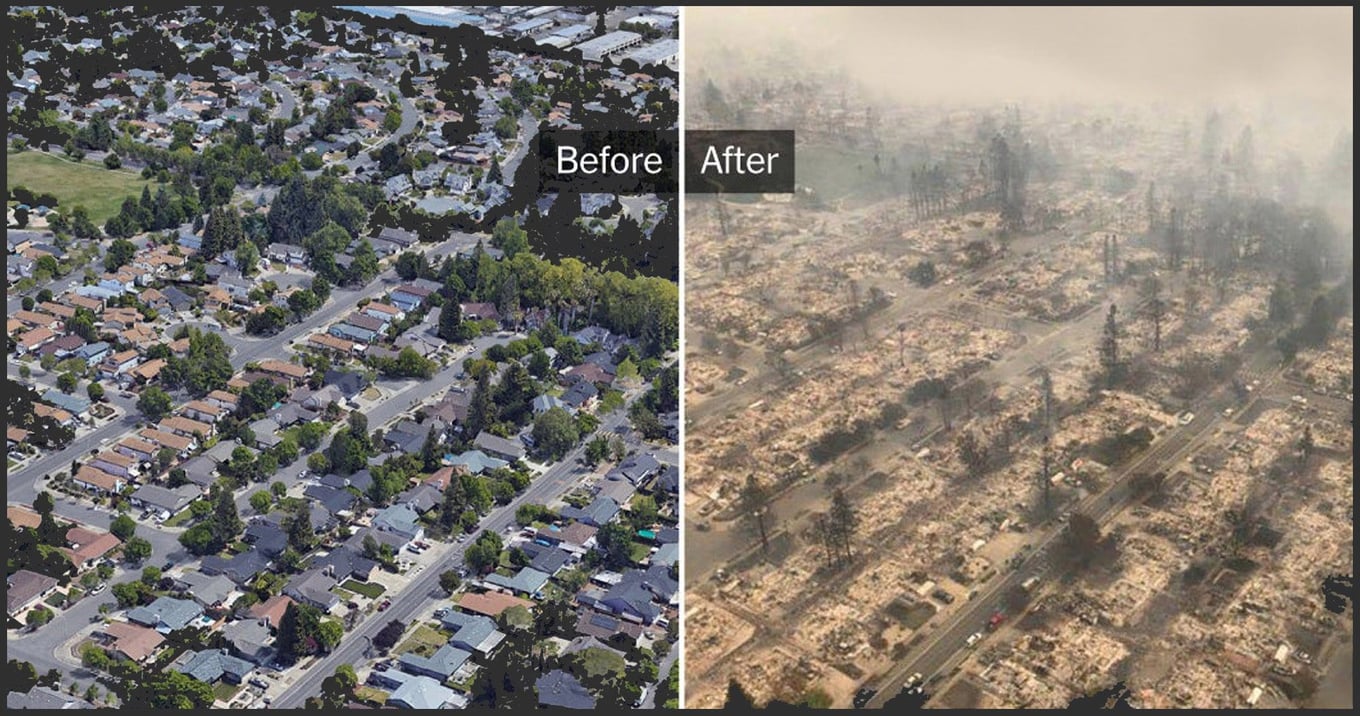 Data shows increasing wildfire events and risks due to global warming and climate change.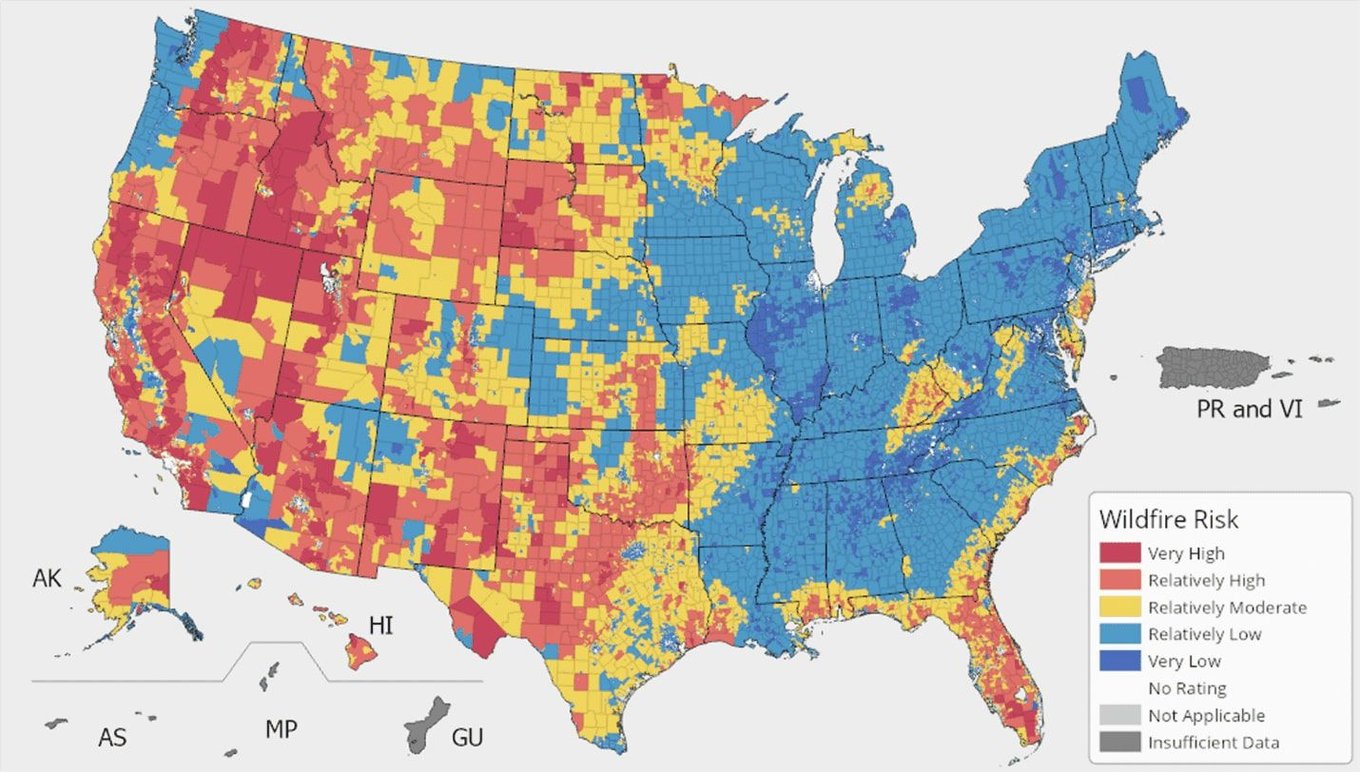 Map provided via FEMA / National Risk Index 2023
When destroyed homes are rebuilt, or when new homes are being built in ever increasing high-risk wildfire locations, they are constructed using materials severely ineffective to wildfires—because nothing is fireproof.


Wildfires burn 3x hotter than the best fire-retardant materials can handle. This means anything that a wildfire targets will be destroyed… until now!

Safe and Sound Underground!™
We have the answer.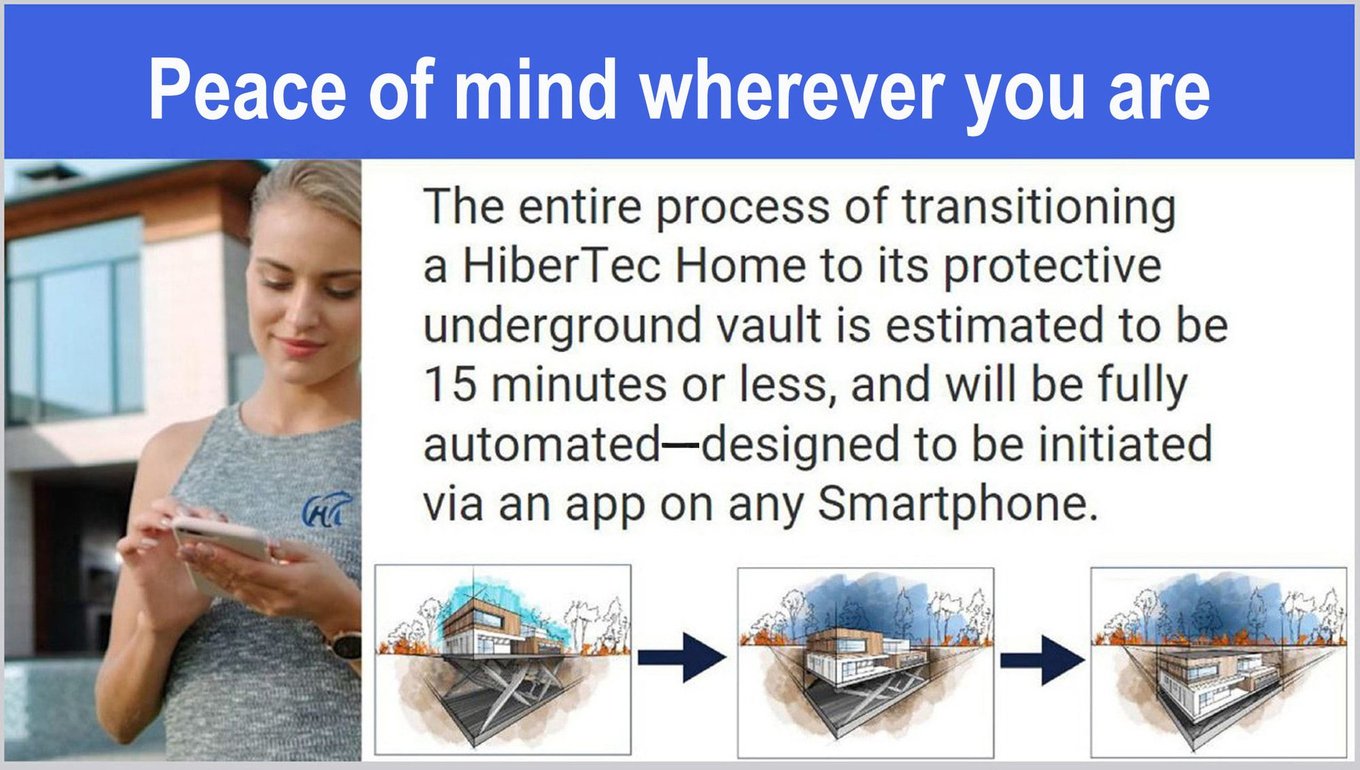 While HiberTec expects to produce the world's first wildfire-proof homes, we also believe that our technology will protect retail and commercial businesses from being tragically lost.
Previous victims range from McDonald's to Ace Hardware, along with schools, churches, hospitals, banks, fire and police departments, and many more. In raging wildfires emergencies, and even in high wind or tornado events, HiberTec is simply the only true solution to saving all of these structures.
This venture is the result of over 3.5 years of comprehensive engineering and architecture; with (3) extraordinary USPTO patents GRANTED. Our latest PhD-prepared HiberTec Homes Thermal Analysis Report is available upon request.
HiberTec estimates savings of well over $400B per year globally, with thousands of homes, businesses, and lives saved.
HiberTec's first
custom-designed
hydraulic HiberTec Homes
HiberTec Homes are designed to not only protect exterior structures but to save all personal property contents as well: priceless collectibles, irreplaceable heirlooms, artwork, musical instrument, and even vehicles in the garage.

Three unique models
We currently have three custom and scalable home designs – specially engineered and calculated to work perfectly within our wildfire-proof innovation. These are only the first of 100s more home designs which we expect will come from major home builders across the US in the years ahead:


1. The Catulum: One-story model with 3 Bedrooms / 3.5 Bathrooms, 1,600 SF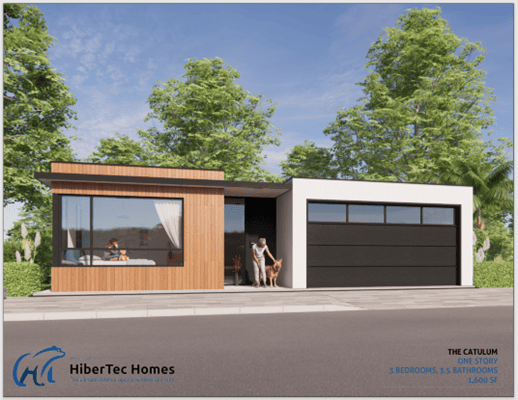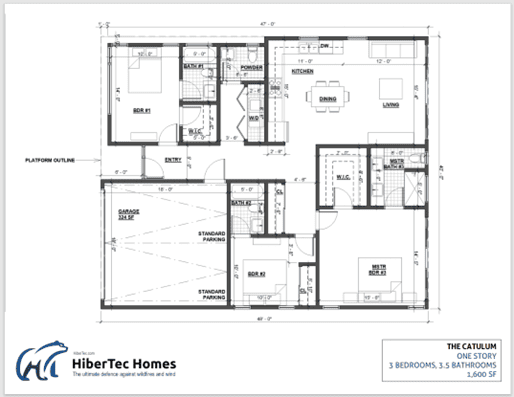 2. The Ursia: Two-story model with 4 Bedrooms / 4.5 Bathrooms, 2,500 SF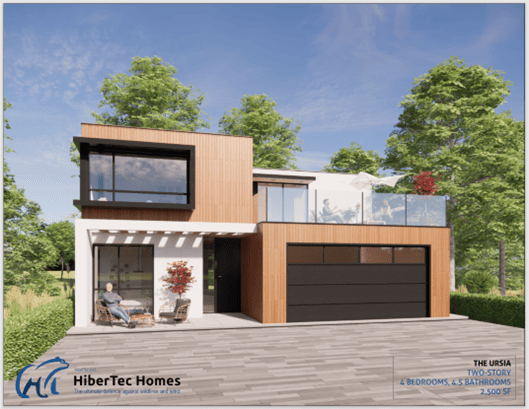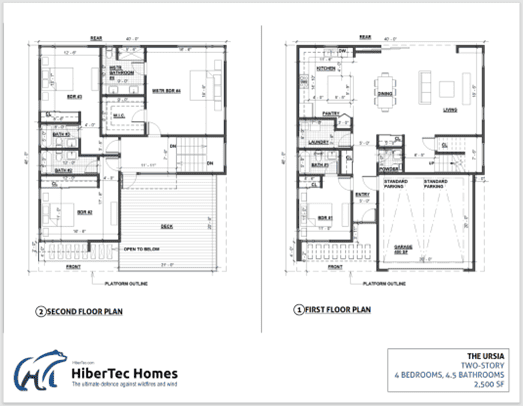 3. The Arctosa: Two-story model with 5 Bedrooms + Study / 5.5 Bathrooms, 4,000 SF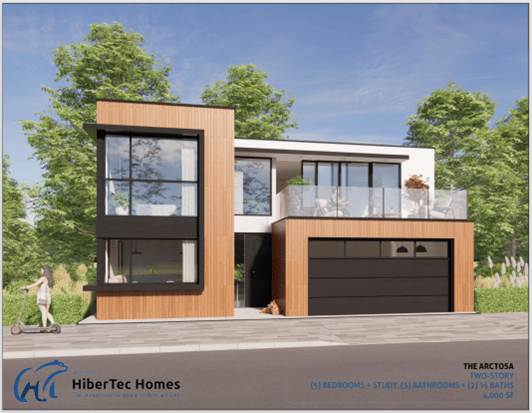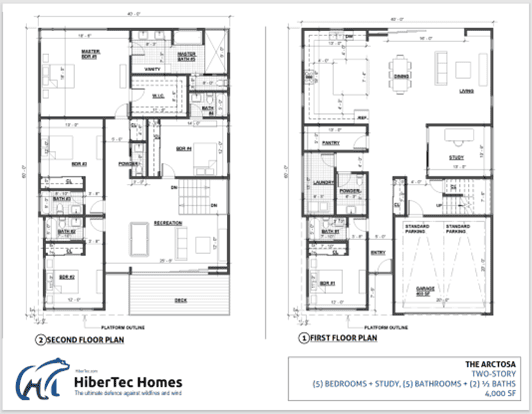 Our invention is fully patent protected
With over 3.5 years of extensive engineering, we own the process, and we are continuing to obtain truly remarkable patents covering our many breakthrough inventions and solutions, with (3) Major Patents GRANTED so far, and many more expected to follow.
Note that we've also been GRANTED (4) Trademarks as well.
A comprehensive plan
A $450B global
market opportunity
HiberTec's Serviceable Obtainable Market (SOM) represents the market share that HiberTec estimates it can eventually pursue. The numbers below are yearly. HiberTec will focus on California, Western US, and then Nationwide markets initially.
Financial Projection
We will build our full-scale prototype hydraulic HiberTec Home near downtown Los Angeles - one of the largest media markets globally. We believe that as we build and successfully demonstrate the amazing wildfire-proof capabilities of our one-of-a-kind home, that we will attract significant media interest which will help develop our growing customer base allowing us to hit our numbers below. Note that per these numbers, we are anticipating servicing just 2% of our Obtainable US Market. We believe that as economies of scale allow us to produce an increasingly affordable product, that our market share will increase dramatically; especially as each wildfire (and tornado) season proves the unparalleled capability of our HiberTec Homes and structures.
Other companies have tried, and failed... it's not their fault


HiberTec's competition consists of several good companies with well-intended products, but they simply cannot deliver anywhere near the safety and peace of mind that HiberTec offers.
Nothing is fireproof; so even rebuilding, or building new, with the newest fire-retardant materials; or covering your home with wet blankets or drenching your home with extraordinary sprinkler devices, or any combination thereof—will simply not save your property if a raging wildfire descends aggressively upon it.



Why hasn't anyone asked if there could be a better way to defend and protect homes by utilizing today's innovative engineering & advanced technologies? Well, that's exactly what we did.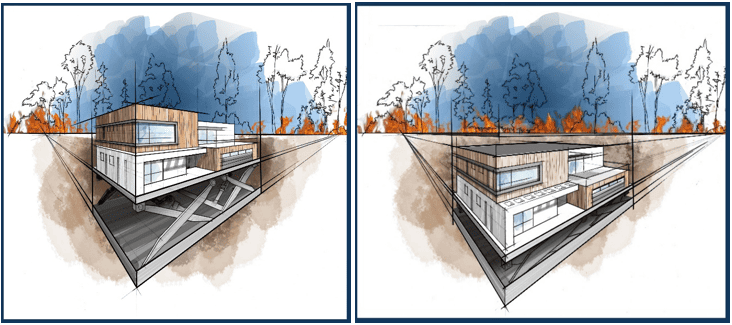 Note that currently there are a growing number of new housing developments on hold across the US due to increasing wildfire risks and liabilities. The problem is only increasing with, as previously mentioned, the shocking news that two of the nation's largest insurance companies, Allstate and State Farm, have both pulled out of California, electing to stop writing home insurance policies as the liability for wildfire losses is simply not worth the liability of having to replace destroyed homes.
Well-poised for success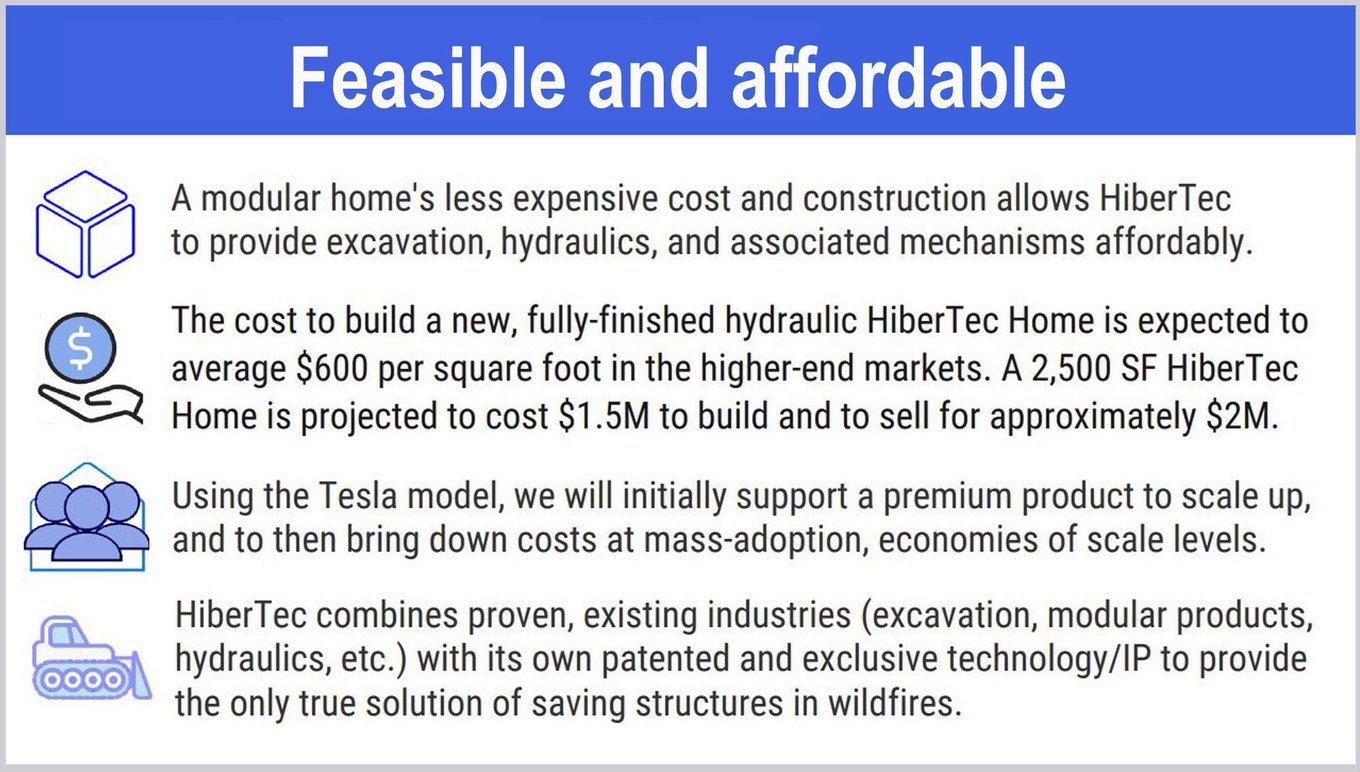 HiberTec Homes is built on a model of efficiency and affordability which economies of scale will provide:
Modular homes: A modular home's less expensive cost and construction allows HiberTec to provide excavation, hydraulics, and associated mechanisms affordably.
HiberTec Homes cost: Initially, the cost to build a fully-finished hydraulic HiberTec Home is expected to average $600 per square foot in the higher-end markets. A 2,500 SF HiberTec Home is projected to cost approximately $1.5M to build and to sell for approximately $2M.
Economic strategy: Using the Tesla model, we will initially produce a premium product to scale up, and to then bring down costs dramatically at mass-adoption, economies of scale levels.
Creative & exclusive technology: HiberTec combines proven, existing industries (excavation, modular products, hydraulics, etc.) with its own patented and exclusive technology/IP to provide the only true solution of saving structures in wildfires.
Capital will be used to build our full-scale prototype HiberTec Home
as proof-of-concept
---
Use of Funds
---
An exclusive solution
for the entire world