Glucose is critical to human health and performance
Perfomance
Lack of fueling feels like a lack of fitness. It is not. There is a direct correlation between glucose levels and performance

Athletes must monitor and maintain appropriate glucose levels for optimal performance, health and safety

An athlete with a healthy liver and pancreas will regulate blood glucose through two main hormones — insulin and glucagon — in the pursuit of achieving homeostasis

When the body is not fueled properly, glucose levels can drop below 70 mg/dL (hypoglycemia) and the body may suffer from fatigue, loss of focus, total energy depletion, and more

Hypoglycemic events can go unrecognized due to subtleties of performance degradation – focus, concentration, coordination – that can be overlooked as pertaining to a shortage of fuel



Real-time metabolic visibility
Proactive education on lifestyle changes,
exercise & nutritional assistance
Supersapiens is a sports technology ecosystem that provides a window into the body's glucose metabolism — the foundation for human function. The platform provides real-time data and insights to optimize glucose and performance.
Fueled by a partnership with Abbott, Supersapiens is the exclusive global distributor of the only minute-by-minute glucose sensor designed to help athletes, coaches, nutritionists, and trainers make better science-based decisions.

Findings show CGM supports self-care behaviors:
Checking glucose consistently
Adjusting eating
Engaging generally in better overall self-care, like improved nutrition and exercise
Supersapiens: next-gen insights empowering
human performance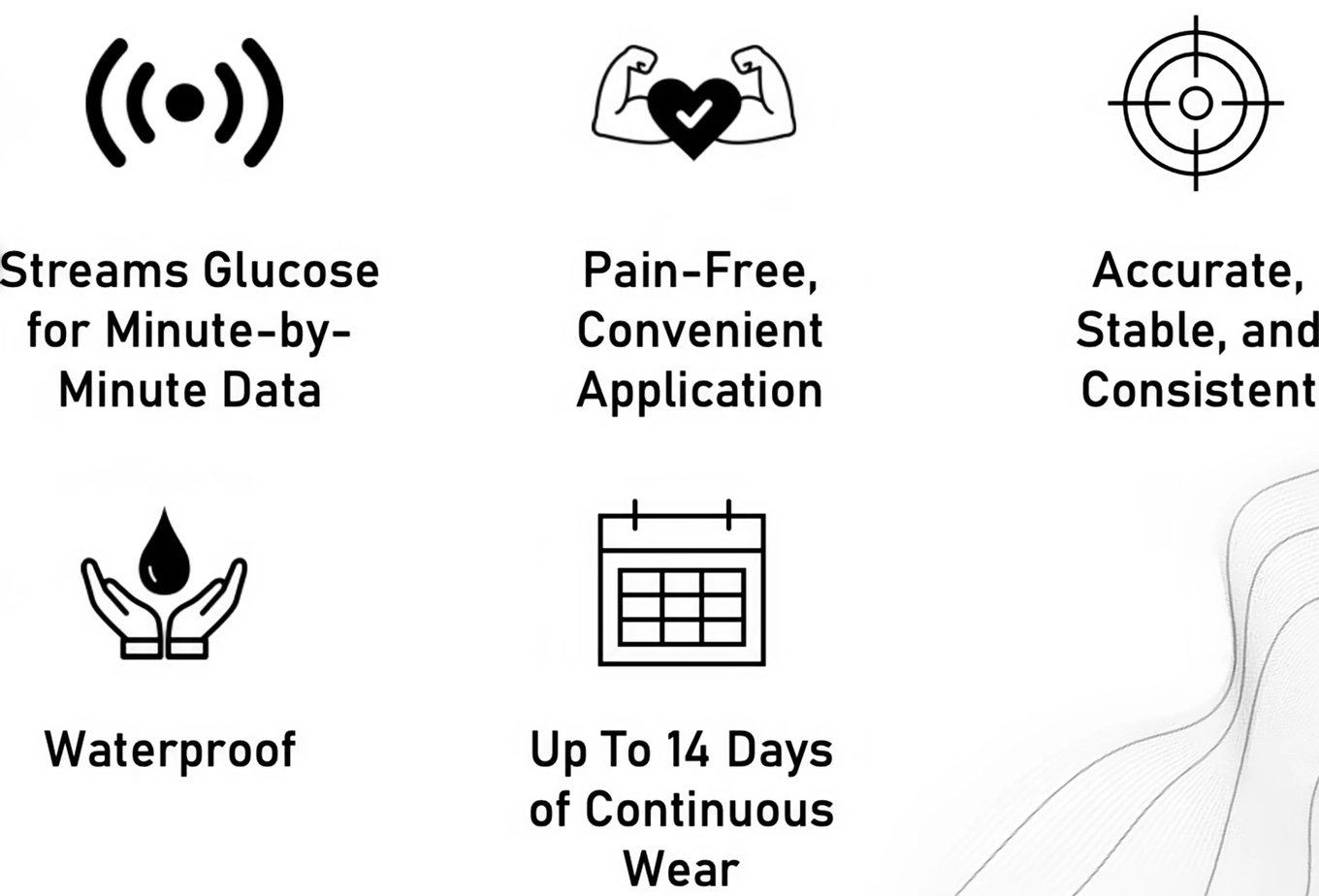 As the body's preferred energy source, glucose is key in athletic performance
Glucose stability is the foundation for consistent performance, and Supersapiens is the platform for glucose stability
Goals are foundational for progress, and Supersapiens unlocks achieving goals
Supersapiens is the synthesis of science and sport – helping athletes understand energy, mood, food, sleep, and movement to accelerate their journey to progress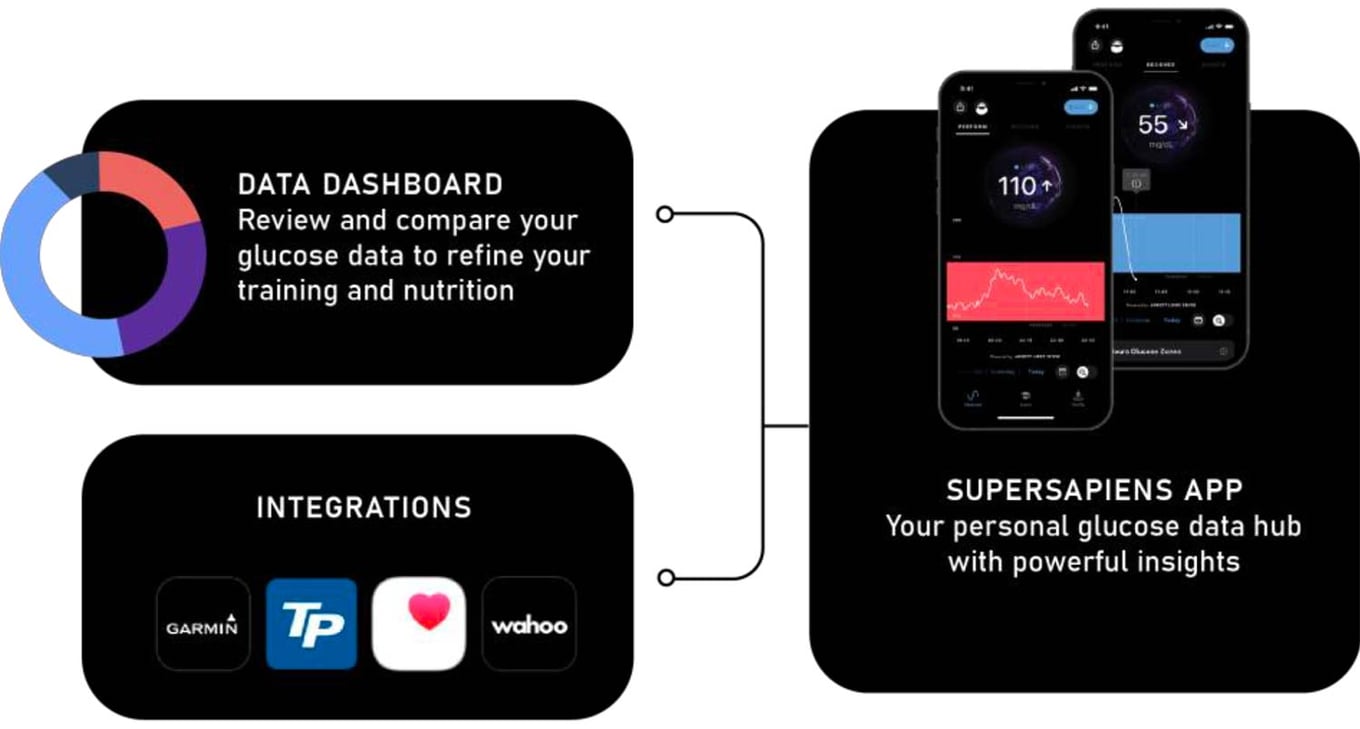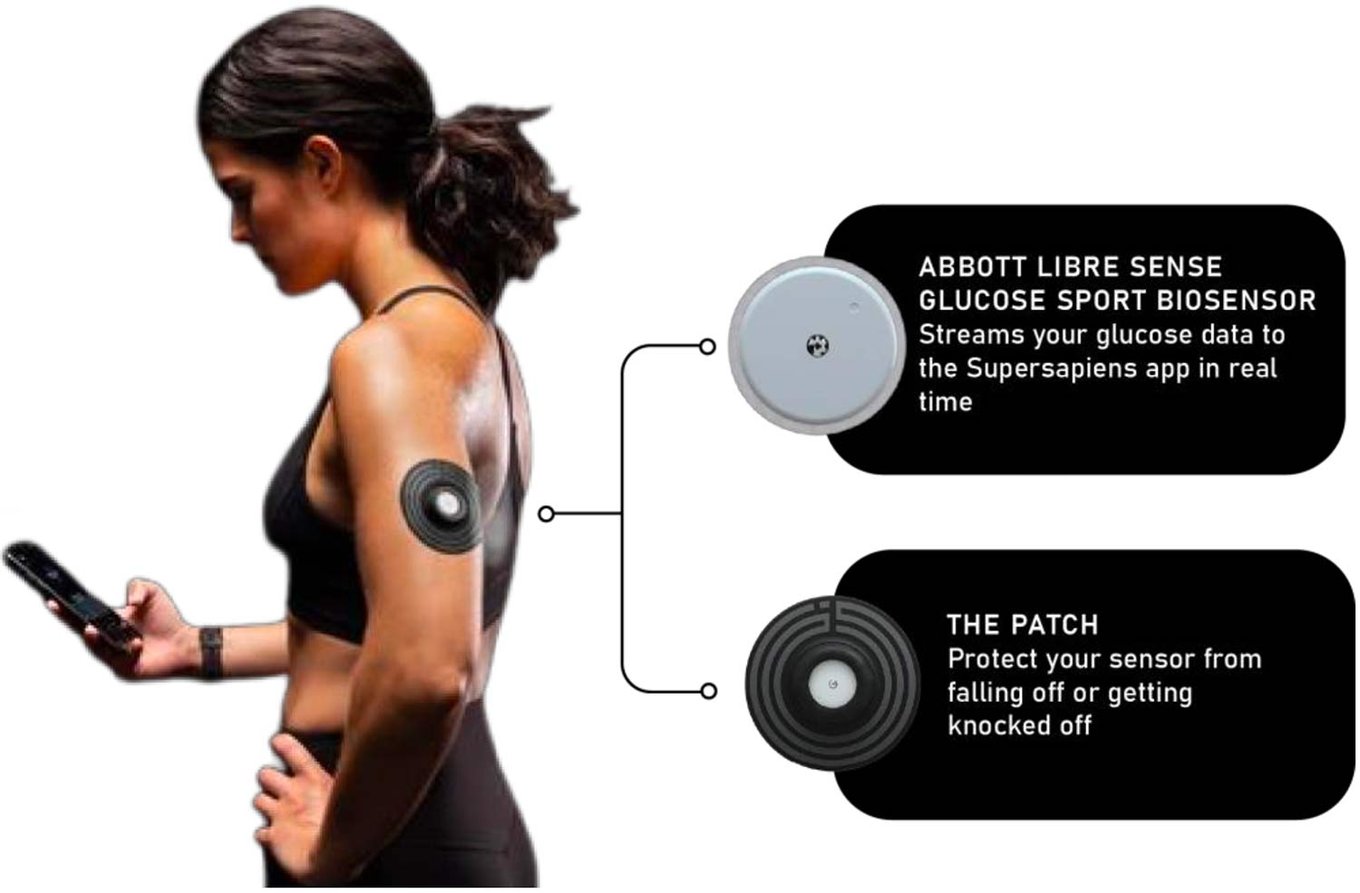 ---
App: next-level performance
starts with better data
---
Understand the fuel your body responds best to and what glucose levels match your peak performance, so you can determine your personalized glucose response and fueling strategy – helping you unlock your full athletic potential
Supersapiens glucose monitoring experience enables athletes to understand the efficacy of their nutrition choices during training and competition, and therefore inform athletes about how to fuel appropriately —filling their glycogen stores prior to competition and knowing when to replenish to maintain athletic performance
Personalized and easy-to-use nutrition and activity inputs break down glucose readings into phases for easily digestible information and insights
---
Data dashboard:
a window into your body
---

Recommendations
Provides personal recommendations on activity, sleep, nutrition, and fasting by analyzing the context of glucose
Accuracy & convenience
Unlocks the most accurate and scalable biosensor, developed by our partner, Abbott
Decision validation
Presents minute-to-minute personal data readings 24/7 to help you manage your body in real-time
Health span
Empowers you to become more active, naturally improving health outcomes — this is your journey to becoming a Supersapien


---
Platform integrations:
accelerating insights
---
Third-party integrations with other leading health and fitness platforms provide additional layers of insights, all grounded in glucose
Integrations enhance the power of the Supersapiens app and engage users in between sensor use
Integration example: a runner can overlay pace from a Garmin watch with glucose levels to see that when their blood glucose dropped, pace decreased — allowing the runner to properly refuel before crashing and maintain performance
---
Sensor: a molecular lab
on your arm
---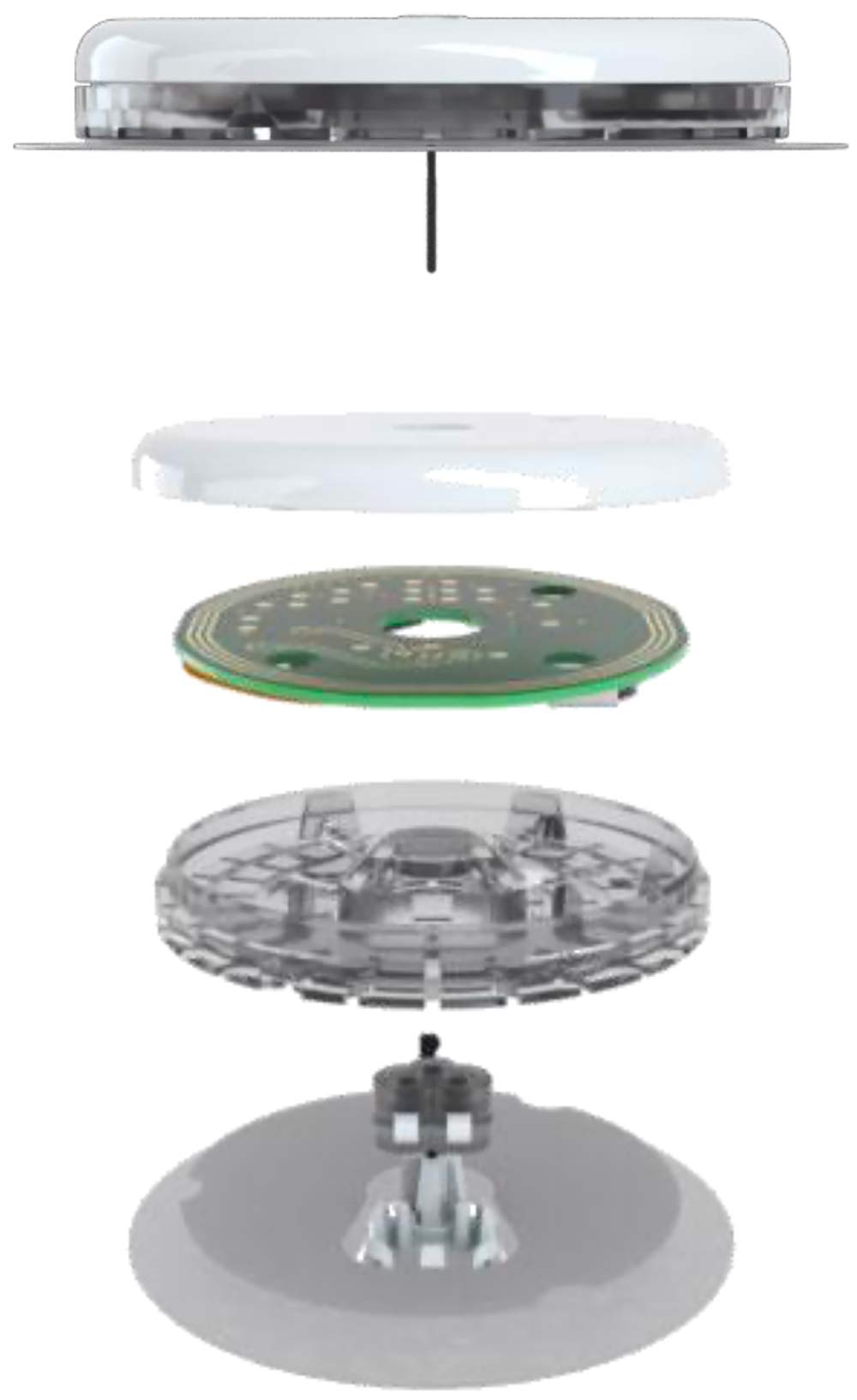 Developed for clinical use & adapted for athlete: the Abbott Libre Sense Glucose Sport Biosensor is backed by Abbott's pioneering track record of breakthrough innovation, medical firsts, and clinical credibility
Libre Sense Glucose Sport Biosensor, with the Supersapiens app, enables real-time visibility in the body's molecular glucose data, unlocking first-of-its-kind insights into athletic fueling — so you can make the right choices to achieve your goals
Each sensor has an ultra thin filament just under the skin where it measures glucose levels in the interstitial fluid, which is the most relevant for athletes
$2M 2022 revenue
15k+ users
Supersapiens has the world's largest glucose data set for non-diabetic population, with over 3.1M events, over 870M unique data points & 5x+ the daily data points of the closest competitor
World class athletes continue to achieve exceptional results, having drawn actionable insights from the Supersapiens platform
Only non-diabetic glucose sensor with regulatory approval (EU) and pending US FDA approval (2024E)
US expansion opportunity — Supersapiens is well-positioned for commercial launch and exponential growth in the world's largest wearable fitness market
---
Milestones & trajectory
---



---
Key statistics
---
Headquarters: Atlanta, GA
Founded: 2019
Commercial launch: September 2020
Total FTEs: 35 (as of 9/15/22)
2022 Revenue: $2M
Sensor users: 15,800 to date, 1,800 in US clinical trial
Sensors per customer per year: 5.71
Third-party data integration: over 200M potential collective users
Recognized by world-class athletes for delivering results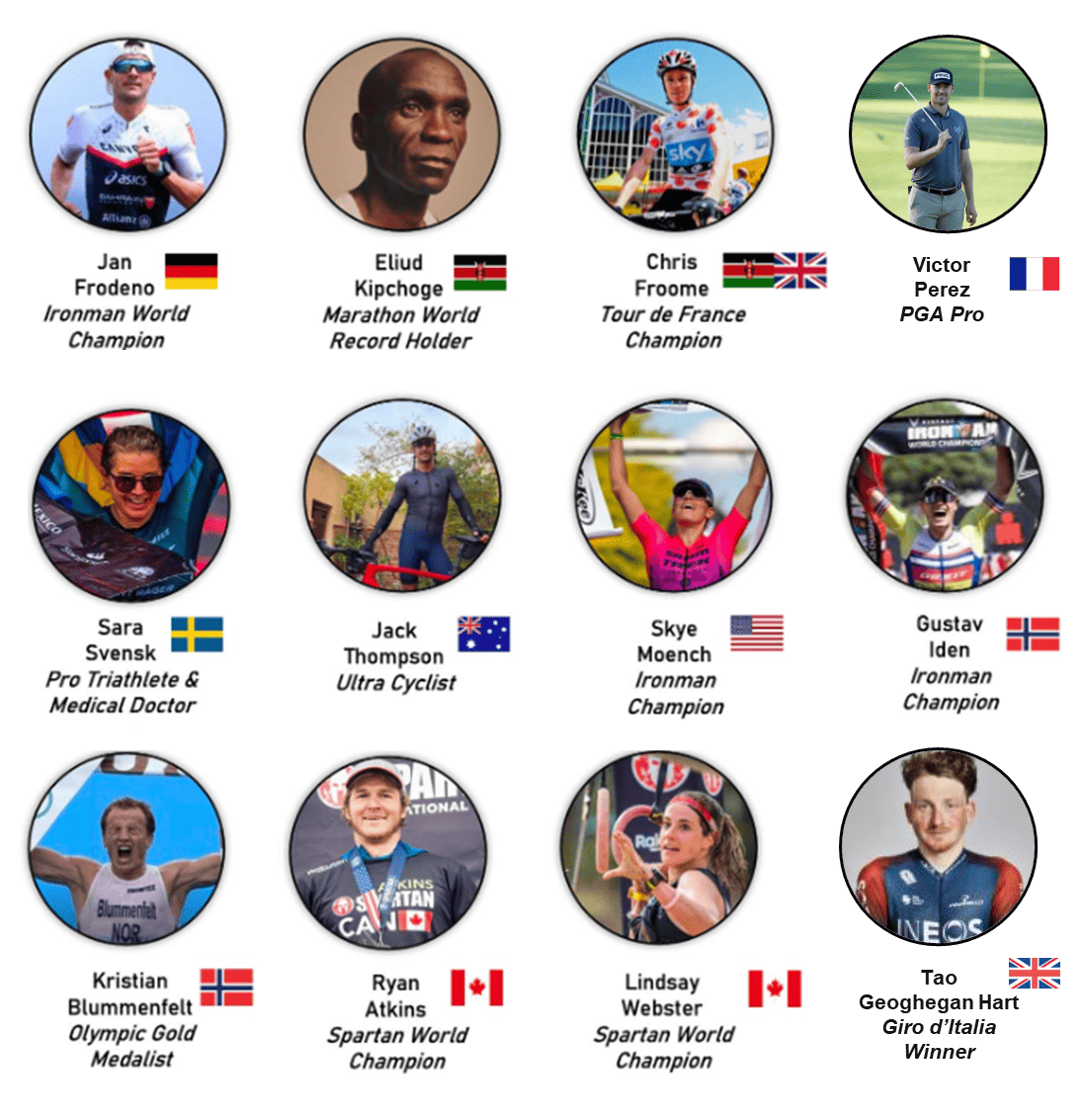 —
Subscription model, strong sales & a proven B2B strategy
---
B2B strategy refined in Europe
---
Supersapiens' initial European GTM targeted individual athletes, using brand ambassadors and event sponsorship to grow brand awareness and customers location-by-location
Through early learnings, Supersapiens pivoted to B2B, targeting professional teams, collegiate and amateur athletics, coaches, trainers, and nutritionists, reaching a large network with fewer direct sale touch points
The current focus is on pro and amateur athletes to showcase the benefits and then expand to help every athlete become a better version of themselves
Wearable, connected fitness is trending with consumers and investors
There is a dramatic rise in popularity of connected fitness and wearable technology
1 in 5 Americans use a fitness monitoring device
By 2025, an estimated 46.3 US adults will use a connected fitness platform at least once a month
2022 Wearable Device spending by type


US connected fitness users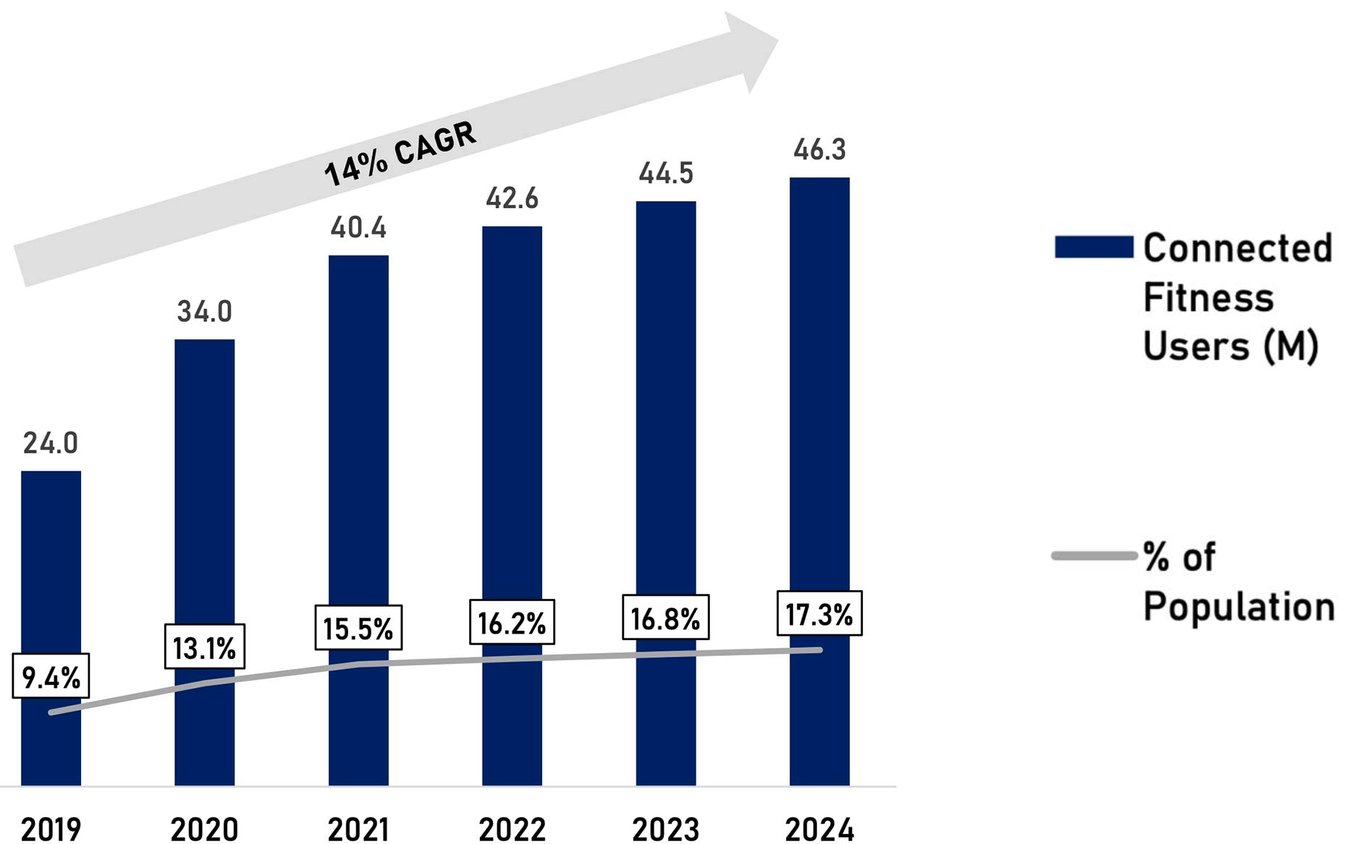 ---
Investor focus in wearable
technology is increasing
---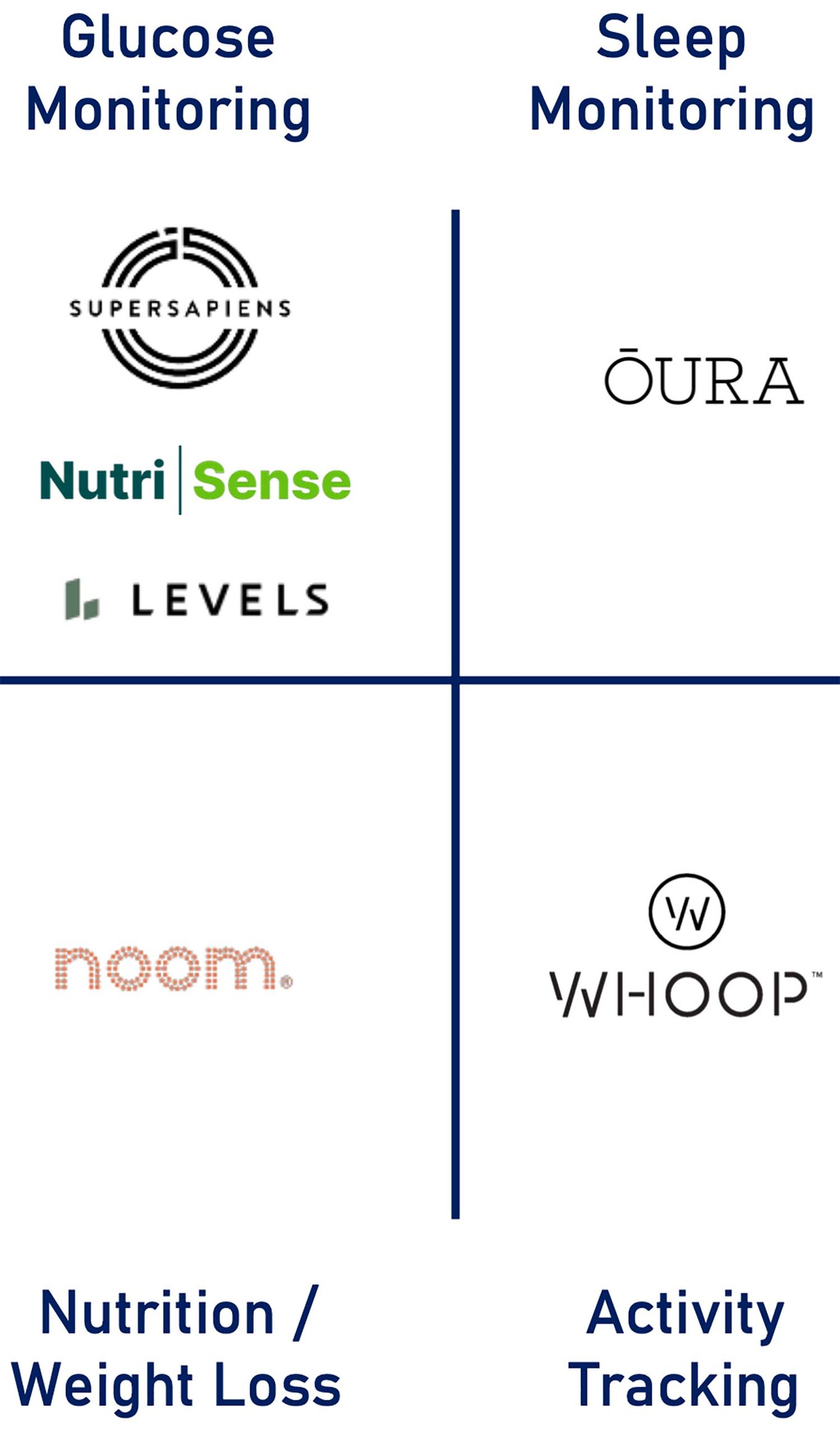 Series A rounds have increased from less than $6M to greater than $20M over the last 10 years
Whoop and Oura raised their Series A rounds 9 and 6 years ago, and have since raised $407M and $275M to date
Levels recently raised a $38M Series A at a $300M post-money


Series A post-money valuations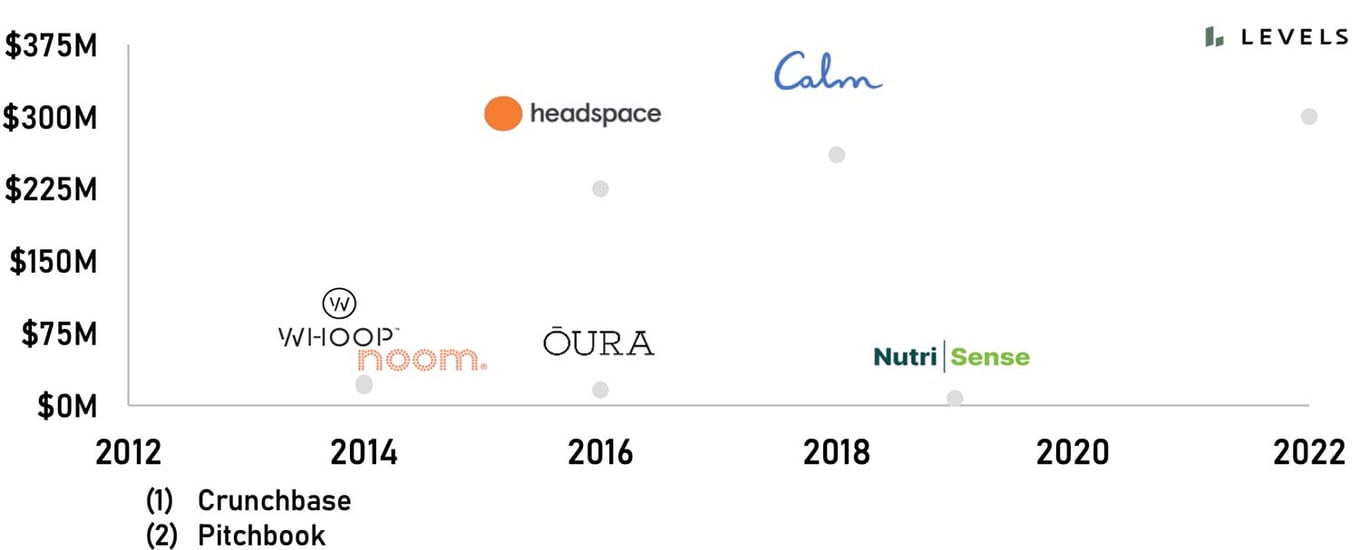 Outperforming every
similar technology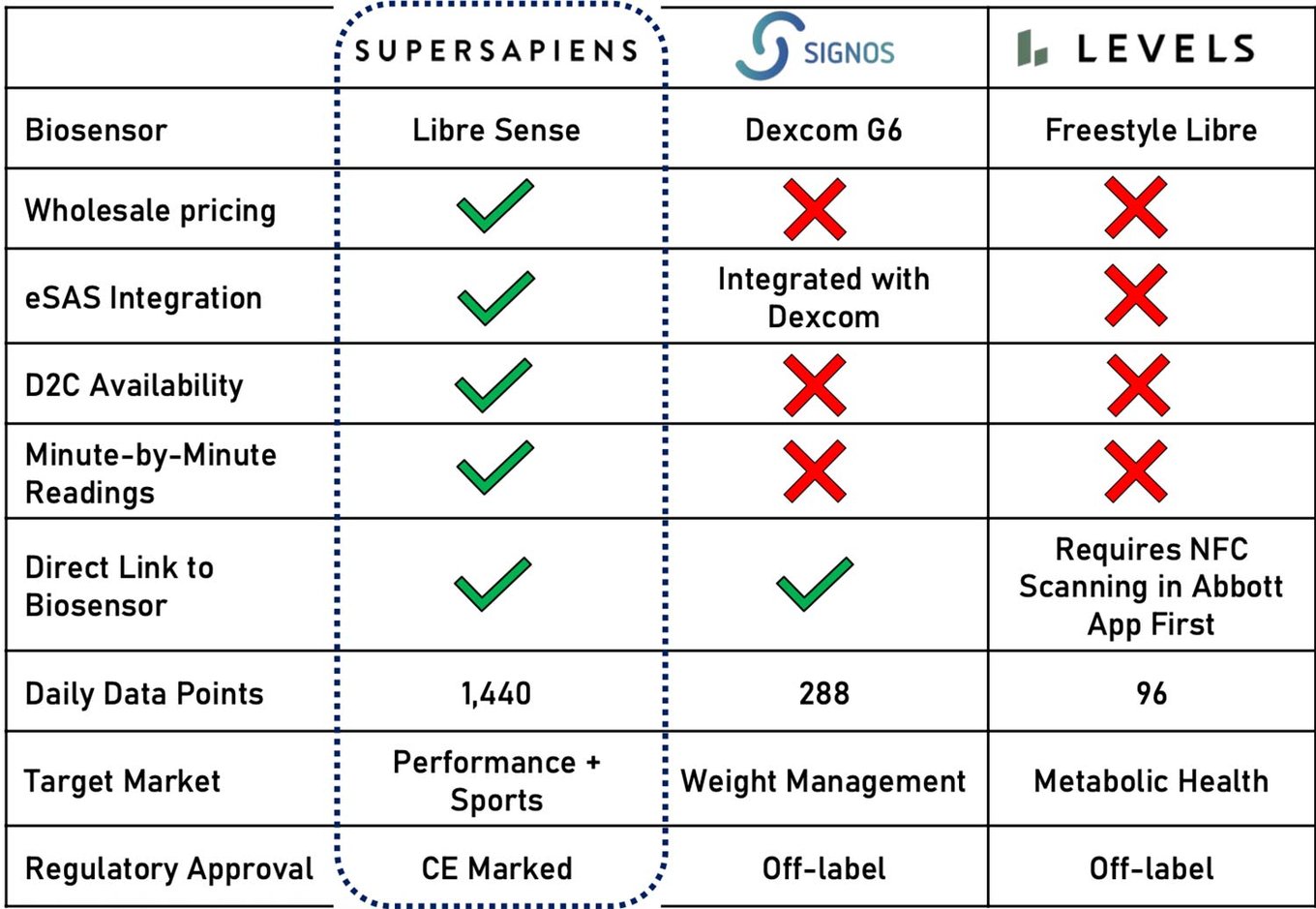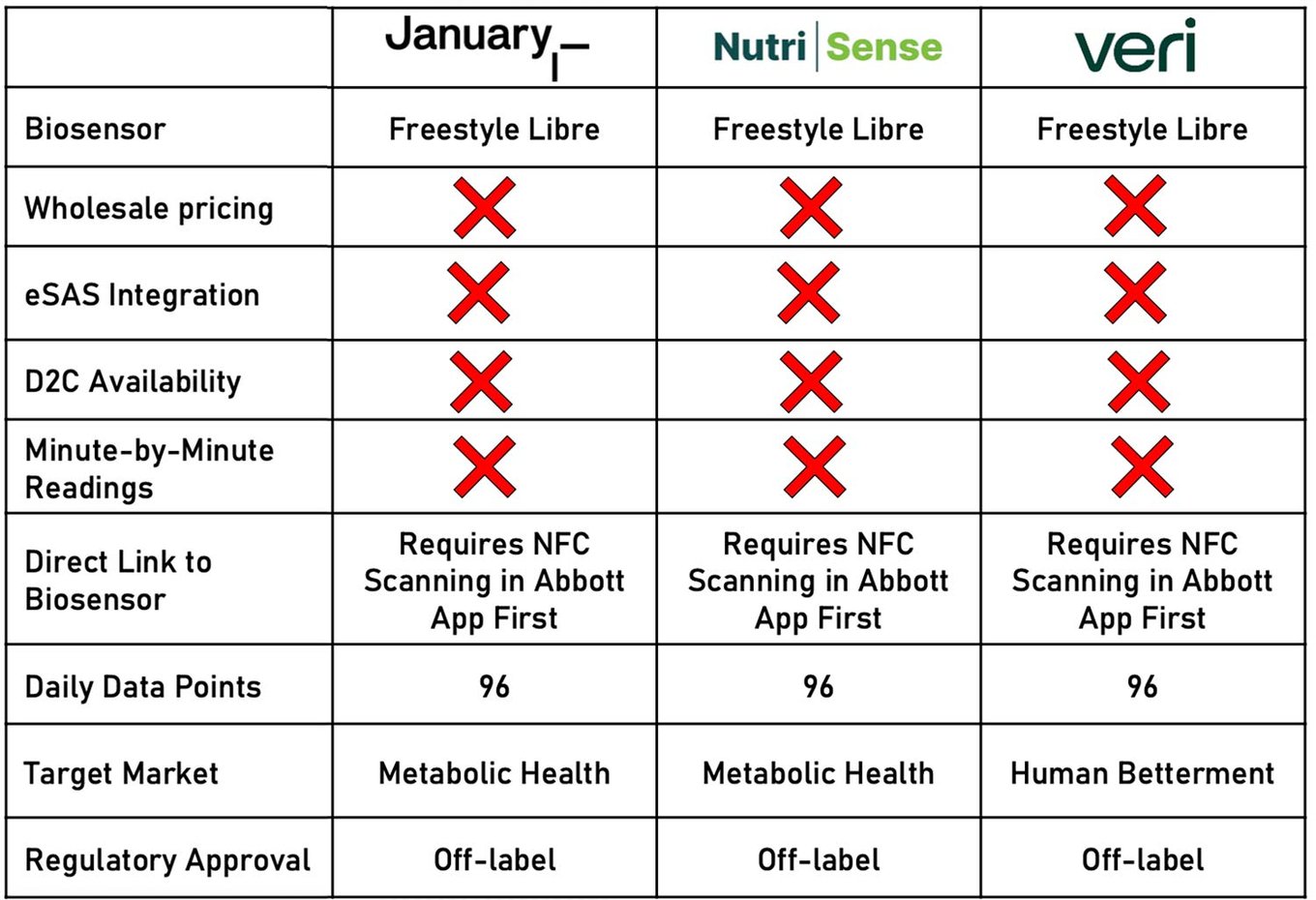 Leveraging athletes to show that glucose matters to all
---
Supersapiens Sport
---
The world looks to professional sports teams and athletes for inspiration — Supersapiens is positioned to help the world see that glucose matters for all. By using sport as a platform, Supersapiens will help educate all levels of athletes about why glucose matters and motivate them to get or stay active. Fans will want to be like their heroes; collectively we are all Supersapiens.
Supersapiens Sport growth strategy
The US is the largest market for wearables and sports, presenting a huge opportunity for exponential growth
Supersapiens users have been primarily individuals competing in long-distance sports (marathons, triathlons, Ironman competitions)
There is a growing interest among more traditional team sports (basketball, football, soccer, etc.) as well as vocations that require sharp focus (military, medical, transportation, heavy-equipment)
Using Supersapiens' data can benefit anyone who wants to be at the top of their game, mentally and physically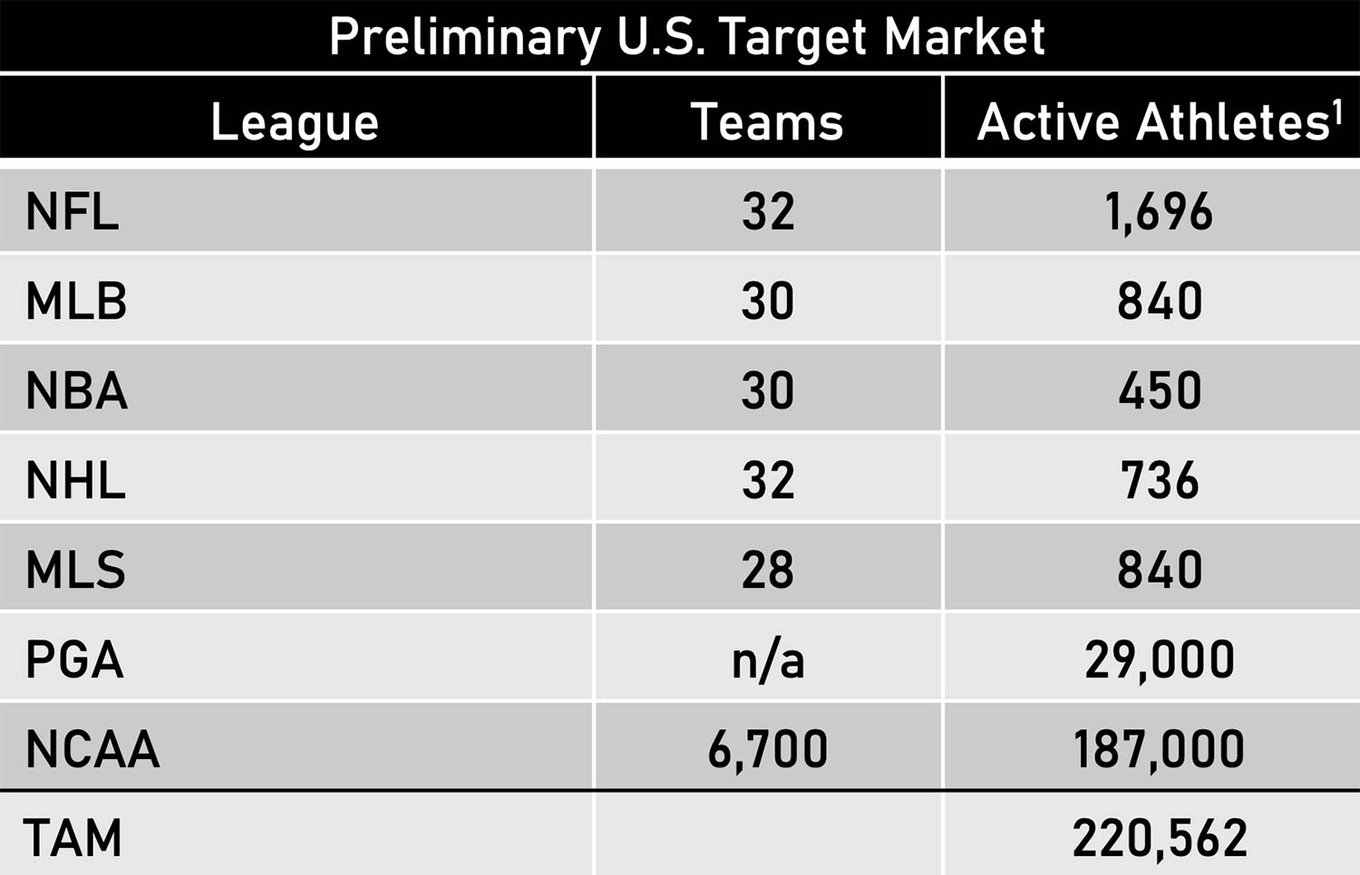 Strategic partnership with industry leader Abbott
Abbott launched the first continuous glucose monitor device in 2013 and continues to be a pioneer and industry leader in the space.
Abbott has spent decades and $3B refining its CGM biosensors that necessitate accuracy and reliability for the diabetic community.
In 2020, Abbott launched the first over-the-counter biosensor for the sports market in an exclusive partnership with Supersapiens. The partnership makes Supersapiens the only platform that directly integrates with Libre Sense sensor – allowing Supersapiens to scale quickly with unlimited access to best-in-class biosensors without the product and technology barriers its competitors face.
Glucose is just the beginning — the companies are researching, developing, and innovating together to create new technology with analyses/insights beyond glucose.
This partnership is protected by a multi-year contract.


---
Backed by leading medical professionals
---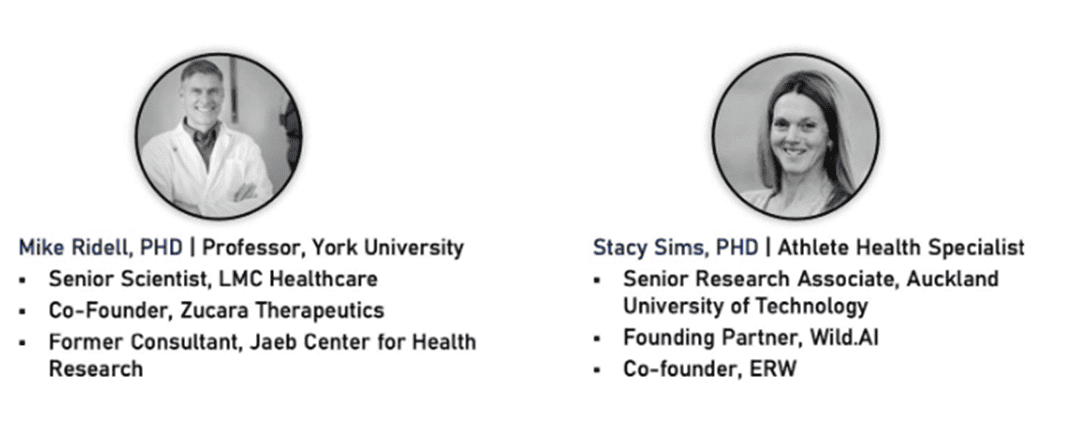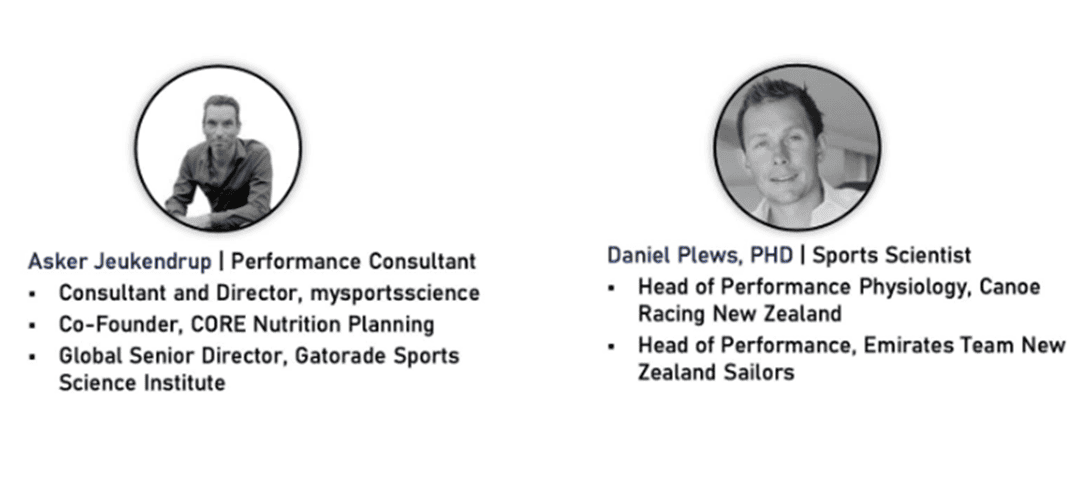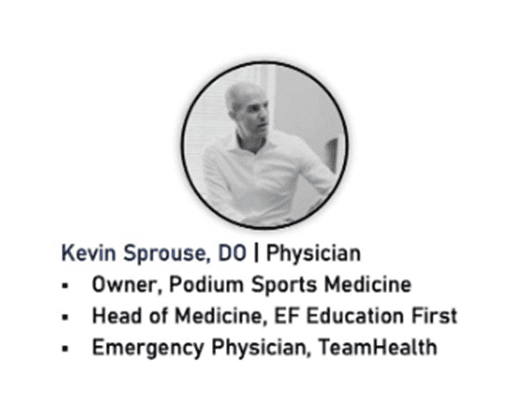 ---
Use of proceeds
---
Supersapiens is seeking to raise up to $40M for continued operations and US launch. The raise will allow Supersapiens management to:
Focus on operations and growth
Explore strategic acquisition opportunities and invest in continued innovation to add to the platform's capabilities
Invest in the team's salesforce and R&D
Led by industry veterans and founders in healthcare, sports, and finance



---
Pioneered by passion
---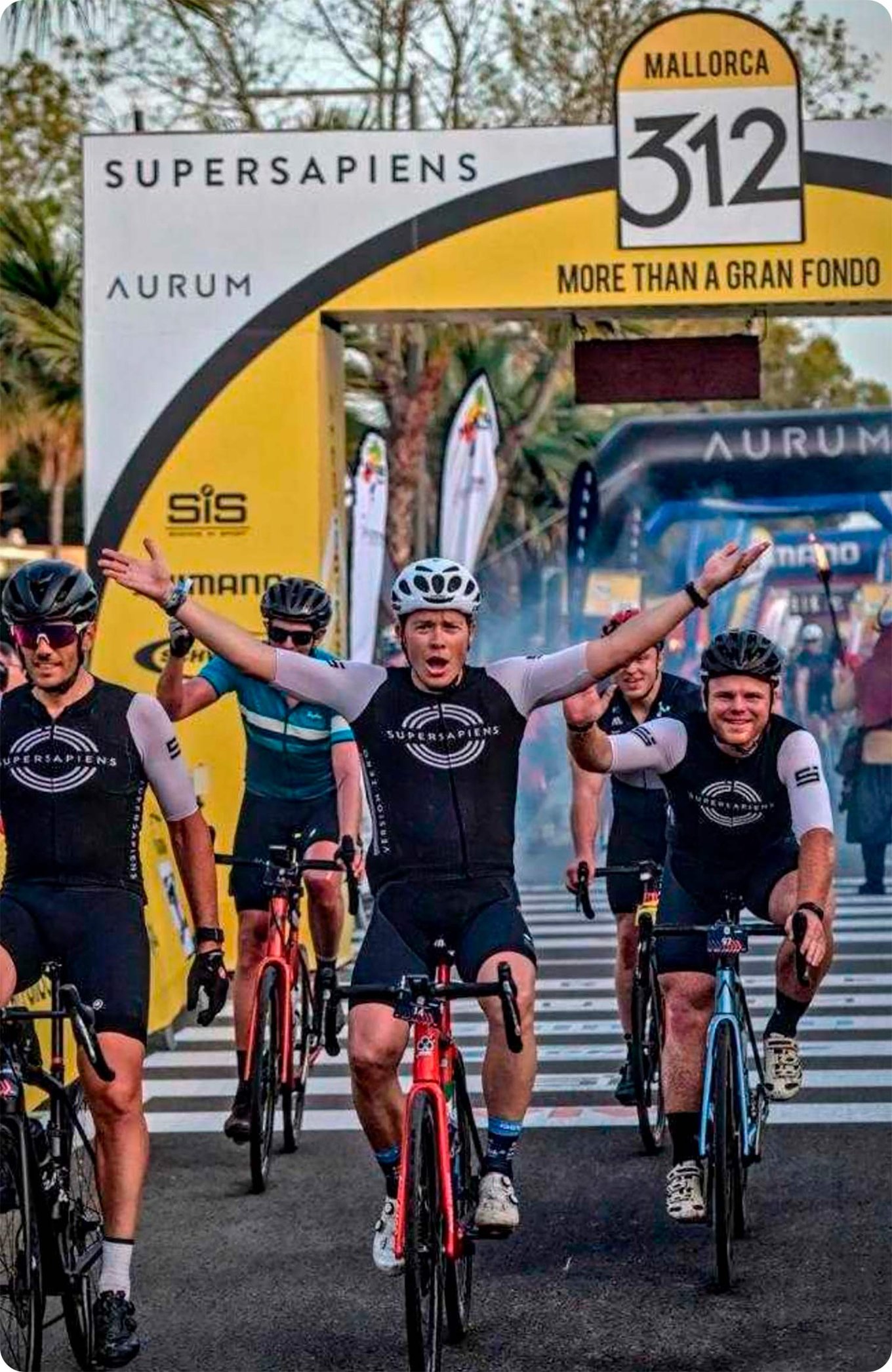 The Supersapiens founders embody what it means to put everything on the line, celebrate achievements, reflect on shortcomings, and bring an idea — the future — a little closer.
For decades, Founder and CEO Phil Southerland worked with Abbott and his professional cycling team to pioneer continuous glucose monitoring (CGM) technology. Together, they helped shape CGM to become what it is today.
Years later, with proven and accurate sensors, Supersapiens partnered with Abbott to build the world's only real-time energy management system for athletes. In addition to Supersapiens, Phil is the Founder of the non-profit Team Type 1 Foundation, Co- Founder of Team Novo Nordisk, and author of the book, "Not Dead Yet."
Supersapiens believes that everyone has what it takes to achieve their goals — and both data and the power of community will help them achieve it faster.
Supersapiens is here to help athletes unlock their potential.