Email continues to suffer from declining performance
Email marketing open & click through rates have plummeted over the past few years as it suffers from a lack of personalization.
Inboxes are continuously flooded every day with generic emails, making it more challenging for consumers to hear from the brands they love.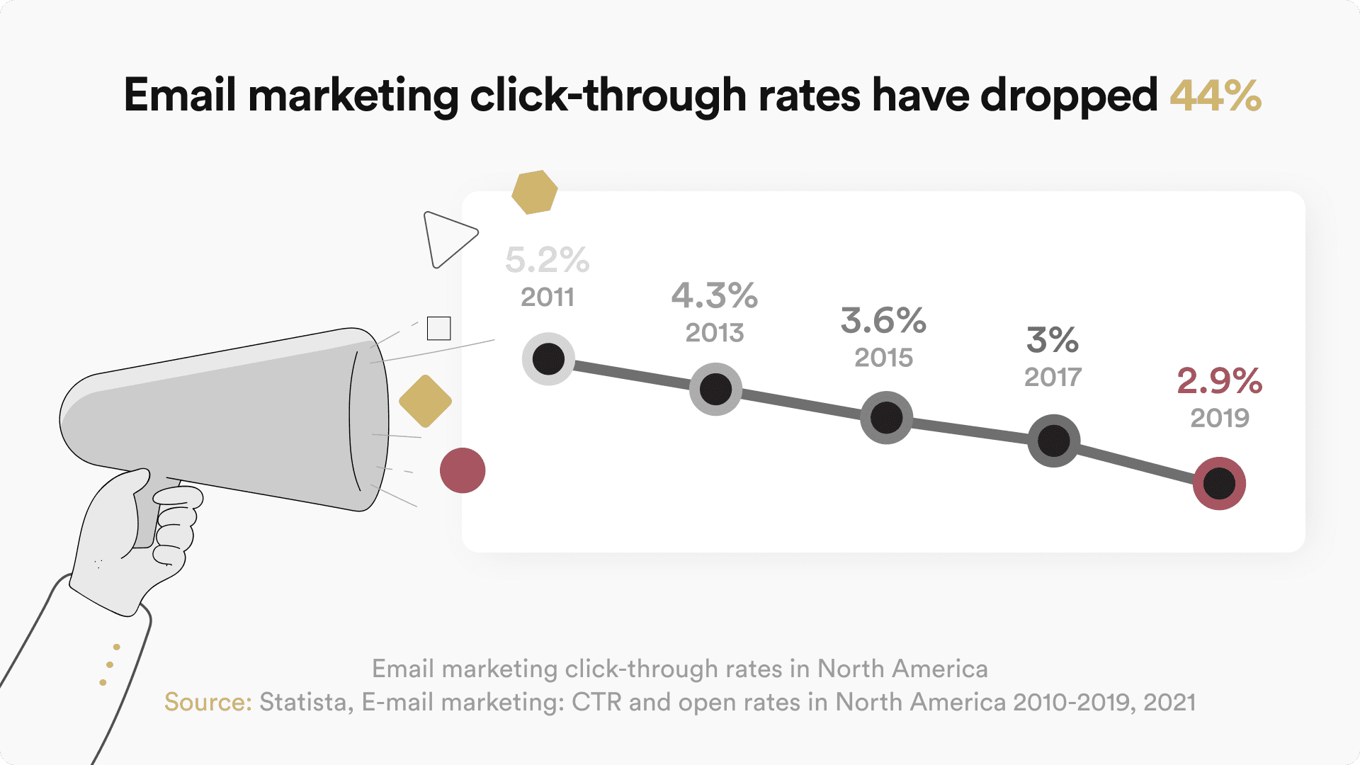 Text is the most direct communication channel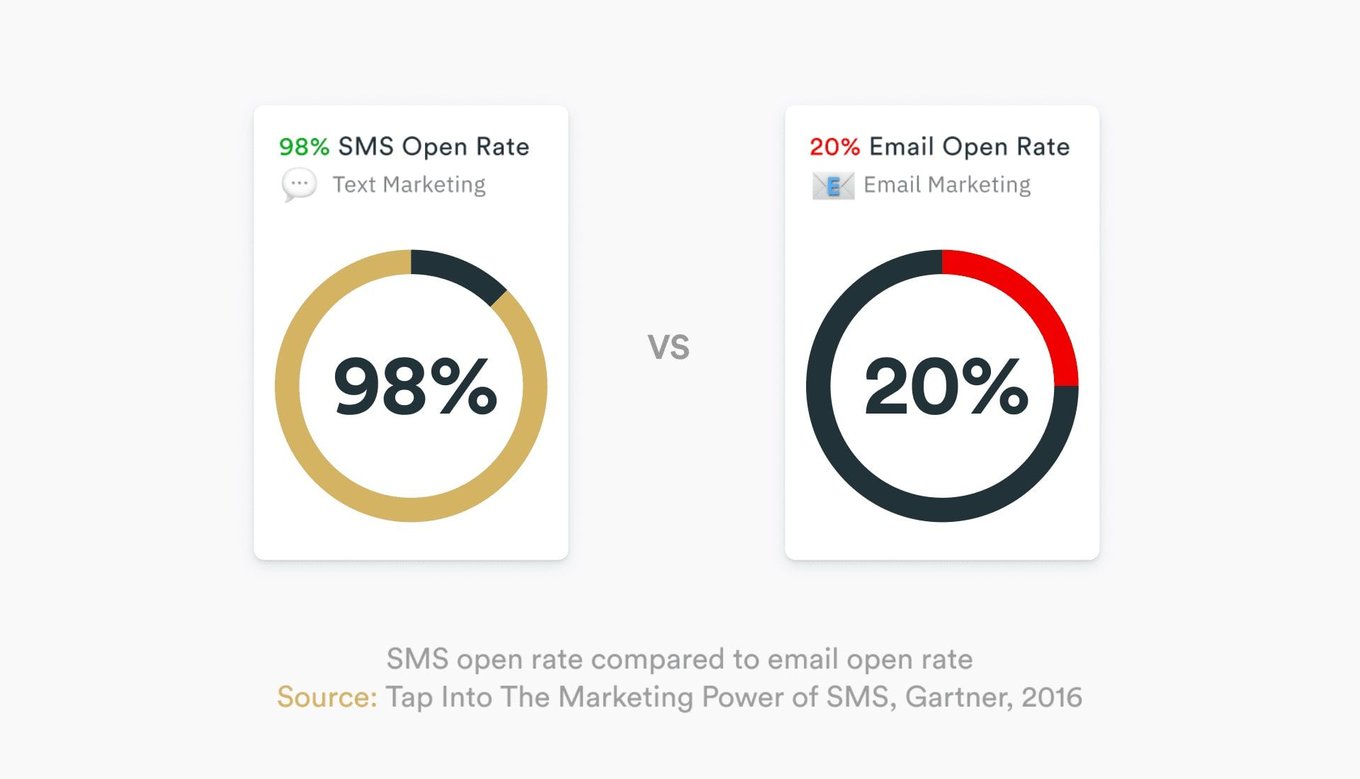 Text outperforms email at every turn, boasting a 98% open rate and 45% response rate. SuperPhone® helps brands and businesses by providing an additional layer of intelligence on their text inbox with:
Detailed targeting to ensure the right message is sent to the right audience
Automations to build personalized multi-step messaging campaigns
Advanced analytics to track the performance of every message
1-to-1 messaging to build a deeper relationship with every subscriber
Native integrations and a public API to seamlessly integrate into any tech stack
Using SuperPhone®, businesses can reach their customers via their preferred communication channel - text.
Source: Gartner
A full-featured scalable text inbox and CRM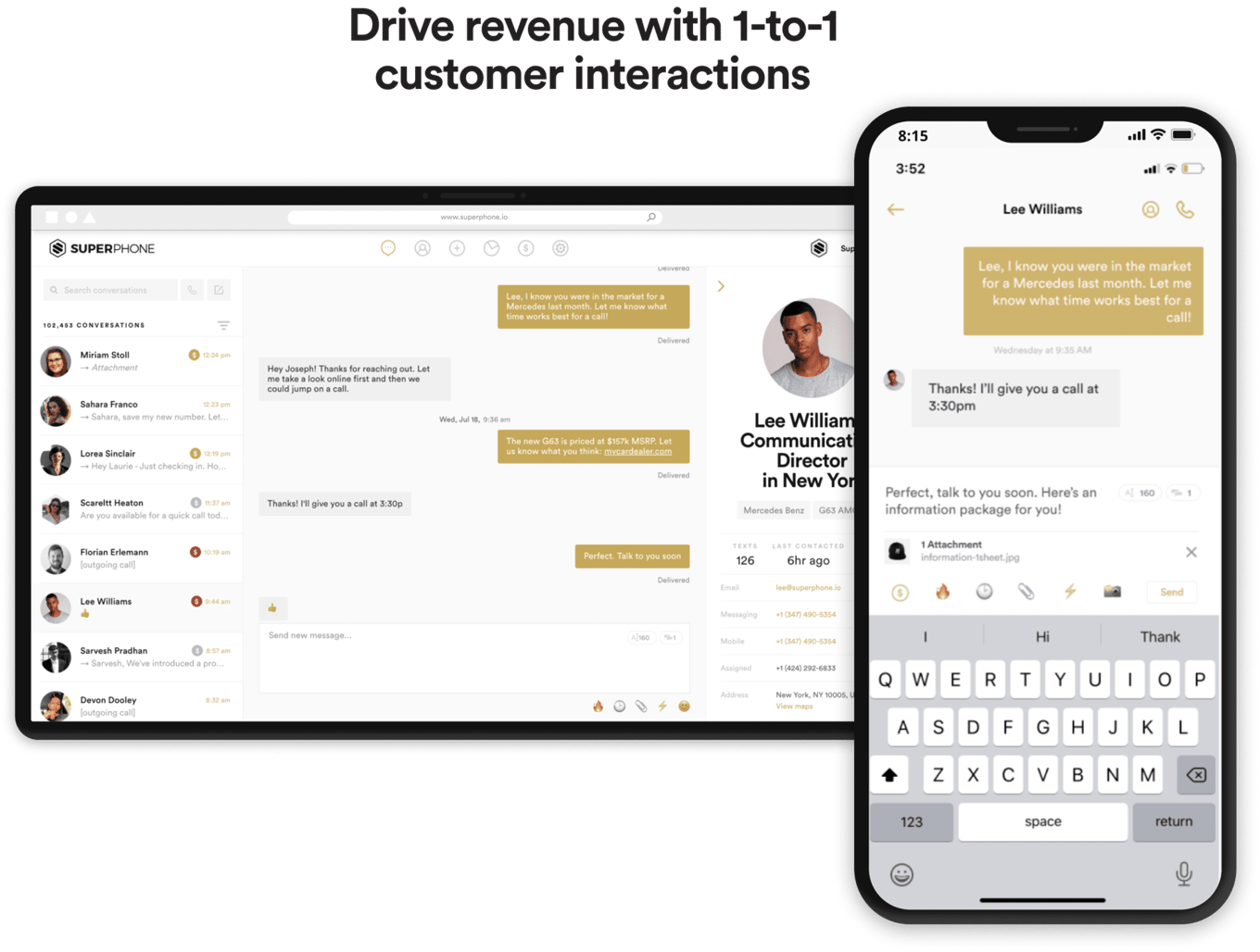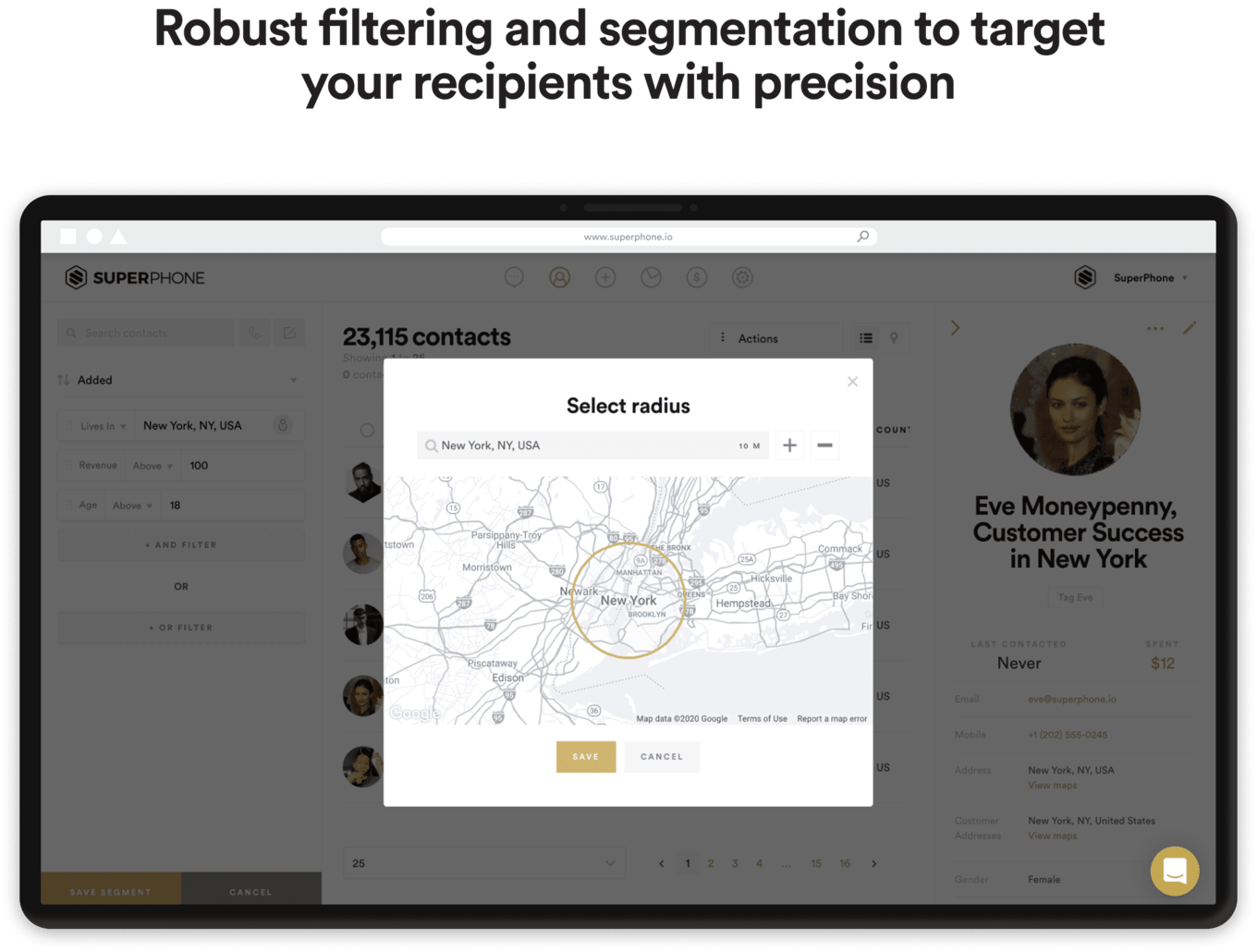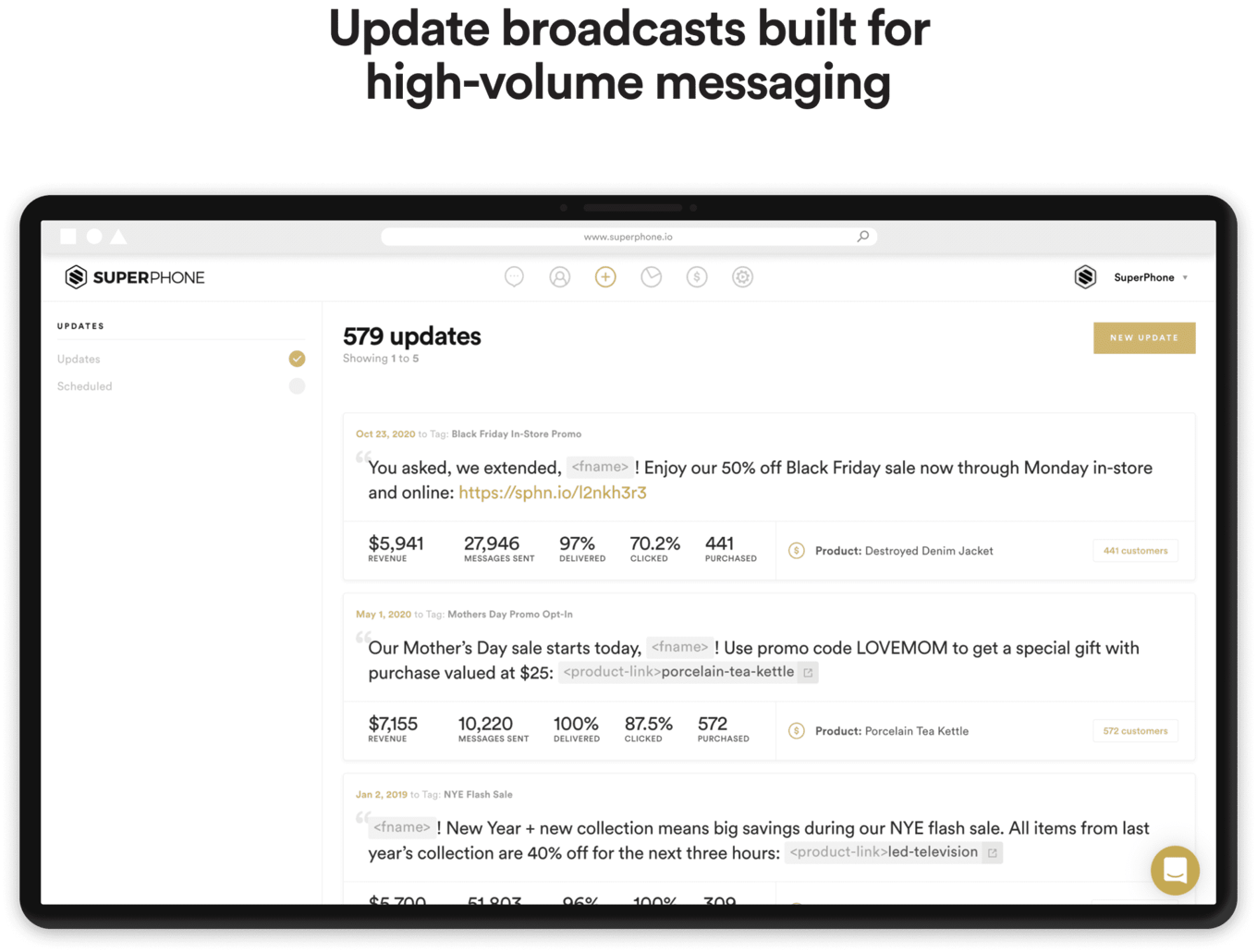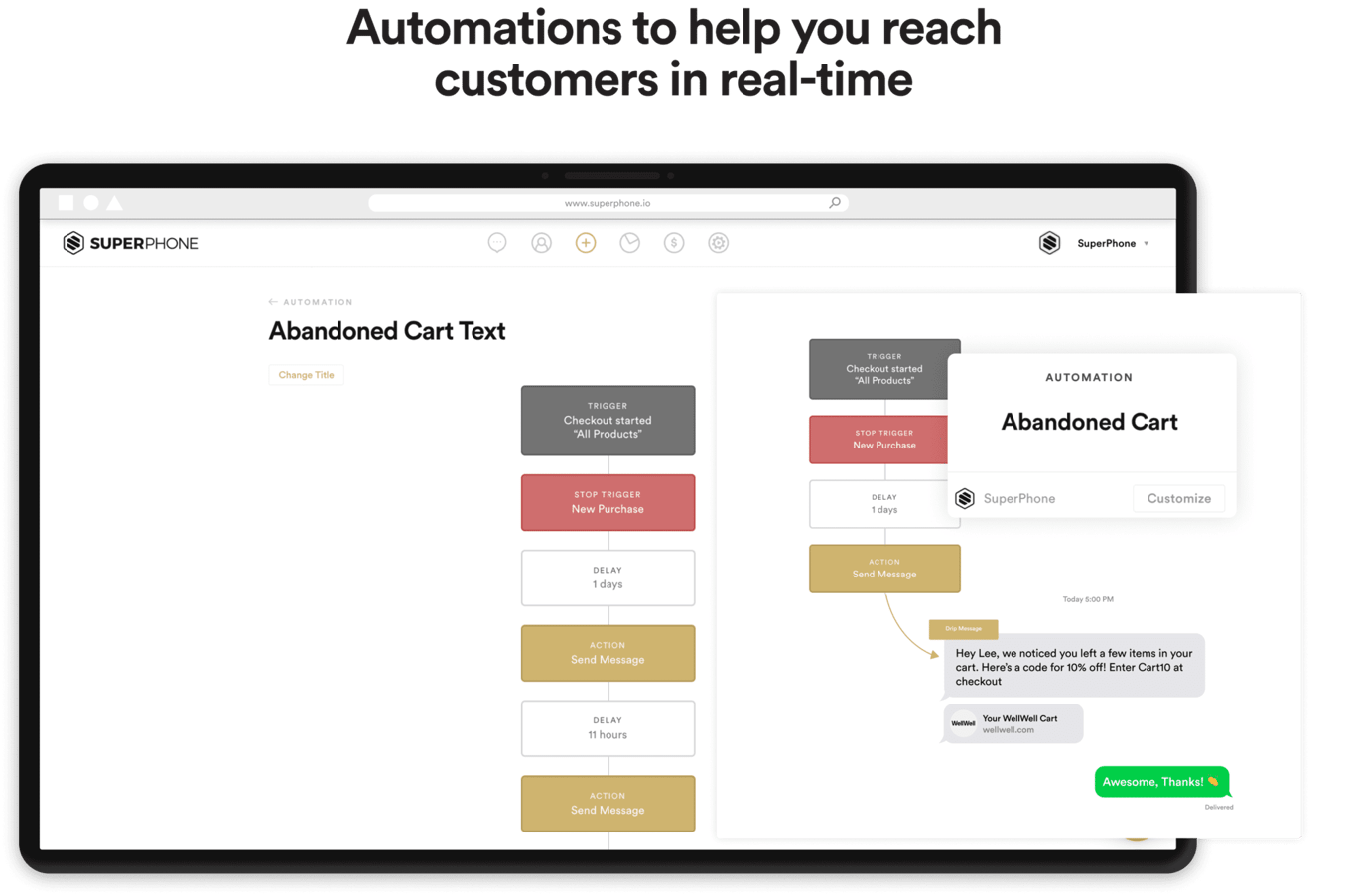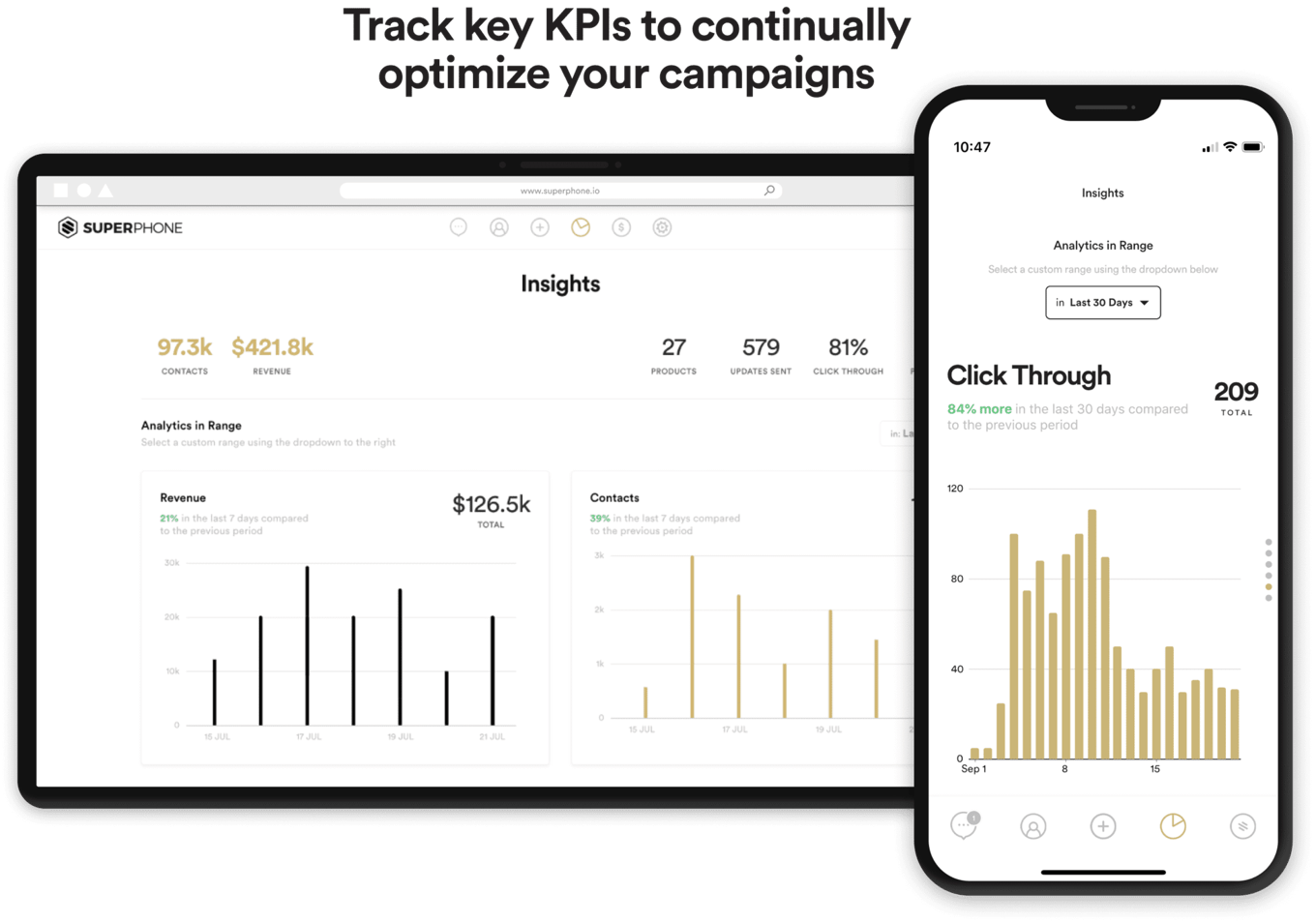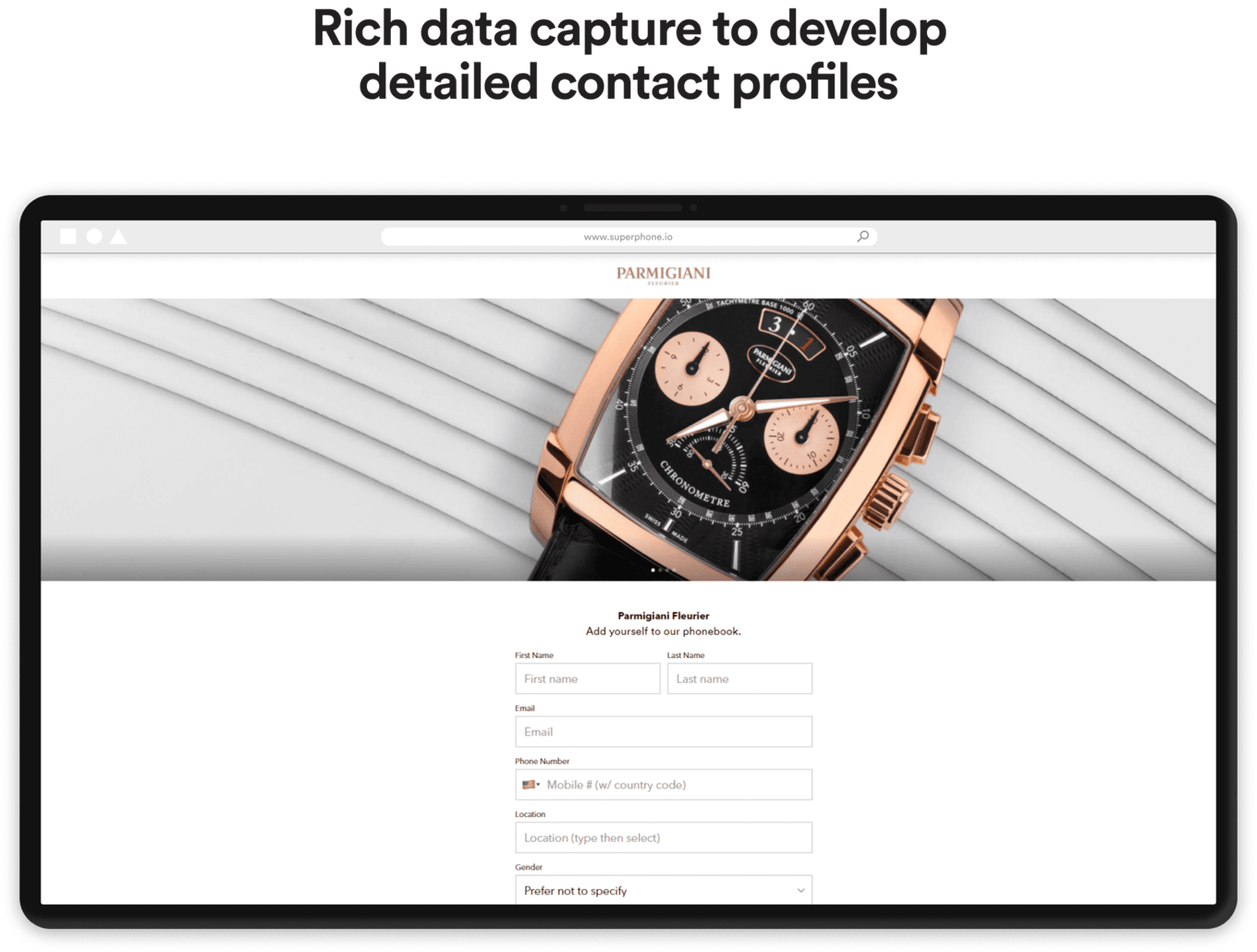 Over 175M messages sent by our 2,400+ customers
SuperPhone® has been growing organically since inception, with little to no paid adverting or outbound sales. To date, over 98% of our customer base has been acquired organically.
Of our 2,411 customers, 41% pay more than their base subscription price on a recurring basis.
—
2021 By the Numbers
—
Revenue: $1,954,546 (64% YoY growth since 2019)
Customers: 2,411 (83% YoY growth since 2019)
Messages Sent: 60,761,609 (206% YoY growth since 2019)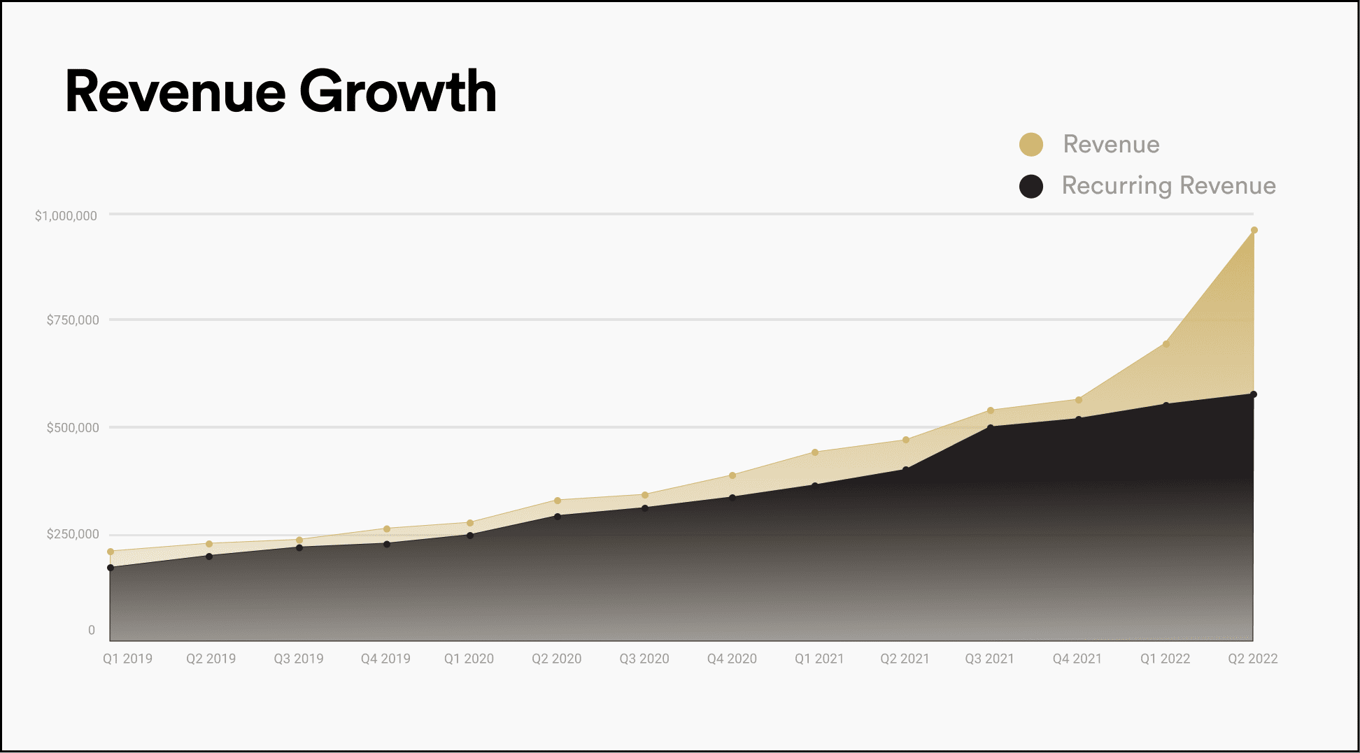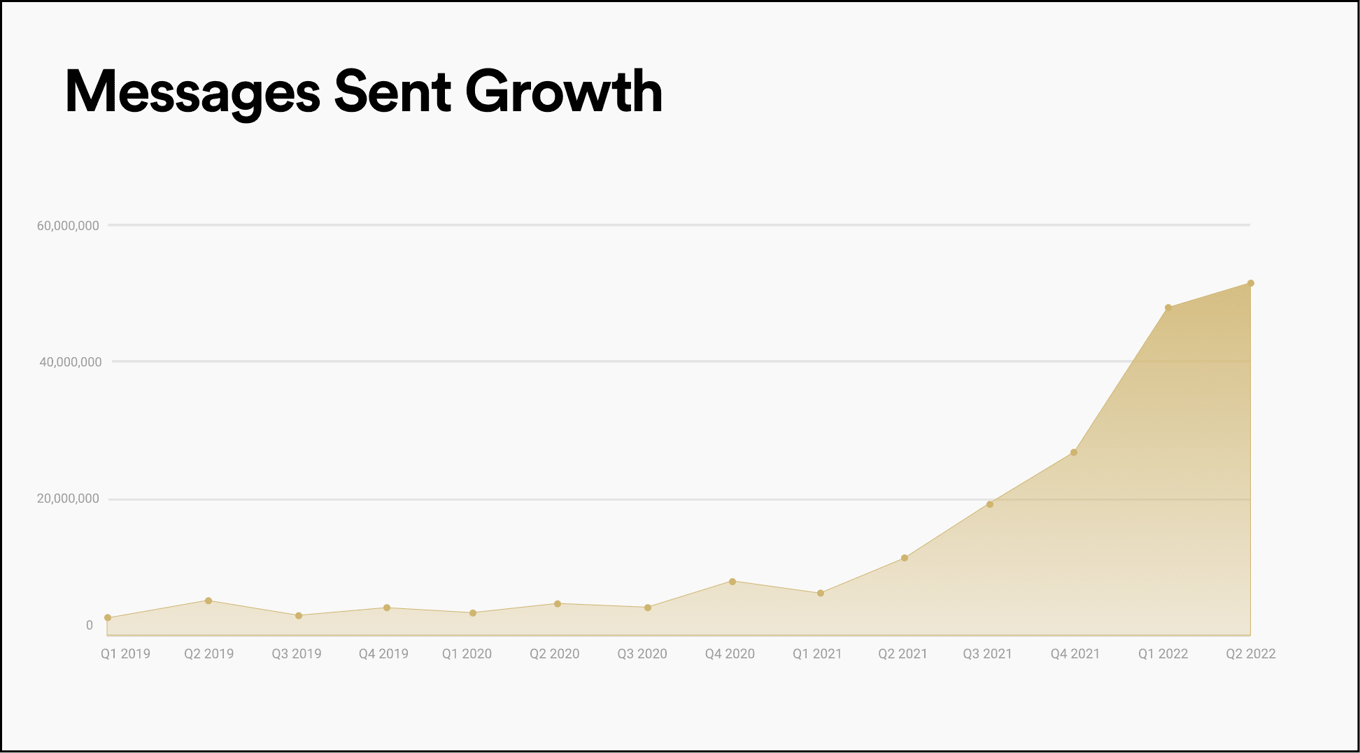 Serving the biggest names in business and culture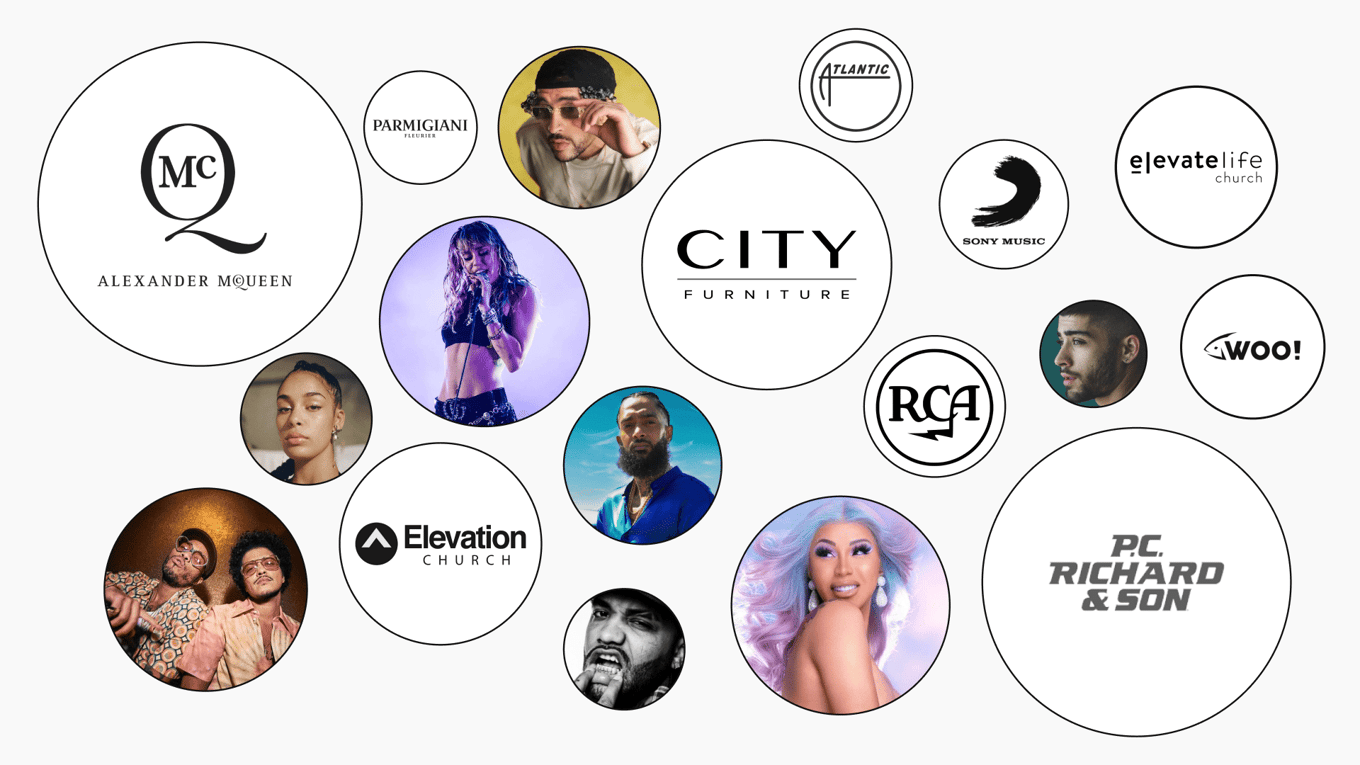 We have worked with the most exclusive and demanding customers in business and culture. From City Furniture and P.C. Richard & Son to Swiss watchmaker Parmigiani Fleurier and luxury fashion house Alexander McQueen, our platform's robust flexibility has allowed us to effortlessly serve a wide variety of customers, all looking to leverage the power of text at scale.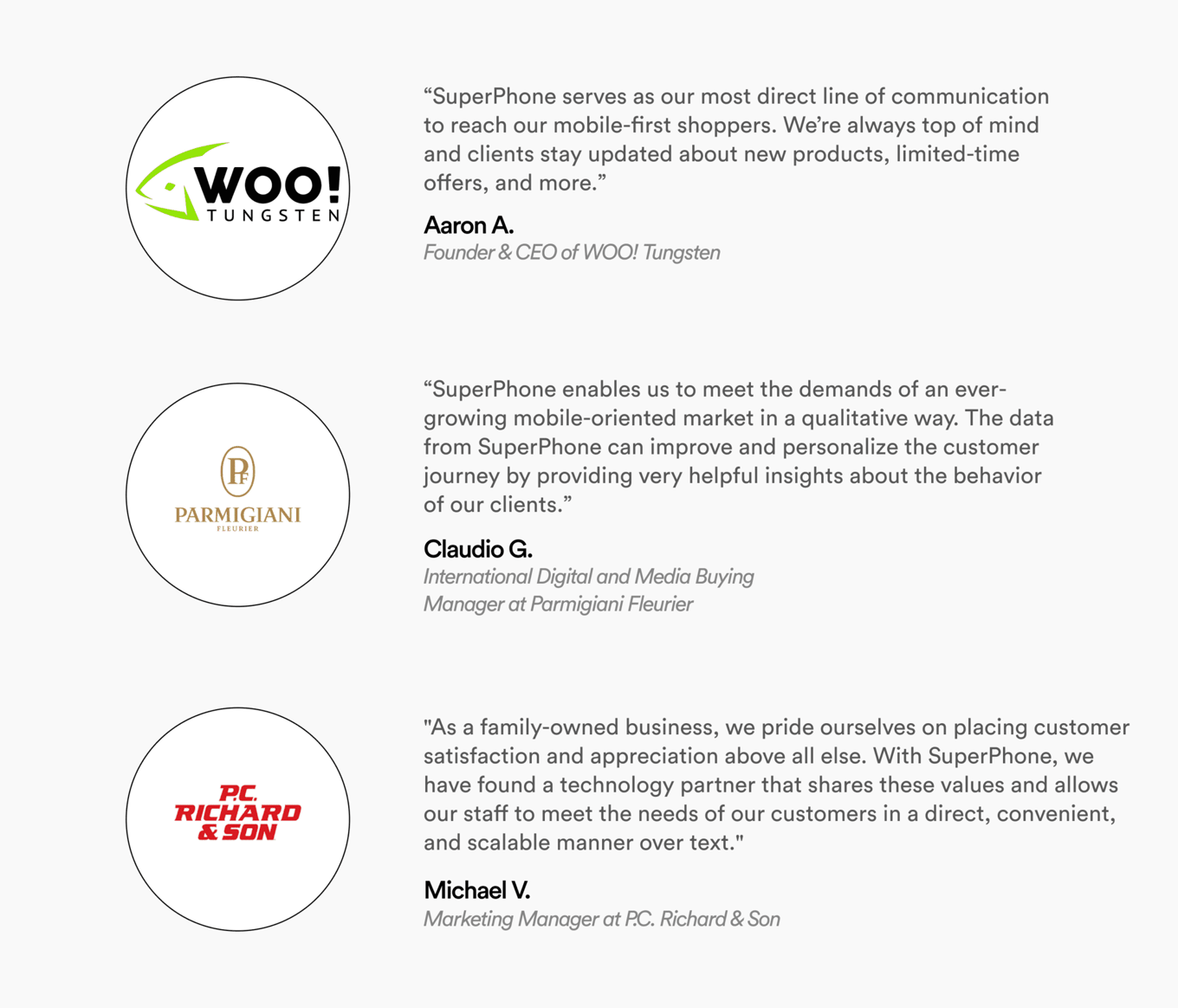 Volumetric
subscription plans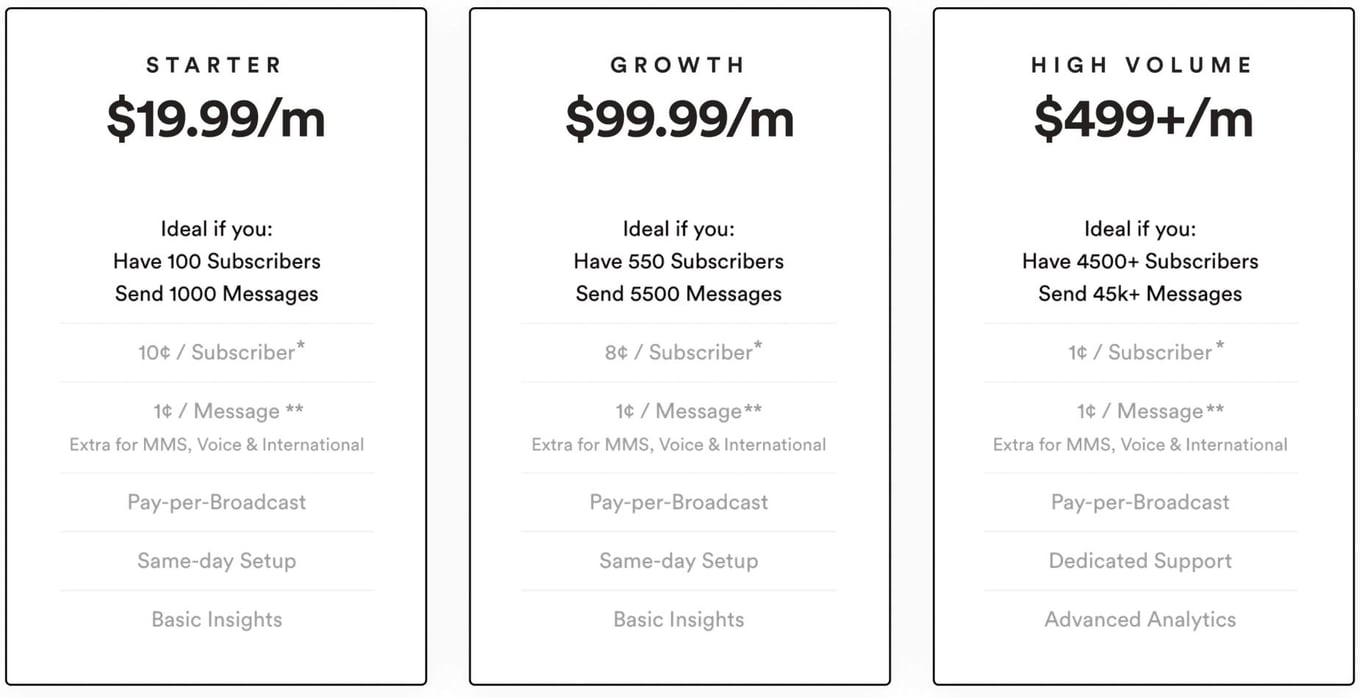 Our business model works similar to a prepaid phone plan. We offer three volumetric pricing tiers and charge our customers a minimum monthly fee based on the number of subscribers, messages sent, and minutes used. Any overages are billed at their standard plan usage rate.
Our incentives are aligned with our customers as we grow only when our customers grow.
Targeting 1M+ stores & creators

At its core, SuperPhone® is built to serve anyone looking to transact over text. From individual creators to large sales organizations to e-commerce stores, we believe our platform is uniquely positioned to serve an ever-growing global market.
The versatility of text allows SuperPhone® to be highly effective for both in-person and online transactions. With global retail spend surpassing $26 trillion in 2021, retailers will look to communication channels that are both direct and personal to differentiate themselves from their competition - a clear advantage that text and voice at scale provides.
Source: Insider Intelligence
Focused on personalized communication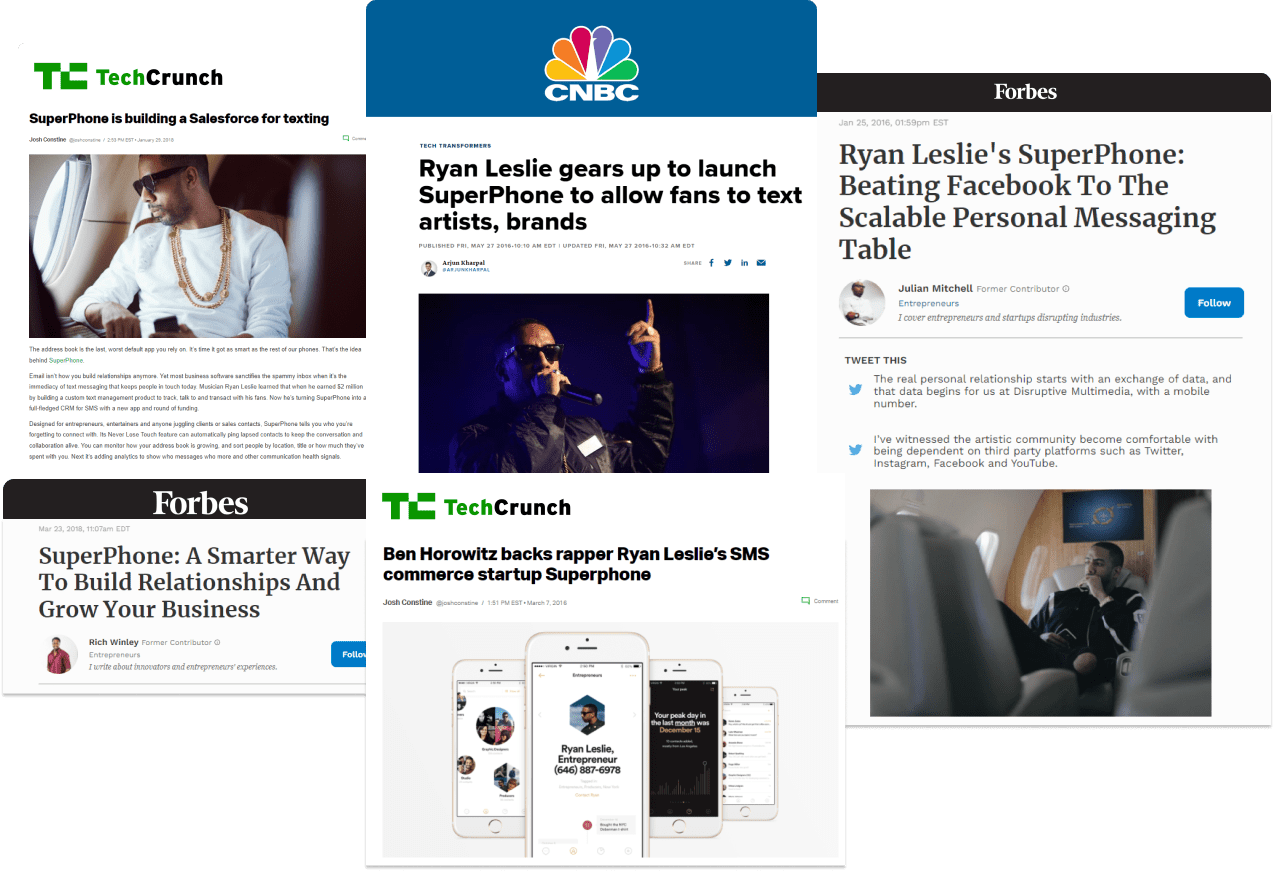 While many players have emerged in the text marketing space, our core team has been building together for nearly a decade. While others have built domestic message broadcasting platforms, we have built our competitive moat centered around flexibility, personalization, and feature differentiation:
Global 1-to-1 Messaging: with our patented "Never Lose Touch" feature, following up to foster meaningful relationships and higher conversion rates has never been easier, no matter where you audience is located
IVR & Voice Capabilities: interactive voice prompts and calling abilities to optimize sales and support
Public API: easily build a completely custom SMS messaging system by leveraging our existing UI
Over $5M raised from the most prominent investors

Previously, we have raised $5.7M across three rounds with our angel round anchored by Ben Horowitz. Other investors include Bessemer Venture Partners, Betaworks, Runway Venture Partners, and Fyrfly Venture Partners.
To date, we have operated in a capital-efficient manner by focusing on building a best-in-class product while solely relying on organic customer acquisition channels.
We are raising up to $1.07M here on Republic with the majority of the proceeds geared towards Sales and Marketing. By implementing a thorough paid acquisition strategy with strategic hires to add to our current team of 12, we believe there is a clear path to significantly accelerate our growth in the near future.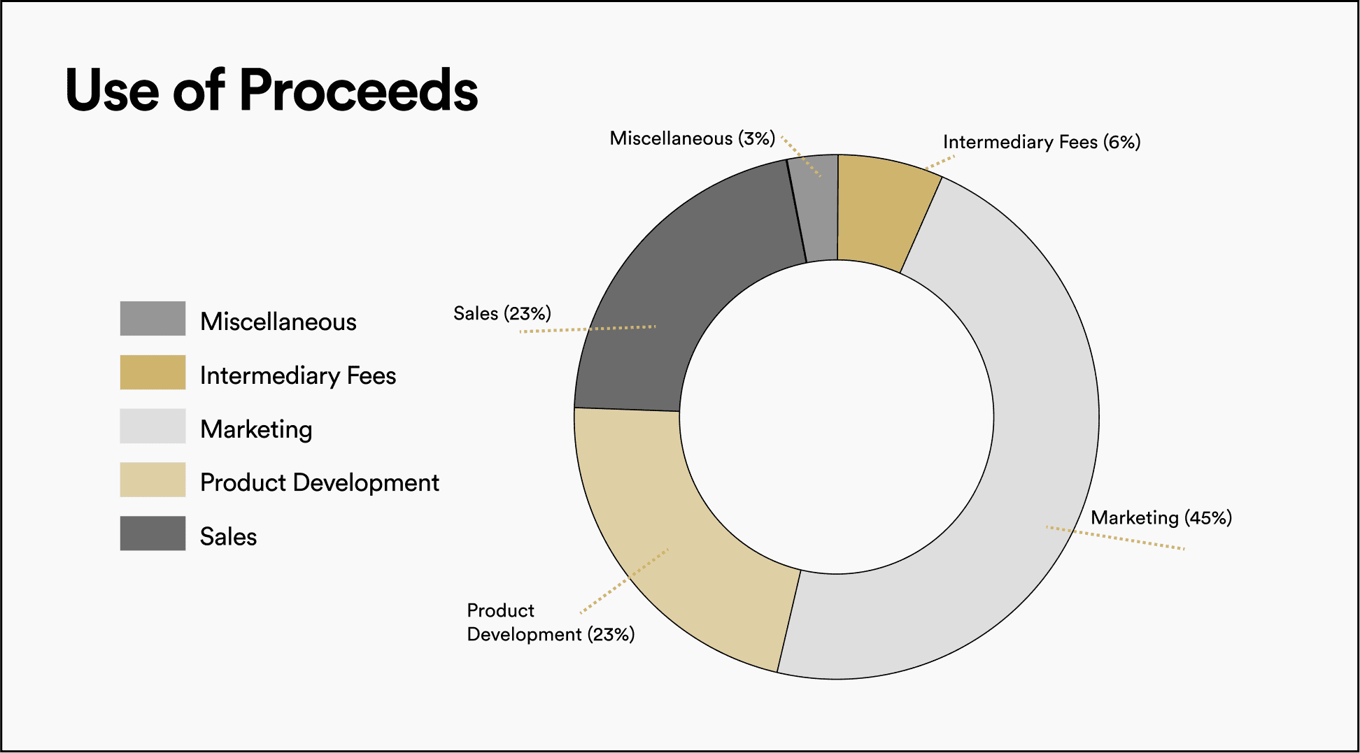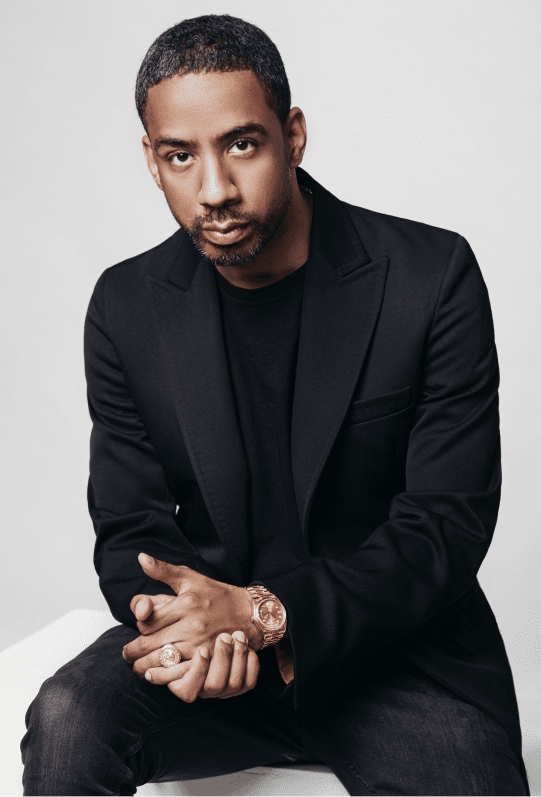 After graduating from Harvard at 19 and becoming a Grammy nominated recording artist & multi-platinum music producer, Ryan taught himself to code and built the first version of SuperPhone® out of necessity to solve his own problem.
Ryan Leslie
Founder & CEO