Americans consume 100B plastic bags a year
We use plastic for many things. Prior to the pandemic, 85% of professionals carried their lunch to work. Now, we are carrying food items everywhere.
We have lunchboxes but options are few. Many of the lunchbox options on the market are nice, but lack style and usability. What if you want to take hot AND cold items with you? Who wants to deal with your cold items sweating on your warm items?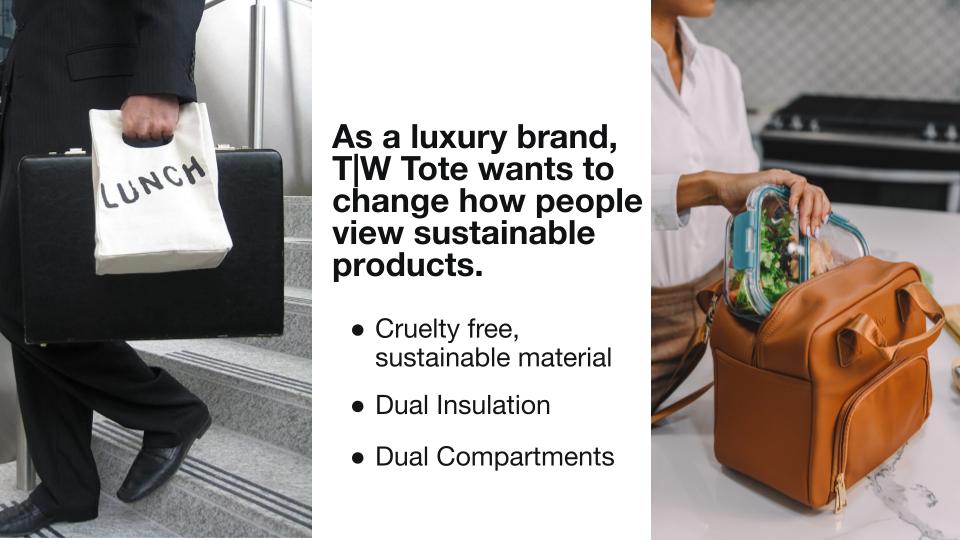 T | W Tote
A luxury brand with insulated bags,
designed for folks on the go!
Our insulated totes are designed to keep your food warm or cold while on the go, whether you are a man, woman or non-binary person.

Each vegan leather tote is designed to carry with food or beverages and even medication at a chilled temperature with pockets for personal essentials, and more!
Where fashion meets short term carry
Each tote is made from vegan leather and is hand sewn to perfection. Weighing only 1.7 lbs., our tote has reinforced dual handles for solid grip with removable shoulder straps that adjusts from 35" to 58" for a hands-free carrying experience.

With our totes, there's so much to love:
10.0"h x 9.4"w x 6.5"d is designed for maximum storage

Top compartment: 5"h x 9"w x 6.5"d
Bottom compartment: 5"h x 7.5w x 6.5"d

Internal zippered pocket: ideal for keeping non-food items
External zippered pocket: perfect for easy access
Sales in 2021 were 156% over 2020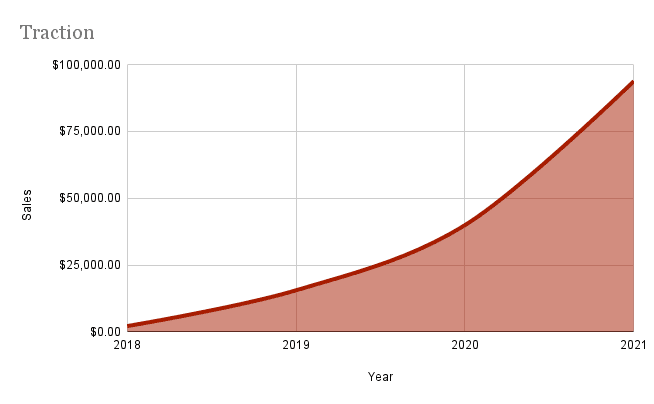 We are small but mighty! Since our launch in December 2018, we have continued to see 2x - 3x growth in sales, year to year. We also have over 50 blog and national television features.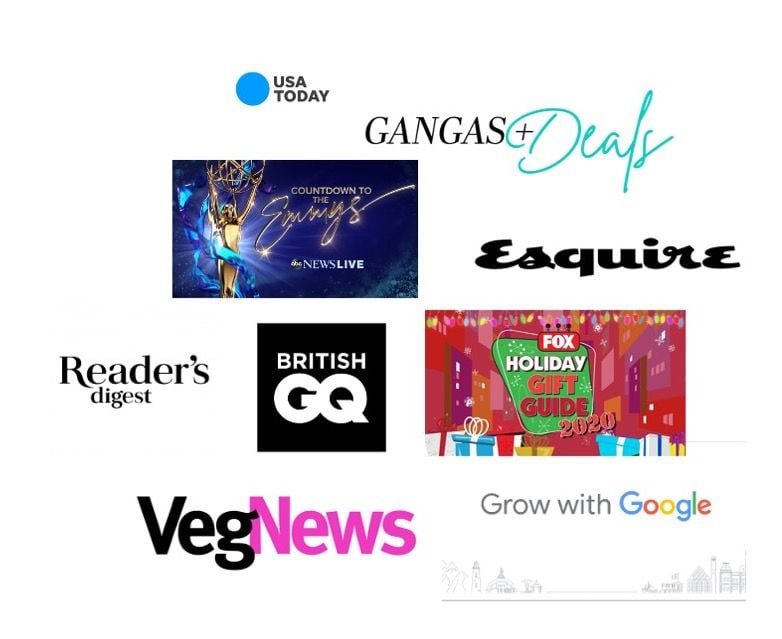 Lastly, we were the recipient of the 2020 Grow with Google Small Business award.
We serve professionals
Our customers are professionals with unique needs. But professionals are all encompassing! Some professionals are parents, spouses, wine connoisseurs and/or chronic illness patients. All of them have found great use for our products. We continue to maintain a 5 star rating on Google and on our store.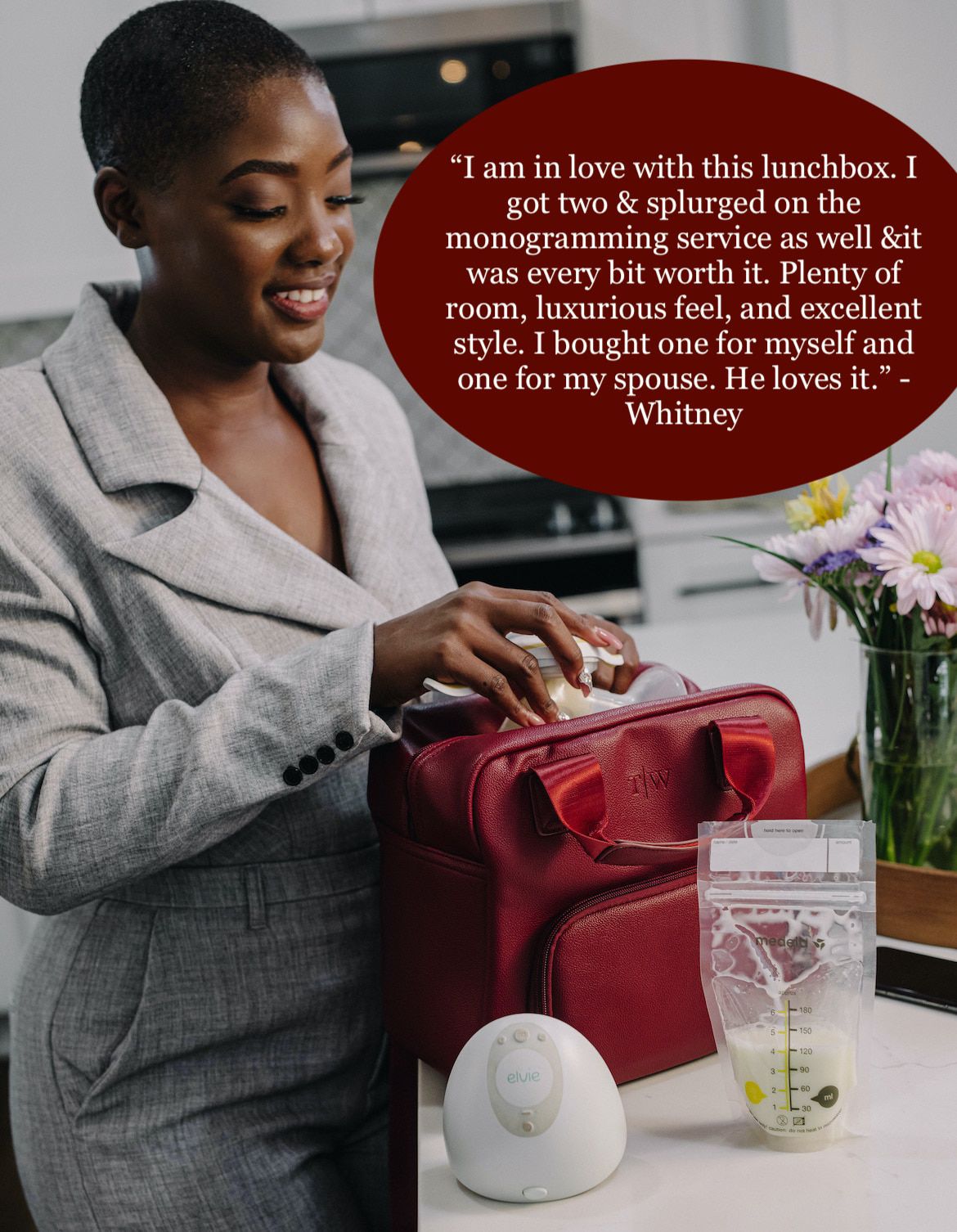 Our customers bring authenticity and realism to our products. They use our totes as a diaper bag, a means to transport medication, a cigar tote and even purchase for their younger loved ones. We do not limit our tote usage and our customers love us for that.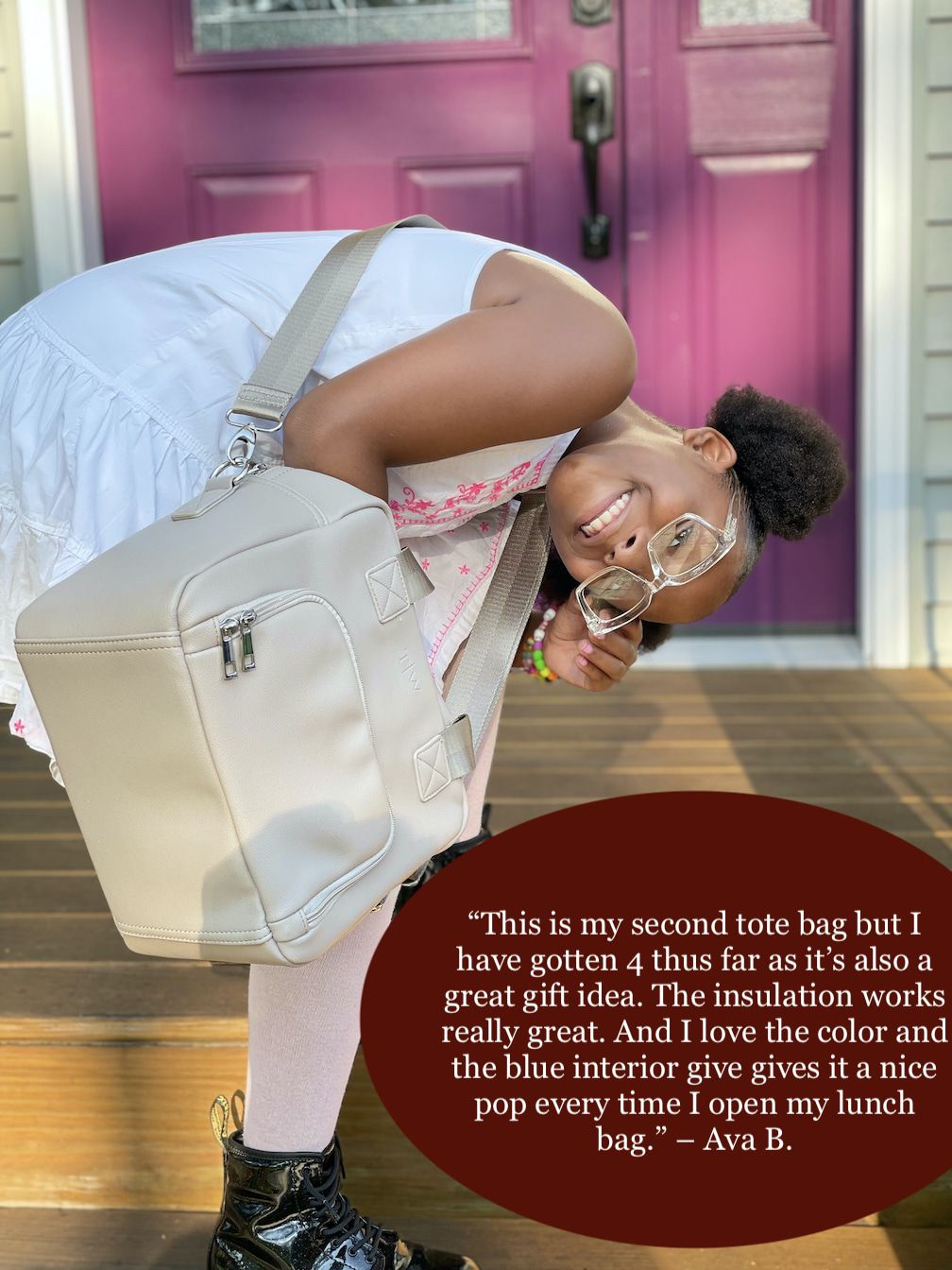 We have also expanded into the corporate gifting space. Our clients are schools, tech companies and law firms, alike. Below are just a few.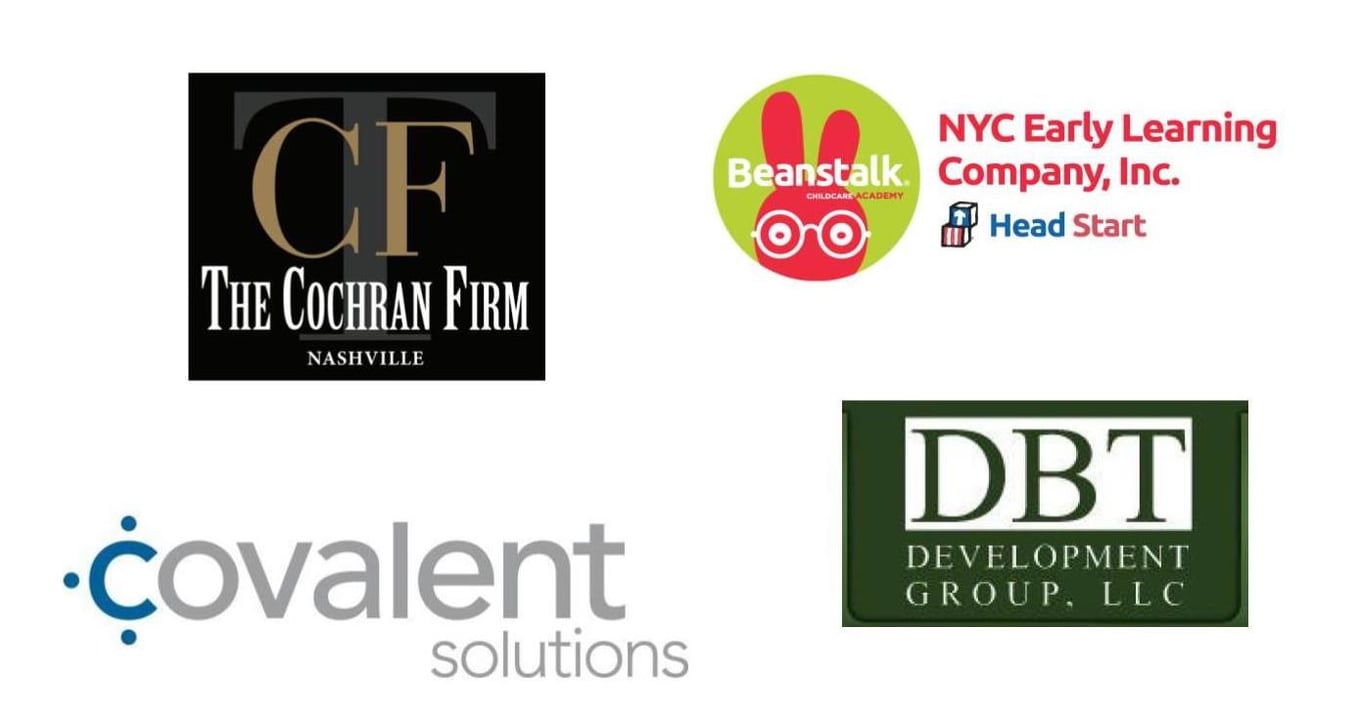 Scaling online and via various distribution channels
T|W Tote sells cross three main channels:
Direct to consumer on twtote.com
Wholesale
e-commerce distribution
T|W Tote has amassed over 1000 unique customers and over 2400 totes sold. We are poised to become a household name in the short term travel market. 70% of our sales are from our direct to consumer web presence. We are developing traction on e-commerce distribution channels such as Etsy and continue to make our stamp in the corporate gifting arena with partnerships like Snappy.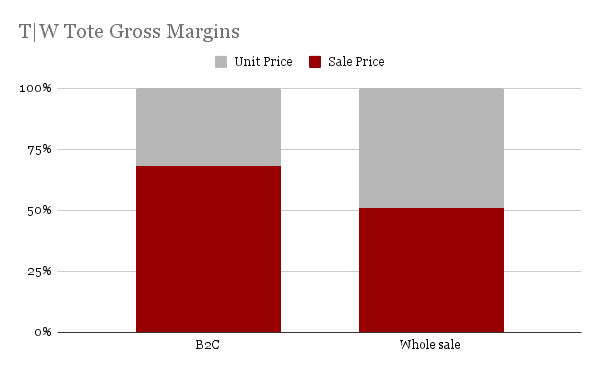 We've developed and are executing a growth strategy to expand our scope of distribution, increase overall revenue, and improve overall margins to 65%.
Targeting the $24.4B luggage and bag industries
Our target industries boast of $24.4 billion in revenue, annually, worldwide. While COVID-19 slowed down international and long-term travel, many individuals tapped into their creativity, redefining what it means to travel. Whether it be 1 day or weekend trips, our target audiences are all forms of transit: train, automobile and are slowly getting back into aircraft travel.
Many of our patrons were once patrons who contributed to the over-usage of plastic and of other brands are elated to make the transition to T|W Tote. They are pivotal in new client acquisition and retention numbers. Of this $24.4B market (TAM), we see the Serviceable market size (SAM) to be $5.7B.
We leave our competitors in the dust
We have identified 3 competitors and realize that we are in a league of our own. T|W Tote is a black-owned company who lives at the intersection of luxury and sustainability. We stand out among the rest.
Become a force to be reckoned with
To date, we have bootstrapped our company with capital infusion from our founders and the support of our community. With new capital investment, T|W Tote immediate goal is to continue to penetrate the lunchbox market with our flagship product while partnering with a national distributor to scale into key markets. This will require a larger team to manage relationships.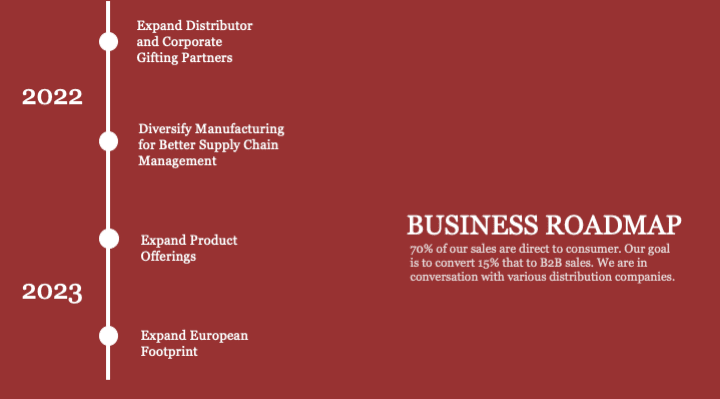 Below is an image of our newest product, T|W Weekender. Launched in January 2022, this duffle bag is ideal for 1-2 day travel. This is our first test in the short term carry market.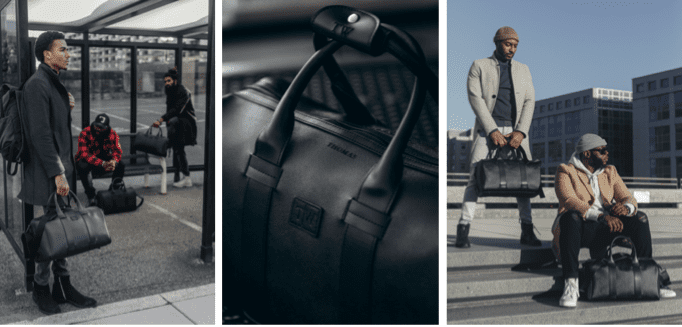 On the strength of our products, drive and intentional planning and execution, we believe we can take T|W to new heights.
T|W Tote has been funded by its founders and a small CDFI loan. The funds from this investment will go towards our inventory, research and development and expanding our team with key personnel hires.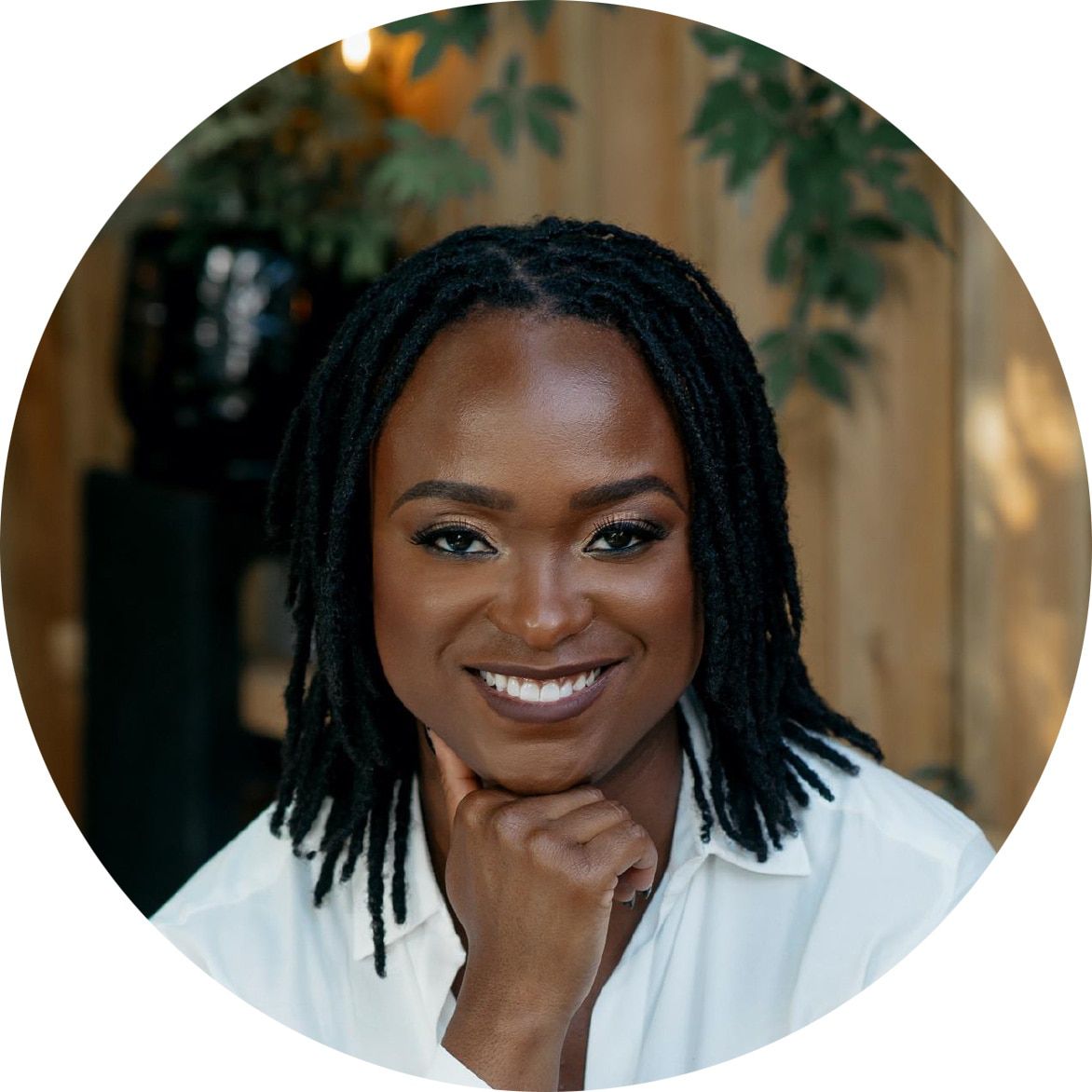 Sherika Wynter
Co-Founder & CEO
Sherika Wynter is a consultant and entrepreneur with vast experience in product development, vendor management, and business development. She has more than 13 years in product and project management. Sherika's background is in mechanical engineering and industrial design from Rensselaer Polytechnic Institute and University of the Arts, respectively.
---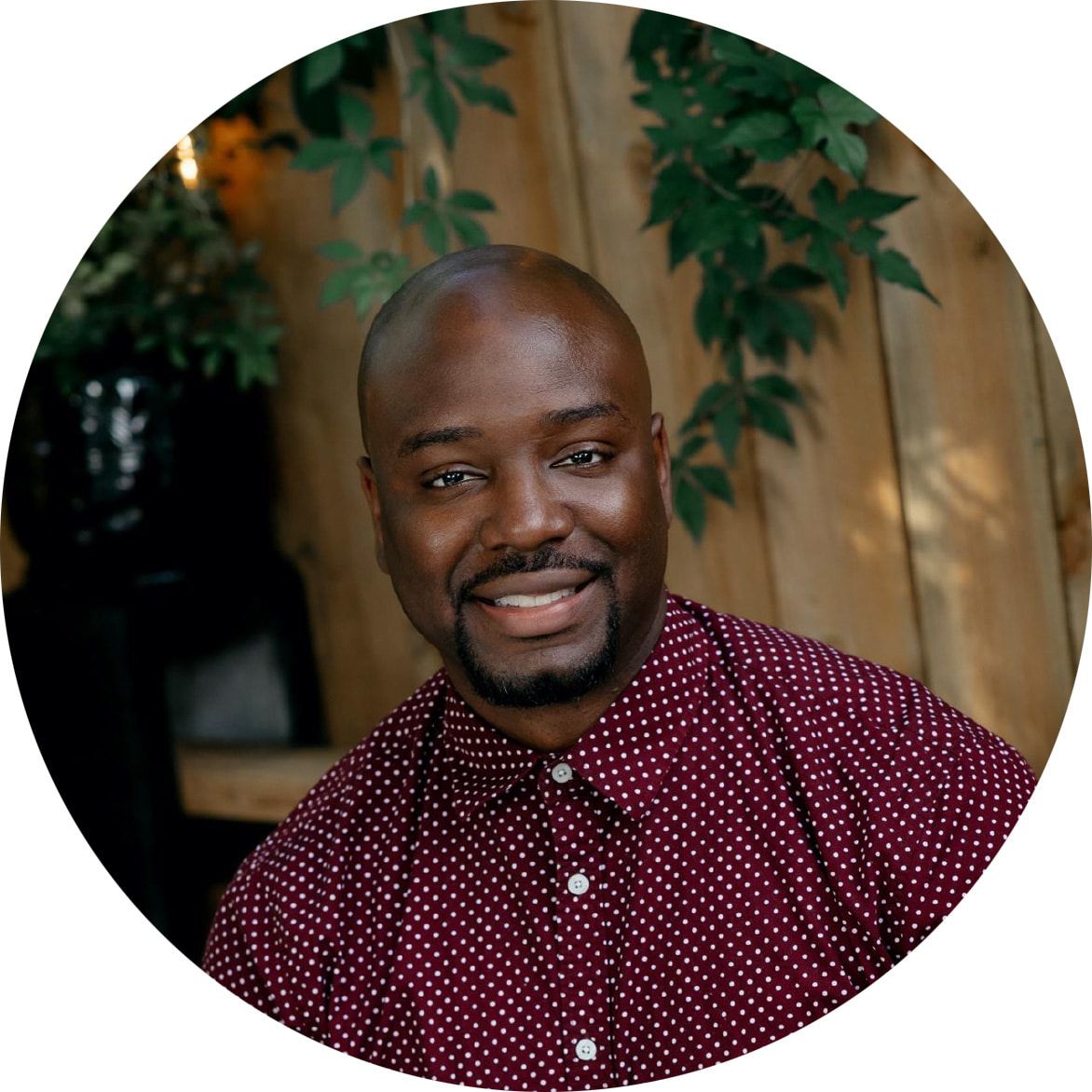 Shallon Thomas
Co-Founder & COO
Shallon Thomas holds an MBA from Washington Adventist University and a Lean Six Sigma practitioner. His career began as a quality engineer in the military defense industry and later served as a consultant for the US patent office.