Our food is making us sick which is a leading cause of chronic diseases...driven by our broken food system
—
...when it could be healing us instead.
—
Food is medicine - can prevent and reverse chronic diseases such as type II diabetes
Elevating food from healthy to healing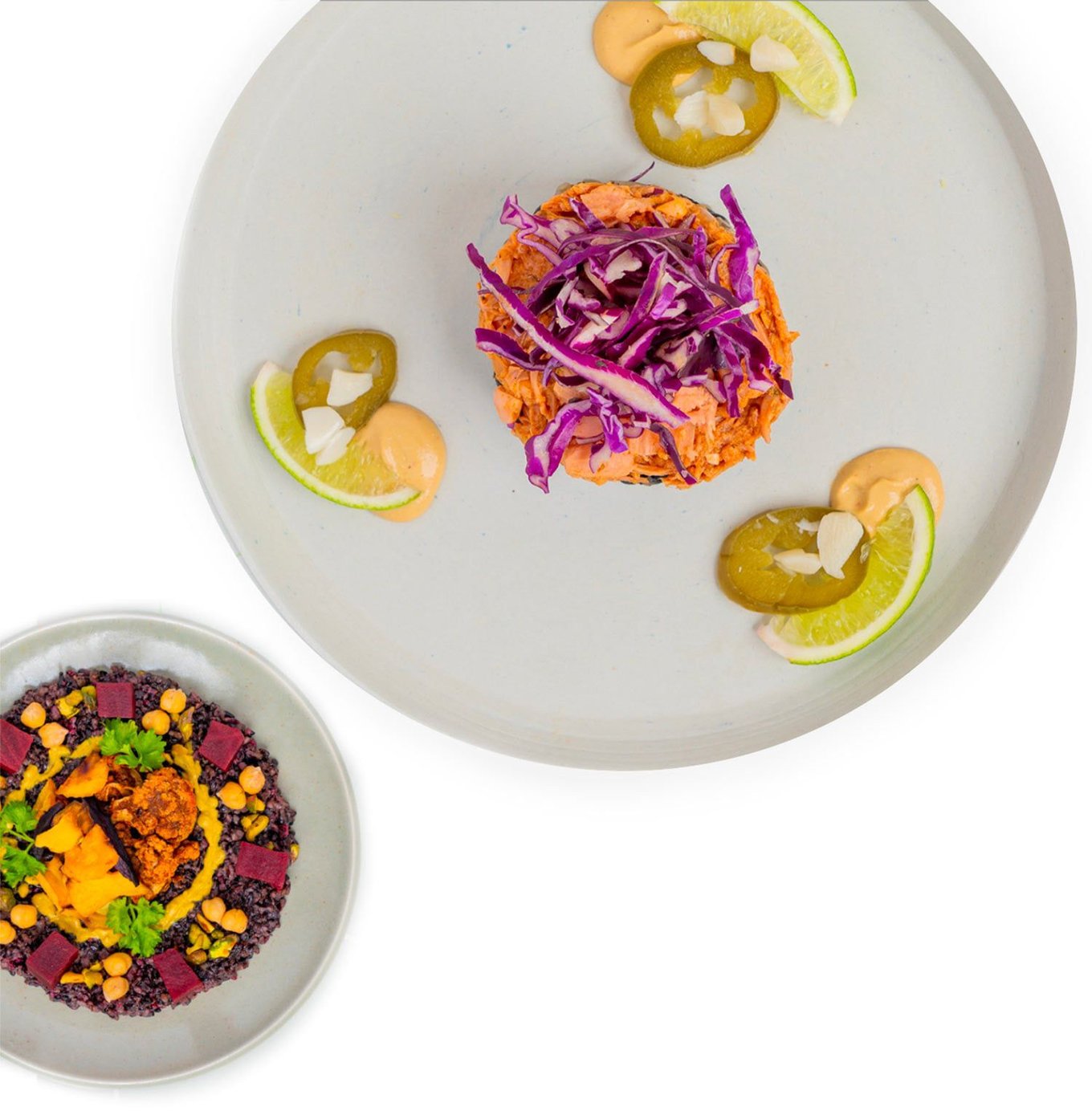 We help you get and stay healthy with our wholesome nutrient-dense products and services.
All of our products have been scientifically designed to provide nutrition at a cellular level.
—
How we deliver our values
—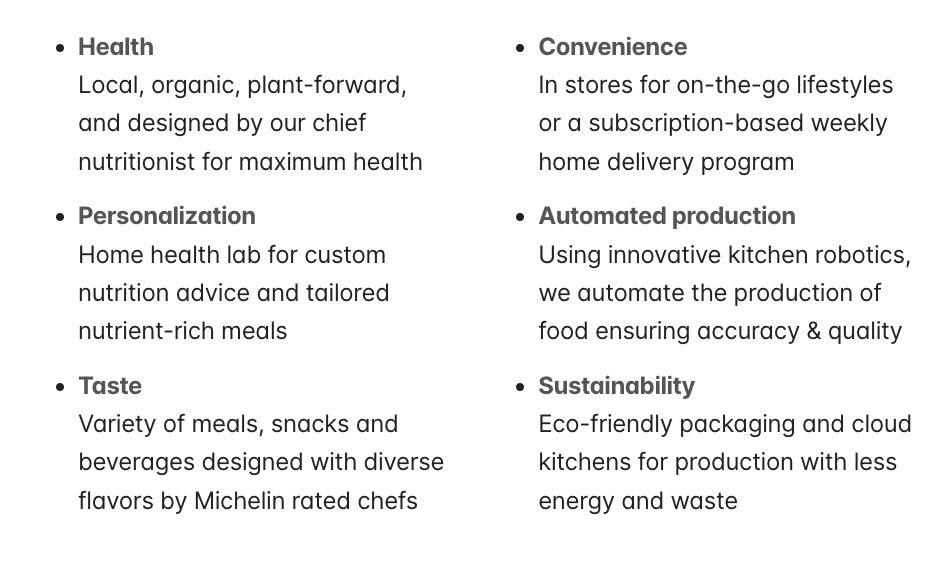 Nutritious, delicious and sustainable plant-forward meals from the freshest ingredients

VitaJuice in R&D (Q3 launch)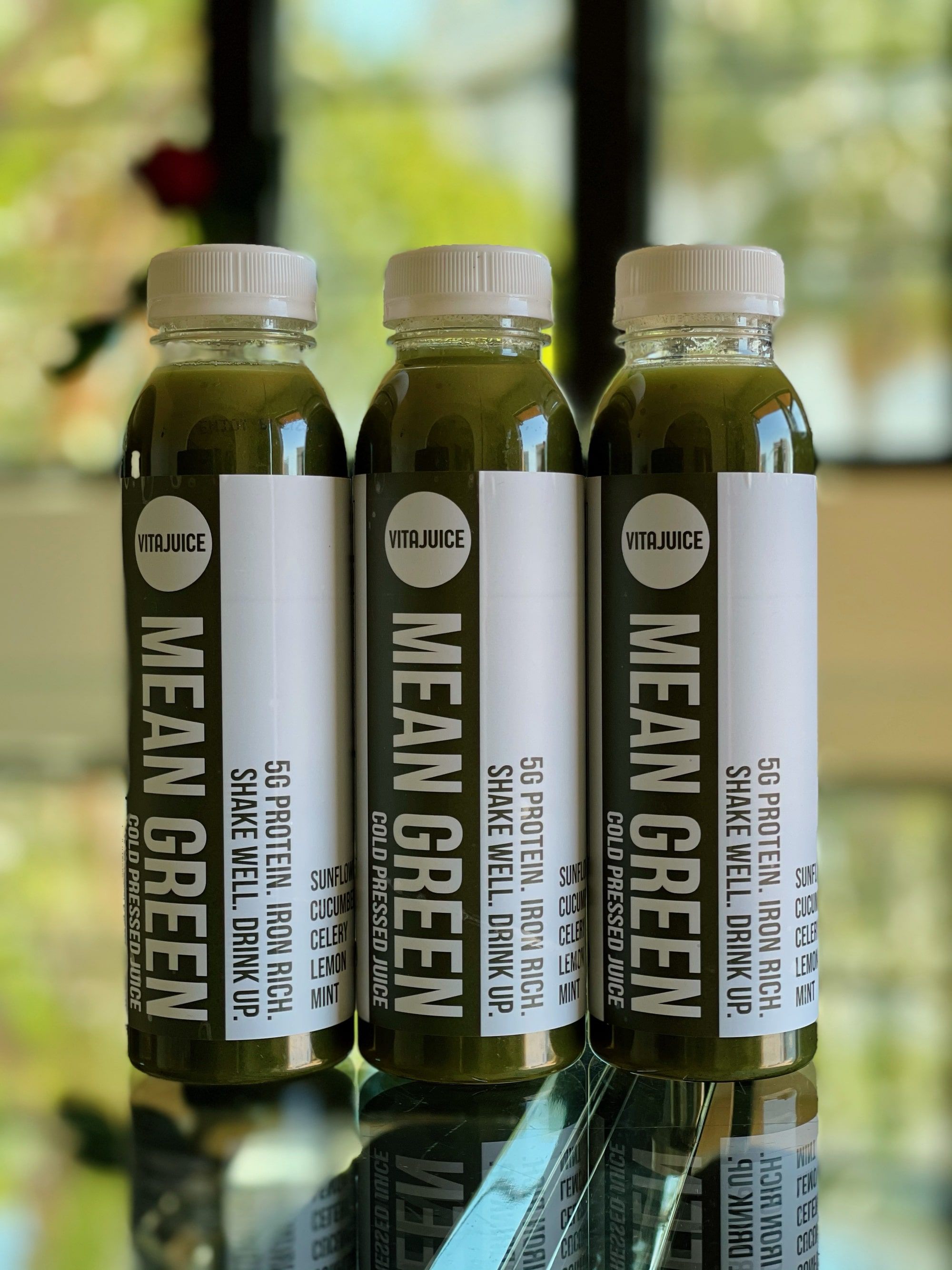 We wanted to create a juice that is nutrient-rich and free from all fruit sugars — making it suitable for diabetics and incapable of negatively affecting blood sugar.
Drinking our Mean Green juice regularly offers numerous health benefits, including improved digestion, strengthened immune system, weight loss, and reduced inflammation.
It provides an excellent source of plant nutrients and chlorophyll, which promotes the production of red blood cells as well as aiding in blood cell regeneration.




---
VitaHealth (Beta launched) - Telehealth Service providing nutritionist + dietician guidance that's reimbursable by insurance
We are now launching our Telehealth service under VitaHealth that pairs customers/patients with dieticians/nutritionists to provide guidance on their journey for optimal dietary health and eventually 360 degree health coaching (stress, sleep, exercise, mental health coaching). Our Telehealth service will be eligible for 100 million patients and accepted by over 100 insurance companies for reimbursement nationwide. It's currently in Beta with our first paying customers/patients onboarded with additional services to come...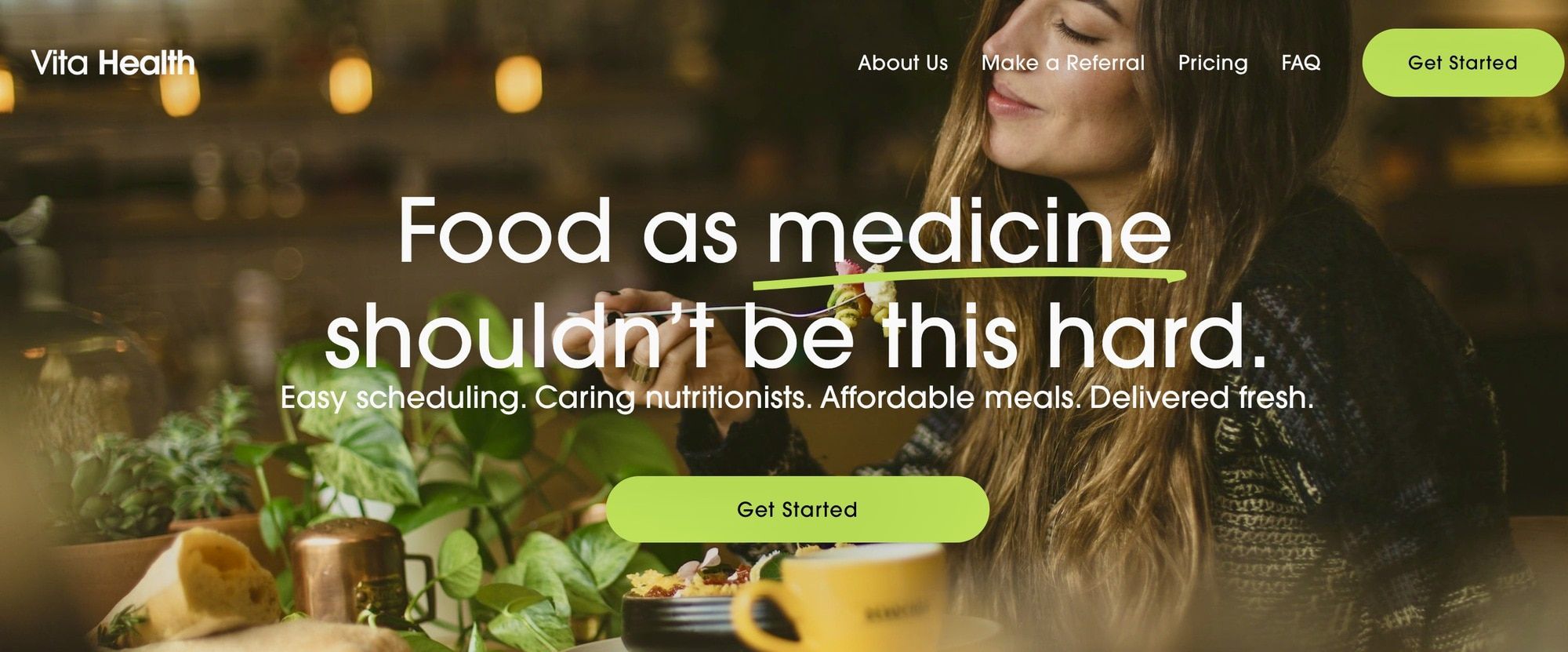 Launched in SF Bay Area, HQ'd in LA and now officially NATIONWIDE!
300,000+ meals shipped!
$1M+ Annual Revenue!
---
Our fresh meal line uses sustainable de-compostable packaging 100% made from corn fiber for Retail Channel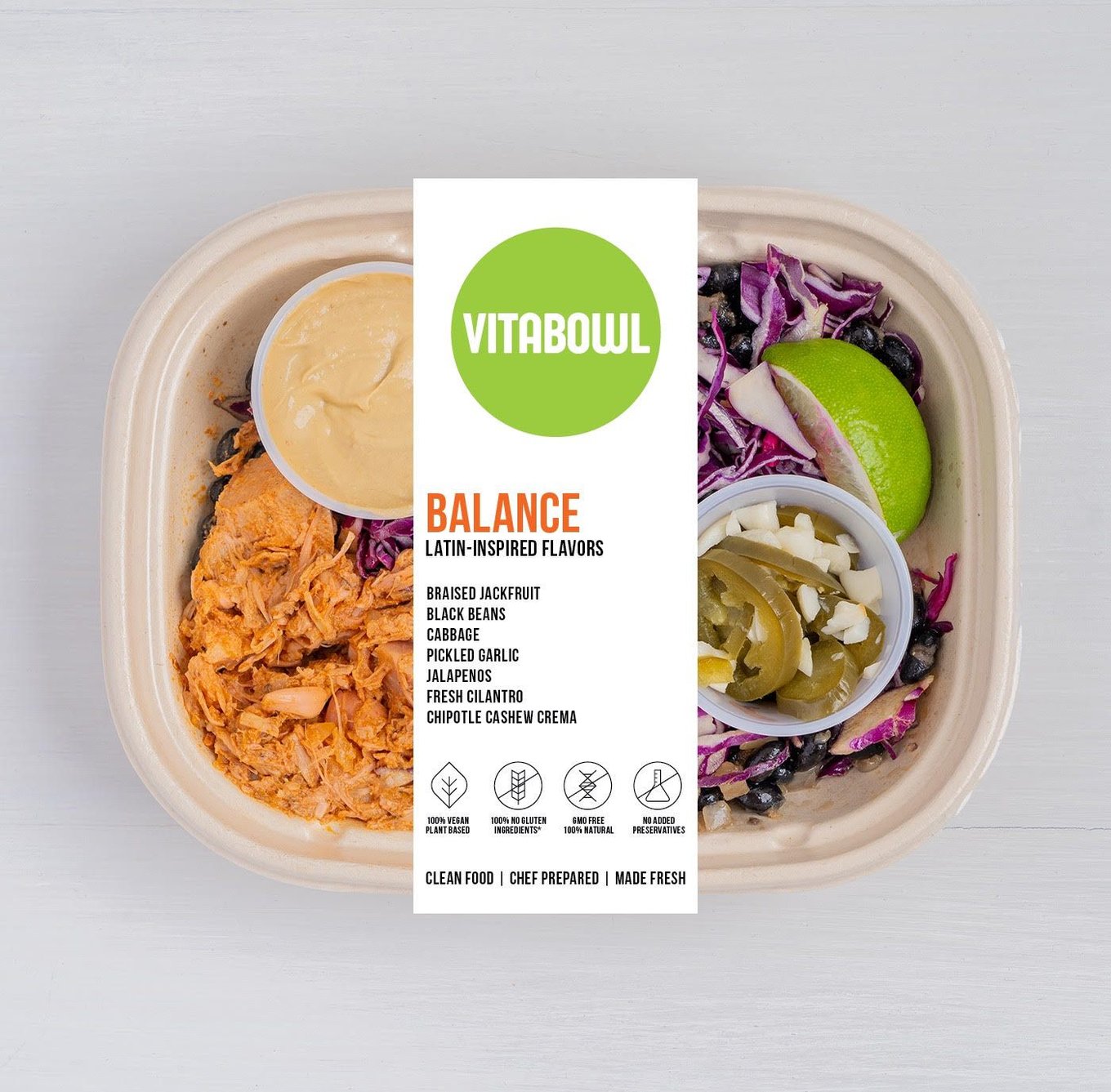 ---
VitaBowl Production Facility
Your browser does not support HTML5 video.

VitaBowl in Retail

---

VitaBowl in Sunlife Organics
---

---
Currently available in 41 States nationwide...
---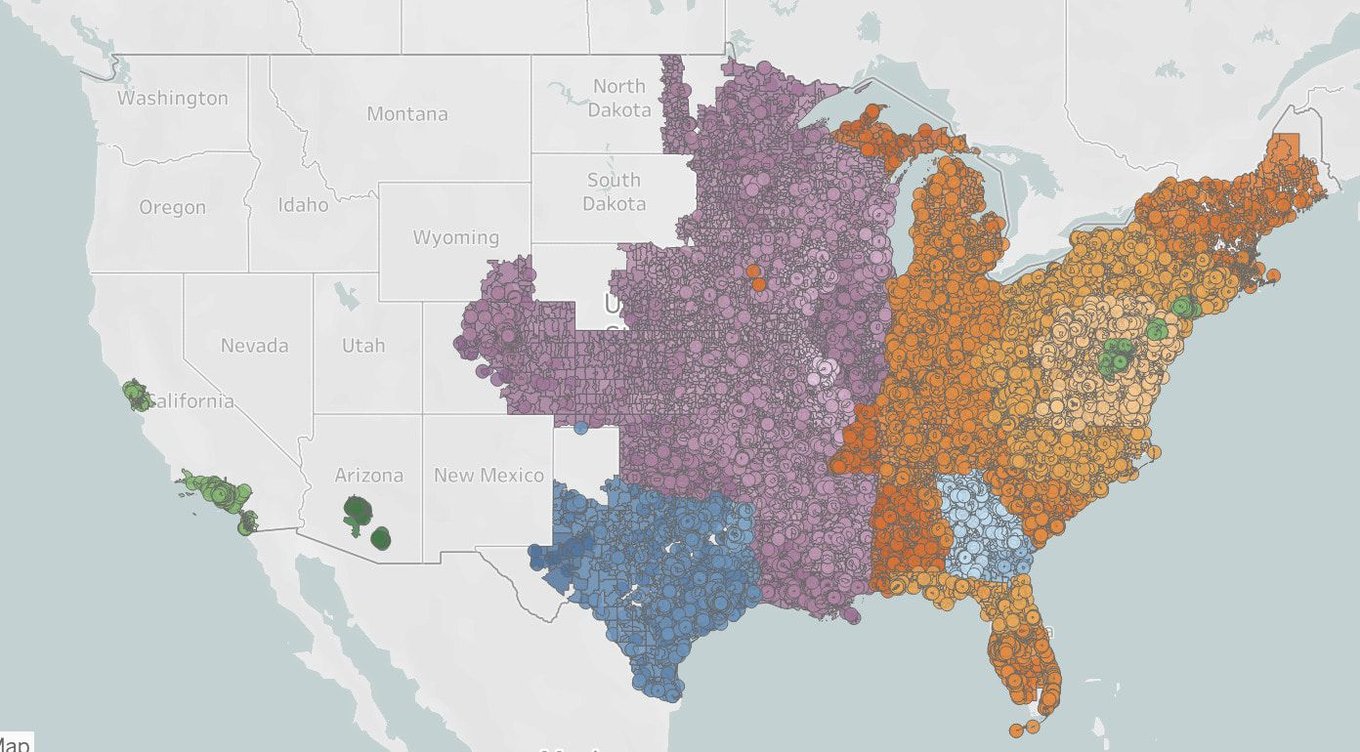 ---
VitaBowl Timeline

---
Los Angeles market
---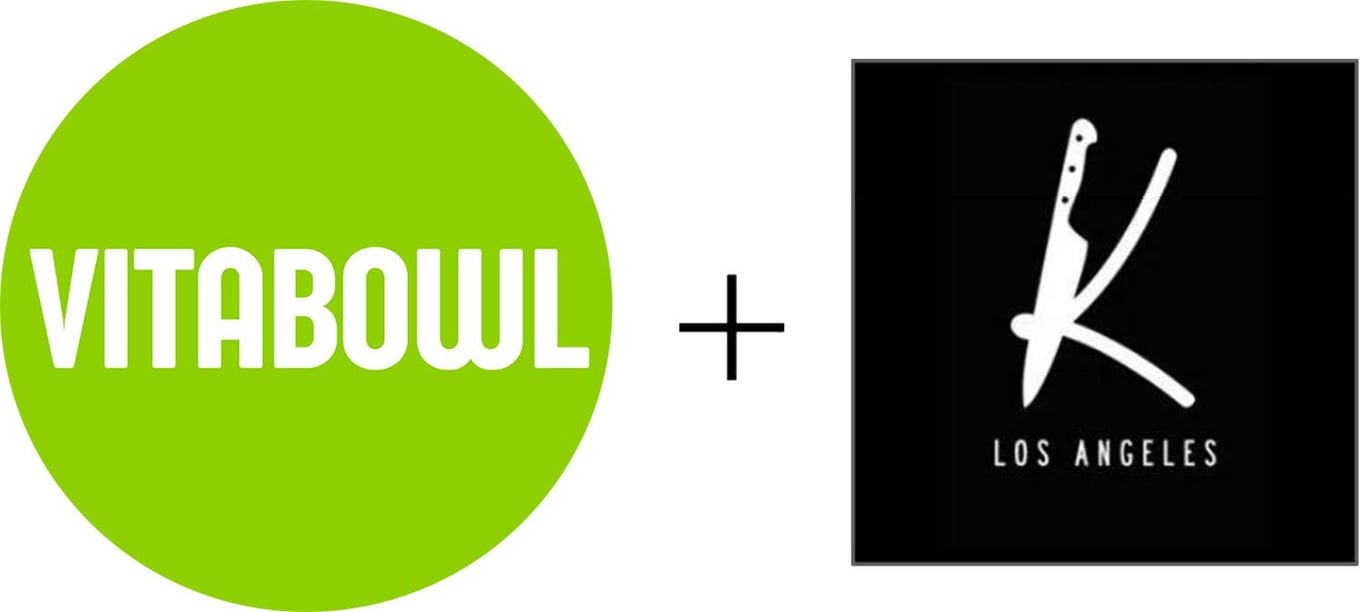 KleanLA acquisition September 2021.
8,000 loyal customers in Southern California (including
Arnold and Katherine Schwarzenegger)
B2B accounts: Earth Bar and Equinox
Production and R&D kitchen
Additional plant-forward offering SKU line (expands TAM)
---
Medical Advisory Board
---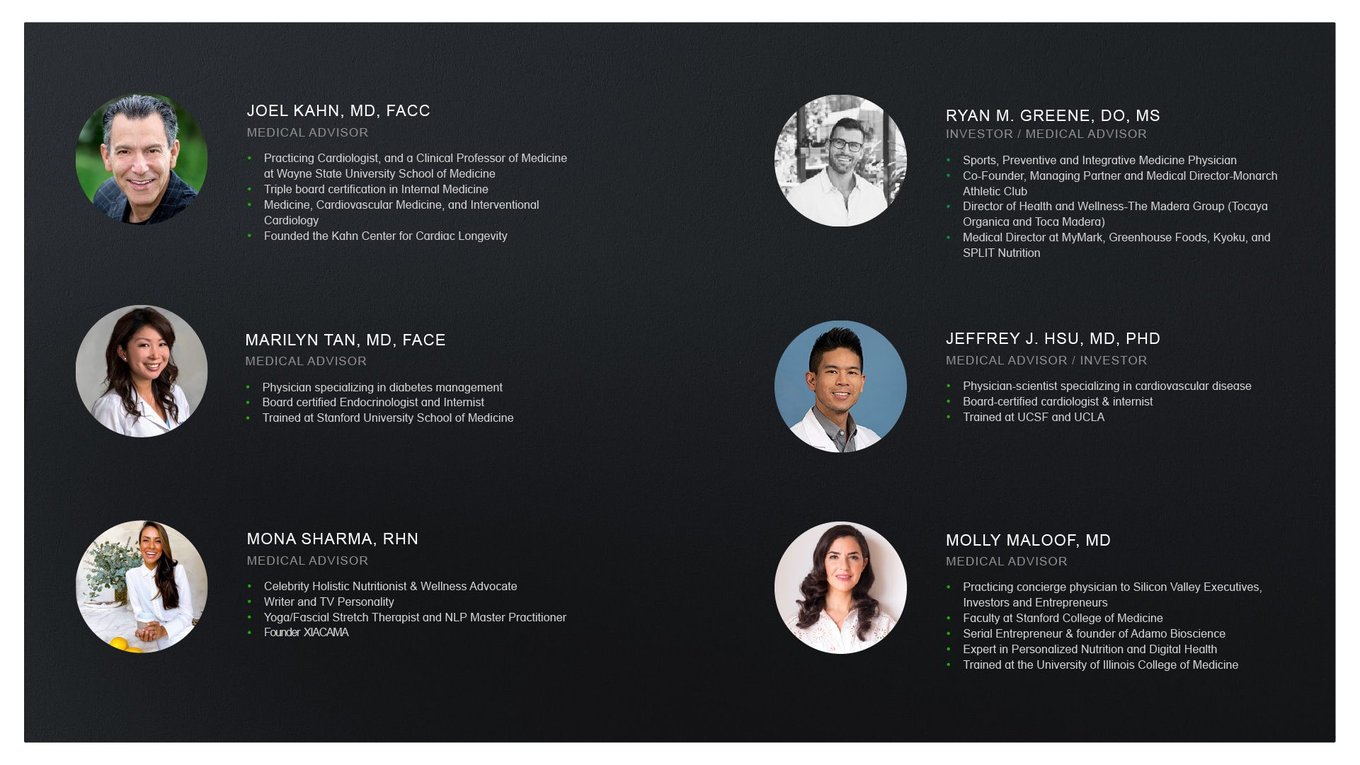 ---
Partnerships
---


---
Financial Projections (Year 1 + 2 achieved)
---


B2B Customers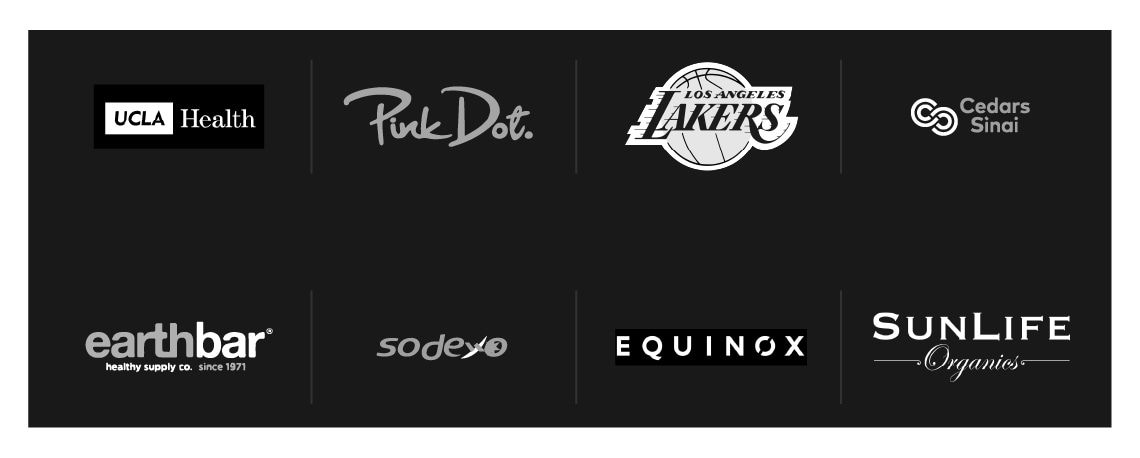 What people say about us?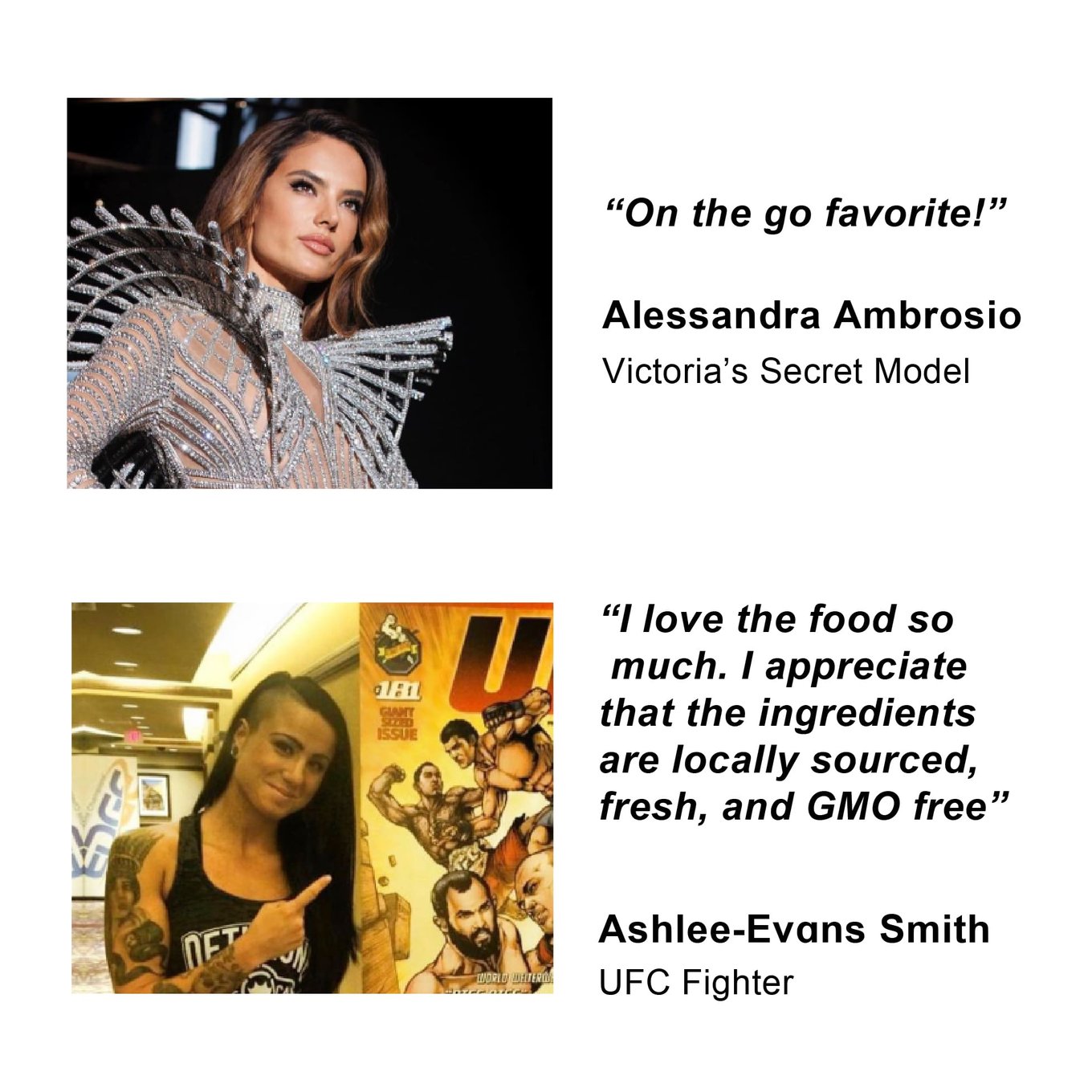 Personalized, Pre-Made Meals as a Service (online, retail and food service including hospitals)
No matter if you are an individual, startup, or institution, VitaBowl is at the forefront of nutritional and technology innovation by building one of the first personalized, pre-made meals as a service tailored to the health and medical profile of our customers.


Food as Medicine market to hit $35.3B in next decade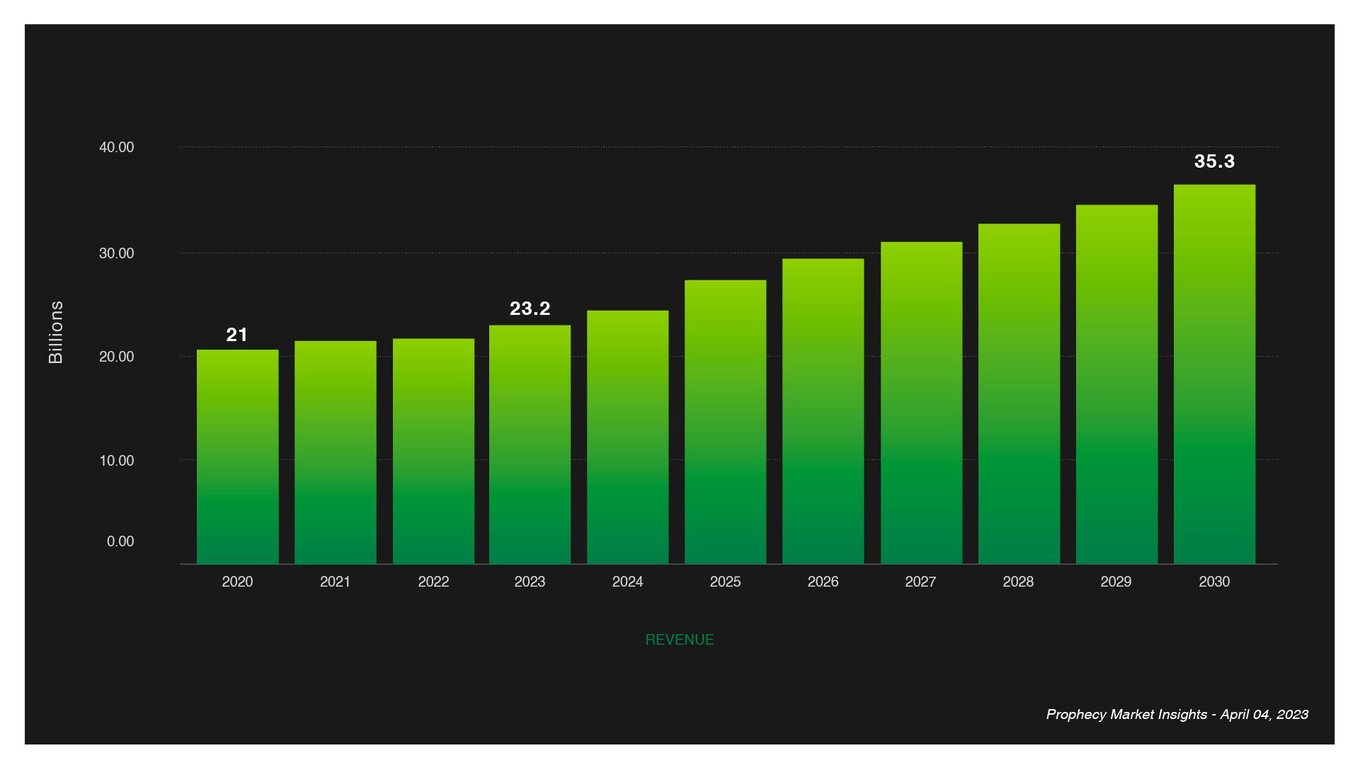 Growing prevalence of chronic conditions
The rising frequency of diseases such as malnutrition and diabetes is also a major driver of market expansion. According to the International Diabetes Federation (IDF), around 463 million persons had diabetes in 2019, with this number expected to rise to 700 million by 2045. Medical foods can help alleviate the symptoms of diabetic neuropathy, which is one of the most common complications in diabetic patients. Furthermore, according to WHO report from 2020, roughly 462 million adults worldwide are underweight, making medicinal meals, along with enteral feeding, the first line of treatment for malnourished patients. Medical foods that can help with these deficiencies creates growth opportunities for the Food as Medicine market.
Segmentation
The Global Food as Medicine Market is segmented based on route of administration, products application, distribution channel and region.
On the basis of route of administration, the Global Food as Medicine Market is segmented into oral and enteral. Oral route of administration has a large share due to the great commercial viability of orally delivered goods as well as a strong preference for orally administered medical meals thanks to their ease of use. Powders, tablets, puddings, and pre-thickened products are among the many types of oral supplements available. Modulen, a Nestle medical food, for example, is helpful in restoring nutritional requirements in Crohn's disease patients.

We reimagine the way food heals the world...
by leading the movement to make plant-forward, medically-tailored superfood meals delicious, personalized, and accessible to all.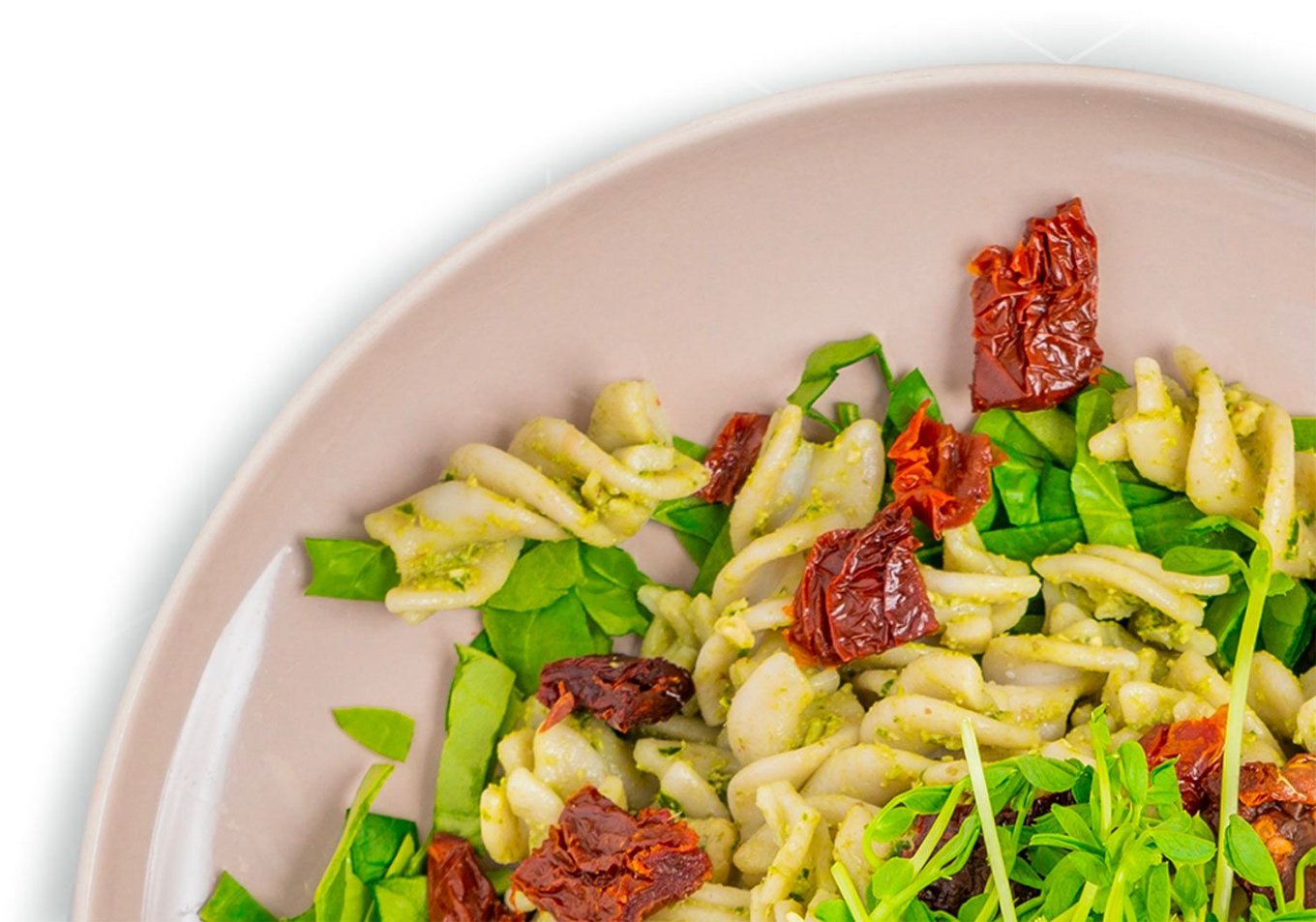 Food is culture, love, joy. It is our lifeforce. It is what gives us energy to do what we love daily. But when we're sick, malnourished or unhealthy, our potential is limited. That is why food is also medicine for our bodies and soul.
Here at VitaBowl, we are leading a movement to make the most delicious, healthy, and clean, clinically-proven plant-based foods affordable and accessible by anyone. Across the entire world. On demand.
We are a tech company that connects the physical and digital worlds to help make nutritionist designed, chef-refined superfood meals delivered at the tap of a button.
Because we believe in a world where superfood meals should be accessible. And in a way that is sustainable for our planet. Begin your journey to heal yourself without judgement from others—whether it's to lose weight, treat diabetes, or simply maintain good health—with zero cognitive load and a tap of a button.
We empower you one meal at a time and give you access to our world-class nutrition, medical, and culinary team regardless of your gender, race, religion, abilities, sexual orientation, or dietary preference. We are committed to never compromise our promise to provide the highest quality superfoods to our customer, local communities and cities, and soon, our diverse set of international partners.
Providing access to food that is truly nourishing
...to help as many people as possible heal from the inside out.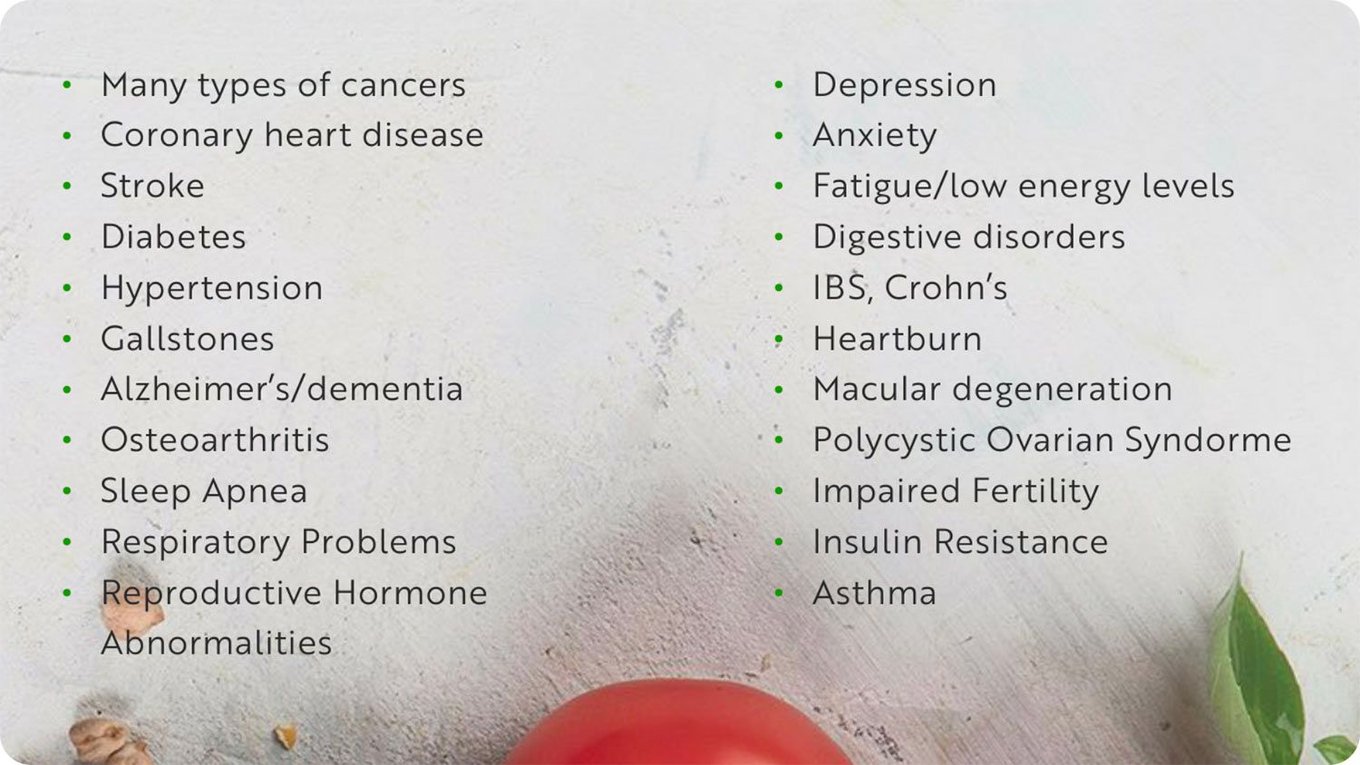 Institutional investors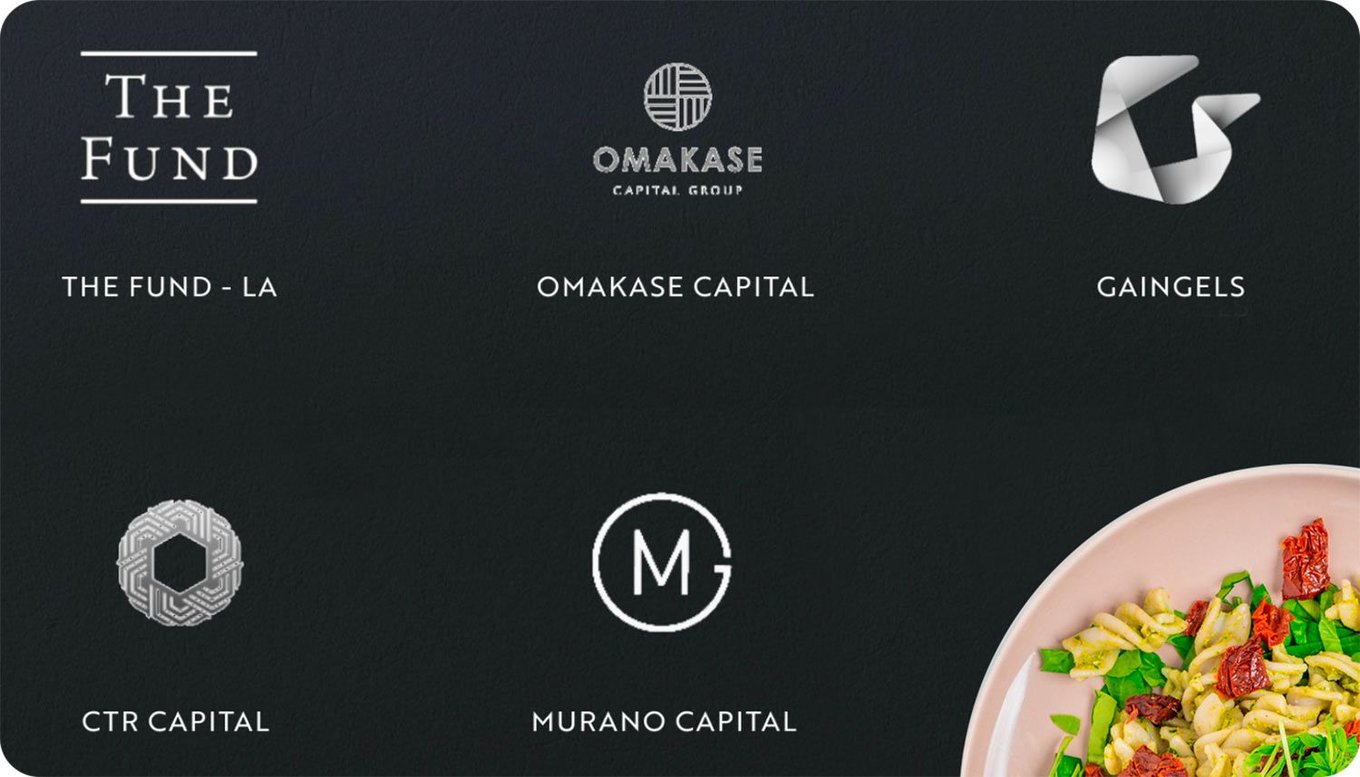 VitaBowl has raised $3 million to date through VC funds including Gaingels (top 5 VC in the world), Murano Capital, LA Fund, Omakase Capital, 360 Founder Collective, CTR Capital (investor in Oura Ring), as well as prominent founders and investors including the CEOs of Right Rice, AKUA, etc.
Today, we're raising growth capital on Republic to fund the national roll-out of our frozen medically tailored meal and pressed juice product lines. Funding will go to investing in key operations and logistics talent to support the company's omnichannel growth, as well as to support scaling marketing and advertising, and continued R&D on future products.
A personal realization that "food is medicine"
—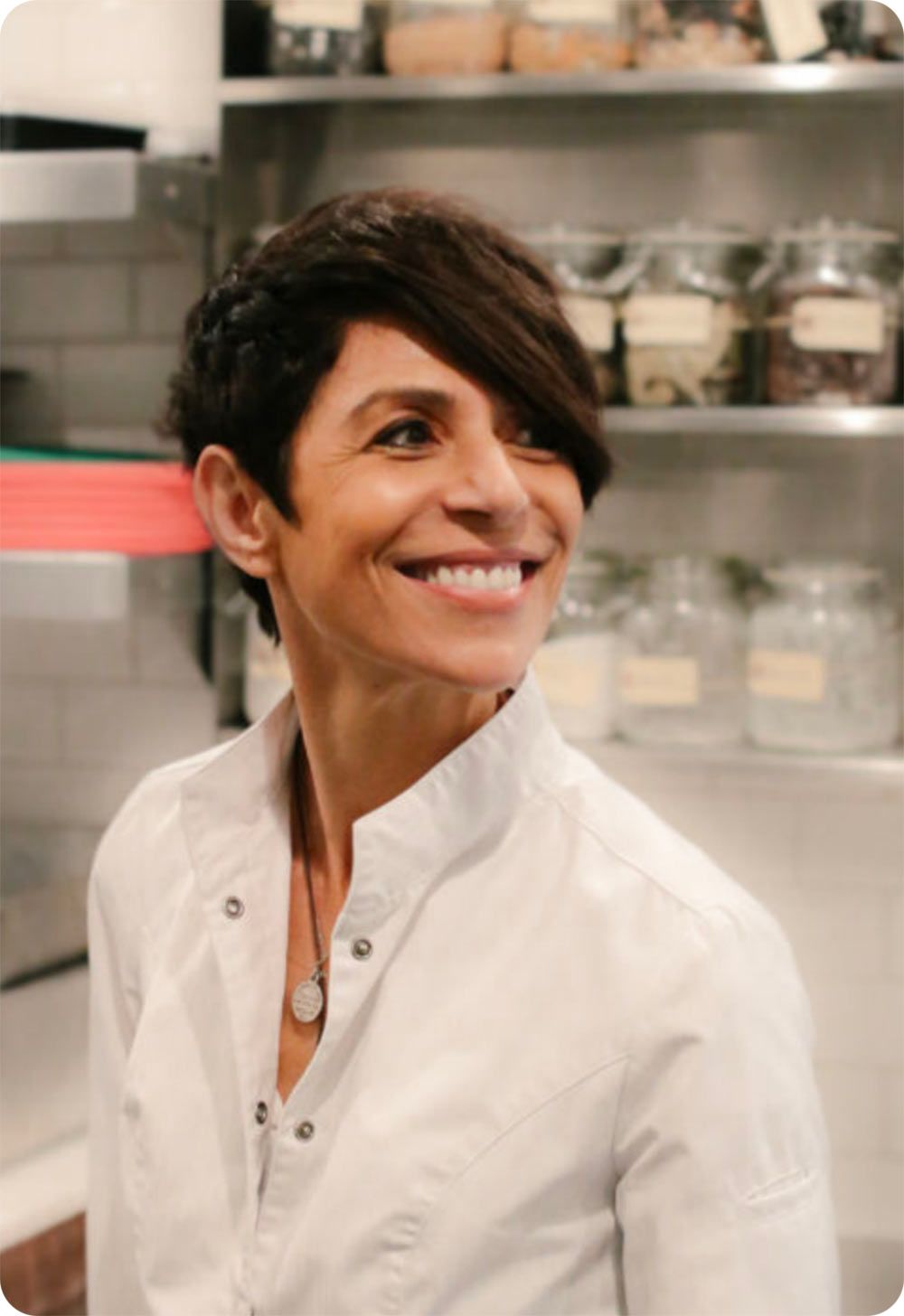 Dominique Crenn is the Co-Owner and chef of the 3-Michelin starred restaurant Atelier Crenn in San Francisco. In 2018, she was awarded three Michelin stars, becoming the first woman in the United States to be given this honor.
In the spring of 2019, Crenn was diagnosed with an aggressive form of breast cancer. During her treatment, she felt best while eating wholesome, nutrient-dense foods. Her body started to heal, and she embodied the idea that "food is medicine."
Crenn co-founded VitaBowl to create accessible and delicious plant-based products, scientifically designed to benefit the body.
VitaBowl is a CPG plant-forward company focused on providing meals with superfood options, pressed juices, and snacks that take a nutrition-first approach — with Michelin flair.


Proven executive team with diverse backgrounds and deep expertise
Dominique Crenn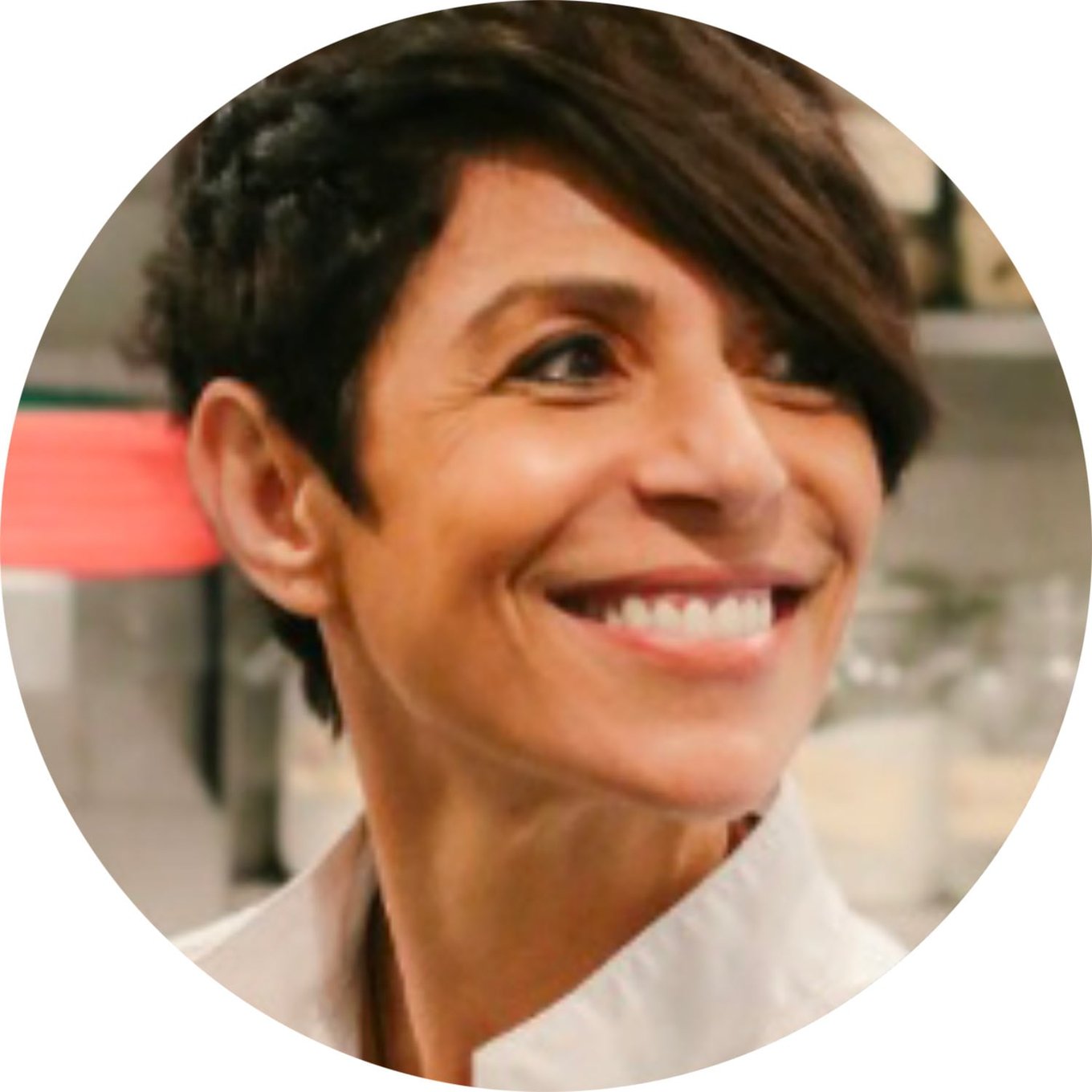 Co-Founder / Head of Culinary Council
Chef and Owner of Atelier Crenn
Founder of Petit Crenn
Founder of Crenn Dining Group
Sarah Brandow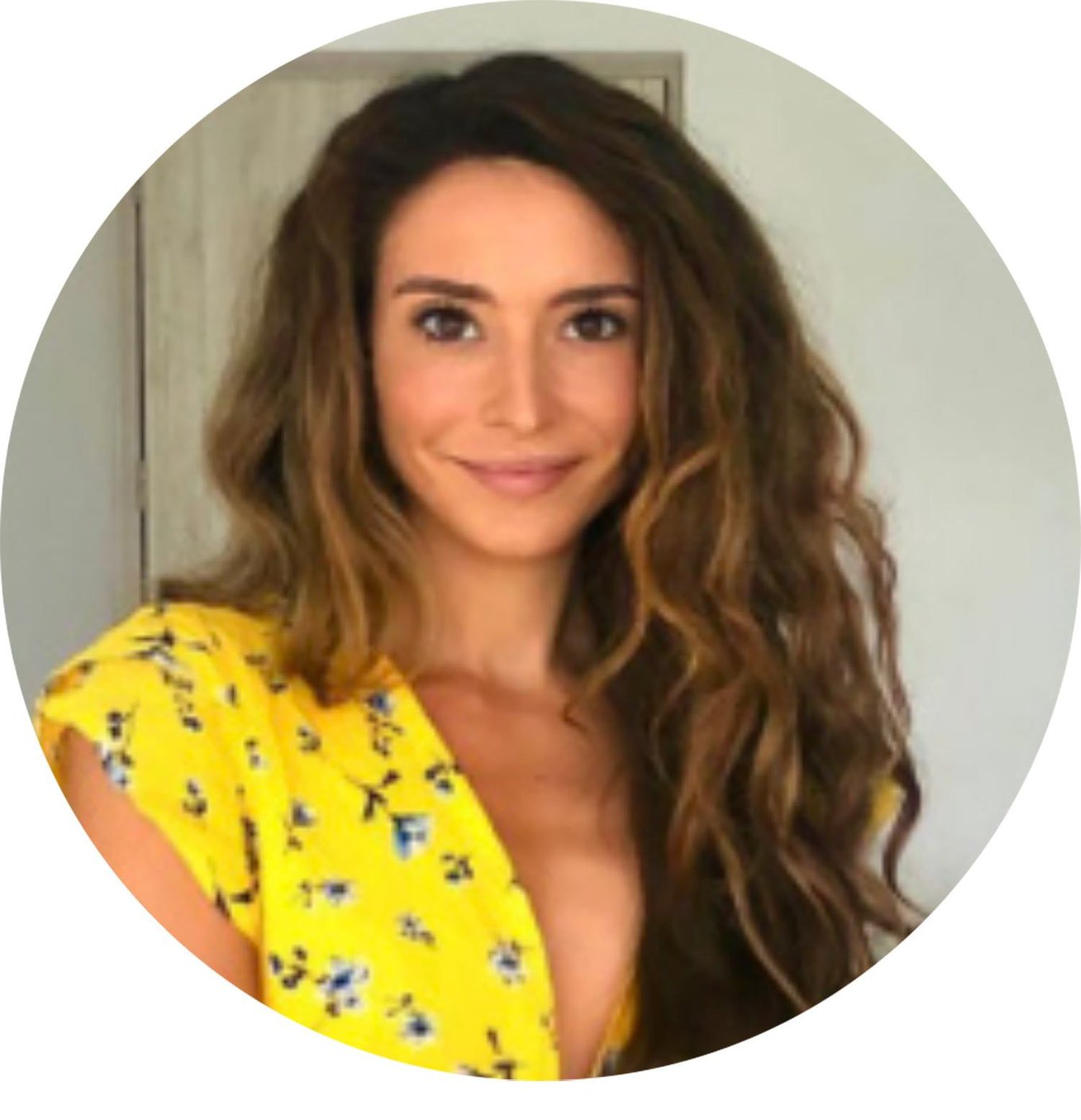 Co-Founder / Chief Nutritionist
Plant-based Nutritionist, MSc
Master of Science (MSC) — University of Westminster, London UK
Registered with the Association for Nutrition (AFN)
Denis Lam
CEO / Head of Product
Serial technology entrepreneur and angel investor with multiple exits
Founding member of Done.telehealth startup; led Product that scaled company to 30+ states and $100M valuation in 12 months
UC Berkeley Biomedical Engineering, PlugNPlay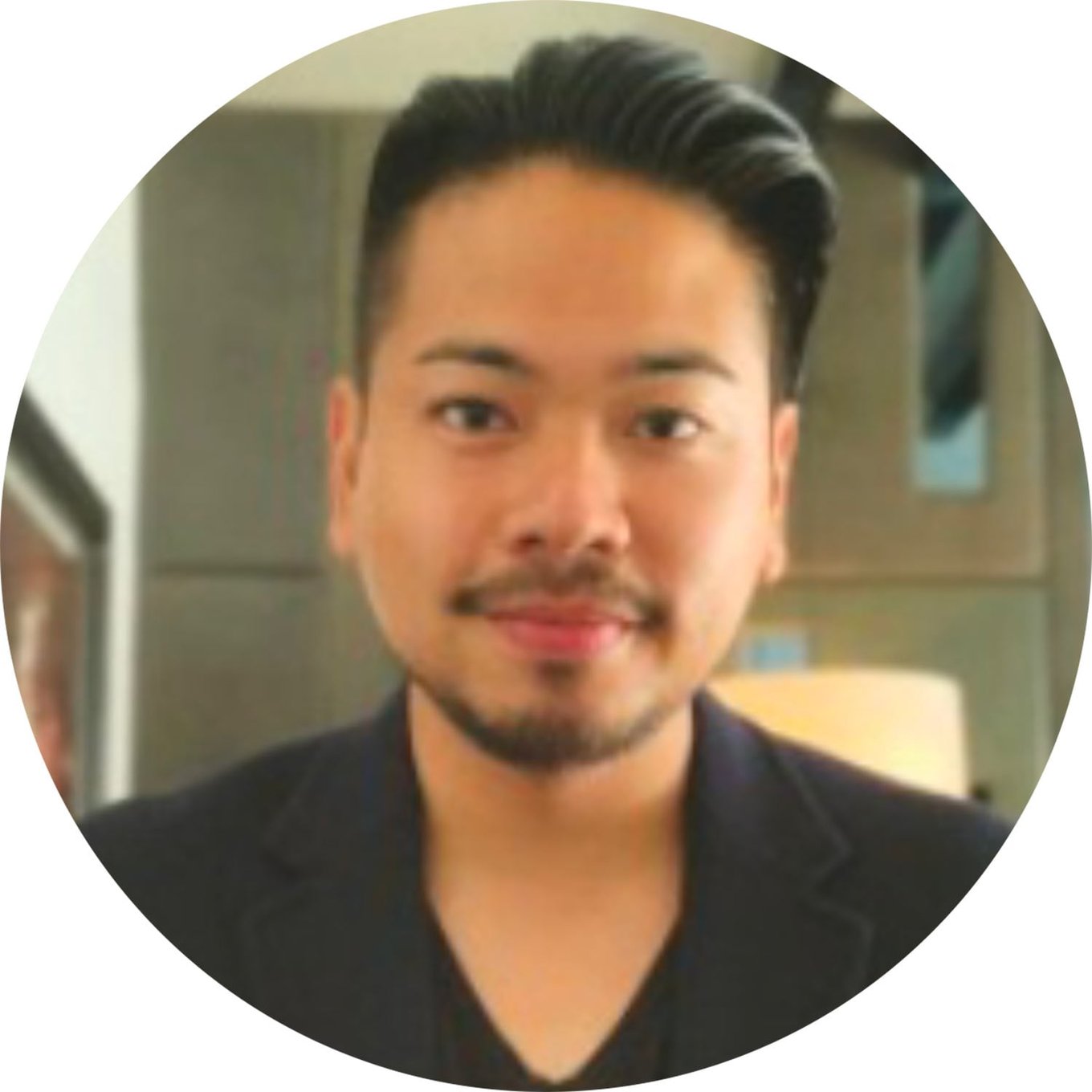 Miko Lorenzo
Co-Founder / COO / Board Member
Food & Bev. Operations at Ritz Carlton
Managed $10M in P&Ls and $1M in wine inventory
Operational experience at Marriott International, The Village Pub, Bacchus Management, Mourad, The Battery, Taverna, and Black Cat
VitaBowl is a Food as Medicine, sustainable and conscious company on a mission to bring nutritionally designed + medically tailored meals to the mainstream market. We're one of the first companies to tie insurance reimbursement to medically tailored meals and provide a 360 degree Telehealth service pairing customers/patients with nutritionists/dieticians and soon health coaches.
Food as Medicine is a rapidly growing market and VitaBowl intends to tap right into it with it's unique approach on manufacturing, distribution, and reimbursement model along with pairing it with technology so the customer experience is seamless therefore making one's health easier to manage and control.
VitaBowl's brand resonates deeply with thousands of customers because we care deeply about human health, animal rights, environmental health, and making our impact taste extremely delicious.