EV and energy storage sectors heavily rely on Chinese lithium refineries, which emit substantial CO₂. To reduce dependence and environmental impact, Green Lithium's refinery will provide sustainable lithium hydroxide to market players, ensuring stability and supply security.
Currently the global EV and energy storage sectors are wholly reliant on lithium produced by Chinese refineries which are environmentally unfriendly, emitting large volumes of CO₂. This critical dependence will be further amplified by a continued increase in demand for battery chemicals in China and globally, creating major insecurity of supply.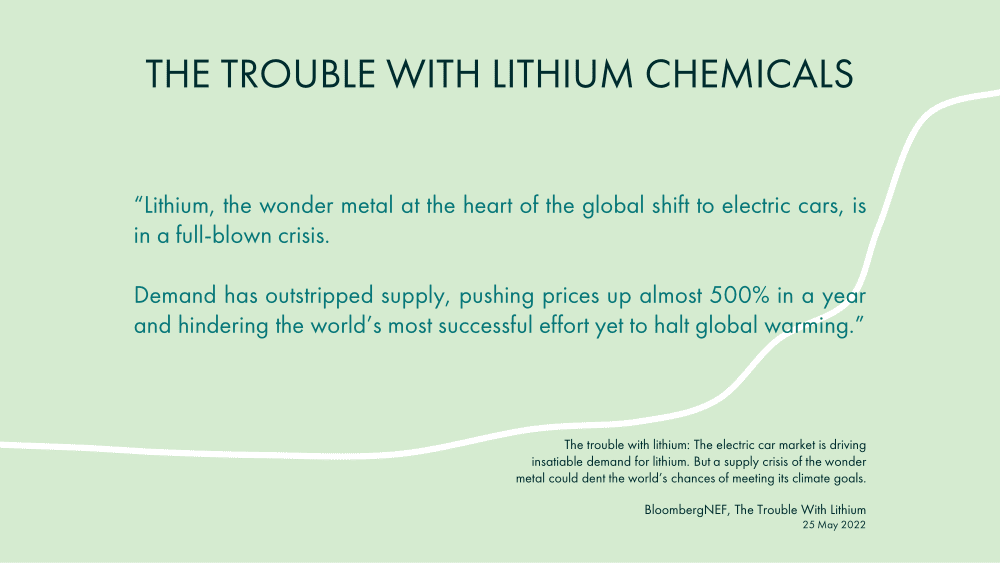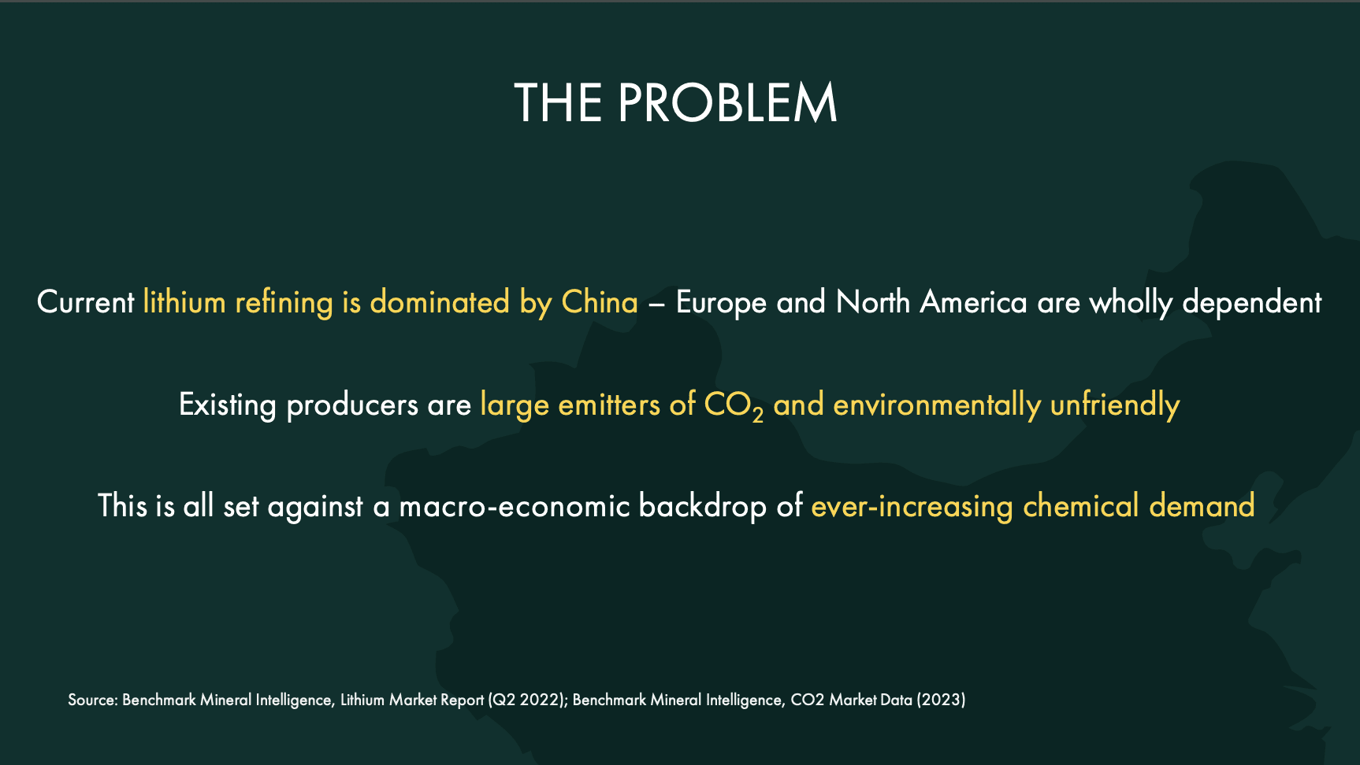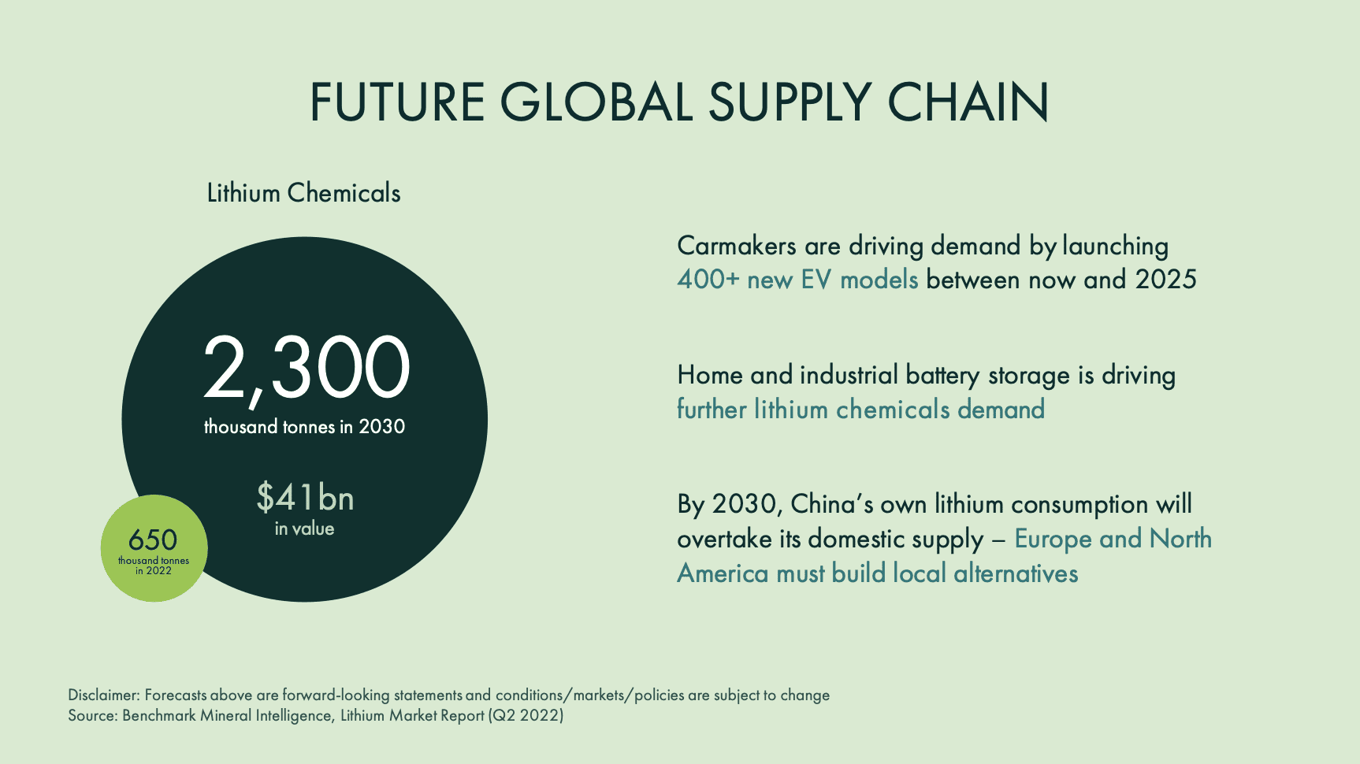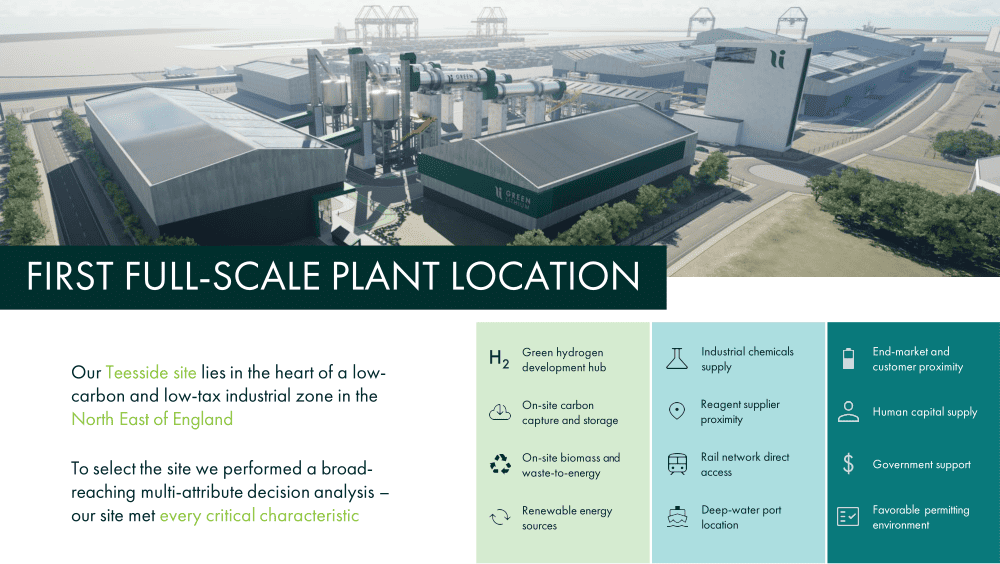 Green Lithium believes the solution is a UK lithium refinery that can serve the European market in an environmentally-friendly way whilst providing a stable and secure supply of lithium hydroxide to European cathode producers, battery manufacturers and auto OEMs.
This capital raise is an opportunity to invest in Green Lithium's development phase and support the company as it progresses towards construction of the refinery.
While Green Lithium has future plans for North American growth, in the immediate term and in the context of the pre-existing US Inflation Reduction Act (IRA), the UK-US tie up under the Atlantic Declaration is a very exciting development. It includes the immediate launch of negotiations on Critical Minerals Agreement between the two countries, giving buyers of vehicles made using critical minerals from the UK access to tax credits in line with IRA. Further details of the declaration are still to be announced.
Substantial accomplishments to date
---
Jan-21 | Initial funds secured. Now at $8.2m total, being $6.6m equity, plus $1.6m in UK Government national grants.
Jul-21 | Flowsheet proven. Metso:Outotec laboratory-scale analysis on spodumene samples from 3 prospective suppliers, at 90% yield.
Aug-21 | Engineering study complete. Metso:Outotec engineering study, giving refinery-specific capex, opex and other key data.
Sep-21 | Commenced appointing key consultants, including WSP as owner's engineer and Worley as balance of plant designer.
Jan-22 | LCA report delivered. Minviro independent life cycle assessment confirming our CO₂ competitiveness verses operating Chinese refineries.
Apr-22 | Trafigura MOU agreed. Covering supply sourcing, offtake sale and potential investment – building on other supply chain MOUs.
Sep-22 | After EY's successful 2021 diligence, Gardiner & Theobald assured capex estimate to AACE standard.
Oct-22 | Global investment bank Société Générale appointed to run project financing activity.
Nov-22 | HOTs and sale exclusivity agreed with PD Ports over optimal port-side plot in a UK-based low-tax special economic zone.
Dec-22 | Flowsheet proven at scale. Metso:Outotec continuous pilot analysis on spodumene samples from 3 prospective suppliers, again at 90% yield.
Apr-23 | UK planning permission application submitted, and we are aiming for approval in summer 2023, paving the way to build.
May-23 | UK patent application submitted for process by-product reuse innovation.
Green Lithium operates on a B2B model, selling lithium hydroxide (LiOH) and potentially other refining by-products for revenue. Contracts are secured prior to operations. Spodumene concentrate, which constitutes 60% of production cost, is contracted based on LiOH prices or through tolling agreements, providing a contractual hedge. Both LiOH and spodumene concentrate are priced in US Dollars, mitigating FX volatility.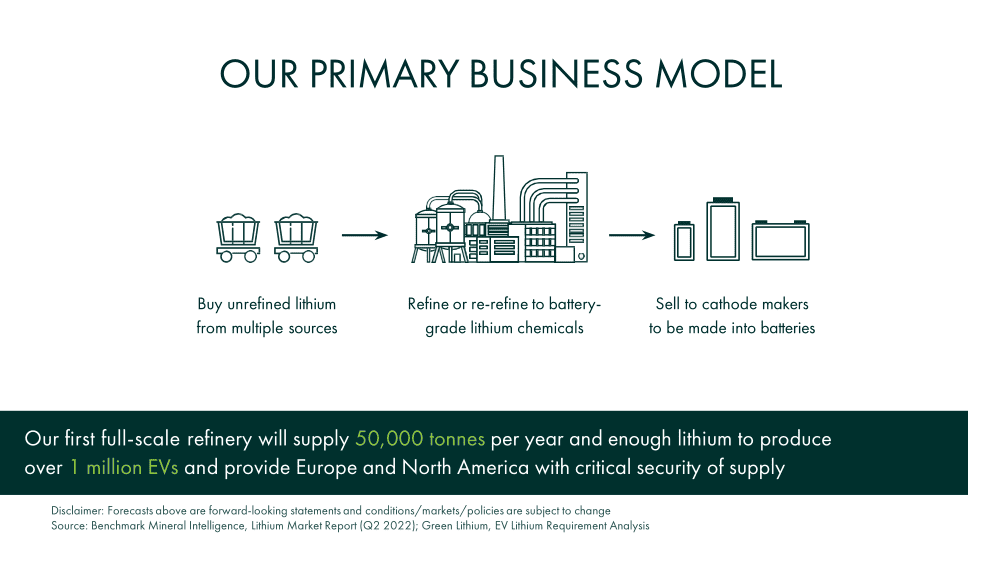 Having successfully raised the required funding to support our top three priority workstreams via Republic's UK-based crowdfunding platform Seedrs, we have now been selected to offer the investment opportunity to a wider international market via Republic. We have extended our target capital raise with proceeds now contributing towards the following top four critical workstreams requiring completion in advance of construction.

1 | Key engineering design packages preparation and commencement (30% of capital raised)

2 | UK site option/lease agreement finalisation and associated costs (16%)

3 | Spodumene procurement activity towards securing a binding supply agreement (26%)
4 | Key Scale-Up Plant engineering design packages and a bankable feasibility study (BFS) (28%)
Green Lithium has a proven, delivery-focused team of employees and external partners with a track record of successfully completing multi-billion-pound critical infrastructure projects.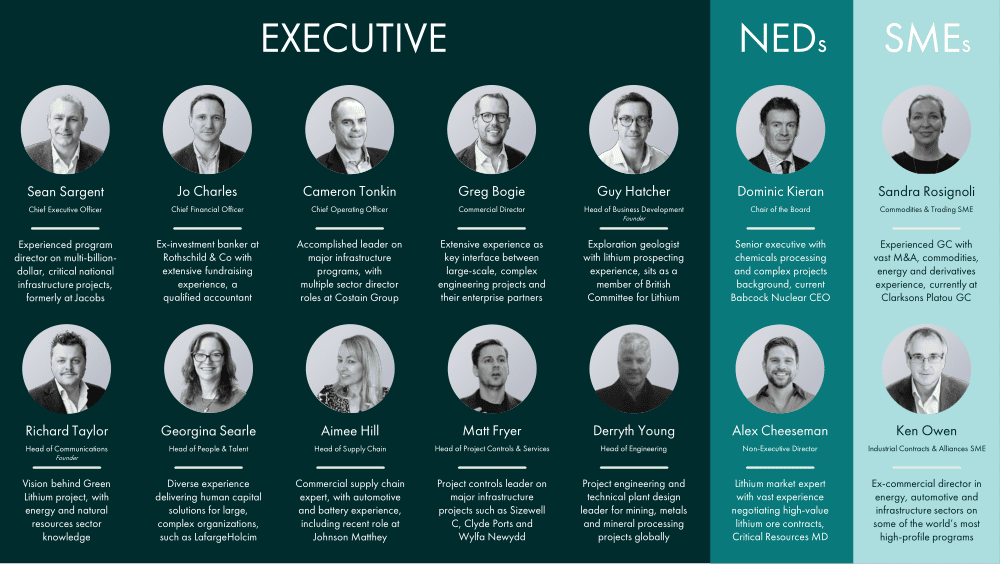 In addition to the carried interest Republic Deal Room Advisor LLC is entitled to for the syndicated investments it organizes, certain principals of Republic Deal Room Advisor LLC may have a personal interests in these investments, as disclosed below. When making an investment decision please review any applicable disclosures as they represent pre-existing financial interests held by those principals of Republic Deal Room Advisor LLC.
We do not represent that the information contained herein is accurate or complete, and it should not be relied upon as such. Opinions expressed herein are subject to change without notice. Certain information contained herein (including any forward-looking statements and economic and market information) has been obtained from and/or prepared by the Company or other third-party sources and in certain cases has not been updated through the date hereof. While such sources are believed to be reliable, Republic Deal Room Advisor LLC does not assume any responsibility for the accuracy or completeness of such information. Republic Deal Room Advisor LLC does not undertake any obligation to update the information contained herein as of any future date.