Digital Asset Management is Overwhelming
Web3 users find it difficult to track their total Crypto and NFT value. Resulting in most users managing their portfolio on spreadsheets.
Users are frustrated and need to visit multiple platforms to access data and tools.
Users lack liquidity, as the available loan options make it difficult for borrowers and lenders to connect.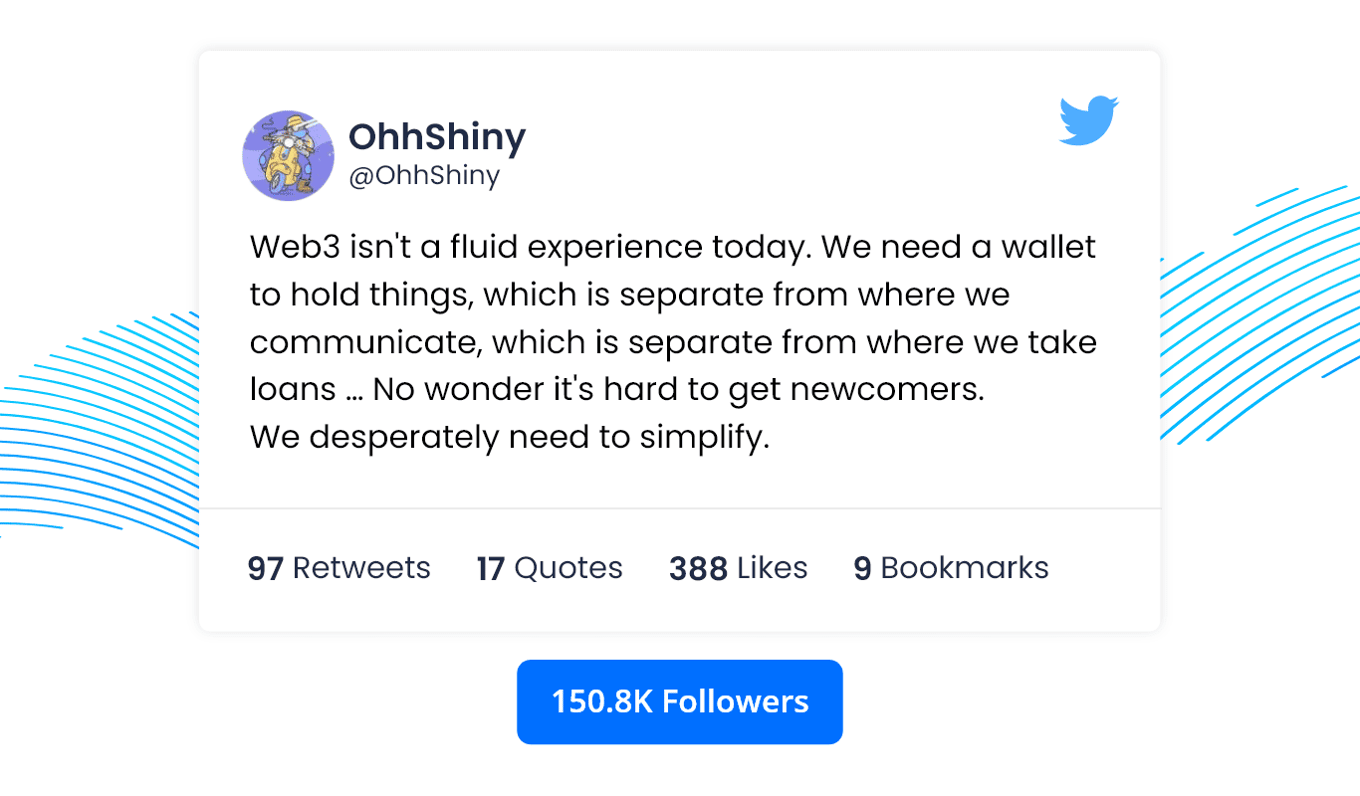 A Web3 Fintech Platform
That's Sticky
A simple platform that calculates a user's total value in seconds while providing financial data to manage their digital assets better.
One platform that aggregates data & tools, eliminating the need to visit multiple platforms.
Access liquidity via our loan marketplace, using AI to connect borrowers and lenders, unlocking billions in capital from digital and physical assets.

---
"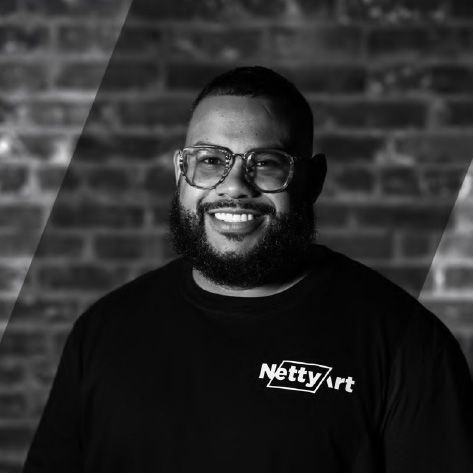 As an early NFT adopter, investing hundreds of thousands, I found it challenging to calculate the value of my digital assets. I spent countless hours visiting multiple platforms with poor UX, data, and loan options. After feeling frustrated by the current solutions, I decided to create NettyWorth."

—July Grullon, NettyWorth Founder & CEO
Manage & Borrow Against All Your Assets
Beta Version 3 is live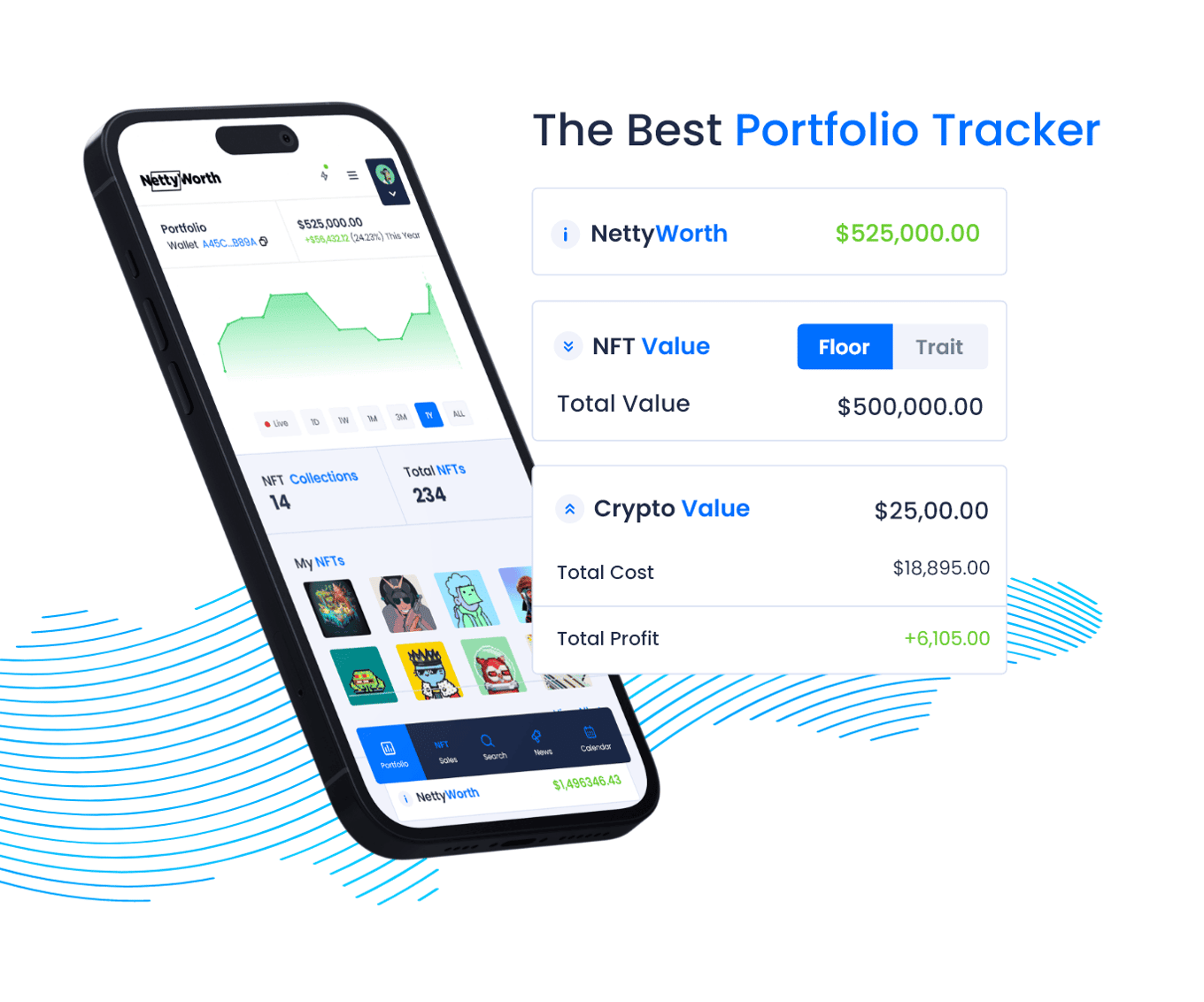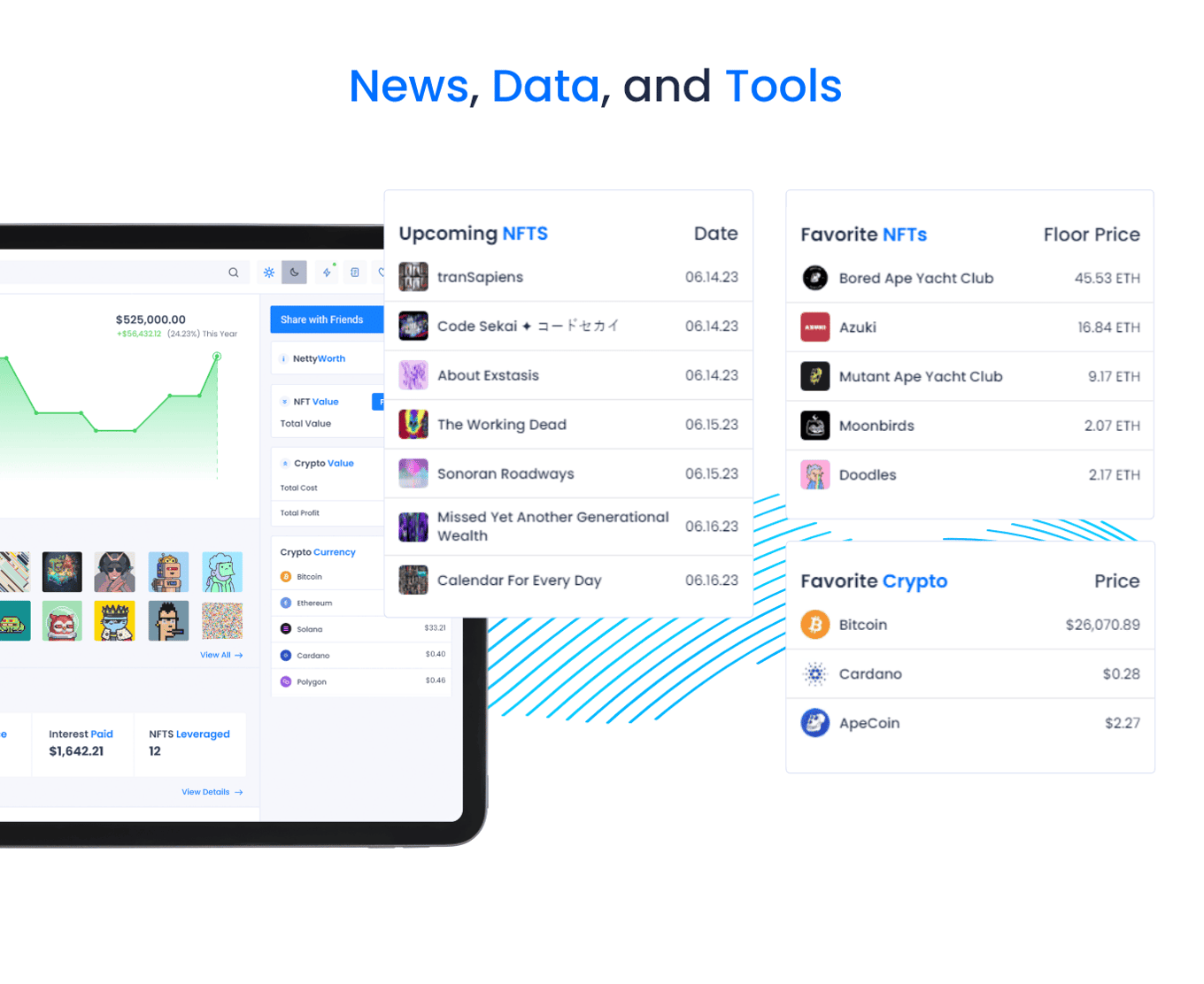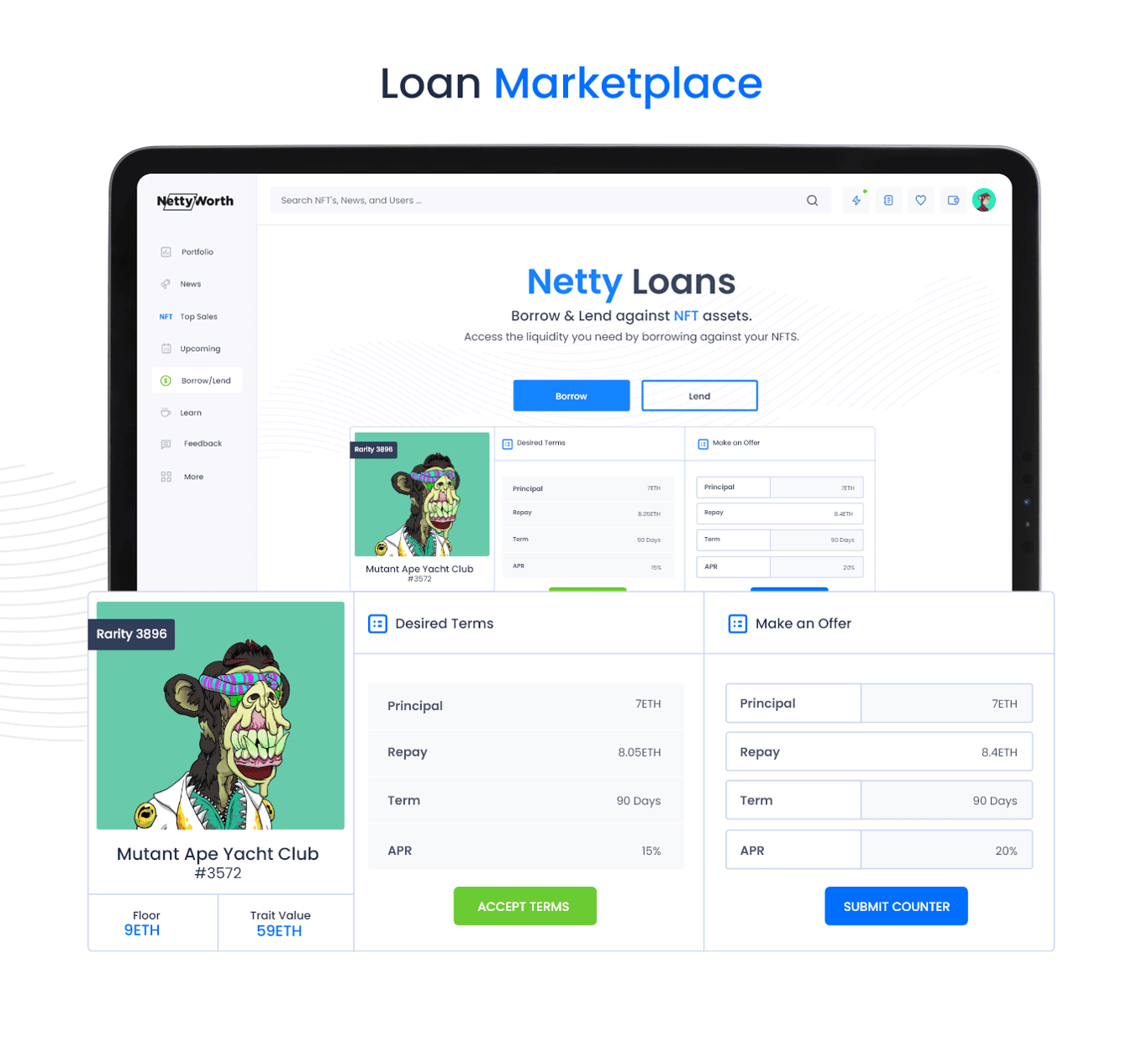 Bootstrapped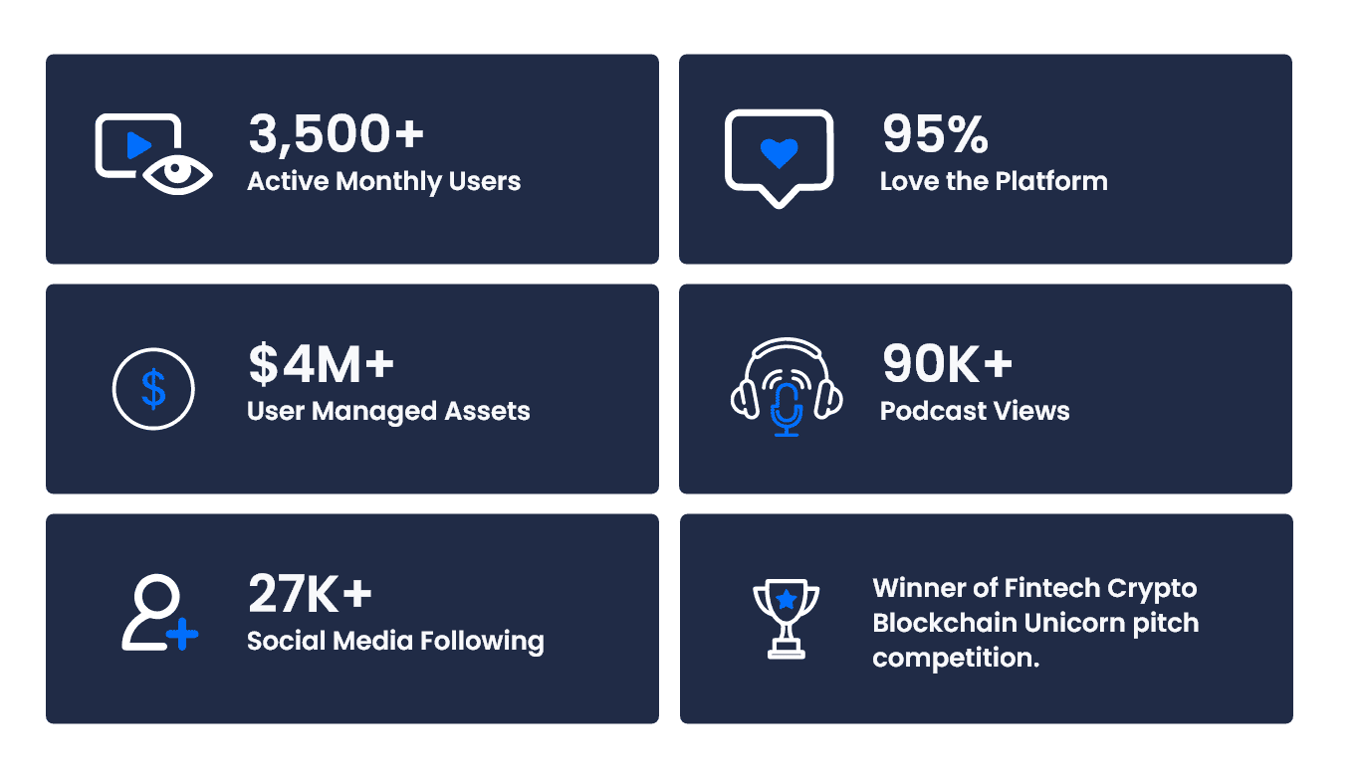 What Users Are Saying

NettyWorth vs Competition

Our go-to-market strategy is to provide users with a zero-cost solution to access data and manage their digital assets. By supplying users with essential financial management tools, we will leverage our data using AI to connect borrowers and lenders in our Web3 loan marketplace, unlocking significant value in digital and physical assets worth billions.
Transforming how digital assets are managed
and making financial solutions accessible to everyone
"At NettyWorth, our mission is to transform how millions of users manage and borrow against their digital and physical assets. We are developing solutions to help individuals control their financial future. By exploring new possibilities and delivering an incredible user experience, we aim to redefine how assets are managed on the blockchain and make financial solutions accessible to everyone."

—July Grullon, NettyWorth Founder & CEO
Raising $3M Seed
$15M Valuation
—
To Create:
Web3 Loan Marketplace by 2024
Loan Protocol by Q2 2024
$34M+ Annual Revenue by 2025*
Capture 25% of NFT Loan Market by 2025
---
Join our recent investment partner

2x Founders
YC alumni advisor with Mastercard exit
July Grullon, Co-Founder and CEO - brings extensive expertise as a former Fintech Marketing Director, with more than 12+ years of experience in successfully scaling and managing ventures.

Alcides Aguasvivas, Co-Founder and COO - has over 18+ years in skillfully managing a renowned digital agency. His contributions have been instrumental in helping companies accomplish their development objectives.
The Co-Founders have collaborated on multiple projects over the last decade. July chose Ivan Ferrera, his former Chief Technology Officer, to join the NettyWorth team. Ivan, who recently held a senior position at BASF Chemical Company, brings valuable expertise to the team, enhancing their long-term collaborative relationships.
Investing in NettyWorth presents an extraordinary opportunity to be part of the future of Web3 fintech. Our company is driven by a strong dedication to innovation and empowering the next generation of users. Your investment will be crucial in reshaping how assets are managed and collateralized on the blockchain.