Outdated financial systems impact college athletics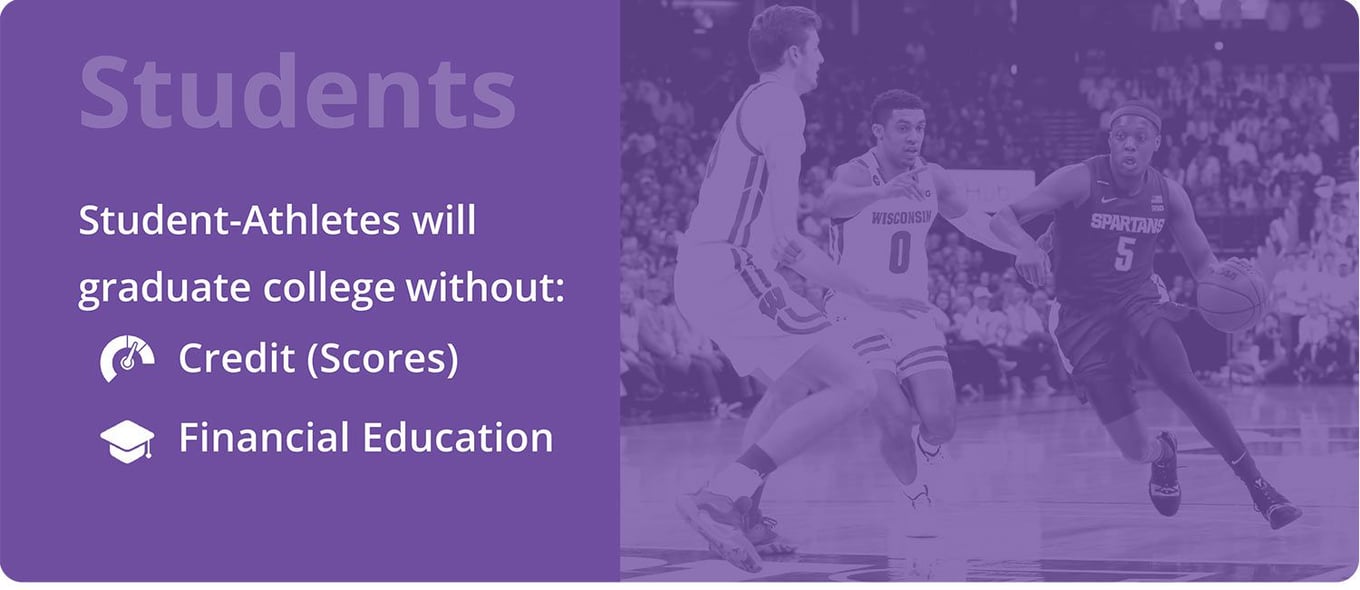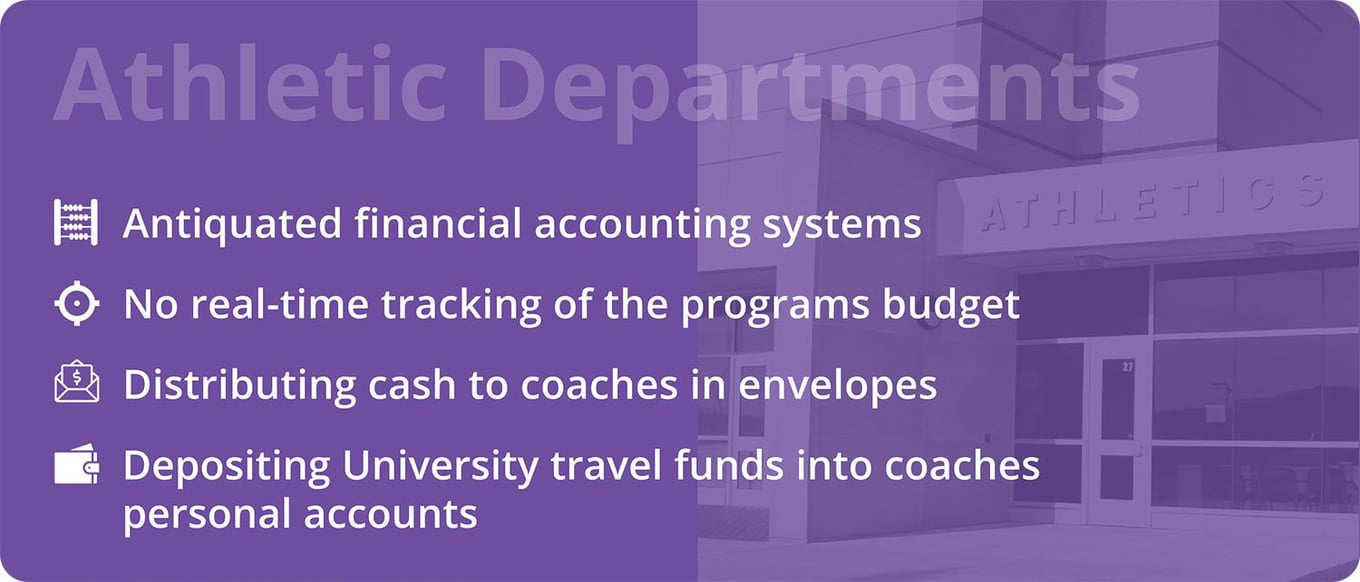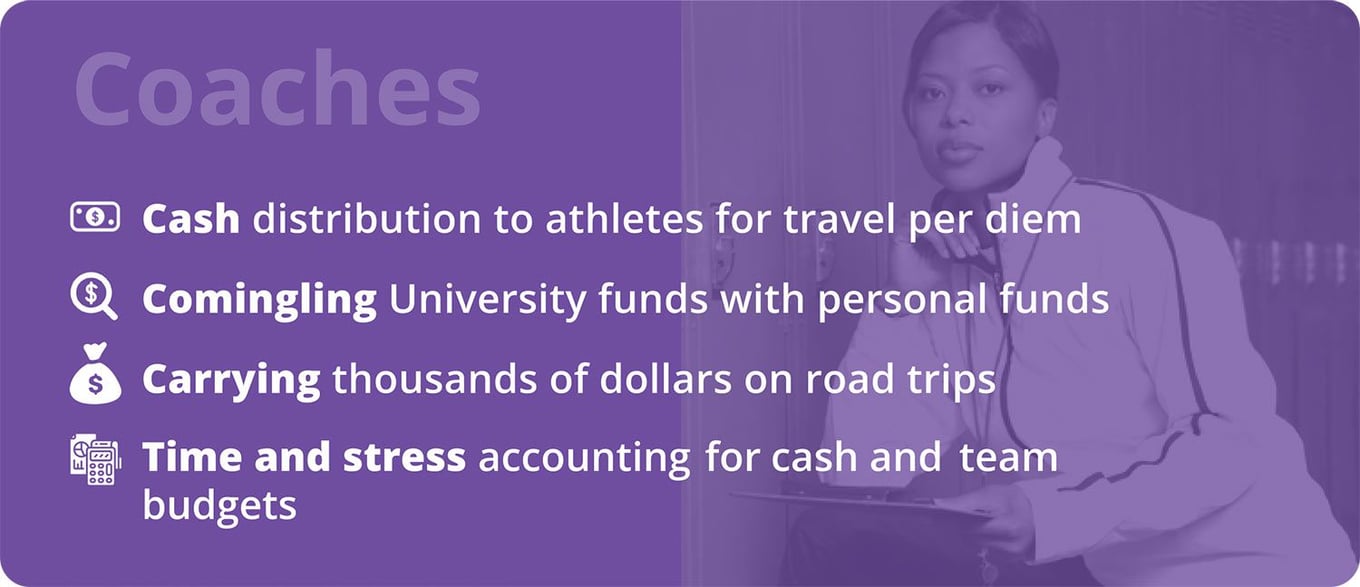 The impact of bad credit & no credit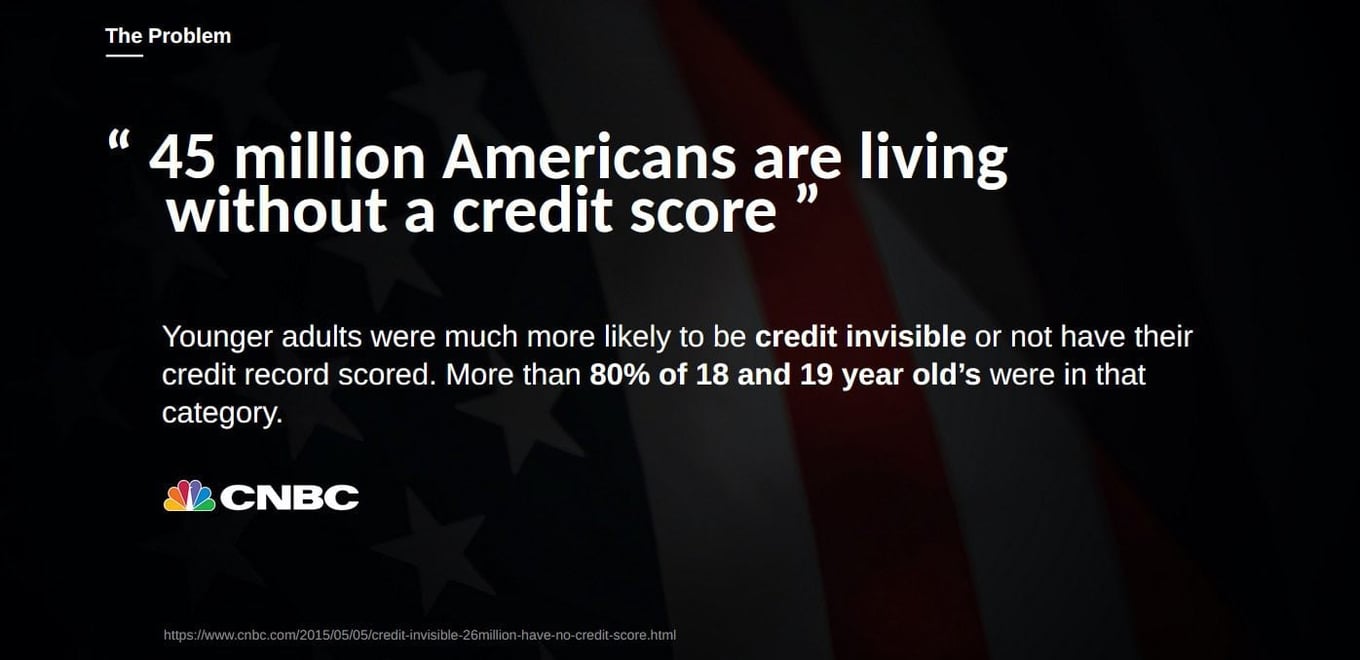 Studies show that the difference between exceptional credit and poor credit can amount to nearly $400,000 over the course of a lifetime.


Tackling your team's

financial challenges
Unique banking that helps student athletes
and athletic departments take control of spending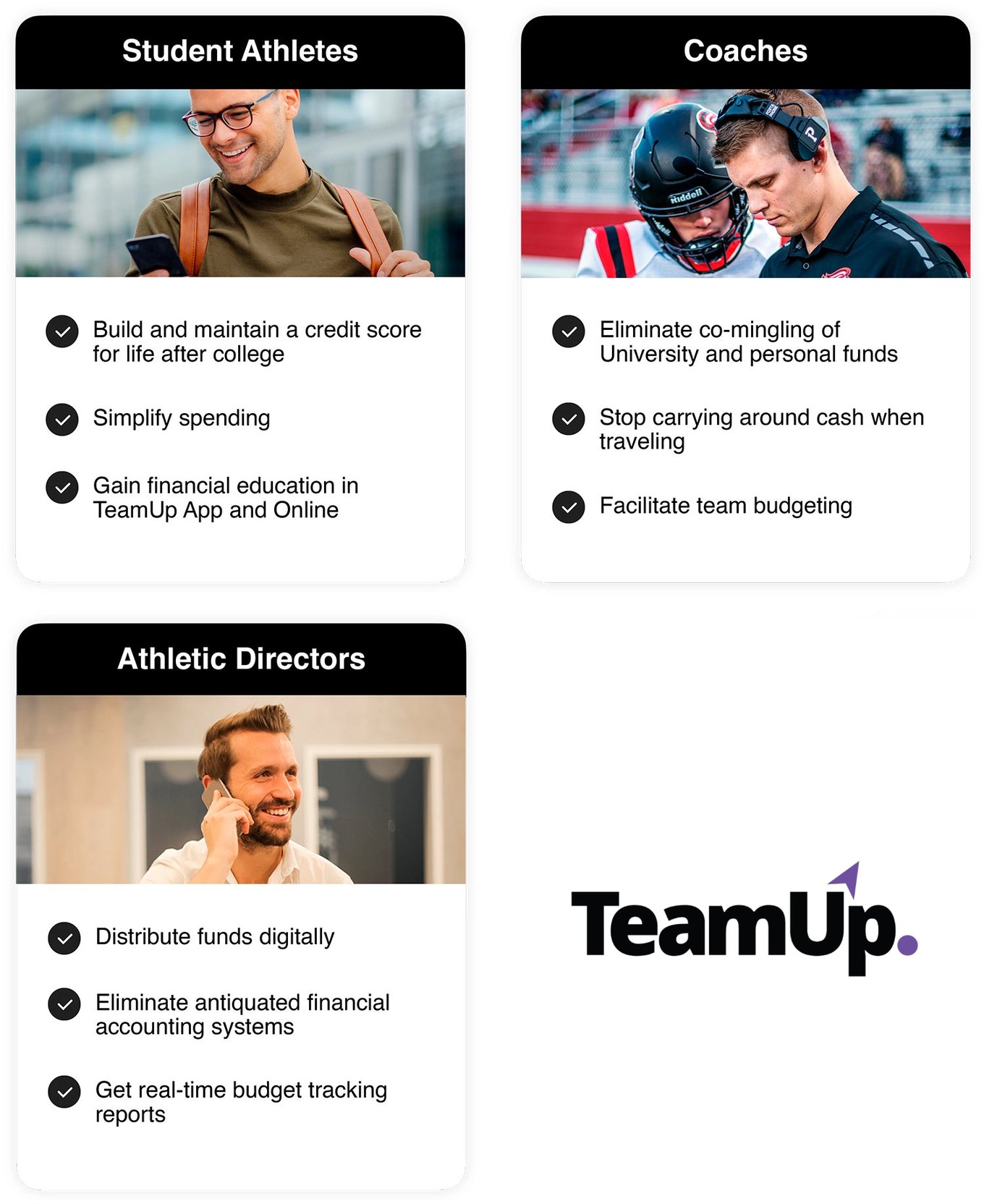 The TeamUp platform
Simplifying team budgeting and spending for students, coaches and athletic directors.
Educational learning center teaching financial literacy launching soon!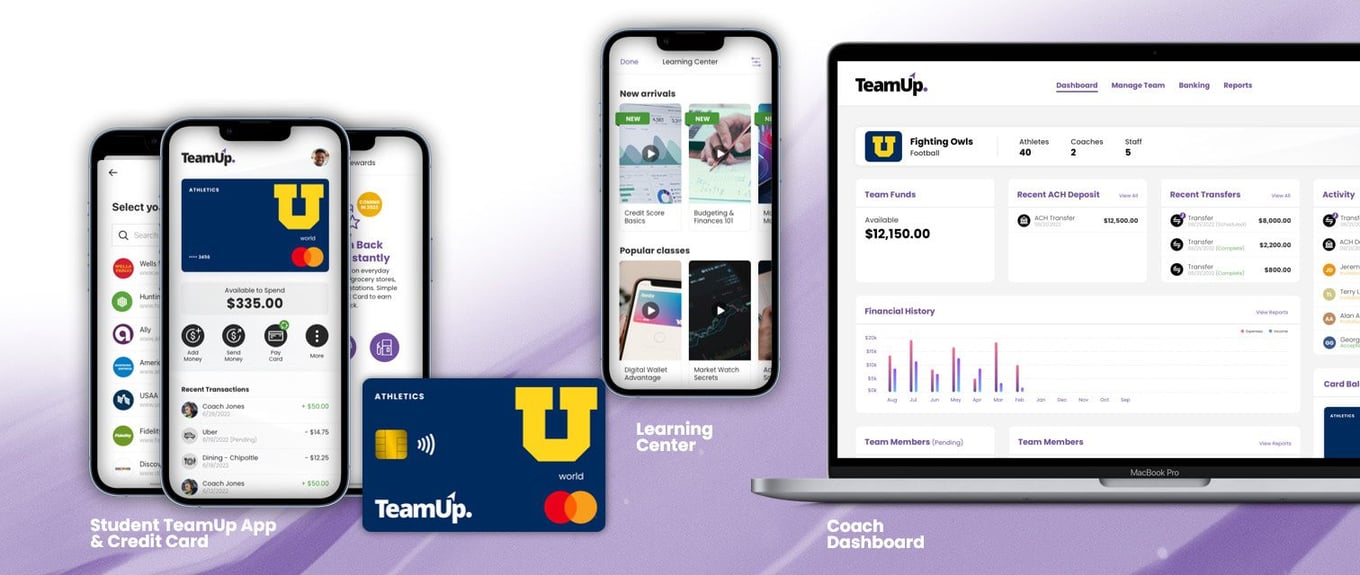 Our team-branded cards are both physical and digital, designed to simplify spending for students while helping build their credit scores.
A debt-free credit card
Build credit on everyday purchases
No interest
No credit check required
Zero-liability protection from Mastercard
Financial education lessons
—
TeamUp
 Mobile App
—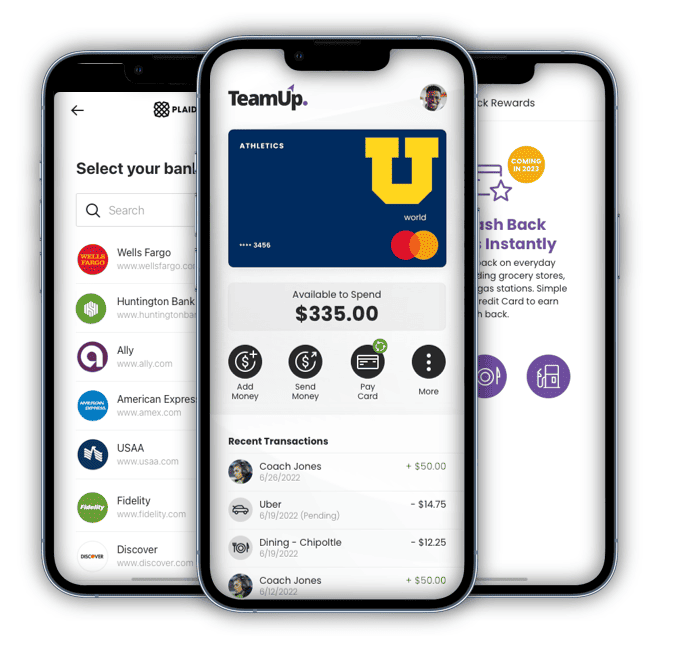 Helping your team WIN, on and off the field.
Co-branded WIN Credit Builder Credit Card
Autopay card balance with SurePay™
Digital wallet with Apple Pay and Google Pay
Connect bank accounts
Rewards (coming soon)
—
Easy Fund Transfers
—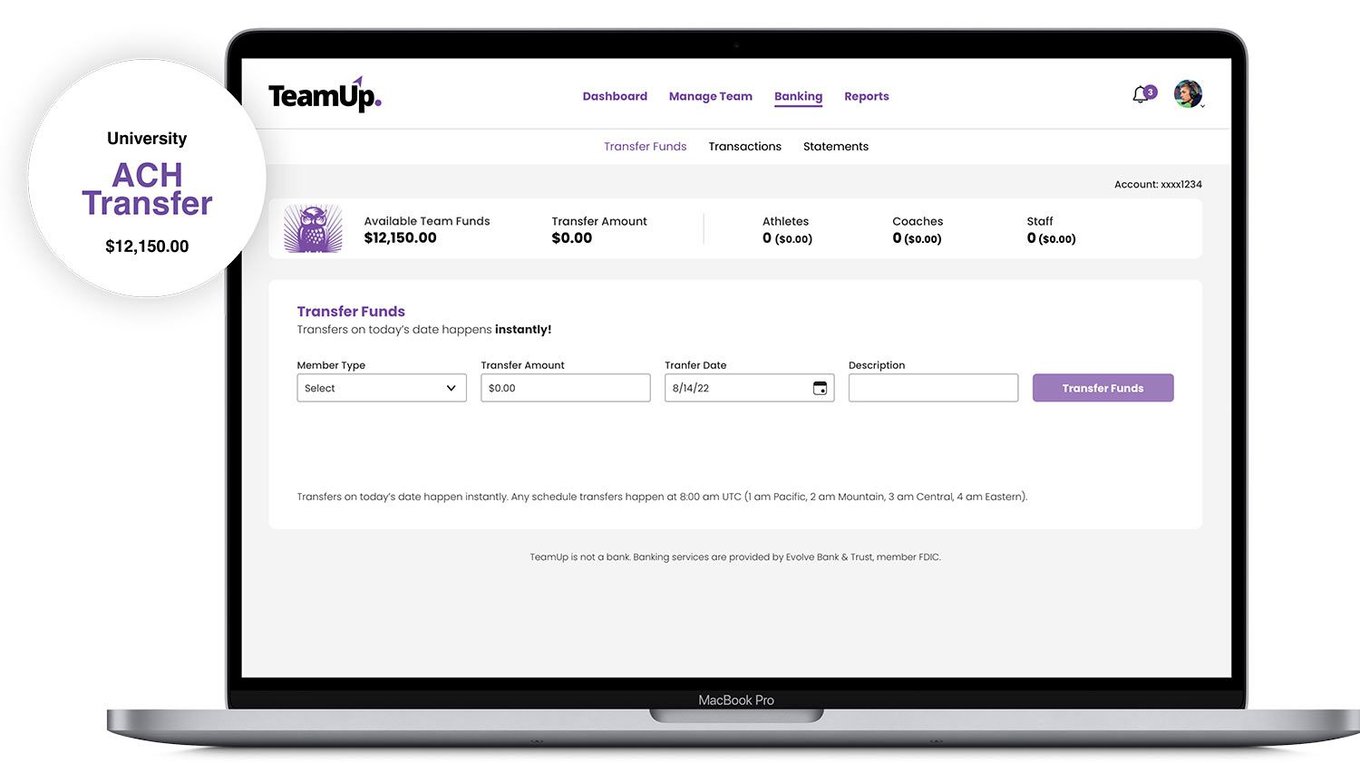 It's easy to transfer funds digitally — in bulk, or to an individual team member.
Unique marketing
channels for
user acquisition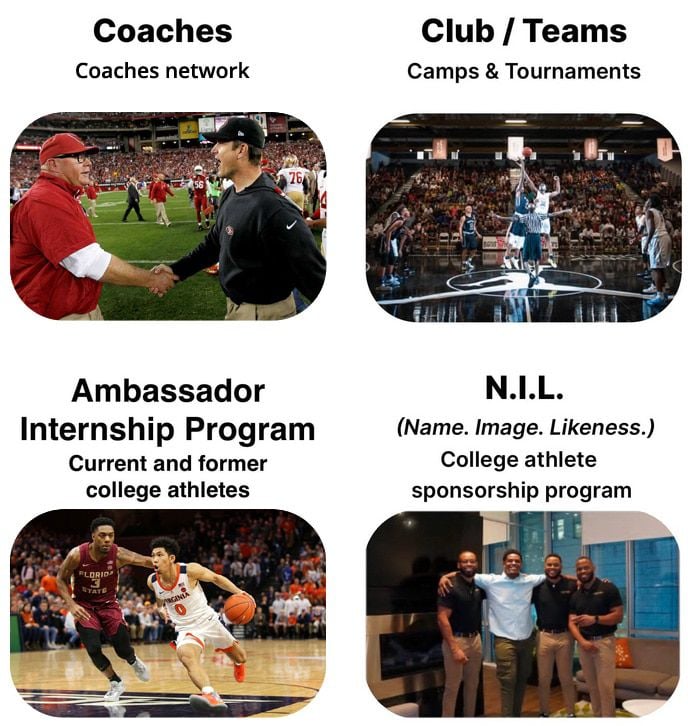 Multi-layered
monetization

TeamUp is addressing a robust college
athletics market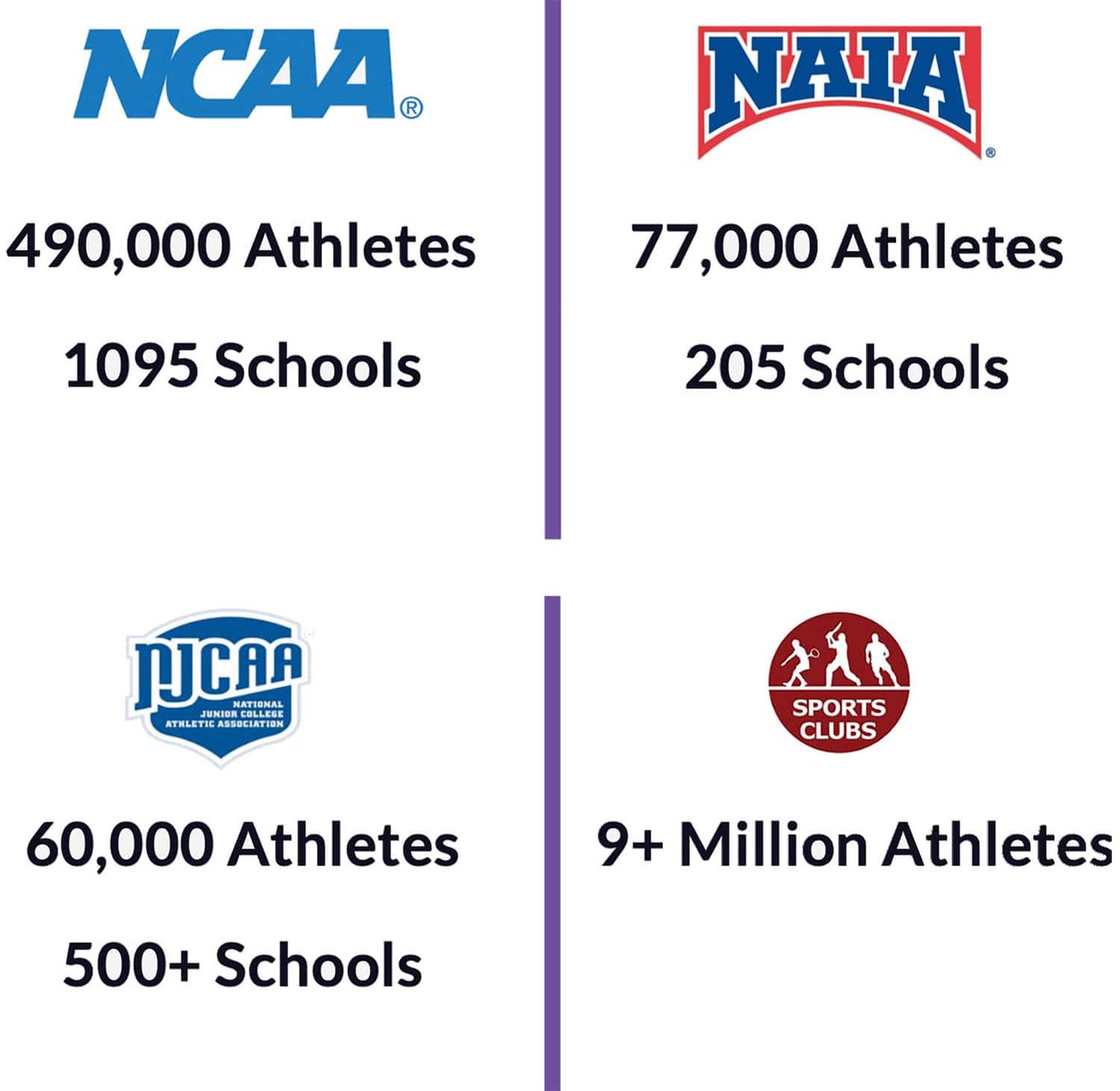 Limited existing banking options for teens

Additional Competitors: Redcard Athletics, Athlete+, PlayersHealth.com, Zelle, Cash, Pre‐paid Debit cards, and Checks
TeamUp Product
Roadmap

Alan Akina,
Founder & CEO
101 Financial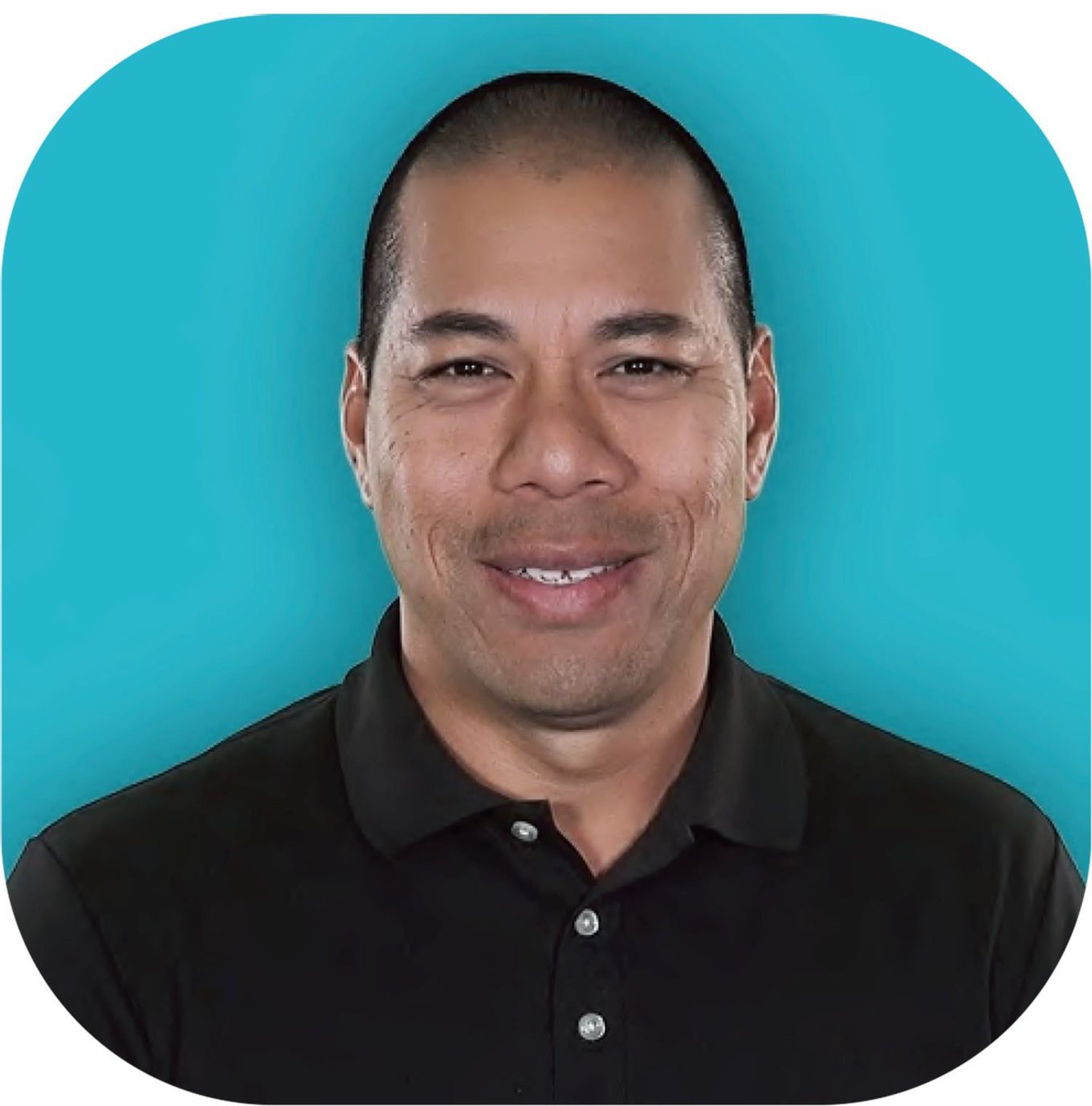 Built one of the largest financial education companies in the US
20 years teaching personal finance across the country
Host of KHON2 News "Financial Fitness Report" for 10 years
Best-selling author
---
Alan's kids
---

---
Ambassador Team
---


TeamUp
 for success
Helping your team WIN on and off the field