Invest in the Future of Skiing
Skis have existed for thousands of years, but for too long their design for and delivery to consumers has been stagnant.
Until now.
Welcome to Peak Ski Company, the most innovative, customer-focused, and forward-thinking ski company on earth.
In 2022, former ski area CEO Andy Wirth and six-time Olympian Bode Miller launched Peak Ski Company. Peak's goal is to reinvent your skis and the way you buy them. In Year 1, Peak launched with its first six models of skis, containing technology and construction that made them perform unlike any other ski on the market. At the same time, we also established the first "at-scale" direct-to-consumer, e-commerce ski company, giving consumers a more contemporary and entirely new way to purchase skis.
We want every Peak model to outperform the top skis on the market. To do that, we test them against the best of the rest—repeatedly—from phase one prototypes, to early production, to the final skis we send you.
Our patented KeyHole Technology™ and PEAK Loc8™ represent just the initial steps in our journey to reshape the ski industry. Our future strategic plans include a comprehensive reengineering of the entire ski manufacturing process and related machinery. Our goal? To reduce energy consumption, increase production speed, improve manufacturing precision, utilize environmentally conscious materials, and introduce the ability to repurpose the materials from retired skis.
THE DEMAND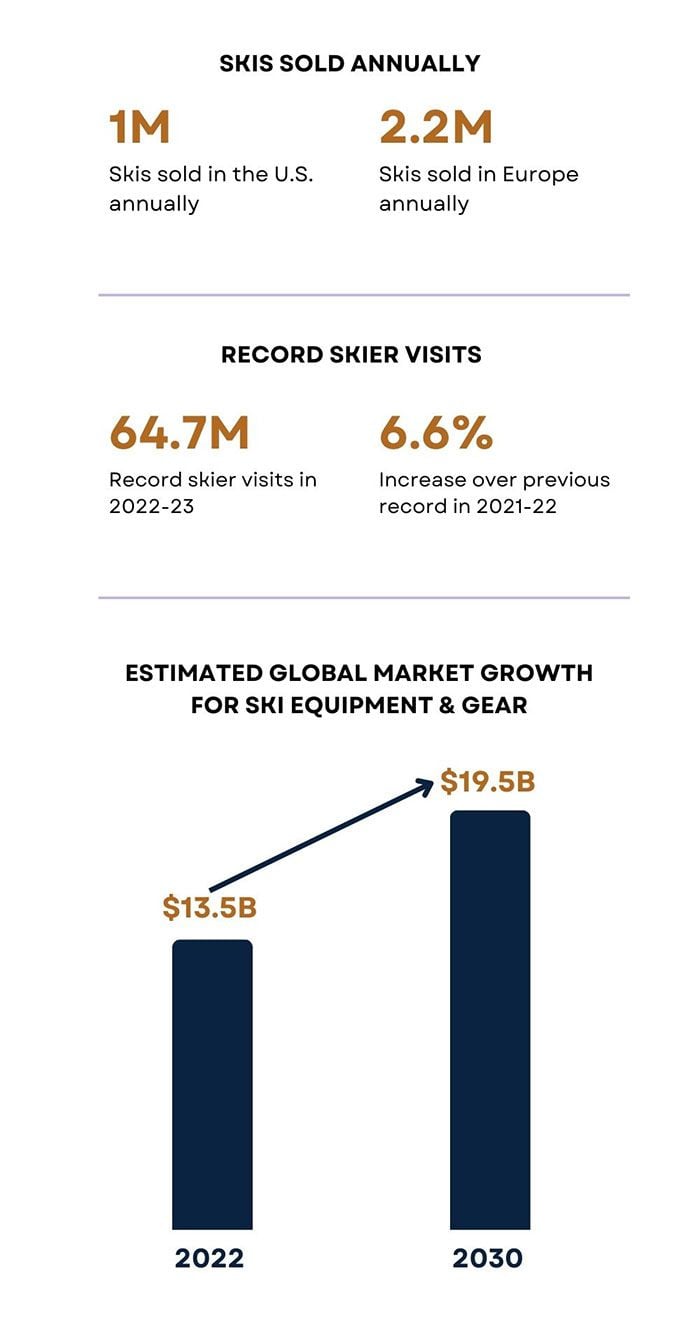 *Sources: National Ski Areas Association National Skier/Snowboarder Visits, 1978/79 to 2022/23 & Zion Market Research.
THE COMPETITION
The ski market, particularly in North America, is dominated by European-based, large-scale manufacturers. Most of these companies produce high-quality skis but haven't focused on developing and funding strategic-level ski innovation.
We aim to capitalize on market opportunities resulting from low levels of innovation in the industry. Peak has achieved great results in our first year, led by our award-winning line of 22/23 skis.
Join us in this movement. Investing in Peak Ski Company is a unique opportunity to become an integral part of a ski company that's driving dramatic levels of innovation.

Unique Design. Revolutionary Technology.
Peak Skis incorporates Bode Miller's 30 years of design acumen into a quiver of ripping all-mountain skis.
Our core products for the 2023/24 winter season include skis designed for skiers in every region. For skiers in the Sierras of California, where wider skis tend to dominate the landscape. For the Rocky Mountain Region, where groomed trails, as well as deep powder, are key considerations. And for the eastern part of the U.S. and the EU market, which tend to gravitate to a narrower ski.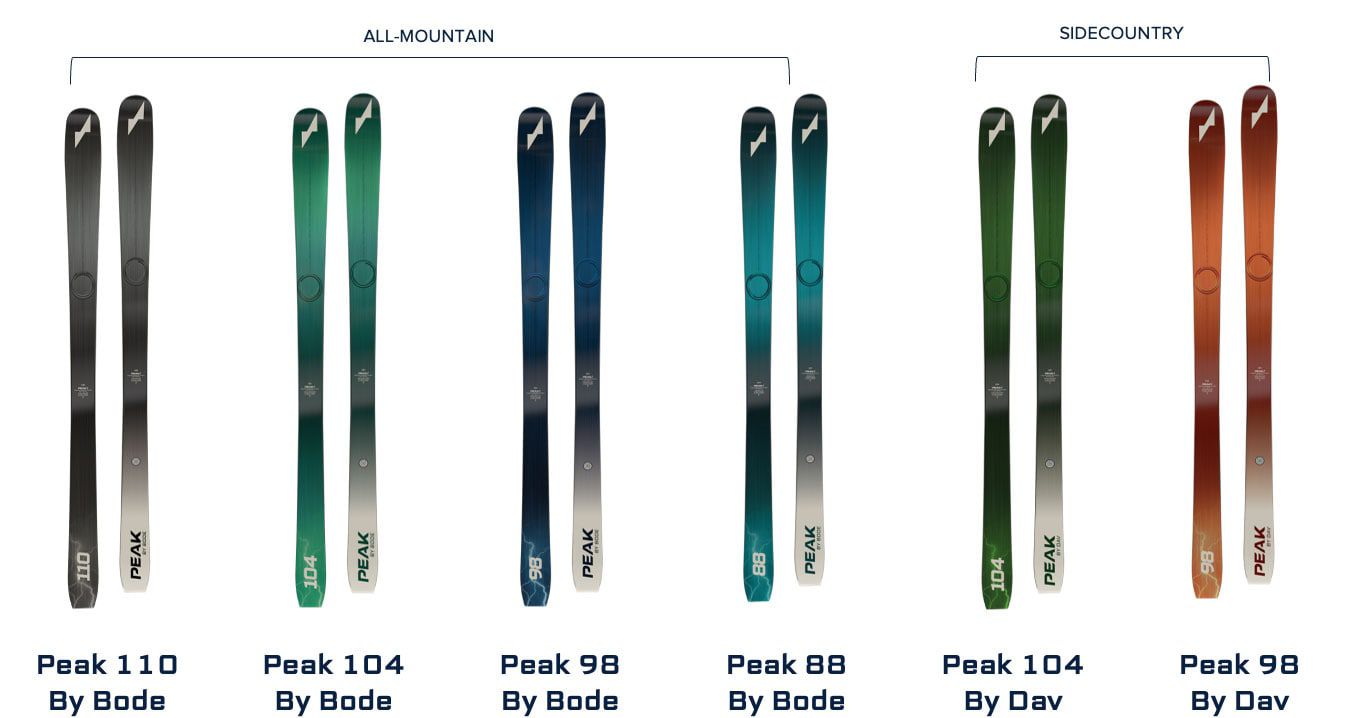 PEAK'S PROPRIETARY TECHNOLOGY
KeyHole Technology™
All Peak skis feature our innovative, proprietary KeyHole Technology, which is a unique below-the-surface cutaway discovered by Bode Miller during his racing days.
Bode had been contemplating the design of the skis since 2004, when a manufacturing flaw in a pair of giant slalom skis helped him win three World Cup GS races that season and clinch his only overall title in that discipline. The difference? A mistake made by a technician that included a cutout in one of the layers of the ski, just in front of the binding's toe piece. The mistaken cutout resulted in making turn initiation easier but didn't impact the ski's torsional rigidity, which is central to allowing a ski to hold an edge.
Now, after years of extensive design and engineering, Peak has been able to build the consumer version of Bode's dream skis. The KeyHole Technology makes the tips of the skis softer and conforms to the terrain which subsequently helps skiers initiate turns more easily and gives them enhanced control, stability, and confidence.
"I believed that if I could incorporate that thinking…that design into consumer skis, it would make skiing easier and more accessible for many more people. At the same time, it would make the skis more fun and versatile for expert skiers." - Bode Miller
Revolutionary PEAK Loc8™
In 2023, Peak introduced another groundbreaking patented innovation – PEAK Lôc8, a first-of-its-kind locating and tracking device that will be embedded within our line of innovative skis in 2024.
PEAK Lôc8 provides users with the ability to locate their Peak skis using their mobile device. Compatible with Apple iOS and Android platforms and featuring wireless external recharging, Peak's revolutionary PEAK Lôc8 technology makes locating your skis as simple as looking at your phone. With PEAK Lôc8, we have integrated a state-of-the-art tracking device right into the construction of your skis. Whether you are searching for your skis in deep snow, forgetting where you've placed your skis on a busy day at the resort, or following your skis while flying to your favorite ski destination, PEAK Lôc8 ensures you can always track down your skis.
Our announcement of PEAK Lôc8 has garnered over 5M impressions in earned media. Public response has also been extremely favorable. Within 45 days of launch, four major winter sports manufacturers have contacted the Company with interest in licensing PEAK Lôc8.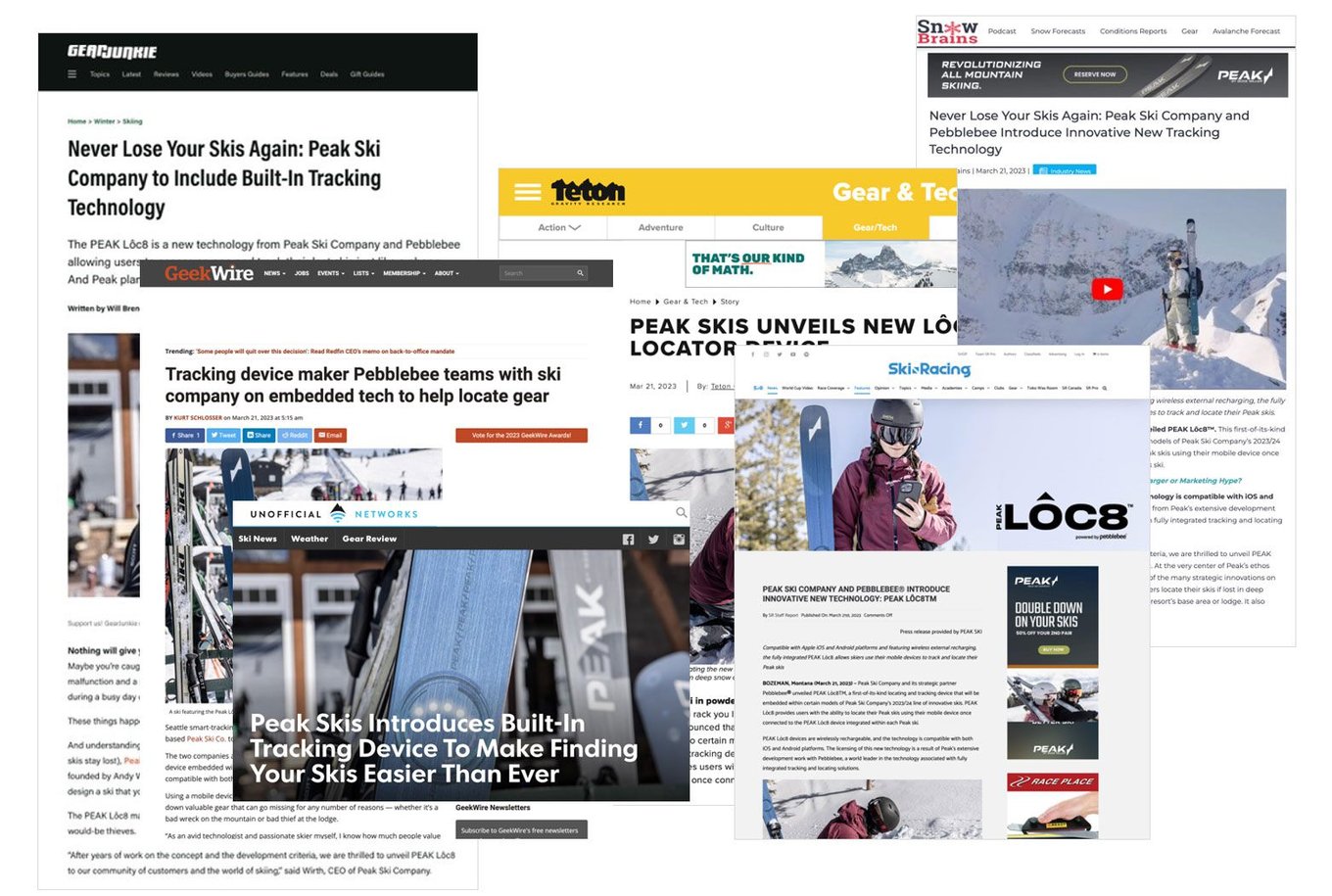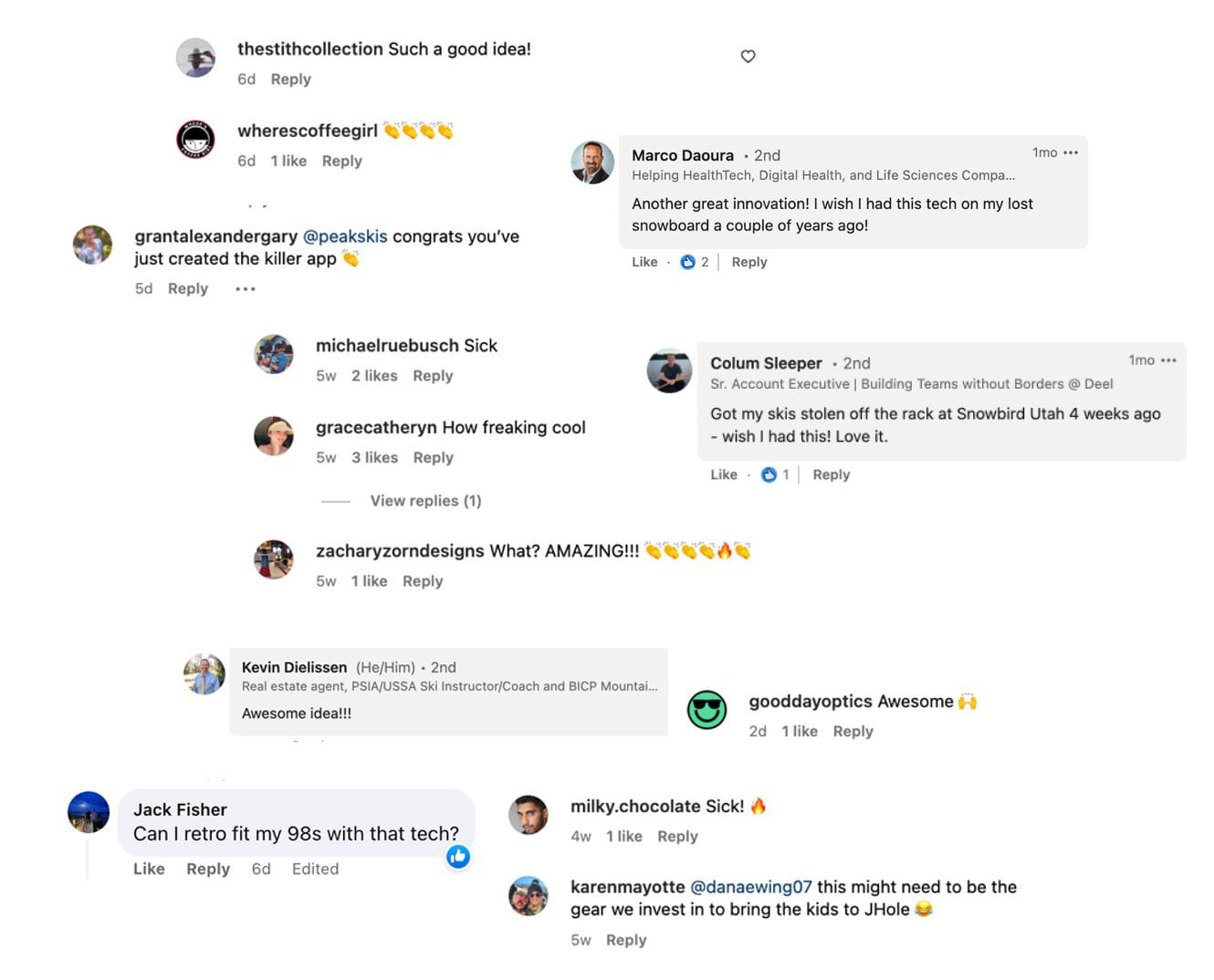 SKI ACCOLADES & AWARDS
Based on research, 71% of skiers are most likely to get their information on skis from gear reviews, both online and in magazines, over friends and family, ski shops, coaches or ski instructors. The annual results from industry ski tests and gear guides from around the world have published and in its first year, Peak Ski Company is earning outsized levels of ratings and write-ups across all models.
"This has never happened. No company comes out and hits a home run in its first year. It's unprecedented. Even when established companies enter new models, those new models typically don't do this well in the ski tests. It would take years for them to develop and refine their skis."
- Dave Currier, a former World Cup ski racer and ski tester for more than 20 years

Year One's Successes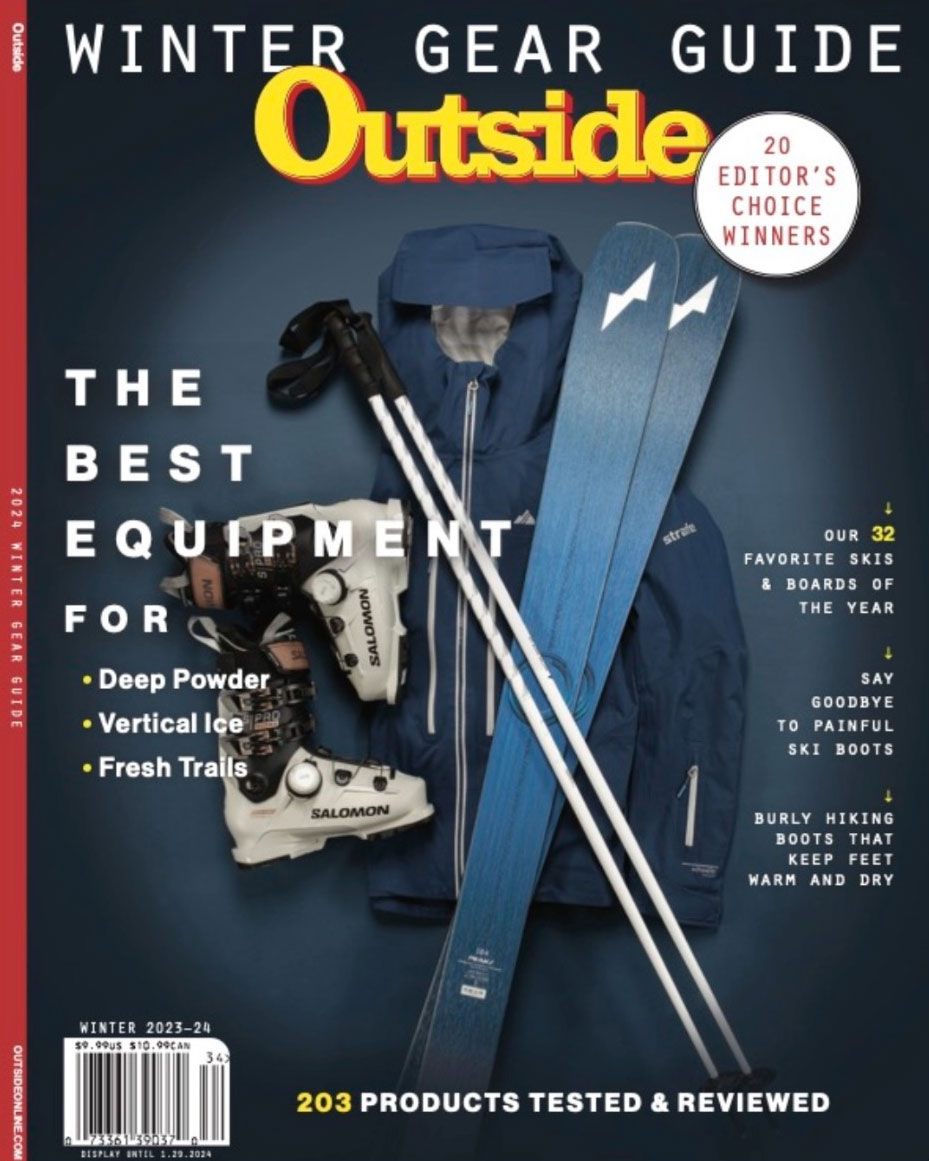 After its inaugural year, Peak has solidified its position as a premier contender in the fiercely competitive global ski market, demonstrating a proven track record that points to a trajectory of remarkable success. Peak yielded unprecedented favorable ratings across all the major and highly-influential, ski product review outlets. Due to the exceptional ski test results, Peak was able to secure the coveted cover placement on Outside Magazine's Winter Gear Guide.
Peak has also established an engaged and passionate community of customers. These customers have consistently offered high praise, ratings, and reviews, contributing to an exceptional customer loyalty measurement.
In its first year, Peak achieved the following milestones:
Extensive PR Reach: Over 50 prime media features spanning from Bloomberg and Forbes to Outside and Snow Magazine, resulting in more than 125 million qualified impressions.


Substantial and Engaged Social Media Following: A strong presence with over 550,000 combined followers, including accounts associated with the Peak Team members. Peak also consistently outranks our long-established competitors in social engagement growth.
Strong sales: Strong sales in year one equated to over 4,000 skis sold and $3M in revenue. Sales were not confined to the United States but spanned countries and continents including Europe, Canada, Australia, and New Zealand.

High Net Promoter Score: Earned a strong score of 73, reflecting a deep level of trust and customer satisfaction. By way of comparison, according to a study conducted by NPS Benchmarks, the average NPS for e-commerce companies in North America was 30 in 2020.
Consistent 5-Star Reviews: Peak's community of customers consistently delivers glowing praise, 5-star ratings, and reviews across all platforms and channels.


Voted as One of the Top 5 Most Memorable Brands in the Snowsports Industries America (SIA) 2023 Consumer Insights Report
SIA is the largest trade association of the winter outdoor industry. They publish relevant and timely research to help companies make better, more informed decisions. In the March 2022 Brand Marketing & Consumer Insights report by SIA, Peak Skis was ranked #4 for Most Memorable Brands, sharing the top spots with brand giants like Burton, Patagonia, and The North Face.
Award-Winning Recognition: Attaining extraordinary ski test results and earning well-regarded accolades from major ski media outlets typically take established brands decades to attain. In its first year, Peak has earned outsized levels of ratings and write-ups across all models and spanning the industry. "This isn't just rare", say industry expert, "Peak's results are in the never-been-seen-before category."

Outside / SkiMag 2024 Winter Gear Guide Cover + Highly Ranked Ski Test Results
Each year Outside & SKI Magazine conducts testing on hundreds of skis to determine the best of the best for their Winter Gear Guide that reaches an audience of 1.6 million. Only the best rise to the top and we are proud to announce that not only did the Peak skis and poles get featured on the cover of the gear guide but every model we submitted for testing earned high rankings. All four of Peak by Bode models made Top 15 in seven categories. The Peak 98 made the podium, finishing third in the all-mountain unisex category, placing right behind the Nordica Enforcer 100, which has held a top spot in this category for a decade.

Backcountry 2024 Gear Guide
Peak receives two coveted awards including the Editor's Choice award in Backcountry's most highly-read issue of the year: 2024 Gear Guide.


Freeskier 2024 Buyer's Guide
⁠Every season, Freeskier gathers a team of elite skiers to conduct rigorous testing on next year's skis from various brands. With a relentless pursuit of excellence, they ride, evaluate, and handpick only the very best skis to earn a coveted spot in the Freeskier Buyer's Guide.⁠ In our very first year of testing, every Peak Skis submission has been honored with the prestigious Freeskier Editors' Pick Award.⁠
⁠
While every ski submitted was selected, the Peak 88 by Bode made the podium for the Best All-Mountain Skis of 2024.
Overall, Peak's inaugural year has set an impressive precedent, showcasing its commitment to excellence, innovation, and customer loyalty.
Nonstop innovation,
EU Expansion


STRATEGIC INITIATIVES
Developing industry-leading skis in our first year was the first (and very important!) element of our vision and plans for Peak. Our bold strategic vision, however, includes executing on several other globally impactful strategic initiatives.
Advanced Materials Development – Thermoplastics: Peak is currently developing proprietary thermoplastic material with one of the world's leading developers of thermoplastics. Carbon fiber, for example, is a well-known thermoplastic and is frequently used within skis; despite its light weight relative to its structural rigidity, however, carbon fiber receives and returns energy in a manner that brings about poor performance outcomes. Our proprietary thermoplastic material is being designed "starting at the molecular level", to capture favorable traits, such as lightweight but more forgiving relative to the energy received and returned. Peak is securing a Joint Development Agreement that would afford us ownership of the IP associated with this new thermoplastic material and, in turn, all revenues associated with its licensing.
Reengineering the Ski Manufacturing Process: The processes and machinery used to manufacture skis are antiquated. Also, the production methods and equipment generally lack consistency and precision, and are remarkably wasteful. Due to the manual/hand labor involved, existing processes and machinery are quite slow. Peak is advancing the comprehensive reengineering of ski manufacturing with its German-based development partner, Bihler, (Otto Bihler Maschinenfabrik GmbH & Co), a venerated global company with clients including Mercedes Benz, Husqvarna, Bosch, and more. Our reengineering project is based on a specific five-point development plan criteria, which, we spent years developing. At this stage, both Peak and Bihler are developing a detailed project plan that provides for a workable prototype by summer 2024.

EU/UK EXPANSION
Leveraging Bode Miller's name recognition and favorable reach within Europe, combined with favorable market conditions, Peak successfully launched our line of skis plus introduced a new model, Peak 78, in the EU and UK markets for the 2023/24 season.
The launch, announced by Bode Miller and the Peak team in Soelden during the Audi FIS Ski World Cup opener on October 28-29, 2023, was met with a positive reception. The announcement, supported by extensive PR activities, garnered over 50 pieces of coverage and an estimated 991k views.
Encouraged by these early successes, Peak plans to return to Austria in 2024 to build on this momentum with a continued focus on earned media.

Meet the Team
A high-impact and high-performance team
Peak Ski Company is led by a world-class team of executives with diverse backgrounds and subject matter expertise. Every member of our team lives and breathes skiing as we all share a deep love for the mountains, snow, and the outdoors. We are a dedicated and forward-thinking team focused on building the future of the ski industry.
CO-FOUNDERS
Bode Miller / Co-founder and Chief Innovation Officer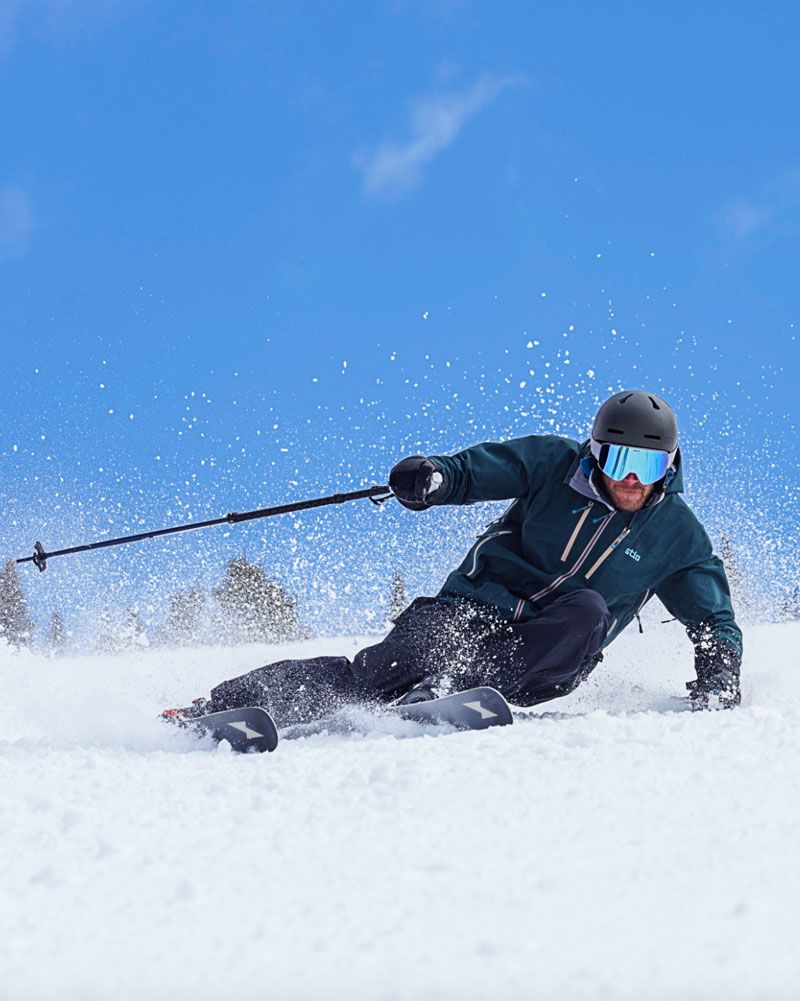 Our Company and brand have been developed with and around Bode Miller. While Bode is best known as the winningest male alpine skier in U.S. history, he brings the same intensity, creativity, intellectual drive, and curiosity that advanced his remarkable success as a ski racer to the creative design and understanding of ski performance. As a person, Bode is genuine, approachable, friendly and articulate. As an athlete, Bode's success provides him with a global audience and reach which is largely unmatched in the ski world. In fact, Miller's "Q Rating," a sophisticated media tool that measures familiarity and appeal, is the highest of any winter athlete in the world.
In the early 1990's Bode helped invent shaped skis. During his race days, instead of accepting the race skis he was handed, Bode designed and built his own, some of which he passed along to Lindsey Vonn. Now, Bode's at it again.
Andy Wirth / Co-founder and CEO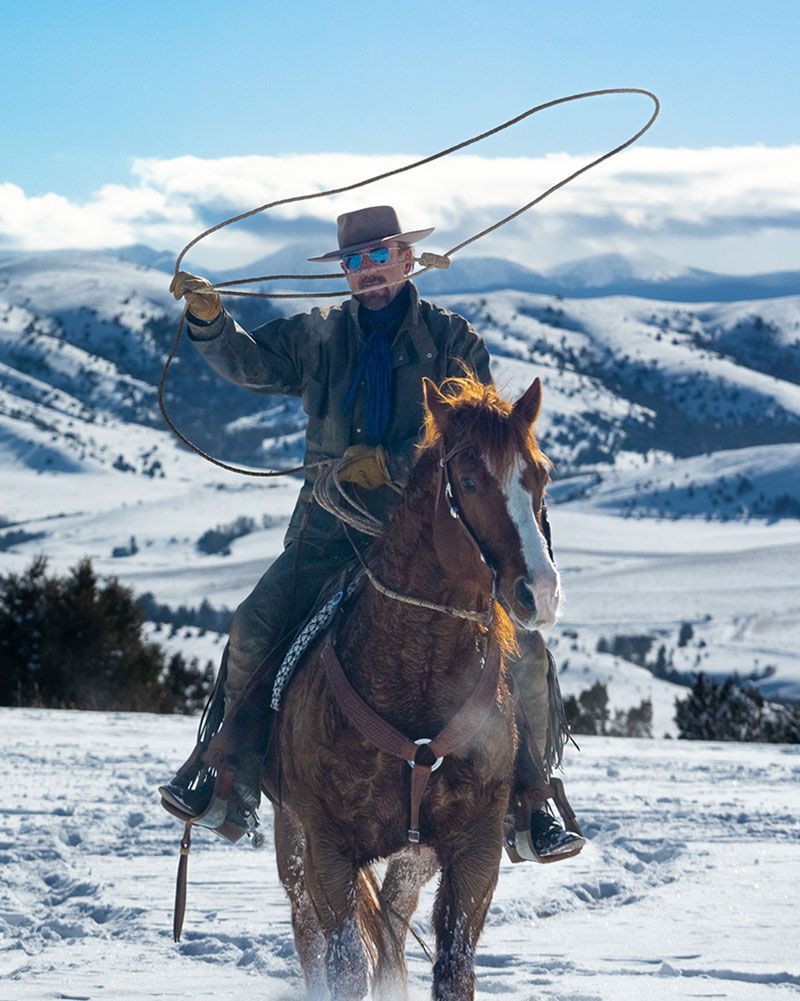 Andy Wirth has a long-standing record of success within the mountain resort, real estate, and hospitality sectors along with extensive experience within private equity. Andy maintains a history of driving value creation and has held the Chief Executive Officer role at various operating companies within several industries and across the world. He has led multiple strategic acquisitions and transactions in the US and abroad, including recently serving as the Chief Executive Officer for the $33.5B giga project NEOM in Saudi Arabia and previously serving as the CEO at Squaw Valley Alpine Meadows Ski Resort and as EVP at Intrawest ULC.
THE TEAM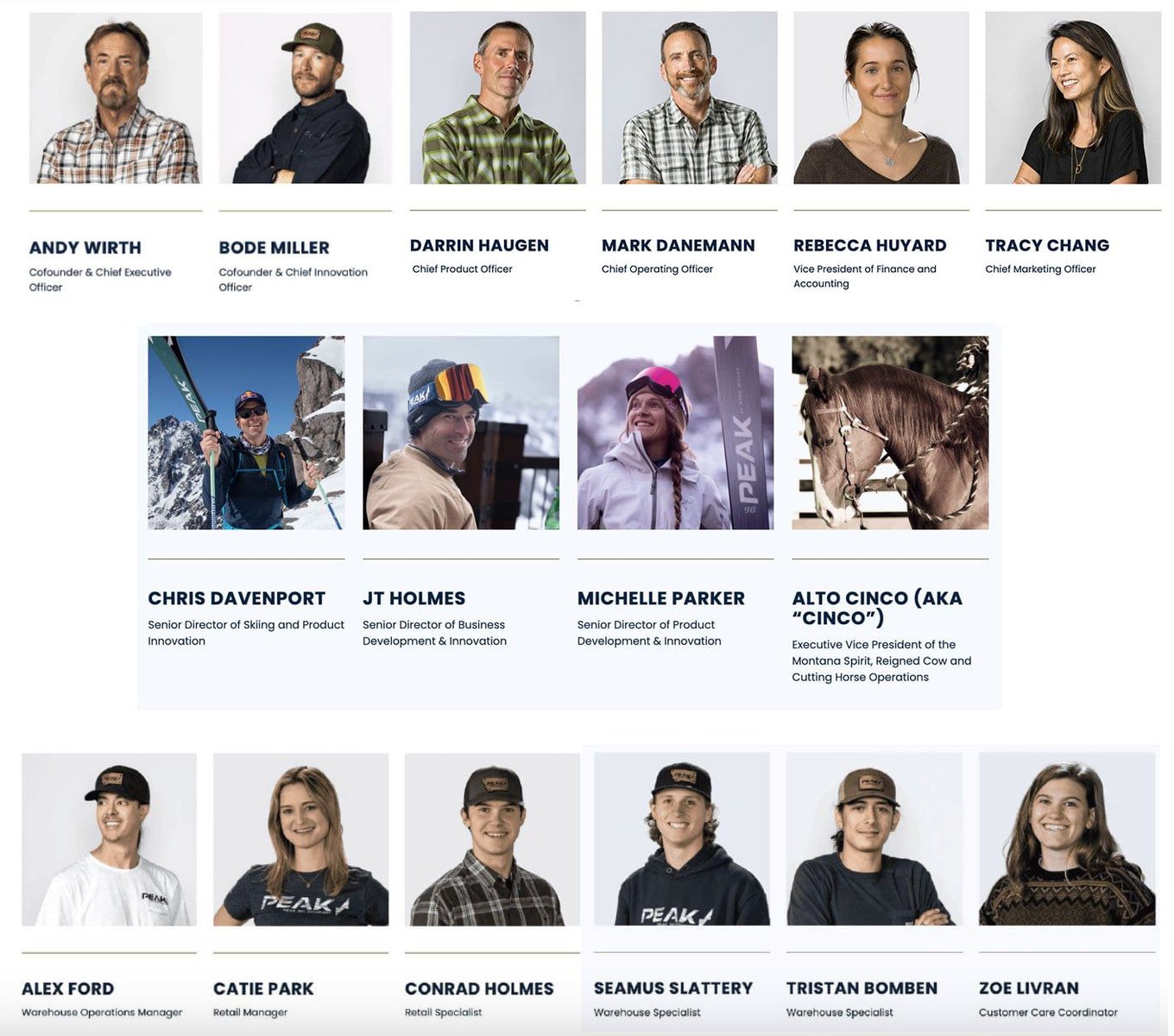 In addition to having a financial stake in the company, Peak investors will receive exclusive perks based on the level of investment.